Situational awareness: UCLA and Cal State L.A. have quarantined more than 200 students and staff to stop a measles outbreak from spreading, the LA Times reports.
1 big thing: When an expensive drug turns out to be a dud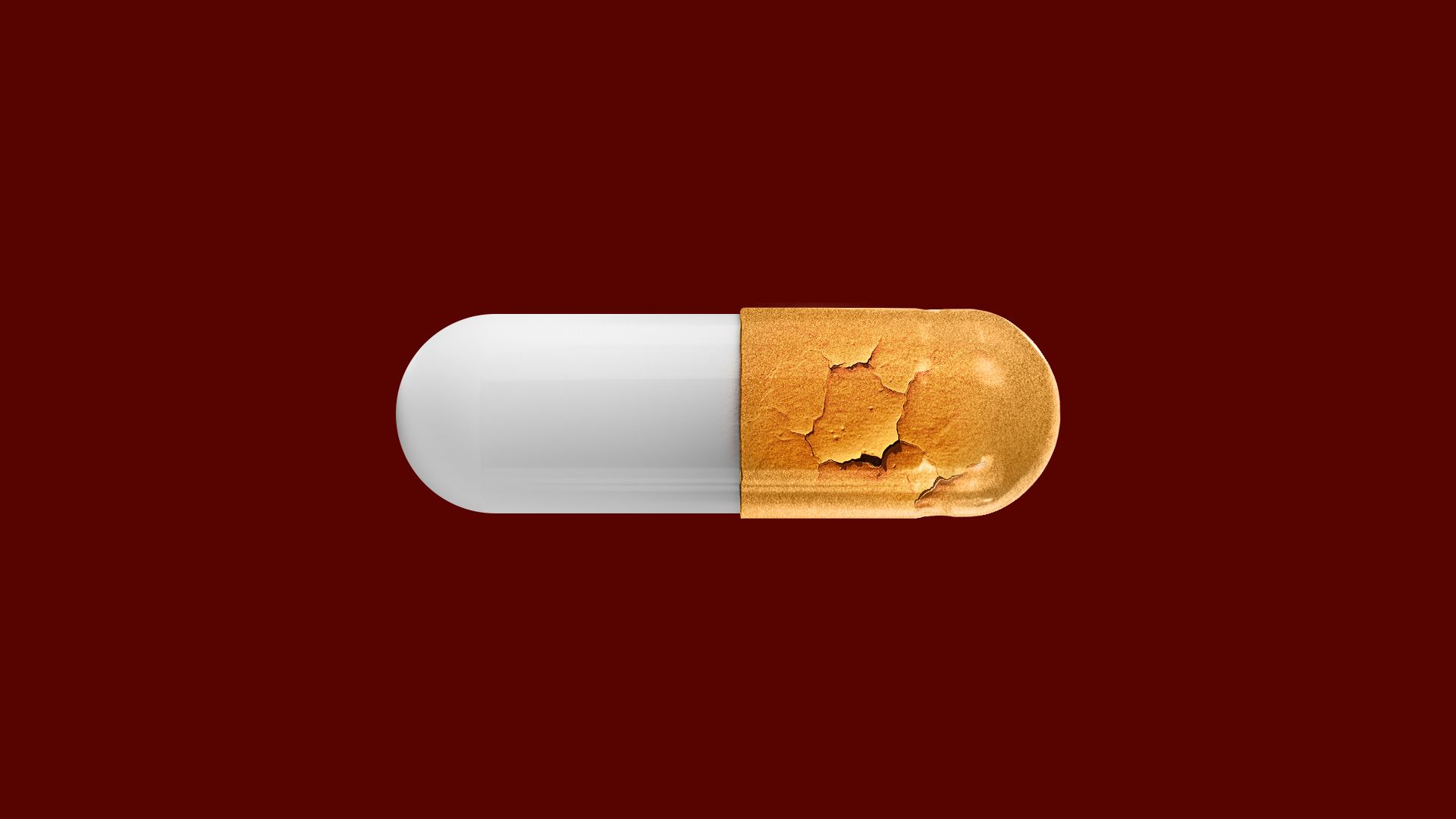 Pharmaceutical companies can often begin raking in huge profits before they've proven that a new drug will work. And some of them don't work, Axios' Sam Baker reports.
The big picture: The FDA is increasingly allowing drugmakers to start selling their products based on preliminary evidence, wrapping up their clinical trials after they're already on the market. Some of those trials don't pan out — but drugmakers are still charging sky-high prices in the interim.
Driving the news: Eli Lilly said yesterday that it will pull the cancer drug Lartruvo off the market, after a clinical trial showed that the drug didn't extend patients' lives.
The FDA first signed off on Lartruvo in 2016, using a special regulatory pathway that allowed it to rely on the results of a small clinical trial.
The drug pulled in roughly $500 million in sales over the intervening 2 years.
Between the lines: Over the past few years, the FDA has been moving significantly more drugs through its "accelerated approval" process.
Many accelerated-approval drugs launch with sky-high prices, even though they're not yet fully proven.
"If it turns out the drug doesn't work in the end, nobody gets their money back," said Walid Gellad, a professor at the University of Pittsburgh who studies the drug industry.
So far, that hasn't happened often. Lartruvo was only the second time in recent memory that an accelerated approval ended up going bust.
But the sharp jump in accelerated approvals is relatively recent; many of those drugs simply haven't finished their fuller clinical trials yet.
2. How S.C. hospitals collect unpaid bills
Hospitals in South Carolina are allowed to siphon off millions of dollars a year from their poorest patients' tax refunds, to recoup those patients' medical debt, according to a a wild story by the Post and Courier.
The state Department of Revenue does the work, collecting a cut for themselves, resulting in health organizations taking at least $92.9 million via more than 172,000 seizures in 2017.
A lobbying group is also involved, and also takes a chunk of money for itself, resulting in another fee tacked onto patients' debt.
So in short, hospitals — including private ones — in South Carolina use the Department of Revenue as their debt collector, a practice replicated only in one other state.
Nearly 1/3 of the state's residents under 65 have unpaid medical bills.
But unlike all but three other states, South Carolina prohibits hospitals from getting a court order to force employers to give them workers' wages as a way of settling medical debts.
3. U.S.-China trade talks include pharma blow
The Trump administration may agree to China's demand that biologics receive only 8 years of market exclusivity as part of a trade deal, a blow to the drug industry, Bloomberg scooped.
Biologics get 12 years of market exclusivity in the U.S., and the administration secured a 10-year agreement as part of the trade deal it reached with Mexico and Canada last year (which hasn't yet been approved by Congress).
Top U.S. negotiators have told drug companies that China isn't budging from its position, and are pushing the industry to accept the deal.
Between the lines: Obviously, drug companies don't like this. The longer an exclusivity period a drugmaker has, the longer it can enjoy monopoly pricing before a competitor can come to market.
Some are frustrated by the administration's approach, Bloomberg reports.
Democrats have already criticized the 10-year protections included in the Mexico-Canada deal, saying they ensure higher drug prices in all three countries. If a trade deal with China includes only 8 years of protection, it could weaken the administration's position as it pushes Congress for approval.
Bonus: Bloomberg also had a great story yesterday on nonprofits that receive drug industry funding, and then push for pharma-friendly policies.
4. Health care giants face off in court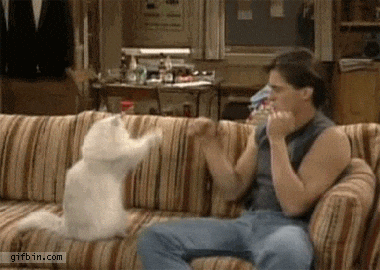 In a case with wide-ranging implications, two health care behemoths are facing off in a legal battle that gets at the question of how big is too big, Kaiser Health News reports.
Two Pennsylvania companies — the University of Pittsburgh Medical Center and Highmark Blue Cross Blue Shield — are fighting over patient access, pricing and payment rates.
Both health care giants both insure people and provide care, meaning they compete with each other on multiple fronts.
The disagreement is about whether Highmark beneficiaries will have access to UPMC hospitals, doctors and specialty clinics after June 30.
UPMC said last year that some Highmark enrollees will no longer have in-network access beginning in July.
This could cause major disruption for enrollees who see UPMC doctors, especially for cancer care.
State Attorney General Josh Shapiro has intervened against UPMC — a highly unusual move.
The bottom line: This case gets at the question of what is less competitive: The state becoming involved in private health care companies' legal matters, or a health care behemoth having the power to shut out its competition.
The dispute has a court date in May.
Go deeper:
5. More pharma copay settlements
Astellas Pharma is paying $100 million and Amgen is paying almost $25 million to the Department of Justice to settle allegations that they funneled donations to charities, which in return covered patients' copays for those companies' drugs. 
By the numbers: The settlements are small potatoes for both drugmakers, Axios's Bob Herman reports.
Astellas generates $100 million worth of sales of Xtandi, its drug cited in the DOJ settlement, every 12 days.
Amgen generates $25 million worth of sales of Sensipar and Kyprolis, its drugs cited in the DOJ settlement, every 3 days.
The big picture: "To date, the DOJ has collected over $840 million from 8 pharmaceutical companies (United Therapeutics, Pfizer, Actelion, Jazz, Lundbeck, Alexion, Astellas and Amgen) that allegedly used third-party foundations as kickback vehicles," the DOJ wrote in its announcement of the settlements.
Why it matters: Using a charity as a conduit for sales keeps pressure off drug companies from lowering prices.