August 10, 2018
Good morning ... Here's a delightfully weird collection to start your summer Friday: The strangest things people have found washed up on the beach — including a TV, a papier-mâché rhinoceros and someone's spinal column.
1 big thing: No pain, no gain for ACOs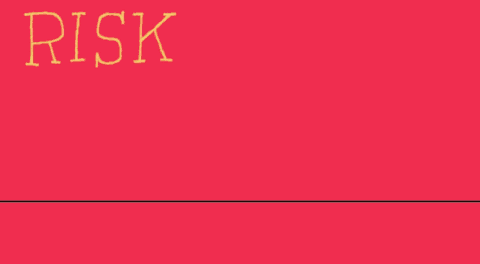 The Trump administration has a message for accountable care organizations, a cost-cutting enterprise encouraged by the Affordable Care Act: You're either in or you're out.
ACOs are one of the many efforts to get doctors, hospitals and other providers to work together — and get paid together — under the belief that greater collaboration will both save money and improve quality.
To that end, there were two initial models to entice providers into joining ACOs. One allowed them to share in whatever savings they accrued for Medicare.
The other track gave ACOs a bigger share of those savings, but only on the condition that they also accept financial penalties if they missed their savings targets.
The no-risk track is shrinking, the Centers for Medicare and Medicaid Services said yesterday. From now on, if you want to be in an ACO, you can only stay in the reward-only model for two years before accepting some risk. That's down from six years now.
CMS acknowledged that this will lead to a decline in participation, but it believes the remaining ACOs will be the ones that drive the biggest savings.
"There are successes — and there are successes when providers are wiling to take on two-sided risk," CMS Administrator Seema Verma told reporters.
Go deeper: Read the new rules, or read Verma's summary of the new rules in Health Affairs.
2. Pharma critics turn their fire on a Democrat
The advocacy group Patients for Affordable Drugs Action is launching an ad campaign today against Rep. Anna Eshoo — the first time the group has targeted a Democrat.
According to Patients for Affordable Drugs, Eshoo has received more money from the pharmaceutical industry than any other House member. The group is spending $500,000 against her.
Why it matters: By and large, Democrats are the more anti-pharma party, so anti-pharma ads will more frequently cut against Republicans. And $500,000 is not a ton of money, especially against a many-term incumbent in a safe district.
But health care is a personal, emotional issue for many voters. Some of President Trump's biggest fans have broken with conservative orthodoxy to back Medicare price negotiations, while some progressives distrust Sen. Cory Booker partly because of a vote against importing cheaper drugs from other countries.
As contradictory as this sounds, health care is still a deeply partisan issue but also one where people aren't always willing to simply toe the line.
3. A ray of light for PBMs
Pharmacy benefit managers got their first political break in a while yesterday: a letter from Rep. Greg Walden and Sen. Orrin Hatch to the Trump administration asks it to consider the economic effects of a proposed rule that's expected to chip away at PBMs' rebates.
Between the lines: The substance of the request isn't the interesting part here — reviewing economic impacts is a standard part of the regulatory review process. What's interesting is that two powerful committee chairmen made a point to emphasize that part of the process.
"If I'm in the drug payer space, I'll take anything I can get," one GOP health care lobbyist told my colleague Caitlin Owens.
PBMs have taken a rhetorical beating from Health and Human Services Secretary Alex Azar, and the administration's plan to lower drug prices threatens their bottom lines.
Pharmaceutical companies have tried to pin the blame for high drug prices squarely on PBMs.
So far, the middlemen have not had many outspoken allies on Capitol Hill, but PBMs have been reaching out to members of Congress to make their case, Caitlin reports.
4. Netflix, but for prescription drugs
Here's a drug project to watch: Louisiana officially unveiled a proposal this week in which the state would pay drug companies fixed prices over several years for "unlimited access" to hepatitis C drugs for Medicaid and prison populations.
The big picture, via Axios' Bob Herman: Louisiana is calling it a "subscription payment model" — kind of like Netflix. Except instead of nonstop streaming, Louisiana gets as many hepatitis C treatments as it needs.
Louisiana thinks it can save money and lives, while locking in revenue for drug companies.
What they're saying: Gilead Sciences, the dominant maker of a hepatitis C cure, appears to be on board.
"I think there is a pretty good meeting of the minds between Gilead and the state of Louisiana," a Gilead executive told NPR last month. "Ideally, we'd have something in place this year."
Comments about the model are due by Aug. 24.
5. More shots fired in Icahn-Cigna battle
The drama between Carl Icahn and the Cigna-Express Scripts camp is far from over.
Fellow billionaire investor Larry Robbins split from Icahn and yesterday gave a full-throated endorsement to the Cigna-Express Scripts merger.
Icahn then penned another letter that piled onto his earlier criticisms of Express Scripts. He said if Cigna goes through with the acquisition, it could "go down as one of the worst blunders in corporate history."
So Cigna then blasted out another release that said Icahn "continues to spread innuendos and false information about the transaction."
The bottom line: This is an entertaining fight among wealthy investors and health care conglomerates with a lot of money on the line. But we still don't have any reasonably good idea of how much Cigna and Express Scripts customers would save on drug costs or premiums as a result of the deal.
Happy Friday! Have a great weekend and let me know what to pay attention to next week: [email protected].