Good morning ... Congrats to Villanova. And now, back to barely caring about sports until November.
https://www.axios.com/newsletters/axios-vitals-16c9f0c3-68fc-49ee-91a1-c51345fd4538.html?chunk=0#story0
ACA enrollees' pessimistic predictions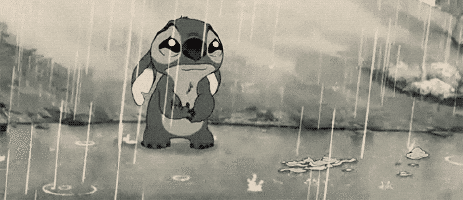 People who get their coverage through the Affordable Care Act are generally pretty happy with it, but they think it's falling apart fast. That's the takeaway from the Kaiser Family Foundation's latest polling.
By the numbers: Among people who get their coverage through the law's insurance exchanges ...
71% said they had at least two insurers to choose from this year, but 58% said they're concerned that there won't even be one insurance company selling plans in their area next year.
57% said their premiums stayed about the same this year, or went down, compared to 2017. Yet 80% of exchange enrollees said they're concerned about their premiums or rising so much next year that they won't be able to keep their plans.
Majorities of the overall public, independents, Republicans and ACA enrollees said the exchanges are "collapsing." So did a plurality of Democrats.
Between the lines: The overwhelming majority of ACA enrollees get a subsidy to help cover the cost of their premiums. That's why so many people thought their premiums hadn't changed, even in a year that actually saw substantial premium hikes across the country.
That same dynamic — steep premium hikes, but with protection for the lower-income consumers who qualify for subsidies — is likely to play out next year.
The threat of insurers exiting certain markets is a real one, and consumers aren't insulated from that in the way they are from premium hikes.
https://www.axios.com/newsletters/axios-vitals-16c9f0c3-68fc-49ee-91a1-c51345fd4538.html?chunk=1#story1
PBMs respond: What about pharma?
Yesterday, we brought you a 5-part investigation into the contracting practices of pharmacy benefit managers, based in part on contract documents from Express Scripts, the country's largest PBM.
Express Scripts declined multiple requests to comment on that reporting, but the industry's trade organization, the Pharmaceutical Care Management Association, reached out after it ran with a few thoughts/complaints.
1 big thing: "The single biggest factor which determines how much [a] drug costs," PCMA president and CEO Mark Merritt wrote, is "the prices drug companies set."
True. As we've said before, PBMs negotiate rebates off of drugs' list prices. As long as those list prices stay high, we're probably going to end up with expensive drugs — and high list prices are especially painful for people who aren't insured, or whose cost-sharing is calculated based on list prices.
Reality check: As much as PBMs and pharmaceutical companies see this as a zero-sum battle between their two industries, they both deserve some scrutiny here.
When the price is high to begin with, the price will often end up high. And when discounts off those prices aren't passed on to consumers, consumers still pay more.
https://www.axios.com/newsletters/axios-vitals-16c9f0c3-68fc-49ee-91a1-c51345fd4538.html?chunk=2#story2
Walmart's next health care target
The merger talks between Walmart and Humana have barely gathered oxygen, yet Walmart already appears to have another health care target in mind: PillPack, a mail-order pharmacy startup. CNBC first reported the news, and Axios' Dan Primack confirmed that talks were occurring — although a deal is not imminent.
The bottom line, per Axios' Bob Herman: If Walmart takes over Humana and PillPack (both still huge ifs), Walmart will become a gigantic health care player overnight offering digital and physical pharmacies, home health services and health insurance all under one roof.
The goal seems clear: Make sure Walmart's retail customers, many of whom are older or on fixed incomes, also get the care they need from a Walmart provider. So much for fretting over Amazon.
https://www.axios.com/newsletters/axios-vitals-16c9f0c3-68fc-49ee-91a1-c51345fd4538.html?chunk=3#story3
Medicaid is a big pain for doctors
The conventional wisdom is that comparatively few doctors want to accept Medicaid because it pays so much less than Medicare or private insurance. Medicaid is also a bigger administrative hassle, according to new research published in Health Affairs.
The numbers: Roughly 18% of claims in traditional fee-for-service Medicaid are challenged, compared with just 6% in private insurance. A far higher number are ultimately rejected, too.
Although both traditional Medicaid and Medicaid managed care have both made significant gains in how quickly they pay claims, they remain slower than traditional Medicare, Medicare Advantage or private insurance.
Why it matters: The study's authors estimate that administrative expenses make up roughly 30% of U.S. health care spending — part of the reason we spend so much more than other countries.
Obviously, some claims are challenged or rejected because they're fraudulent. But the combination of more paperwork and lower underlying payments is probably making the program less attractive across the board, the study says.
"Easier billing processes reduce staffing needs and billing expenses, which could raise physicians' incomes or free up resources for patient care," they wrote.
https://www.axios.com/newsletters/axios-vitals-16c9f0c3-68fc-49ee-91a1-c51345fd4538.html?chunk=4#story4
A pharma-friendly delay?
A regulation affecting the federal 340B drug program that's supposed to go into effect in July likely will be delayed for a fifth time, according to Modern Healthcare.
The government likely will hold off enforcing a rule, creating during the Obama era, that would fine pharmaceutical companies if they intentionally overcharge hospitals and doctors in the 340B program above a set ceiling price.
Why it matters: Delaying the regulation would be another pharma-friendly move by the Trump administration. Horizon Pharma, for example, recently told investors the rule would cut revenue of its drug Krystexxa by 25% in 2018, per Height Capital Markets.