October 19, 2018
Good morning … Hey, have you checked out Axios' Instagram yet? Follow us to see our latest illustrations, data visualizations and more.
1 big thing: Lax oversight of Medicaid managed care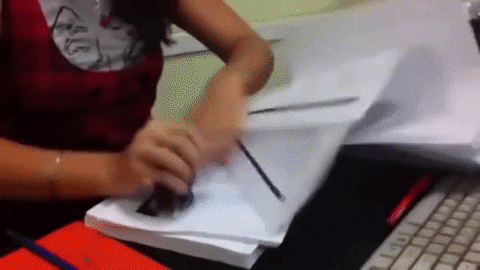 As Medicaid's rolls have swelled under the Affordable Care Act's expansion, millions more Americans have been moved into privately administered Medicaid managed care plans. But oversight of those programs is often lacking, NPR and Kaiser Health News report.
"We haven't been holding plans to the level of scrutiny they need," Andrew Bindman, a former director of the Agency for Healthcare Research and Quality, told KHN.
Details, per KHN/NPR report:
"State lawmakers in Mississippi ... criticized their Medicaid program last year for ignoring the poor performance of two insurers."
"In Illinois, auditors said in January that the state didn't properly monitor $7 billion paid to Medicaid plans in 2016."
"Iowa's state ombudsman said Medicaid insurers there had denied or reduced services to disabled patients in a 'stubborn and absurd' way."
Why it matters: Medicaid managed care plans now cover more than 54 million people, and collect more than $300 billion from the states for that service.
2. The bare Medicare Advantage counties
Medicare enrollees in 115 counties don't have access to any Medicare Advantage plans next year, according to a Kaiser Family Foundation report studying the 2019 plan offerings. That makes up about 1% of the Medicare population.
The bottom line: Bare counties in MA have always existed, mostly in rural areas. But you won't hear any public outcry, unlike last year, when bare counties in the ACA exchanges created a political firestorm, Axios' Bob Herman reports.
Why? Because seniors and disabled enrollees who can't get MA still can get traditional Medicare with separate Medigap and drug coverage. Traditional Medicare is "the public option of the system that acts as a backstop," as Duke University researcher David Anderson wrote this week.
3. Republicans and pre-existing conditions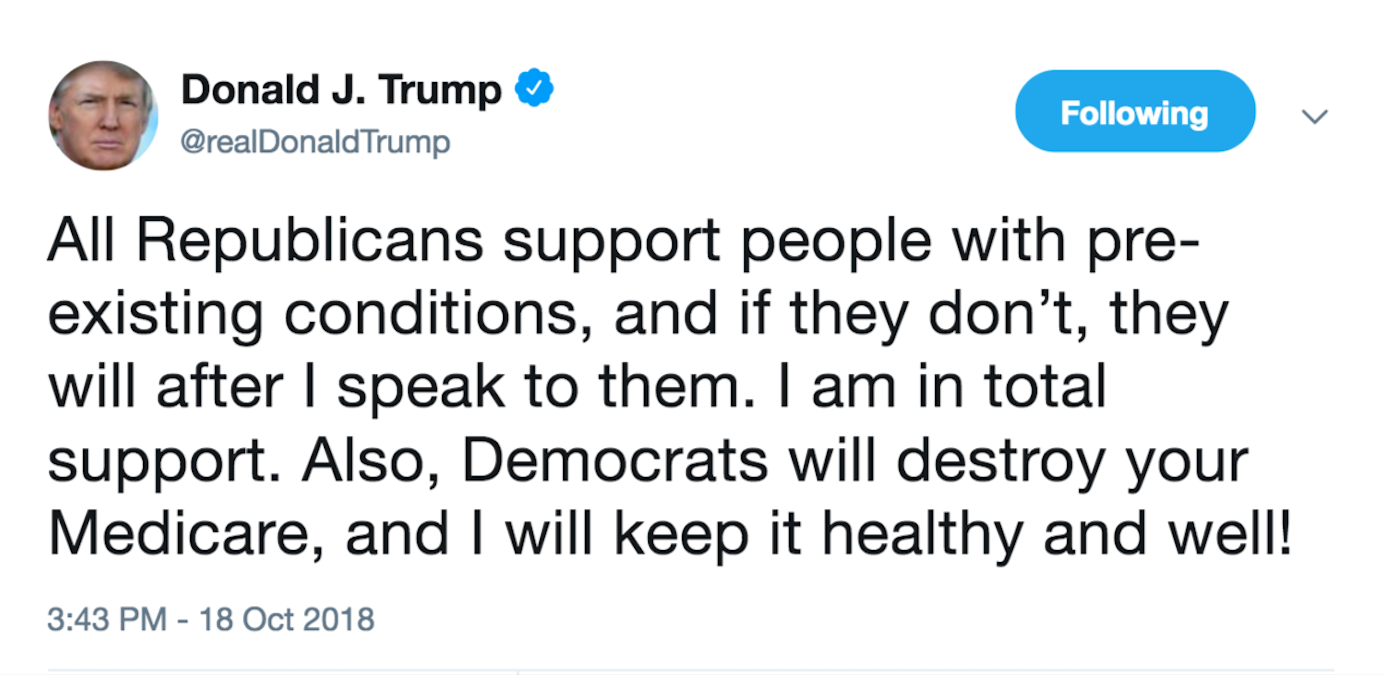 Reality check: The Trump administration is currently arguing that the federal courts should throw out the ACA's protections for pre-existing conditions.
That lawsuit also includes 20 state attorneys general — all Republicans.
The overwhelming majority of Republicans in the House and Senate voted for repeal-and-replace legislation last year that would have weakened the ACA's protections for pre-existing conditions. President Trump also supported that bill.
This debate has been going on for almost a decade now. Republicans have never proposed an alternative that would be as comprehensive as the ACA's protections.
4. Congo's deadly mix: Violence and Ebola
The Ebola outbreak in the Democratic Republic of Congo is bringing to life one of public health experts' worst fears: a highly infectious disease outbreak in a weak state that's in the midst of an armed conflict.
What they're saying: The Congo outbreak is the "kind of scenario that many people who care about epidemic response, pandemic response have been worried about for a long time," Johns Hopkins University's Tom Inglesby told my colleagues on the Axios science desk.
Violence has led to an interruption in public health initiatives including quarantines, vaccinations and education programs. And the U.S. has withdrawn some of its Ebola experts from on-the-ground work in conflict zones due to safety concerns.
New Ebola infections have spiked as a result.
Go deeper: For all that's new in the world of science — the scary, the wondrous and everything in-between — sign up for the weekly Axios Science newsletter.