Good morning ... Big Axios News: We're thrilled to announce Sinocism's Bill Bishop, one of the smartest minds on China, is moving his weekly must-read newsletter to Axios. Starting tomorrow, Bill will bring his new Axios China subscribers commentary and analysis on the most important U.S.-China news of the week.
Sign up for the new Axios China newsletter here.
Why there won't be a wave of Medicaid ballot initiatives
Democrats were over the moon Tuesday when Maine became the first state to adopt the Affordable Care Act's Medicaid program through a ballot initiative. Buoyed by that success, advocates are already looking ahead to similar ballot measures in other states.
There are 18 states that haven't expanded Medicaid.
Supporters are already collecting signatures to get Medicaid referendums on the ballot next year in Idaho and Utah.
Advocates said Nebraska and Missouri are also potential candidates for Maine-style ballot questions, but serious efforts aren't under way yet in those states.
Reality check: There are limits to how far that strategy can take them. Some of the biggest and most politically important states on that list — the ones that would be the biggest coups for expansion supporters — are bad candidates for referendums like Maine's, according to Jonathan Schleifer, executive director of the Fairness Project, which works on progressive ballot initiatives.
Expanding Medicaid in Texas and Florida, for example, would add millions of people to the ACA's coverage rolls — advancing the law's core mission and helping to secure it politically.
But both make referendums difficult, Schleifer said. Texas' legislature has a lot of power to undo successful initiatives, and Florida requires 60% support for a measure to pass. And the Fairness Project tries to focus on fights it can win.
The bottom line: The pro-expansion effort will largely remain a grind through state legislatures. On that front, advocates have their eyes on Kansas, North Carolina and Virginia. They're also hoping Georgia and Tennessee could come into play down the road.
Ballot initiatives are expensive, resource-intensive and politically risky, said Katherine Howitt, associate policy director at the advocacy group Community Catalyst. (Good luck getting a state legislature to pass a policy if it fails as a referendum.)
So, as exciting as Maine was for liberals, it might be most helpful as an argument to state legislators that expansion is popular.
"If there's a path to doing it legislatively, that might be preferable," Howitt said.
​Maine's Medicaid expansion will be a slog
As expected, Maine Gov. Paul LePage said yesterday he's not interested in implementing a Medicaid expansion, even though Tuesday's referendum means he's legally obligated to do so.
Here's what happens next, per the Bangor Daily News:
LePage has said he won't implement the expansion until the state legislature figures out how to pay for it — but they disagree about how much money the legislature needs to come up with.
If there's no funding agreement, the law voters passed Tuesday will technically take effect 45 days after the state's next legislative session begins, in January.
After that, LePage would have 90 days to submit an expansion plan to the federal government — so that would be May, with approval and actual expansion coming in the summer, per the Daily News.
But some expansion advocates expect LePage to ignore that deadline. They would likely sue in that event, but the courts don't always move quickly, either.
All told, there remains a good chance nothing will actually happen until a new governor takes over in 2019.
​The concerns behind pricey hospital projects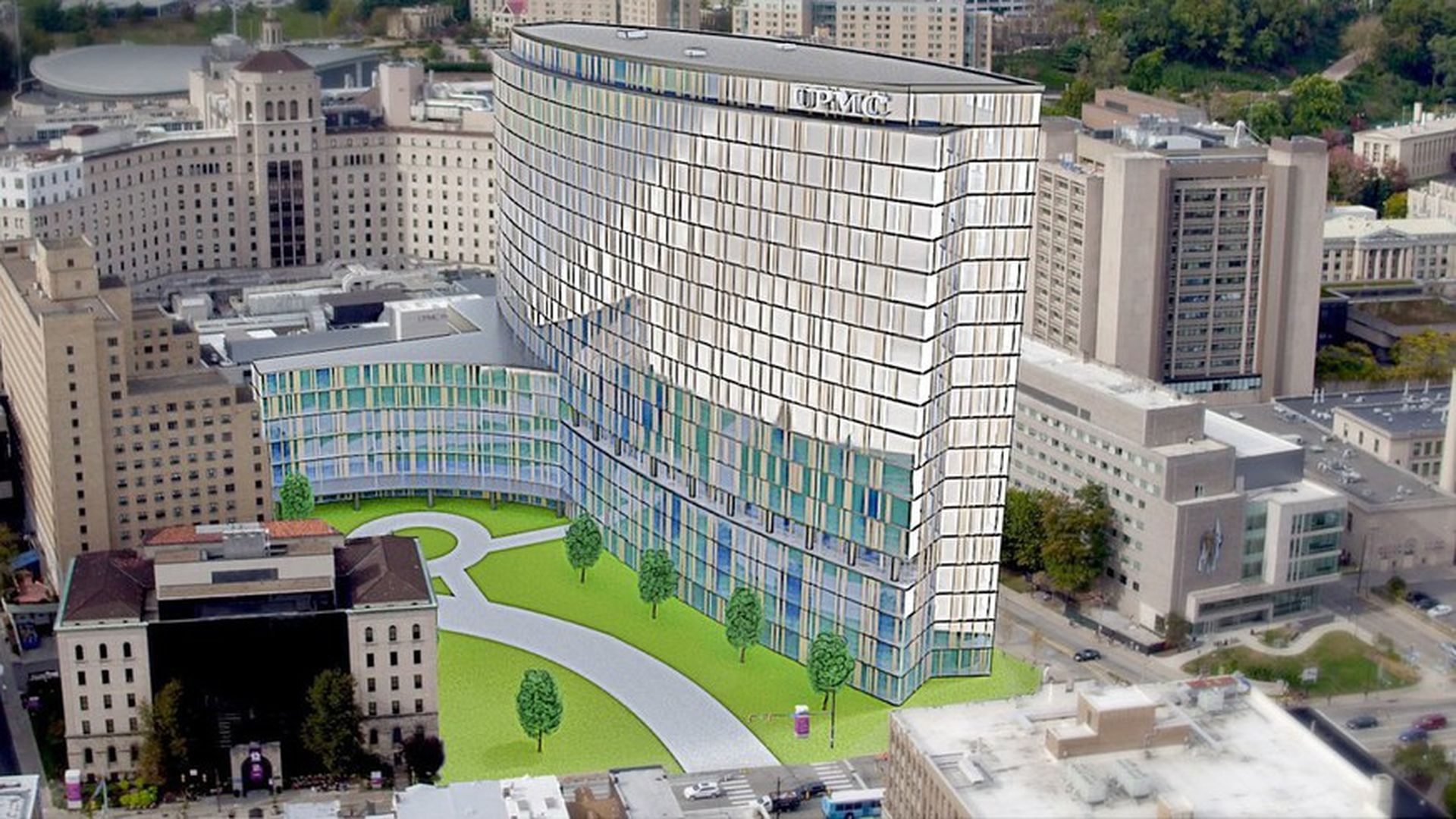 The UPMC health system in Pittsburgh said this week it will spend $2 billion to build three new, glitzy specialty hospitals that focus on treating specific diseases. But Axios' Bob Herman reports that UPMC's plan, and other similar hospital system investments, raises concerns about whether hospital organizations that hold a lot of financial and political power are wasting health care dollars to entrench their positions.
The catch: These kinds of projects can just be ways to maximize revenue, experts say — especially since UPMC will be investing in new treatments that are expensive, and since its new facilities don't necessarily match what the health care system needs.
What they're saying:
"This isn't just meant for local care, but also national and global care," said Steven Shapiro, UPMC's chief medical and scientific officer.
"This is to maximize revenue," Gerard Anderson, a health policy professor at Johns Hopkins University and former federal health official, said of UPMC's investment. "The areas that they've moved into are very specialized and therefore very profitable."
Go deeper: Read Bob's full story here.
​CBO revises its math on the individual mandate
A handful of Senate Republicans freaked out earlier this week over the Congressional Budget Office changing its view of the ACA's individual mandate — changes, Republicans feared, that would make it less attractive to repeal the mandate in a tax overhaul. CBO released its updated analysis yesterday, and the changes are … not that dramatic.
CBO now believes repealing the individual mandate would save the government $338 billion over a decade, down from $416 billion in a 2016 analysis.
CBO's latest estimates project that repealing the mandate would leave 13 million more Americans uninsured, down from 16 million in its last review.
The bottom line: These updates aren't big enough to change the underlying dynamics of trying to repeal the mandate through a tax overhaul: It would still provide a lot of budgetary savings, but also would still leave millions of people without insurance.
Why now? Both of those effects — the savings to the federal government and the number of newly uninsured people — will probably get smaller in the future. CBO said it's undertaking a more comprehensive review of how it models the individual mandate, and after that process is over, the effects of repealing the mandate will likely come out "smaller than the numbers reported in this document."
​Johnson bill would pause employer mandate penalties
Sen. Ron Johnson is planning to introduce a bill today that would bar enforcement of the ACA's employer mandate for 2015. The IRS is just now collecting penalties from employers that didn't offer health insurance to their full-time workers in 2015; Johnson's two-page bill would simply bar that collection.
What's on your mind? Please send me your tips, ideas, questions, complaints, suggestions, hopes, dreams — whatever you've got. baker@axios.com.