Good morning … This weekend, buy a drink for the health care reporters and analysts in your life, who have spent far too many hours inventing hypothetical 40-year-old non-smokers in Ohio making $40,000 per year — and infinite other variations — and running them through HealthCare.gov, all in a futile attempt to come up with a simple answer about how much insurance costs.
https://www.axios.com/newsletters/axios-vitals-1470503f-3894-4835-91b5-1f38a8891373.html?chunk=0#story0
What Trump's opioids plan will — and won't — accomplish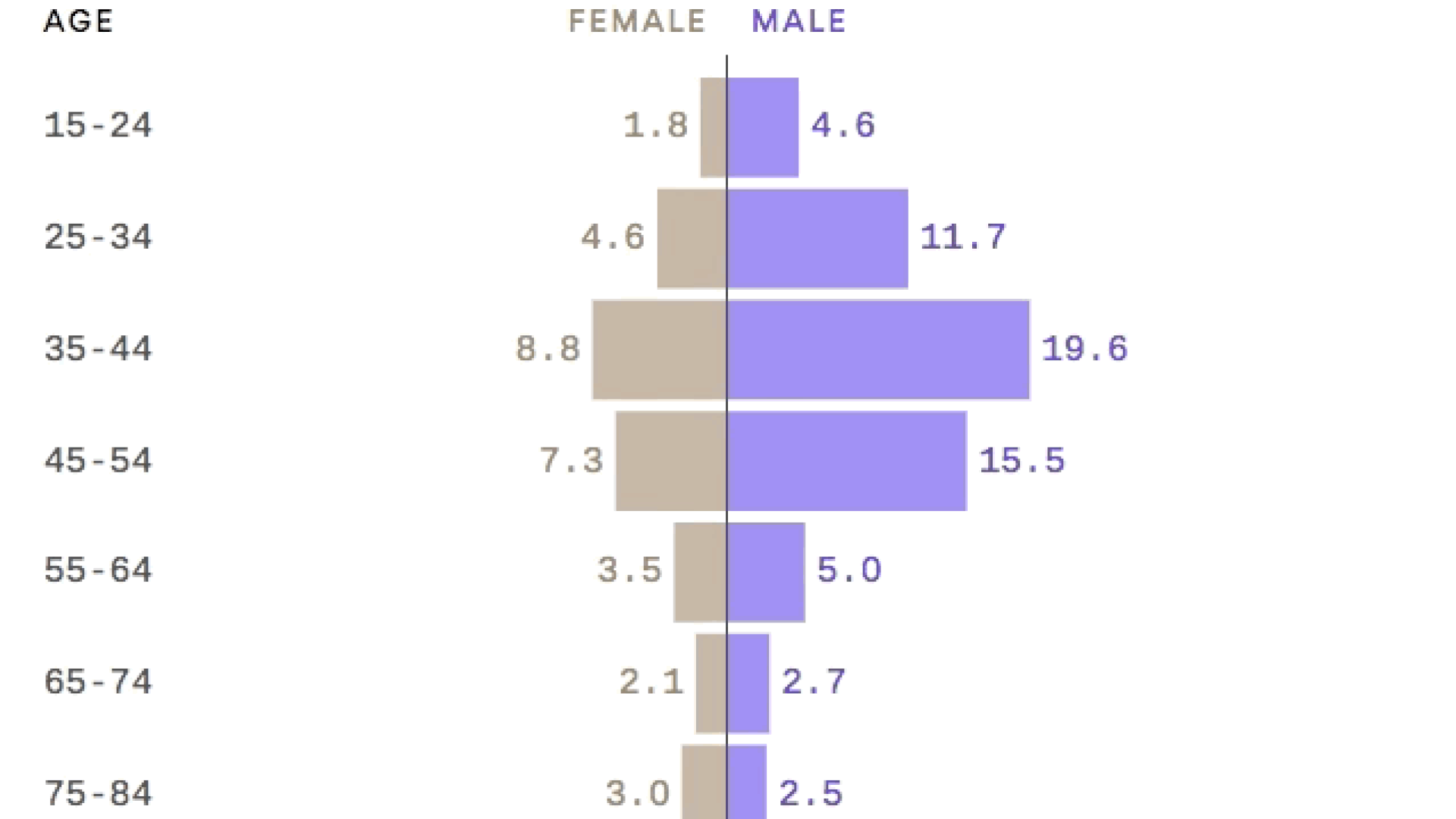 "We can be the generation that ends the opioid epidemic," President Trump said yesterday. But there's broad agreement among public health experts that the plan Trump released isn't enough to get there.
The bottom line: The steps Trump announced yesterday will help, experts say. At a minimum, they won't hurt. But they're not enough. To tackle this public health crisis, the administration will need a more complete strategy and a lot of money.
What they're saying:
"What's missing is a comprehensive plan," Georges Benjamin, the executive director of the American Public Health Association, told me in an interview. "We've got to understand what success means."
And with such a sprawling problem — one that reaches into health care, law enforcement, border control, labor and beyond — it would help to have someone focused on, and accountable for, the opioid response as a whole, Benjamin said.
"President Trump ran a business based on results. And so far, when it comes to the opioid epidemic, we have seen no results," Shatterproof, a non-profit focused on addiction recovery, said in a statement.
Democrats and outside experts also emphasized that tackling the opioid epidemic will require more money — a lot of it.
The bright side: Trump's actions might not be enough to tame the opioid crisis, but some of them could make a real difference.
Benjamin singled out expanded access to telemedicine, which could help people in rural areas gain quicker access to alternative pain treatments and addiction-recovery resources.
Loosening some regulatory restrictions will also help, according to public health experts, who said states' hands have been tied as they try to redirect some of their own resources toward the problem.
https://www.axios.com/newsletters/axios-vitals-1470503f-3894-4835-91b5-1f38a8891373.html?chunk=1#story1
​CVS-Aetna merger would create a behemoth
CVS Health's proposed $66 billion buyout of Aetna, scooped by the Wall Street Journal, would create a sprawling health care empire with roughly $240 billion of annual revenue. Only Walmart would be larger, in terms of annual revenue among U.S. companies across all industries.
Yes, but: That's assuming the acquisition actually happens. Axios' Bob Herman runs through some of the biggest outstanding questions that could pose problems for the deal:
Antitrust: CVS and Aetna don't have a lot of overlapping business, but they do have sizable footprints in Medicare Part D prescription drug plans — combined, they cover about 17% of Part D enrollees.
Savings: Would the combined CVS-Aetna definitely lead to lower health insurance premiums and better deals for drugs at the pharmacy counter? This is arguably the most central question.
Other relationships: CVS just signed a deal with Anthem — one of Aetna's major competitors — to help run its new pharmacy manager. The Aetna buyout would complicate that agreement.
The Trump wild card: Trump made it clear in his latest executive order that his administration will "focus on promoting competition in health care markets and limiting excessive consolidation." The CVS-Aetna deal is a direct challenge to that order.
https://www.axios.com/newsletters/axios-vitals-1470503f-3894-4835-91b5-1f38a8891373.html?chunk=2#story2
​Hey, remember Trump's executive order?
The latest installment in Axios' Expert Voices takes a closer look at Trump's executive order on health care, which will broaden access to cheaper, less comprehensive insurance plans — and could destabilize the Affordable Care Act's marketplaces in the meantime.
We've assembled five policy experts — James Capretta, Christopher Condeluci, Jeanne Lambrew, John McDonough and Tevi Troy — to pick apart the order and tease out its implications.
https://www.axios.com/newsletters/axios-vitals-1470503f-3894-4835-91b5-1f38a8891373.html?chunk=3#story3
Jared Kushner's brother is bullish on the ACA
It's not a big surprise that an insurance executive, whose company sells products on the ACA's exchanges, would sound a note of optimism about the exchanges' future. But it's notable when that executive is Joshua Kushner — the co-founder of Oscar Health Insurance and the brother of President Trump's son-in-law and senior adviser, Jared Kushner.
Joshua Kushner and Oscar CEO Mario Schlosser have an opinion piece in Axios today outlining their view of the ACA's future — and of how the Trump administration has affected it.
The highlights:
"It will be hard…for the administration to erase the virtues of an individual market where consumers choose their health plan and no one is discriminated against based on health status."
"Plans will be more affordable for millions of Americans due to the seesaw impact of cuts to cost-sharing reduction subsidies, which will actually increase subsidies for many low-income consumers."
"On the other hand, the administration's cuts to outreach and sporadic lip service to repealing the ACA do nothing to stanch growing confusion among shoppers."
https://www.axios.com/newsletters/axios-vitals-1470503f-3894-4835-91b5-1f38a8891373.html?chunk=4#story4
ACA premiums: What happened
A new report from the Brookings Institution aims to make sense of the complicated history of insurance premiums in the ACA's exchanges, and why they've risen the way they have. The bottom line, per Brookings' Matt Fiedler:
2014: Insurers set their rates too low because the exchanges were a totally new market and they simply misjudged who would be signing up.
2015-2016: Insurers lost money on the exchanges, mainly because federal stabilization programs began to wind down in 2016. Claims actually rose pretty modestly, Fiedler says, adding that "it is unclear why insurers failed to implement larger premium increases" in those years.
2017: Finally, they raised premiums to compensate for three years of losses. By a lot — about 20%, on average. Those increases brought insurers close to breaking even, and in some cases even making money, on their ACA business.
2018: "In a stable policy environment, 2018 premium increases…would likely have been in the mid-to-high single digits, on average," Fiedler says. But, of course, the policy environment has not been stable — and that caused premiums to rise much more.
Supporting evidence: The Kaiser Family Foundation is also out with new research today, breaking down how much of insurers' 2018 premium increases, in each state, is attributable to the drama surrounding the ACA's cost-sharing subsidies.
The findings: Setting aside one particularly low outlier (New York), Trump-induced premium increases mostly range from about 6% to as high as 38%.