Good morning ... That shutdown did not seem to accomplish much. So let's do it again in a few weeks!
https://www.axios.com/newsletters/axios-vitals-128b1cfc-82f6-4d0f-909b-7dea172328af.html?chunk=0#story0
Congress resolves crisis it created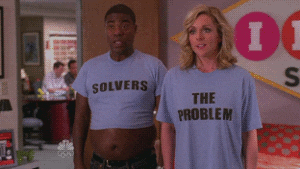 After more than three months, Congress finally managed to break a logjam that didn't need to exist.
What's happening: Lawmakers voted yesterday to extend funding for the Children's Health Insurance Program for six years — a move that's popular, bipartisan, costs the federal government nothing, and yet languished since October, when Congress let the program's funding expire.
Why you'll hear about this again: As my colleague Caitlin Owens reports this morning, we'll probably keep hearing about CHIP well into this year's campaign season.
Republicans are going to hit Democrats for voting against children's health insurance as part of the spending bill, and Democrats are going to hit Republicans for using CHIP as political leverage.
Go deeper: Read Caitlin's story on Axios.com.
https://www.axios.com/newsletters/axios-vitals-128b1cfc-82f6-4d0f-909b-7dea172328af.html?chunk=1#story1
Beyond CHIP: More health programs are still in limbo
CHIP is taken care of, but a host of other health care "extenders" are still waiting for congressional action, including funds for community health centers and graduate medical education.
Where it stands: Those programs expired at the end of September along with CHIP, and were included in the stand-alone CHIP bill House Republicans passed in November, but didn't make it into the spending bill that passed yesterday.
"The uncertainty is really sending a chill through the health centers … everybody's very nervous," says Claudia Gibson, a spokeswoman for the National Association of Community Health Centers.
Federal funding makes up about 20% of health centers' revenues, and the specific program still stalled on Capitol Hill accounts for about 70% of that money, she says. Some health centers have already adjusted their staffing to make up for the lack of funding.
"No one is against us, it's just, they haven't gotten to it," Gibson tells me.
The bottom line: Government funding runs out again in 3 weeks, presenting another opportunity for these programs to find some funding — and another round of potential shutdown drama. But the 9 million kids covered by CHIP won't be caught in the middle next time.
https://www.axios.com/newsletters/axios-vitals-128b1cfc-82f6-4d0f-909b-7dea172328af.html?chunk=2#story2
It's (still) the prices, stupid
Health care spending is up. Way up. That's because prices are up — and not because we're using more health care, according to newly published data from the Health Care Cost Institute.
The numbers that matter: Health care spending grew by 4.5% from 2015 to 2016, yet utilization was steady — or, in some cases, actually declined — during the same period. According to HCCI's analysis, which is limited to employer-sponsored coverage, the increase in spending was driven by steep increases in prices.
Spending on prescription drugs is up 27% since 2012, driven by a roughly 25% jump in prices.
Prices for emergency-room care rose by about 30% over the same period.
Context: Other studies have come to similar conclusions. But one person's prices are another person's salary, and that's why it's so difficult to find any sort of political mechanism to keep price increases in check.
Conservatives want to bring down prices by making consumers responsible for more of their own health care costs, hoping to create something that looks more like a traditional consumer-goods market. But recent research suggests that approach doesn't work.
Liberals tend to favor more direct government price controls — but some providers are already seeking higher and higher prices from commercial insurance to make up for the lower payments they receive from government programs.
https://www.axios.com/newsletters/axios-vitals-128b1cfc-82f6-4d0f-909b-7dea172328af.html?chunk=3#story3
Obama alums have advice for ACA marketplaces
A group of ex-Obama administration officials wrote a piece for Health Affairs suggesting what state Affordable Care Act marketplaces could do to avoid damage from Trump administration policies. Are you sitting down? The answer, basically, was: Do Obamacare.
The key recommendations:
Restore the individual mandate at the state level.
Get federal waivers to create reinsurance programs to lower premiums.
Make sure all health plans provide basic consumer protections.
Keep the ACA's essential health benefits.
Use best practices to encourage people to sign up for the ACA.
The bottom line: It's actually not surprising that they'd recommend ACA-type policies at the state level — because that's the logical next step for ACA supporters if the Trump administration hands more decisions to the states.
https://www.axios.com/newsletters/axios-vitals-128b1cfc-82f6-4d0f-909b-7dea172328af.html?chunk=4#story4
The case against health literacy tests
Americans' "health literacy" — our ability to understand things like medical bills, test results and other information we receive from the health care system — is generally pretty poor. So there's a clear argument for trying to improve it.
Yes, but: Experts are nevertheless skeptical about Kentucky's plan to attach health literacy courses to its new system of Medicaid work requirements.
How it works: Kentucky's recently approved Medicaid waiver requires non-disabled adults to work or perform community service for 80 hours each month, or lose their Medicaid benefits. They can restore their coverage either by fulfilling the work requirement or completing state-approved courses on health and/or financial literacy.
Why it matters: Kentucky will not be the last state to enact this type of program.
What they're saying: Medicare enrollees' health literacy is just as poor as Medicaid recipients', and people will likely have a harder time passing a health literacy test if they lack other forms of literacy, health care economist Austin Frakt writes in the NYT's The Upshot.
"Requiring people to pass a health literacy course to get care — care for conditions that might prevent them from passing — is just expensive, punitive and cruel," renowned surgeon and health researcher Atul Gawande told Frakt.