Axios Vitals
April 01, 2019
Good morning ... Some exciting news: Beginning next week, my colleague Caitlin Owens will be taking over as the lead author of Vitals. As you've probably noticed, Caitlin is one of the smartest and best-sourced health care reporters in Washington. You're in good hands.
I'm not going far — I'll still be writing and editing. And you can help me make this last week of newsletters count by sending your very best tips to [email protected].
1 big thing: GOP tax law boosts health care profits
The GOP tax law is padding health care companies' bottom lines, according to my colleague Bob Herman's analysis of newly released financial information from the last quarter of 2018. Overall, the industry's profits were up significantly from the same period a year earlier.
The big picture: The law made it easier to bring home money that was parked abroad. It also eliminated tax provisions that have specifically helped large companies like Blue Cross Blue Shield insurers. But the lower corporate tax rate is the main event.
Drug giant Pfizer received a $563 million tax benefit in the fourth quarter, and its corporate income tax rate in all of 2018 was just 6%.
Johnson & Johnson's effective tax rate in the last quarter of 2018 was 2.6%.
Almost half of the $551 million tax break recorded by hospital chain HCA Healthcare in 2018 came in the fourth quarter.
Between the lines: The tax law aside, the companies that handle the most revenue — like health insurers collecting premiums or drug distributors shipping products — are not the most profitable.
The highest margins still usually belong to pharmaceutical companies and medical-devices.
2. Republicans' ACA disarray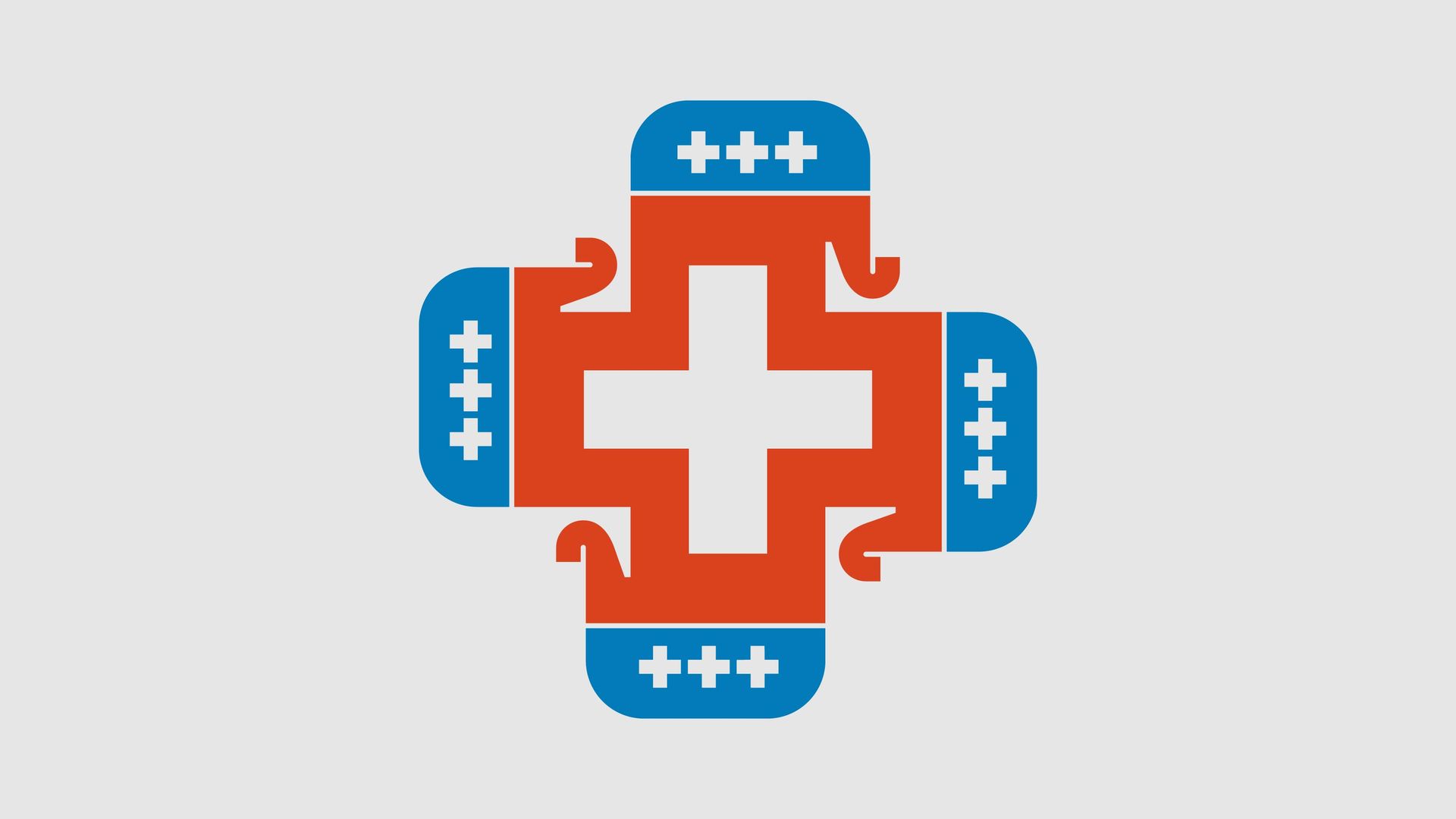 President Trump expects to lose the big lawsuit over the fate of the Affordable Care Act, Axios' Jonathan Swan scoops.
The intrigue: Swan's sources tell him Trump himself — not his staff — is driving this latest push to raise the stakes in the health care debate.
Trump thinks Democrats will attack him over health care no matter what, and therefore thinks it's good politics to try to "'brand' himself and the Republican Party as caring about health care and pre-existing conditions," Jonathan writes.
The catch, of course, is that he's backing a lawsuit that would eliminate protections for people with pre-existing conditions and strip away some 20 million people's health care coverage, and Republicans have never agreed on a plan to replace either.
Sen. Rick Scott is one of the 3 GOP lawmakers, along with John Barrasso and Bill Cassidy, whom Trump has said are in charge of coming up with a replacement plan. But he said on CBS' "Face the Nation" yesterday that, "I look forward to seeing what the president's going to put out."
3. Utah gets its limited Medicaid expansion
Utah won federal approval on Friday for the first phase of a plan to overrule the state's voters and seek a more limited, more conservative Medicaid waiver that could pave the way for other red states.
Flashback: Utah voters approved a ballot initiative this past November to adopt the Affordable Care Act's Medicaid expansion — expanding eligibility to people with incomes at or below 138% of the federal poverty limit, paid for mostly by the federal government.
Driving the news: Republicans in the state legislature passed their own version of expansion, rather than implementing the one voters approved. The federal Centers for Medicare & Medicaid Services signed off Friday on several parts of that plan.
It would expand eligibility only up to 100% of poverty, and includes work requirements.
At least for now, Utah would be paying for the extra coverage itself, making this version significantly more expensive for the state than the full ACA expansion would have been. But there's a strong argument that CMS legally cannot approve full ACA levels of federal funding for anything less than a full ACA expansion.
Utah's new plan also allows the state to cap enrollment if its costs grow too much — a new step with big implications for what has been an open-ended program.
Between the lines: If Utah's version avoids the legal pitfalls that have stymied other states, it'll likely be because this is still technically an expansion, rather than a rollback of an expansion.
4. Out-of-pocket costs may be a winning 2020 message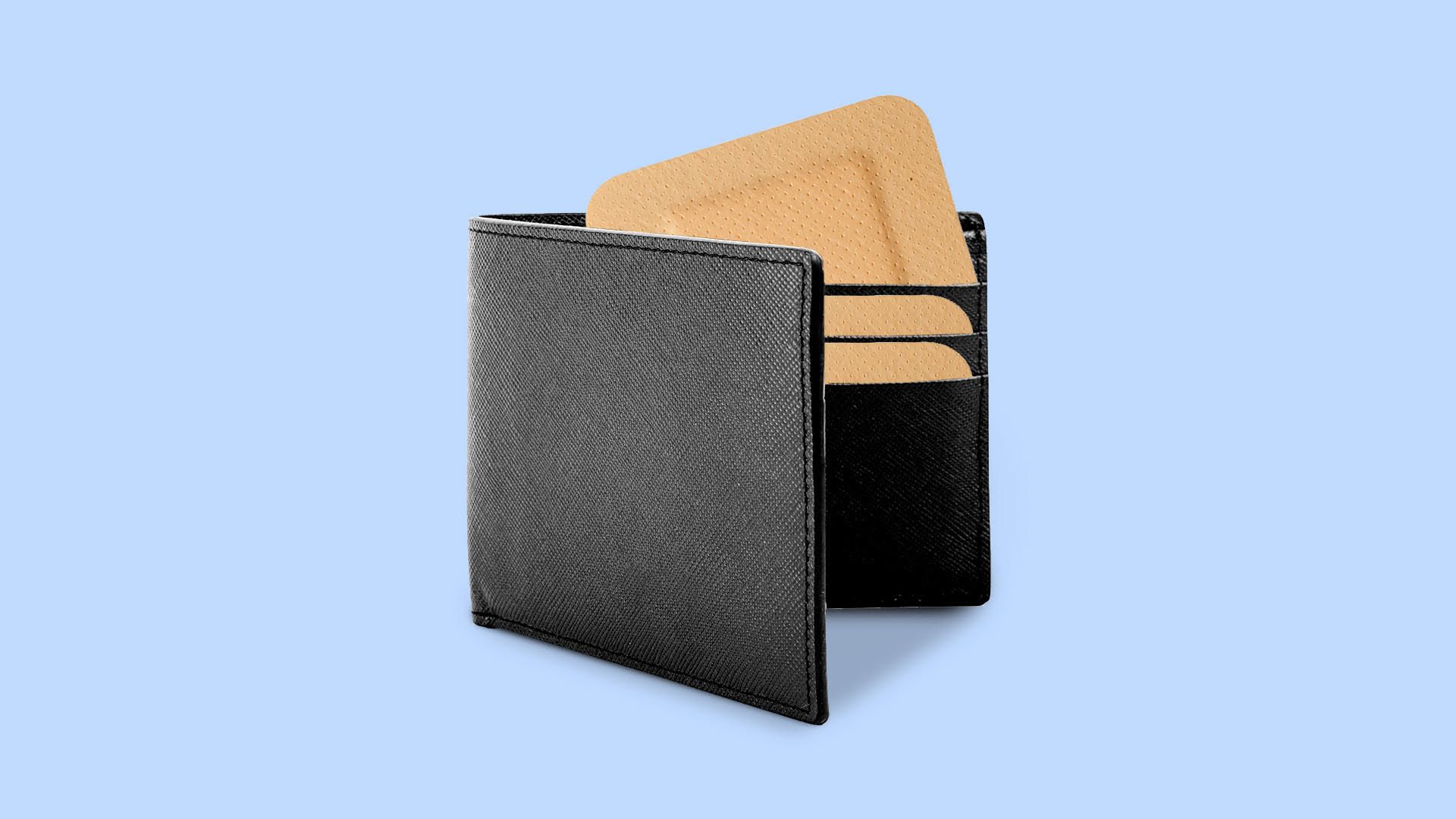 The 2020 candidates who can address voters' worries about out-of-pocket health care costs have the best chance of victory, the Kaiser Family Foundation's Drew Altman writes in his latest column.
That's because they're the ones who will be able to reach beyond the activists in their base, rather than just whipping them up with talk of Medicare for All (for Democrats) and socialism (for Republicans).
The big picture: Almost everyone, not just people with a major illness, worries about what might happen if they or a family member get cancer or heart disease or suffer a permanent injury.
That's what fuels health care as an issue: the fear of facing costs people know they cannot afford. And that's why protections for people with pre-existing conditions broke through as a prominent issue in the midterm election.
It's also why Republicans are so nervous about President Trump picking yet another fight over the Affordable Care Act.
5. While you were weekending ...
The Wall Street Journal was able to review redacted portions of New York's lawsuit against Purdue Pharma and the Sackler family, who ran it, including more instances of Richard Sackler maligning people who were addicted to OxyContin.
The American Prospect examines the debt burden poor people face because of expensive ambulance rides.
Massachusetts Gov. Charlie Baker will be taking a more hands-on role as the state legislature dives back into health policy this year, the Boston Globe reports.