Axios Vitals
November 02, 2018
Good morning … It's almost here: "Axios on HBO" debuts this Sunday at 6:30pm. You'll see more from Axios' interview with President Trump, and we have a ton of cool stuff in store over the next 4 weeks. You won't want to miss it.
1 big thing: Medicare hedges on billing rules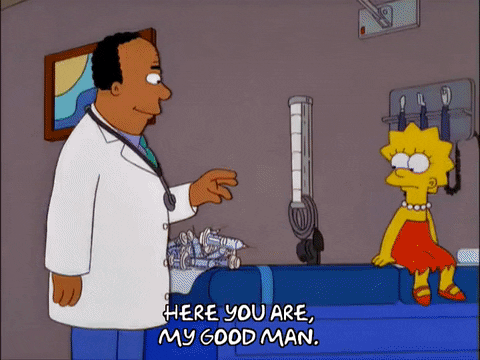 Physicians were furious earlier this year when Medicare proposed consolidating most billing codes for routine office visits into a single code next year. Medicare now says it won't go that far or that quickly, but it will move forward with the general idea, Axios' Bob Herman reports.
Why it matters: This affects billions of dollars in physicians' pay.
Driving the news: The Centers for Medicare & Medicaid Services said in a 2,378-page final rule yesterday that instead of collapsing 4 office visit codes into 1, it will collapse 3 codes into 1, and keep the highest-paying code.
Doctors would get paid $130 for most new patient visits and $212 for the most complex new patient visits.
Doctors would get paid $90 for returning patient visits and $149 for the most complex returning patient visits.
Those rates could be higher if doctors attach a special "add-on" code.
However, this will not go into effect until 2021 — giving doctors 2 years to ease into — or try to kill — the new rules.
When asked whether the agency would consider scrapping the rule before it goes into effect, CMS Administrator Seema Verma told reporters in a conference call: "No."
The big question: It's unclear whether the rule will address concerns of fraudulent billing, because the most lucrative code will still exist.
2. Trump's push to raise drug prices abroad
The Trump administration's latest move on drug prices is designed in part to raise drug prices in Europe. And that's not the first time the White House has focused on raising prices abroad — the recent trade deal with Canada and Mexico could as well, my colleague Caitlin Owens notes.
"Both could, at least plausibly, address the president's stated goal of increasing how much other countries pay for drugs," says Benedic Ippolito of the American Enterprise Institute.
How it works: The trade deal gives biologics 10 years of data protection in all 3 countries.
"More patent protection mechanically increases Canadian payments for those drugs, though likely will not affect what we pay," Ippolito says.
And if the Trump administration ties Medicare Part B drug prices to European prices, drug companies can "strategically game the system — for example, they can focus their efforts on raising prices in the countries included in the basket or delay introduction of medicines in those countries so as not to affect the U.S. price," Harvard professor Suerie Moon says.
"I would say there is a relationship between the two measures — in both cases the industry's bottom line is amply protected and may even be expanded," Moon adds.
3. Merck to stop providing vaccine in Africa
Merck "is ending a long-term agreement to supply a lifesaving vaccine for children in West Africa," NPR reports. "At the same time, the company has started sending the vaccine to China, where it will likely be sold for a much higher price."
Merck has been supplying a vaccine for rotavirus, which kills about 200,000 children per year, as part of a long-term agreement with UNICEF and Gavi, a public-private partnership that provides vaccines in low-income countries.
But the company plans to scale back its West African supply by a third this year and next, and then stop delivering it entirely in 2020.
As a result, according to NPR, more than 500,000 kids will go without the vaccine in 2019 and as many as 2 million won't have it in 2020.
Details: Merck sold its rotavirus vaccine to Gavi for $3.50 per dose in Africa. It costs $70 per dose in the U.S.
GlaxoSmithKline also sells a rotavirus vaccine, which it sells to Gavi for $2.25 per dose. But it's not planning to expand its supplies to make up for Merck's exit.
2 more vaccines are also in the pipeline, but are still several years away from actually being available in West Africa.
Analysts told NPR it's not clear how much more money Merck stands to make in the Chinese market, but rotavirus is a big problem there, too.
4. McKesson CEO is retiring
John Hammergren will step down next March after 20 years as the CEO of McKesson, a major drug and medical supply distributor. McKesson's current president, Brian Tyler, will take over as CEO, Bob reports.
Why it matters: McKesson is one of the largest companies on the planet, with more than $200 billion of annual revenue.
Hammergren, who oversaw the company as it settled with federal officials over allegedly failing to report suspicious orders of potent drugs including opioids, will leave as one of health care's wealthiest executives.
He earned more than $650 million since 2010.
5. HHS drug pricing adviser dies
Sad news: HHS announced yesterday that Dan Best, a senior adviser on drug pricing, has died. HHS did not specify a cause of death.
Best came to HHS from CVS Health, and had worked for 12 years at Pfizer before that.
"I had the great privilege to know Dan Best for the past decade. He joined me here at HHS out of a desire to serve the American people by making healthcare more affordable. He brought his deep expertise and passion to this task with great humility and collegiality," HHS Secretary Alex Azar said.
Our thoughts are with his family.