Don't expect much health policy in Trump's SOTU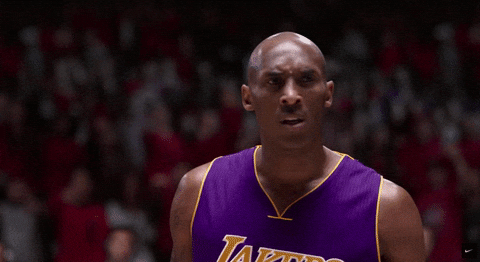 As much as health care dominated President Trump's first year in office (and also the past eight years of domestic politics), don't expect to hear a ton about it in the State of the Union address tonight.
Obviously, anything can happen in 2018. But it's at least safe to say that taking another crack at repealing the Affordable Care Act isn't anyone's top priority right now.
Both GOP congressional leaders and powerful donors have acknowledged they're ready to move on. The next big deadline-driven imperative is over immigration, not health care. And the administration is also focused on selling its tax overhaul.
The first family's invited guests are usually a pretty good guide to what the speech will focus on, and only one guest this year has a story related to health care — a police officer who adopted a child from parents who were addicted to opioids.
Why health benefits are losing value
Neither wages nor health benefits have kept pace with corporate profits over the past 17 years, and that means health care is eating up a bigger share of paychecks that already aren't going as far as they used to.
What's happening: My colleague Bob Herman breaks it all down:
Wages are actually a smaller share of the total U.S. economy than they were in 2000.
The growth in health care spending, meanwhile, has outpaced inflation — making health benefits more expensive for employers to offer.
Employers have responded by pushing more health care costs onto workers, either through higher premiums or higher out-of-pocket costs.
The bottom line: "If I were a middle-class American, I'd be outraged," says Regina Herzlinger, a professor at Harvard Business School. "I'd demand much greater transparency about how much I'm getting in health insurance and wages."
Go deeper: Read Bob's story on Axios.com.
Seniors' out-of-pocket costs are also rising
On average, Medicare beneficiaries are spending about 41% of their Social Security income on out-of-pocket health care costs, according to new research from the Kaiser Family Foundation. And half of all Medicare beneficiaries spent roughly 14% of their total income — not just from Social Security — on health care.
The gritty details, per KFF:
These percentages are expected to grow.
Those expenses include premiums, cost-sharing, and spending on services Medicare doesn't cover, such as long-term care.
Not surprisingly, older, sicker and poorer seniors were all more likely to spend a greater share of their income on health care expenses.
Why it matters: Health care is eating up more and more of everyone's income — but that's an especially difficult burden for seniors, who often live on fixed incomes.
Don't forget: This is also a good reminder that while "Medicare for all" polls well as a synonym for single payer, actual Medicare for all would still leave plenty of room for out-of-pocket spending and even privately administered benefits.
Patient, heal thyself
Emergency room costs are high, and getting higher. But one insurer's attempt to bring those costs down is essentially forcing patients to be their own doctors, and that doesn't seem tenable, either.
Worth your time: Vox's Sarah Kliff takes a look at these controversial cost-control measures in the second part of her series on hospital costs.
The gist: In an effort to prevent people from using the ER for non-emergencies, Anthem doesn't cover ER visits it deems "inappropriate." Consumers who use the ER "inappropriately" are on the hook for their own bills.
But Anthem appears to be defining appropriate and inappropriate visits based on the ultimate diagnosis, not the patient's initial symptoms. Vox cites an example of a woman who rushed to the ER because she thought her appendix was rupturing. It wasn't, and so she ended up with a $12,000 bill.
This is why we can't have nice things. Rising ER costs really are a strain on insurance premiums, and hospitals have little incentive to reduce their own payments.
But Anthem's solution effectively requires patients to accurately self-diagnose their own acute pain, while it's occurring, and to know whether the treatment for that diagnosis is best delivered at a hospital or an urgent care facility.
My thought bubble: Sure, everything would be easier if we were all doctors. But we're not.
What we're watching today: The State of the Union, and at least a couple of the countless Democratic responses.
Senate health committee hearing on small business health plans. House Energy and Commerce health subcommittee hearing on the implementation of new rules for compounding pharmacies.
What we're watching this week: On Wednesday, Medicare will be releasing preliminary payment rates and policies for 2019 Medicare Advantage plans.