Axios Vitals
September 21, 2022
🐫 Good morning, Vitals readers. Today's newsletter is 964 words or a 4-minute read.
Mark your calendar: Join Axios' Caitlin Owens and me tomorrow at 12:30pm ET for a virtual event examining the state of mental health in the U.S.
Guests include HHS assistant secretary for mental health and substance use Miriam E. Delphin-Rittmon and Mental Health America president and CEO Schroeder Stribling. Register here.
1 big thing: Rural hospitals face funding cliff with $600 million on the line
Rural hospitals that weathered the pandemic are facing a funding cliff, in danger of losing some $600 million in Medicare funding at the end of this month unless Congress intervenes, Axios' Arielle Dreher writes.
Why it matters: With COVID relief no longer available, some rural facilities in parts of the country with older, sicker populations are struggling to stay open and cutting services.
Driving the news: The immediate focus is on a pair of Medicare payment programs set to expire on Sept. 30.
The Medicare-Dependent and Low Volume Hospital programs help fund more than 700 hospitals in outlying areas, according to Brock Slabach, chief operating officer at the Rural Health Association.
The Centers for Medicare and Medicaid Services estimates that payments to those hospitals would decrease by $600 million if the programs aren't renewed.
Lawmakers led by Reps. Carol Miller (R-W.Va.) and Terri Sewell (D-Ala.) are pressing for a five-year reauthorization, arguing the cuts would be "catastrophic" to small and isolated communities.
But any relief measure would likely have to hitch a ride on a must-pass bill, like the anticipated stopgap funding measure to keep the government running into the new fiscal year or a year-end spending deal.
What we're hearing: While the future of rural hospital payments are in limbo, some rural facilities are limiting services and coping with negative margins.
The intrigue: The pleas for rural hospital relief come as the broader hospital industry presses Congress to delay a scheduled 4% Medicare payment cut due to take effect at the end of the year.
Our thought bubble: Renewing rural funding programs is the bare minimum ask for facilities hit harder by staffing shortages and price gouging on supplies.
But with bigger hospital chains seeing business rebound to pre-pandemic levels, it's unclear how accommodating policymakers will be.
2. Task force recommends depression screening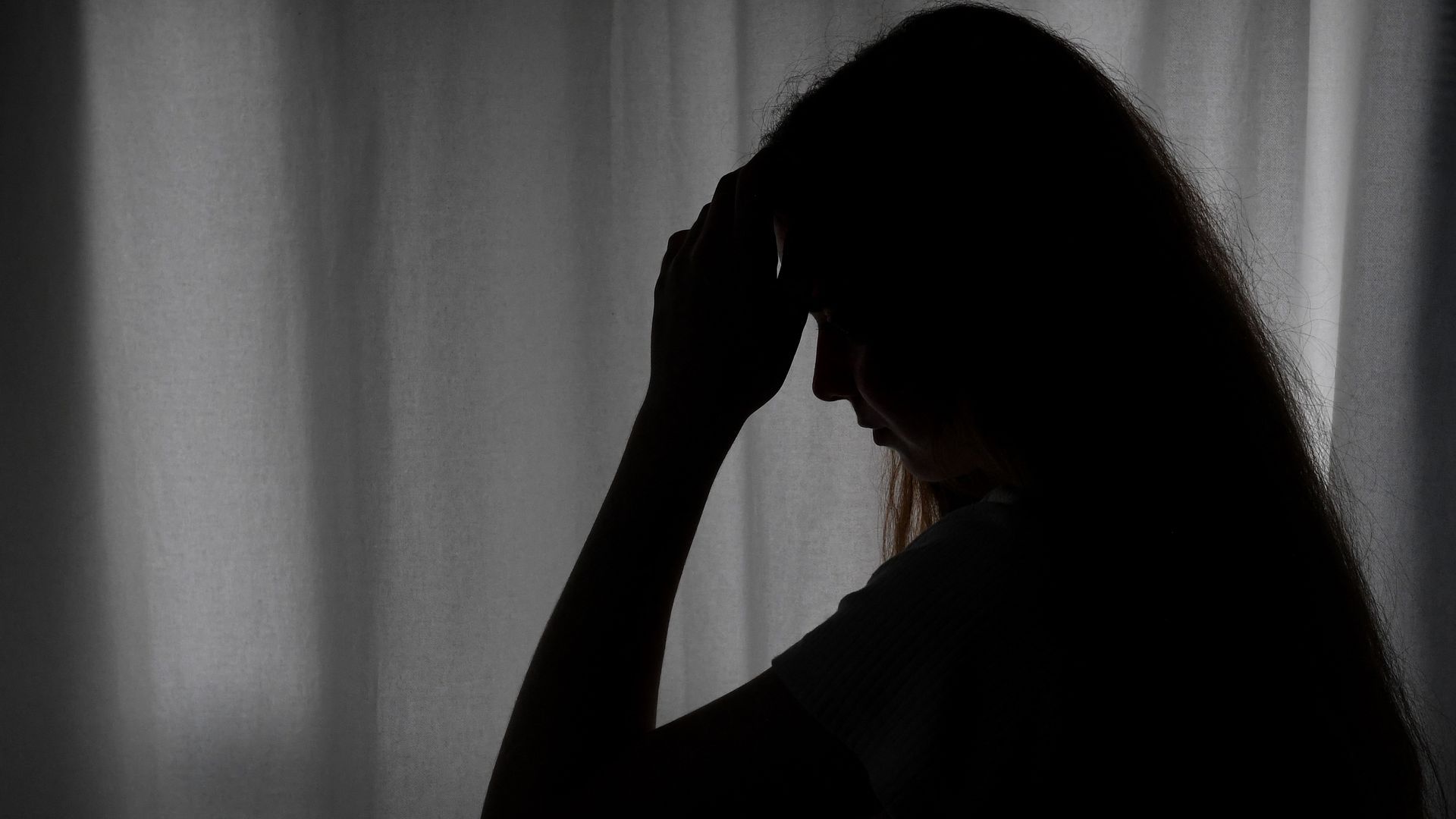 The U.S. Preventative Services Task Force for the first time is recommending that doctors screen all adults under 65 for depression and anxiety, Axios' Sri Ravipati reports.
The big picture: This comes amid growing recognition of the nation's growing mental health crisis, which was exacerbated by the pandemic.
Why it matters: The task force's recommendations influence how primary and preventive care is delivered, along with which services are covered by insurance.
Yes, but: That may not be the case for long. Such preventive service recommendations could be negated by a federal court ruling earlier this month that struck down required coverage of HIV prevention medication.
U.S. District Court Judge Reed O'Connor wrote the task force violates the Appointments Clause of the Constitution, casting into doubt its recommendations and their impact on which services should be paid for by insurance.
The ruling still faces plenty of pending legal and judicial challenges.
Between the lines: In April, the task force recommended against routine suicide screening for children and adolescents, saying more research is needed to assess if it could be harmful, per Axios' Adriel Bettelheim.
But the American Academy of Pediatrics recommended screening for kids ages 12 and up, citing rising instances of suicide and suicidal thoughts which have worsened during the pandemic.
3. Biosimilars aren't always that much cheaper
The prices of biosimilars — the generic equivalent of drugs known as biologics, which are made from living organisms — are often not much lower than their brand-name originator products when purchased through employer-sponsored insurance plans, according to a new report from the Health Care Cost Institute.
Why it matters: Biosimilars are supposed to offer cheaper alternatives to their pricey competitors, but the savings on the private market isn't keeping pace with savings on Medicare, they say.
Zoom in: Using HCCI's commercial claims dataset for the time period between 2015 and 2020, the researchers looked at the unit price of the biologic Neupogen, an injectable drug used to treat low white blood cell counts caused by cancer medicines, and its biosimilar equivalent Zarxio.
They found the unit prices for both the biologic and the biosimilar were significantly higher in employer-sponsored insurance than Medicare unit prices.
On Medicare, researchers found the unit price of Zarxio declined until it was 98% lower than the price of Neupogen by end of 2020.
On the employer-sponsored plans, the price of Zarxio only fell 20%.
What they're saying: "This finding implies that, without additional regulatory pressure on prices, there may be limits to the impact of biosimilar entry on spending on administered drugs in [employer-sponsored insurance]."
4. Data du jour: Drug overdose trends
Drug overdose death rates during the pandemic were highest among Black men, as well as American Indian and Alaska Native men, according to a study published Tuesday in JAMA Network Open.
Why it matters: Drug overdose deaths increased 37% from just before the start of the pandemic through August 2021 — largely attributed to the synthetic opioid fentanyl — and the researchers from the National Institute on Drug Abuse wanted to understand which groups were most impacted.
Zoom in: Drug overdose death rates during the pandemic were highest among men compared to women regardless of age or ethnic group.
During the period of March to August 2021, drug overdose death rates were highest among American Indian or Alaska Native men ages 15 through 34.
They were also highest among Black men and American Indian or Alaska Native men ages 35 to 64.
The results "underscore the urgency of expanding prevention, treatment, and harm reduction interventions tailored to specific populations, especially American Indian or Alaska Native and Black populations, given long-standing structural racism and inequities in accessing these services," the authors wrote.
5. Catch up quick
🤫 Employers are staying quiet about the latest COVID vaccine rollout. (Axios)
👀 The U.S. saw a sustained surge in STDs in 2021, CDC data shows. (Axios)
🍼 The FDA acknowledged in a report released Tuesday that it was poorly equipped to handle the baby formula crisis. (Axios)
🏛 Juul is suing the FDA over documents supporting e-cigarette ban. (Axios)
👋 Thanks for reading, and extra thanks to senior editor Adriel Bettelheim and senior copy editor Bryan McBournie for all the edits. Please ask your friends and colleagues to sign up.