Axios Vitals
March 26, 2020
Good morning. I hope you're all staying safe and sane.
Today's word count is 1,270, or a 5-minute read.
1 big thing: What health care is getting out of the stimulus package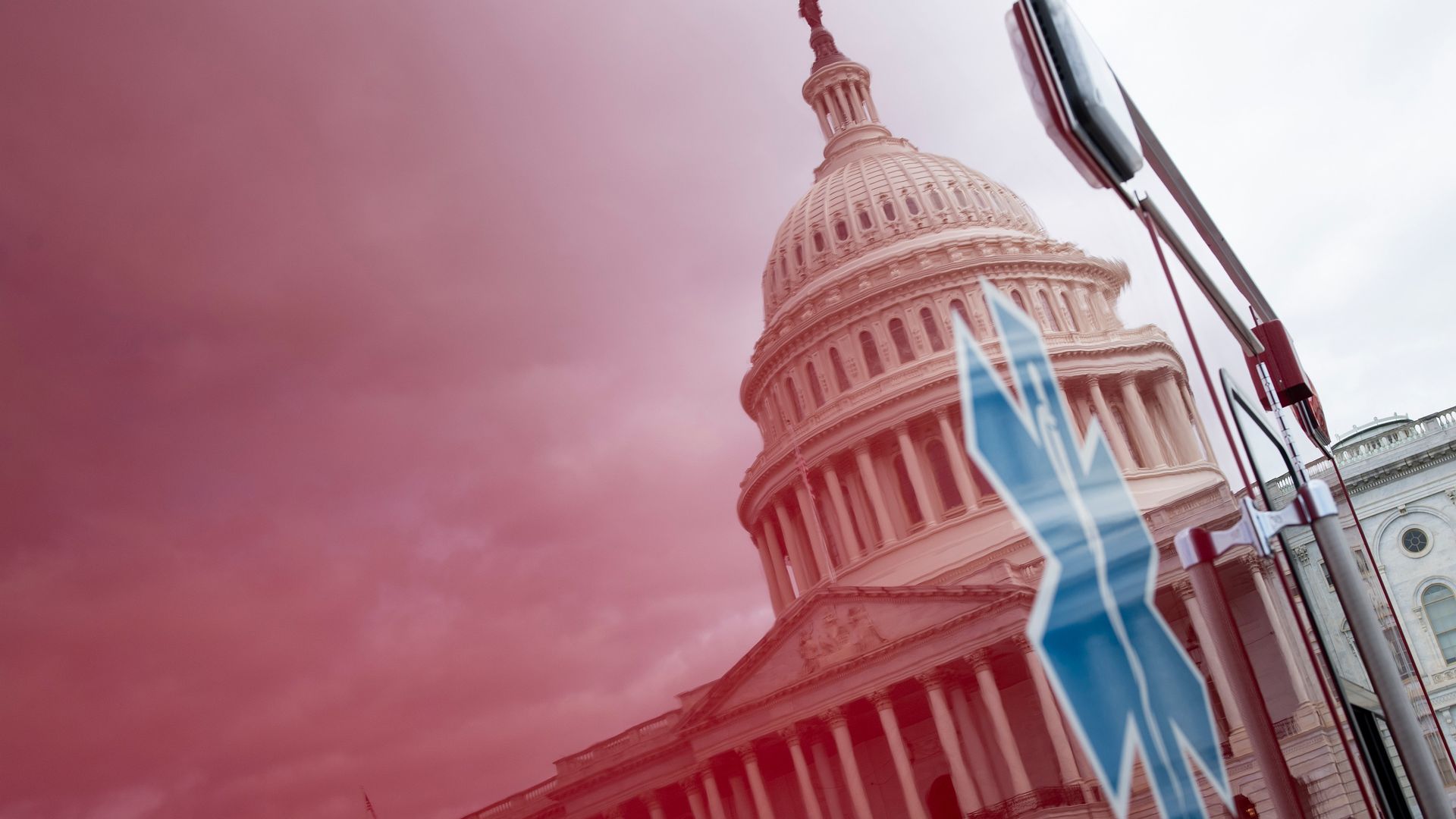 Congress' big stimulus package would provide more than $100 billion and several favorable payment policies to hospitals, doctors and others in the health care system as they grapple with the coronavirus outbreak, Axios' Bob Herman reports.
The big picture: Hospitals, including those that treat a lot of rural and low-income patients, are getting the bailout they asked for — and then some.
The cornerstone provision is a no-strings-attached $100 billion fund for hospitals and other providers so they "continue to receive the support they need for COVID-19 related expenses and lost revenue," according to a summary of the legislation.
It's unclear how that money would be divvied up.
The bill provides many other incentives for the industry.
Hospitals that treat Medicare patients for COVID-19 will get a 20% payment increase for all services provided. That means Medicare's payment for these types of hospital stays could go from $10,000 to $12,000, depending on the severity of the illness.
Employers and health insurers will be required to pay hospitals and labs whatever their charges are for COVID-19 tests if a contract is not in place. By comparison, Medicare pays $51.33 for a commercial coronavirus test.
Medicare's "sequestration," which cuts payments to providers by 2%, will be lifted until the end of this year.
Labs won't face any scheduled Medicare cuts in 2021, and won delays in future payment cuts as well.
What's missing: Patients who are hospitalized with COVID-19 could still be saddled with large, surprise bills for out-of-network care.
There also are no subsidies for COBRA coverage, which employers wanted for people who lost their jobs. However, people who are laid off are able to sign up for a health plan on the Affordable Care Act's marketplaces or could qualify for Medicaid.
2. When $2 trillion isn't enough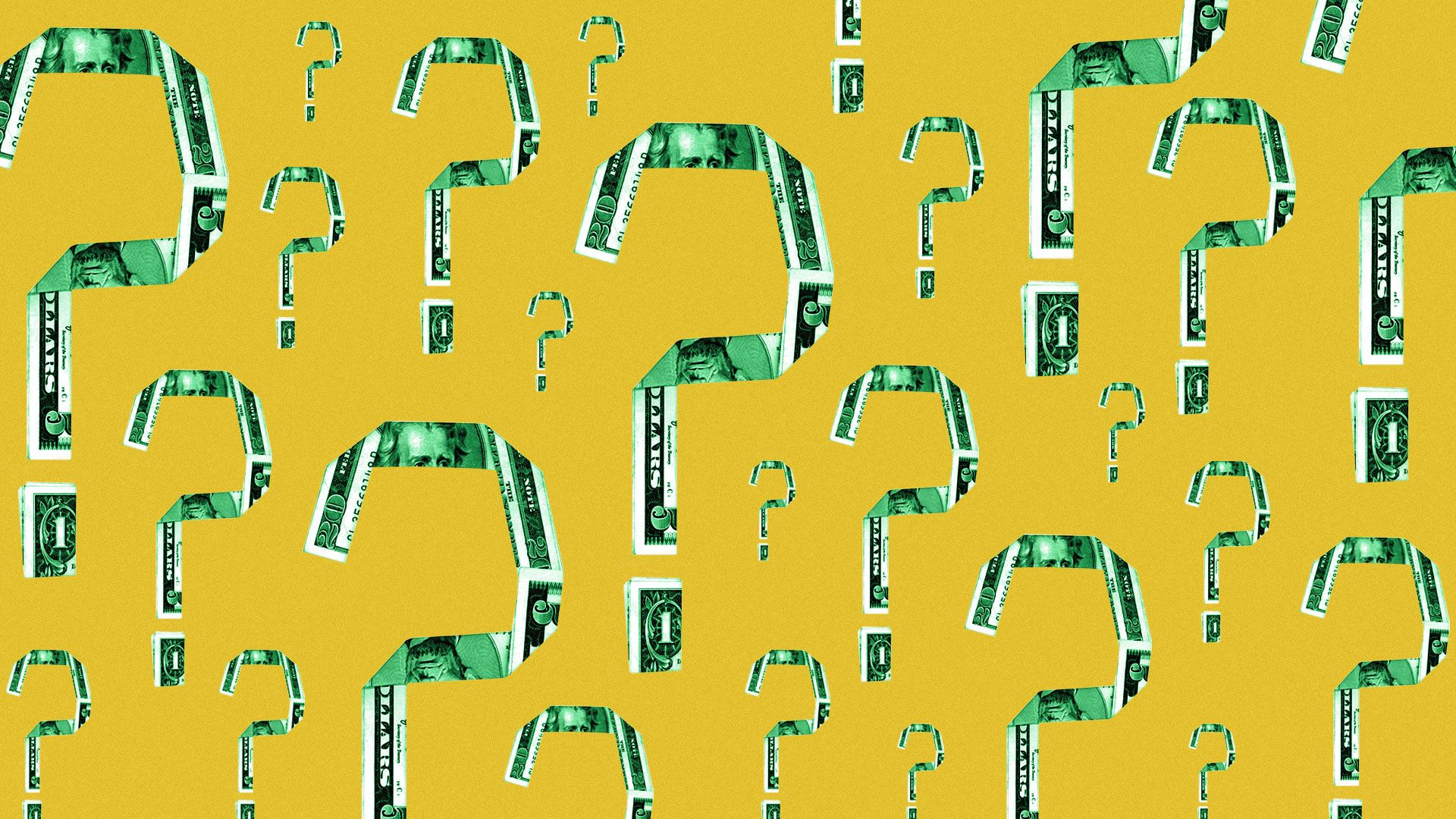 Perhaps the most important thing about the $2 trillion stimulus bill is that it is not a stimulus bill at all, Axios' Dion Rabouin reports.
It is not intended to stimulate growth and spending to offset a potential downturn; it is designed to prevent mass homelessness, starvation and a wave of business closures not seen since the height of the Great Depression.
Why it matters: The bill's price tag is around 10% of U.S. GDP, and Congress is already bickering internally — as well as with various lobbyists and policy advocates — about whether it goes far enough in a plethora of directions. Even if the bill passes, the story won't be over:
We are likely to be in this same situation again, economists say — and soon.
Another stimulus bill will likely be necessary to get the economy running after the coronavirus outbreak has been contained.
More immediately, it's entirely possible that a second massive spending bill will be needed just to stop further bleeding.
What it means: "This should not be thought of as a stimulus bill — this should be thought of as social insurance in a disaster state of the world for the most hard hit," Jonathan Parker, professor of finance at MIT, said during a virtual briefing with reporters Wednesday.
3. The latest in the U.S.
President Trump's daily White House novel coronavirus task force briefings are attracting record viewership, but some critics say TV news networks shouldn't air them because he and administration officials have dispensed misinformation about COVID-19, Axios' Sara Fischer and Ursula Perano write.
Dr. Anthony Fauci, director of the National Institute of Allergy and Infectious Diseases, said on Wednesday that the U.S. and other countries "need to be prepared for another cycle" of novel coronavirus next winter.
The 74th annual Tony Awards, slated to take place June 7 at Radio City Music Hall in New York City, have been postponed until further notice due to the novel coronavirus, the production team said Wednesday.
Pennsylvania's presidential primary is set to be postponed until June 2, AP reports, after the state's lawmakers voted on Wednesday to delay the election due to rising novel coronavirus cases.
New York Gov. Andrew Cuomo shared projections on Wednesday that suggest the state can expect to reach its "apex" for novel coronavirus hospitalizations in 21 days.
Aetna is waiving all copays and other out-of-pocket costs for people who end up hospitalized from the new coronavirus, the first major health insurer to do so since senators called for action last week.
Analysts and oil industry officials are racing to keep up with how much oil consumption is falling as more countries and regions impose restrictions, Axios' Ben Geman reports.
4. The latest worldwide
Countries on lockdown are buying more time to slow the spread of the coronavirus, said Maria Van Kerkhove, head of emerging diseases and zoonosis unit at the World Health Organization, but "that time needs to be used appropriately" — specifically, for broadening testing.
In just 24 hours, 405,000 people volunteered to help the U.K.'s National Health Service cope with the country's fast-growing coronavirus outbreak, Prime Minister Boris Johnson announced Wednesday.
Foreign ministers of the G7 countries failed to agree to a joint statement following a video conference Wednesday in part because the Trump administration insisted the statement refer to COVID-19 as the "Wuhan virus," Der Spiegel first reported and multiple U.S. outlets have confirmed.
Russian President Vladimir Putin announced on Wednesday that a referendum on a series of constitutional amendments — including one that would allow him to remain in power through 2036 — will be postponed due to coronavirus. He did not set a new date.
Prince Charles, 71, has tested positive for the coronavirus and is experiencing "mild symptoms but otherwise remains in good health," a royal spokesperson announced Wednesday.
5. New York City's coronavirus surge
Hospitals in New York City are overwhelmed by a flood of coronavirus patients.
The big picture: "Across the city, which has become the epicenter of the coronavirus outbreak in the United States, hospitals are beginning to confront the kind of harrowing surge in cases that has overwhelmed health care systems in China, Italy and other countries," the New York Times reports.
All of the city's 1,800 ICU beds are expected to be full by Friday, according to a Federal Emergency Management Agency briefing obtained by NYT.
A silver lining: The state's hospitalization estimates decreased this week, with cases doubling every four days instead of every two days.
6. Coronavirus tests can take a week or more
Even if you're able to get tested for the coronavirus, it'll still take about a week to get the results back — which means the U.S. still doesn't have a real-time handle on the number of infected people, Axios' Sam Baker writes.
Why it matters: We need to know where the virus is spreading in order to get a lid on those outbreaks before they become catastrophic.
Testing more people is part of that, and the U.S. is improving on that front. But we're still working with outdated data, giving the virus a pretty big head start before we can even spot new problems.
Quest Diagnostics and LabCorp, the two private companies that have helped the U.S. ramp up its testing, both say they deliver results in an average of four to five days.
We saw this play out with Sen. Rand Paul. It took six days to get the results back from his coronavirus test, and he returned to work in the Senate during the wait.
Paul turned out to be infected, which means he was putting other people at risk by adhering to his normal routine over the course of those six days. The same goes for anyone who doesn't isolate themselves while waiting days for test results.
Delayed results also give us a distorted view of how bad the outbreak is.
7. Potential coronavirus treatment's weird week
Drug company Gilead yesterday asked the Food and Drug Administration to rescind the "orphan drug" designation that had on Monday been granted to remdesivir, a drug being explored as a potential coronavirus treatment.
Between the lines: Orphan drugs typically treat rare diseases and receive special financial benefits — including an extended monopoly period and tax credits — to make up for their limited financial opportunities.
Critics quickly pointed out that coronavirus isn't exactly a rare disease, although at the time the number of patients diagnosed with it in the U.S. is below 200,000, the legal threshold for an orphan drug.
What they're saying: "Gilead is confident that it can maintain an expedited timeline in seeking regulatory review of remdesivir, without the orphan drug designation," the company said yesterday in a statement announcing its request.
Editor's note: The fifth item in yesterday's Vitals was corrected to show that Massachusetts' governor is a Republican (not a Democrat).