Axios Vitals
November 03, 2022
Happy Thursday, Vitals readers. Today's newsletter is 859 words or a 3-minute read.
1 big thing: GOP floats Medicare changes while ducking details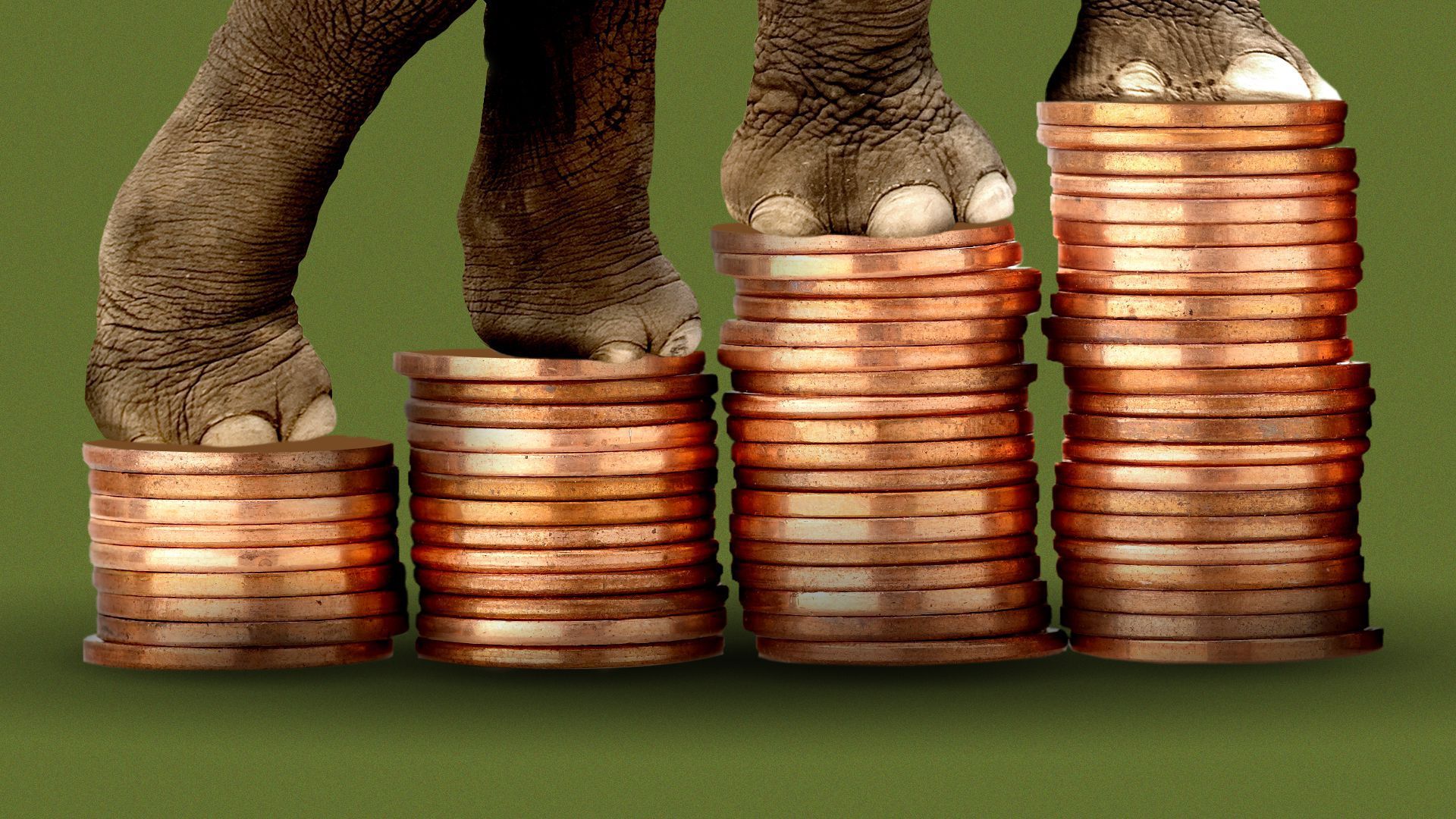 Some House Republicans aren't waiting for the election to think about overhauling Medicare. But it's hard to tell if there are specifics behind the talking point, Axios' Peter Sullivan and Victoria Knight report.
Why it matters: Past GOP attempts to cut Medicare landed with a thud, and Democrats in recent weeks have been hammering on the message that Republicans are intent on gutting the program.
The critical moment could be next year's talks on the debt ceiling, if Republicans flip one or both houses of Congress.
What they're saying: "If we're gonna raise the debt ceiling, we can't just raise it without focusing on some way to address the debt and the deficit," Rep. Bruce Westerman (R-Ark.), a member of the House GOP's health care task force, told Axios, adding Medicare should be made "sustainable over time."
"We're going to have a lot of hearings on this," Rep. Jason Smith (R-Mo.), the current top Republican on the Budget Committee who wants to move up to chairman of Ways and Means, told Axios. "I'm not going to get into the inner details."
Yes, but: Not all Republicans are eager to kick off their time in the majority with another grinding health care fight against a Democratic president. Health policy experts are also skeptical of how realistic Medicare reform may be, recalling failed GOP agendas from the pre-Trump years.
The big picture: While a GOP Medicare push is not certain, Democrats are seizing on the possibility.
"They're coming after your Social Security and Medicare in a big way," President Biden said Tuesday in a speech in Florida, saying Republicans would create "chaos" by risking government default over demands to raise the debt limit next year.
Axios Pro: Health Care Policy will debut in mid-November. Reserve your free trial today.
2. Dems urge action on false Medicare marketing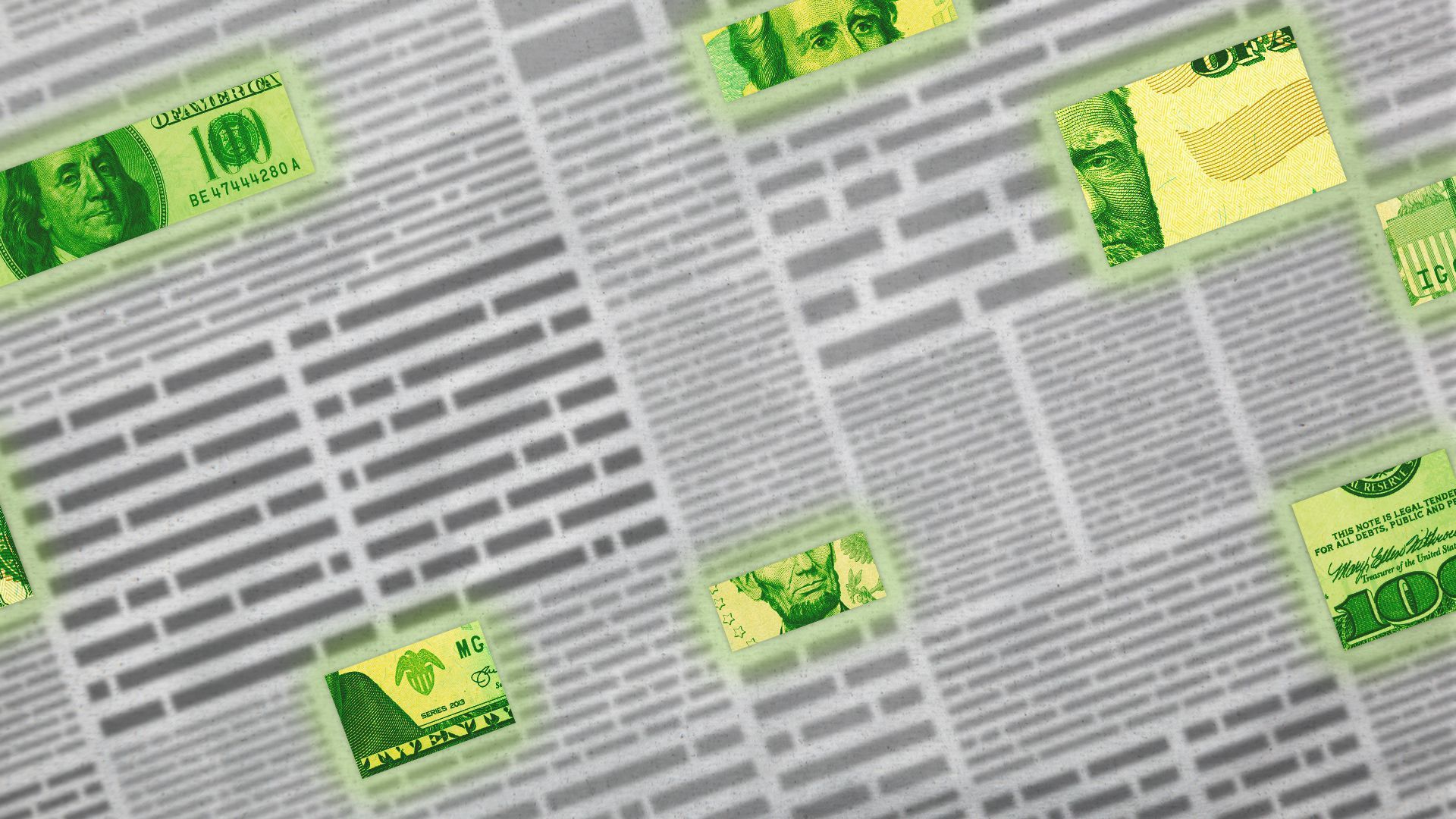 The Biden administration needs to crack down on deceptive Medicare Advantage marketing, Democratic staff for the Senate Finance Committee wrote in a report released Thursday, Axios' Maya Goldman writes.
Why it matters: Medicare Advantage is on track to capture more than half of the Medicare market by next year. As the program grows, misleading marketing practices could undermine enrollees' trust.
What they're saying: The administration should monitor why people leave private Medicare plans and hold bad actors accountable, the report said. Regulators should also require insurance agents and brokers to follow best practices and close loopholes to prevent cold-calling of Medicare enrollees.
CMS should issue warnings to Medicare-eligible people this year about calling Medicare helplines advertised on TV and what to do if they've been enrolled in a plan they don't like.
Be smart: The Biden administration has already begun efforts to rein in bad MA marketing practices. Starting next year, television ads for plans will be subject to a more extensive approval process.
Our thought bubble: Thursday's report suggests more active oversight is coming. But the program has wide support from lawmakers on both sides of the aisle. Read more about what lies ahead in Axios Pro.
3. CVS, Walgreens agree to settle opioid suits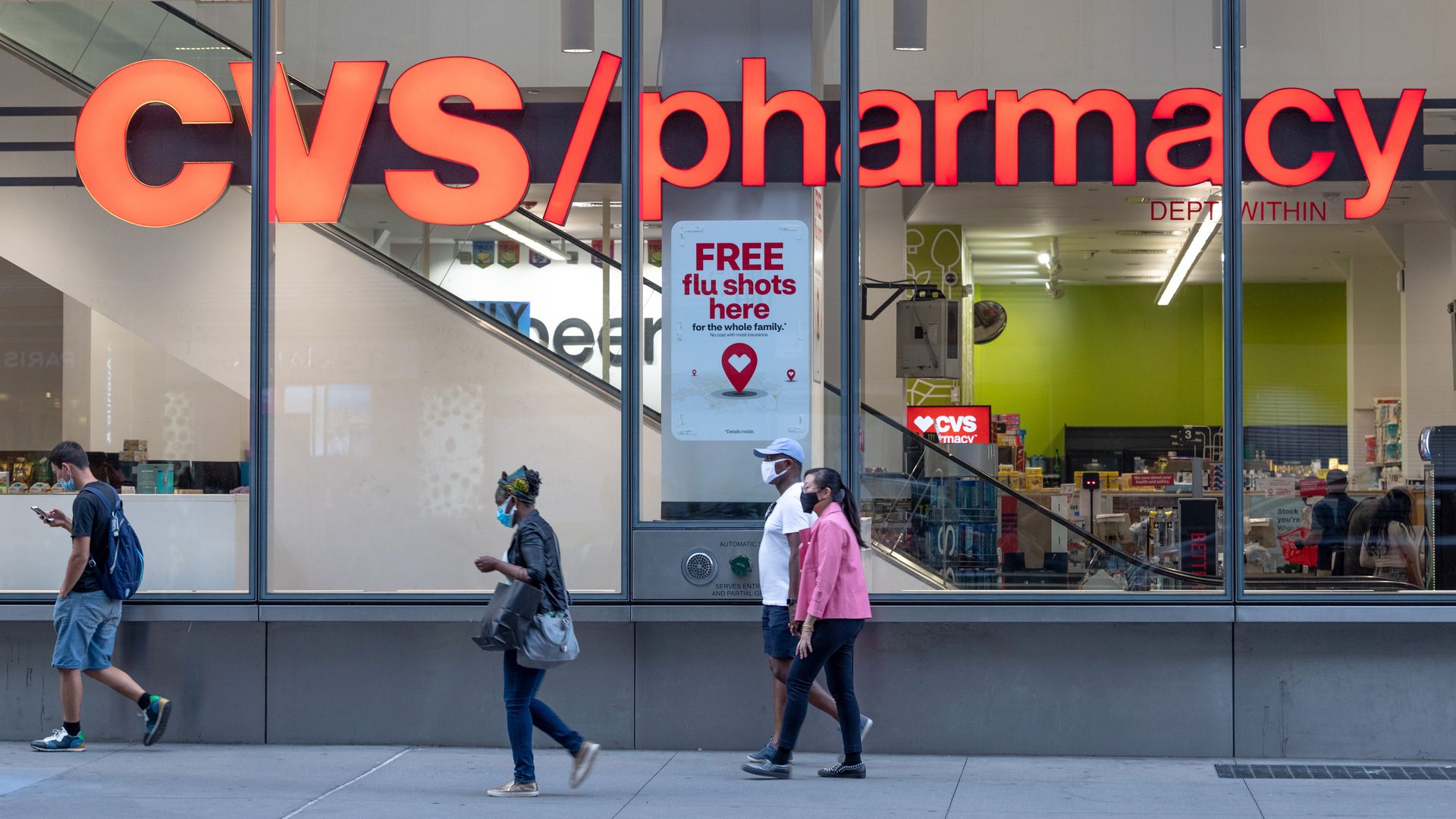 CVS Health and Walgreens announced agreements Wednesday to pay billions to settle lawsuits over how the big pharmacy chains handled prescriptions for addictive opioid painkillers, Axios' Herb Scribner and Noah Bressner write.
Walmart is also in discussions for a deal, AP reported.
Yes, but: As CVS Health officials said in a third-quarter call with analysts on Wednesday, that's contingent on gaining buy-in from states and Native American tribes who've brought the lawsuits.
"All conditions have to be satisfied, and that means the state needs to buy in," CEO Karen Lynch said on the call. "We have experience in Florida, where we have demonstrated our ability to have those conversations, so we'll be monitoring it across the board."
"This clearly provides us more certainty, and it ... puts a decade-long issue behind us," she said.
Between the lines: CVS, announcing Q3 results, also reported it took about a $2 billion hit when insurer Centene shifted pharmacy benefit managers away from CVS' Caremark, as well as from its lowered Medicare Advantage star ratings.
However, it saw its shares rise Wednesday on higher revenues and confidence in its $8 billion Signify Health home health acquisition.
4. Quote du jour: Disaster discrimination
"The fact that these men are living without access to emergency services in really isolated areas should be extremely concerning to everyone."
— Melissa Castillo, a North Carolina farmworker advocate with the nonprofit NC FIELD
Undocumented farmworkers in the U.S. face critical barriers to emergency health care during and after disasters, multiple organizations tell Axios' Ayurella Horn-Muller and Sabrina Moreno.
5. Catch up quick
👀 More than half of monkeypox infections may spread before a person shows any symptoms, such as lesions, a study published in BMJ found. (NBC News)
🔬 The world is experiencing a golden age of biotech discovery, but the fast pace of innovation is getting ahead of clinical evidence, experts say. (STAT)
📱 Health and dieting trends on TikTok may contribute to disordered eating behaviors and body dissatisfaction, according to a study published this week in the journal PLOS One. (Axios)
Thanks for reading, and thanks to senior editor Adriel Bettelheim and senior copy editor Bryan McBournie for the edits. Please ask your friends and colleagues to sign up.