Axios Vitals
February 24, 2022
Good morning, Vitals readers. Today's newsletter is 910 words or a 3-minute read.
1 big thing: Omicron subvariant causes jitters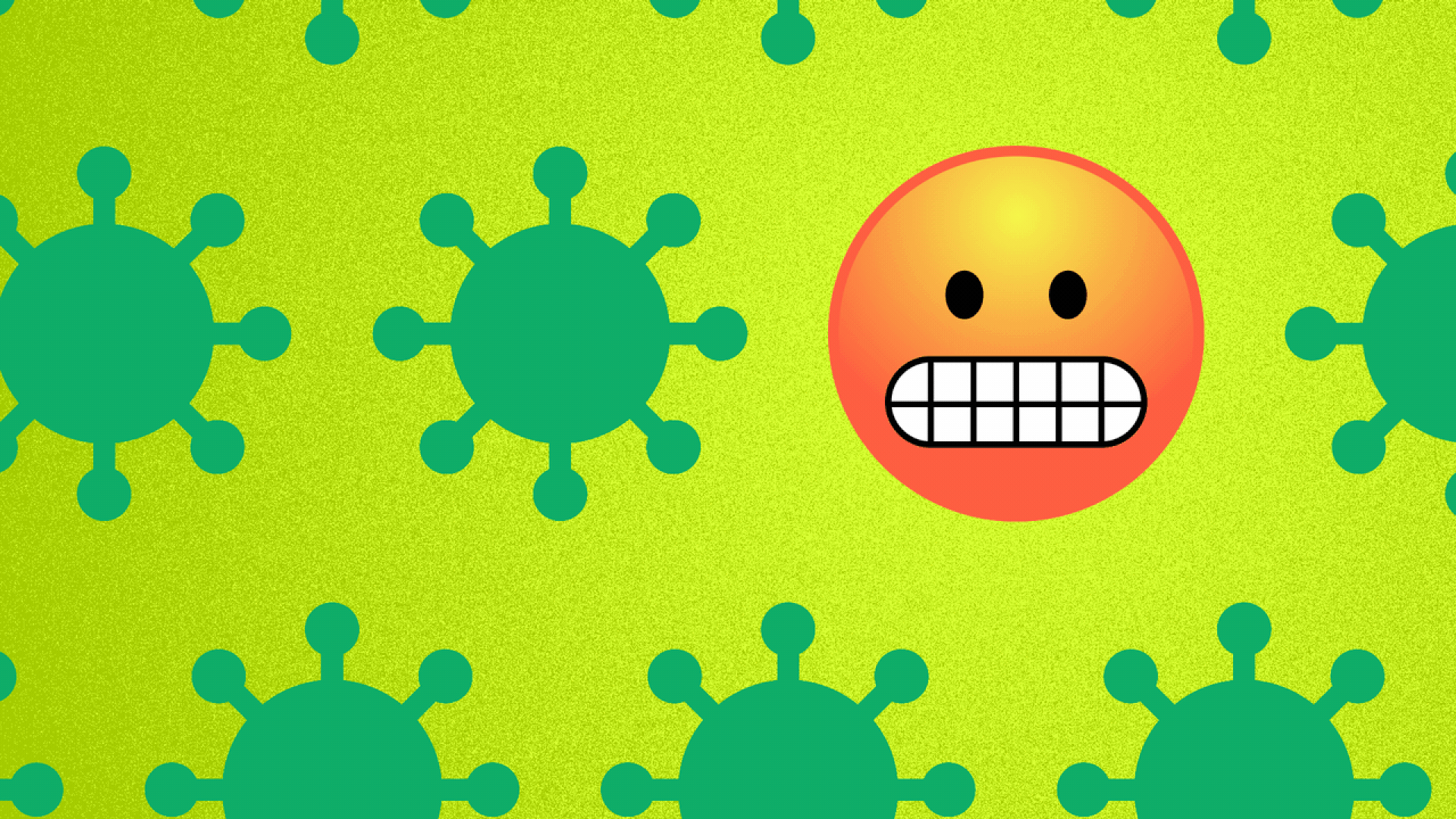 The fear of new COVID variants is adding a sense of trepidation to America's latest great reopening.
Driving the news: While cases and hospitalizations are plummeting worldwide after massive Omicron-fueled surges, the spread of an even more transmissible Omicron subvariant is making some experts nervous as states lift mask mandates and other restrictions.
"The bottom line is we're relatively optimistic that things will continue to improve through the spring and the summer under Omicron," Matt Craven, a partner at McKinsey who specializes in public health and infectious disease, said Wednesday during a U.S. Chamber of Commerce event.
But this new subvariant "serves as that reminder we very well may not be done here and there may be others coming," he said.
State of play: This week, the World Health Organization reiterated the subvariant, dubbed BA.2, is a "variant of concern" while also saying it would continue to be classified as Omicron.
Between the lines: Thus far, it's believed the Omicron subvariant is more transmissible — roughly 30% more than the original strain, WHO reported — but may not cause more severe disease than the original Omicron strain.
A pre-print study from Denmark found the subvariant is capable of reinfecting individuals who'd recently had COVID-19 from the Omicron or Delta strains, though the phenomenon was not common.
Yes, but: Additional pre-print studies from Columbia University and NYU based on laboratory data indicate a COVID treatment, the antibody sotrovimab, could be less effective against the variant.
The big picture: "As of now, I don't think that we need to sound a global alarm. But I do think that we need to pay attention," Dan Barouch, director of the Center for Virology and Vaccine Research at Beth Israel Deaconess Medical Center in Boston told CNN.
2. COVID cases fall throughout the U.S.
With COVID cases dropping — as mentioned above — most states now seeing "moderate" levels of transmission of COVID, Axios' Kavya Beheraj and I report.
By the numbers: Nationwide, the U.S. is now averaging roughly 82,000 new COVID cases per day — a 64% drop over the past two weeks
The nation is averaging 25 new cases per 100,000 per day.
Only six states (excluding Maine due to data anomalies) have 50 or more cases per 100,000, meaning they have "substantial" transmission.
Only one state, Washington, has reached transmission considered "low" at six cases per 100,000 people.
Yes, but: There still are roughly 2,000 deaths from COVID in the U.S. a day, down 24% from two weeks ago.
And several states have case rates that remain stubbornly high.
Idaho and Kentucky saw cases drop 22% and 37% respectively, but still had at least 77 cases per 100,000 people. Alaska's cases dropped 65% over the last two weeks and its case rate was still at 75 cases per 100,000.
3. Doctors win surprise bill decision
A federal judge in Texas last night ruled in favor of the doctors within the Texas Medical Association, saying the Biden administration did not adhere to federal law when it crafted the surprise-billing arbitration process between providers and health insurers, Axios' Bob Herman writes.
Why it matters: The decision temporarily gives wind to the sails of similar lawsuits from hospitals and physicians who want to overturn how they would get paid in these disputes — and which could significantly boost their paydays and raise insurance premiums.
Between the lines: If surprise medical bills go to arbitration, the arbiter must start by using median in-network insurance rates and then can consider other information like physician experience, according to the federal government's interpretation of the law.
However, U.S. District Court Judge Jeremy Kernodle, a Trump appointee, wrote that the law "nowhere states that the [median in-network rate] is the 'primary' or 'most important' factor."
What they're saying: HHS did not immediately say whether it would appeal the decision.
4. The trickle-down of medical glove price hikes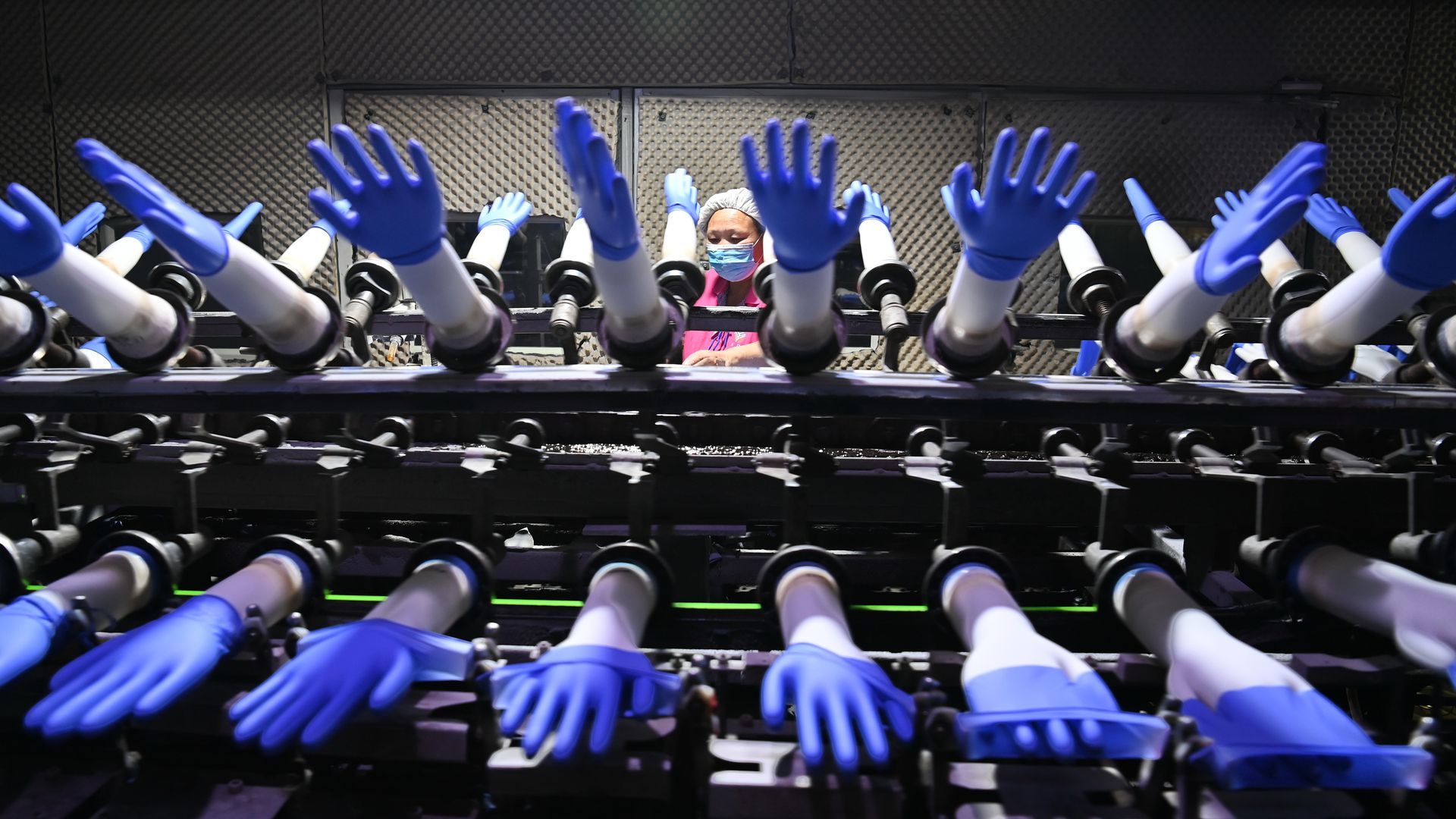 A critical shortage of medical gloves during the pandemic last year led to large price hikes from the makers of those gloves — costs that everyone ultimately will absorb, Bob writes.
Driving the news: Medical equipment supplier Owens & Minor reported $660 million of extra revenue in 2021, and expects an additional $235 million this year, based solely on passing along higher costs of purchasing gloves.
Between the lines: Owens & Minor executives previously said the company would not retain glove price increases, saying it did not want to profiteer.
But CFO Andrew Long told Wall Street yesterday those higher glove costs ended up being "slightly favorable" to the company's profitability last year.
The bottom line: The medical glove industry has reaped a lot of extra money from pandemic-era shortages. This is one example of the inflationary impact COVID could end up having months or years down the road.
5. Data du jour
More than one in 10 kids in the U.S. reported experiencing food insecurity within the last month when surveyed in 2019-2020, data released by the CDC today shows.
The data also found Black children (18.8%) and Hispanic children (15.7%) children were more likely to live in food-insecure households compared with white children (6.5%).
Kids with disabilities were more likely to live in food-insecure households (19.3%) compared with children without disabilities (9.8%).
6. Catch up quick
Senators are pressing TikTok on eating disorder content. (Axios)
A former Googler has raised $22 million for heart care. (Axios)
Influencers across many topics — wellness, politics and religion — were largely responsible for spreading viral anti-vaccination content in the U.S. over the past two years. (Axios)
Editor's note: The fourth story in yesterday's Vitals, including its headline, has been corrected to reflect that Sanofi (not its former name, Sanofi Pasteur) is seeking a CDC recommendation for its high-dose flu vaccine.
Editor's note: The second story has been updated to reflect the specific case rates of COVID and removed references to CDC categorization of their transmission levels. A previous version of this story said the majority of states were seeing "moderate" levels of transmission.