Axios Vitals
May 24, 2023
1 big thing: Americans move on from "defensive" health
Health care companies were less visible and less reputable for most Americans last year compared to earlier in the pandemic, according to new rankings from the annual Axios Harris Poll 100.
Why it matters: The crisis put drugmakers, insurers and other health sector players at the top of most everyone's mind. Now, Americans have shifted their focus to companies that offer more tangible services.
"We've seen significant increases in Americans wanting to own their own health since the pandemic," John Gerzema, CEO of The Harris Poll told Axios.
"They say they're taking better care of themselves," he said. "They've moved from defensive health to proactive health. That's why many of these companies like CVS performed well."
Details: Retail pharmacy giant CVS ranked 19th among the 100 brands survey respondents identified as most visible in the country today, up from 36th place last year.
Competitor Walgreens was also on the list, ranked 39th. Both are part of a race to expand their health care delivery footprints.
"We've seen just a tremendous amount of friction with American patients trying to get in to see their doctors," Gerzema said. "The natural benefactors of that are the retail physicians. It's just far more convenient, it's accessible."
The other side: Companies such as Moderna and Clorox that played huge roles during the pandemic and made the list of the 100 most recognized companies in 2022, didn't make the cut in this years' Axios 100 poll.
Go deeper: Full results and poll methodology
2. Some states encourage hospital consolidation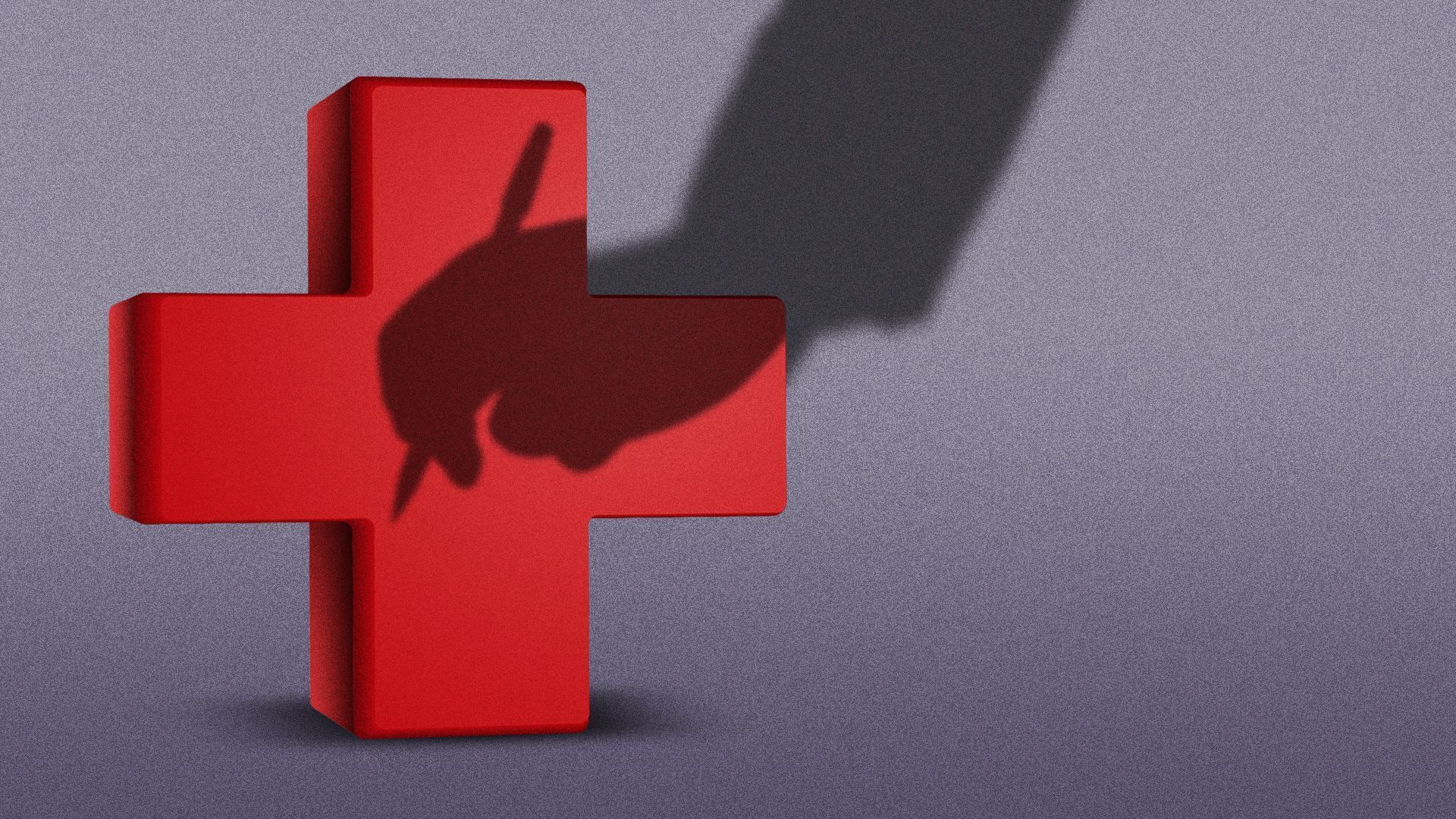 As federal policymakers step up oversight of hospital mergers, more states are taking steps to encourage consolidation in the industry — or to have the final say on whether such moves are anti-competitive, Axios' Arielle Dreher writes.
Why it matters: The policies are a sign of the power some hospital lobbies continue to wield in statehouses, where they've argued mergers are a way to expand the patient base and keep otherwise unprofitable facilities open.
Driving the news: North Carolina lawmakers are considering legislation that will exempt the University of North Carolina's health system from federal and state antitrust law.
A state Senate budget proposal would do the same for the East Carolina University health system.
Earlier this year, Mississippi passed a new law that exempts all hospital acquisitions and mergers from state antitrust law. It also classifies community hospitals as government entities, which makes them immune from antitrust enforcement.
Maine, South Carolina, Tennessee, Texas, Virginia and West Virginia have so-called certificate of public advantage, or COPA, laws that let state officials green-light mergers if they determine likely benefits outweigh disadvantages from reduced competition, per the Federal Trade Commission.
Yes, but: These state laws are in direct conflict with efforts in Congress like the bipartisan Stop Anticompetitive Healthcare Act, which would allow the Federal Trade Commission to intervene in mergers and deals made by nonprofit hospital systems.
State sovereignty is in play in these discussions, especially around the question of whether states have the authority to exempt hospitals from federal antitrust scrutiny.
Maya Goldman contributed to this article.
3. HIV cases decline among young people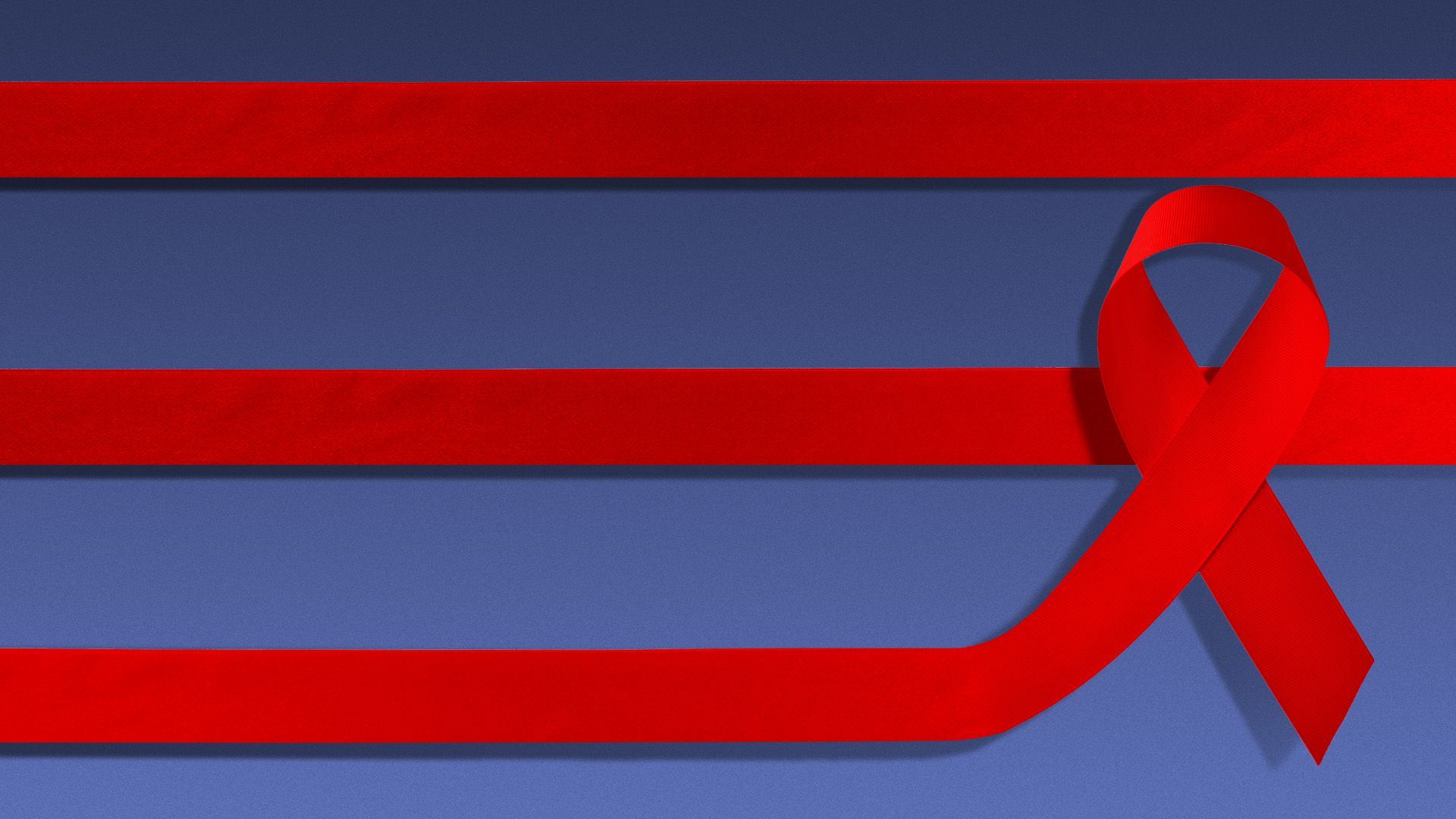 New HIV infections among young people have plummeted in recent years, according to updated CDC data, Axios' Jacob Knutson writes.
Why it matters: A sharp decrease in HIV infections among 13- to 24-year-olds contributed to the substantial drop in new cases for all age groups, due in part to improved HIV testing and treatment and advances in medications that prevent infections, officials said.
By the numbers: Annual HIV infections were 12% lower in 2021 compared to 2017, falling from 36,500 new infections per year to about 32,100, according to the CDC estimates.
Infections among 13- to 24-year-olds fell by 34%, from 9,300 in 2017 to 6,100 in 2021.
Around 30% of the 1.2 million people who could benefit from pre-exposure prophylaxis (PrEP) used to prevent HIV infections, were prescribed it in 2021, a major increase compared to the around 13% prescription rate in 2017.
Yes, but: The decline in infections among young gay and bisexual males was not even across racial and ethnic groups, "reflecting broader disparities that hinder HIV prevention," the CDC said.
Infection declines were lower among Black and Hispanic gay and bisexual males than young white gay and bisexual males, and relatively few Black and Hispanic people that could benefit from PrEP were prescribed it in 2021, according to the CDC.
4. 🎥 First look: The hidden Lyme disease fight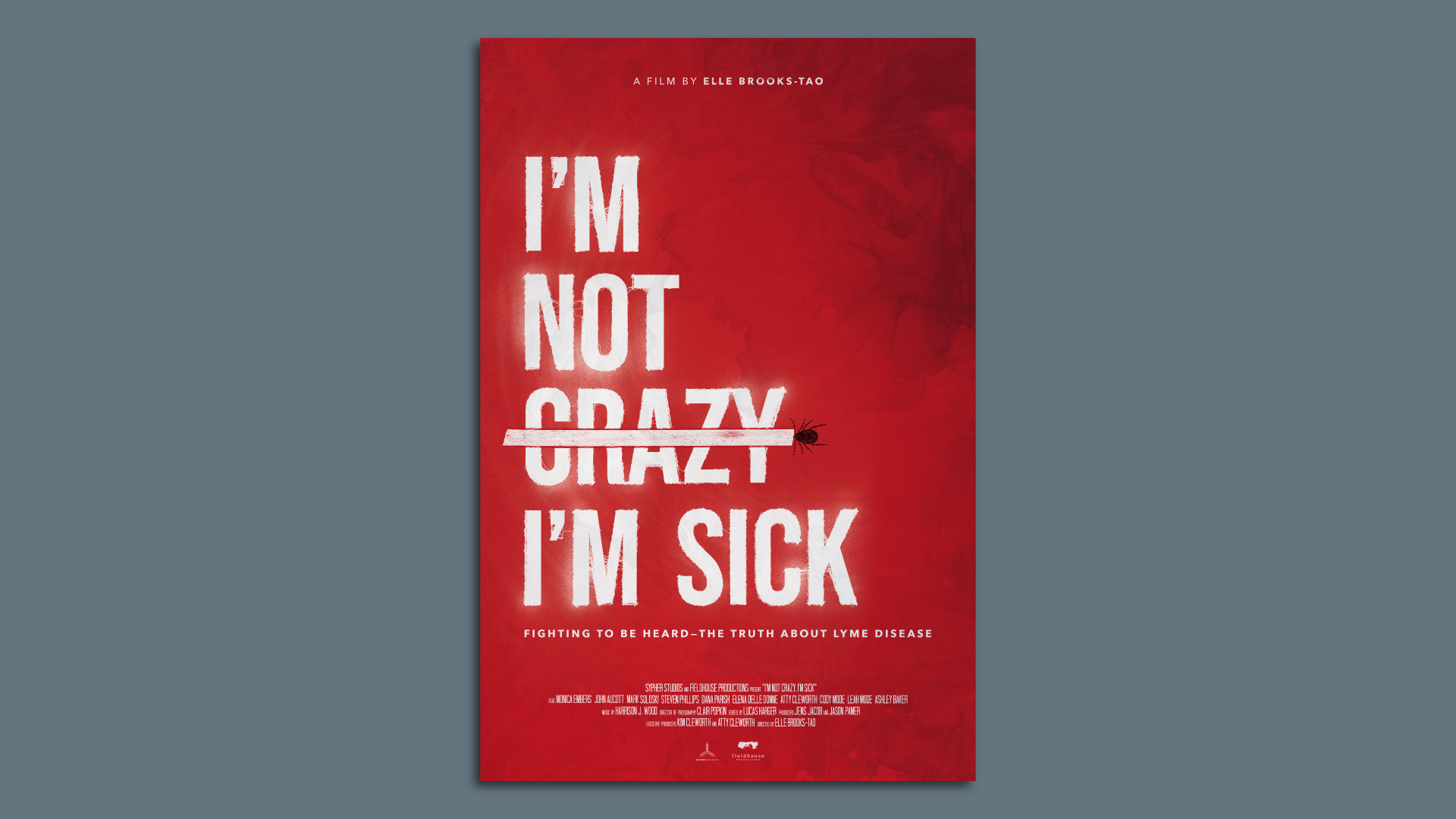 A new documentary about the hidden perils of Lyme disease will premiere on Apple TV, Google Play, and Amazon on May 30.
Shot by Clair Popkin, an Emmy Award-winning cinematographer, "I'm Not Crazy, I'm Sick" will feature the stories of former WNBA MVP Elena Delle Donne and other Lyme disease patients.
Between the lines: Lyme disease is one of the fastest-growing infectious diseases in the U.S. and there's currently no vaccine on the market for it.
The documentary examines why the health care system fails to diagnose and effectively treat patients for years, producers say.
"It took five years to get to the bottom of what was going on," one patient in the trailer for the movie says. "I thought I was so crazy at that time of my life," says another.
5. Catch up quick
🏛 Mayo Clinic wins battle over nurse staffing legislation. (Modern Healthcare)
💰 New Orleans aims to wipe out millions in medical debt. (Axios)
💊 Medicaid plans to audit the prices of costliest drugs. (Associated Press)
✅ Minnesota passes public option plan. (Axios)
👉 South Carolina abortion ban set to test state Supreme Court ruling. (Axios)
Thanks for reading Axios Vitals, and to senior editor Adriel Bettelheim and senior copy editor Bryan McBournie. Please ask your friends and colleagues to sign up.