Axios Vitals
August 22, 2022
Good morning, Vitals readers. Today's newsletter is 1,019 words or a 4-minute read.
1 big thing: Surprise billing rule gets new rules for working out disputes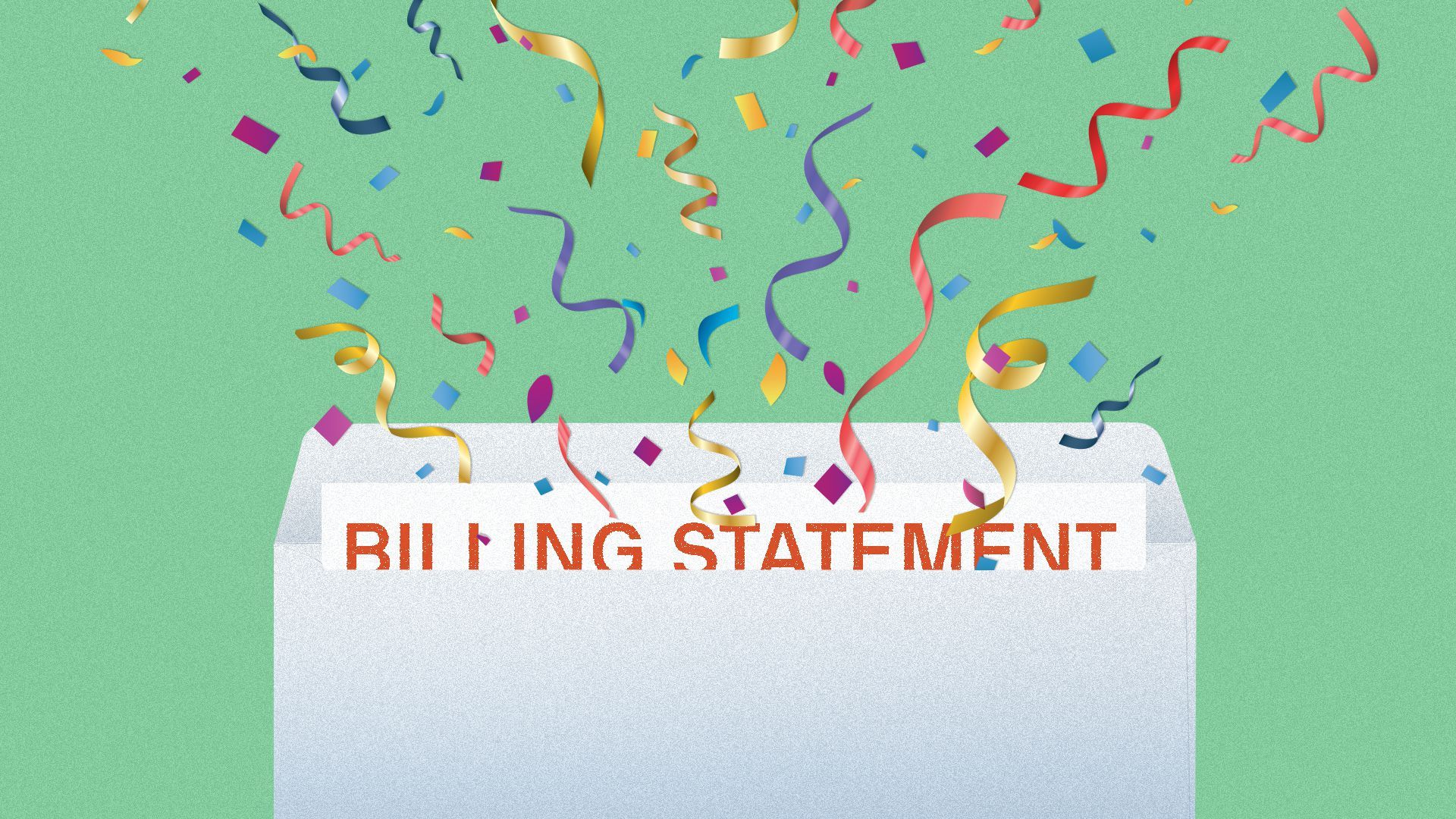 A year and a half after Congress protected patients from surprise medical bills, the Biden administration has finalized the process for deciding who'll actually pick up the tab, Axios' Adriel Bettelheim and I write.
Why it matters: Billions of dollars are at stake — either for providers or for insurers and employers.
The big picture: It's the latest chapter in efforts to protect patients from facing unexpected charges from doctors who are not in their insurance networks.
Except the final rules issued late Friday issued could trigger new skirmishes over how to resolve billing differences while holding the patient harmless.
Details: The rules from the Labor Department, HHS and the IRS define the factors arbitrators have to weigh in settling disputes over out-of-network care.
For some context, the administration had already made one attempt at working out the process.
But providers successfully challenged it in court saying it unfairly favored insurers by telling arbiters to select the rate closest to the health plans' median in-network rates for the same or similar services in the geographic region — and preventing meaningful negotiation.
In a move that tips the scales toward making the rule more provider-friendly, HHS said arbiters no longer have to start with that median in-network rate and must consider "all additional permissible information submitted by each party to determine which offer best reflects the appropriate out-of-network rate."
Keep in mind: Many doctors involved in the surprise billing fight are employed by private equity-backed companies. Studies have shown that the doctors that tend to send the most surprise bills tend to get paid more than other specialties.
What we're watching: How arbitrators apply the new rules and weigh the evidence each side submits — and whether the process establishes a measure of predictability in health costs.
2. Another impact of ending the COVID emergency
About 17.4% of Medicaid and Children's Health Insurance Program (CHIP) enrollees — about 15 million people — would lose coverage with the expiration of the COVID-19 public health emergency, according to a federal report.
Why it matters: One of the consequences of unwinding the emergency declaration would be the end of temporary reforms that increased federal spending if states offered continuous coverage to enrollees, reducing the programs' usual churn.
By the numbers: The report from the HHS' Office Assistant Secretary for Planning and Evaluation estimates about 9.5% of Medicaid enrollees — or 8.2 million people — will lose eligibility as states determine who's still eligible for coverage.
7.9% of Medicaid enrollees — or about 6.8 million people — will lose coverage despite still being eligible due to administrative churn, based on historical patterns.
A disproportionate amount of those affected are young people, the report says, projecting 5.3 million children and 4.7 million adults ages 18–34 would lose Medicaid/CHIP coverage.
The redetermination of eligibility would also impact a disproportionate number of people of color, they said. Nearly a third of those predicted to lose coverage are Latino and 15% are Black.
What they're saying: "Facilitating enrollment in alternative health insurance coverage among those determined ineligible for Medicaid through coordination with state and federal [Affordable Care Act] marketplaces and enhanced outreach and education efforts will help minimize potentially harmful gaps," the report states.
3. Birx weighs in on CDC reform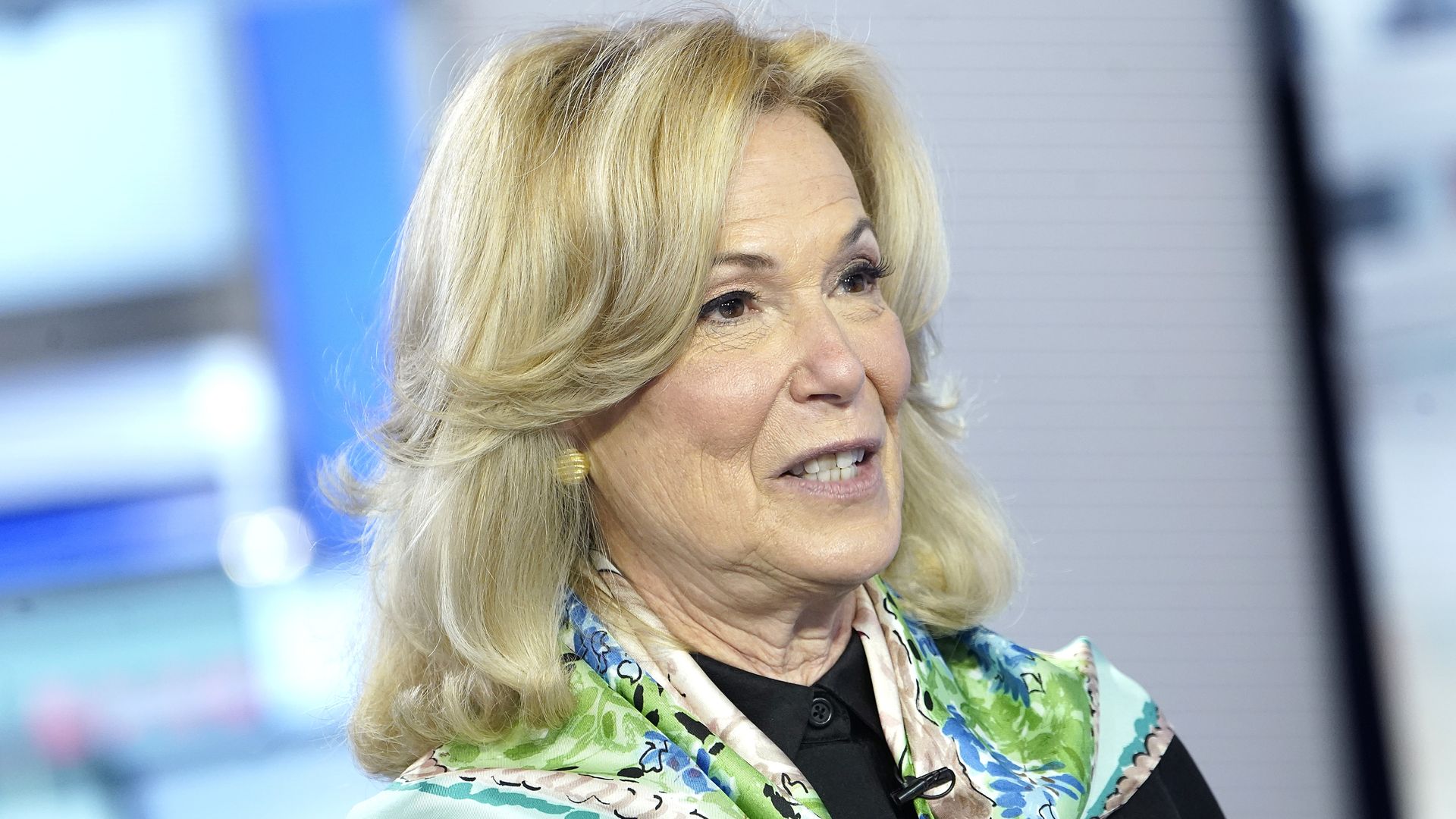 The CDC needs to start opening itself up to working with the private sector and more transparently communicating how it makes recommendations, former President Trump's coronavirus response coordinator said on CBS News' "Face the Nation" on Sunday.
Her comments came in the aftermath of CDC director Rochelle Walensky's plans to reform the agency.
What she's saying: "In March of 2020, all of our data that I used to used to warn Americans of who was at risk for severe disease, hospitalization and death came from our European colleagues. That, in itself, should be an indictment of our system."
Zoom in: She pointed to the CDC's poor systems used for data sharing.
"Reporting was coming in extraordinarily slow from hospitals through a system that CDC created. I know this created controversy but for three months I asked the CDC to fix its system and develop a partnership with clinics and hospitals and laboratories and they wouldn't," Birx said.
"Sometimes we hold ourselves back. The private sector is willing to help us," Birx said.
Birx also critiqued the CDC guidance — and the lack of transparency about supporting data — on how long people should isolate after testing positive for COVID.
"They have to change how they collect data, how they present data and how they communicate to the American people," she said.
4. FDA authorizes Novavax vaccine for ages 12 to 17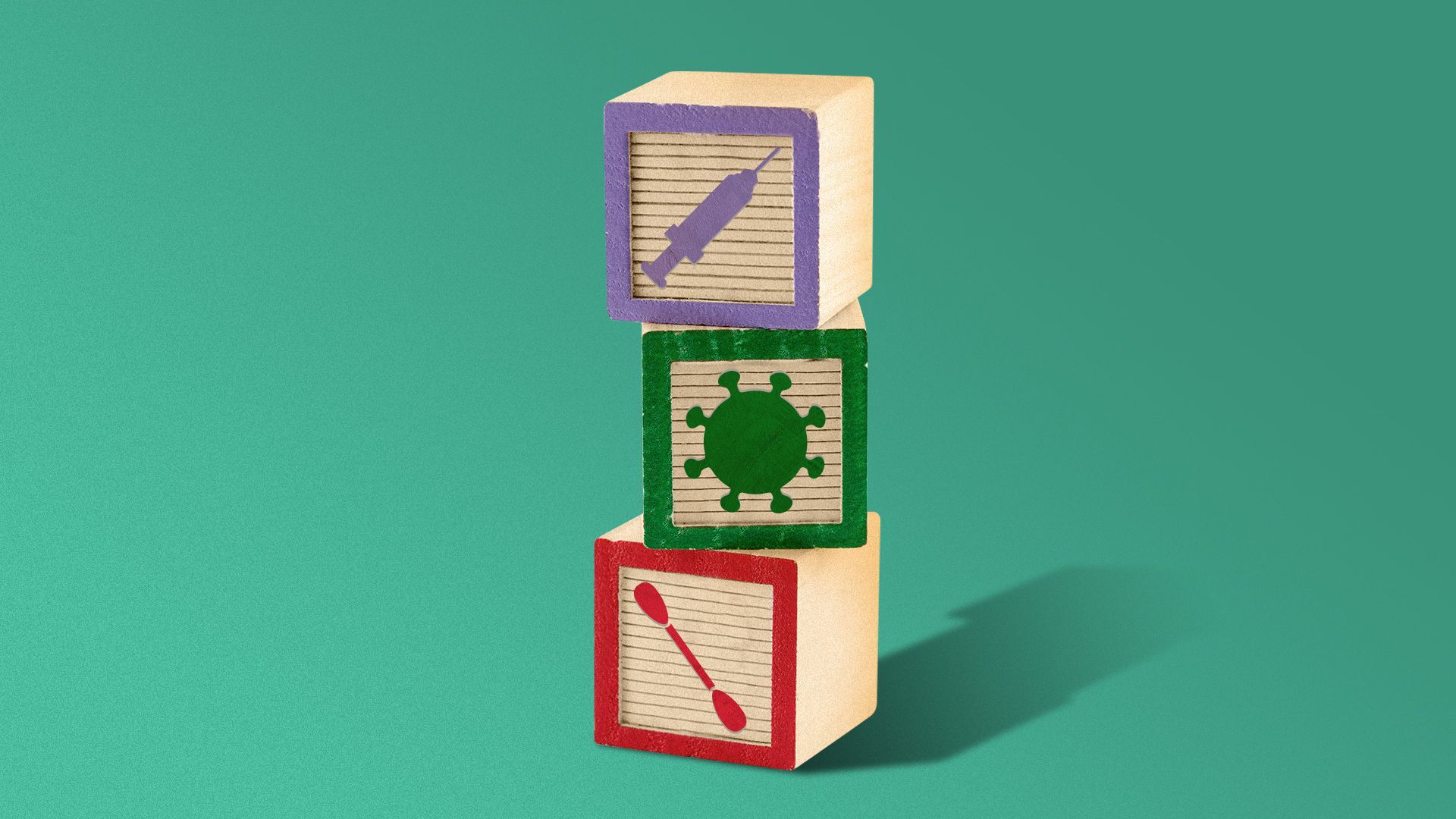 The FDA has authorized Novavax's COVID-19 vaccine for emergency use for adolescents between the ages of 12 and 17, Axios' Fadel Allassan writes.
Why it matters: The news could provide an option for unvaccinated people who prefer a shot that is not based on the mRNA technology used by Pfizer and Moderna.
What they're saying: The development "will hopefully help increase vaccination rates, particularly as we prepare for ongoing surges of COVID-19 with the start of fall and the back-to-school season," said Novavax CEO Stanley Erck in a statement.
"We hope that our vaccine, developed using an innovative approach to recombinant protein vaccine technology, may have a special role in adolescent vaccination based on parents' and caregivers' familiarity with protein-based vaccines used in other disease areas."
Catch up quick: Novavax won $1.6 billion in federal backing in 2020 as part of Operation Warp Speed but was slow getting to a market dominated by Moderna and Pfizer-BioNTech vaccines.
5. While you were weekending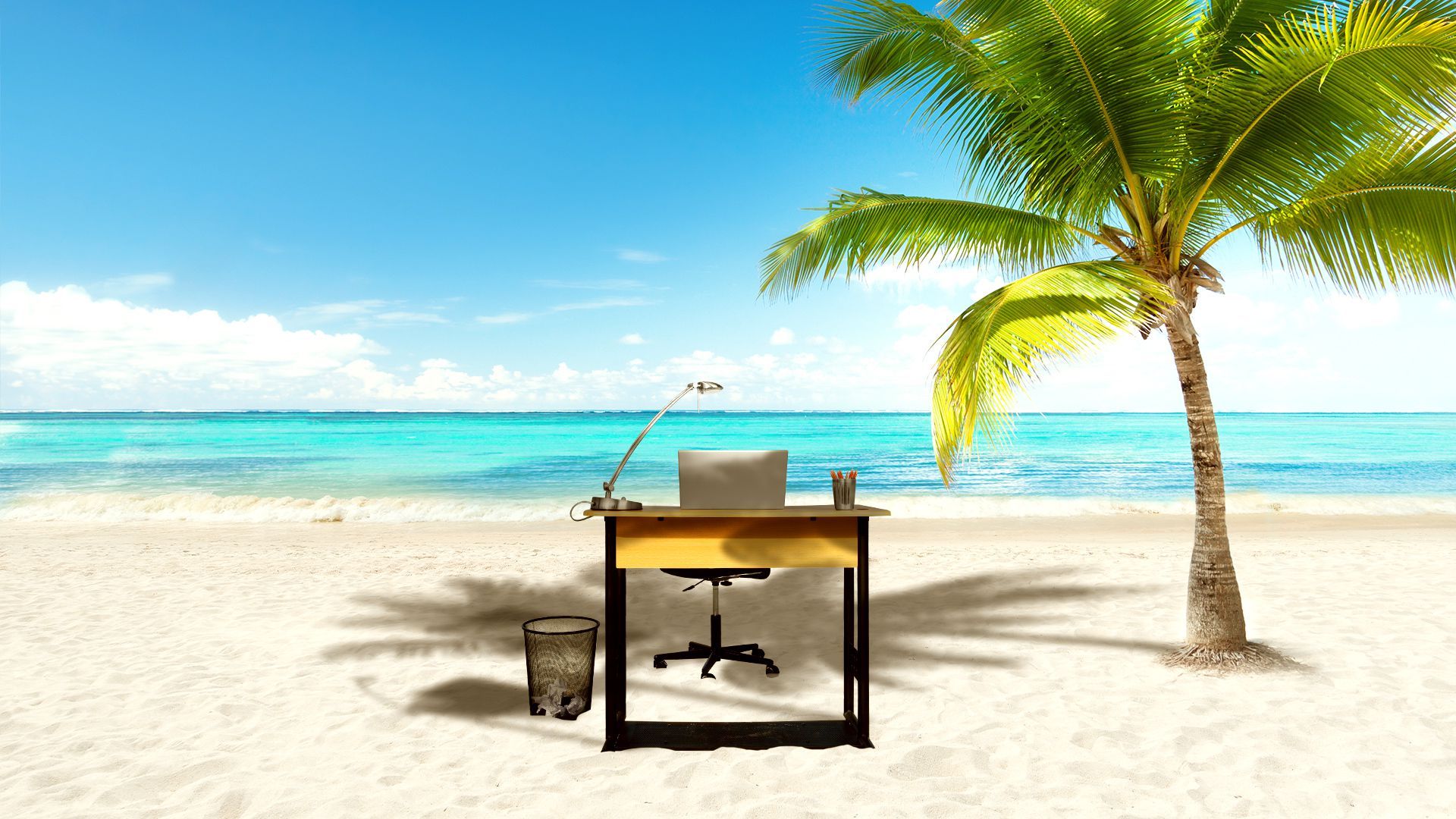 💉 The European Medicines Agency said EU countries may temporarily use smaller doses of the monkeypox vaccine in order to boost supply. (Axios)
👨‍🔬 Researchers are uncovering drivers of long COVID cases — such as low cortisol levels in the blood — which is getting us closer to better being able to fight it, writes Eric Topol, executive vice president of Scripps Research. (Los Angeles Times)
👉 Hundreds of kids see their parents shot to death every year. It leaves anger, guilt and dread that changes their lives. (Washington Post)