Axios Vitals
July 05, 2023
📆 We're already halfway through the week and five days into the second half of the year, Vitals readers. How'd that happen?
Today's newsletter is 991 words or a 3½-minute read.
1 big thing: Staffing standard could boost unionization efforts in nursing homes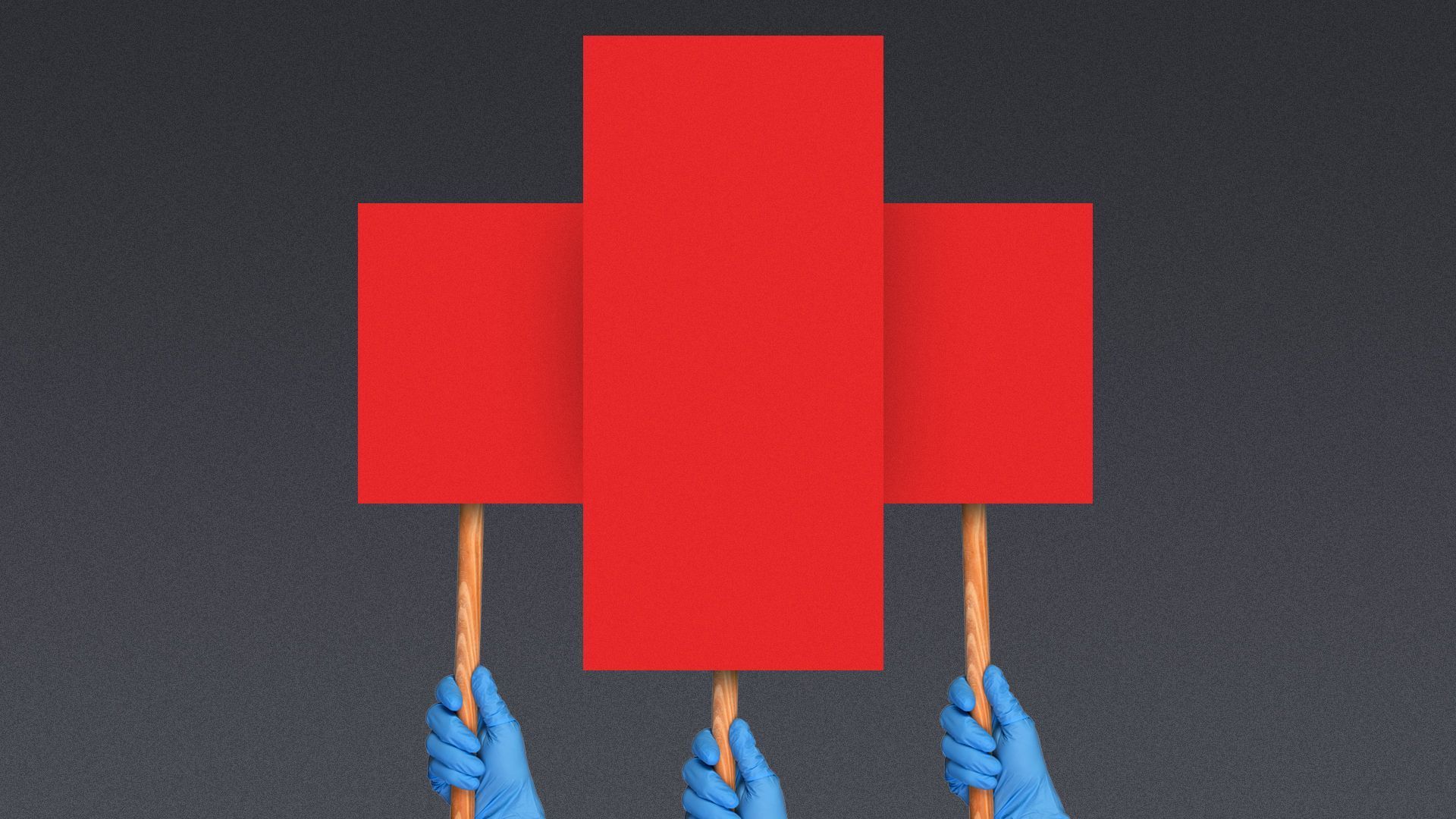 A looming national staffing mandate for nursing homes could open the door for more labor organizing in a sector where a low proportion of workers are covered by union contracts, Axios' Arielle Dreher writes.
Why it matters: Higher pay, better benefits and baseline staff-to-patient ratios could lure more people to a workforce that was hollowed out during the pandemic, organizers say.
Having the federal government set a standard for how many long-term care workers care for residents could also remove a bone of contention in negotiations and even kick start some collective bargaining efforts.
Yes, but: There are major questions about whether many industry operators can comply with those kinds of quotas, and whether understaffed facilities will need waivers.
Driving the news: The Centers for Medicare and Medicaid Services is expected to release a national staffing standard proposal in the coming weeks.
The Biden administration has said "good-paying, union jobs" in the nursing home industry will improve conditions for both patients and workers and is committing $80 million in grants to address bottlenecks in training the nursing workforce.
By the numbers: As of 2021, labor unions represented workers in approximately 16% of U.S. nursing homes, said Adam Dean, a labor politics expert at George Washington University.
Unions already representing staff believe that staffing standards will help bring long-term care workers back to the industry.
"There's not a workforce shortage," Matthew Yarnell, president of SEIU Healthcare in Pennsylvania, told reporters last week, saying staffing would rebound if union talks improve workplace conditions.
The other side: The industry maintains it will be unable to meet a national staffing standard and that some facilities will close because of the current labor shortage and lack of government funding.
What we're watching: Whether the forthcoming federal standards will include carve-outs for facilities in areas with shortages of workers — and how generous any waivers will be.
2. Medicaid proposal rankles home health companies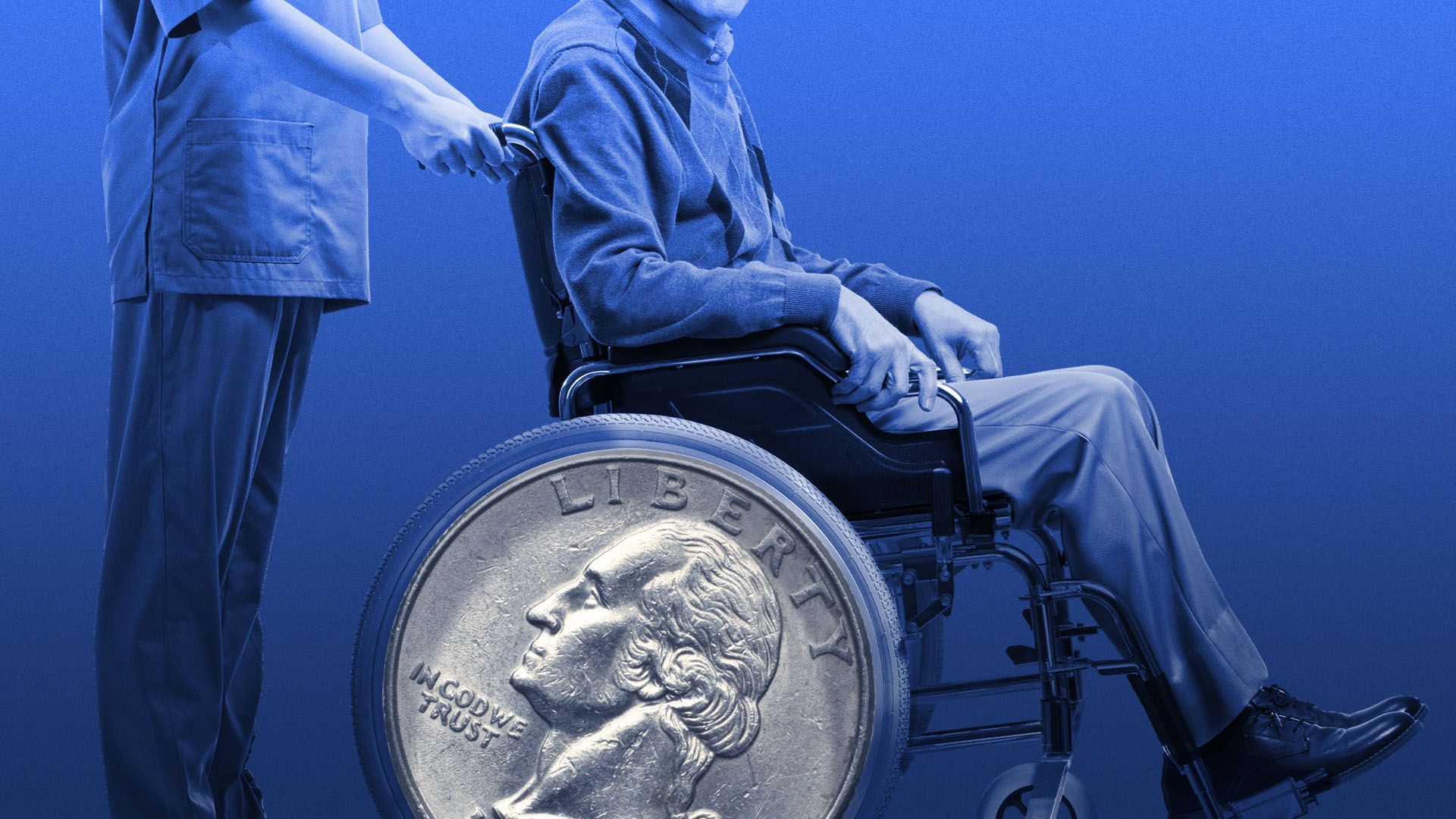 Home health agencies say they could be driven out of business by a Biden administration proposal that would require them to spend the majority of their Medicaid dollars on higher pay for direct care workers, Axios' Maya Goldman writes.
The proposal aims to improve stability in the home- and community-based care workforce, which is shrinking as the demand for services increases.
Catch up quick: Back in April, the Centers for Medicare and Medicaid Services proposed requiring at least 80% of Medicaid payments for personal care, homemaker and home health aide services to go toward paying aides, rather than company overhead or profits.
Where it stands: Home health agencies said passing 80% of Medicaid rates onto their employees would be untenable and urged CMS not to finalize the policy. Medicaid is the primary payer for long-term care services
The intrigue: Data shows home care companies have at least some reason to worry. Shares for Addus HomeCare, which operates in more than 20 states, dropped 28% just after CMS proposed the requirement, according to Yahoo Finance.
However, the company's stocks rebounded within a couple of days.
Reality check: Private equity investment continues to grow in home care — and that involvement can exacerbate worker pay issues in the industry, the Private Equity Stakeholder Project noted last year.
3. "Dementia villages" could be future care model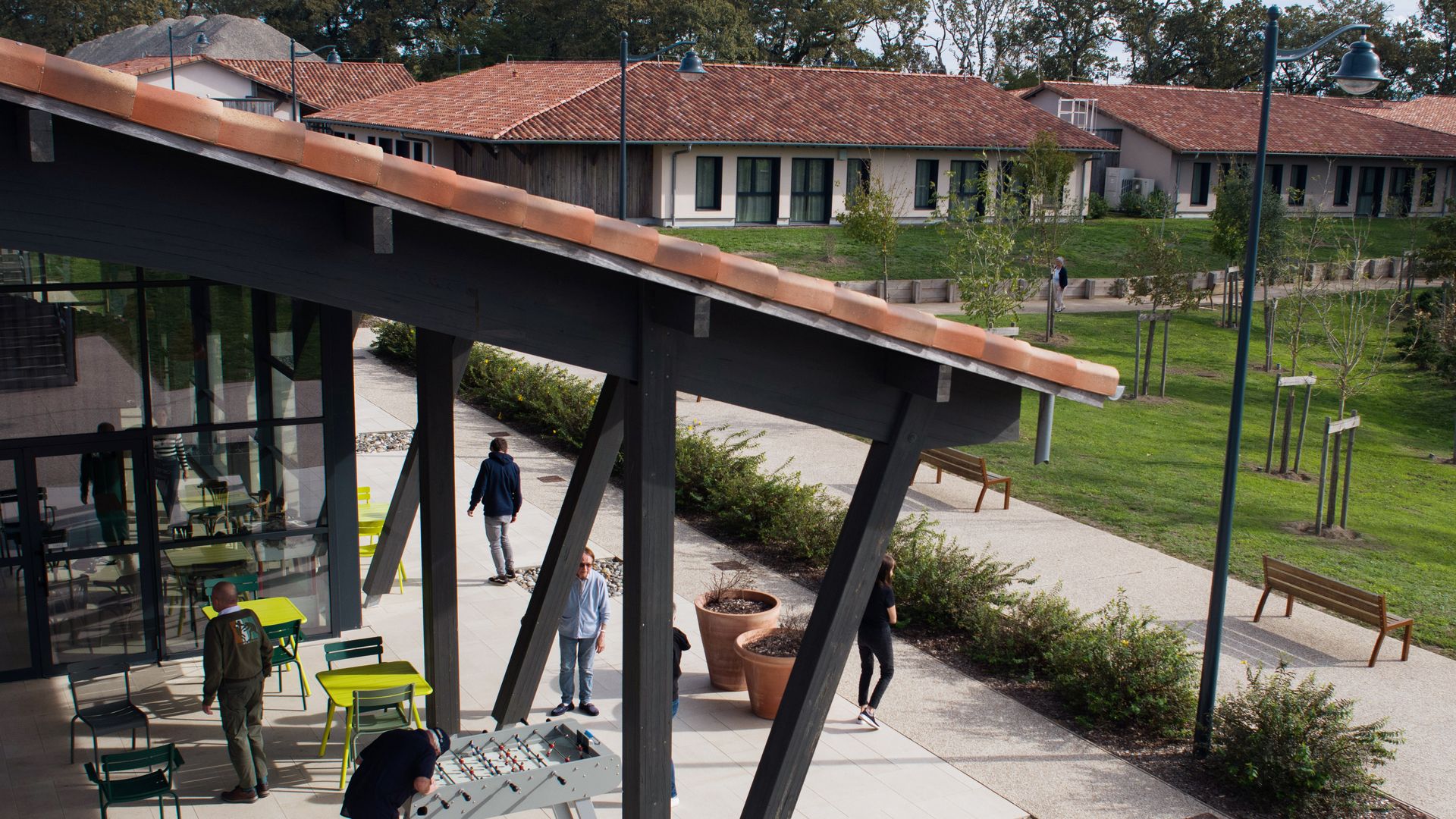 Amid the turmoil in the nursing home and home care sectors, a new model of care that allows seniors with dementia to live more active lives has been on the rise around the globe, the New York Times reports.
With restaurants, grocery stores, town squares and homes, the villages located in the Netherlands, France, Australia and the U.S. give residents with conditions like Alzheimer's a feeling of autonomy and normalcy within a closed environment filled with trained providers and caregivers.
"You don't want to be locked in for the rest of your life, you don't want to live the rhythm of the organization," Jannette Spiering, a founder of the Hogeweyk community in the Netherlands told the Times.
"You want to make your own choices. You still want to go on living, but you need support."
Yes, but: The efforts could be too costly for widespread adoption, especially in low- and middle-income nations. It could also be pricey in the U.S., where the costs of care fall on individuals, experts say.
4. Data du jour: Maternal deaths by state
Maternal mortality rates more than doubled in the U.S. between 1999 and 2019 with states in the Midwest and Great Plains accounting for significant increases, according to a JAMA study that provides the first state-level breakdowns by ethnic group.
Driving the news: American Indians and Alaska Natives had the biggest increases, particularly in states in the middle of the country where such inequities "had not been previously highlighted," researchers wrote.
"Often, states in the South are called out as having the worst maternal mortality rates in the nation, whereas California and Massachusetts have the best. But that doesn't tell the whole story," said Allison Bryant, co-first study author.
Overall, there were an estimated 1,210 maternal deaths in 2019, compared to 505 in 1999.
Maternal mortality is defined as a death that takes place during birth or up to a year later. The study looked at pregnant individuals aged 10 to 54.
Common causes of maternal death include mental health conditions (including death by suicide and overdose related to substance use disorder), hemorrhages, blood clots, high blood pressure and cardiac and coronary conditions.
5. ⚡️ Lightning round: New state health laws
🏥 Florida hospitals that accept Medicaid are now required to ask patients about their immigration status — although patients can decline to answer. (Tampa Bay Times)
👩‍⚕️ Minnesota now requires all hospitals to have incident response plans to address violence against health care workers. The state also created a health professional education loan forgiveness program. (KNSI Radio)
💰 Maryland hospitals will have to reimburse patients who were eligible for free care — or face a fine. (WUSA9)
📲 Michigan became a hands-free state when it comes to driving. Drivers caught using their cell phones can get a fine as well as community service for their first violation. (WDIV)
Thanks for reading Axios Vitals, and to senior editor Adriel Bettelheim and senior copy editor Bryan McBournie. Please ask your friends and colleagues to sign up.