Axios Vitals
January 31, 2023
Good morning, Vitals readers. Today's newsletter is 1,090 words or a 4-minute read.
1 big thing: Biden prepares to end COVID emergency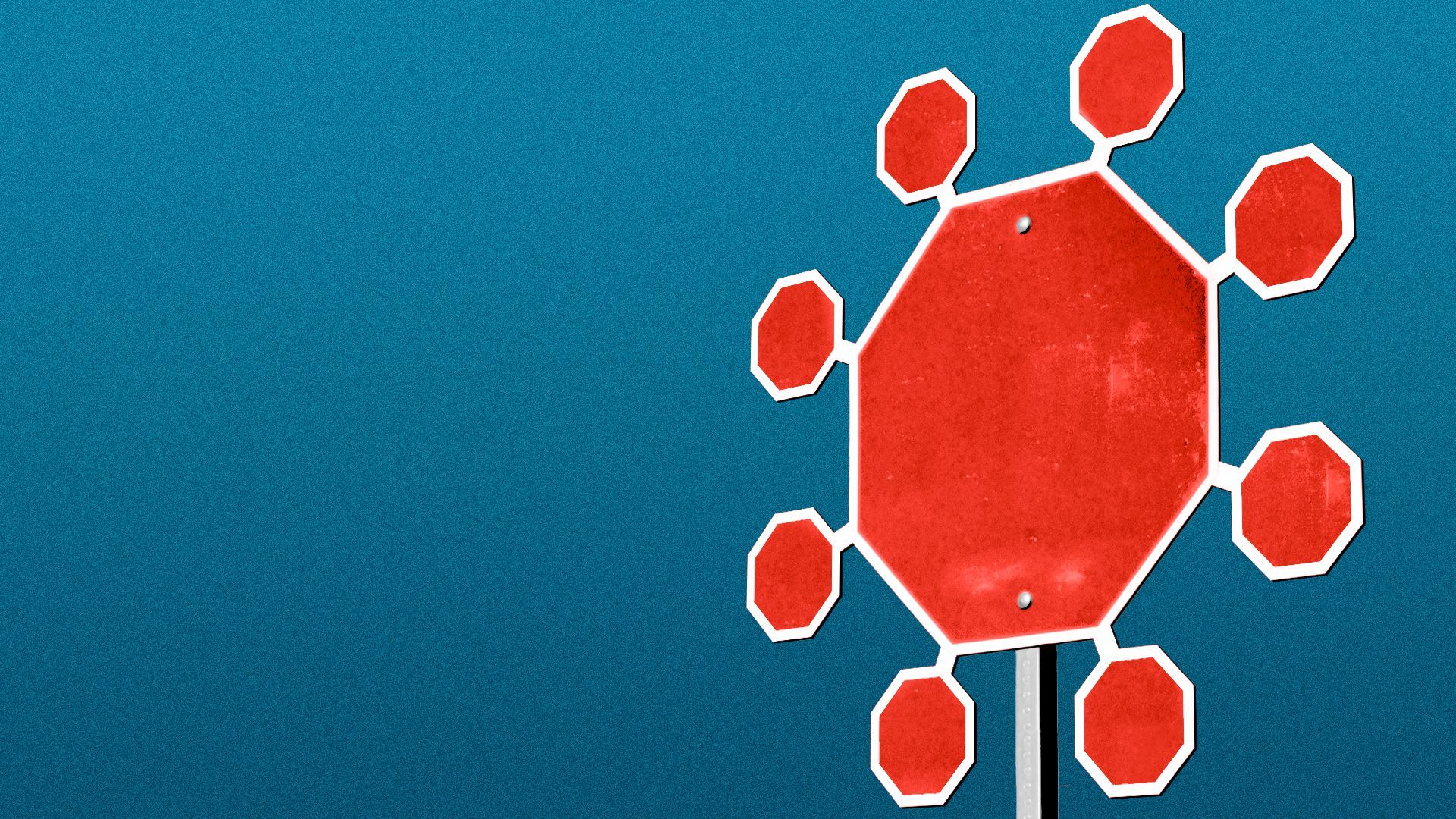 After more than three years, the Biden administration is planning to finally end the COVID-era health emergencies this spring and, with them, a host of regulatory flexibilities and allowances affecting players up and down the health care system.
Why it matters: The emergencies have been a political lightning rod, particularly after President Biden said in an interview in the fall that the pandemic was "over."
Republicans pointed to the continuation of the designations as evidence of overreach in the use of emergency power while administration allies, as well as the health industry at large, pointed to the importance of continuing to renew them.
The Public Health Emergency was set to end April 11. It will now end May 11.
The White House served notice of the timeline in a statement opposing two House Republican measures that would have ended the emergency declarations.
The big picture: This comes on the heels of the World Health Organization declaring Monday that while the pandemic remains a "public health emergency of international concern," it has reached a "transition point," the Hill reported.
Because the COVID public health emergency has to be renewed every 90 days, HHS Secretary Xavier Becerra announced another extension, into April, earlier this month.
The White House will also be winding down the COVID national emergency, which affects employer-sponsored health plans, COBRA and flexible spending accounts.
The state of play: The move shifts the dynamics of the debate around GOP measures as a referendum on Biden's statements on the pandemic and the seeming inconsistent administration policy, Axios' Andrew Solender and Maya Goldman write.
Instead of acting as a check on sweeping emergency powers and the administration's COVID posture, the votes are now a question of whether the emergencies should end immediately or several months from now — likely limiting the prospect of bipartisan support.
The Office of Management and Budget, in its statement announcing the plan to end the two emergencies, argued they should be phased out with advanced warning rather than terminated suddenly.
"An abrupt end to the emergency declarations would create wide-ranging chaos and uncertainty throughout the health care system," the OMB said.
Where it stands: For health care providers, ending the public health emergency will bring big changes.
They've had significant leeway on reporting requirements, physical environment standards, patients' rights and other policies during the emergency.
Congress extended telehealth flexibilities in December, and laid out a plan for states to start removing ineligible people from Medicaid.
The bottom line: Unless lawmakers or regulators act, plenty of other policies will expire with the emergency designation.
2. Becerra weighing national abortion emergency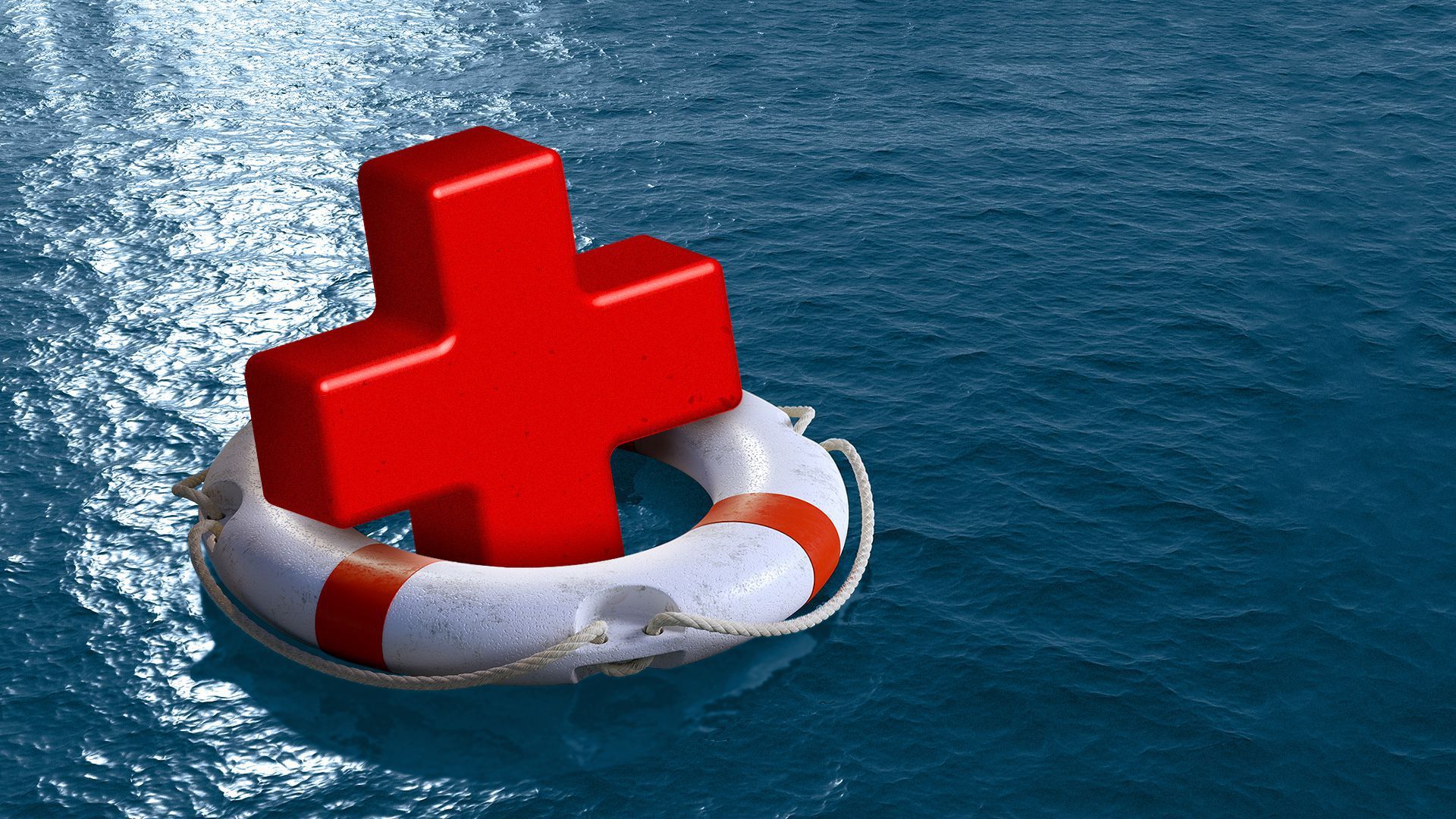 The Biden administration is weighing a plan to declare a public health emergency that would free up resources to help people access abortions, Axios' Oriana Gonzalez writes.
The big picture: Both abortion rights advocates and Democratic lawmakers have urged HHS and President Biden to take such a step in response to the overturning of Roe v. Wade, which they say has created a "full-scale reproductive health crisis" across the U.S.
What he's saying: "There are discussions on a wide range of measures ... that we can take to try to protect people's rights," Becerra told Axios during a pair of Monday public events that touched on reproductive health access.
"There are certain criteria that you look for to be able to declare a public health emergency. That's typically done by scientists and those that are professionals in those fields who will tell us whether we are in a state of emergency and based on that, I have the ability to make a declaration," Becerra added.
He said that there hasn't been a "full assessment" on what a declaration on abortion would look like and whether conditions merit it, but there's still "an evaluation" on the topic.
Related: Biden administration proposes strengthening health law's contraception mandate
3. HHS seeks to recoup $4.7B from MA plans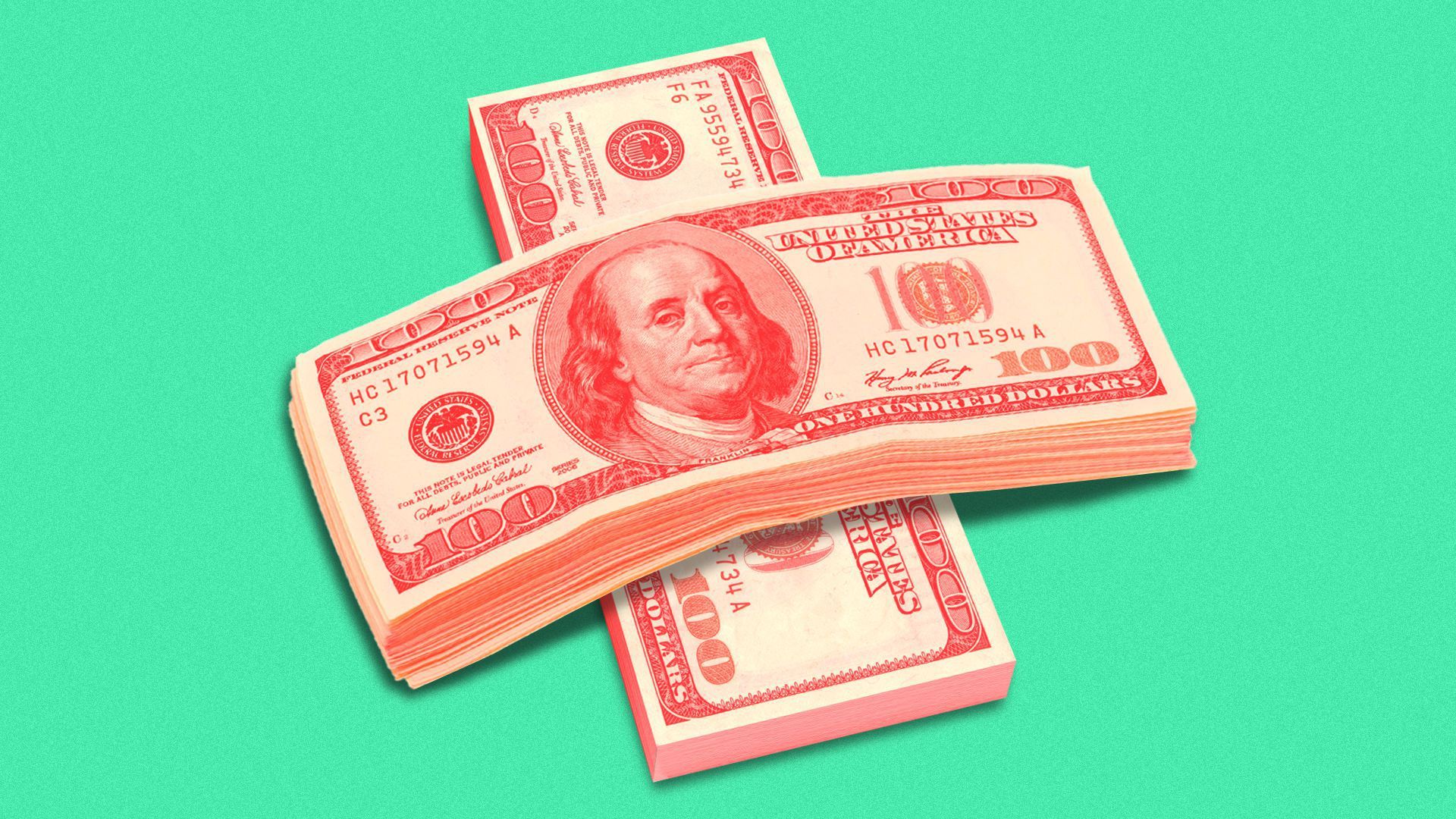 The Biden administration on Monday finalized an oft-delayed plan to step up audits of Medicare Advantage insurers in order to identify and recover overpayments, Axios' Adriel Bettelheim and Maya Goldman write.
Why it matters: Studies and audits have identified billions of dollars in overpayments to health plans that weren't supported by patients' medical records, but federal officials previously backed off many repayment demands.
The final rule seeks to claw back $4.7 billion from 2023 through 2032.
It comes as more seniors are choosing private Medicare Advantage plans over traditional Medicare and insurers face scrutiny for aggressive sales tactics and not delivering on pledges to lower health spending.
What they're saying: "For years, federal watchdogs and outside experts have identified the Medicare Advantage program as one of the top management and performance challenges facing HHS, and today we are taking long overdue steps to conduct audits and recoup funds," Becerra said in a statement.
The other side: "This rule is unlawful and fatally flawed, and it should have been withdrawn instead of finalized," AHIP CEO Matt Eyles said in a statement on the policy. "The rule will hurt seniors, reduce health equity, and discriminate against those who need care the most."
4. Data du jour: Worsening health ROI
The U.S. continued to far outspend other developed nations while seeing worsening health outcomes in the first year of the pandemic, a report from the Commonwealth Fund today shows.
Why it matters: Americans remain more likely to suffer from multiple chronic illnesses, die from avoidable causes including maternal mortality and assault, and have a shorter life expectancy — all while the country pays the most per capita for those outcomes, the report says.
By the numbers: The U.S. spent nearly $12,000 on health care per capita, including more than $1,200 in household out-of-pocket spending in 2020, the study found.
That was more than $4,500 than its nearest peer, Germany, which spends about $7,4000 on health care per person in a year. It's also more than three times what South Korea, New Zealand and Japan spend, respectively.
State of play: The U.S. scored worse than other OECD countries in many areas including rate of avoidable deaths, chronic illness, obesity, access to health insurance and primary care doctors and life expectancy — areas that worsened amid the pandemic.
Yes, but: It scored highly when it came to cancer screenings and flu shots, the report found.
5. Catch up quick
👉 The RNC is directing Republicans to enact the "strongest" abortion restrictions possible ahead of 2024. (Forbes)
👀 A pandemic watchdog says $5 billion in COVID aid may have gone to firms using suspect Social Security numbers. (Axios)
💰 Kaufman Hall says hospital financial pressures may be easing. (Modern Healthcare)
🤝 Trauma support is in high demand from companies amid a relentless wave of tragedies. (Axios)
Did someone forward this email? Subscribe here.
Thanks for reading, and thanks to senior editor Adriel Bettelheim and senior copy editor Bryan McBournie for the edits.