Good morning ... Situational awareness: The House is expected to vote today on a government spending bill that includes two years of funding for community health centers. But it's not clear whether that bill will be able to pass the Senate.
https://www.axios.com/newsletters/axios-vitals-006bf587-c349-4f4c-af70-08738cbe8719.html?chunk=0#story0
The individual mandate is "gone" — but also being enforced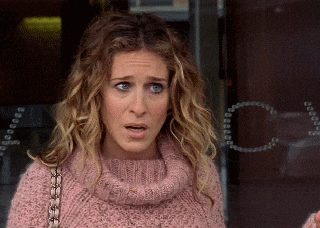 President Trump has been enthusiastically trumpeting the repeal of the Affordable Care Act's individual mandate. But there's a catch: It's not gone yet. And there's a second catch: The IRS will be enforcing it during the upcoming tax season in a way it never has before. That's causing some consternation in the White House, my colleague Caitlin Owens reports this morning.
The issue: Until this year, the IRS accepted your tax returns even if you didn't fill out the section about whether you had health insurance. About 8 million people left that information blank last year.
But now, those so-called "silent returns" will be deemed incomplete. Consumers will have to register their compliance with a mandate that Trump says "is gone."
Key quote: "There's a sense within the White House of, 'Why would we penalize Americans for the first time for a policy — a vestige of the Obama era — that we fought tooth and nail to undo. This isn't our legacy & we shouldn't own it or make the American people,'" a White House official tells Caitlin.
https://www.axios.com/newsletters/axios-vitals-006bf587-c349-4f4c-af70-08738cbe8719.html?chunk=1#story1
Insurers want help from Congress, and fast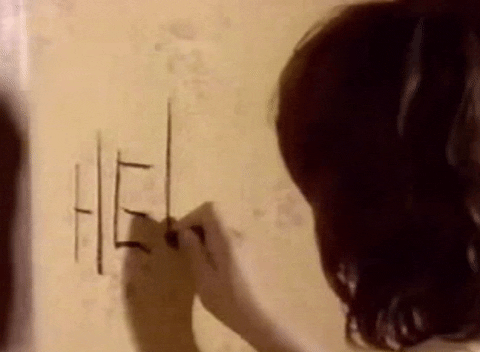 Insurance companies are leaning hard on Congress to pass new reinsurance funding, hoping lawmakers might even take up such a measure this week as part of yet another short-term spending bill to avert a government shutdown.
What they're saying:
The Blue Cross Blue Shield Association told a group of reporters yesterday that it thinks next year's premiums are set to rise by an average of roughly 13%, thanks to normal increases in medical costs plus the repeal of the individual mandate.
But those projected premiums would fall by an average of 17% if Congress creates a new reinsurance program, and another 10% of it funds the ACA's cost-sharing subsidies, BCBSA said. (These are estimates for a middle-of-the-road "silver" plan — the policies where the cost-sharing payments make the biggest difference.)
How it works: Reinsurance directly compensates insurance companies for some of their most expensive claims, so they don't have to make up for those costs by raising everyone's premiums.
The Blues like the reinsurance bill from Rep. Ryan Costello, largely because it includes some "parameters" for states to follow if they don't have an existing policy infrastructure in place — or time to set one up — to administer a reinsurance program.
The odds: Reinsurance has bipartisan support. Getting it done this week is asking a lot.
https://www.axios.com/newsletters/axios-vitals-006bf587-c349-4f4c-af70-08738cbe8719.html?chunk=2#story2
Looking for stability in an unstable world
Blues officials also told us yesterday that they're wary of impending rules on short-term health plans — a priority of the Trump administration that could undermine the ACA's exchanges.
Short-term plans can turn away people with pre-existing conditions, place caps on how much they'll cover, and decline to cover services like maternity care. All of which means they could siphon healthy consumers out of the ACA's marketplaces.
"It could really weaken the efforts to stabilize the marketplace," says Kris Haltmeyer, BCBSA's vice president of legislative and regulatory policy.
https://www.axios.com/newsletters/axios-vitals-006bf587-c349-4f4c-af70-08738cbe8719.html?chunk=3#story3
What Amazon & Co. can accomplish
If the new health care organization from Amazon, Berkshire Hathaway and JPMorgan Chase is going to make a difference in the broader health care system, it'll need to do more than embrace technology. It will have to find a way to align payments and outcomes, Avalere president Dan Mendelson writes today for Axios.
The big picture: Mendelson uses the example of Type 1 diabetes, which is best managed with a digital glucose monitor — which, in turn, is most effective if paired with a smartphone to track its readings and help share data with doctors and family members.
But Medicare doesn't want to start paying for smartphones, so it won't pay for that arrangement. A company like Amazon is well positioned to make that technology work.
To really make a change, though, it'll also have to force through a more outcomes-based payment system that would, for example, pay doctors for the time they spend helping patients use their digital glucose monitors and smartphone apps.
The bottom line: Paying for quality is a white whale of health care, but Amazon, Berkshire and JP Morgan might have the clout to catch it — if they want to.
https://www.axios.com/newsletters/axios-vitals-006bf587-c349-4f4c-af70-08738cbe8719.html?chunk=4#story4
Anthem attributes 401(k) bumps to tax law
Anthem joined the public-relations parade yesterday when the health insurance company said it was depositing $1,000 into the retirement accounts of 58,000 employees thanks to the new tax law.
Between the lines: As my colleague Bob Herman reports, the one-time $58 million investment is just 1.5% of Anthem's profits from 2017 — a relative blip on its radar.
Anthem also had a stockpile of cash to do this previously if it wanted to do so. The retirement bonus would have been 2.3% of Anthem's profits in 2016, 2015 and 2014.
Go deeper: The New York Times reports on the temporary bonuses attributed to the corporate tax cuts: "A look at the fine print … shows that some of the largess is not nearly as large as company news releases suggest."