Axios Vitals
October 17, 2022
Welcome back to the workweek, Vitals readers. Today's newsletter is 914 words or a 3½-minute read.
📆 Tune in Tuesday: Join Axios' Alison Snyder and me tomorrow at 3:30pm ET for a virtual event exploring topics around health care innovation and cost.
Guests include former DHHS Deputy Secretary Eric Hargan and Harvard Medical professor of health care policy and medicine Ateev Mehrotra. Register here.
1 big thing: Doctors seek a bigger voice as midterms approach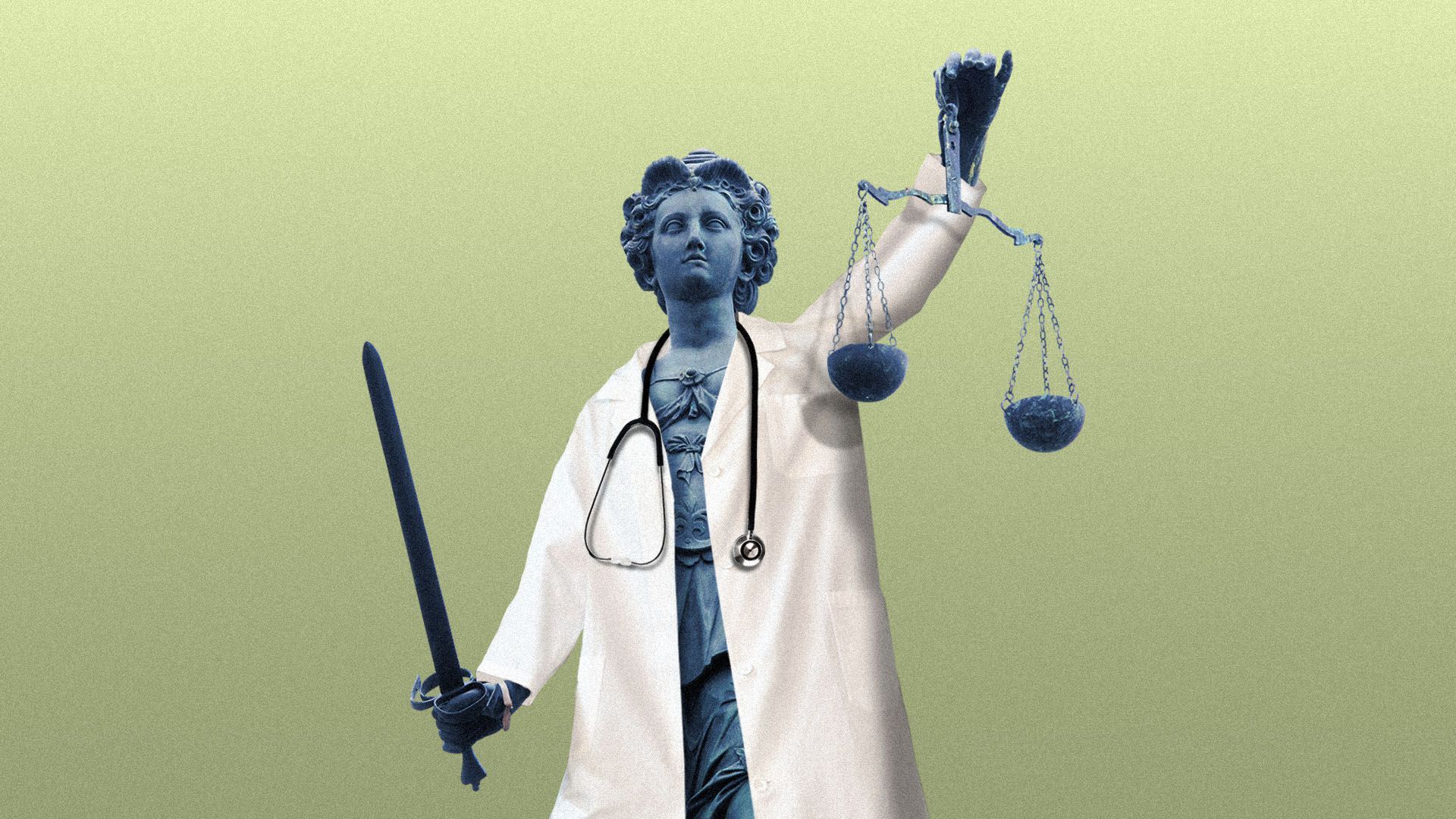 Doctors who've never been involved in politics before are mobilizing to influence the outcome of the midterms, joining battles over abortion and gun violence while confronting health misinformation and anti-science sentiment, Axios' Victoria Knight writes.
Why it matters: The same public distrust and politicization of science that's fueling physician burnout is drawing more doctors to grassroots political movements.
They're being featured in political ads, joining candidates on the stump and, in some cases, even running for political office.
What they're saying: "After the Dobbs decision, everybody had a just a 'We can't take this anymore after everything we had been through with the pandemic' moment," said Belinda Birnbaum, a rheumatologist in Pennsylvania.
"Every conversation we had with every patient was about the pandemic and combating all of the misinformation out there and then, with the overturning of Roe, we knew doctors were going to be even more stressed than we had been, and we all had a 'that's it' moment."
What's happening: Mostly Democratic doctors like Birnbaum are factoring in the battleground Senate race in Pennsylvania, canvassing precincts and hosting media roundtables where they denounce Republican Mehmet Oz for promoting questionable health products.
Democratic doctors are running for four House seats this election cycle, all messaging around the idea of how physicians are urgently needed in Congress to meet this political moment.
There are at least four Republican doctors running for Congress this cycle, including Oz.
The Oz campaign connected Axios to doctors who support the Pennsylvania Republican Senate candidate such as Rich McCormick, a Republican emergency room doctor who won a primary runoff for Georgia's 6th congressional seat.
"Biden took all of the motivations out of the health care industry to make their own decisions," McCormick, who mounted an unsuccessful congressional bid in 2020, told Axios.
Go deeper: The trend could continue in future campaign cycles, driven in part by political action groups that have sprung up to support more physicians in office.
2. Biden stumps on prescription drugs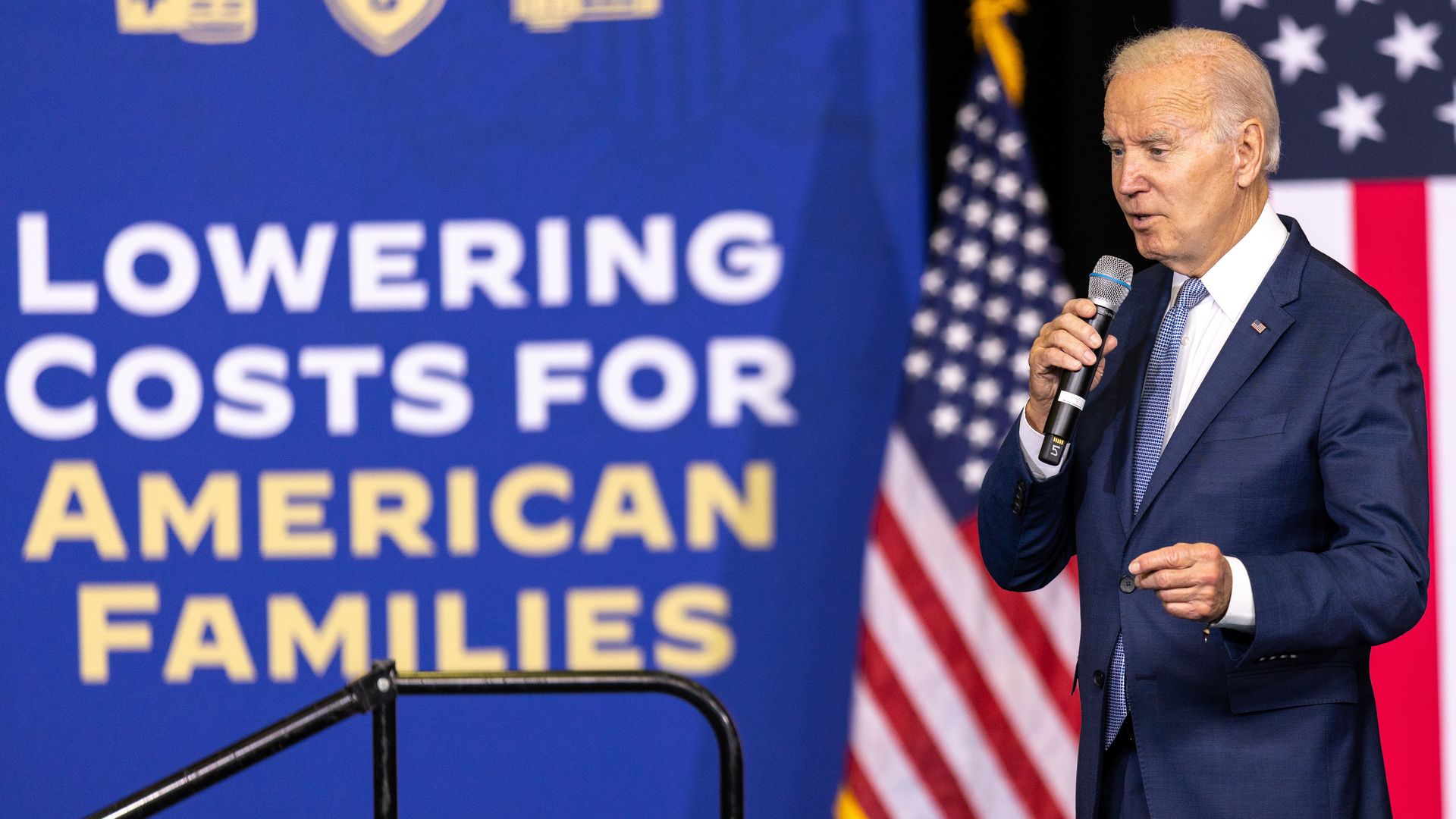 As he travels the country in the leadup to the midterms, President Biden has been leaning into health care issues such as prescription drug costs, according to the Associated Press.
Driving the news: Amid dismal inflation numbers, Biden headed out on a three-state tour of the west this weekend to shift the discussion away from attacks from Republicans over soaring consumer prices and back to other pocketbook issues for seniors.
He signed an executive order directing the Department of Health and Human Services to look for ways to further reduce the costs of prescription drugs. He also touted provisions in the Inflation Reduction Act, such as allowing the federal government to negotiate some prescription drug prices and limiting insulin costs for Medicare recipients.
He also pointed to the recent 8.7% jump in Social Security benefits and a reduction in Medicare premiums.
In an announcement this morning, the White House said hearing aids will be available at retailers like Walgreens and CVS "for thousands of dollars less" than they previously cost after the FDA issued a final rule in August allowing the over-the-counter sales.
The big picture: As Axios' Hans Nichols reports, this is part of a strategy to use "surgical strikes" such as targeted trips and executive actions, instead of raucous rallies to motivate voters.
The bottom line: It may be too late for Democrats to leverage concerns about the overturning of Roe v. Wade, a CBS News Battleground Tracker Poll found. The top reason: It's the economy, stupid.
3. MA versus traditional Medicare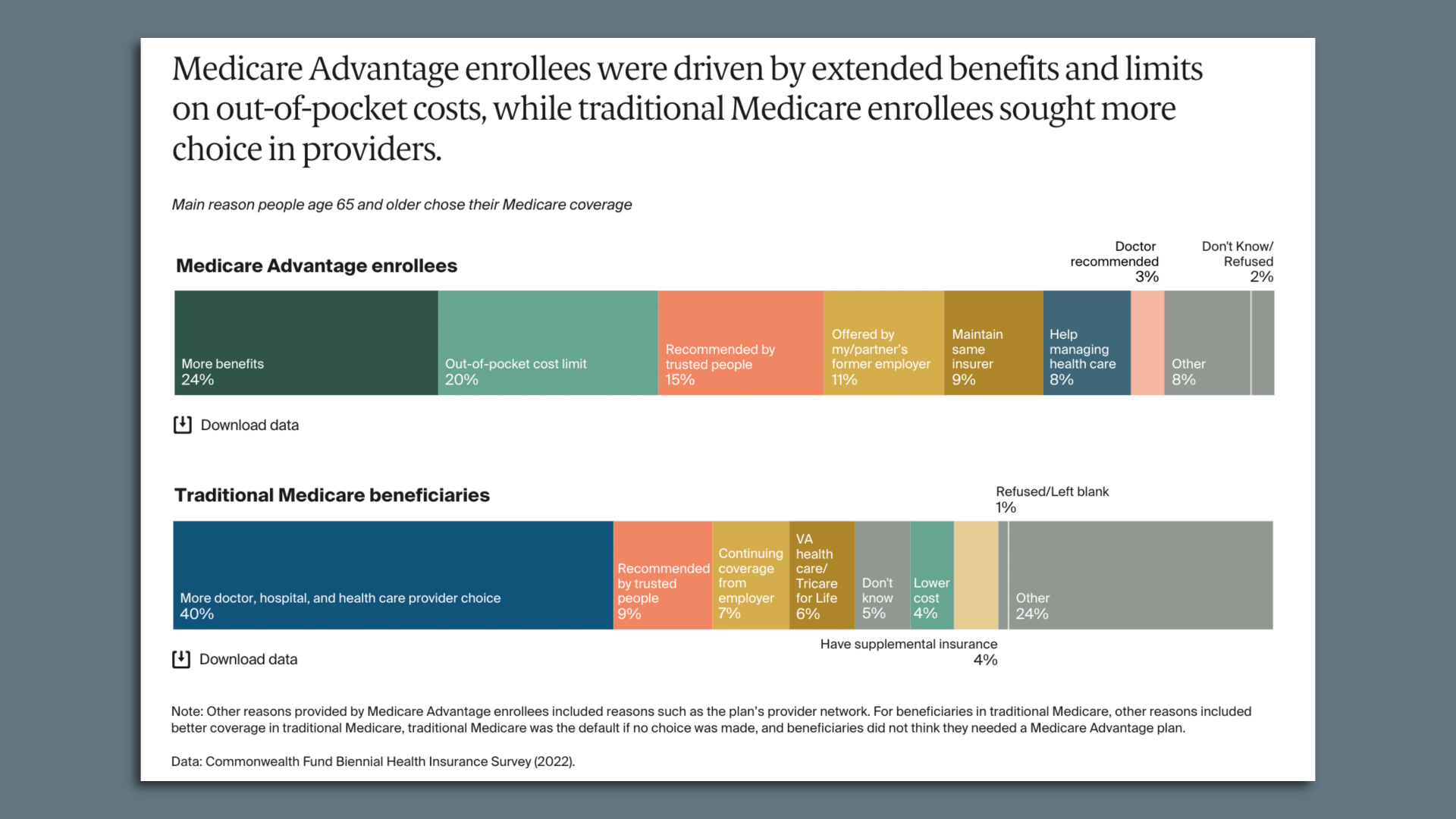 A majority of seniors are expected to select Medicare Advantage over traditional Medicare plans this enrollment season and a new Commonwealth Fund study shows it's largely because of the perks.
Why it matters: As more and more seniors consider making the switch to the private Medicare Advantage (MA) plans, the lucrative market has been undergoing more scrutiny for misleading sales tactics and for not delivering on goals to reduce health spending.
What they're saying: About 1 in 4 who chose an MA plan said the main reason to select their plan came down to additional benefits like vision and dental care that aren't covered by traditional Medicare.
Meanwhile, 20% said a limit on out-of-pocket spending was the main reason for choosing an MA plan.
The other side: 4 in 10 people wh0 chose traditional Medicare said it was because they wanted to keep more doctor, hospital and provider choice.
4. Quote du jour: A spike in the uninsured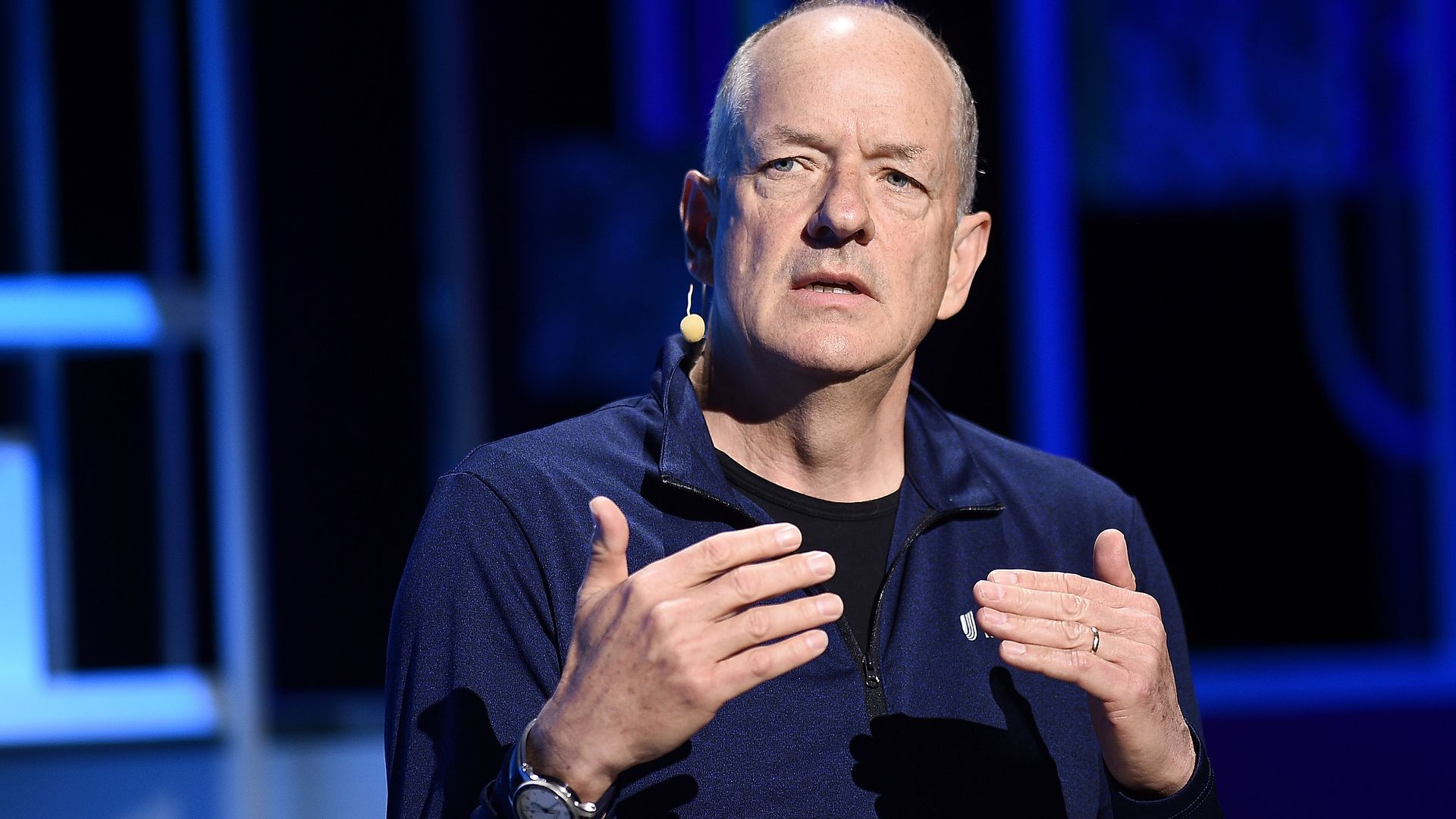 "We're concerned that through a redetermination cycle during '23 and '24 — depending on when the public health emergency comes to an end — could lead to a situation where folks get dislodged from their coverage. And that would be a huge setback in terms of the progress that's been made over the last many years."
— Andrew Witty, CEO of UnitedHealth Group on Friday's third-quarter earnings call on states' expected future Medicaid actions when asked about market concerns heading into 2023
5. While you were weekending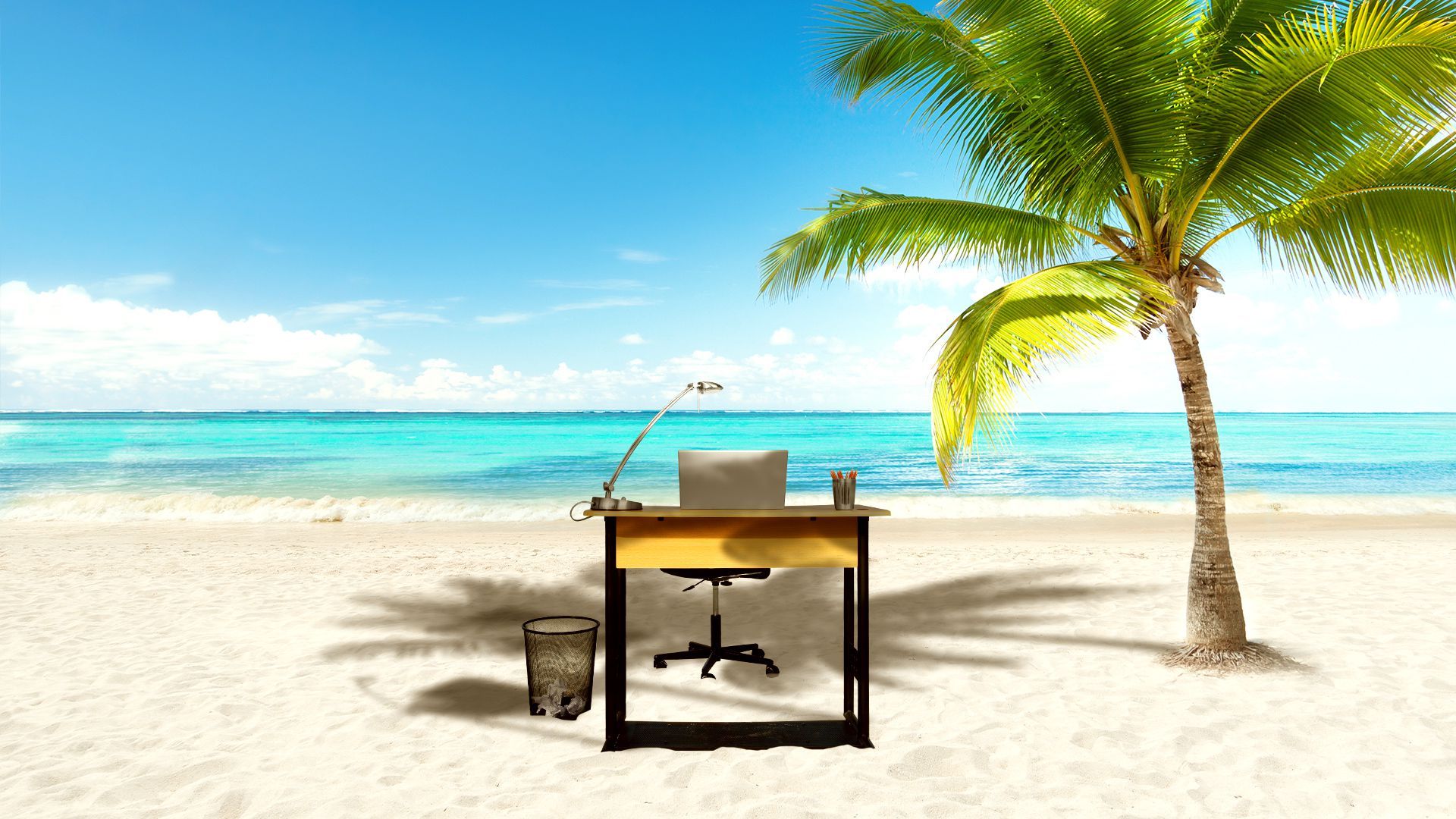 🧠 Human cells transplanted into the brains of young rats could offer researchers a new way to study conditions such as autism spectrum disorders and schizophrenia. (Axios)
💰 Amid renewed concerns around the spread of polio in pockets around the globe, the Bill & Melinda Gates Foundation pledged $1.2 billion to eradicate the disease. (Reuters)
🏃‍♂️ And ICYMI: For all you runners out there, the New Yorker had a beautiful documentary recently about a 20-year-old man battling depression with the help of his running, which included tackling a 100-mile ultramarathon. (New Yorker)
Thanks for reading, and thanks to senior editor Adriel Bettelheim and senior copy editor Bryan McBournie for the edits. Please ask your friends and colleagues to sign up.