Axios Vitals
February 08, 2023
We're halfway through the week, Vitals readers. Today's newsletter is 810 words or a 3-minute read.
1 SOTU thing: President Biden prompted an uproar during last night's State of the Union by asserting that "some Republicans want Medicare and Social Security to sunset."
After a virtual call and response, Biden quipped: "As we all apparently agree, Social Security and Medicare are apparently off the books now. ... We've got unanimity!" Read more about it from Axios' Andrew Solender and Sophia Cai.
1 big thing: Health agencies in Congress' crosshairs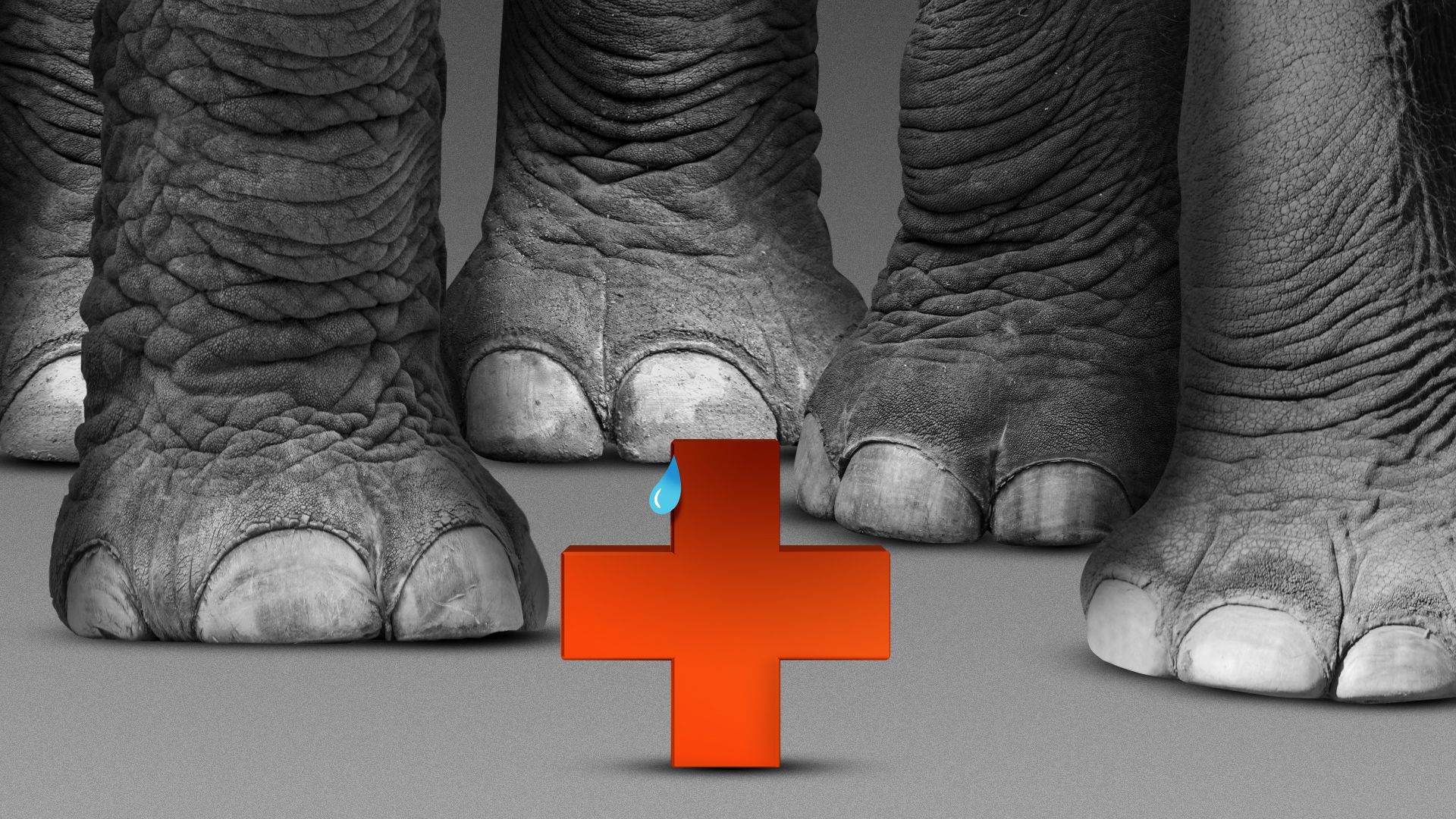 When House Republicans grill Biden administration officials on the COVID-19 response at a hearing today, some of the sharpest questions may surround how the government oversees research on pathogens that can cause pandemics, Axios' Adriel Bettelheim and I report.
Why it matters: This House Energy and Commerce Committee hearing is part of a series of inquiries planned by the new GOP majority around the public health crisis.
Lawmakers have demanded documents related to COVID-19's origins amid concerns about "gain-of-function" research that enhances pathogens and can help develop new treatments but that some GOP critics say could have triggered the COVID-19 outbreak.
The big picture: The hearing will feature the heads of NIH, the FDA, CDC and the Administration for Strategic Preparedness and Response. NIH has been the object of a pair of recent critical reports from federal watchdogs for its oversight of risky research.
The findings have fueled Republican calls for a moratorium on gain-of-function projects and brought into focus how the government funds high-risk work at universities, medical schools and other research institutions.
Between the lines: The NIH houses the NIAID, formerly led by Anthony Fauci, who frequently sparred with GOP members of Congress, in particular with Sen. Rand Paul.
What they're saying: "It's imperative that we hear from these government health agencies to uncover what decisions were made and why, hold individuals accountable for errors, bolster our pandemic preparedness moving forward, and start on the long road to rebuilding public trust in our institutions," House Energy and Commerce Committee Chair Cathy McMorris Rodgers (R-Wash.), Oversight and Investigations Subcommittee Chair Morgan Griffith (R-Va.) and Health Subcommittee Chair Brett Guthrie (R-Ky.) said in a statement. 
Yes, but: Experts have warned the politicized nature of the hearings may further erode trust in the government's leading public health agencies.
2. Growing scrutiny around Catholic health mergers
Lawmakers in Washington state are considering giving the state attorney general new powers to impose conditions or even block mergers involving Catholic health systems that restrict reproductive, end-of-life, and gender-affirming care, the Seattle Times reports.
Why it matters: California and Oregon are among other states that are more closely scrutinizing how consolidation could limit health access.
It has taken on a new urgency since Roe v. Wade was overturned, and Republicans stepped up restrictions on gender-affirming care.
The big picture: A study published in JAMA Network Open in 2020 estimated that Catholic hospitals have a high market share in more than a third of U.S. counties.
Nationwide, a growing number of reports have emerged of patients being denied care. For instance, a federal judge ruled against the University of Maryland Medical System, which acquired the University of Maryland St. Joseph Medical Center in Towson in 2012, after it denied a transgender man a hysterectomy.
Mercy Hospital in Durango, Colorado, recently gained attention for joining other Catholic-led hospitals in no longer letting women get their tubes tied, the Colorado Sun reported.
3. Data du jour: Births rise among 35+
Birth rates increased among women ages 25 and up — especially among those in their mid-to-late-30s — during the second year of the pandemic, according to final data released recently by the CDC's National Center for Health Statistics.
Why it matters: It bucks the trend of declining births almost every year since 2007.
The number of births declined an average of 2% a year between 2007 and 2013. They rose briefly in 2014 before falling again, and declined 4% in 2020, the first year of the pandemic.
By the numbers: There were about 3.7 million births in the U.S. in 2021, up 1% over 2020.
Birth rates rose 2% to 5% for women aged 25–44. They rose most significantly (5%) among women ages 35-39.
Meanwhile, birth rates fell 3% for women aged 20–24.
The mean age of mothers the first time they gave birth was 27.3 years in 2021, up from 27.1 in 2020, and another record high.
Between the lines: There were some positive population-level trends. For instance, prenatal care beginning in the first trimester rose to 78.3% in 2021.
The percentage of women who smoked during pregnancy declined to 4.6%.
The birth rate among teenagers ages 15–19 fell 7% between 2020 and 2021 to a record low.
Yes, but: The Cesarean delivery rate increased to 32.1% in 2021.
The preterm birth rate rose 4% to 10.5% and the low birthweight rate also rose to 8.5%.
4. Catch up quick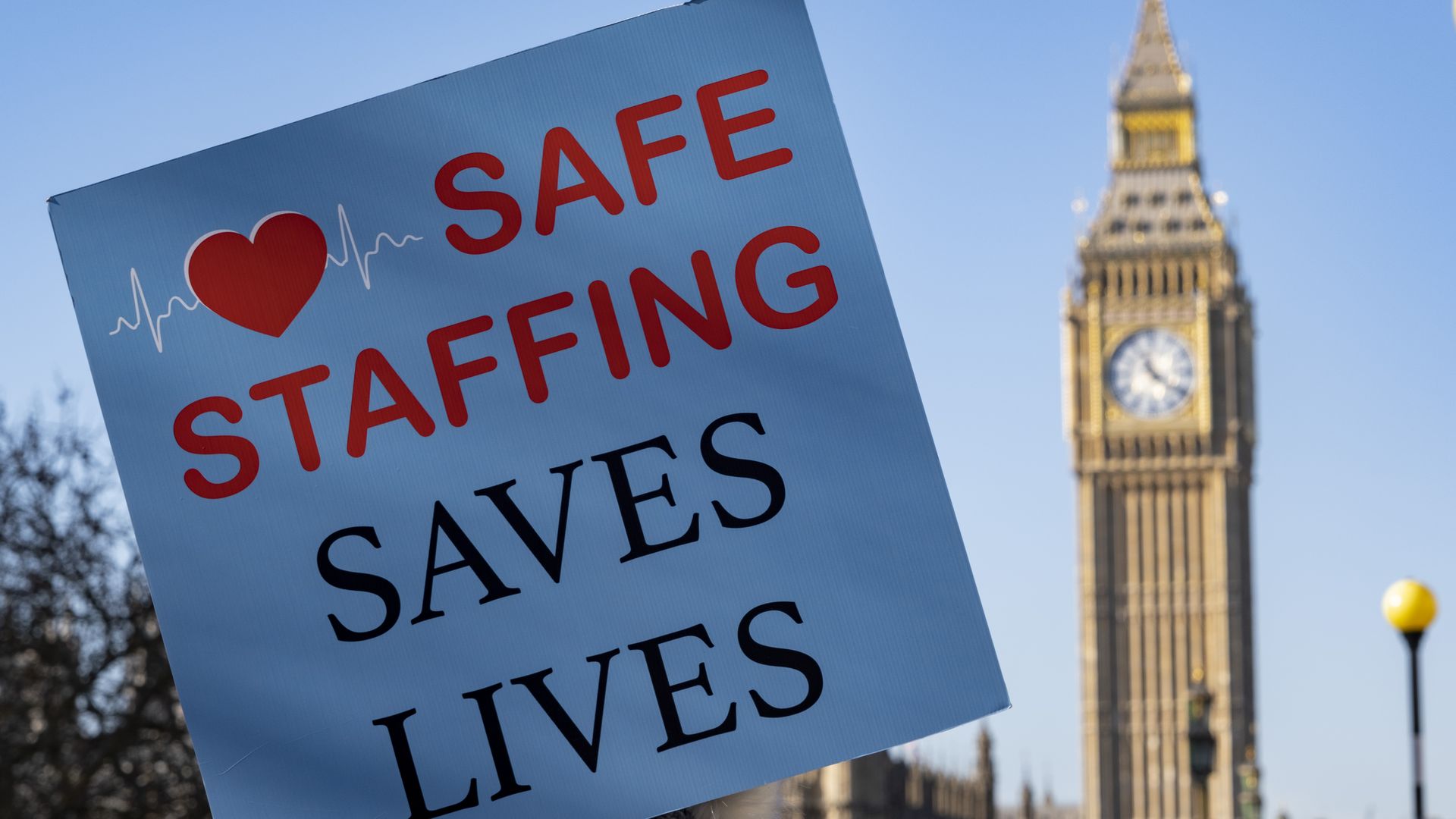 👀 Workers stage largest strike in history of Britain's health service. (Reuters)
👉 Texas challenges HHS guidance that pharmacies can't turn away people who have a prescription for a drug that may end a pregnancy. (CNN)
💊 The medicine is a miracle, but only if you can afford it. (New York Times)
📉 Study finds link between medical marijuana and lower insurance premiums. (Axios)
Did someone forward this email? Subscribe here.
Thanks for reading, and thanks to senior editor Adriel Bettelheim and senior copy editor Bryan McBournie for the edits.