Axios Twin Cities
January 25, 2021
☕ Good morning, and welcome to our first edition! We're thrilled you chose to start this wintery Monday morning with us.
👋 First, an introduction: We're Torey Van Oot and Nick Halter and we love hearing from readers! Replying to this email lands you in our personal inboxes.
This is a conversation between neighbors, so don't be shy to tell us what you'd like to see every morning.
❄️ Situational awareness: Snow emergency parking rules are in effect in Minneapolis, St. Paul and several other metro cities.
Today's Smart Brevity™ count is 884 words, a 3-minute read.
1 big thing: Mike Lindell moves the goalposts (again)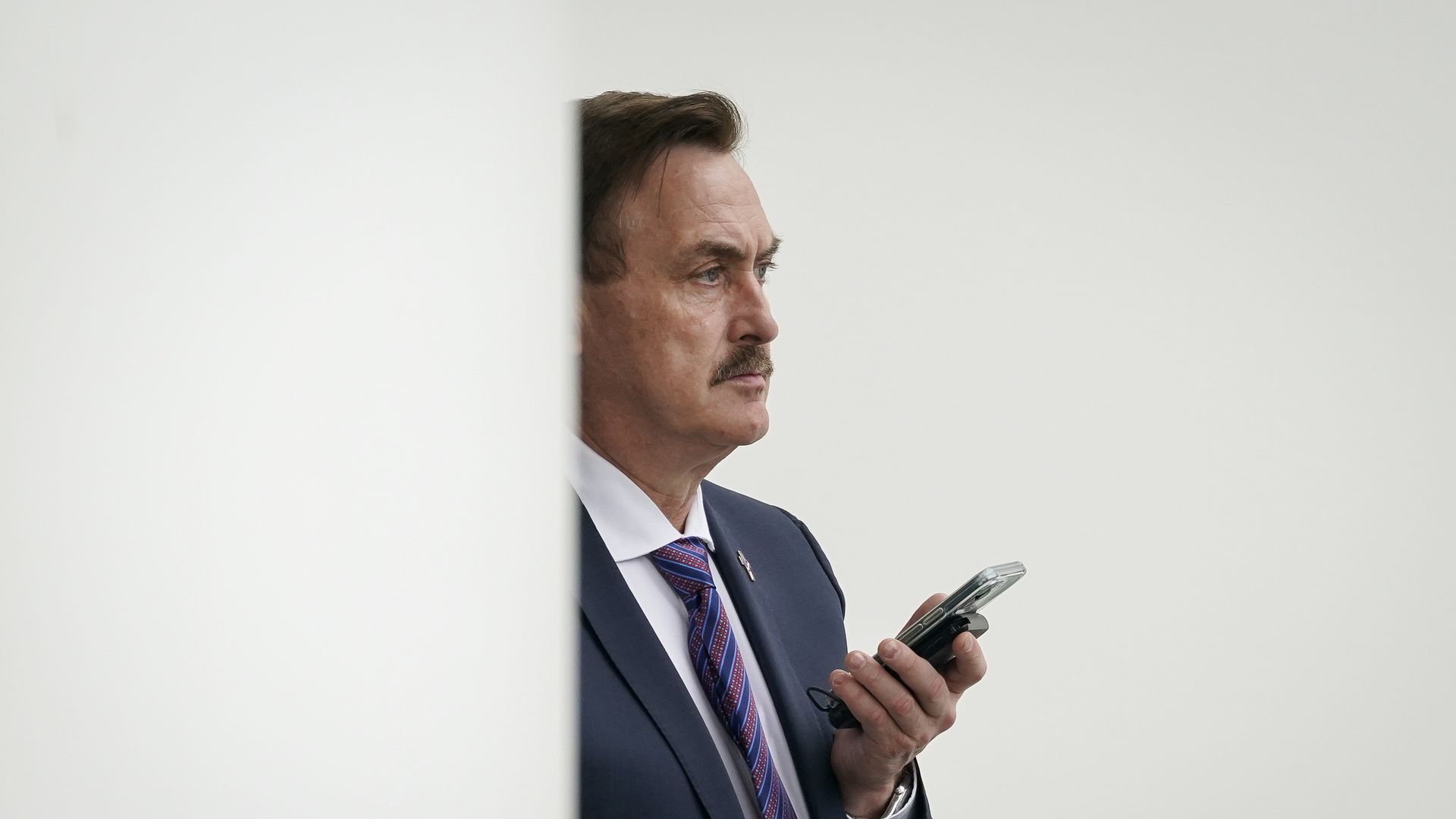 The will-he-or-won't-he speculation surrounding a possible gubernatorial run by MyPillow CEO Mike Lindell is destined to continue at least a bit longer.
What he's saying: Lindell told Torey that his focus is currently on proving his (baseless) claims of election fraud. He won't make a decision until that fight is resolved.
"Why would anybody want to run if they had the same machines with the election fraud?" Lindell said Friday.
"It will all get out there, and when it does, we'll see what elections are going to have to be done with paper ballots and no machines. Otherwise, it doesn't make sense to put in everybody's resources and time."
Between the lines: While he's leaving the door open, Lindell's comments create a path for bowing out.
Why it matters: If Lindell runs, name recognition and his ties to Trump could give him an edge among GOP voters.
Many top Republican officials and consultants think having the unpredictable pillow salesman at the top of the ticket would spell disaster for their efforts to win statewide in 2022.
How we got here: Lindell has been flirting with a bid for months, but his commitment to promoting conspiracy theories about the 2020 election — including a much-covered White House visit — has triggered legal backlash and trouble for his business.
Last fall, Lindell said he'd run if Trump won another term. Then, in early January, he told the Star Tribune he was "90-95%" sure he'd jump in and would decide "once we know Donald Trump is our president."
🗳️ Stay tuned: We'll take a deeper look at state of play for the GOP primary later this week.
2. What's next in the vaccine rollout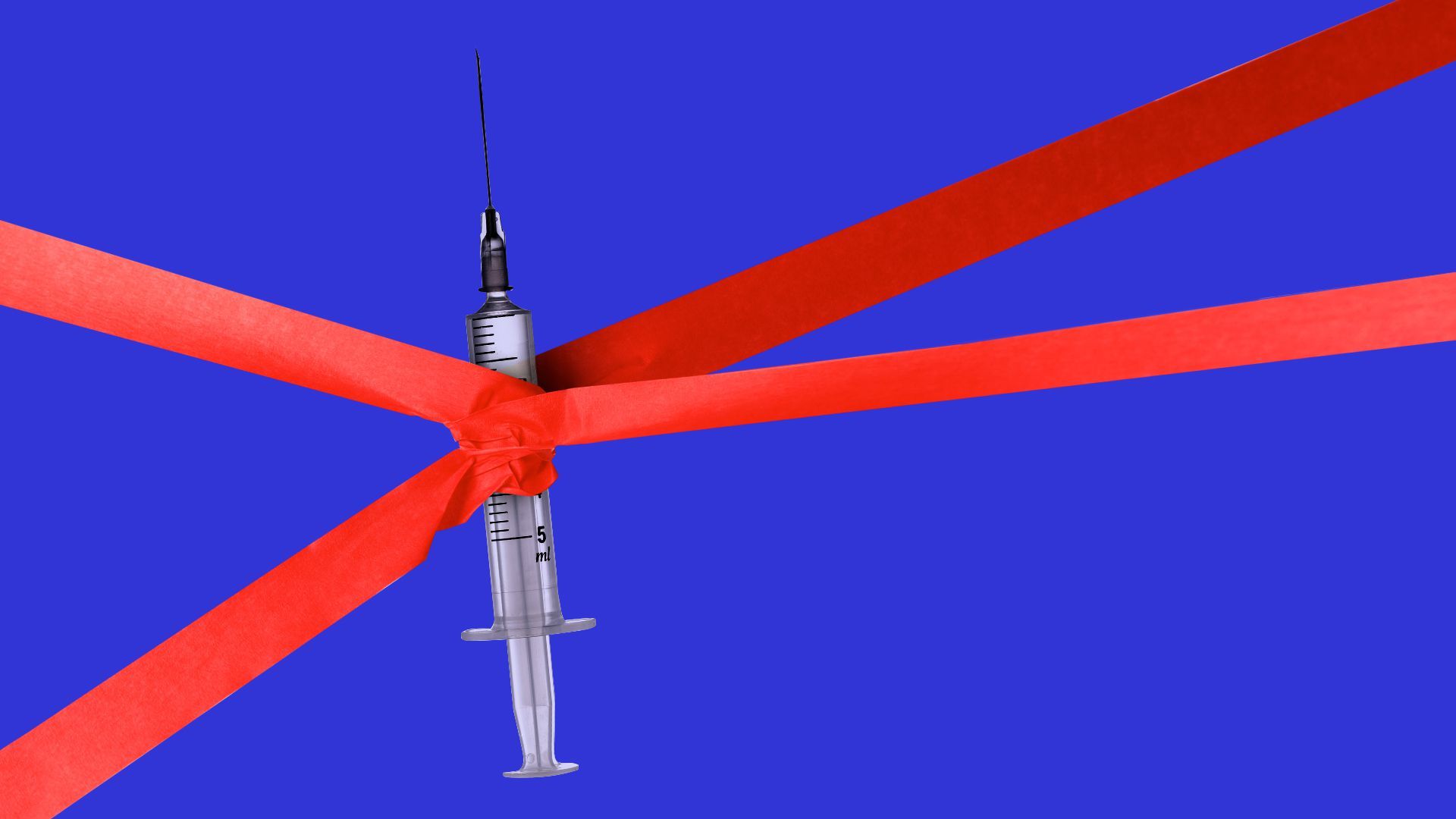 State officials say President Biden's pledge to complete 100 million coronavirus vaccinations in his first 100 days could result in the state getting enough doses to come close to hitting herd immunity in the coming months.
Why it matters: If successful, it could mean returning to a state more closely resembling normalcy this summer. But getting there would require a big lift.
Driving the news: "We're racing the clock to get 3 million people vaccinated as quickly as we can," Gov. Tim Walz said Friday, referencing the state's herd immunity goal.
He projected the state could get enough shots for a big chunk of those residents if Biden follows through. That's on top of the roughly 250,000 Minnesotans who have already received at least one dose.
But, but, but ... Reaching that goal by late spring or even summer would require a big increase in weekly vaccine shipments and doses administered. And the state's initial rollout has been criticized by some as too slow, too rigid and hampered by communication and distribution issues.
We currently trail 35 states and Washington, D.C., in doses administered per 100K residents, per the CDC, raising questions about whether the state could deliver on such a promise even if supply goes up.
At the current rate, it could take until October 2022 to vaccinate 80% of Minnesotans 16 and older, per MPR News' David Montgomery. Hitting that 3 million goal by summer would require quadrupling recent daily shot totals.
What's next: Walz expects more details from the Biden administration this week. The state may hold off on announcing which groups will come next until leaders get a better sense of upcoming supply.
Legislative Republicans and pharmacies, meanwhile, urged MDH to lean more heavily on existing health systems, which already have appointment and billing processes in place. "Let's play to that strength," state Sen. Michelle Benson (R-Ham Lake) told Axios.
1 hopeful thing: MDH said Friday that 80% of residents at skilled-nursing facilities have received at least one dose.
📅 Be smart: Another batch of roughly 6,000 appointments for Minnesotans 65+ opens tomorrow at noon.
3. 🍕 Charted: Delivery demand soars
If you blew your food delivery budget in 2020, you're not alone.
Local spending on food delivery spiked in 2020 compared with 2018 sales, according to consumer data analytics company Second Measure.
Behind the numbers: Delivery and takeout have been a lifeline for restaurants during pandemic closures.
But complaints about the cost of using the popular services have prompted Minneapolis, St. Paul and Edina to temporarily cap the fees apps charge restaurants.
Bonus: A new desk lunch option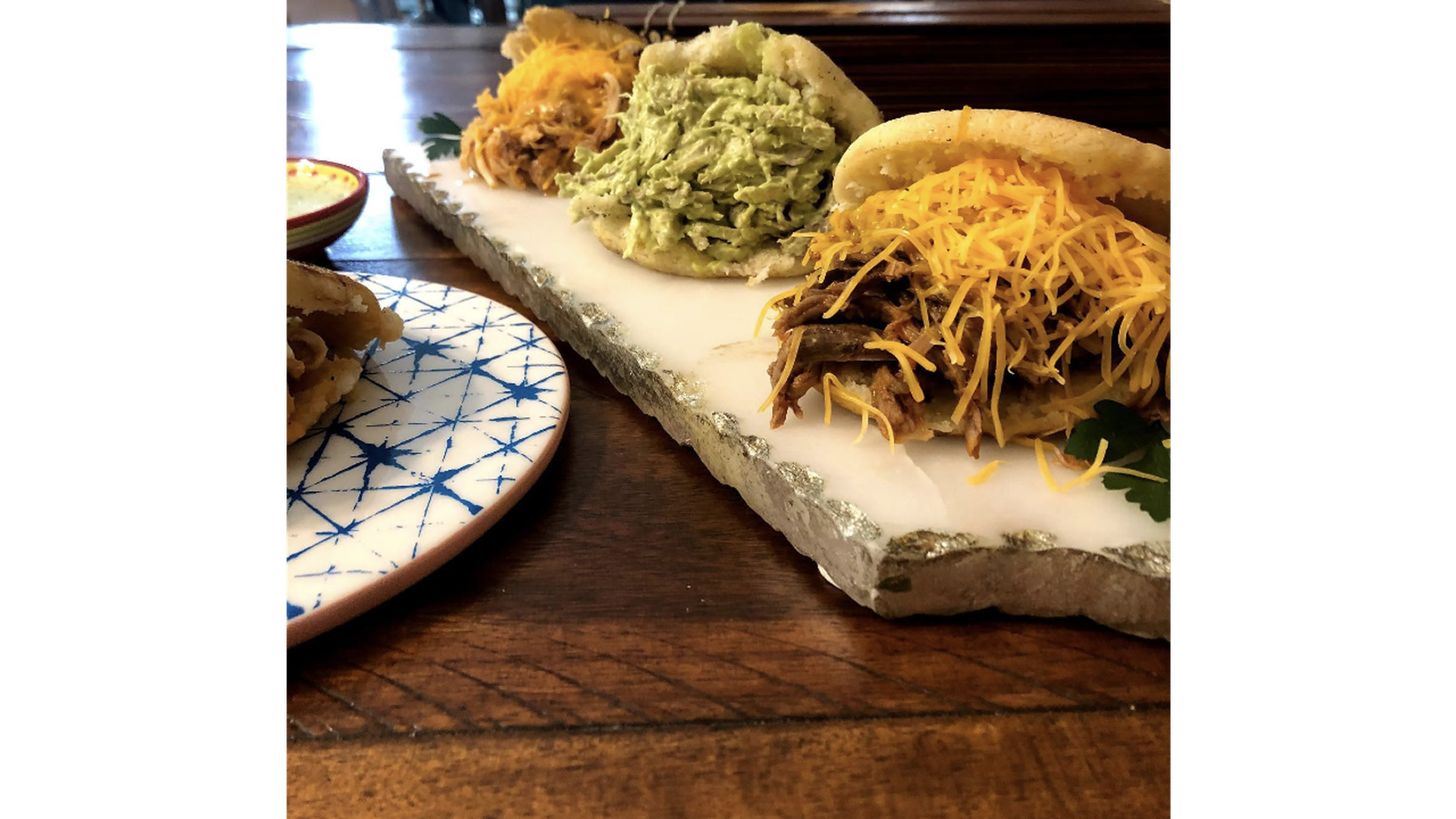 4. Pic du jour: Wild start with a win, without fans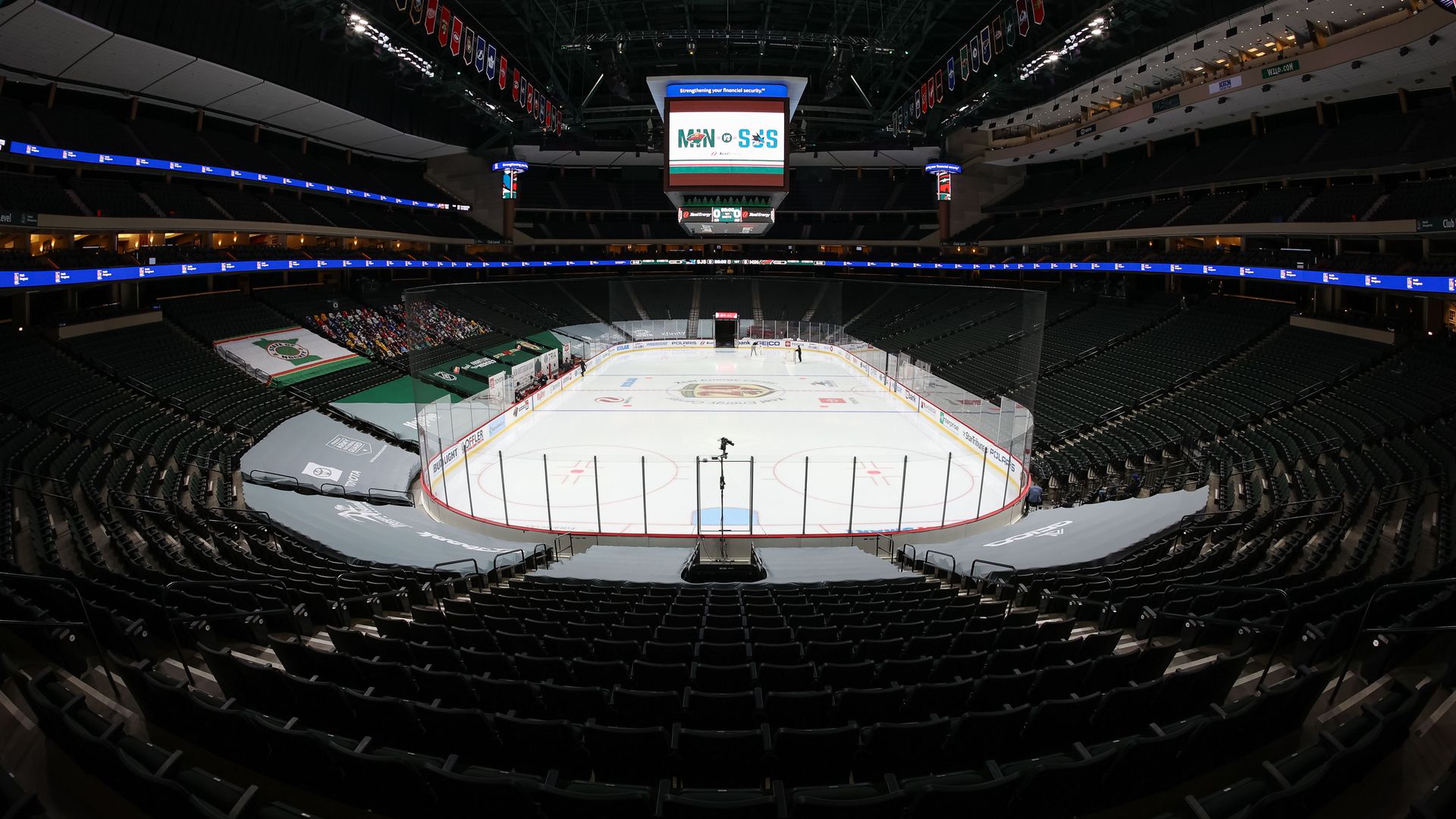 The Minnesota Wild played its home opener on Friday before an empty arena.
Pandemic restrictions meant there were no crowds to cheer (in person, at least) as the Wild defeated the San Jose Sharks 4-1 Friday, but lost their match-up last night 5-3.
5. 📅 Week ahead: Police debate redux, winter fun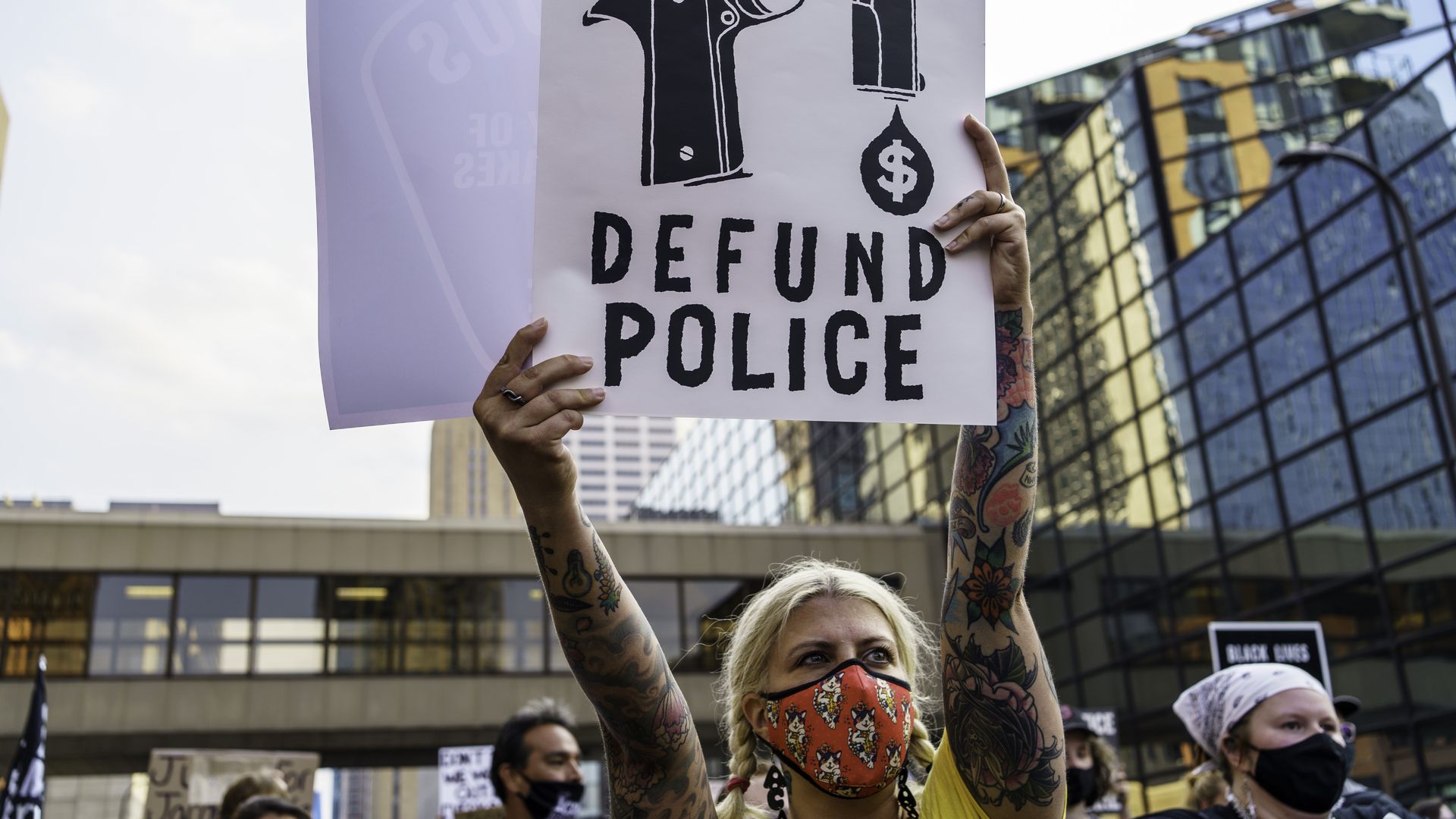 👮 On the horizon: Details of a new public safety proposal from three Minneapolis council members are expected to drop by this weekend. Go deeper.
💰 Tuesday: Walz releases his state budget proposal, the first volley in a months-long fight over state spending.
🧤 Thursday: The Great Northern Festival and the St. Paul Winter Carnival begin. Enjoy the (socially distanced) outdoor fun, everyone!
6. 1 smile to go: The case of the $5 mystery safe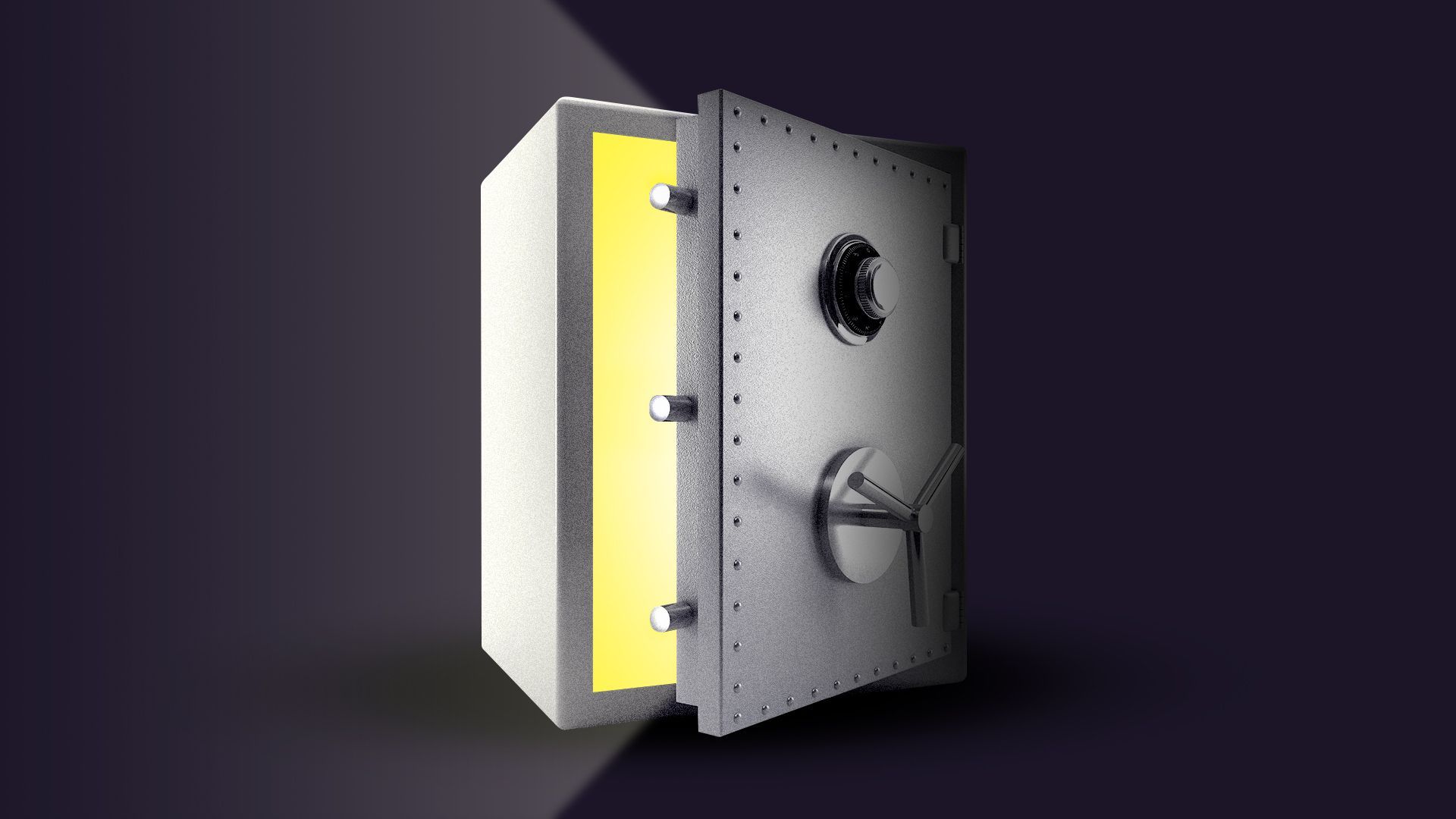 What should you do if you discover an old safe but can't find the combination? Post it to Facebook Marketplace, of course!
Chaska resident Greg Swan did just that and shared what happened next in a truly delightful thread on Twitter.
Spoiler alert: There's a bag of money involved.
THANK YOU for joining us on this maiden voyage! Three quick notes before we sign off:
📬 We really did mean what we said about getting in touch. Hit reply to say hi!
👍 You can also join the conversation on our Facebook page.
❤️ Like what you're reading? Encourage a friend to sign up here.