Axios Twin Cities
February 06, 2023
Rise and shine! It's Monday and we're ready to rock.
💨 Cloudy, breezy and a slight chance of snow, per NWS. High of 36.
Programming note: We're in Washington, D.C., this week for our annual company retreat. You can expect slightly shorter and lighter newsletters through Thursday.
Today's newsletter is 794 words, a 3-minute read.
1 big thing: A restaurant revived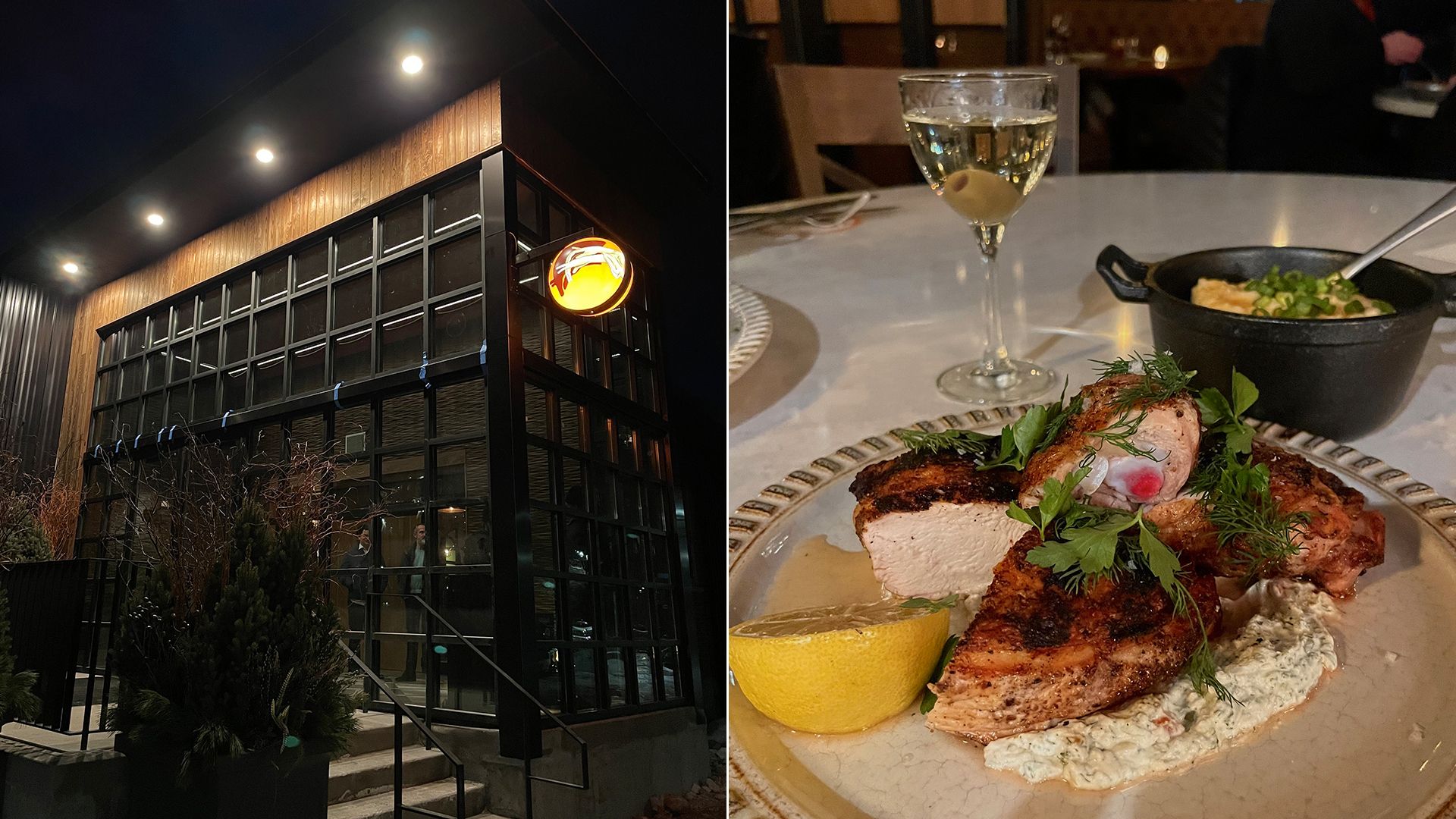 Butcher & the Boar is back. The award-winning restaurant known for its smoked meats opens in North Loop tomorrow with a reimagined menu, new ownership, and plenty of whiskey.
Catch up fast: The original Butcher & the Boar on Hennepin Avenue abruptly closed in September 2020 after eight years, inciting a bidding war for the rights to its name, menu and building.
Jester Concepts, the restaurant group behind Parlour, P.S. Steak and Constantine, won the naming and menu rights, giving us Butcher 2.0.
👋 Audrey stopped by the new place to see if the buzz was worth it.
The location: Butcher 2.0 is only a block from North Loop's bustling Washington Avenue, but feels off the beaten path; the drab exterior (it was an office building, after all) made it easy to miss at night.
One perk: Unlike most North Loop businesses, it has a parking lot and ample street parking.
The atmosphere: Most of the space is decked out in black, but the wood accents, comfortable leather booths and warm glow from hanging lights make it feel cozy, not cold.
Freestanding tables have rugs beneath for a homey feel; the enormous custom bar features a giant stuffed boar as a centerpiece.
What we ordered: Don't be fooled by the reputation — Butcher 2.0's menu is more than just steak and whiskey.
I started with the blue crab beignets, a light and savory fried dough that melts in your mouth.
Main course: We settled on a ribeye and the charred chicken.
Steaks can be easily overpowered by their accompaniments, but Butcher 2.0 kept its focus on the meat. The cognac-mushroom cream sauce complimented the dish perfectly.
The chicken was generously portioned and looked beautiful, but even with the creamy dill labneh… it's just chicken.
My thought bubble: I am not Butcher's target audience. I rarely eat red meat, don't enjoy dark liquor, and never visited the original restaurant.
Despite that, the luxe atmosphere, menu variety, excellent food and quality service had me planning a date night at the bar by the time I left.
2. 🥃 What's at the bar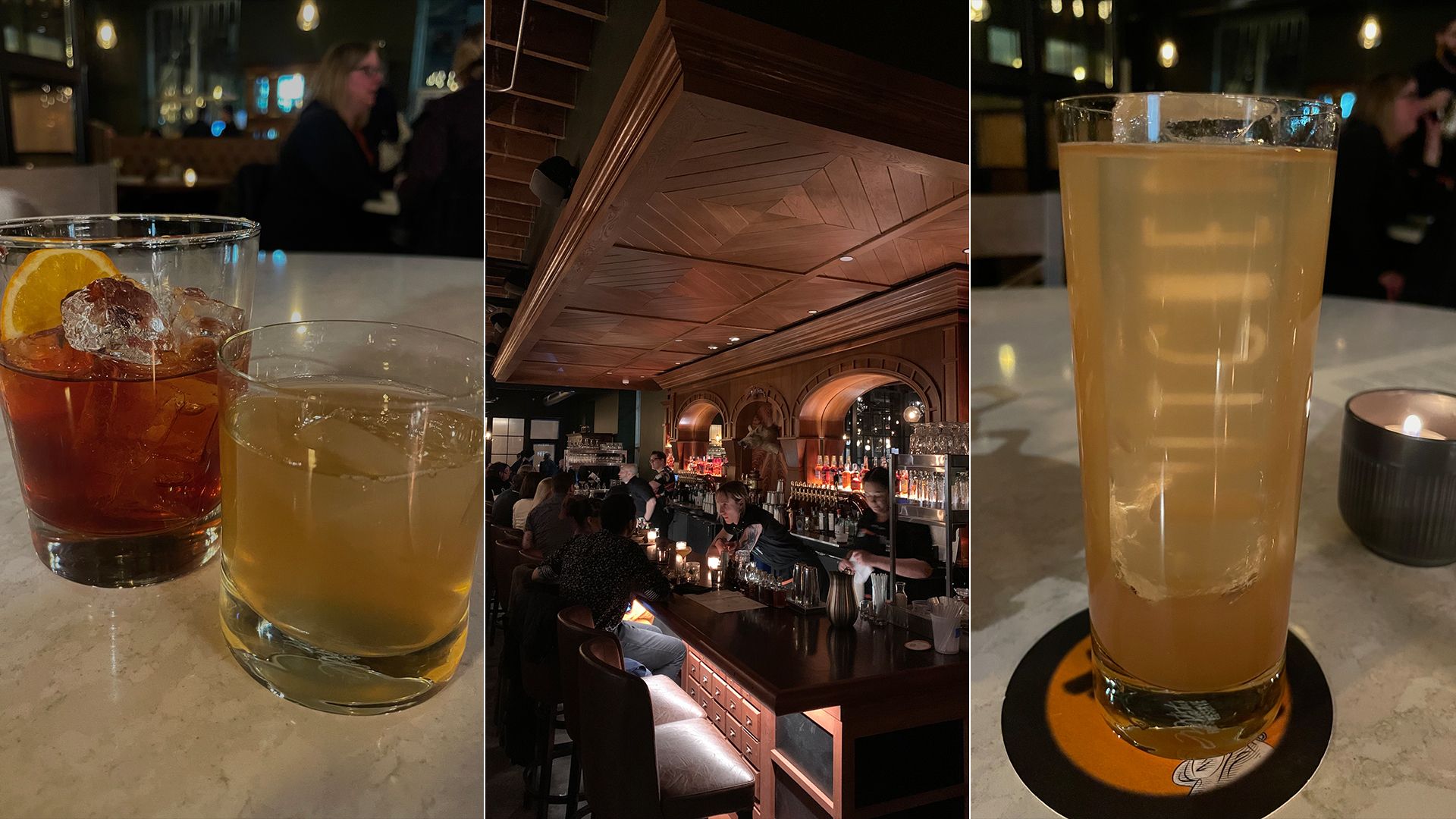 Butcher's cocktail menu takes a unique approach to "something for everybody."
Each drink has three versions: The classic, the bar's spin on it, and a non-alcoholic option.
Brandy Old Fashioned: The lack of whiskey and added splash of spiced apple bitters made this the only Old Fashioned I've ever liked. 9/10.
Cross Pollination: Nonalcoholic drinks can be delicious, but this "Manhattan" with NA whiskey, orange and honey tasted like citrus-infused water. 2/10.
Pearls Before Swine: This is the ultimate dirty martini. Butcher's version uses oyster-shell infused vodka, which gives the drink a seawater-like brine, a slight umami flavor and plenty of salt.
My dining partner called it the best martini he's ever had. I tried one sip and gagged. Average rating: 5/10.
3. 📉 Rent burden declines
Rents in the Twin Cities grew at a slower place than the U.S. average in 2022, according to a report by Moody's Analytics.
Details: The average asking rent for an apartment in the Twin Cities grew by 5.2% in 2022, reaching $1,510, per Moody's.
Why it matters: Rents have risen slower than income growth, which is why the Twin Cities is one of five metro areas where renters became less cost-burdened over the past three years, according to Moody's.
Yes, but: Apartment construction has been booming in the metro over the past several years, helping boost supply.
4. The Spoon: All aboard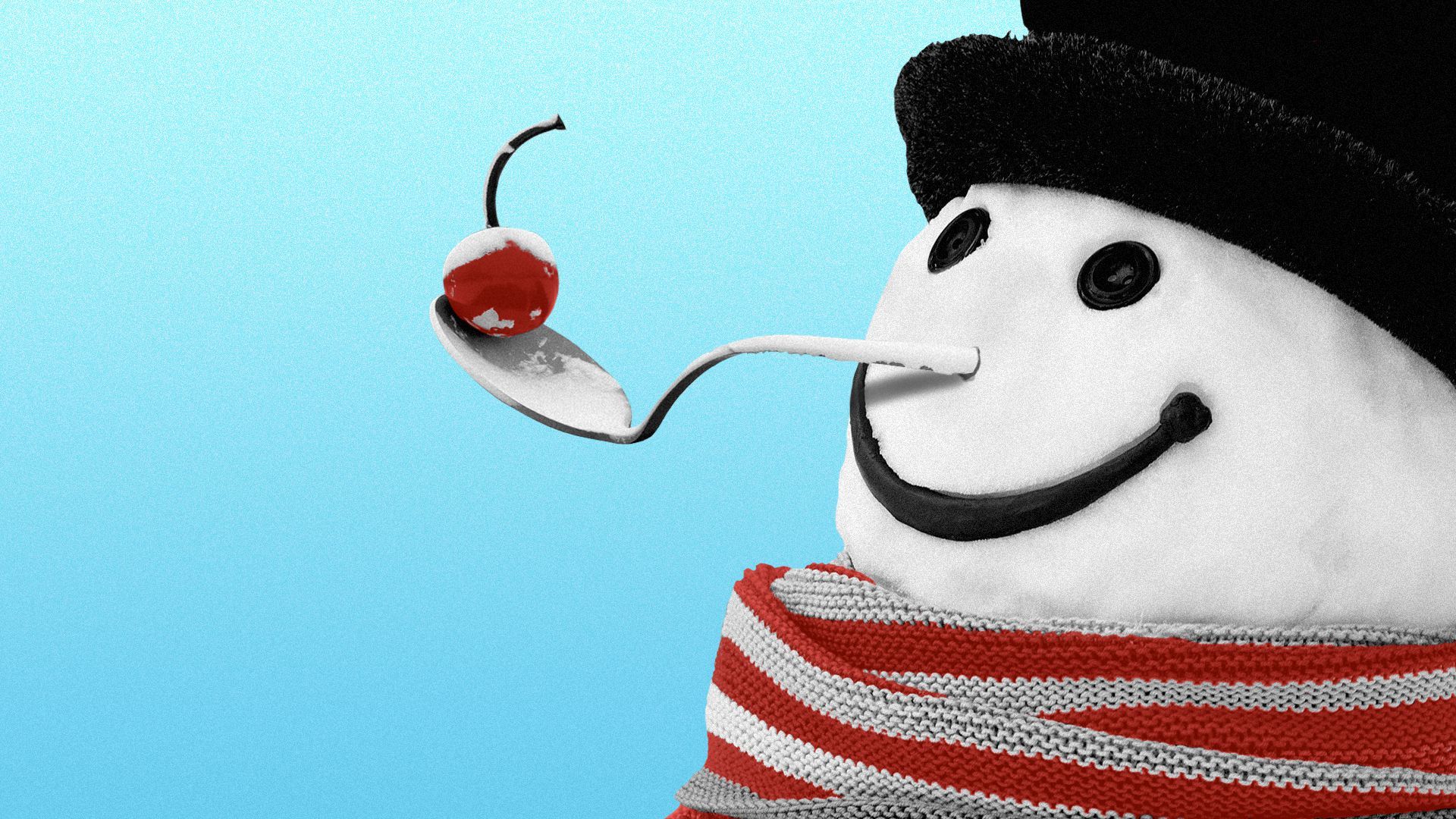 🚃 DFL lawmakers are pushing a bill that would fund Amtrak train service between the Twin Cities and Duluth. (MPR News)
🛍 The owner of Maplewood Mall is no longer putting the shopping center up for auction and will continue its leasing efforts. (Minneapolis/St. Paul Business Journal)
📃 A state official has ordered Ramsey County Sheriff Bob Fletcher to immediately cut down the county jail's population due to safety concerns for inmates.
Fletcher blamed the county board for not providing him enough resources. (Star Tribune)
5. ⚽ Chart du jour: The $540 million team
When it comes to MLS team valuations, Minnesota United FC falls in the middle of the pack.
The Loons are worth $540 million — 16th among the 28 teams that played in 2022.
Driving the news: LAFC recently became the league's first franchise to be worth $1 billion, per Forbes.
By the numbers: The average MLS team is worth $579 million, up a staggering 85% since 2019, Axios Sports' Jeff Tracy writes.
Between the lines: United owner Bill McGuire paid a $100 million franchise fee to join MLS and another $250 million to build Allianz Field. It's looking like those were wise investments.
What's next: Minnesota United opens their season against FC Dallas on Feb. 25. The first home match is March 11.
✈️ Torey relied on at least one reader-submitted MSP travel tip during her trip to D.C. yesterday. Stay tuned for the full list!
🥱 Audrey was not excited for her 7am flight.
🍸 Nick is looking forward to mixing it up with all the other Axios Local reporters and editors this week.
This newsletter was edited by Ross Terrell and copy edited by Nick Aspinwall.