Axios Twin Cities
November 19, 2021
Happy Friday!
☁️ Today's weather: Cloudy, windy and a high of 42.
💸 Minnesotans gave a record $34.4 million to 6,457 nonprofit organizations and schools during yesterday's Give to the Max Day.
Today's newsletter is 902 words — a 3.5-minute read.
1 big thing: You love Lunds, but shop more at Target
Twin Cities grocery shoppers like to spread their dollars around.
Driving the news: More than 1,300 Axios Twin Cities' readers took a survey about their grocery shopping habits.
State of play: Lunds & Byerlys is your favorite chain by a slim margin.
Eight grocers have between 7% and 18.3% support, including hometown chains Lunds, Cub Foods, Target and Kowalski's, plus local co-ops.
Between the lines: This is more evidence that we live in a highly competitive grocery market in which shoppers aren't loyal to just one brand.
92% of those surveyed shop at two or more stores per month and 20% shop at four or more stores per month.
Context: While our readers might love the higher priced Lunds, Kowalski's and co-ops, it doesn't necessarily mean that's where they shop most. Target, Walmart and Cub Foods are the top three grocers in the Twin Cities, accounting for more than half of our metro's annual grocery sales, according to Chain Store Guide.
1 interesting thing: There is broad support — 83% — among Axios Twin Cities readers to allow grocers to sell booze within the main store.
Reality check: Such a change is unlikely anytime soon given resistance to significant liquor legislation at the Capitol and without buy-in from all stakeholders.
What to watch: The grocery market is about to get even more competitive as Amazon is planning several of its new "Fresh" stores here.
2. Minnesota United FC's playoff quest begins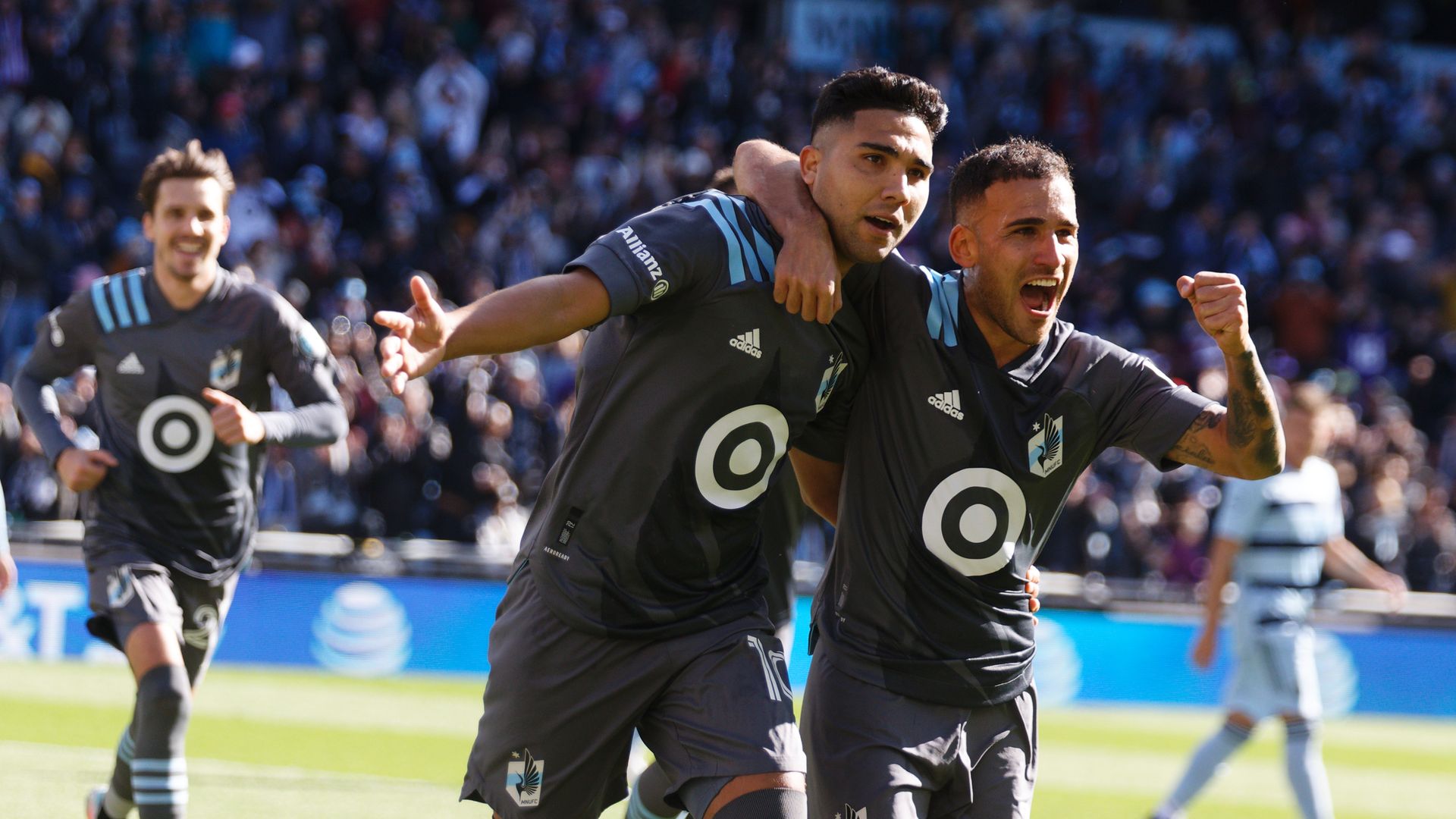 Minnesota United FC's quest for the MLS Cup starts Sunday when the Loons travel to Portland, Oregon to play the Timbers.
What happened: After losing its first four matches of the seasons, the Loons came back and locked down the No. 5 seed. A win over Portland would send the club to the second round for a match at No. 1 seed Colorado on Thursday.
By the numbers: The Loons and the Timbers left the season series 2-0. Portland is a slight favorite in Vegas.
How to watch: The game starts at 4:30pm and will be broadcast on ESPN.
3. What's on tap this weekend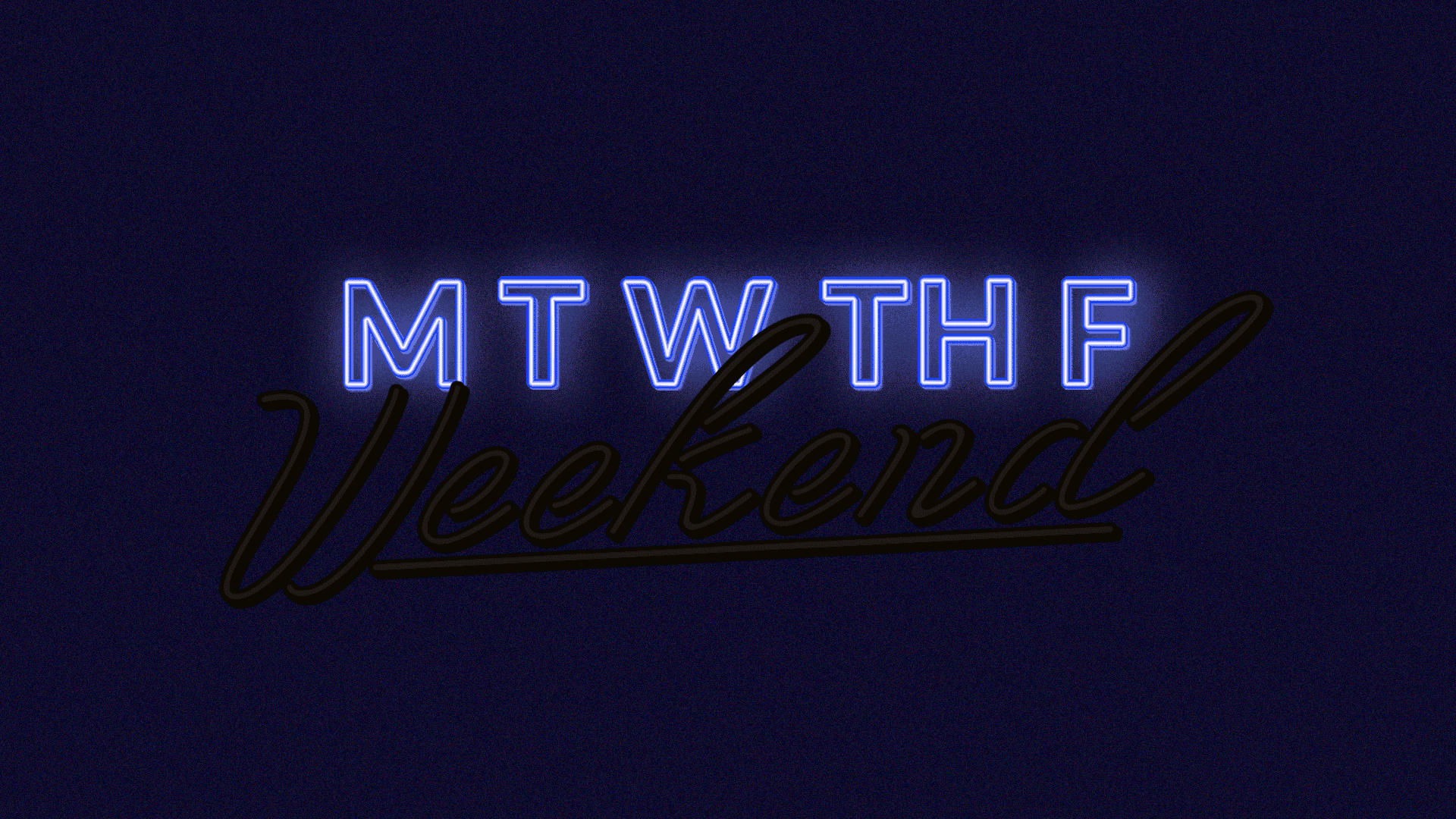 💡Get in the holiday spirit in downtown St. Paul tonight for the Rice Park tree lighting, where officials will flip the switch to over 20,000 twinkle lights. Food trucks, live music and outdoor games to follow. Free. Details.
🧙‍♂️Dress in your finest robes for Boom Island's Yule Ball tonight, a wizarding night of costumes, Harry Potter-inspired beers and live music at Boom Island Brewing Co. A kid-friendly "junior" Yule Ball will be held on Saturday from 12-4pm. Free. Details.
💻BYOC (Bring your own computer) to LAN, LAN, Grey LAN, a Minnesota culture-themed gaming festival this weekend. Play games like Overwatch, Minecraft and Duck Game online or in person at Great Wolf Lodge in Bloomington — all profits go to Make A Wish. Prices vary. Details.
🔮Check out your own reflection at Quantum Mirror in St. Louis Park, a newly opened walkthrough exhibit involving digital art projected onto 180 mirrors. $25 for 25 minutes. Details.
Share our weekend picks with someone you want to hang with.
4. The Spoon: Nibbles of news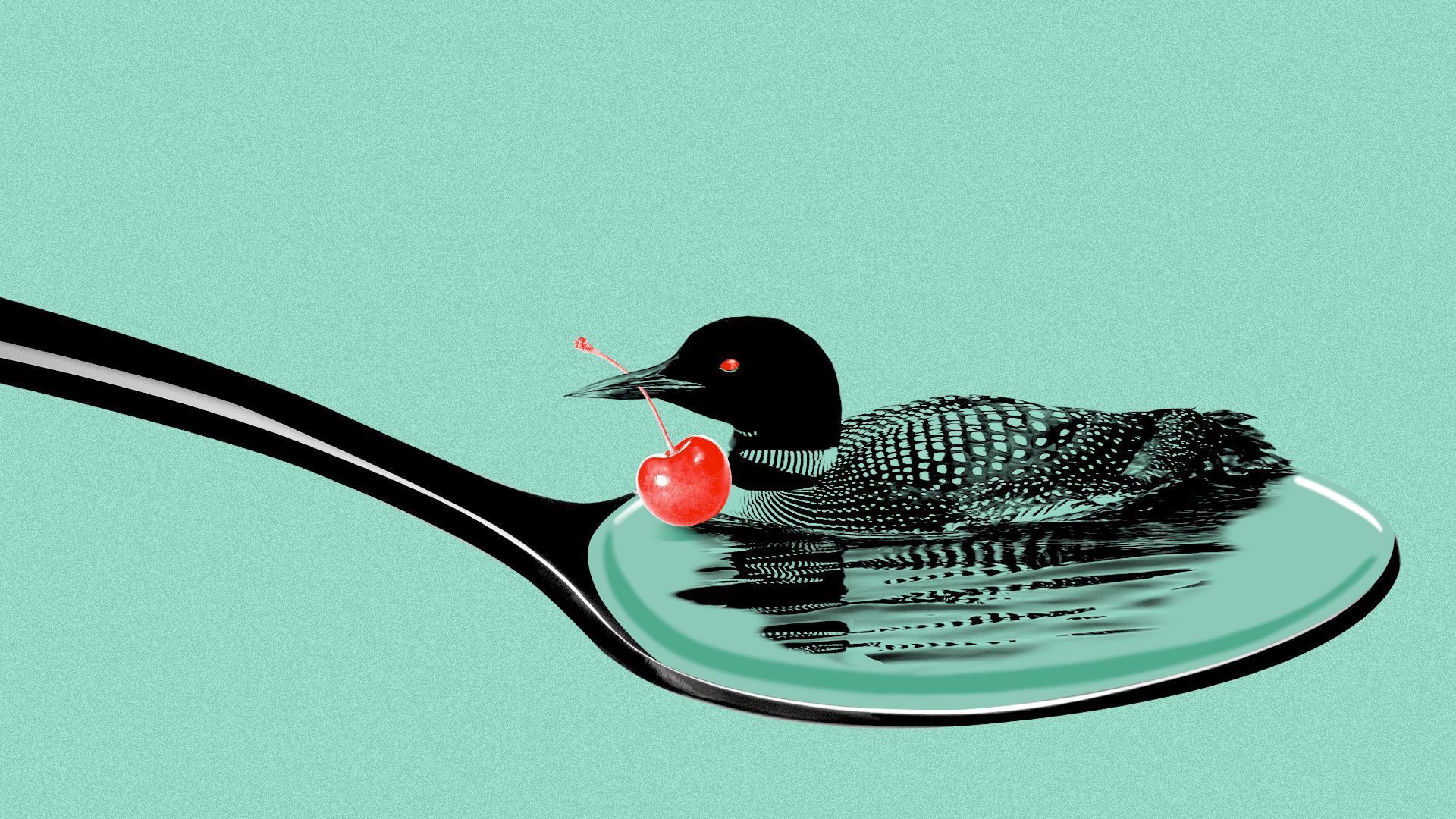 📈 Minnesota's unemployment rate has now reached its pre-pandemic level, but some people have not come back to the labor market. (MPR News)
🍕 Broadway Pizza in North Minneapolis will close in the coming weeks to make way for an apartment building, but the recognizable caboose outside will be sent to a museum. (KSTP)
🥡 Dragon Wok, which opened at 38th and Chicago three months before the murder of George Floyd, is closing for now. "We are sacrificing too much to continue operating in these conditions." (Racket)
🐤 Officials have canceled a test trial for a grape Kool-Aid scented bird repellent meant to keep birds from flying into U.S. Bank Stadium. (Star Tribune)
5. Mapped: Our surging COVID
No state had a bigger increase in COVID-19 cases in the first half of November than Minnesota.
Driving the news: COVID cases here jumped to 80 cases per 100,000 residents between Nov. 3 and Nov. 16, an increase of 33 cases per 100,000, according to The New York Times.
Minnesota now trails only Michigan in the total number of COVID cases per 100,000 residents as we head toward Thanksgiving.
6. Border battle: Tale of the tape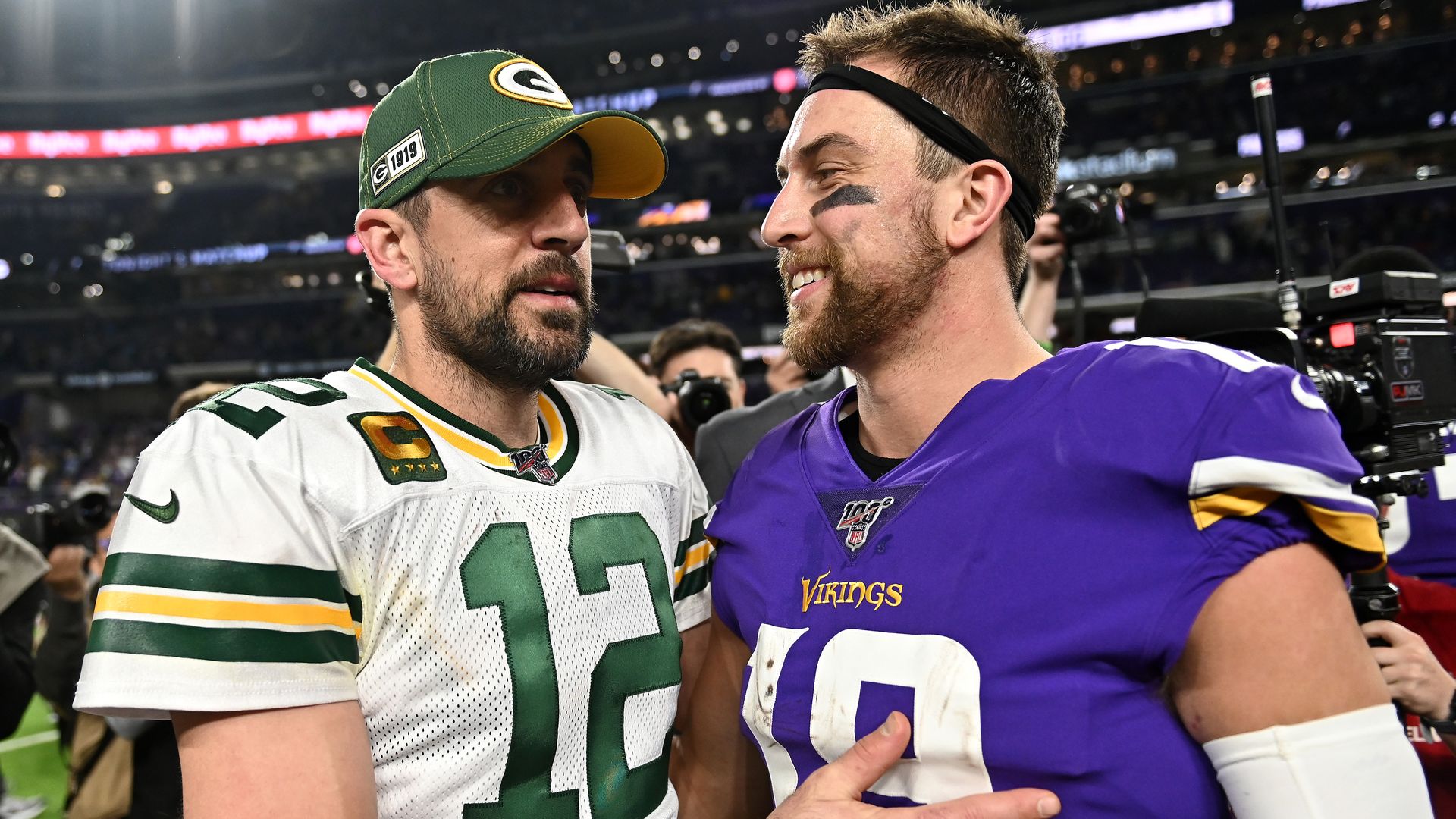 It's Vikings-Packers rivalry week, and this Sunday's game could be the last time Aaron Rodgers plays at U.S. Bank Stadium as Green Bay's quarterback.
Why it matters: The Vikings, with a record of 4-5, could really use a win.
Between the lines: Rodgers taunted Bears fans earlier this year, telling them "I own you." He has a 22-5 career record against Chicago.
The star quarterback hasn't had the same level of success against the purple. He is is 15-9-1 against the Vikings in his career, a good mark but below his 67% career winning percentage.
Since Mike Zimmer took over as head coach in 2014, the Vikings are 7-6-1 against the Packers, though Rodgers didn't play in two of Green Bay's losses.
Vikings QB Kirk Cousins has a 3-3-1 record against the Packers.
What to watch: The game starts at noon and will be broadcast on KMSP Ch. 9.
7. Pic du jour: Minnesota makes NatGeo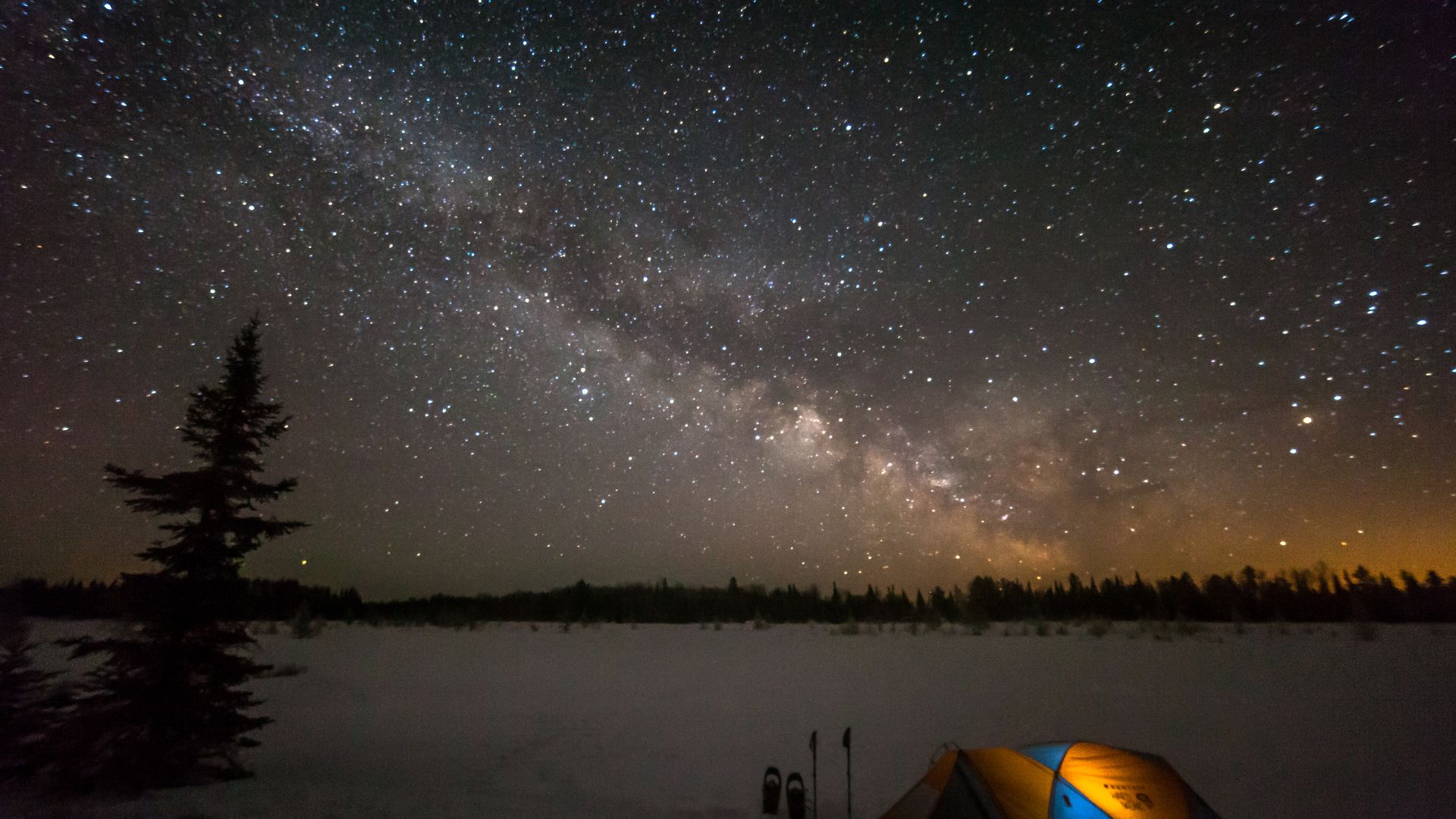 Northern Minnesota made National Geographic's list of 25 amazing journeys for 2022.
What they're saying: The Nat Geo staff identified the Boundary Waters and Voyageurs National Park as two great stargazing destinations.
"Turn off the lights. Thousands upon thousands of stars dazzle above northern Minnesota. This remote region bordering the Canadian province of Ontario has little to no light pollution, and residents are determined to keep it that way."
Our weekend:
🏈 Nick is watching the Vikings-Packers game with family.
🥧 Torey is going to a pie party.
💉 Audrey is recovering from her booster shot.
Editor's note: The 3rd item has been corrected to note that Minnesota United FC went 2-0 against Portland in the regular season, not 1-1.