Axios Twin Cities
March 18, 2023
Hey, Saturday! It's Audrey.
⛅️ Weather: Cloudy and windy today with highs in the mid-20s; clear skies tomorrow with highs in the low 30s.
Join the club: Axios Twin Cities needs your help to grow. Become a member starting at $50/year and get access to insider notes from our local team.
This newsletter is 465 words — a 2-minute read.
🐬 1 big thing: A kids-free zoo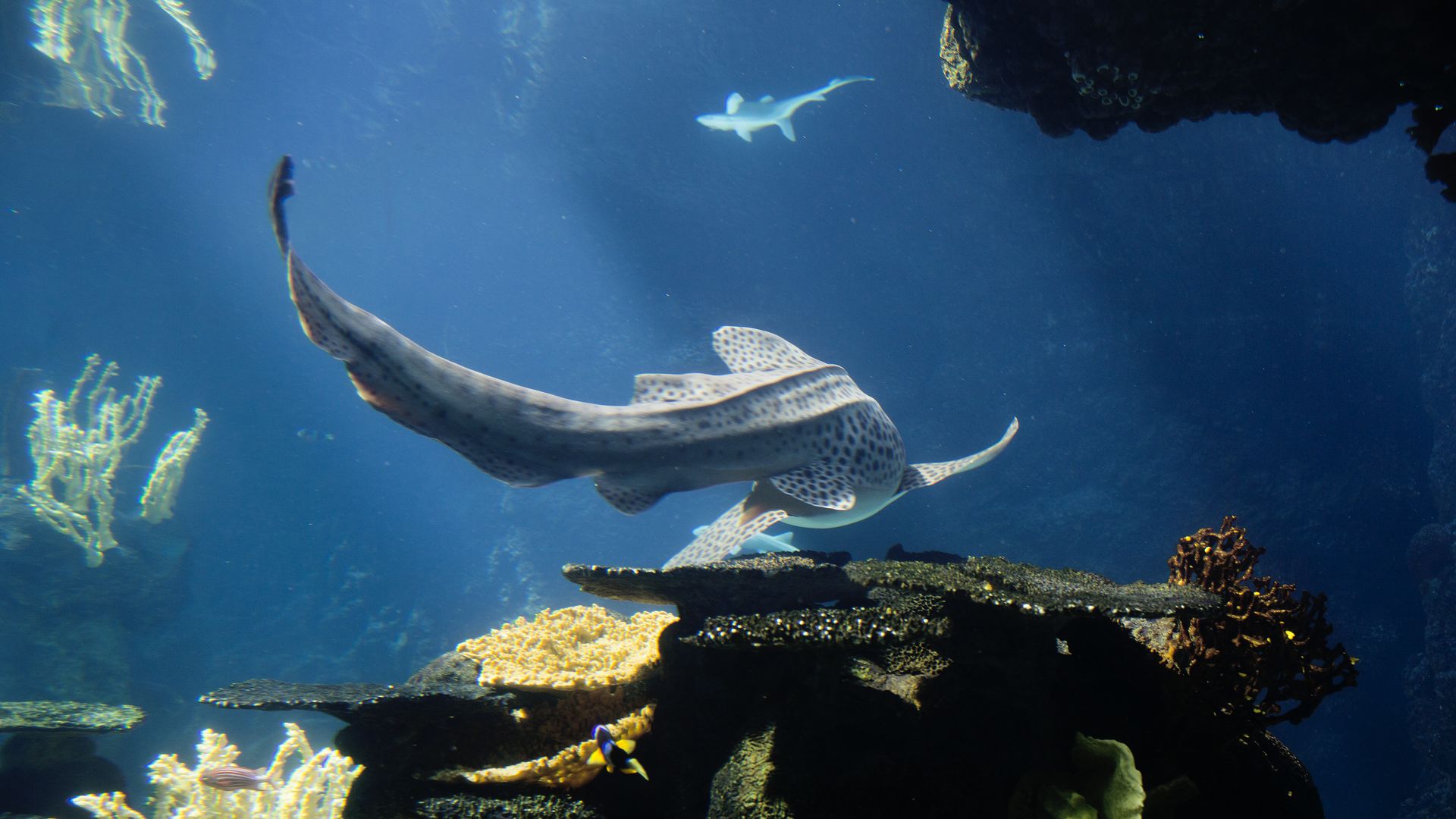 The Minnesota Zoo is a popular family-friendly destination, but a few times a year, it becomes an adults-only playground.
What's happening: I attended the March 11 "Zoo After Hours" — a recurring, 18+ night for those looking for a kids-free experience.
Because of the cold and early sunset, last week's 5-8:30pm event only featured the aquarium and Tropics Trail, a warm, lush and winding path through exhibits.
Plus, we could purchase beer, wine and zoo-themed cocktails.
Who made it great: Lucky, Kai, Noelani and Spree, four of the seven bottlenose dolphins Minnesota is temporarily hosting while their home at Illinois' Brookfield Zoo undergoes renovations.
This wasn't the first after-hours event, but the zoo hasn't held dolphins since 2012.
When they publicly debuted last December, their tank quickly became one of the most popular — and crowded— spots, volunteers told me.
My thought bubble: This was worth every penny of my $15 admission. It was quiet and calm with no crowds — a unique experience.
It's also worth visiting — with or without kids— before the dolphins return to Illinois. When I went, they swam right up to the glass.
A spokesperson told me they'll likely be around through the end of May.
What's next: Tickets ($25) go on sale soon for the April 29 after-hours experience. This time, the entire zoo will be open.
The Treetop Trail, a walkway built on the former monorail tracks that lets pedestrians view the zoo from above, is set to open this summer.
2. The Spoon: No meat for New Ulm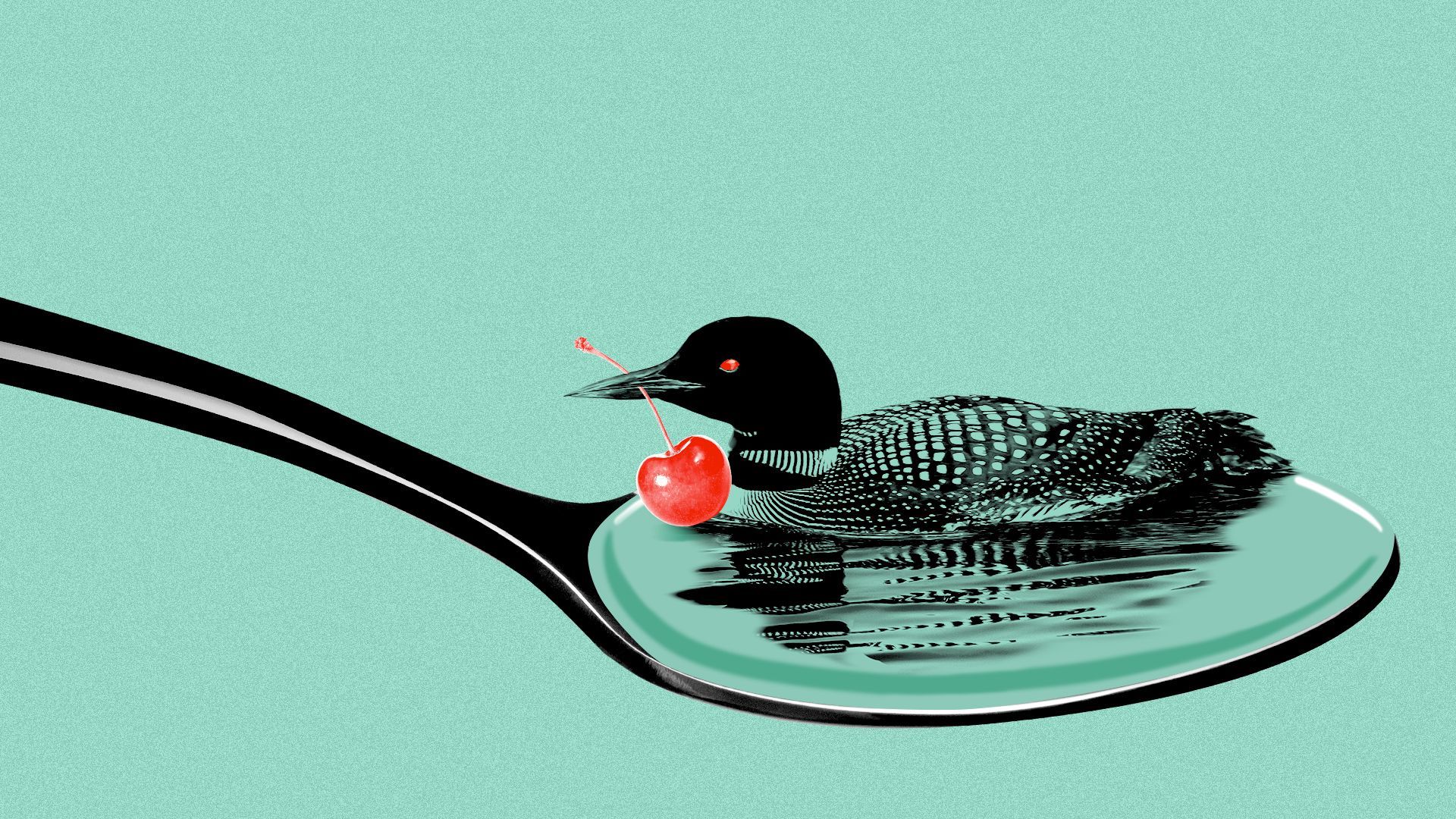 ⛪️ Five of the six Roman Catholic dioceses in Minnesota temporarily lifted Lenten restrictions on eating meat on Fridays in honor of St. Patrick's Day. The one outlier was a diocese in New Ulm. (Marshall Independent)
New Ulm St. Patrick's Day parade co-founder Tom Donnelly said Thursday that good Irishmen will abide by the decision "as we always do."
🤖 Bemidji Middle School's robotics team qualified for the VEX Robotics World Championship for the second year in a row. (The Bemidji Pioneer)
🔨 A run-down Waterville hotel on the National Register of Historic Places will be restored and converted into a five-unit apartment building. (Owatonna People's Press)
3. Two signs to go: Pay up for Aqua City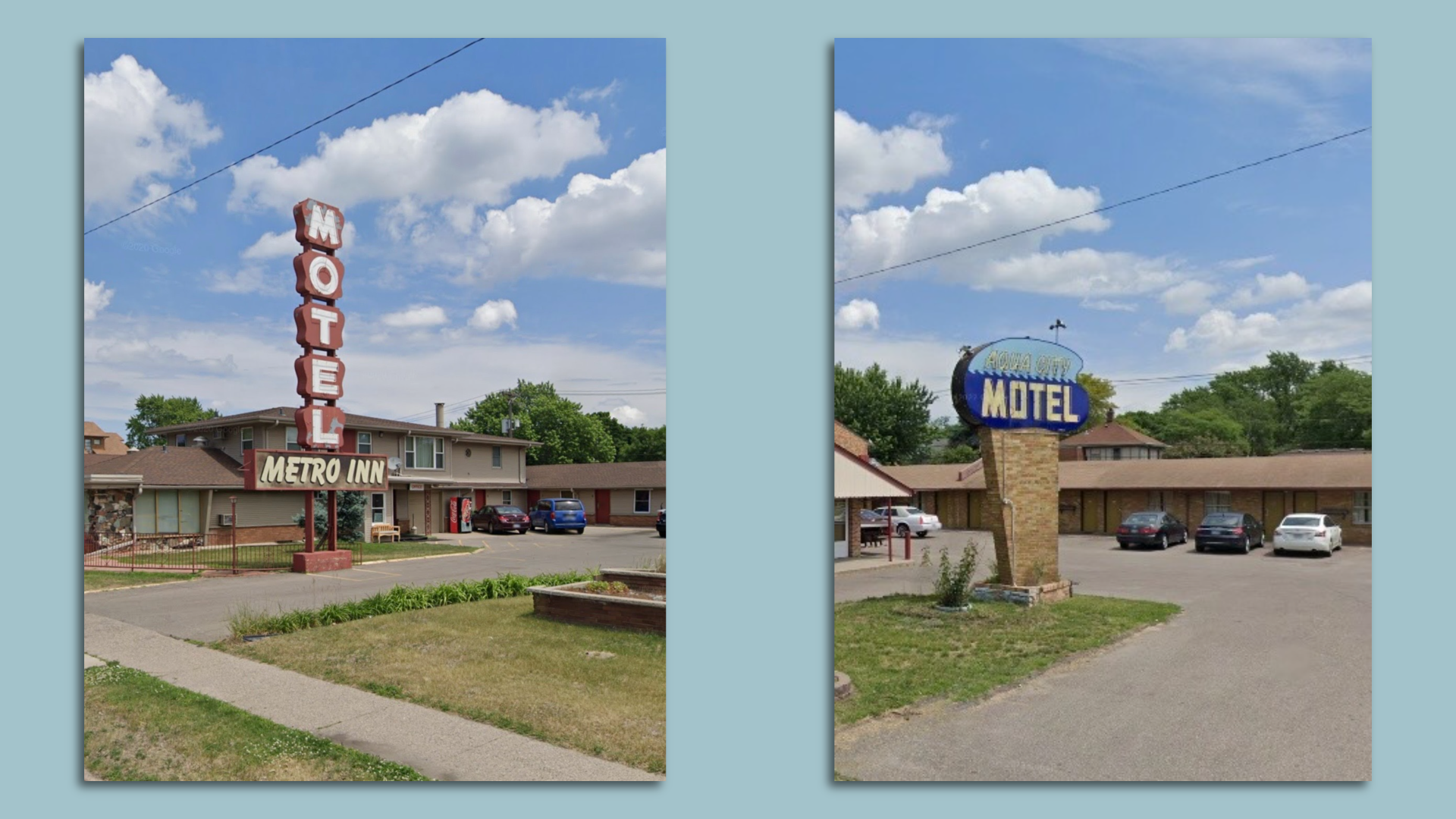 Two old Minneapolis motel signs have been put up for auction as Hennepin County prepares to convert the buildings into affordable-housing units.
The bidding opened Tuesday at $5/sign. As of Friday afternoon, the Metro Inn sign had reached $18; Aqua City Motel's was at $525 with more than 3o bidders.
What they're saying: The signs had to be removed so it was clear rooms weren't available for rent, but the county recognized some might find them to be "novel or worth preserving," a spokesperson for Hennepin County told me.
But: The decades-old signs are in "used condition." No guarantee the neon works, according to the auction site.
Thanks for reading! As always, send tips/thoughts/what you would do with a giant motel sign to [email protected].
😢 If you need me, I'm trying to emotionally prepare myself before watching "The Last of Us" finale. I have a feeling I'll be sad.
See you next week!
Our bad: In our Friday newsletter, some readers pointed out we used the wrong image for our story on the Monticello nuclear plant. We have swapped it out with the correct photo.
This newsletter was edited by Ross Terrell and copy edited by James Gilzow.