Axios Twin Cities
February 02, 2023
🌤 Happy Groundhog Day!
It's going to be a cold one, with temps falling to the low single digits in the afternoon, according to NWS.
But it won't get as cold as Feb. 2, 1996, when the temperature hit -60 in Tower. That remains the coldest temperature recorded in state history.
Today's newsletter is 725 words — a 3-minute read.
1 big thing: Valentine's Day planning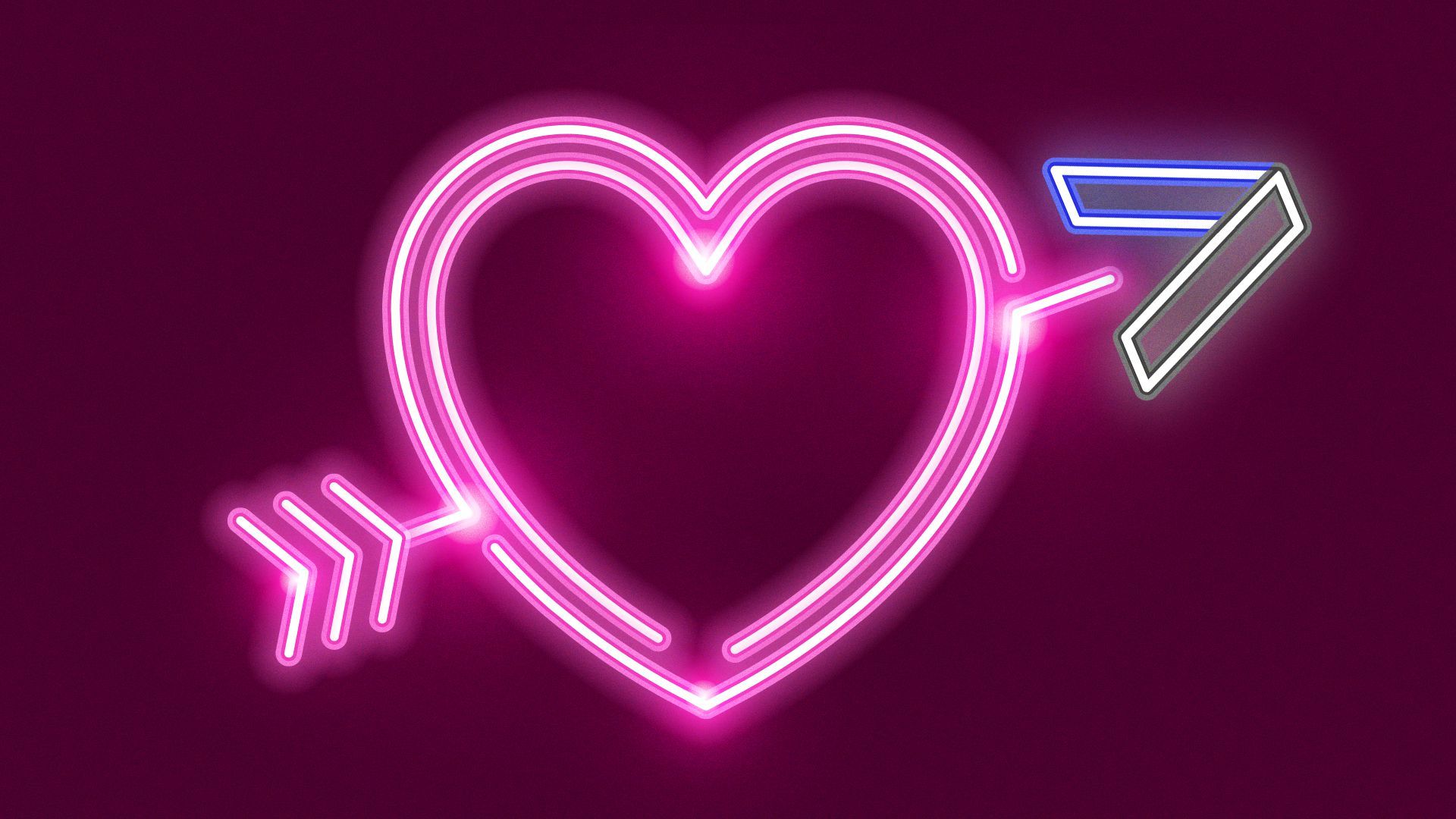 Valentine's Day is fast approaching, and there are plenty of ways to treat your special someone (or yourself) for the holiday.
What's happening: V-Day falls on a Tuesday this year — which can be an awkward day for a big night out. Audrey found 10 things to do on and around Feb. 14, whether you're partnered up, happily solo or looking for love.
Pro tip: If you want a better chance at a hard-to-get restaurant, consider an early dinner on Sunday. Everyone else will be busy watching the Super Bowl.
Here are some of her picks this year:
Dinners/Drinks:
🧑‍🍳 Cooks of Crocus Hill's vegetarian or gluten-free dinners require some work — guests head to the kitchen and prepare the three-course meal themselves, with help from the chef. Feb. 11-12; $125/person
🍸 Cocktails at the CAT Museum is a pre-Valentine's Day cocktail party at Shoreview's new studio glass art museum. Guests can tour the exhibit after-hours while enjoying drinks, hors d'oeuvres and dessert. Feb 10; $40/person.
Tip: Several of the spots on our updated Romantic Restaurants guide have reservations available or accept walk-ins.
Out and About:
😱 Skip the romance and go for terror at Cupid's Revenge, a Valentine's Day-themed haunted house in Inver Grove Heights. (It's a great excuse to hold your partner's hand.) Feb. 10-11; $25/person.
💃 Bring your partner to Minneapolis Cider Company for a night of big band music and swing dancing. No experience, no problem: There's a free dance lesson at 6:15. Feb. 16; $10/entry.
Going solo:
❤️ Show local art some love at Mia's Institute of Hearts. Visitors receive paper hearts upon entry to place beneath their favorite piece of art; explore the galleries to see what others picked. Feb. 9-12; Free.
🐕 Make your pup your wingman at Dating with Dogs, a singles mixer for dog lovers at Forgotten Star Brewing in Fridley. No pup required for entry; proceeds benefit Ruff Start Rescue. Feb. 14; $10 advance.
A new career is waiting for you
2. Map du jour: The groundhog knows
By the time you get this newsletter, Punxsutawney Phil will have made his prediction on how much winter we have left.
There's good reason to trust the little groundhog.
Over the past 75 years, Phil has correctly predicted whether there will be an early spring 69% of the time, according to an Axios analysis of NOAA data.
Axios data journalist Erin Davis defined an early spring as one that's significantly warmer — by one standard deviation — than the average of the previous 30 years.
Nick's thought bubble: Even if Phil sees his shadow, most Minnesotans would be happy with winter ending in mid-March.
3. The Spoon: Grads can walk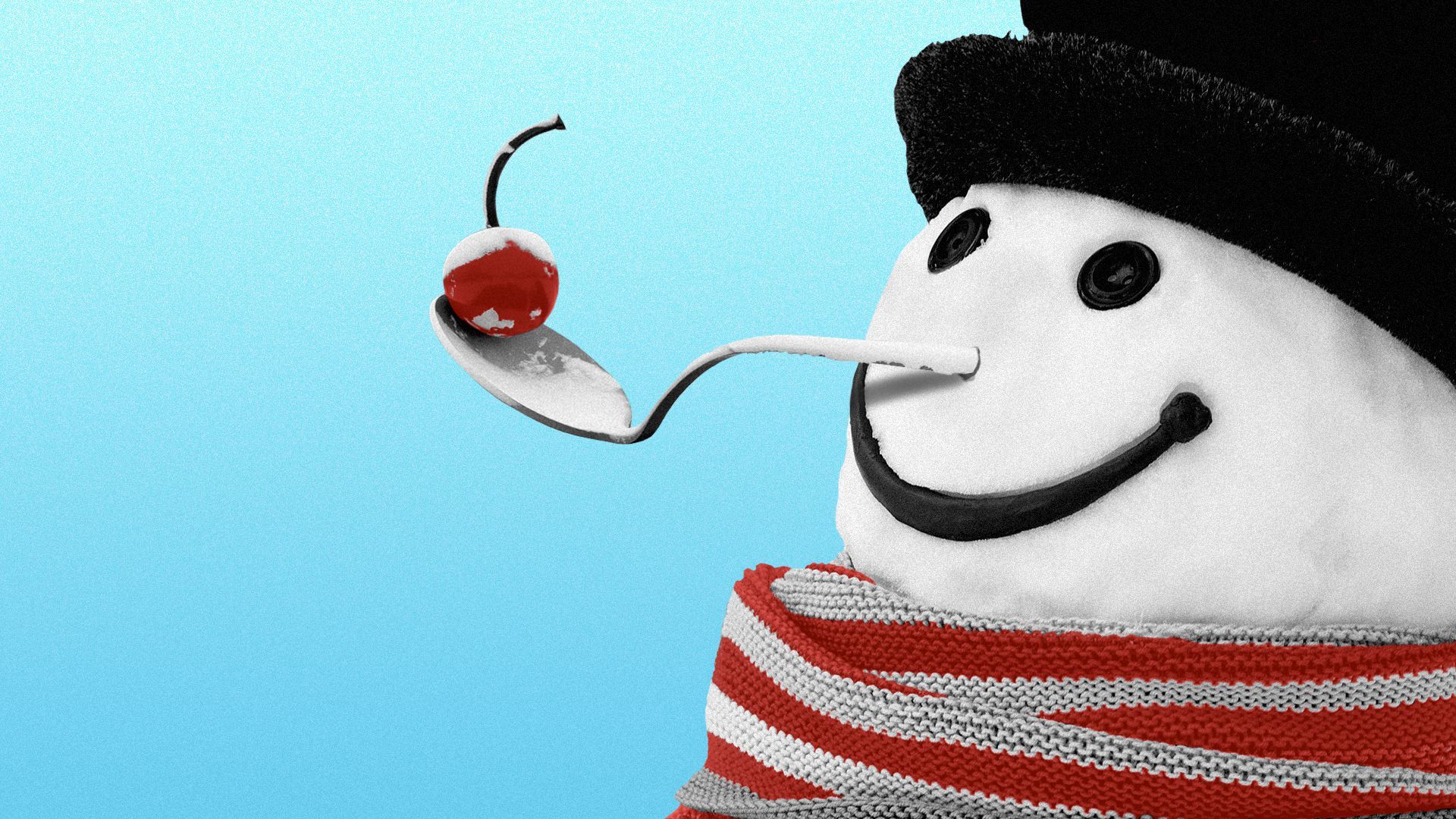 🏢 Bright Health is conducting another round of layoffs. This time, it's 68 employees at its Bloomington headquarters. (Star Tribune)
🎓 The University of Minnesota has reversed course and will allow individual students to walk the stage and receive diplomas at their ceremony this spring. (KARE 11)
🏈 The 1998 Minnesota Vikings are the best team to miss the Super Bowl, according to one study. (Fox 9)
4. 🌟 The case for making Ant an all-star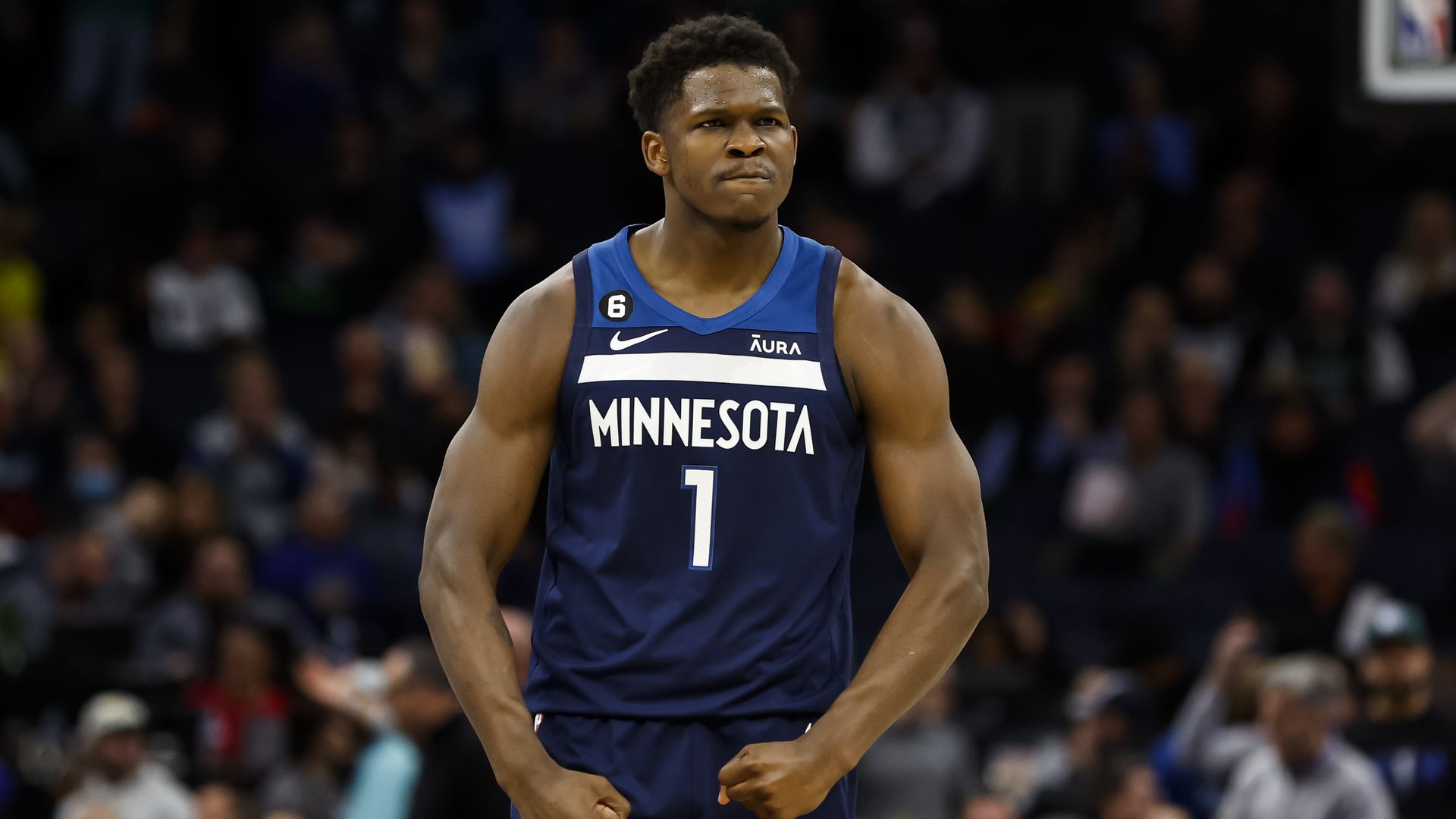 The NBA will announce the full rosters for its all-star game today. It would be a shame if Timberwolves guard Anthony Edwards isn't on the list.
Why it matters: It really doesn't. The mid-season game is silly and great players get snubbed all the time.
Yes, but: It's a good time to alert the masses that Edwards has taken a big step forward this season and is willing an injury-riddled Wolves team into playoff contention.
By the numbers: Here's what he's been doing:
Averaging 27 points, 6 rebounds and 5 assists in 16 January games.
The Wolves went 11-5 during that span, even though Karl-Anthony Towns has been out with a calf injury.
Ant has not missed a game this season, which is rare for a star player in the NBA these days.
In addition to his thunderous dunks, he's made 500 three pointers faster than any player in NBA history.
Oh, and he's still just 21 years old.
The intrigue: With Edwards taking over as team leader, fans will be watching to see how Towns fits back into the mix when he returns from injury.
The bottom line: Ant is the most exciting player this franchise has had since Kevin Garnett.
Fan voters may not be aware of this yet, but coaches, who choose the all-star reserves, should get him into the game.
🥶 Nick remembers that cold day in 1996 well. It was -32 in the Twin Cities and St. Paul Public Schools cancelled classes, which was rare back then.
😬 Audrey spent the day writing a Valentine's Day guide as a way to procrastinate her own planning.
Torey is still off.
Today's newsletter was edited by Ross Terrell and copy edited by Nick Aspinwall.