Axios Twin Cities
November 09, 2022
It's Wednesday. Rise and shine! We stayed up late — and got up early — to bring you the latest on yesterday's election.
⛈ Showers and thunderstorms continue today. High of 65.
Today's newsletter is 829 words, a 3.5-minute read.
1 big thing: A good night for Democrats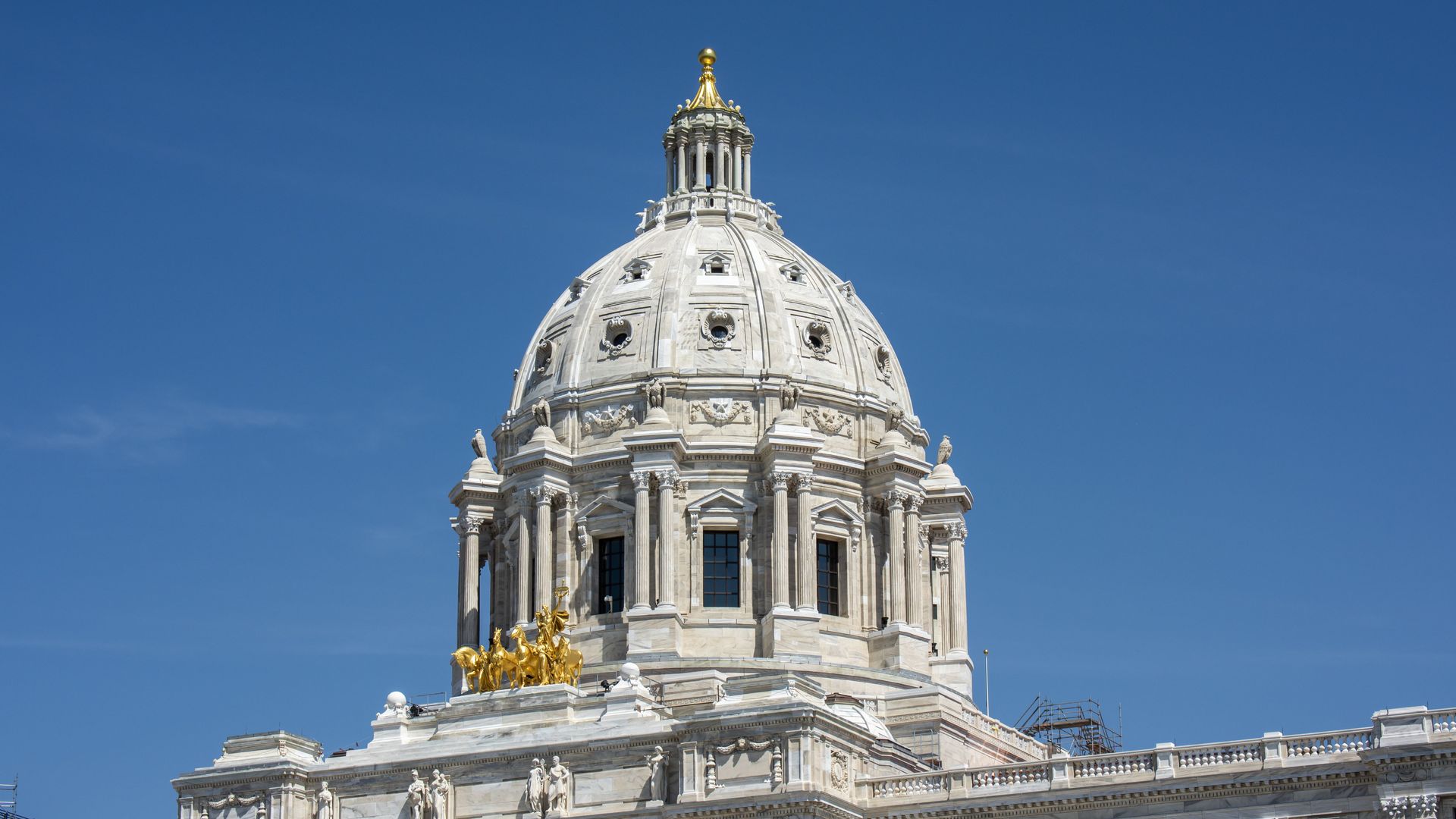 Minnesota Democrats are poised to defy expectations and retain control of key offices following yesterday's midterms.
The big picture: If the results as of this morning hold, the DFL could enter 2023 with "trifecta" control at the state Capitol and all statewide constitutional offices.
Where things stand: DFL Gov. Tim Walz and Secretary of State Steve Simon won re-election by strong margins.
Attorney General Keith Ellison and Auditor Julie Blaha — widely seen as the two most vulnerable state-level Democrats on the ballot — clung to narrow leads over rivals Jim Schultz and Ryan Wilson as of this morning. Both races remained too close to call as of 6am.
Democrats held their majority in the state House and declared a narrow 34-33 victory in the currently GOP-controlled Senate. The AP had not yet called the chamber as of early Wednesday and Senate Republicans have not publicly conceded.
On the federal level, U.S. Rep. Angie Craig doubled her 2020 margin against GOP challenger Tyler Kistner to win the state's sole toss-up congressional seat by 5 points.
What they're saying: "Republicans, quite frankly, we didn't have a red wave. It was a blue wave," GOP gubernatorial nominee Scott Jensen told supporters in an early morning concession speech.
Context: The party in power usually loses seats in a midterm election.
Those dynamics, plus state and national polling, had pointed to a good night for the GOP. Republicans entered Tuesday bullish on their chances for taking both chambers of the Legislature and winning at least one statewide office for the first time since 2006.
Yes, but: Minnesota Democrats, like many of their counterparts across the country, fared better than many political handicappers and insiders expected, thanks in part to big margins in the metro.
Between the lines: The messaging wars in Minnesota races reflected the national trend lines, with Democrats focused on abortion and Republicans homing in on crime and inflation.
Jensen, who faced an onslaught of ads on his past abortion comments, acknowledged to reporters Tuesday night that it was "pretty obvious" that abortion was "a powerful issue" in the race.
What to watch: If Democrats do indeed flip the Senate, they'll have a trifecta at the Capitol for the first time since 2014.
That means they'll be able to pass legislative priorities and decide how to spend the record surplus without striking deals with the GOP.
If the GOP maintains control of the chamber, the divided government dynamics that dominated the last session will continue.
2. Charted: Where statewide races stand
3. Local race results: Moriarty wins county attorney
Hennepin county attorney: Mary Moriarty defeated Martha Holton Dimick 57%-42%.
The big picture: The rivals had offered divergent visions for the office, with Moriarty focusing on reform to the criminal justice system and Holton Dimick pledging to crack down on violent crime.
Hennepin county sheriff: Dawanna Witt won in a landslide, with more than 60% of the vote. She'll be the first Black and the first female sheriff.
Brooklyn Center Mayor: Mike Elliott, who pushed for a public safety overhaul following the 2021 police shooting of Daunte Wright, lost to Council Member April Graves.
Plus: Before yesterday, a Black woman had never been elected to the state Senate. Three will be sworn in next January.
4. The Spoon: Ope! Minnesota's Powerball snag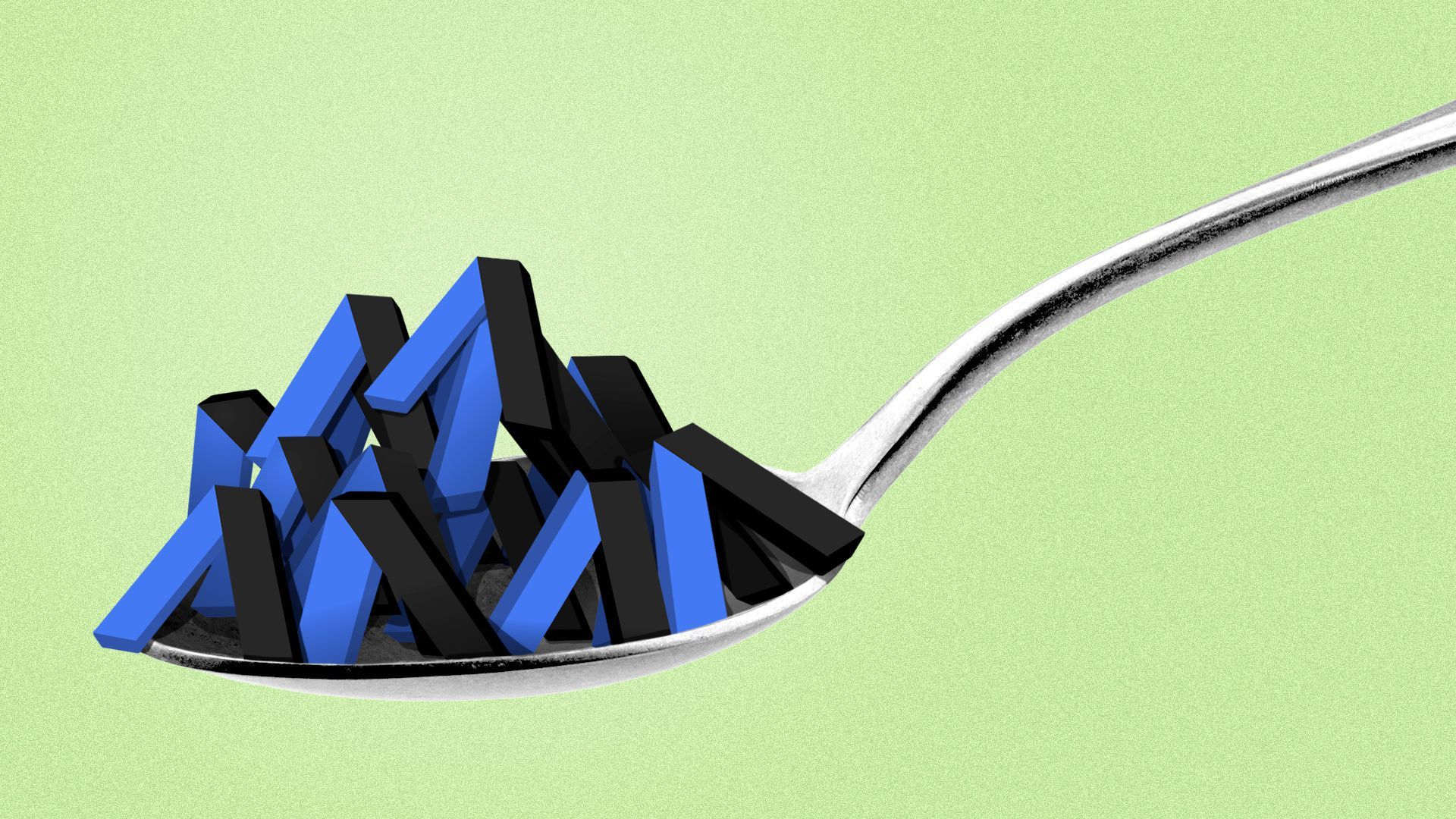 💰 The Minnesota Lottery said it was responsible for the nearly 10 hour delay in the $2 billion Powerball drawing. (Star Tribune)
🥗 Sweetgreen has opened its third Minnesota restaurant, this one on St. Paul's Grand Avenue. (Pioneer Press)
😋 Shop and dine at one of Eater Twin Cities' 16 recommended grocery store cafes. (Eater)
5. New life for Uptown's Seven Points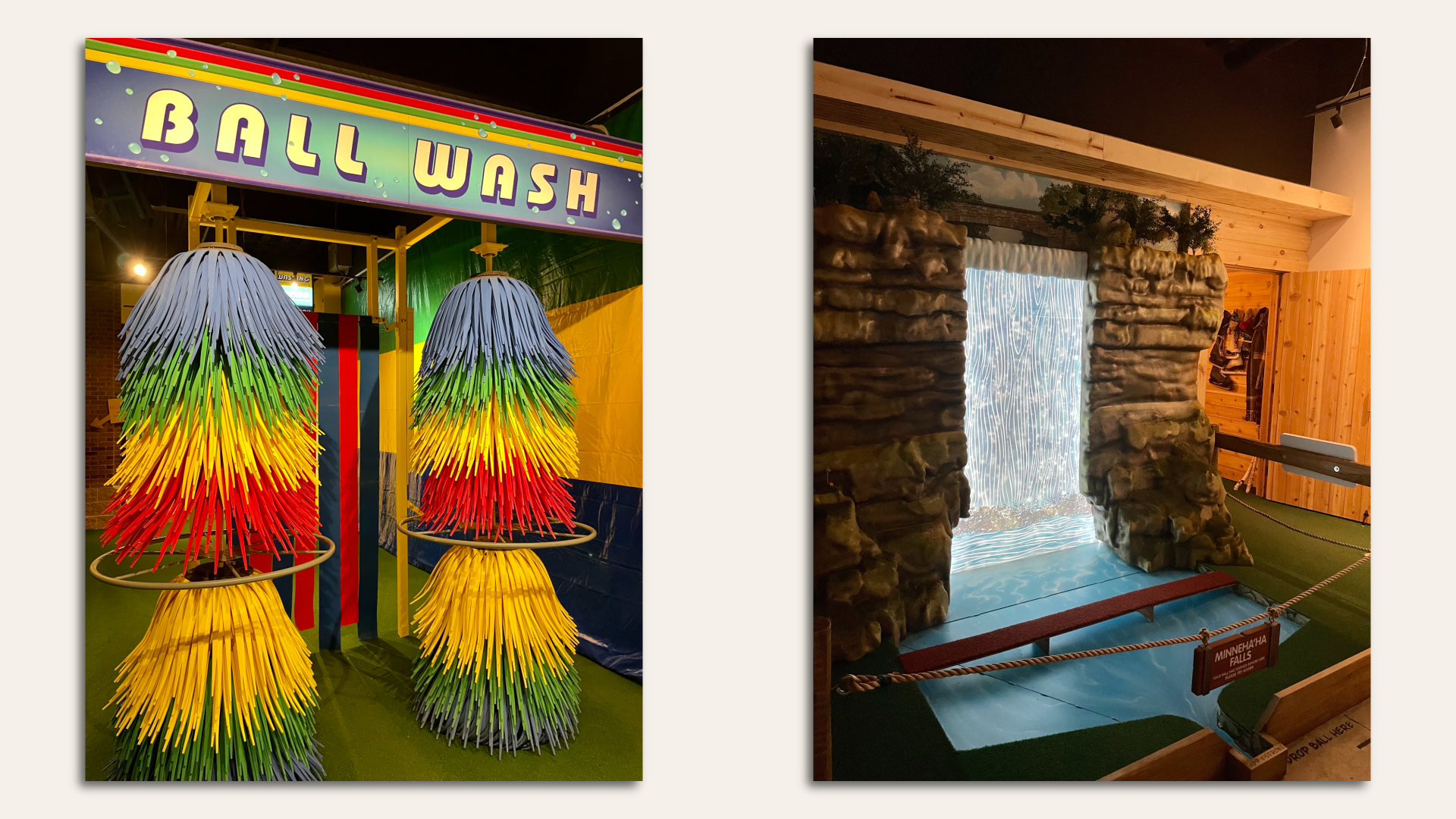 The second phase of Uptown entertainment venue Arts + Rec debuts on Thursday, breathing life back into a largely empty shopping mall.
What's happening: Arts + Rec's artist-designed mini golf course, intimate black box theater, speakeasy and restaurant opens this week in Seven Points, the building on Lake and Hennepin formerly known as Calhoun Square.
The venue was co-founded by the creators of Can Can Wonderland; the first phase, a seasonal rooftop bar, opened this summer.
Why it matters: The 22,000-square-foot complex is a major catch for the mall. Many big retailers, including Kitchen Window and CB2, left Seven Points this year as developers prepare to demolish and redevelop the mall's southern portion.
Arts + Rec took over a large chunk of the remaining building, sharing the space with LA Fitness, Chase Bank and a handful of local businesses.
What to expect: An over-the-top mini golf course where each of the nine holes has a completely different theme — like a music room that doubles as an operational record store.
One hole takes the player through a large car wash. On another, an alien ship descends from the ceiling to steal the ball.
6. Quote du jour: The sorry state of the Wolves
"We just play soft, man ... Teams just coming in like, 'We're going to take their heart,' and that's what's going on."
— Wolves guard Anthony Edwards at a
press conference
following Monday night's 120-107 loss to the New York Knicks, dropping the team's record to a disappointing 5-6.
🍻 Congratulations to reader Beth W., who was first to correctly guess that the beer featured in yesterday's newsletter was from 56 Brewing. She gets a tote bag!
☕ Torey needs more coffee. And a nap.
💤 Nick is also going to try to take a nap.
🐈 Audrey is cat sitting.
Today's newsletter was edited by Kayla Sharpe.