Axios Twin Cities
March 25, 2021
What's up, Twin Cities? It's Thursday and the sun is shining again.
🚗 PSA for procrastinators: Are you among the 130,000 Minnesotans who didn't renew your expired driver's license during the pandemic? Now is the time to act!
Some of you have asked how to share stories from this newsletter on social media.
If you check the bottom of each item there are links to do just that — via Facebook, Twitter, LinkedIn and good old fashioned email. We also post versions of some stories online here.
Go ahead and give it a try!
Today's newsletter is 947 words, a 3 1/2-minute read.
1 big thing: It's finally a renter's market, but for how long?
The cost to rent an apartment in the Twin Cities has declined for the first time in years.
The median rent for a studio in the last quarter of 2020 decreased by 6%; one-bedroom rents were flat and two-bedroom rents were down 4% compared with 2019, according to end-of-the-year data from HousingLink.
Why it matters: If you're a renter, you've been living in a landlord's market for years. The vacancy rate for apartments in the Twin Cities has been so low that landlords have been raising rates, on average, 5% or more each year.
State of play: The most renter-friendly submarkets right now are the downtowns of St. Paul and Minneapolis, which have a glut of new apartments thanks to several years of strong development.
The pandemic has taken away some of the main reasons to live downtown. Add in civil unrest and rising crime and vacancy has reached 8.4% in downtown Minneapolis and 11.2% in downtown St. Paul, per the Star Tribune.
There are good deals to be had in both cities, with offers of free rent, free parking and cash. Here are a couple:
The soon-to-open 240 Park Avenue apartments — developed by the owners of the Vikings — is advertising two free months for the building, which is near U.S. Bank Stadium.
So, too, is the new Cordelle complex next to St. Paul's Harriet Island.
Yes, but: You will notice the sweetest deals are for luxury apartments with high rents. Rents have actually increased in lower-income areas, according to a recent Zillow report.
Outlook: The Zillow report notes that across the U.S. rents are on the upswing again, with increases of around 0.5% in the past couple months.
2. Minneapolis become testing ground for school police debate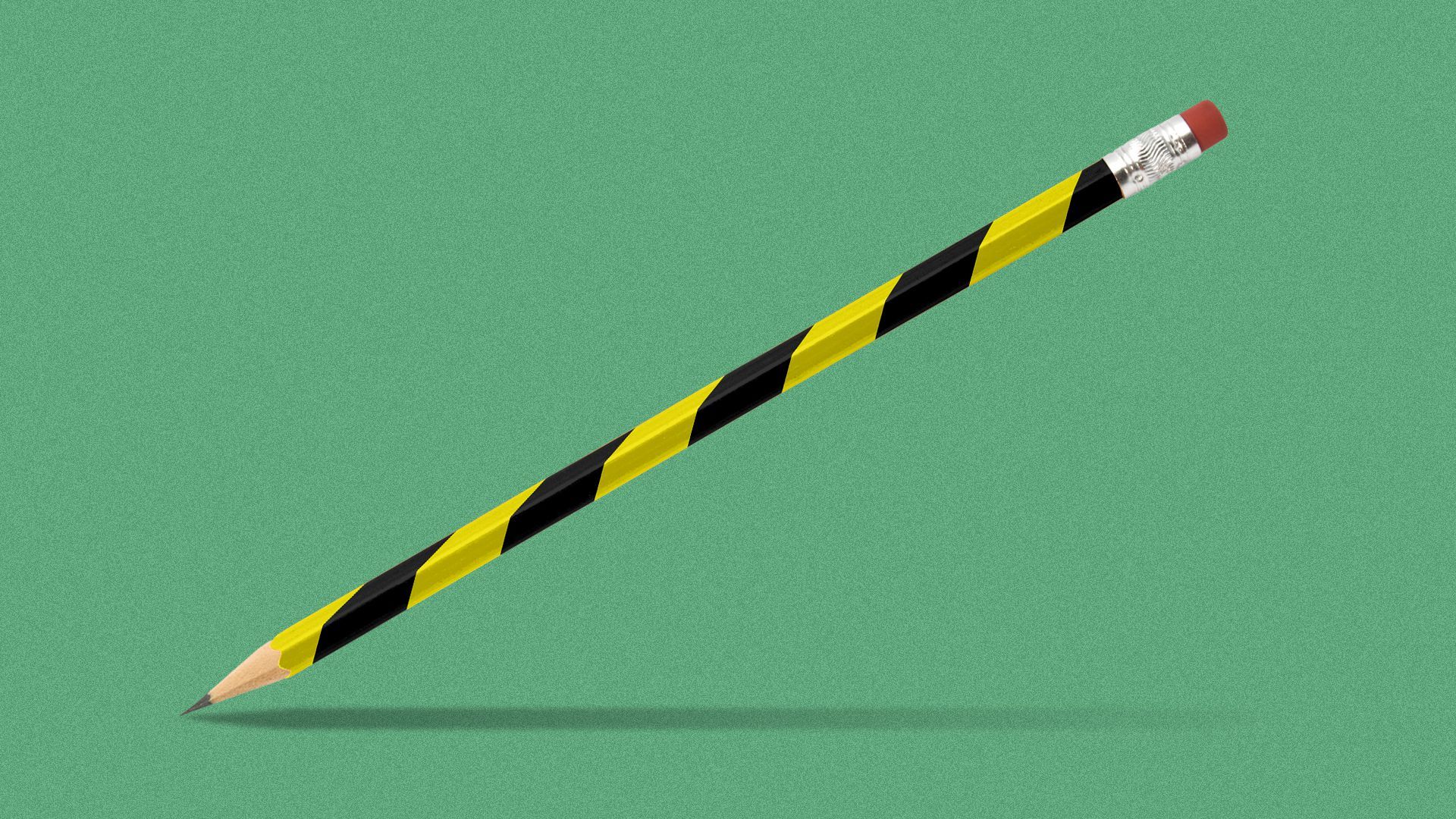 As students nationwide return to the classroom, Minneapolis will be closely watched as a testing ground for the "police-free schools movement," the 74's Mark Keierleber reports.
What's happening: "After [George] Floyd's death prompted the Minneapolis school board to terminate its longstanding contract with the city police department, the district hired a cadre of 'public safety support specialists,' many with criminal justice experience, to fill the void," Keierleber writes.
The district was among the first of dozens nationwide that broke with police.
The move was celebrated by many activists and students. But as high schoolers prepare to head back, some are worried about the new plan.
"I pray to God that no Black child, no brown child and no Indigenous child suffers any trauma trying to figure out if this experiment is going to work," said Khulia Pringle, Minnesota delegate of the National Parents Union.
The bottom line: The fallout over Floyd's killing — and debate over the role police play in all facets of society — continues to reshape life in Minneapolis and beyond.
3. Image of the day: A new Minnehaha Liquors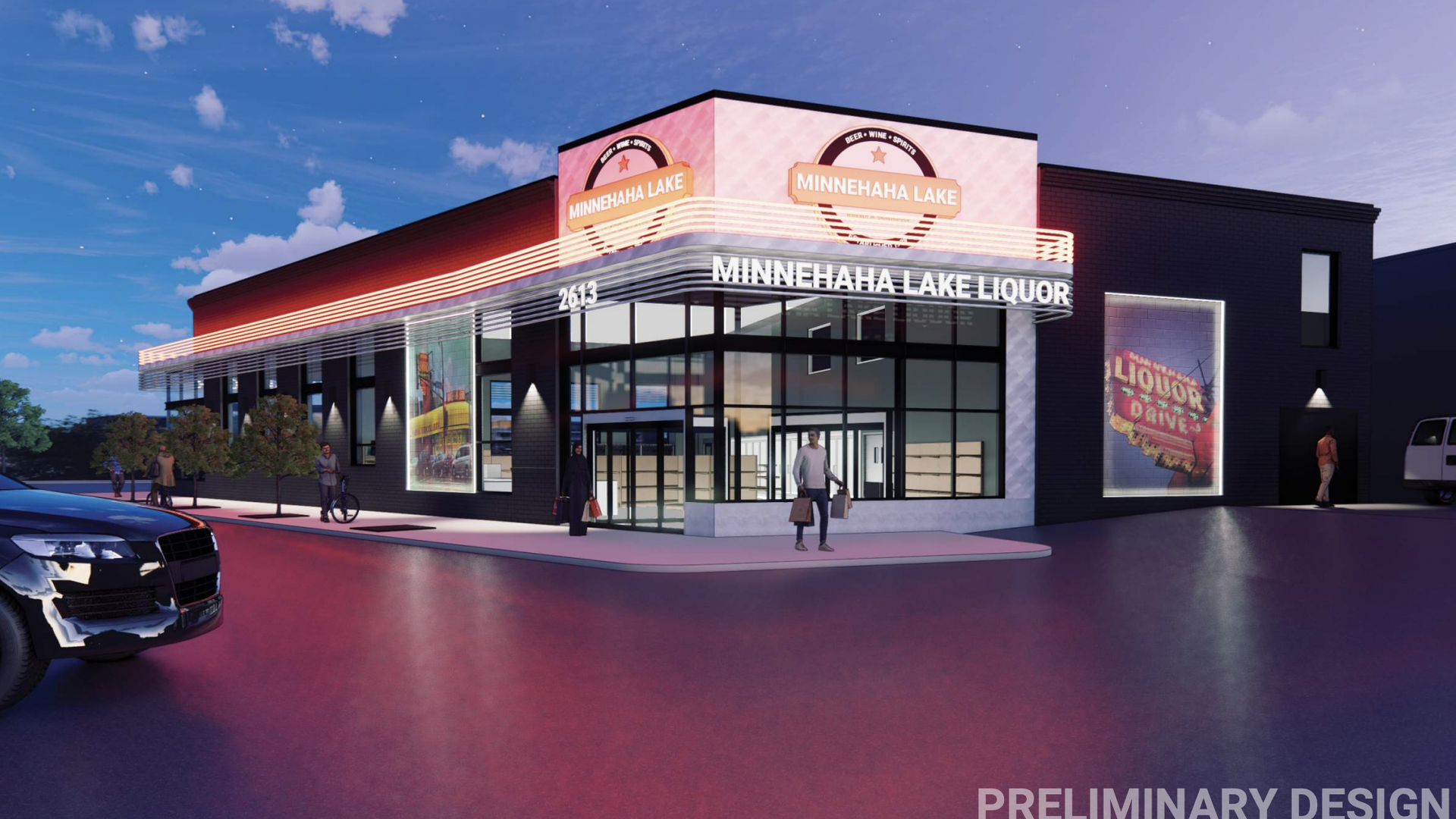 Minnehaha Liquors, which burned down in last May's riots, has a vision for a new store.
Owners and LSE Architects unveiled a design for what the new store will look like at Tuesday's Longfellow Community Council Development Committee meeting.
They'll go to the Minneapolis Planning Commission next month.
Flashback: Minnehaha Liquors succumbed to flames on the second night of rioting. Photos of the blaze and next-day rubble were some of the most memorable of the civil unrest.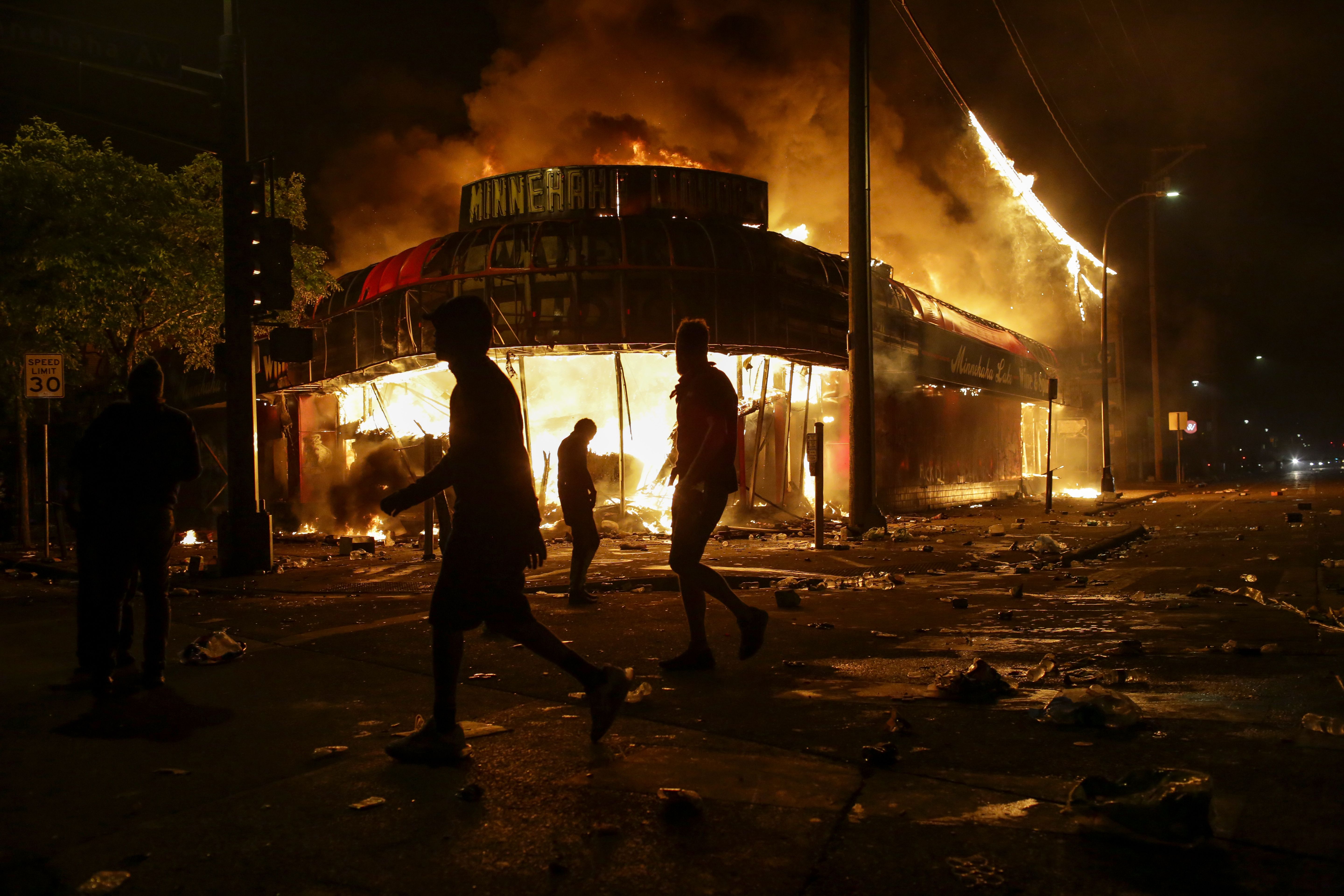 4. Tickets to see Prince's ashes go fast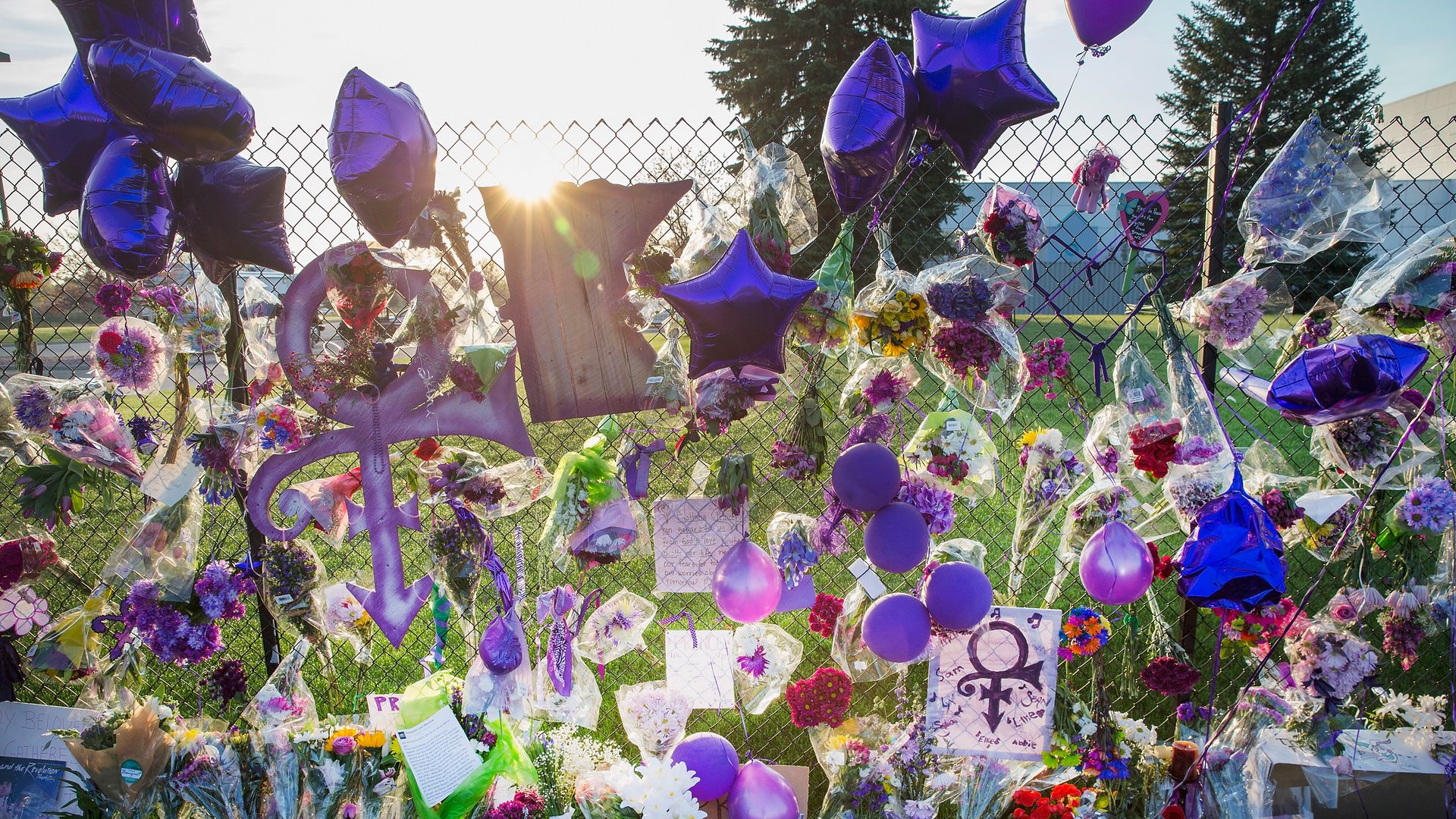 More than 1,000 Prince fans will mark the fifth anniversary of his April 21 death by visiting the artist's ashes at Paisley Park.
What's happening: Free tickets for the 30-minute slots inside the park's atrium are already booked. If you missed your chance, you can join the waitlist.
Why it matters: The ashes, which live in "a custom-made ceramic urn shaped like Paisley Park with his symbol on top," have been out of public view since 2019, The Star Tribune notes.
Can't snag a spot to go inside? Paisley Park invites the public to leave flowers and memorials outside.
5. These groups spent the most on lobbying last year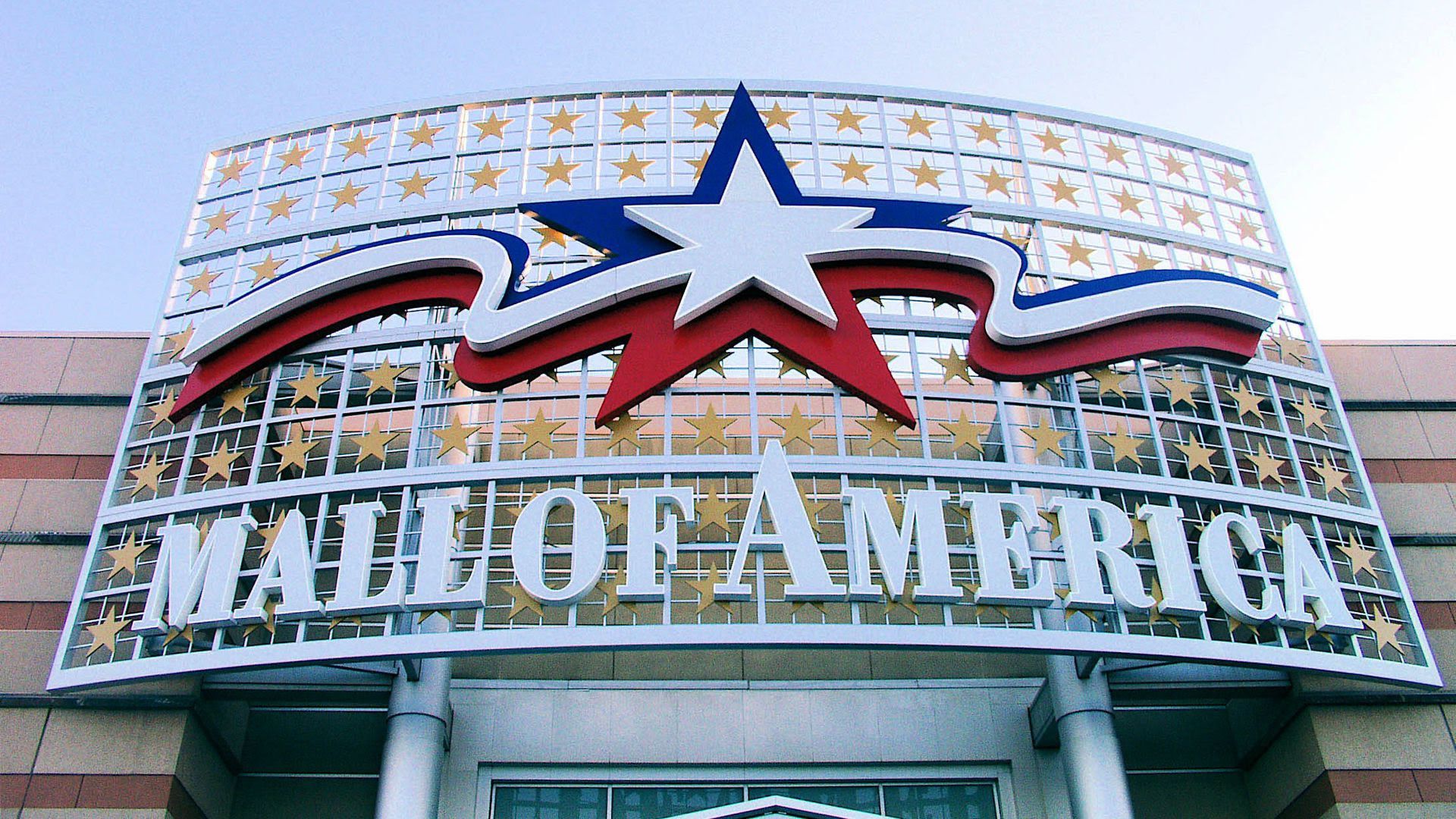 Overall spending on lobbying the Minnesota Legislature, state agencies and major metropolitan governments was way down in 2020, but not for everyone.
The Mall of America spent more than $500,000 to influence policymakers last year, up from just $15,000 in 2019, according to lobbying disclosure reports.
Behind the numbers: The mall was seeking, among other things, approval from state lawmakers to use money from tax subsidy districts to offset pandemic financial troubles. That proposal didn't go anywhere.
What they're saying: MOA's press team cited the impact of COVID-19 closures and said the increase in lobbying "was a direct result of receiving no [state or federal] financial assistance throughout the pandemic."
Of note: Spending on lobbying also spiked for the Minnesota Auto Dealers Association, which is fighting the state's proposed car emissions regulations, and a coalition dedicated to passing ranked-choice voting.
Several other groups in the top 10 reported a decline in expenditures as the pandemic sidelined many new policy initiatives last session.
6. Quick bites: Gavin Kaysen's new project, Cossetta expands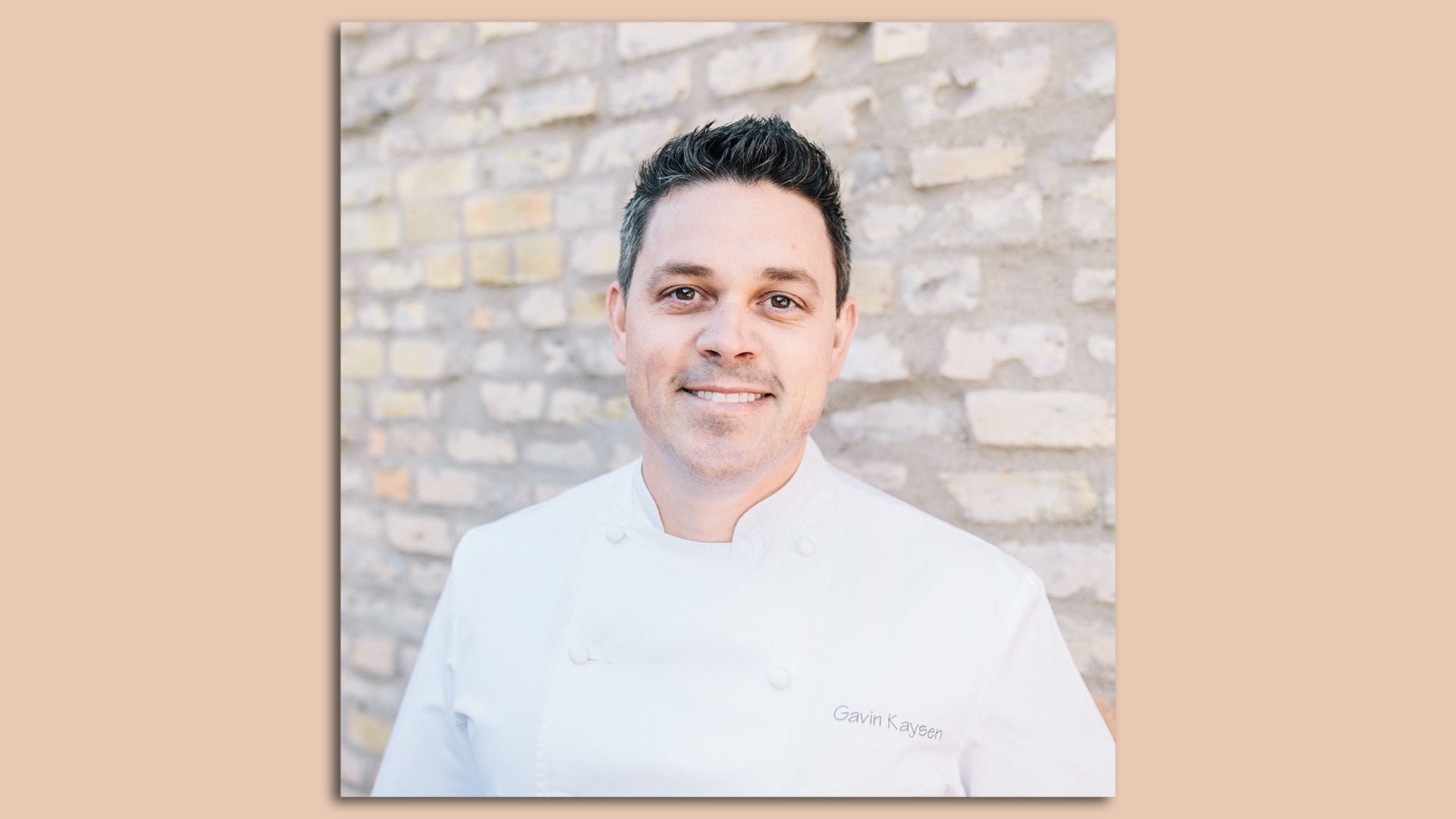 🍽️ Chef Gavin Kaysen is creating a restaurant and a cafe for the new Four Seasons Hotel in downtown Minneapolis, per a release. The eateries, concepts TBD, are expected to open in 2022.
🥩 Murray's is celebrating the life of late sports columnist Sid Hartman by donating a portion of today's steak sales to charities Sid supported. Full details here.
🥣 Good news for Grape-Nuts fanatics: Lakeville's Post Consumer Brands is refunding anyone who paid $10 or more for a box during the great cereal shortage of 2020. (Release)
🍝 Cossetta is adding a new Italian street food and cocktail bar to its St. Paul complex. (Pioneer Press)
🍹 Wisconsin's Senate approved a liquor to-go bill. There's still no movement here in Minnesota. (Milwaukee Journal Sentinel)
🦐 🤷 We ... don't even know what to say about this Cinnamon Toast Crunch-shrimp-gate situation involving Golden Valley-based General Mills. (New York Times)
📧 Have restaurant openings or food recs to share? Send them our way by replying to this email!
That's all, folks! We'll see you back here tomorrow.