Axios Twin Cities
February 23, 2021
Happy Tuesday! We hope you joined us in getting outdoors yesterday.
☀️ Looks like it will be another relatively warm one, though snow (or rain!) could be in the mix.
Situational awareness: Dominion Voting Systems filed a $1.3 billion defamation lawsuit against My Pillow CEO Mike Lindell and his company. Go deeper.
Today's newsletter is 954 words — a 3 1/2-minute read.
1 big thing ... What Biden's cabinet picks could mean for Minnesota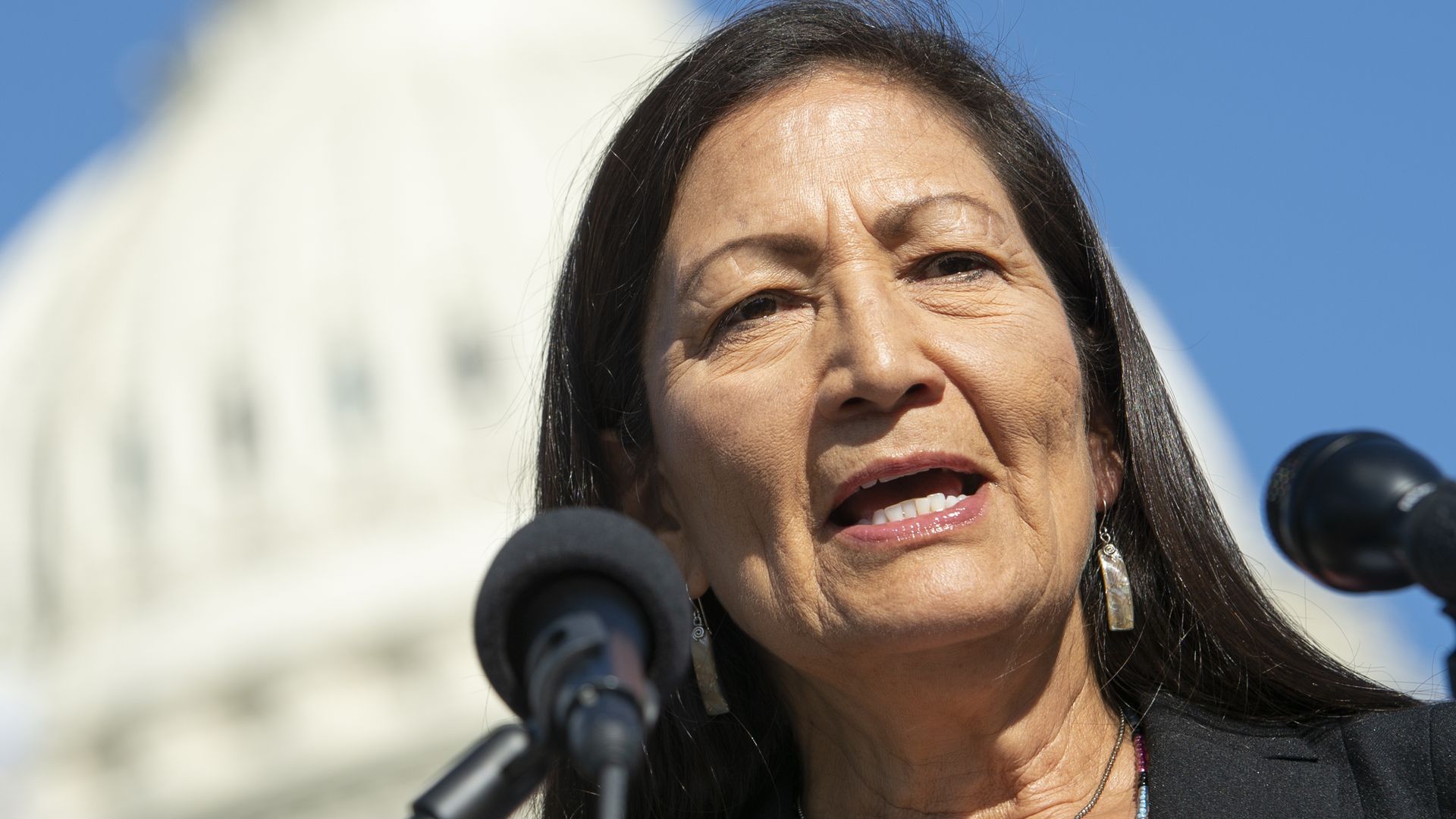 Minnesotans on both sides of the Twin Metals mining fight are closely watching Washington today.
What's happening: Department of Interior nominee Rep. Deb Haaland (D-N.M.) will appear for a confirmation hearing, while the full U.S. Senate is scheduled to vote on Tom Vilsack, President Biden's agriculture secretary pick.
Why it matters: Both departments could play a role in determining whether the contentious copper-nickel mine moves forward in northeastern Minnesota.
State of play: Twin Metals, which is in the early stages of a lengthy approval process, got a boost when the Trump administration's Interior Department renewed mineral rights leases that the Obama administration had previously denied. The decision has been tied up in the courts.
Trump's Agriculture Department also cut a study that could have led to a long-term ban on such mining in the region.
Now, opponents are hoping the Biden administration will reverse course again and return to the Obama-era positions, potentially blocking the project from moving forward upstream from the Boundary Waters Canoe Area Wilderness.
What they're saying: Twin Metals critics, who are worried about pollution in the BWCA, have celebrated both nominations, citing the appointees' records.
"[Haaland] has very strong values with respect to public lands, and so we think her appointment to the Department of Interior is going to be very helpful," Becky Rom, national chair of the Campaign to Save the Boundary Waters, told reporters last month.
The other side: Supporters of mining in Northern Minnesota have expressed concerns about the picks.
GOP U.S. Rep. Pete Stauber, who represents the BWCA, wrote a letter urging Biden to withdraw Haaland's nomination. He called the New Mexico Democrat "a direct threat to working men and women and a rejection of responsible development of America's natural resources."
Twin Metals didn't comment specifically on Haaland's nomination, but said in a statement to Axios that the project "aligns with many of the top priorities of the Biden administration," including "strengthening domestic supply chains."
"We are committed to the thorough regulatory review process, and we expect that process to remain fair and based on science and law."
The company has said its plan will create jobs and won't harm the surrounding wilderness.
Of note: If confirmed, Haaland would be the first Native American to serve as a cabinet secretary.
2. Hotel recovery will be slow and painful
Twin Cities hotels won't get back to their pre-pandemic level of business until 2024, according to a forecast by a local expert.
Annual hotel occupancy had been around 67% pre-pandemic, but dropped to 33% in 2020, according to STR, a travel data benchmarking firm.
Driving the news: Occupancy will only reach 43% in 2021, according to a forecast by Tanya Pierson, senior managing director for HVS in the firm's Minneapolis office.
Occupancy won't get back to the mid-60s until 2023 and a full recovery will take until 2024.
Why it matters: The hospitality industry has been devastated by the pandemic, leading to mass layoffs. Hotel owners have been barely hanging on and Pierson said she foresees more foreclosures coming.
"They may have gotten six or nine months of forbearance with their lenders, but, you know, it's questionable how much longer the lenders will be able to maintain that," she said.
Beyond the numbers: Pierson said extended stay and suburban hotels have performed better than downtown hotels, which get more of their business from conventions and sporting events.
Target Center was supposed to host NCAA regional college basketball games in March, but those games have been moved to Indianapolis as part of a pandemic-related plan to keep March Madness in a single city.
3. Another place to get your vaccine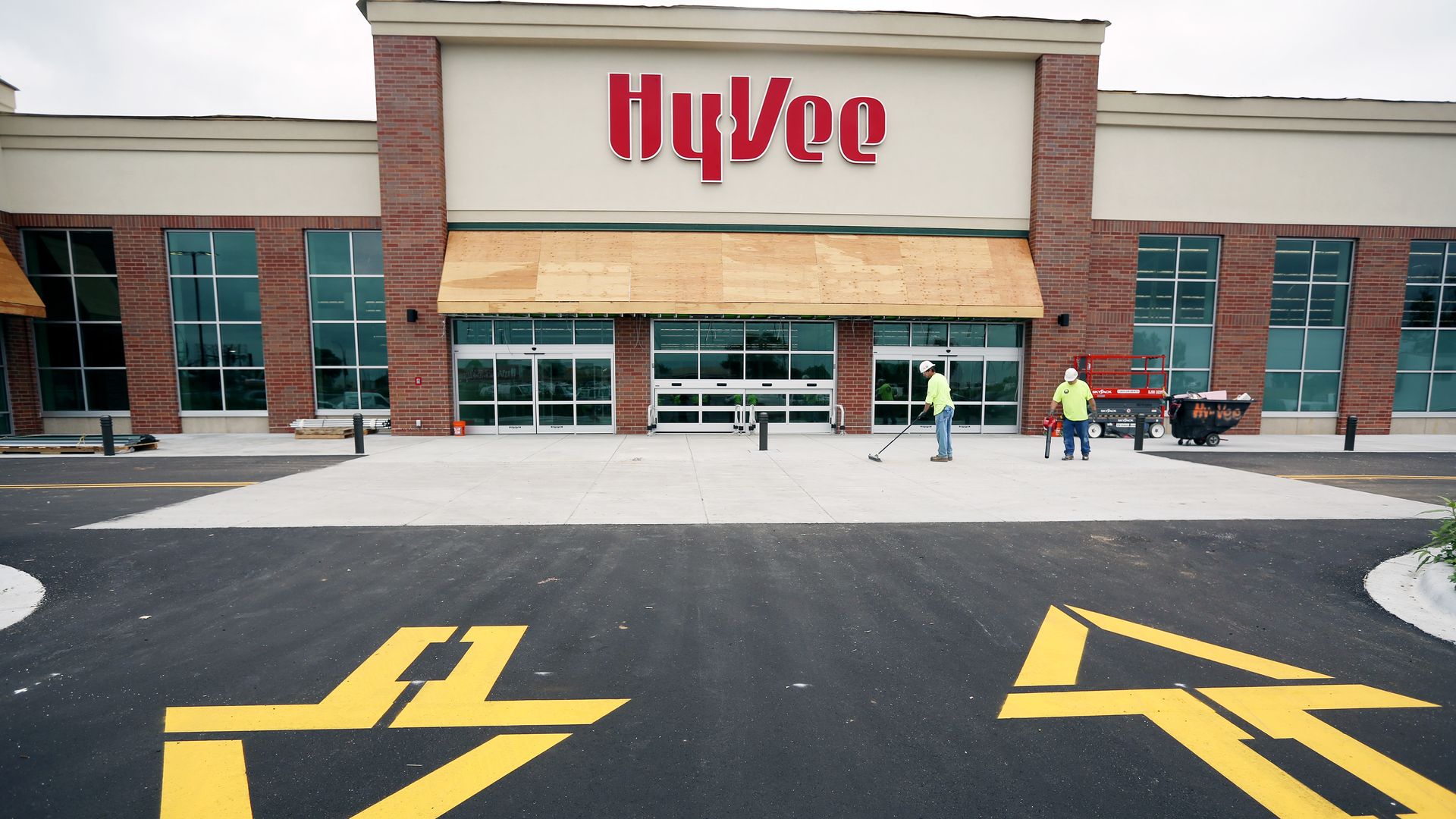 Hy-Vee is joining the state's COVID-19 vaccine distribution program, with plans to administer 10,000 shots to Minnesotans 65 and older later this week.
Check locations and scheduling information for eligible residents on the state's Vaccine Locator or Hy-Vee.
4. More high schoolers head to (online) college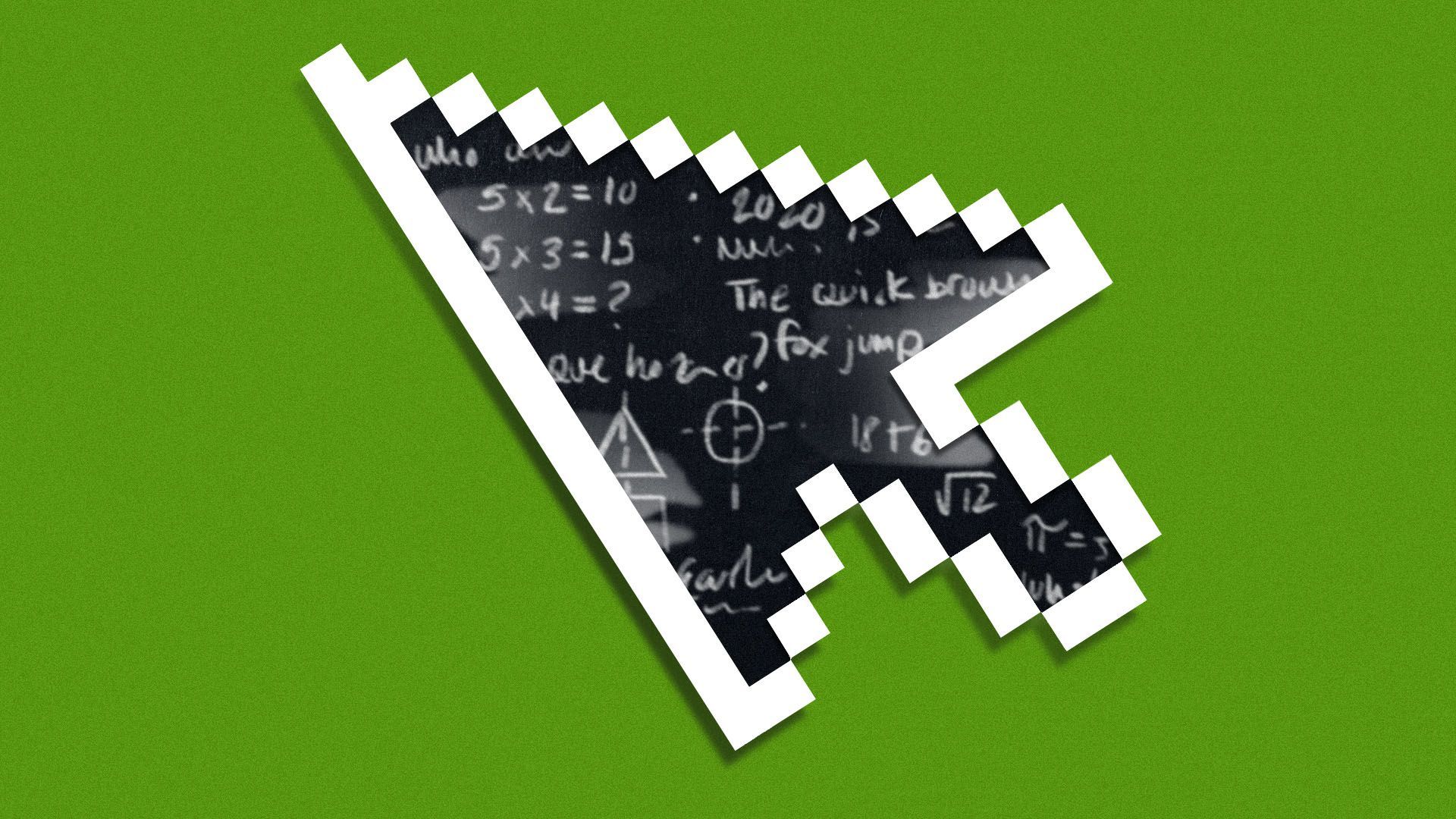 An increase in high school students opting to take college courses online during the pandemic could add to school districts' budget troubles, The 74 reports.
What's happening: College-level data suggests even more students than usual are signing up for Minnesota's Post-Secondary Enrollment Options program, which allows some high school students to enroll in college classes free of charge.
Normandale Community College in Bloomington reported a 51% increase in PSEO participation this school year.
The good news is students are getting access to more classes — and credits they can apply to their eventual degree.
Yes, but: "[PSEO participation] can be bad news for districts, which lose funding for each college class a student takes," The 74's Wayne D'Orio writes.
5. Chart: Kindergarten drives enrollment drop
It's not just PSEO putting a dent in districts' budgets this year: Overall public school enrollment is down about 17,000 students — a 2% drop.
Driving the trend: Data recently released by the Minnesota Department of Education shows more families are opting for homeschool or private options during the pandemic — or delaying the start of school altogether.
Enrollment in public kindergarten has fallen 9%.
The big picture: Many districts "did not anticipate enrollment dropping as significantly as they did ... now they have big holes in their budget this year," Association of Metropolitan School Districts Executive Director Scott Croonquist told us.
Each student a school district loses costs it roughly $10,000, based on the state's funding formula.
Now, program cuts and layoffs may be needed to balance the books in some districts, Croonquist said.
What to watch: School leaders and educators are pressing the Legislature to pass extra funding now so they can plan for next year without making deep cuts.
6. 1 cool thing to go: A "Lady Gaga-Approved" exhibit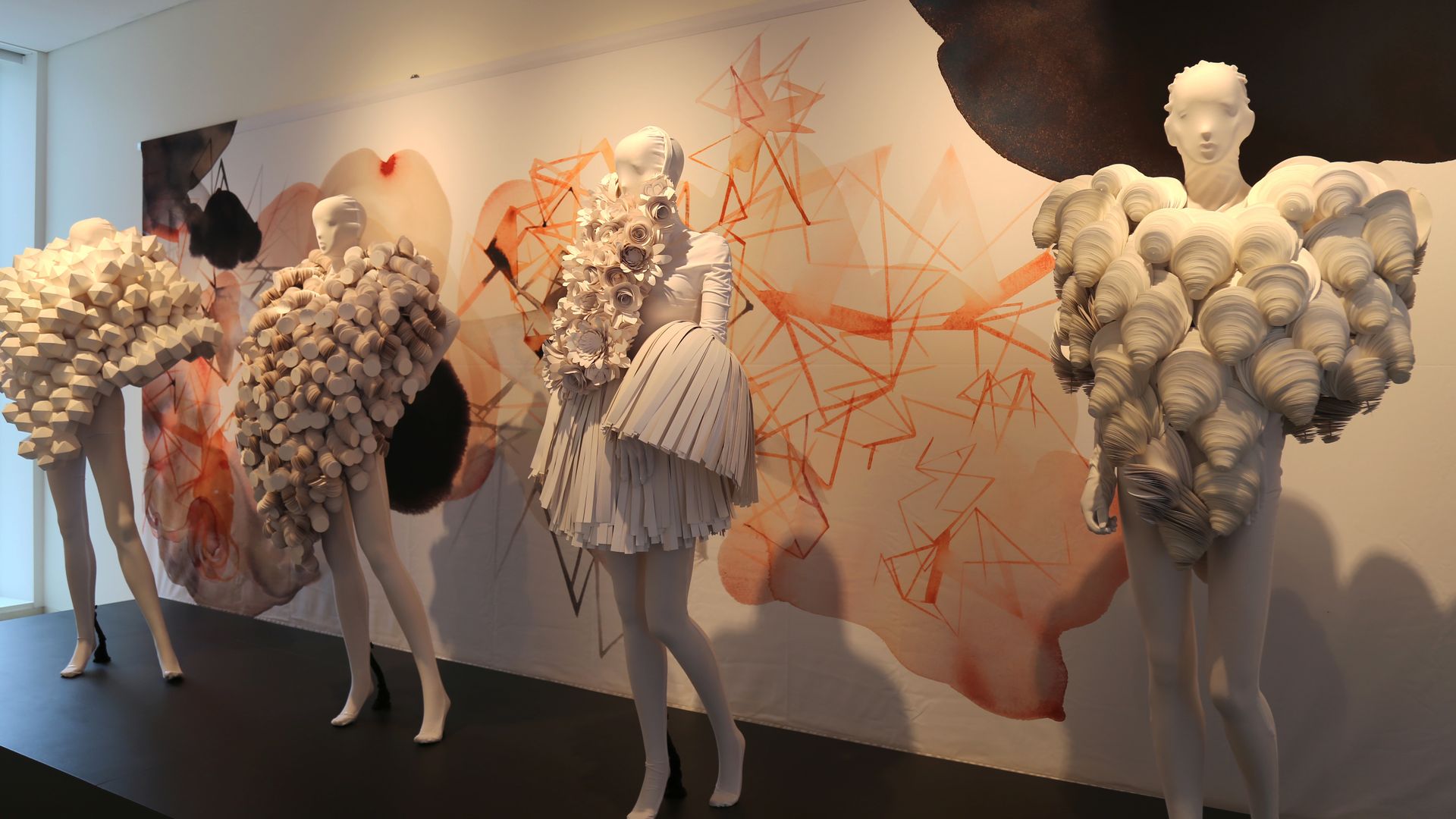 A new exhibit at the (newly reopened) American Swedish Institute brings together art, fashion and ... paper!
Papier, which made its Midwest debut here this month, features paper couture by artist-designer Bea Szenfeld and illustrations by Stina Wirsén.
What they're saying: The local taste-makers at Minnevangelist call the "minimalist watercolors meet wearable origami" designs "Björk-Tested, Lady Gaga-Approved."
More information is available here.
❤️ Before we go, we want to thank you again for reading and spreading the Axios Twin Cities love. You can keep it going by encouraging a friend to sign up via this link.