Axios Twin Cities
March 14, 2023
Happy Pi Day! To celebrate, we'd love it if you forwarded this email to 3.14 friends.
☀️ Sunny with a high of 33 today.
🙏 Thanks for reading! Consider supporting our work by becoming a member.
Today's newsletter is 877 words — a 3.5-minute read.
1 big thing: Session reaches halftime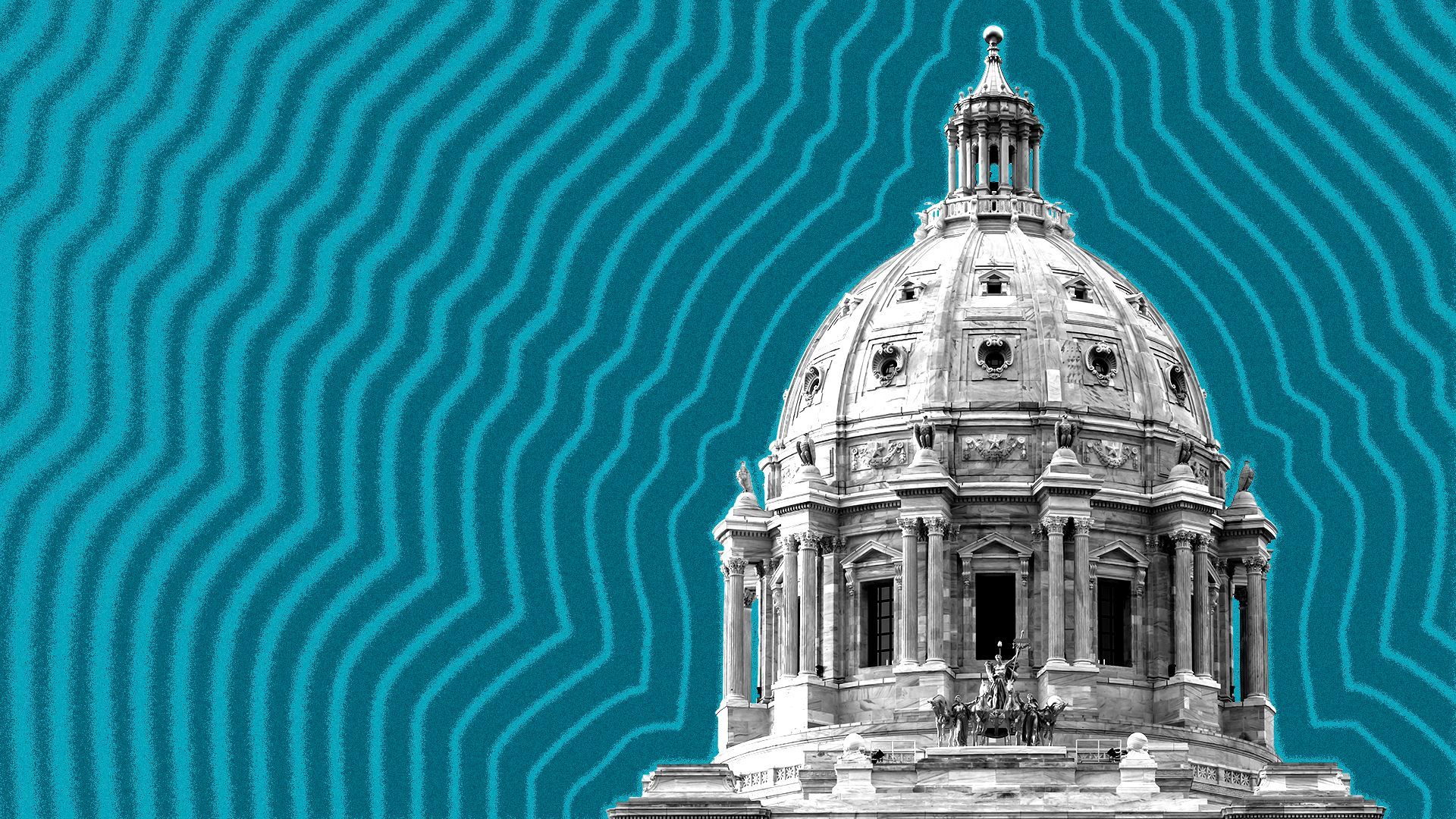 The 20-week policymaking marathon at the Minnesota State Capitol has hit the halfway point.
The big picture: Democrats have used their full control of state government to pass major bills at a breakneck pace, enacting new laws on everything from abortion rights to voting for felony offenders.
What they're saying: "This will be the most productive Legislature in a generation and it will have the biggest impact on working and middle class families that we have seen," Gov. Tim Walz told reporters last week after signing a law allowing undocumented immigrants to obtain driver's licenses.
The other side: Republicans argue that Democrats are going too far, too fast. They've labeled many DFL moves as "extreme."
The intrigue: Some of the big items remaining on the Legislature's to-do list could be tougher nuts to crack given the complexity of the issues and ideological divisions within the DFL caucuses.
What's next: Budget targets breaking down how much committee chairs in each area can expect to spend will be released in the coming weeks. Walz, meanwhile, will soon put out a revised spending proposal of his own.
The final full day of this year's session is May 22.
2.🧑‍⚖️ More Feeding Our Future fallout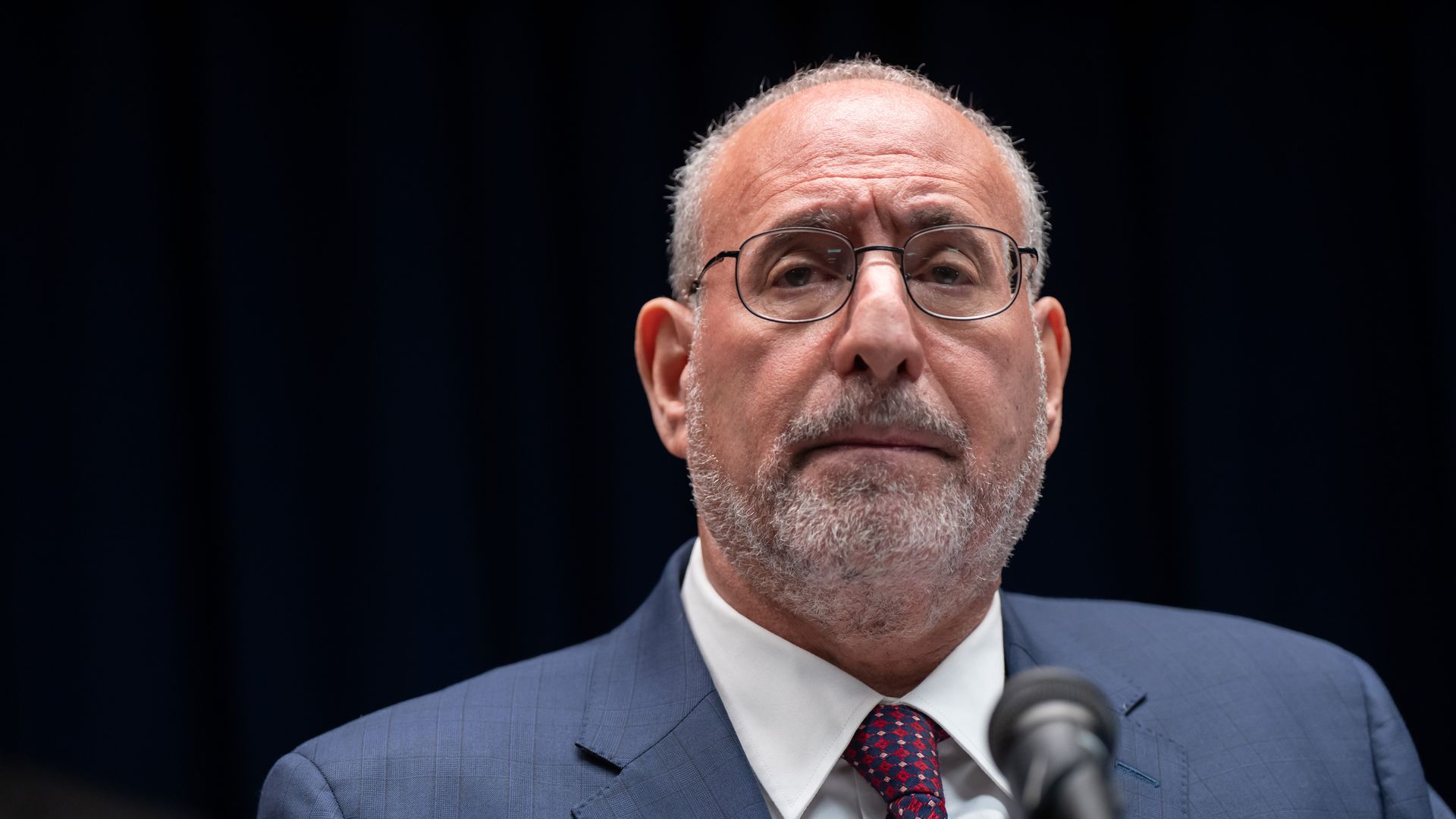 Federal prosecutors have announced charges against 10 more people in connection with the Feeding Our Future fraud investigation.
The big picture: Sixty people have now been implicated in what prosecutors have called a "brazen" $250 million scheme to defraud a federal program meant to feed children in need during the pandemic.
What's new: The 10 new defendants allegedly operated fraudulent food sites in Pelican Rapids, Faribault, Burnsville, Minnetonka, Bloomington, Minneapolis and St. Paul, U.S. Attorney Andy Luger said during a news conference.
Zoom in: The charges announced Monday include an Eagan woman accused of claiming she was serving 2,560 meals a day to children in an Otter Tail County town of roughly 2,500.
Luger said the woman submitted phony invoices and reimbursement forms with made-up names and did not operate a physical site for distributing the meals.
The new defendants allegedly spent the funds on property, travel, luxury cars including Teslas, and, in one case, an aircraft. Another allegedly bought a laundromat, Luger said.
What's next: Luger said the investigation will continue and he expects more charges to be filed.
3. The Spoon: Kris Humphries' newest restaurant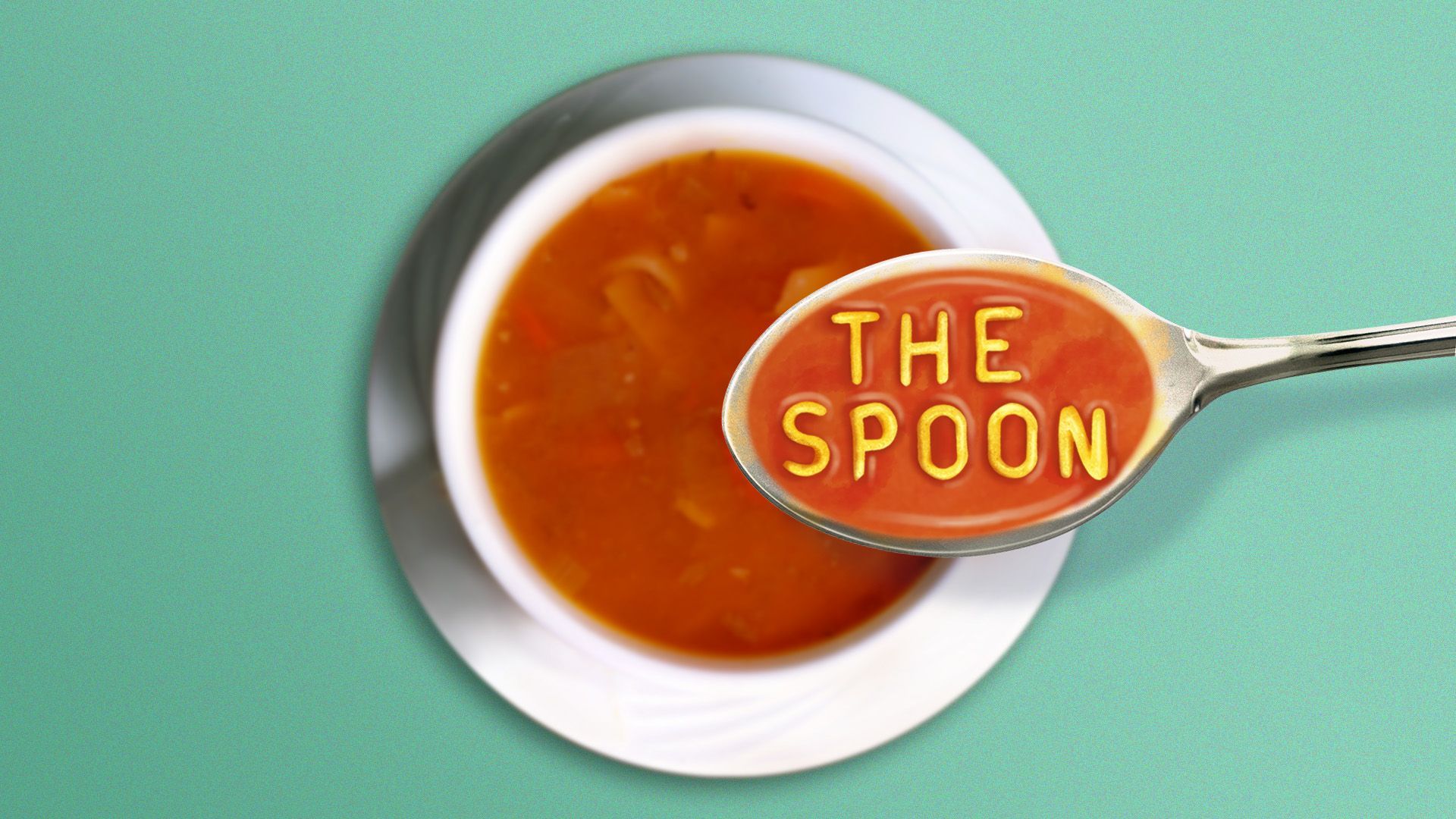 🍗 Former NBA player Kris Humphries will open a Dave's Hot Chicken in Minnetonka, next to Ridgedale Center. It will be the chain's first Twin Cities location. (Minneapolis/St. Paul Business Journal)
🥪 The Senate will vote today on a bill to provide free lunch to all Minnesota school children, regardless of their family's income. (Background via Axios)
🎸 This summer's Basilica Block Party has been canceled for a fourth consecutive year. (KARE 11)
🏈 On the first day of free agency, the Vikings agreed to terms with tight end Josh Oliver. (NFL Network)
Cornerback Patrick Peterson will sign with Pittsburgh after two seasons in Minnesota.
🏒 The annual Minnesota State High School All Hockey Hair team is back, with a Star Wars theme. (YouTube)
And we forgot to mention yesterday that Mahtomedi beat Warroad to win the A tournament!
🏥 State Sen. Torrey Westrom was injured over the weekend when a snowmobile he was riding on hit an ice chunk on a frozen lake. The 13-year-old driving at the time was not hurt. (MPR News)
4. 👋 Target exits Uptown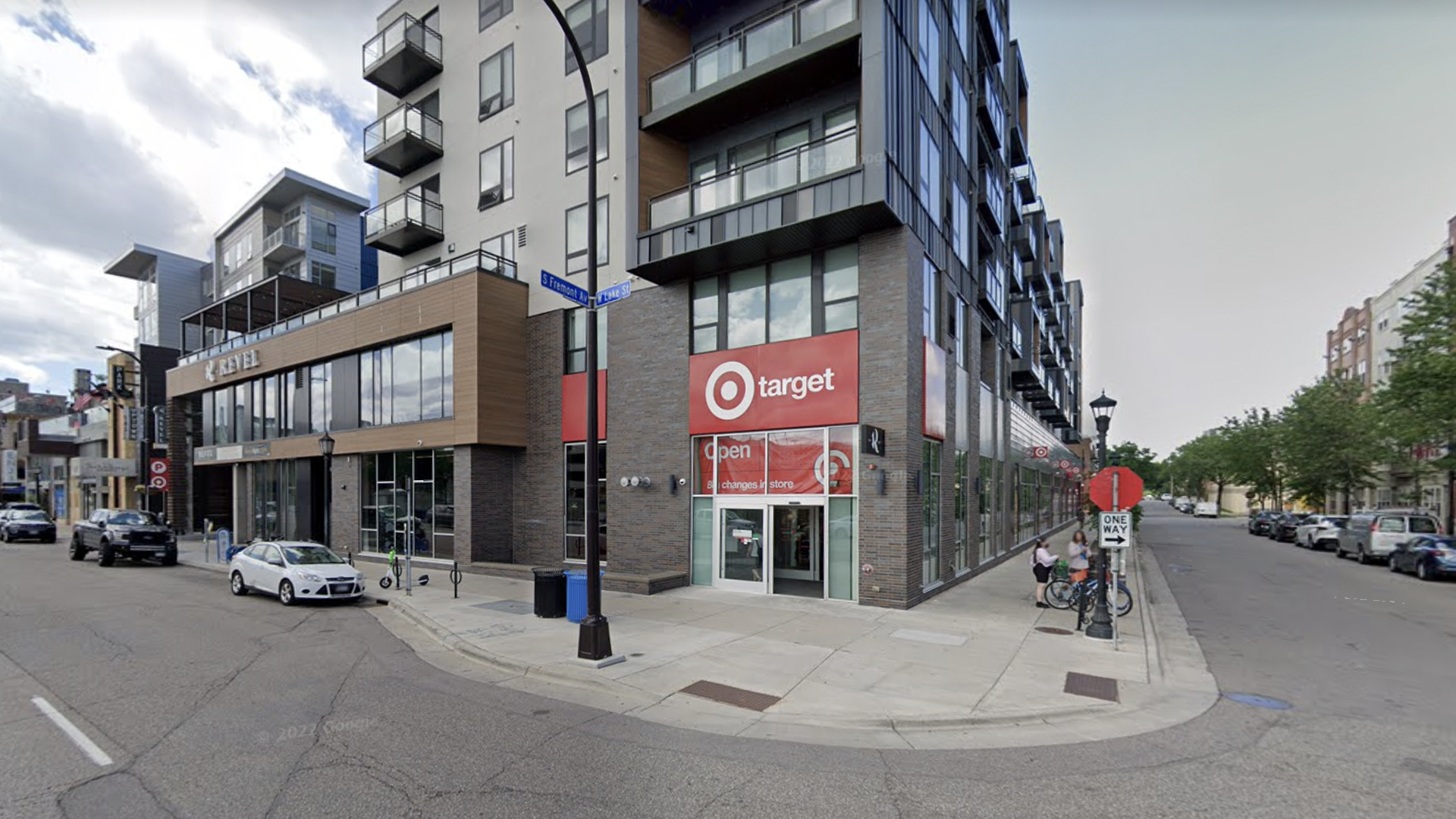 Target is closing its Uptown store on May 13 after less than six years in the Minneapolis neighborhood.
Why it matters: The store provided essentials to thousands of people living nearby, but Target cited struggles with declining foot traffic.
What they're saying: "The decision to close one of our stores isn't something we take lightly," spokesperson Joshua Thomas said in an email. "It's an action we take only after multiple years of working to improve performance."
Between the lines: A wave of retail and restaurant closures has hit Uptown in recent years, including the losses of Apple, Kitchen Window, Urban Outfitters, CB2 and H&M, as well as several bars restaurants.
Businesses leaders have cited rising crime, pandemic closures and loss of on-street parking.
Yes, but: Uptown Theater will reopen in May as a concert venue, and Seven Points Uptown is now home to Arts & Rec, a mini golf course, bar, theater and restaurant.
Take your career to the next level
5. 🏓 Pickleball expands in west metro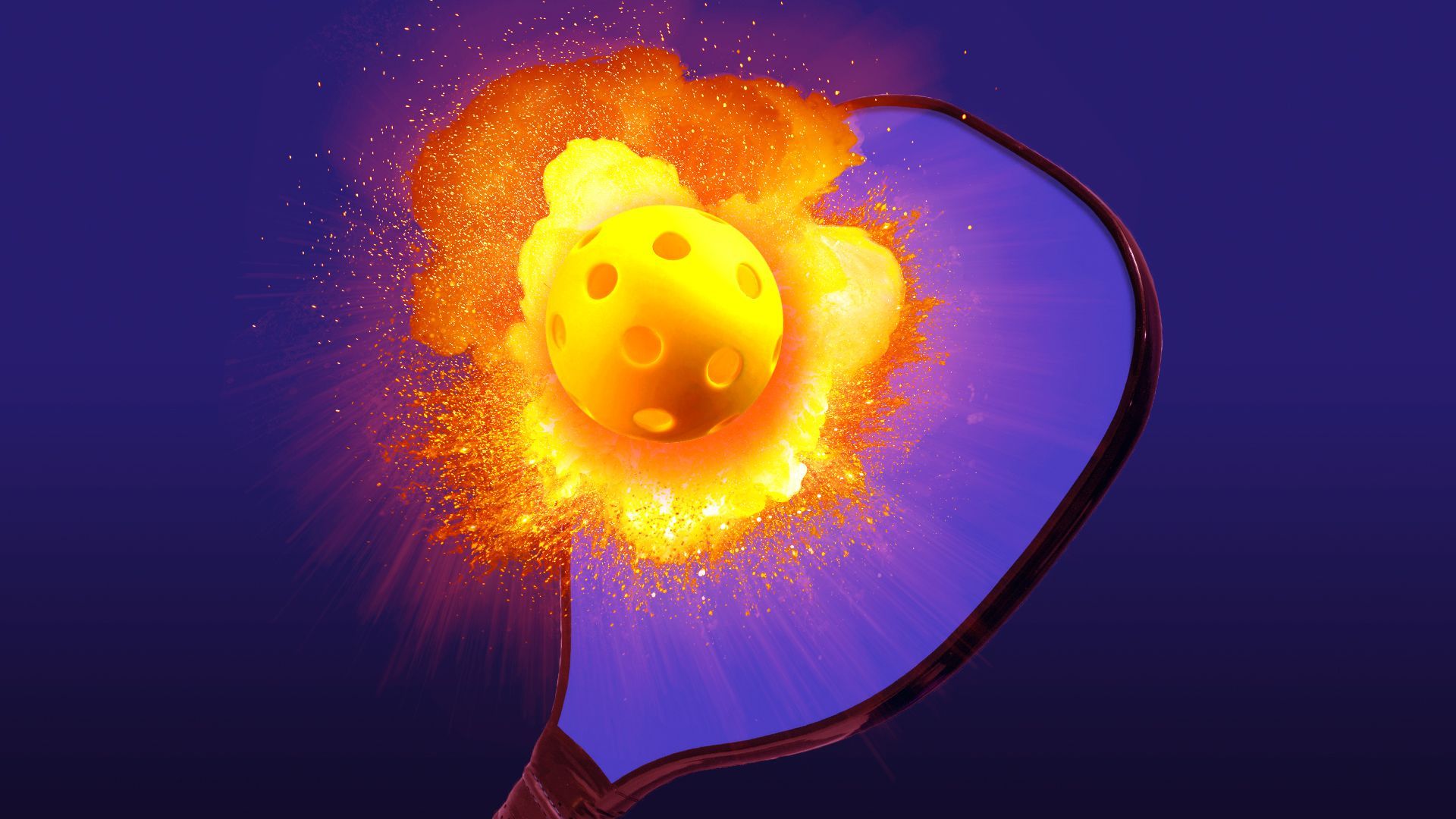 The former Big Thrill Factory in Minnetonka will be turned into a pickleball and ping pong facility under plans that will be considered by the city this month.
Details: Documents show eight indoor and four outdoor courts, wine, beer and food. The venue, at the corner of highways 7 and 101, will be called Mega Pickle & Pong.
Zoom out: Pickleball's popularity is exploding locally and nationally. Cities, health clubs and private operators are getting in on the trend.
👯 As a longtime fan of "The Parent Trap," Torey enjoyed this "SNL" skit.
😢 Audrey is genuinely sad about Uptown Target. It was the best place to grab candy before a movie at Lagoon Cinema across the street.
🏀 Nick bet his editor Ross that his Wolves would beat Ross' Atlanta Hawks last night. Now Ross owes Nick a SweetWater 420.
This newsletter was edited by Ross Terrell and copy edited by Nick Aspinwall.