Axios Twin Cities
February 07, 2023
Good morning from Washington, D.C., where it's going to be in the 50s. We're thrilled to shed our hats and mittens for a couple of days.
Back home, y'all are waking up to temps in the 30s. Not bad!
💕 Situational awareness: Valentine's Day is one week away. Make that reservation if you haven't already. Date night ideas.
🙏 We appreciate our members for their support! Join them today.
Today's newsletter is 830 words, a 3.5-minute read.
1 big thing: A message from our top boss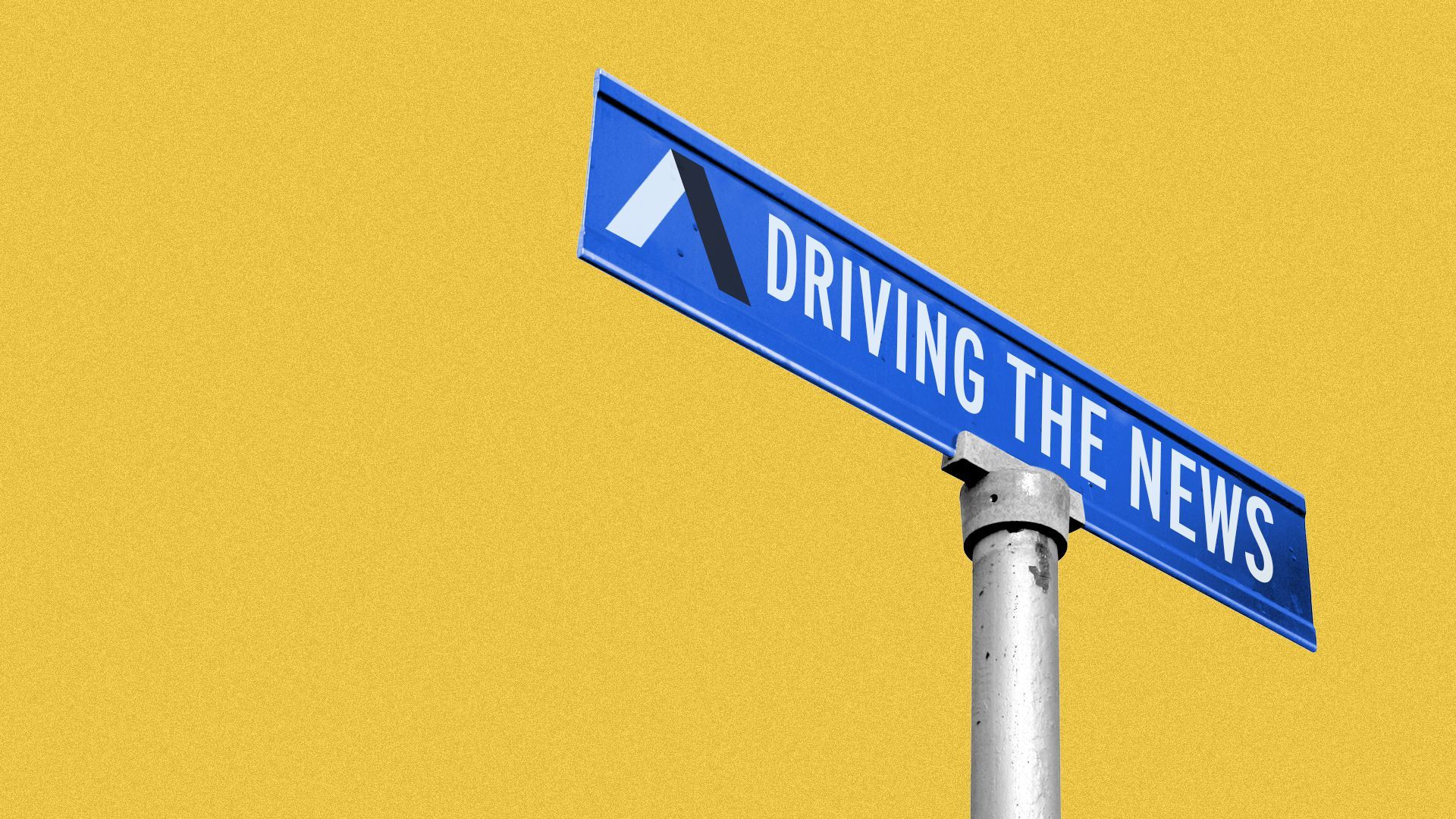 👋 Hello! Axios Local executive editor Jamie Stockwell here …
The Axios Local team of more than 85 reporters and editors is in Washington, D.C., this week for a company-wide retreat. For many, it will be the first time they meet their colleagues in person.
Two years ago, the Twin Cities newsletter was one of six Axios Local editions. Today, we are publishing daily newsletters in 26 local communities, with hiring underway for New Orleans, San Diego, Portland and Indianapolis.
Why it matters: The pandemic has reshaped American workplaces. A Gallup survey last summer found that eight in 10 American workers were either fully remote or hybrid, with some days in the office and some at home.
That makes company retreats and in-person gatherings crucial for building a strong culture.
Zoom in: Coming together, even if just once a year for a few days, can be inspiring, with creative, fresh ideas leading to smarter, more invigorating brainstorming sessions and, ultimately, deeper and more authoritative coverage of your city.
Plus, spending time together solidifies partnerships, encourages collaboration and fortifies friendships.
What we plan to discuss this week — how to work better together, which stories we need to be telling in our soon-to-be roster of 30 cities — will make its way into this newsletter to you.
The bottom line: We wouldn't be gathering as a great, big Axios Local team if it weren't for you. Thank you for supporting local journalism by subscribing.
📧 Got an idea to make us better? Just hit reply to this email or find me at [email protected]
Take your career to the next level
2.⚡️Minnesota's new clean energy goals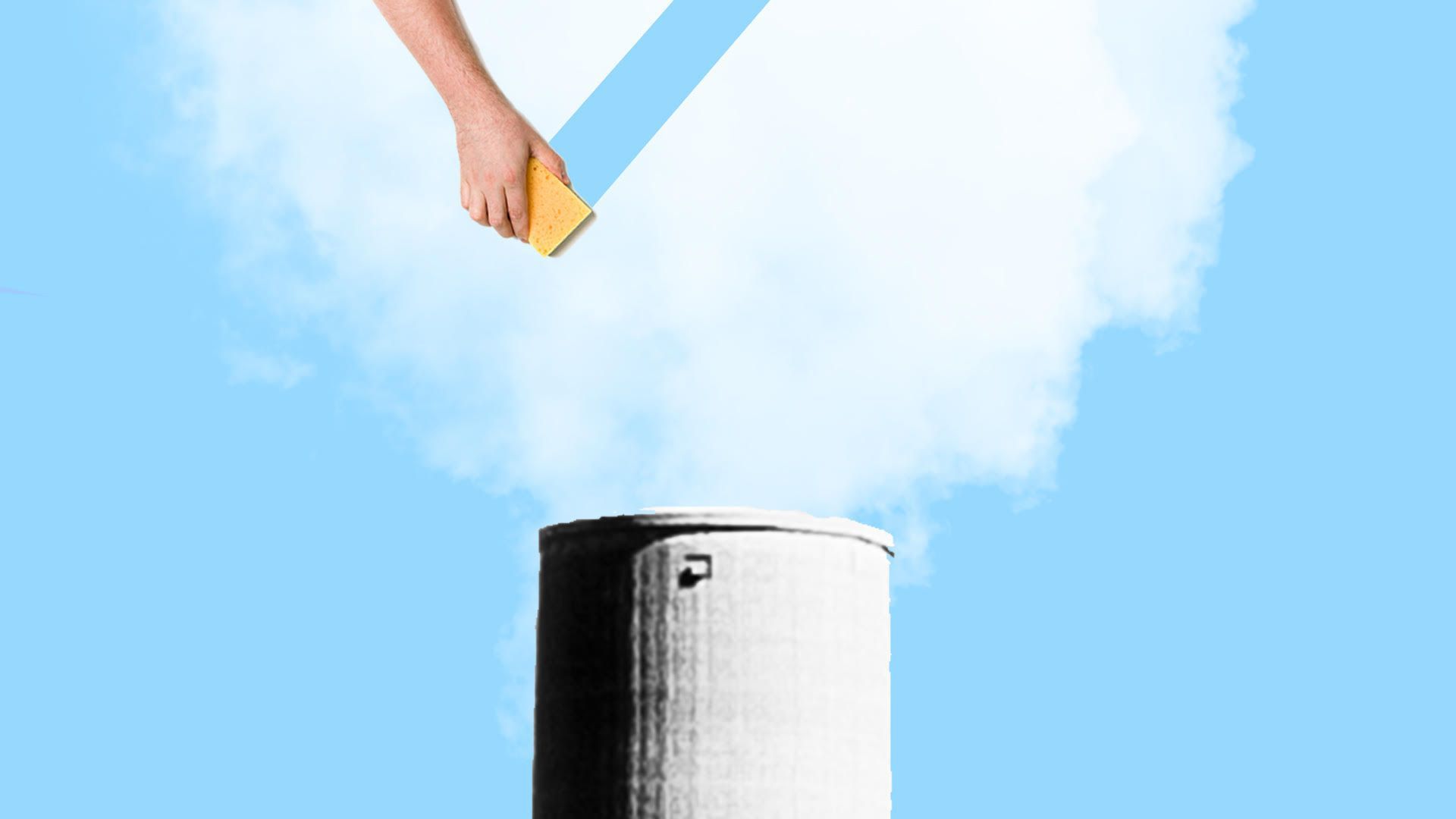 Gov. Tim Walz will sign legislation today setting ambitious clean energy targets into state law.
Driving the news: The bill, which sets a 2040 deadline for the state's electrical utilities to transition to 100% carbon-free energy sources, narrowly passed the House and Senate along party lines.
Why it matters: Supporters say switching from coal and natural gas to renewable sources such as solar, wind and hydropower will help curb climate change and create jobs.
The other side: Republicans expressed concerns that the mandates will lead to higher costs and less reliable energy for consumers.
What to watch: Large energy companies Xcel Energy and Minnesota Power have already set a 2050 goal for going all-renewable.
But critics of the bill say smaller energy cooperatives might have a harder time, per MPR News.
Our thought bubble: Axios Generate author Andrew Freedman tells us the law is "significant for a blue-ish state" because it puts Minnesota more in line with leaders like Washington and California.
3. The Spoon: Local SOTU guest list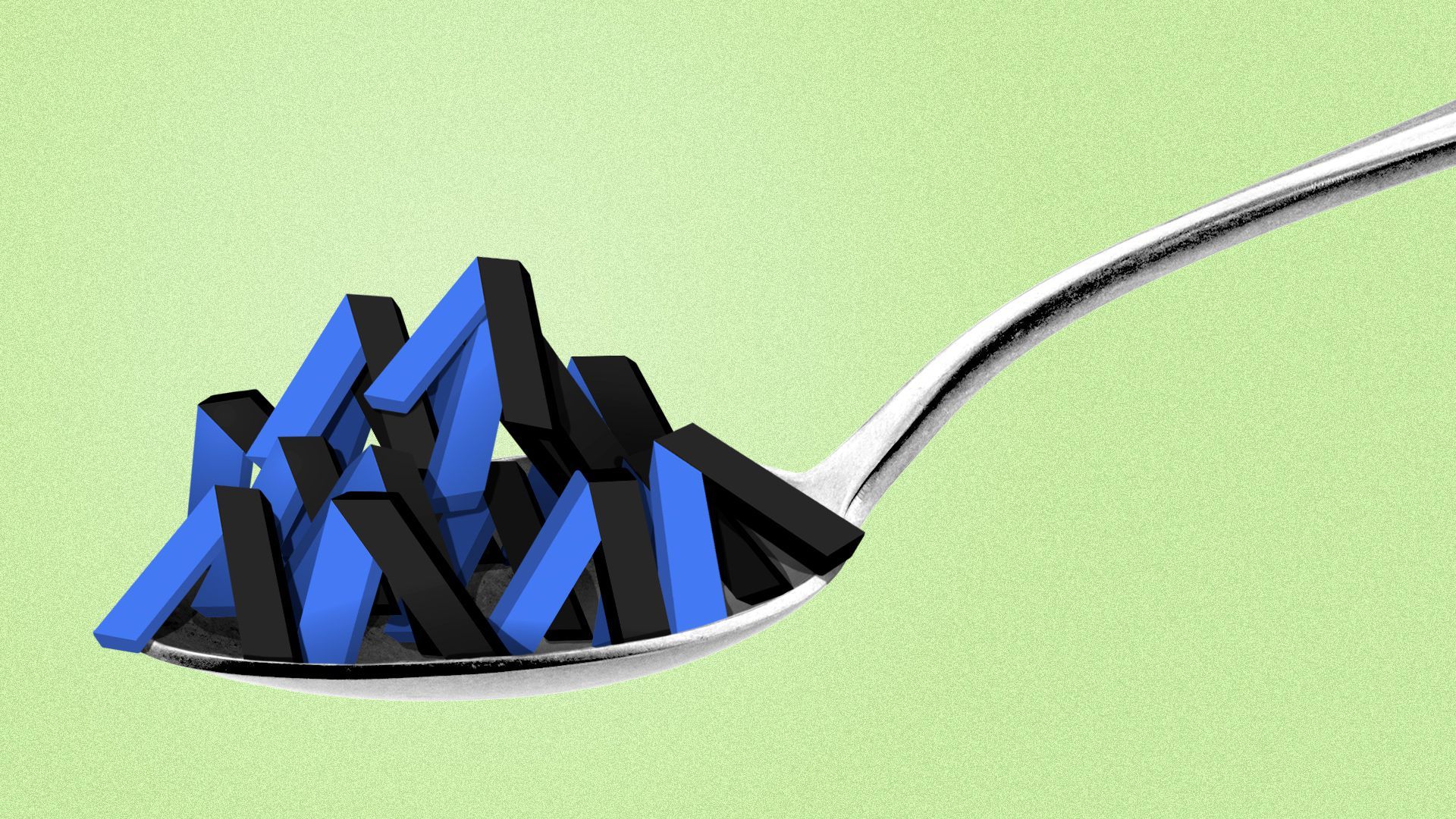 🏛️ Hennepin County Sheriff Dawanna Witt, Second Harvest Heartland CEO Allison O'Toole, and Andre Locke, the father of Amir Locke, are among the guests of Minnesota's congressional delegation invited to President Biden's State of the Union address. (KARE 11)
🧊 A curling team featuring former Viking Jared Allen upset a rival squad led by Olympic gold medalist John Shuster in the opening match of the U.S. Championships Sunday. (Star Tribune)
📚 St. Paul is adding Karen language classes at four high schools. (Sahan Journal)
About half of the state's 5,000 public school students who primarily speak Karen at home live in St. Paul, per the Minnesota Department of Education.
Supporters say the move could help the district attract and retain students who have left for charters that offer more language instruction.
👍 The DFL-majority Senate confirmed Walz appointee Nancy Daubenberger as transportation commissioner and Thom Petersen as agriculture commissioner yesterday.
Walz's picks to lead the Department of Revenue and Department of Administration are scheduled for floor votes on Wednesday.
4. 🚗 Postcard from International Falls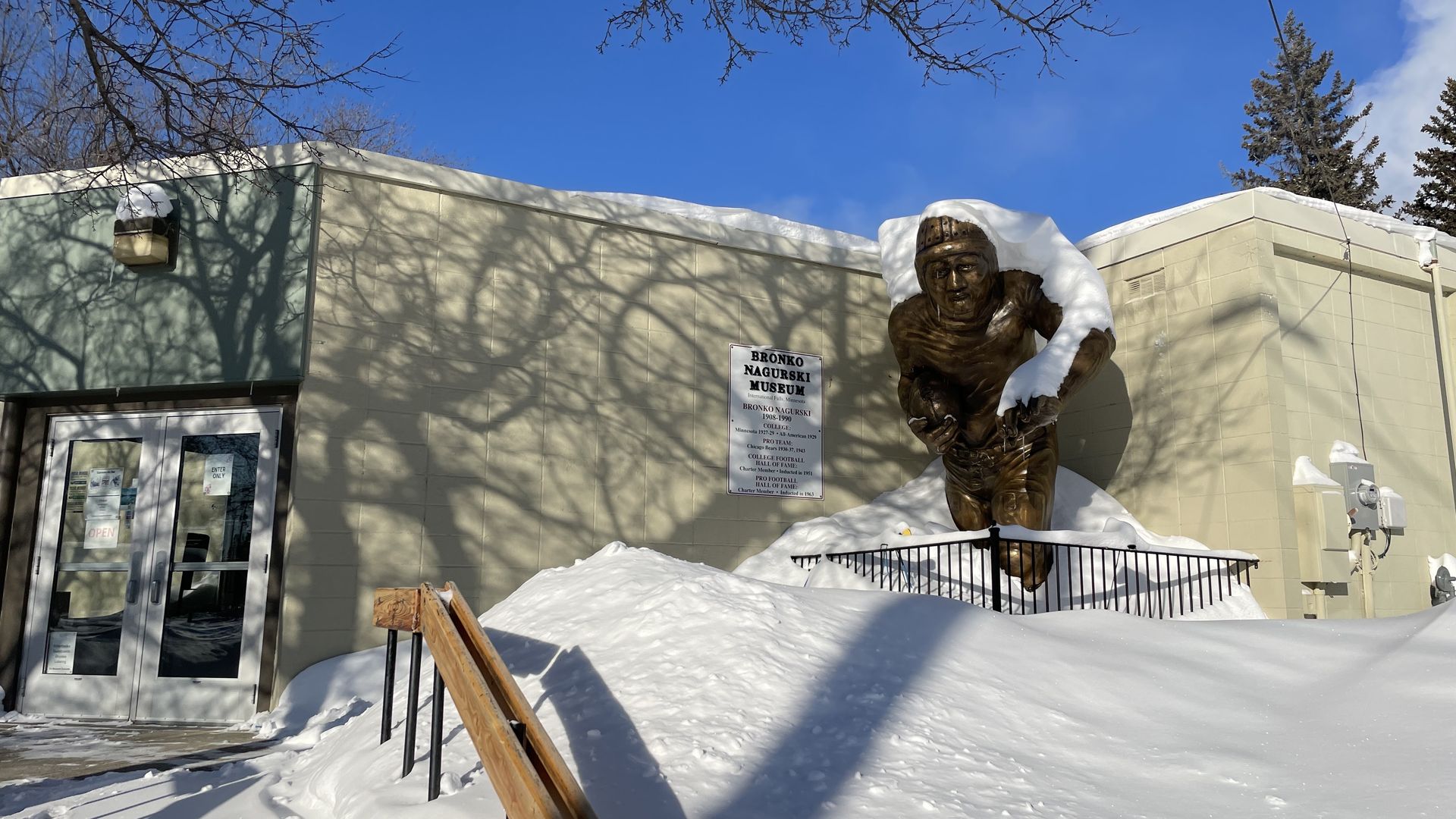 👋 Torey here! I spent last week exploring International Falls while my husband froze his behind off biking — and finishing— the Arrowhead Ultra 135.
While Voyageurs National Park and Rainy Lake make "I Falls" a popular summer destination, it's a cool (pun intended) place to visit in the winter, too.
Here are some of my local picks, fueled by reader recommendations!
☕ Coffee Landing Cafe and The Library are great for coffee, breakfast and lunch. A big fireplace and lots of books make The Library extra cozy on a cold day.
🍕 A pepperoni pie from Border Bar & Pizza hit the spot. The hot wings had the perfect amount of heat.
🏈 I learned about the legendary Chicago Bears fullback Bronko Nagurski at the local museum dedicated to his career. Don't miss the football gear and memorabilia from the 1930s.
🩱Pro tip for families (or anyone who likes to swim): The local AmericInn allows non-guests to use the indoor pool for $10. We went during a weekday morning and had the whole thing to ourselves! Call for "open swim" hours.
🍸 One regret: We didn't have a chance to check out Cantilever Distillery in neighboring Ranier. It's on our list for next time!
❄️ Of note: For those looking to get outside, there are plenty of options for cross-country skiing and snowmobiling. It was a bit cold for my toddler, so we mostly stayed indoors!
📚 Audrey bought so many amazing books in La Crosse. She recommends Pearl Street Books, which has one of those old-fashioned giant ladders that visitors can actually use.
🗞️ Torey finished "Newsroom Confidential" while on vacation last week. Special thanks to her dad for sending her a copy!
🔪 Nick watched "The Menu" on the plane. It's dark, but very good.
Today's newsletter was edited by Ross Terrell and copy edited by Nick Aspinwall.