Axios Twin Cities
May 11, 2021
Good morning! It's Tuesday.
☀️A beautiful day is on tap, with lots of sun and a high of 63.
Axios' latest Get Smart video short course is all about climate tech — learn what it is and what's next in the future of energy. Sign up here.
Today's newsletter is 912 words, a 3 1/2-minute read.
1 big thing: Sizing up Minnesota's electric vehicle landscape
With an administrative judge giving Gov. Tim Walz and the Minnesota Pollution Control Agency authority to implement emission rules for clean cars, there's fresh hope that the state will see an even steeper rise in the sales of electric and plug-in hybrid vehicles.
How it works: The initiative would require manufacturers to deliver more EVs and hybrids here. We'd become the 15th state to adopt such rules.
Context: Minnesota has a very small number of EVs on the roads — just 18,759 as of February, or about 1 in every 400 cars, according to MPCA data.
In 2018, EVs accounted for roughly 1 of every 100 new vehicle sale in Minnesota, according to evadoption.
But we lag way behind California and Washington, where 1 of 13 and 1 of 23 new vehicles sold were electric, respectively.
Supporters of the rules for "clean cars" say forcing dealers to carry more EVs will lead to more sales. But dealers argue it will stick them with unpopular cars that don't sell.
"There are 40 or so models of EVs out right now, but at any given time you might find less than half of them available in Minnesota. That's because the states that have these clean car rules are the ones that are getting the most vehicles," Paul Austin, executive director of Conservation Minnesota, told Axios.
Yes, but: A 2020 Consumer Reports survey indicated that EV availability is not even close to being the biggest factor holding Minnesotans back from going electric.
Only 10% of those surveyed cited lack of options as a factor.
50% said the cost was too high, 43% cited a lack of public charging stations and 36% said the range was a concern.
What's next: While increasing the number of EVs for sale might solve a small piece of the puzzle, it still faces an uncertain future.
Sen. Bill Ingebrigtsen (R-Alexandria) said his caucus will shut down state parks by not passing an environmental budget if Walz and the MPCA don't back back down, according to the Star Tribune.
2. The Saints are back and they're still funny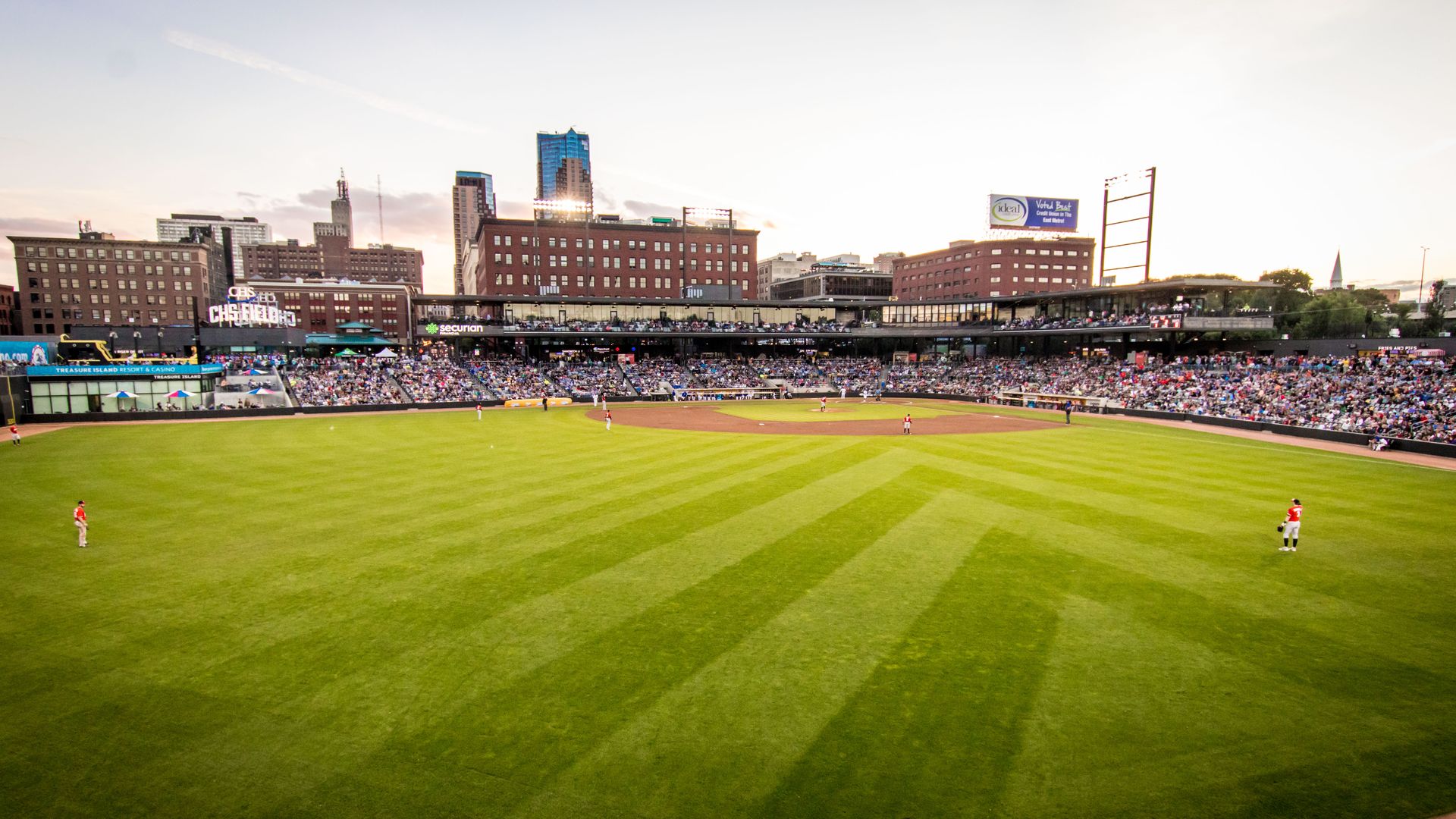 The eccentric St. Paul Saints, independent since 1993, play their first game at CHS Field tonight as an affiliate of the Minnesota Twins.
Owned in part by Bill Murray, the team is known for having some of the funniest promotions in baseball.
Who can forget the Michael Vick chew-toy night or when they skewered Anthony Weiner by giving out "tweeting wiener" boxer shorts with a picture of a bird snapping a photo of a hot dog?
The Pioneer Press did a top-20 Saints promotions list a few years ago.
What to expect: The weirdness will continue. Co-owner Mike Veeck says the team is going to have a lot of fun, which is what baseball needs these days.
"That's what's exciting to me. We need change, desperately, as an overall industry. We need to appeal to kids, and we need to do it quickly, fervently and passionately. Kids want to have fun," Veeck told the Star Tribune.
It includes the "Sloppy Seconds Giveaway Series" (the team gives out unused freebies from last year) and "A Look Back on the History of the Twins-Saints Affiliation" (the two teams have been affiliated for all of eight games).
Oh, and on the field: The team should be stocked with high-end talent at times. Right now Ryan Jeffers, Jhoan Duran, Brent Rooker are on the roster. Top prospects Trevor Larnach and Alex Kirilloff were called up to the Twins but could be back with the Saints later this summer.
⚾️ Tickets for the team's 60 home games are available here.
3. How Minnesota funds its $50 billion(ish) state budget
The ongoing budget debate at the state Capitol begs the question: Where does Minnesota get the cash used to fund government programs?
Pew Trusts broke it down and found the majority — just over 60% — comes from taxes. About 44% of that slice comes from personal income taxes.
Federal funding represents another 25% of our overall fiscal pie.
Service charges, local funds and other sources make up the rest.
Between the lines: The heavy reliance on tax revenue — we're tops in the nation for that — helps explain the roller-coaster revenue projections that saw the state swing from a $1.3 billion deficit to a $1.6 billion surplus over the course of the pandemic.
Of note: The state's bottom line was bolstered by the infusion of $2.8 billion in federal funds via the COVID-19 relief package.
Lawmakers received guidance on how they can use the money on Monday. But the cash is one-time funding and likely won't be used for new, ongoing programs.
4. Catch up quick: The unsolved mystery of deformed frogs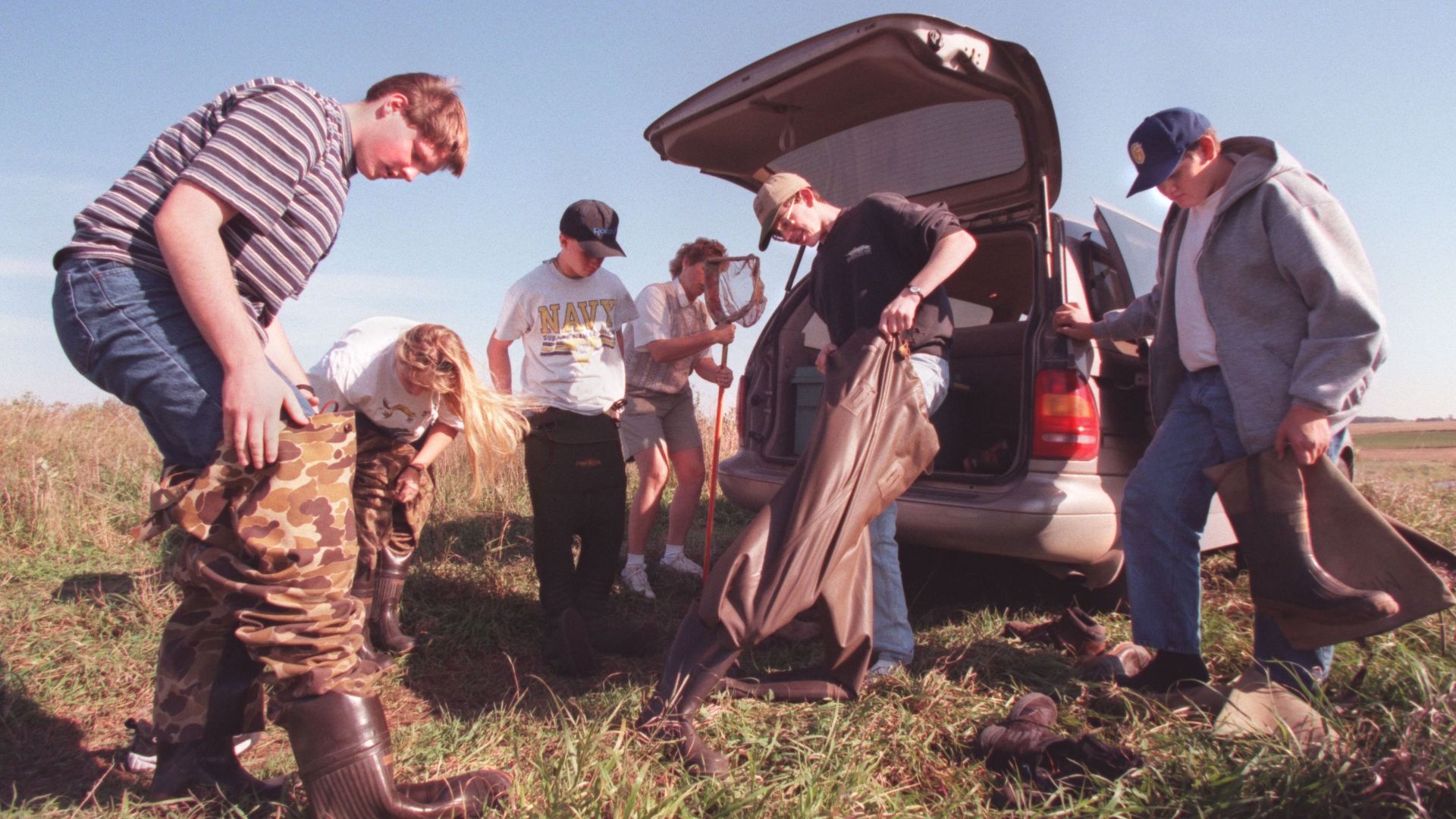 🐸 Remember the deformed Minnesota frogs in the 1990s? 25 years later, and it's still not clear what happened (Fox 9)
😷 No COVID deaths reported yesterday in Minnesota, but our vaccination pace slowed. (MPR News)
💰 West Metro restaurant owners were accused of cheating the state out of nearly $240,000 in a "highly sophisticated" scheme. (Star Tribune)
🔥 A North Minneapolis fire reignited concerns about Northern Metals Recycling. (MPR News)
5. 1 Ferris wheel to stay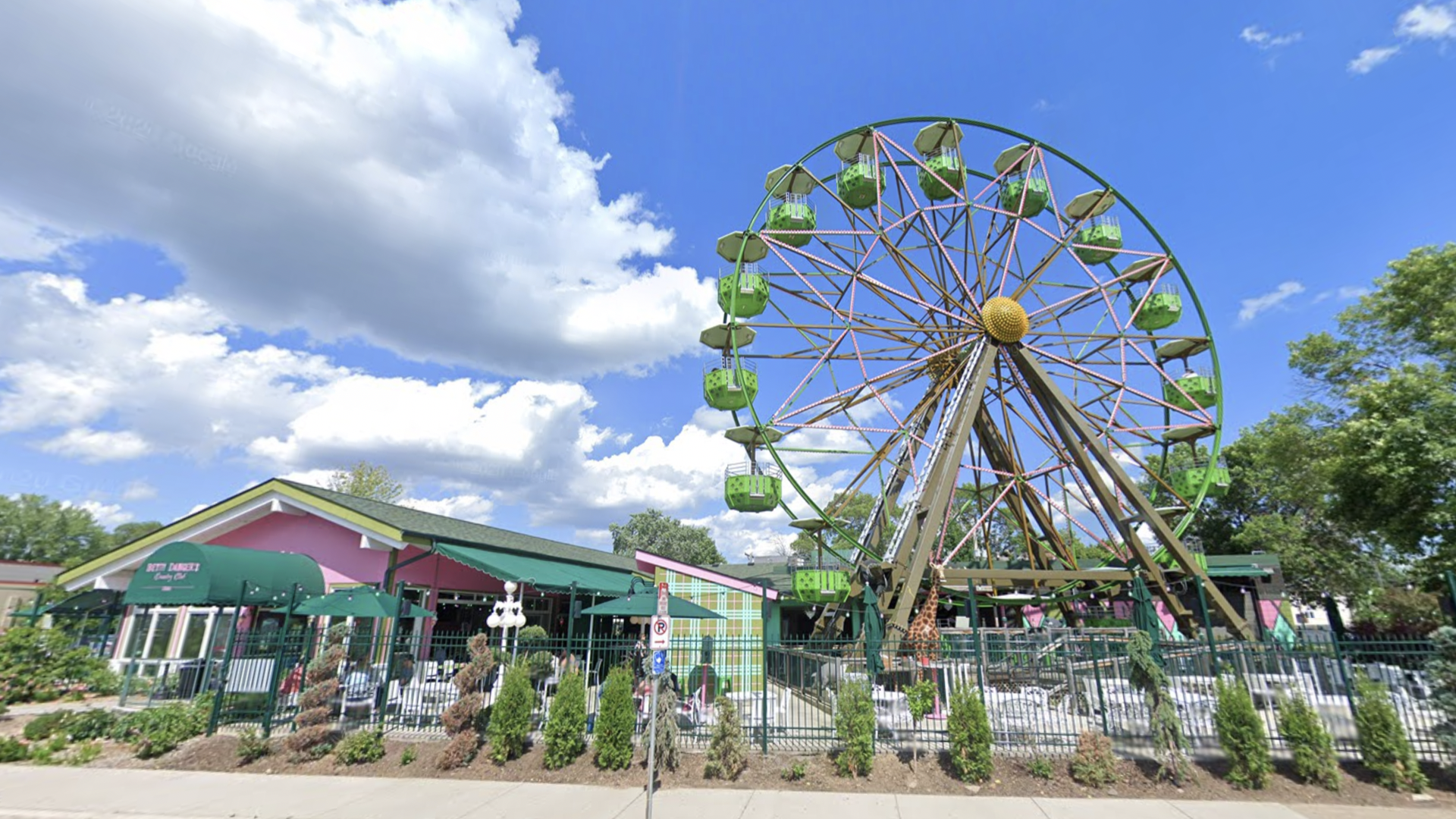 Betty Danger's dine-in Ferris wheel in Northeast Minneapolis is staying, at least for now.
Owner Leslie Bock quietly reopened her restaurant/amusement park this spring, but changed the name from Betty Danger's Country Club to Betty Danger's Animal Farm, which she said is a Orwellian nod to how the politicians and press handled COVID-19.
"Our goal is always and has always been 'eatertaining' people, not just feeding people, and this is my own dystopian way to entertain myself by creating a tart lemonade concept from the lemons squeezed upon us," Bock told the Minneapolis/St. Paul Business Journal.
Flashback: Bock tried to sell the property and business last summer for $5.2 million, but told the Biz Journal she wasn't interested in the offers she got, apparently from developers.
Thanks as always for reading and enjoy the very nice day!