Axios Twin Cities
January 26, 2021
Good morning, everyone!
🙏 THANK YOU for the kind words and thoughtful feedback on yesterday's launch. We read every email!
👋 Some of you asked for more background about both of us. Scroll to the end for our (brief) bios!
⚡ Breaking overnight: Twitter has permanently banned MyPillow CEO Mike Lindell from the site, per CNN.
🦠 Situational awareness: MDH lab testing identified the nation's first known case of the Brazil COVID-19 variant here in the Twin Cities metro area.
While the strain is thought to be more transmissible, it's not clear if it causes more serious illness. Go deeper.
Today's newsletter is 738 words — a 3-minute read.
1 big thing: The state budget battle begins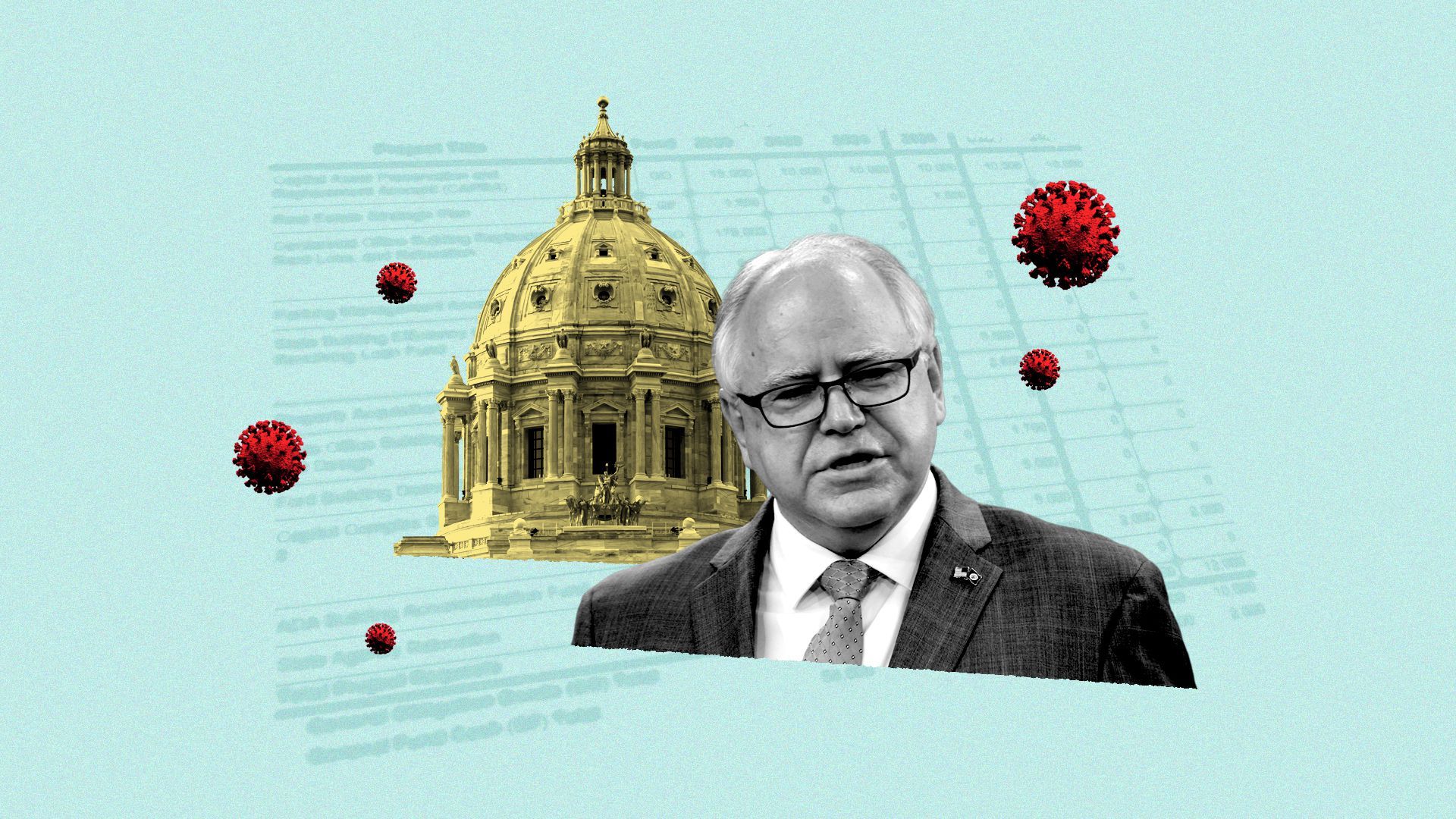 Gov. Tim Walz unveils his state budget proposal today, kicking off a months-long budget fight that will eventually determine everything from the taxes and fees you pay to how much money your kids' schools receive.
The plan will include a new fund to reimburse local governments for unanticipated public safety costs, including those related to civil unrest, Axios has exclusively learned.
Here's what else is on the table:
Tax increases for those Walz has said should "pay their fair share."
State agency cuts.
Changes to schools focused on promoting racial equity.
More funding for new and existing programs meant to help those hardest hit by the pandemic, including a proposed paid family leave benefit for all workers.
The big picture: The state is projected to face a $1.3 billion deficit in the next two-year budget, and lawmakers are constitutionally required to offset that gap by July. But Walz has said the toll of the pandemic necessitates more state spending for the state's most vulnerable, not less.
"This is not the time for austerity," Walz told members of the progressive coalition ISAIAH on Sunday.
The other side: Senate Majority Leader Paul Gazelka (R-East Gull Lake) told Torey he wants to "reduce spending slightly" and tap the state's rainy day fund to balance the budget "without raising taxes."
The proposed public safety fund could also be a sticking point. Gazelka said he's concerned that providing reimbursements to cities that cut their police budget, such as Minneapolis, would be "inappropriate."
What to watch: The final budget will likely look dramatically different from what Walz unveils today, for two big reasons:
A divided Legislature means any eventual deal needs sign-off from the GOP majority in the Senate.
Improvements in the economy — or an infusion of federal aid — could also shrink the size of the deficit by the summer deadline.
⏳ Setting expectations: Budget fights typically come down to the wire. Check back in May, as the end of session nears, for progress towards a deal.
If lawmakers don't reach an agreement, it'll lead to a government shutdown.
2. A fresh clue about an Amazon expansion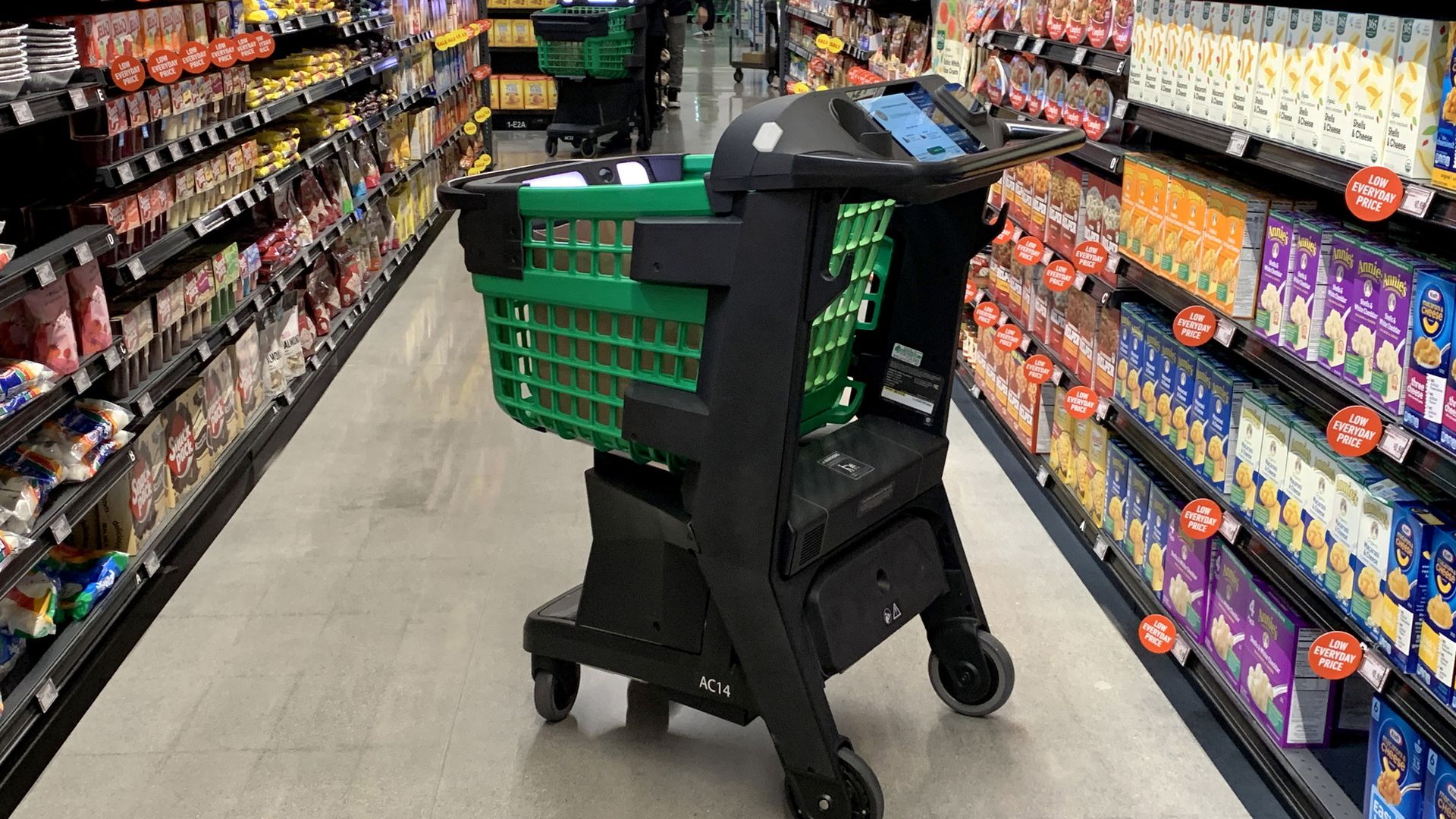 The draft moniker for a store in Burnsville is fueling speculation that an Amazon supermarket is coming to the area, the Minneapolis/St. Paul Business Journal reports.
Driving the news: Renderings for the 40,000-square-foot project at Cobblestone Court, submitted to local officials, include the sign "Mendel" on the development.
That just happens to be the same code name Amazon used to launch its Amazon Fresh grocery concept in other markets.
What they're saying: "Amazon doesn't comment on rumors or speculation," a spokesperson told MSPBJ.
🛒 More grocery news for your cart: Good Grocer, a "volunteer-powered" store in South Minneapolis, reopened last week in a new location after being forced to close in 2018 because of the I-35W reconstruction project.
3. 💉 How seniors can sign up for a COVID-19 shot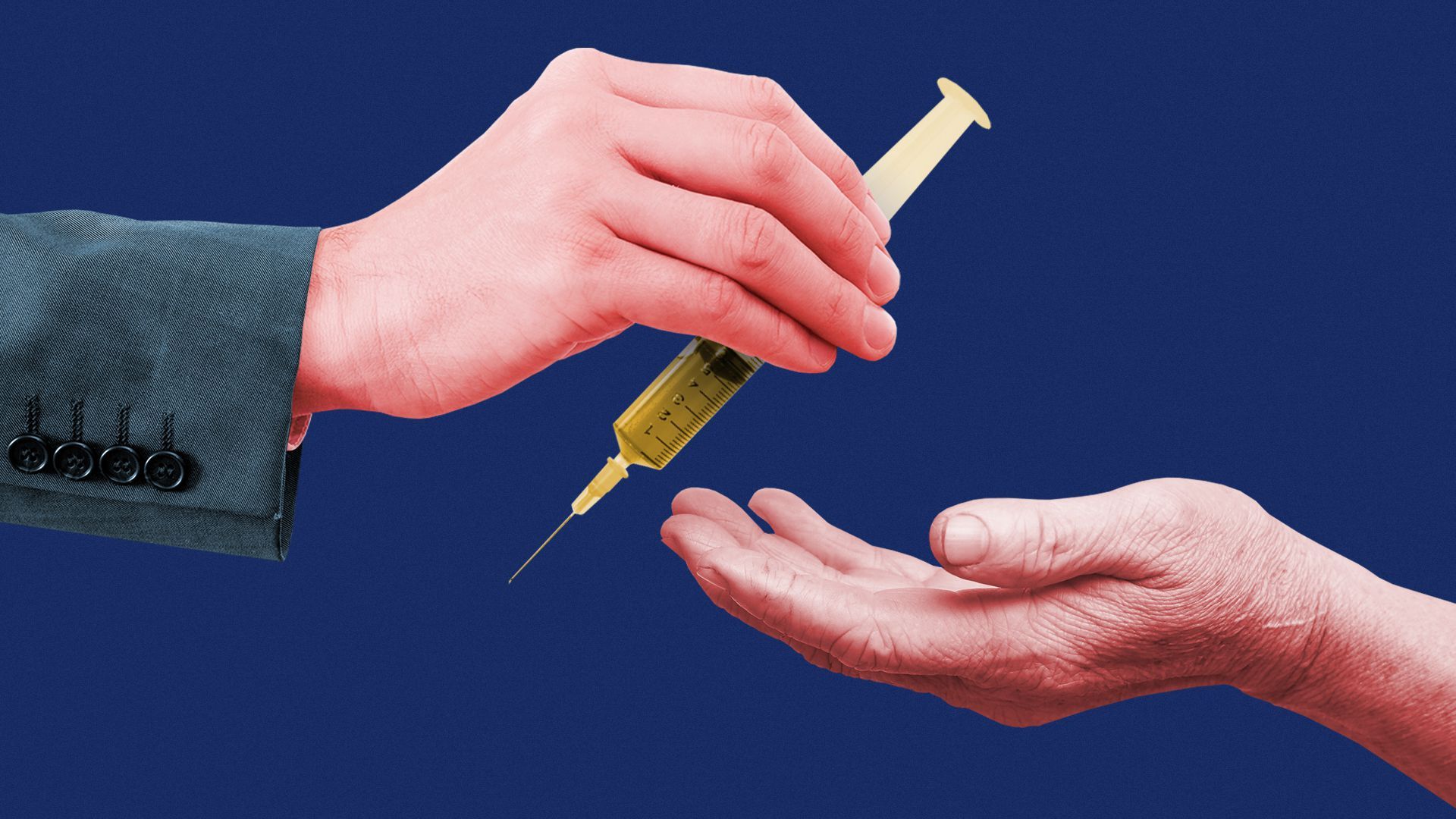 Minnesotans 65 and older now have a 24-hour period to sign up for a chance to get a COVID-19 vaccine through the state's pilot program.
💻 Eligible residents can visit this site to enter a lottery for one of about 9,000 slots available this week. The system, which opened at 5am, will accept requests all day.
☎️ A phone line (833-431-2053) opens at 9am.
Behind the change: State officials expanded the sign-up process Monday after high demand overwhelmed the first-come-first-served system last week.
🍎 The state also expanded access for teachers and child care providers in the metro area.
15,000 doses will be distributed to educators during a five-day vaccination blitz that begins Thursday. Eligible employees will get appointment information from their workplace.
The bottom line: Demand remains much higher than available supply.
4. Catch up quick: News roundup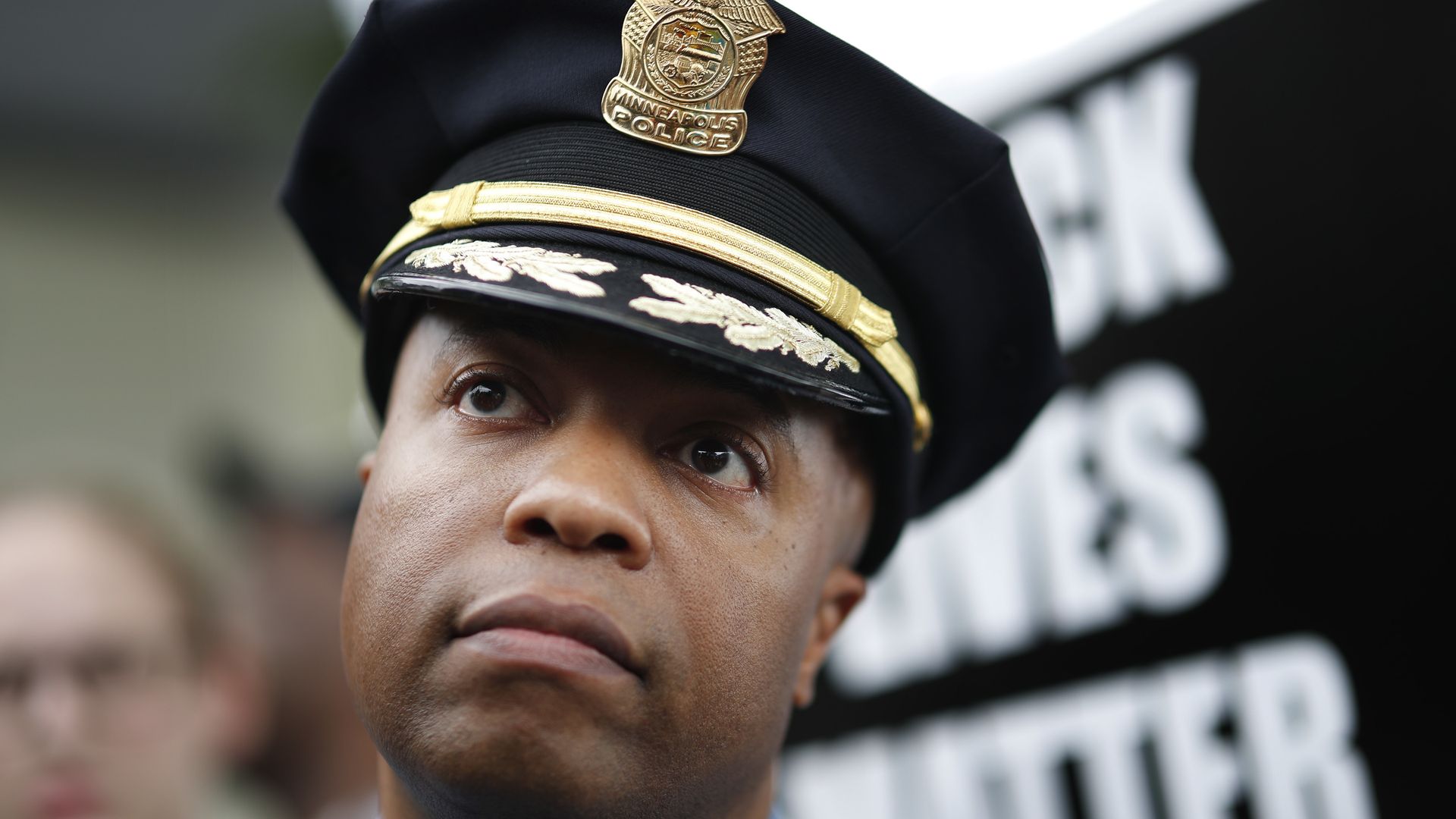 Minneapolis Police Chief Medaria Arradondo is a finalist for the top job in San Jose, per a document released Monday. MPD officials said he "remains committed" to serving here. (Star Tribune)
💻 St. Paul plans to launch a permanently virtual high school, joining other area school districts in trying the idea. (Pioneer Press)
✈️ Sun Country Airlines is adding nine new destinations with nonstop service to and from the Twin Cities. (Bring Me The News)
⚖️ A grandmother of 14 facing deportation received a rare full pardon from state officials. (Star Tribune)
🏈 The debate over sports gambling is returning to the state Capitol (but don't bet on it passing). (WCCO)
5. 🥶 Get lost in Stillwater's Ice Palace Maze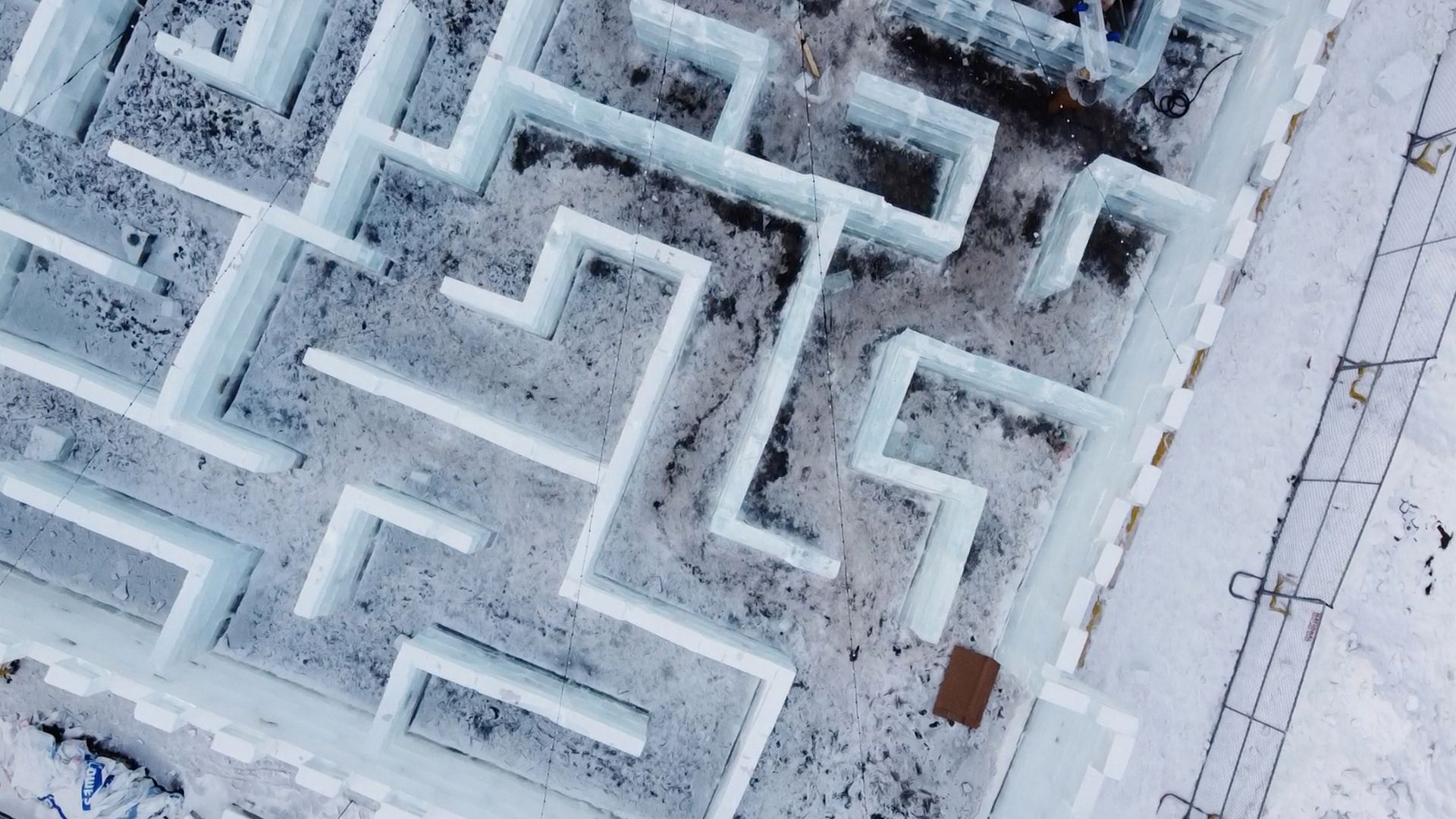 In the mood for some good, cold fun?
📹 KARE11 took a tour through the 1/2-mile, 1,500-block creation, which claims to be the country's largest ice maze.
6. 🌹 2 (very dramatic) #LocalAngles to go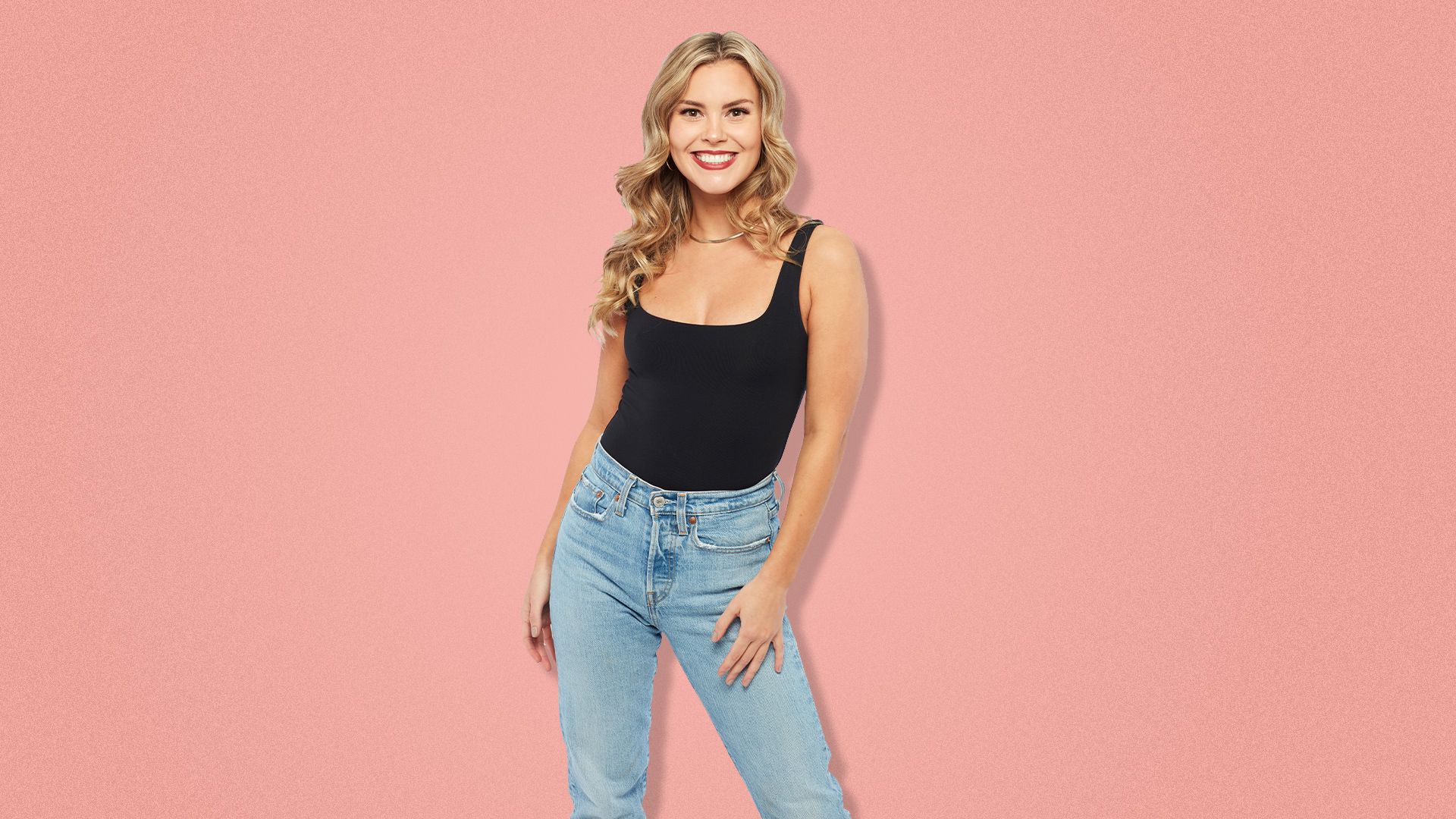 Two Minnesota natives played starring roles on last night's episode "The Bachelor" — for very different reasons.
What happened: Owatonna's own Anna Redman got caught spreading mean rumors about another woman vying for Bachelor Matt James' heart.
New contestant Michelle Young, a teacher from Edina who joined the show mid-season, made a good first impression, immediately jumping to front-runner status among fans.

Thanks again for starting your day with us. As promised, here's a bit more about us:
👩 Torey is a former Star Tribune political reporter whose work has also appeared in outlets ranging from InStyle to The Washington Post. She lives in Longfellow with her husband and her golden retriever Kirby, who recently learned to use a dog door.
👨 Nick joined Axios after seven years at the Minneapolis/St. Paul Business Journal. Before that, he wrote for the Southwest Journal and the Wausau Daily Herald in Wisconsin. Nick, a St. Paul native and graduate of the University of Wisconsin-Eau Claire, lives in Minneapolis with his wife and two kids.

🛥️ Fun fact: Nick is a U.S. Coast Guard-licensed riverboat captain on the Mississippi River!
😎 Catch you back here tomorrow, everyone!