Axios Twin Cities
March 23, 2023
It's Thursday!
☪️ Ramadan Mubarak! The holiest month of the Islamic calendar begins today and lasts until Eid al-Fitr in late April.
Several restaurants across the metro have specials for those breaking fast at the end of the day.
Today's newsletter is 878 words, a 3.5-minute read.
1 big thing: Preschool for all in St. Paul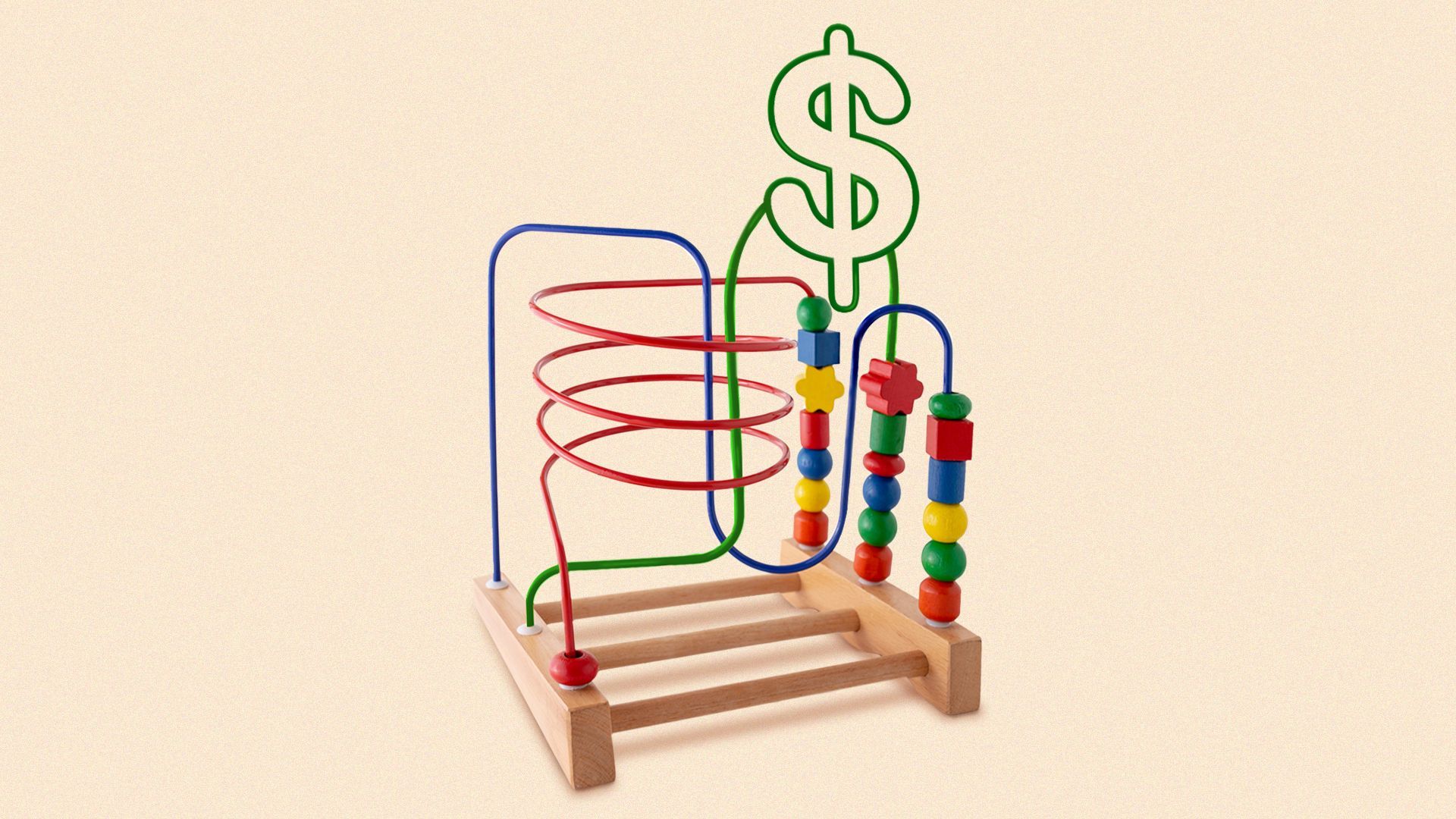 A proposal to raise St. Paul property taxes to cover the cost of preschool for kids in low-income families is back in the city council's hands.
Driving the news: An advisory committee presented a report to the council yesterday recommending the creation of a citywide funding source "dedicated to early learning" for Saint Paul children 5 and under.
Details: Families who make less than 185% of the federal poverty level — about $51,000 for a family of four— would pay nothing for their kids to attend programs run by schools, child care centers or in-home providers, per the recommendations.
Others would be eligible for subsidies based on their income.
State of play: The average cost of preschool in the metro ranges from $9,000 to $15,000 a year, per ChildCare Aware Minnesota.
An estimated 5,000 children are currently on a waitlist for existing programs aimed at expanding access, according to a council presentation.
Of note: The report released this week didn't recommend a dollar amount for the tax increase. But a similar proposal that failed to make the ballot last year called for generating $2.6 million — about $20 a year for the average homeowner — in the first year.
Annual increases would be used to expand eligibility to cover more families.
What we're watching: The council would need to fill in the details and act by the summer to put the measure on this year's ballot.
The intrigue: If the council moves forward with the idea, St. Paul voters could face two tax hike measures in November.
2. 🧑‍💻 Hackers post Minneapolis schools data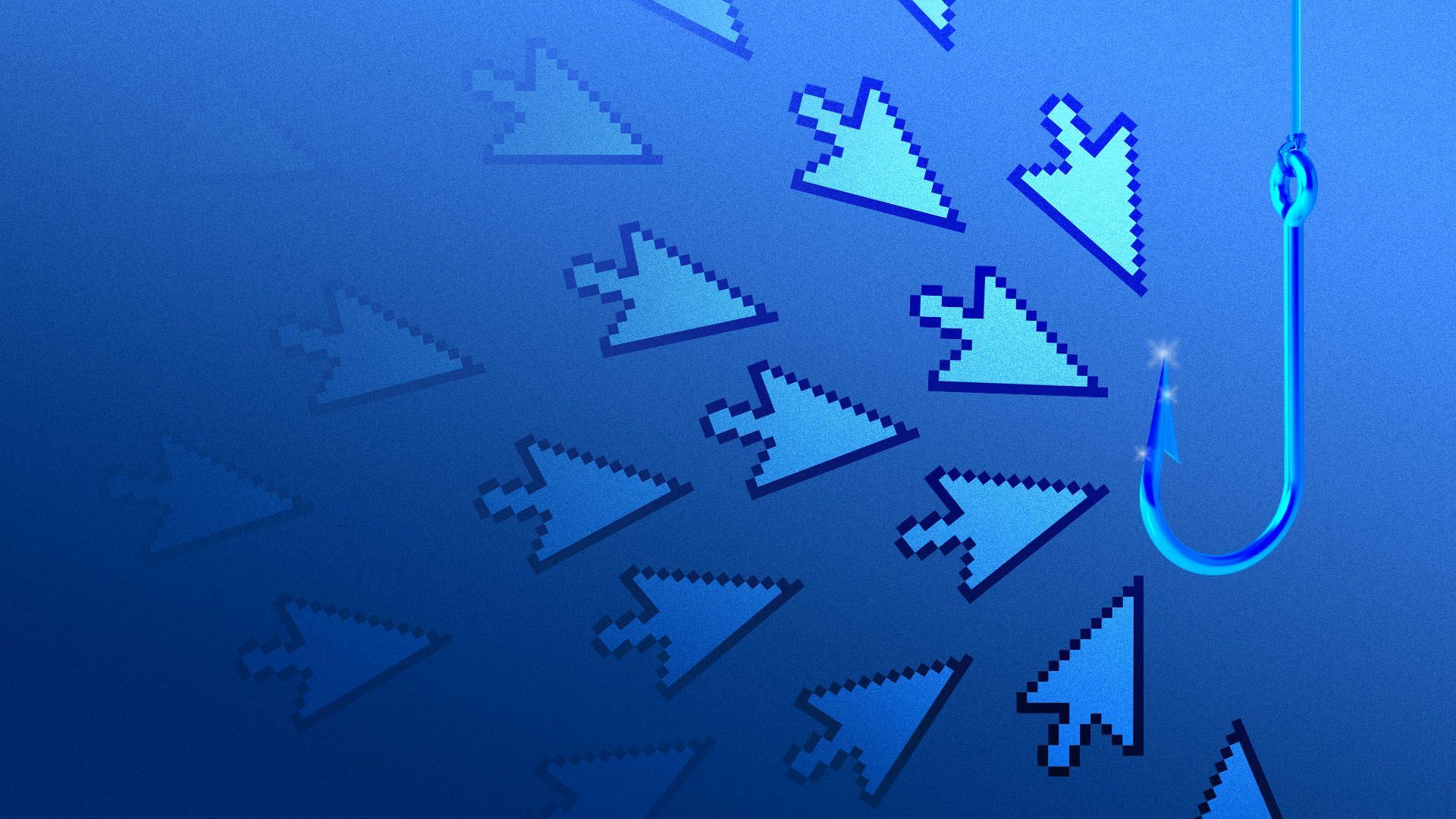 The group taking credit for hacking Minneapolis Public Schools has followed through on its promise to post the data online.
What's happening: The hackers, who go by Medusa, have uploaded a 100 GB file that they claim is the data they stole during a February breach, cybersecurity expert Brett Callow tweeted.
Medusa had been asking MPS for a $1 million ransom, which MPS rejected.
Yes, but: The file is just a small fraction of what Medusa claims it has. Medusa says the records contain a significant amount of sensitive information, including student sexual violence allegations, district finances and student discipline, according to education news organization The 74.
What they're saying: MPS said last Friday it was working with cybersecurity specialists to download the data and review it to "determine the full scope of what personal information was impacted and to whom the information relates."
It said it would take "some time" to review the data, but didn't specify how long and didn't respond to an Axios request.
Threat level: Cybersecurity experts have continually warned MPS families and staff to keep a close eye on their bank accounts and be mindful of phishing attempts.
MPS also suggests changing personal account passwords.
3. The Spoon: UnitedHealth's HQ for sale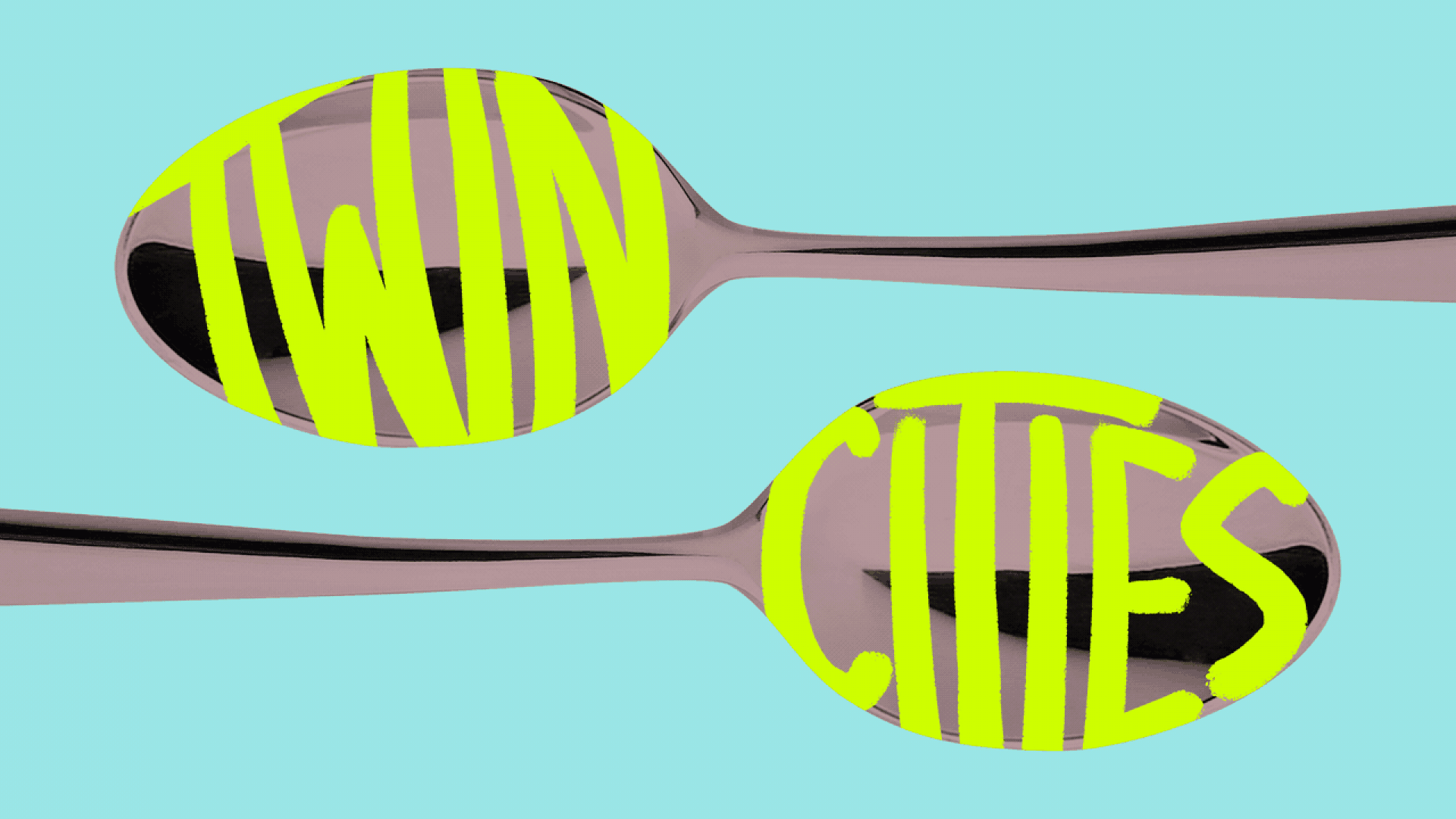 👮 Minneapolis received 160 applications for the city's new 15-member Community Commission on Police Oversight, per a release. The commission is expected to meet for the first time in April. (Info)
🏢 UnitedHealth Group is not renewing the lease for its headquarters in Minnetonka, and the landlord is putting the building up for sale. "Minnesota remains our home," the company said. It occupies several other buildings nearby. (Minneapolis/St. Paul Business Journal)
🇸🇪 The American Swedish Institute has hired St. Paul native Molly Steenson as its new CEO and president. (Star Tribune)
4. ⛳️ Mini golf and cocktails coming to North Loop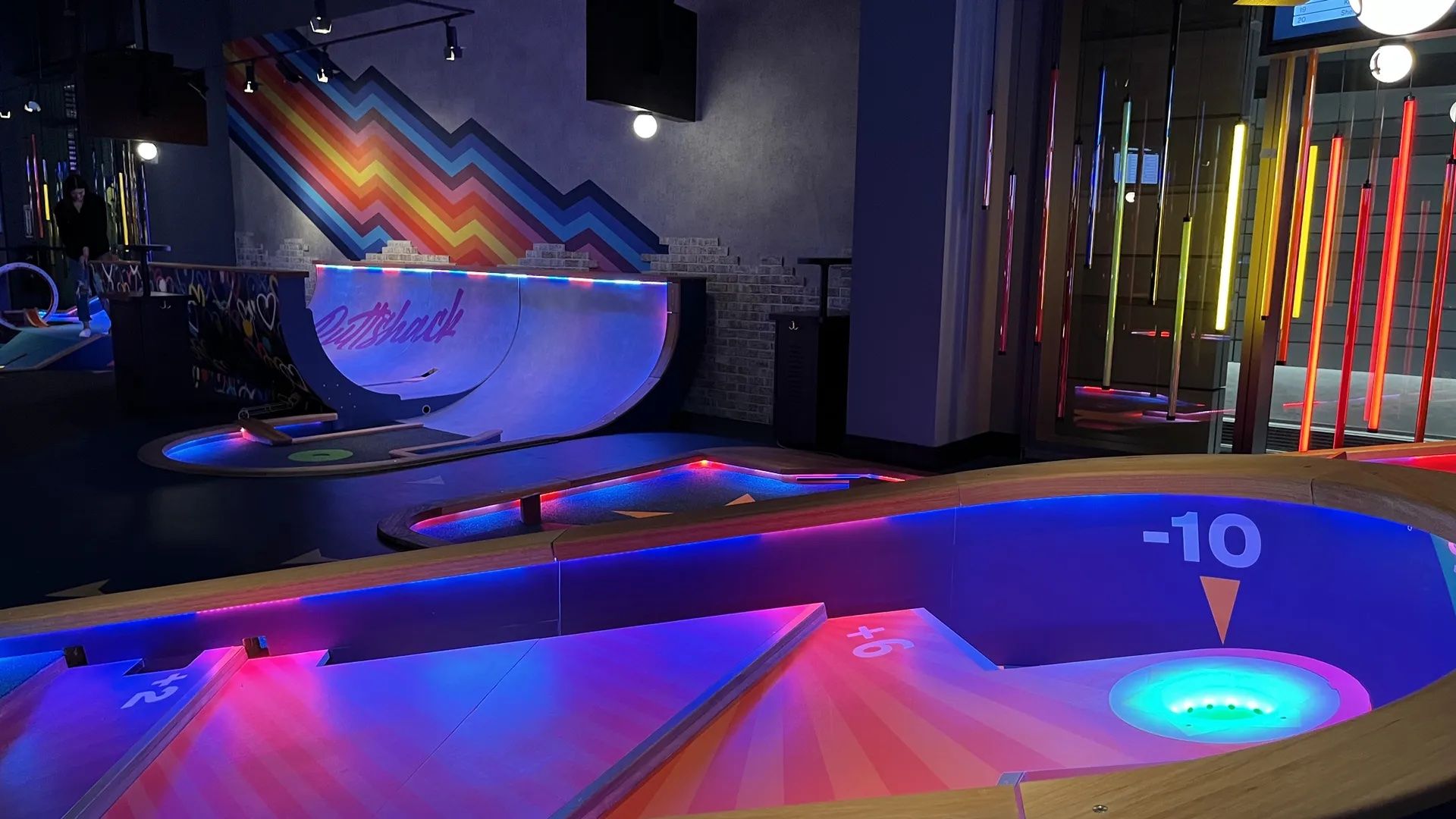 Puttshack, a boozy mini golf chain, is coming to the North Loop in late 2024.
Details: The company behind the concept announced yesterday it signed a lease for 20,000 square feet on the main floor of an under-construction apartment development at 246 N. Seventh Avenue (behind Freehouse).
State of play: Puttshack, created by the founders of Topgolf, is already open in Atlanta, Boston, Chicago, Miami and St. Louis.
What they're saying: Axios Miami's Martin Vassolo reviewed his city's Puttshack, saying it "combines the upscale feel of a moody cocktail lounge with the nostalgia of a middle-school birthday party."
A new career is waiting for you
5. 📚 Quote du jour: Take a (banned) book, or leave one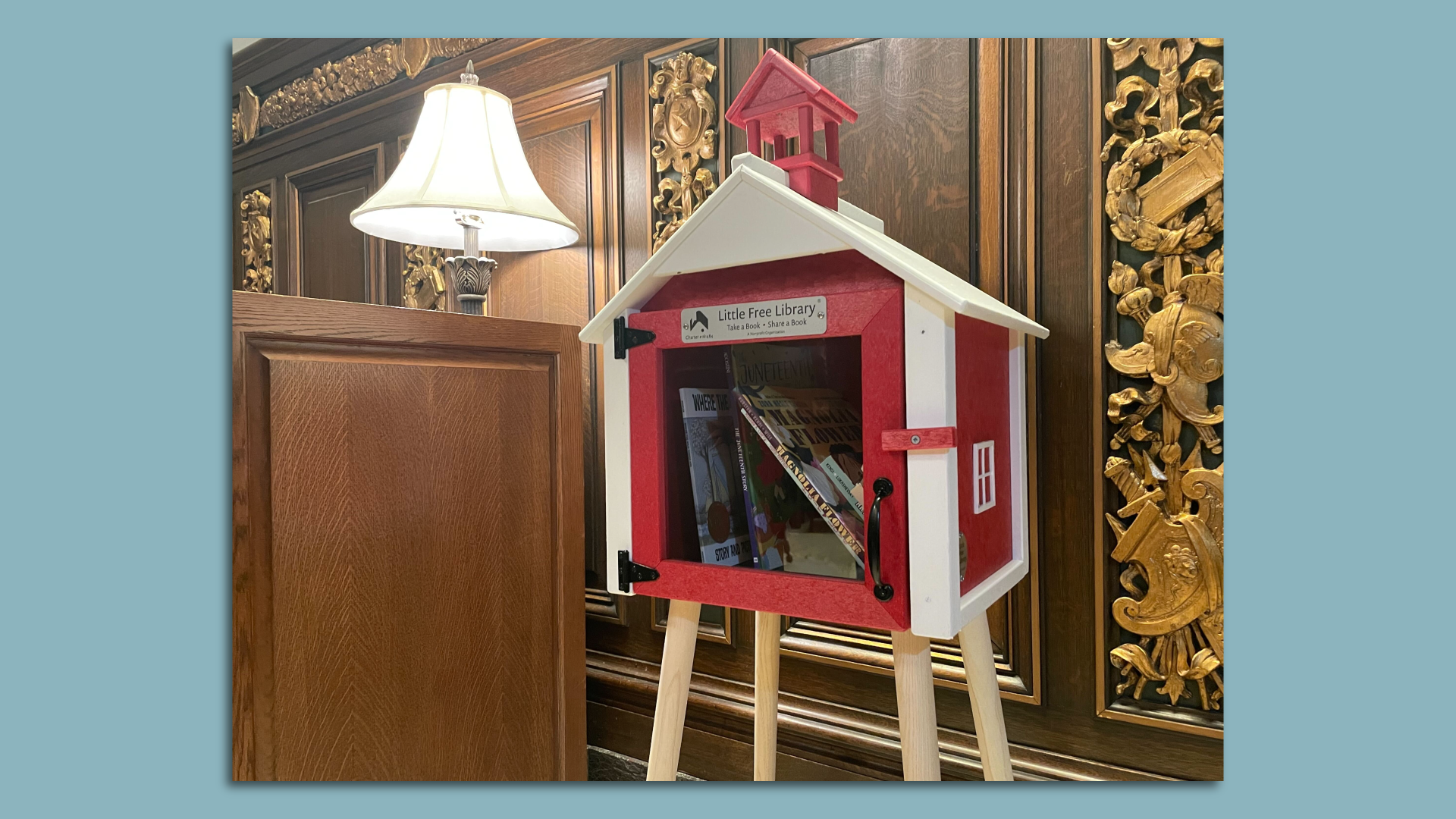 "We're going make very clear in Minnesota, for every book you ban in Iowa and Florida, we'll put ten of them out."
—
Gov. Tim Walz
, unveiling a Little Free Library filled with books "banned" by other states at his office inside the Capitol
Between the lines: Recent action on abortion access, transgender rights and universal free lunch have put Minnesota in contrast with what's happening in many GOP-controlled states — and garnered the DFL governor more national attention (and TV hits).
📚 The box, located outside the governor's office, will be up until at least the end of the month.
6. 🏒 Gophers hockey looks to break the drought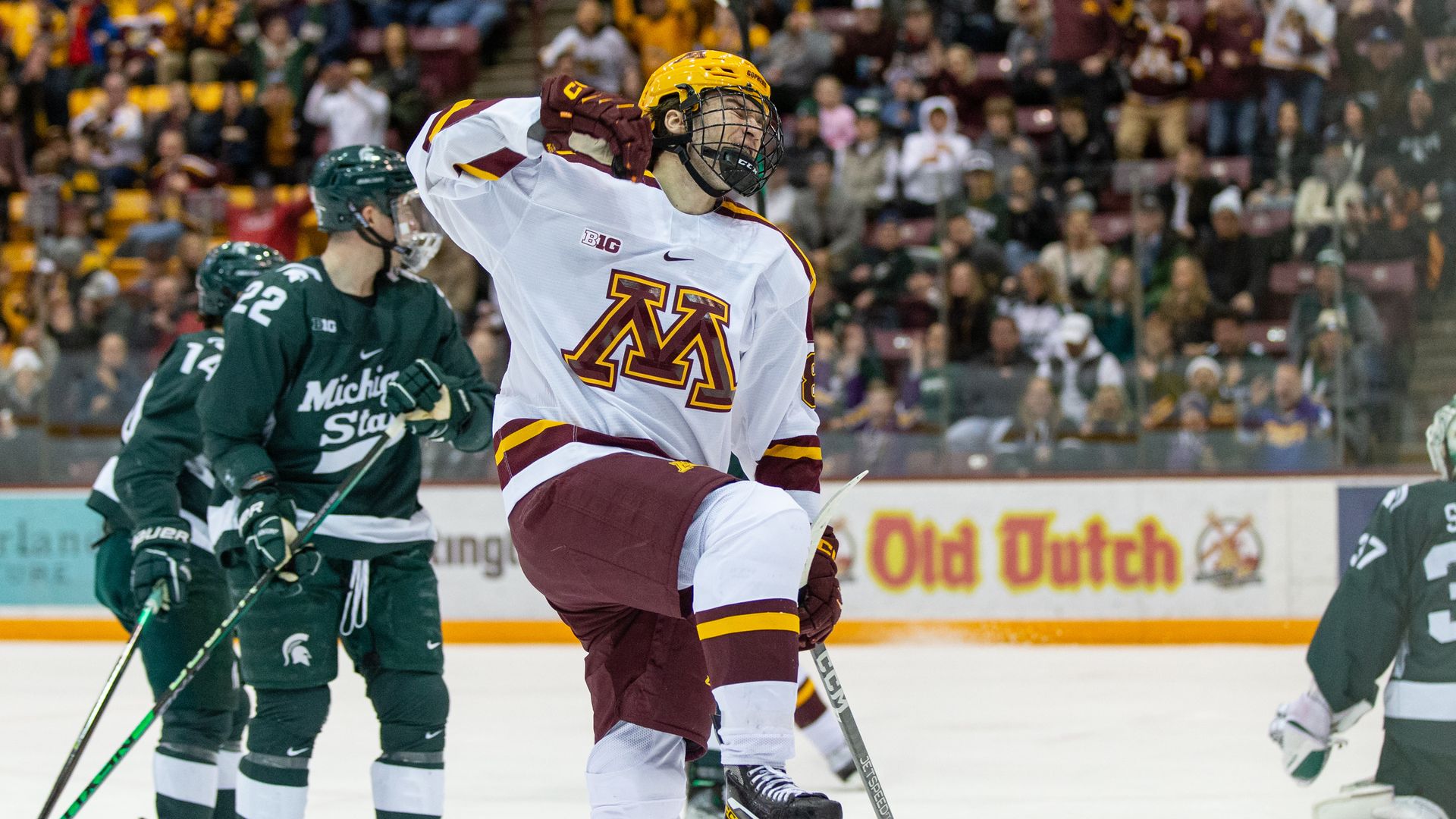 The NCAA men's hockey tournament begins today, and the Gophers are the betting favorites to take home the title.
State of play: Minnesota ran away with the Big Ten championship and secured the No. 1 overall seed in the 16-team tournament.
The Gophers boast seven defenseman who head coach Bob Motzko predicted will eventually play in the NHL.
The other side: Before punching their ticket to the Frozen Four in Tampa, the Gophers will have to beat Canisius College tonight at 8pm and then play the winner of St. Cloud State and Minnesota State (Mankato).
Flashback: It will be 20 years in April that the Gophers won their last NCAA title.
🏋️ Torey's long read of the week is Mark Leibovich's The Atlantic profile of Arnold Schwarzenegger at 75.
🗞 As a former community newspaper reporter, Nick thoroughly enjoyed this New Yorker story on the drama over a Greenwich Village rag.
👀 Audrey, also a former community newspaper reporter, now needs to reactivate her New Yorker subscription and read it.
This newsletter was edited by Ross Terrell and copyedited by Carlin Becker.