Axios Twin Cities
July 16, 2021
Yes! It's Friday!
☀️ Find a lake or a pool. It's going to be sunny all weekend with highs in the 80s. And then it's going to get hotter. Read on.
Today's newsletter is 944 words, a 4-minute read.
1 big thing: Our incoming neighborhood grocer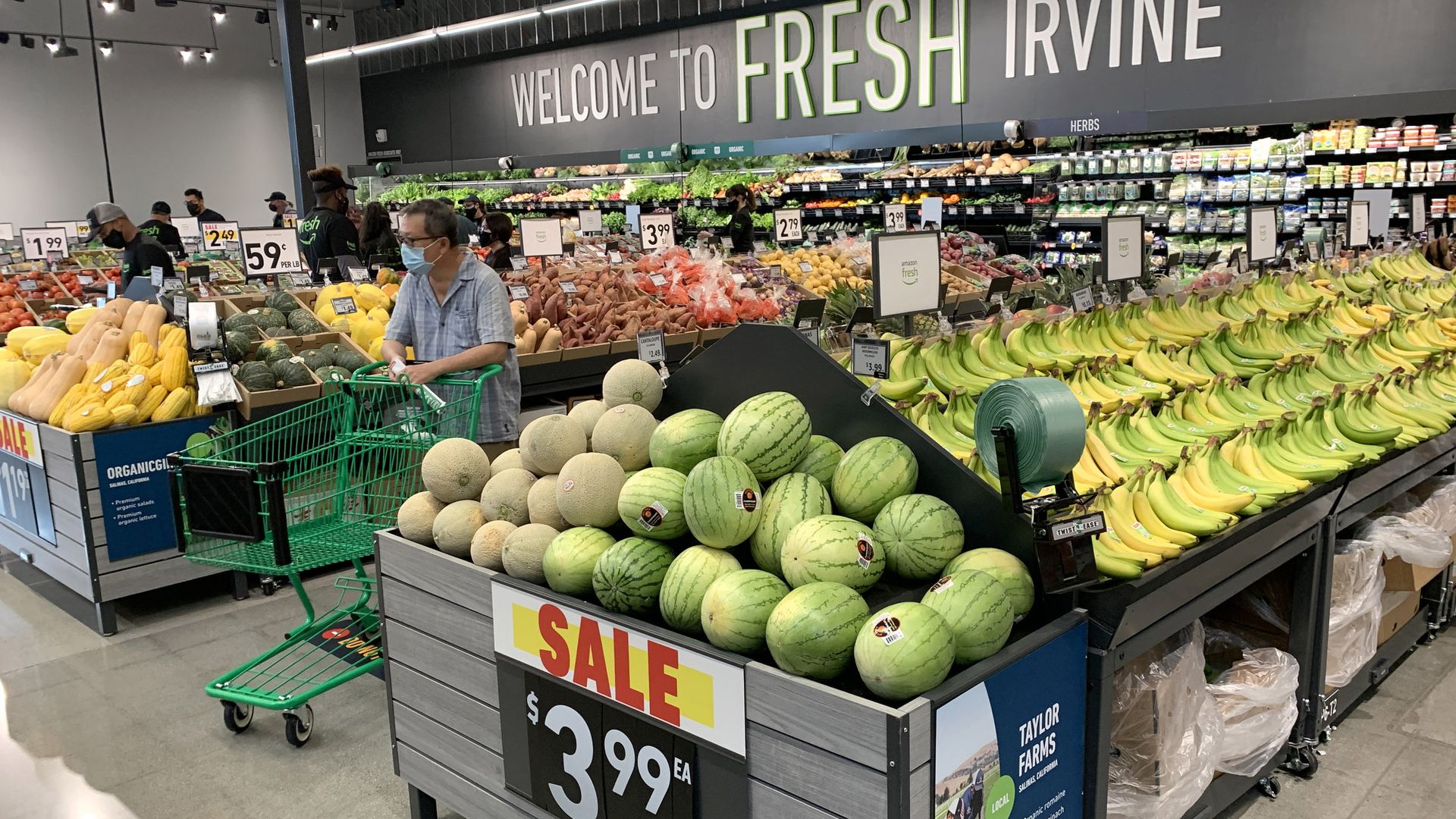 Amazon's entrance into our grocery market is making progress this summer.
What's happening: Amazon has at least four of its Fresh stores in the pipeline in the Twin Cities metro, according to Axios sources, though the e-commerce giant hasn't yet confirmed its plans here.
How it works: Some of the Amazon Fresh stores don't require customers to check out.
The big picture: As of late April, Amazon has opened roughly a dozen of its Fresh stores, many of which are in California and Illinois. Seattle and New Jersey are up next, an Amazon executive said on an earnings call.
The bottom line: Amazon is entering a highly competitive Twin Cities grocery market, in which there is no dominant player.
2. "Up north," defined and mapped
Dozens of Axios Twin Cities readers weighed in to let us know what being "up north" means to you.
Consensus: A lot of you said that up north starts in a rough line from Hinckley to Mille Lacs Lake (or Brainerd) to Alexandria.
But there's room for debate. Here are some of your responses:
"Up north begins when you crest the ridge on I-35 and see Duluth and Lake Superior stretched out as far as the eye can see. An amazing and impressive sight. A true gateway to the north!" — Suzanne
"Up north starts where the forest changes from mostly deciduous to mostly coniferous." — Miles
"Up north is an attitude, not a latitude." — Alyssa
"Up north starts with a visit to Tobies Restaurant (Hinckley)" — Cheryl
"Up north is defined as the southernmost reach of the Power Loon's radio signal (107.5FM Brainerd)." — Mike
"Up north starts when the broad leaf trees change to conifers and that happy feeling kicks in." — Ann
"Where I no longer smell cow manure and begin to see lots of pine trees ... And where the mosquitoes mate with humming birds." — V. Joe
"Up north is a state of mind enjoyed by Minnesotans when relaxing with the people we love after overcoming a difficult challenge." — Adam
3. On tap this weekend: Pride, art and horror
4. Another heat wave cometh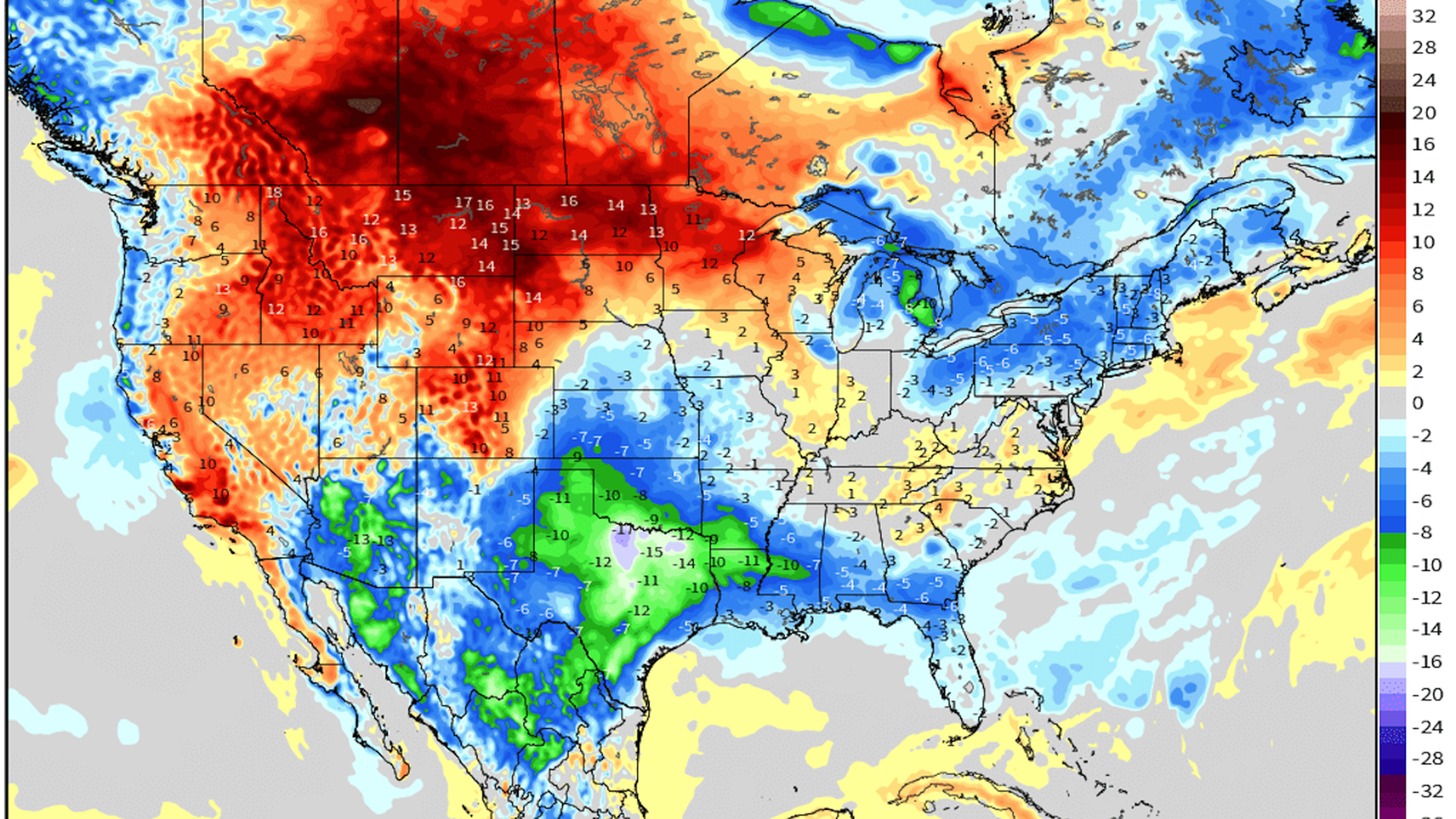 Another heat wave is heading our way, with temperatures in the Twin Cities expected to be around 90 or above for most of next week.
Driving the news: The heat dome arrives Sunday and will stretch from the northern Rockies to the northern Plains, writes Axios' Andrew Freedman.
At least one model is hinting at triple digits for the Twin Cities.
Why it matters: More than half of Minnesota is now in severe drought and 4% is in extreme drought.
5. Catch up quick: St. Paul's turn for road construction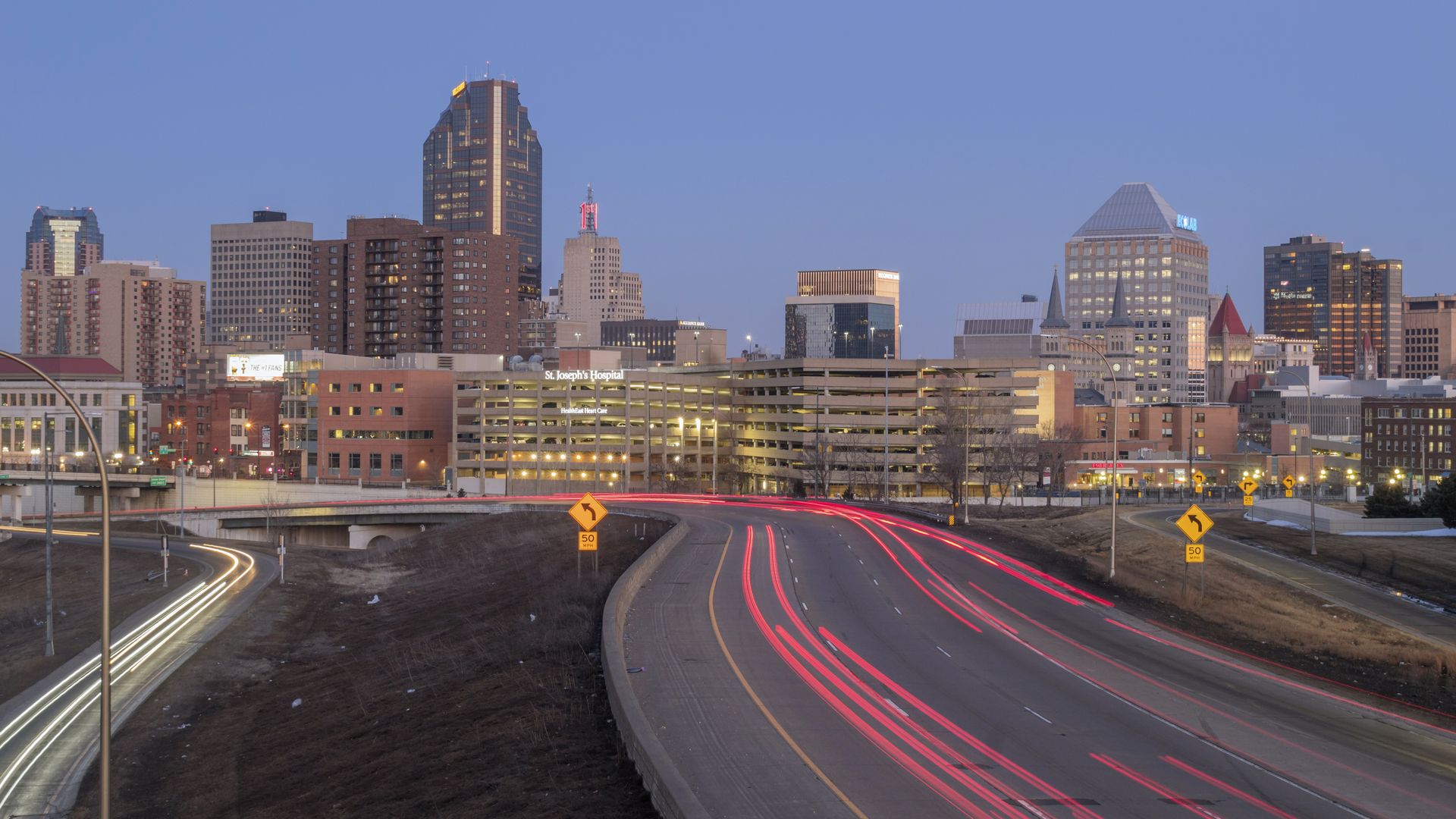 🚧 Construction on interstates 94 and 35E near downtown St. Paul starts Sunday night. Get ready for lane reductions and ramp closures. (Star Tribune 🔒)
📃 Gov. Tim Walz signed an executive order that restricts conversion therapy by compelling health plan companies and health maintenance organizations to not cover it. (Axios)
🚍 Metro Transit is spending $4 million to improve public safety and customer service on trains and buses. That includes more community service officers. (KSTP)
✈️ Delta Air Lines made a quarterly profit for the first time since the pandemic, but it couldn't have happened without $1.5 billion from the government. (Axios)
☕ Spyhouse Coffee has sold to a Missouri-based coffee collective. More locations could open across the Twin Cities under the deal. (Minneapolis-St. Paul Business Journal 🔒)
6. Our nutty new resident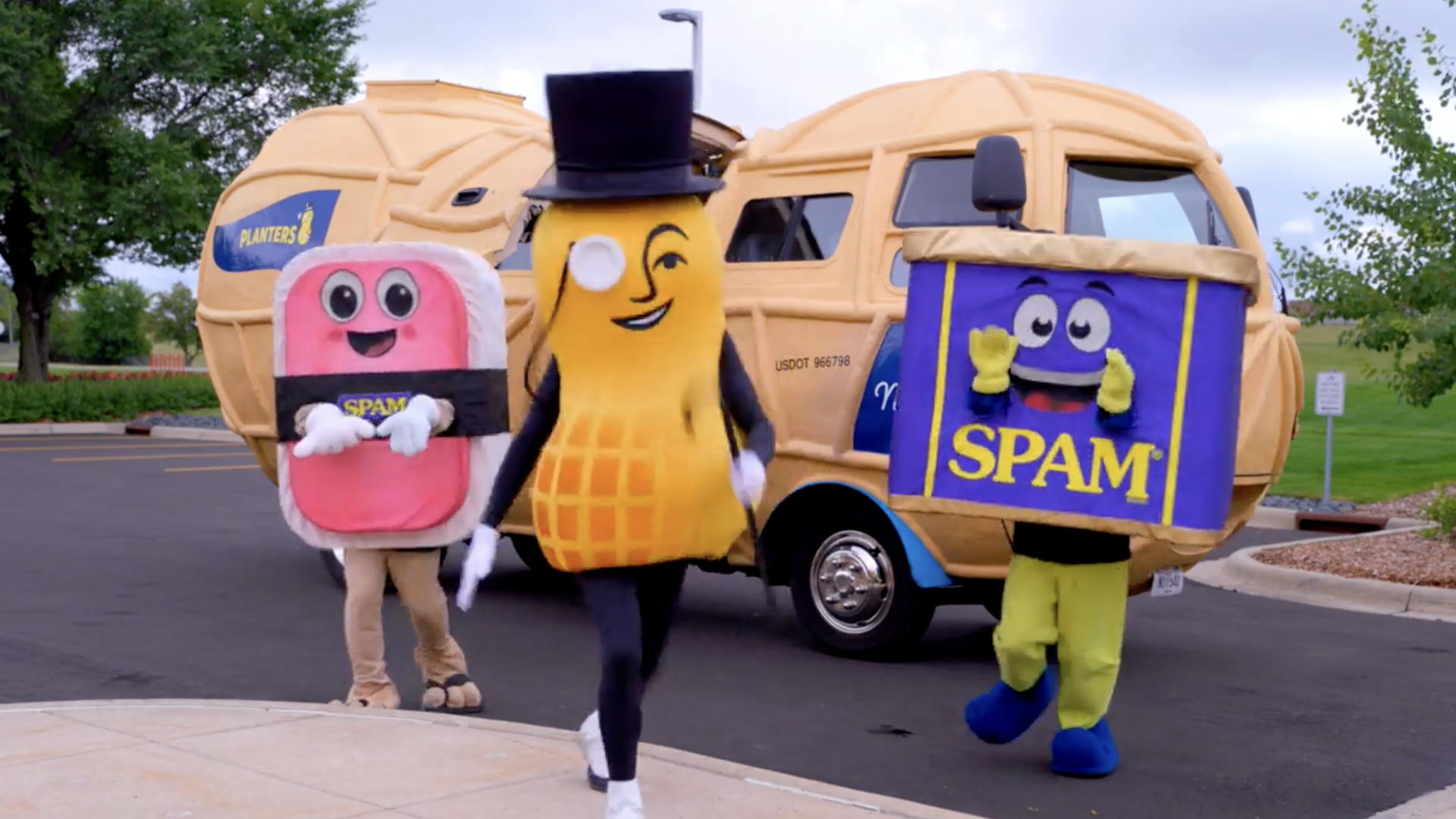 Mr. Peanut is now a Minnesotan.
Flashback: Austin, Minnesota-based Hormel Foods last month bought the Planters peanuts brand from Kraft Heinz for $3.35 billion.
Driving the news: Hormel introduced the iconic brand mascot Mr. Peanut to the SPAM cans, as well as Minnesotans in Austin and in St. Paul this week.
The bottom line: Minnesota is now home to the Pillsbury Doughboy, Buzz the Cheerios honeybee, Trix Rabbit and Mr. Peanut, though we did lose the Jolly Green Giant in 2015.
Do we have the best lineup of food mascots?
Weekend plans:
🍕 Torey's brother and his fiancee are coming to town to meet the baby. She plans to take them to a pizza farm and to grab brunch from Nixta.
🍽 Nick and his wife have a rare night without the kids and are going to eat here. And he's going to see his aunt Mimi who's in town from Salt Lake City.
🏳️‍🌈 Audrey will be covering Pride on Saturday and will probably play video games all Sunday. (She's almost done with Firewatch.)