Axios Twin Cities
March 03, 2021
Happy Wednesday, everyone!
We're coming up on a year of COVID-19 — and pandemic restrictions.
If you're anything like us, the anniversary is stirring up a lot of feelings and reflections about life over the last 12 months. So we're asking you to weigh in on one question on our minds.
What's one positive takeaway or unexpected silver lining from your pandemic experience? Reply to this email and we may include your answer in a future newsletter. If you want to remain anonymous, just say so!
We'll share ours tomorrow to get things started.
Situational Awareness: The start of the St. Paul Saints' first season as a Twins' affiliate will be delayed until May, KSTP reports.
Today's Smart Brevity™ count is 900 words, a 3 1/2-minute read.
Target won the pandemic. Now what?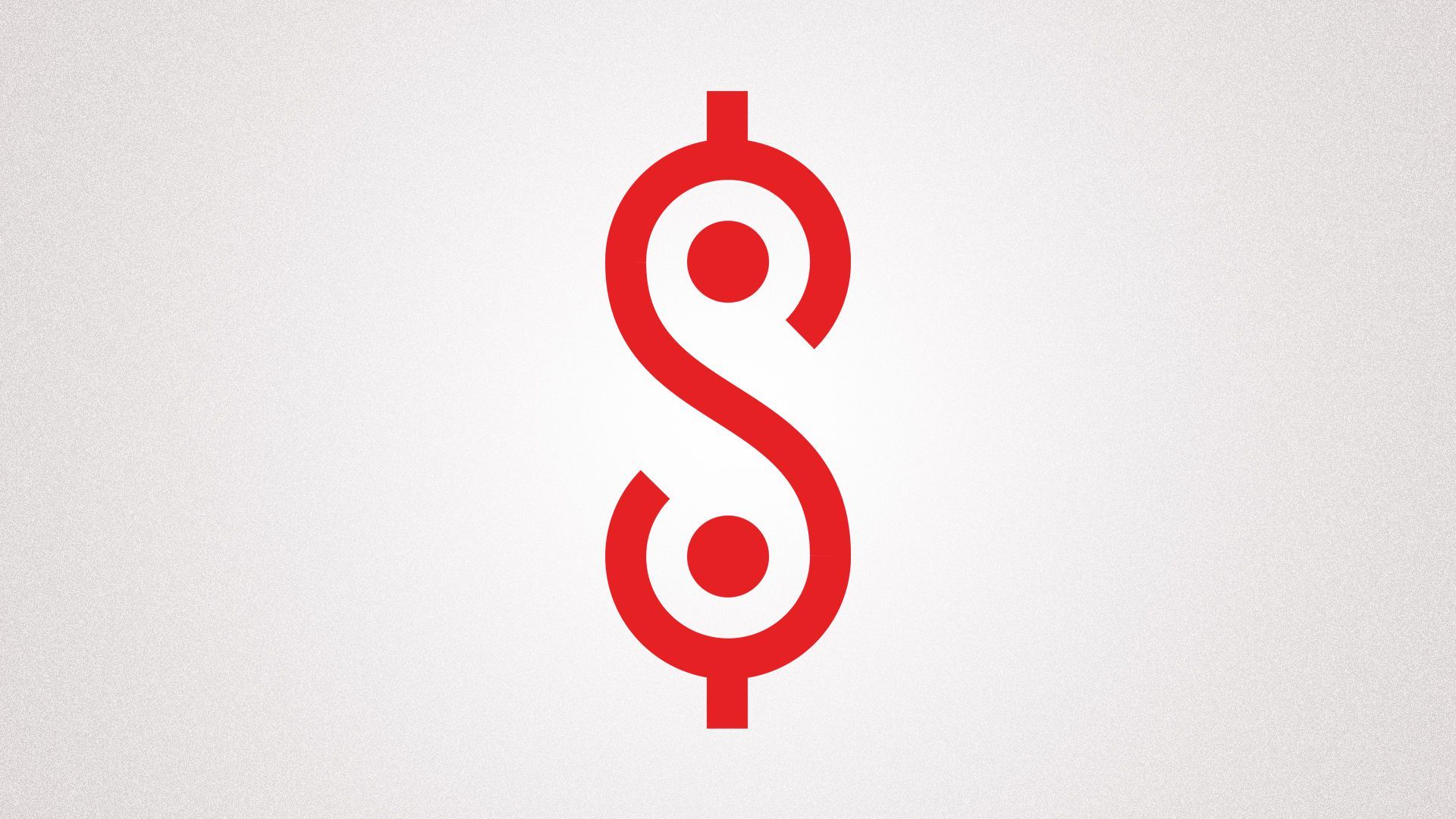 Target increased its comparable sales in 2020 by a whopping $15 billion — 19.3% more than 2019. That's also more growth for Target than the last 11 years combined.
Shares of Target finished at $173 on Tuesday, after the company released its fourth quarter earnings. That's up from around $94 a share at the start of the pandemic.
Driving the news: Target took advantage of a dramatic shift in pandemic shopping habits as its digital sales grew by $10 billion last year.
Under CEO Brian Cornell, the retailer was already making significant investments in turning stores into mini shipping hubs, helping boost ship-to-home capabilities, curbside pickup and in-store pickup.
Target pivoted quickly when the pandemic hit. An example: It closed the Starbucks shops it operates inside of stores and enlisted baristas to help pack and ship online orders.
Yes, but: While big-box retailers like Target and Walmart have benefited from the pandemic, small retailers and apparel stores have not.
While big-box retailers have been considered essential and faced fewer restrictions, smaller retailers have been forced to temporarily close in many states.
U.S. apparel sales fell 30% in the first nine months of 2020, according to Retail Dive, and that could lead to more bankruptcies and store closures.
What's ahead: Of Target's $15 billion in sales gains, $9 billion came from taking market share from competitors, the company said.
Target wants to build on that and will spend $4 billion in 2021 opening and remodeling stores. This includes 30 to 40 new stores a year, focusing on small urban formats in places like New York City, Portland, Oregon, and Los Angeles.
After pausing a remodeling program during the pandemic, Target will revamp 150 stores before the holiday shopping season and plans to remodel 200 more next year.
2. Image of the day: A vision for St. Paul's Sears site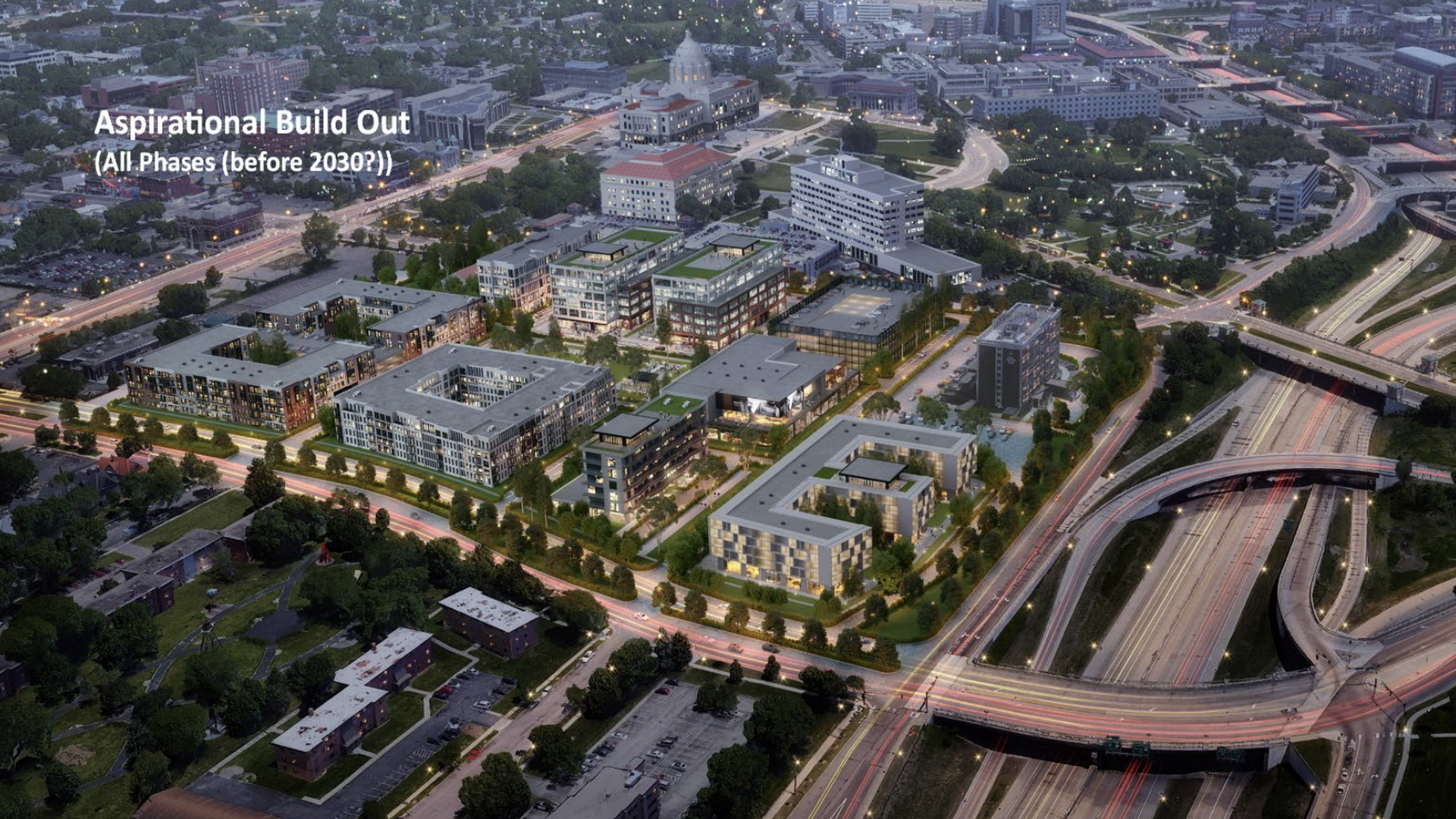 The 20-acre site of the now-shuttered Sears store in St. Paul could eventually make way for a mixed-use development.
What's happening: Seritage Growth Properties, which owns the land, unveiled Tuesday an "aspirational" rendering of what it would like to do with the property — which is mostly surface parking now — over the next decade.
Details are scarce beyond the rendering.
Paul D'Arelli, a consultant for Seritage, told the Capitol Area Architectural and Planning Board Tuesday that the project could include residential, office, hotel and retail. But a timeline or what would be included in the first phase were still far off.
3. 🍽️ Restaurant news round-up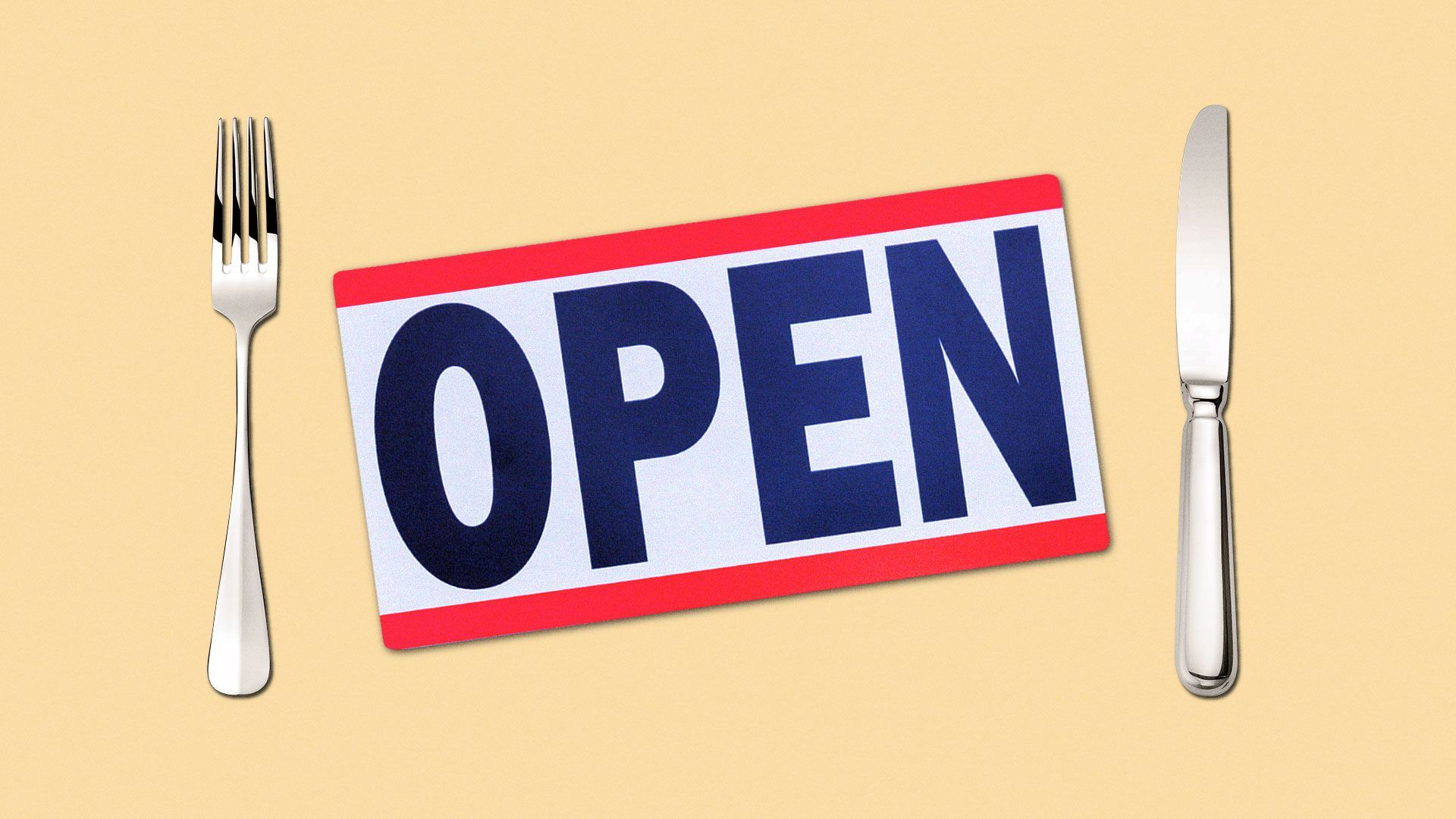 🥗 Salad chain Crisp & Green plans to grow with a plant-based burger restaurant called Stalk & Spade. (Twin Cities Business Magazine)
🍽️ Chef Ann Ahmed's upcoming South Minneapolis restaurant has a new name. (Star Tribune)
🐟 Going meatless on Fridays for Lent? Bookmark this fish fry round-up ASAP. (Eater Twin Cities)
🍻 BlackStack Brewing teamed up with Iowa's Toppling Goliath Brewing Co. to make a (boozy) new beer. (Untappd)
🔊 Local restaurant owners open up about surviving this challenging year. (Heavy Table)
4. Wolves sink to a new low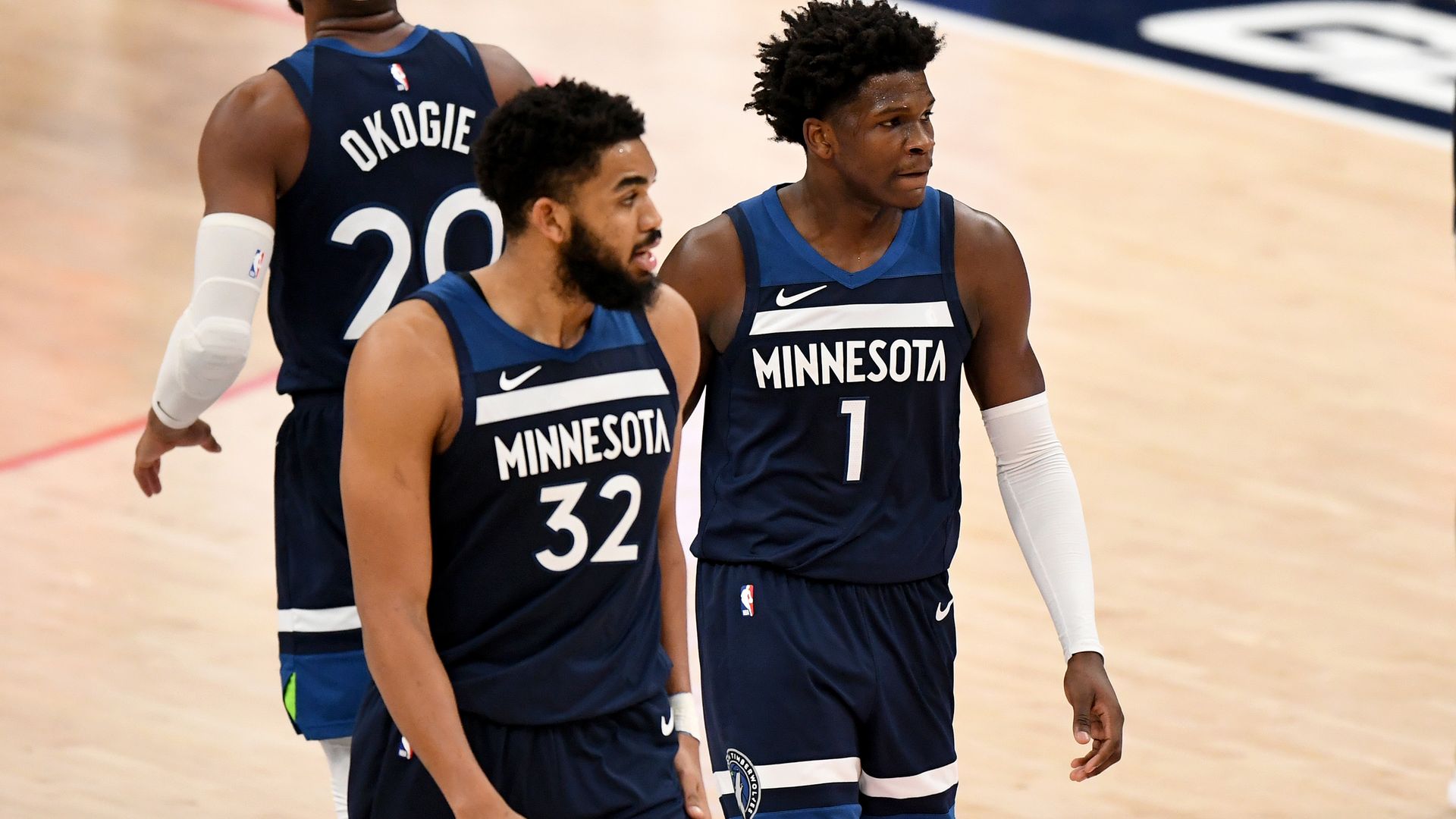 After the Timberwolves lost to the Phoenix Suns on Sunday, the team reached the top of a list no one wants to be on: They are the worst franchise in American pro sports.
That's according to a reddit user who tracks regular season winning percentages of major sports franchises — an odd outlet to be counting wins — which says the Wolves now have a .39307 all-time winning percentage.
The ranking drops them just below the Tampa Bay Bucs for major sports teams.
State of play: The Bucs, of course, upped their winning percentage after their 2020-2021 Super Bowl run.
Meanwhile, the Wolves are 7-28 so far this season.
Wolves fans won't be surprised by this news. The team has made the playoffs just once since 2004.
5. Sorry, St. Paul snow day fans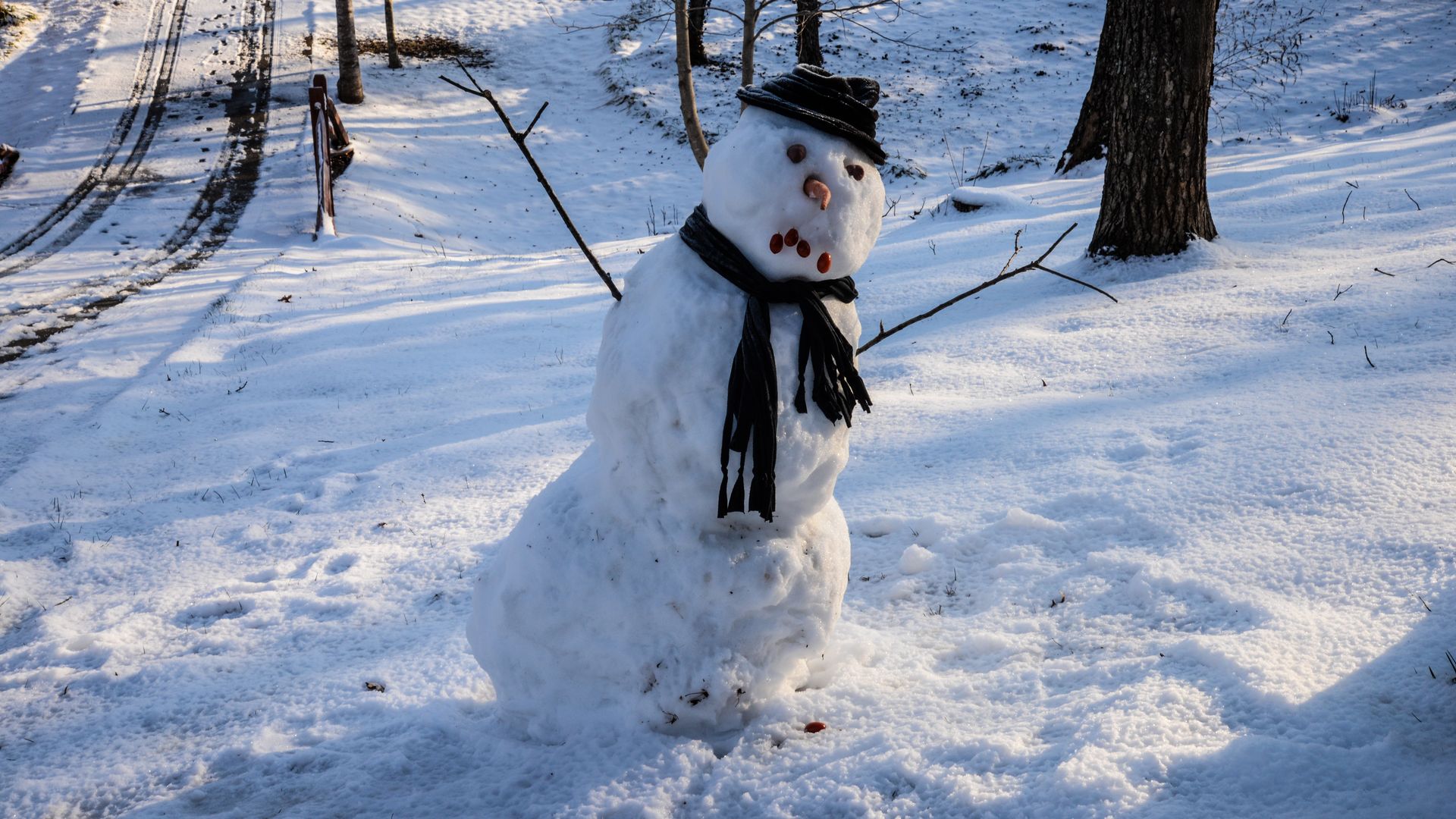 Snow days might become a relic of the (pre-pandemic) past in St. Paul.
Driving the news: St. Paul School Board unanimously voted this week to allow up to five "e-learning days" in cases of inclement weather next year, The Pioneer Press reports.
"No longer does a cancellation of school due to the weather or a burst water pipe have to mean students are unable to continue making academic progress," Superintendent Joe Gothard said of the lessons learned from virtual instruction during the pandemic.
The cold, hard truth: While many of us have fond memories of snow fights and hot cocoa at home, the missed classes add up.
The district estimates that each snow day costs 200,000 hours of learning.
Of note: The board also postponed the start of the upcoming school year by two days — to Sept. 9 — to avoid a conflict with Rosh Hashana.
6. What's driving the vaccine gender gap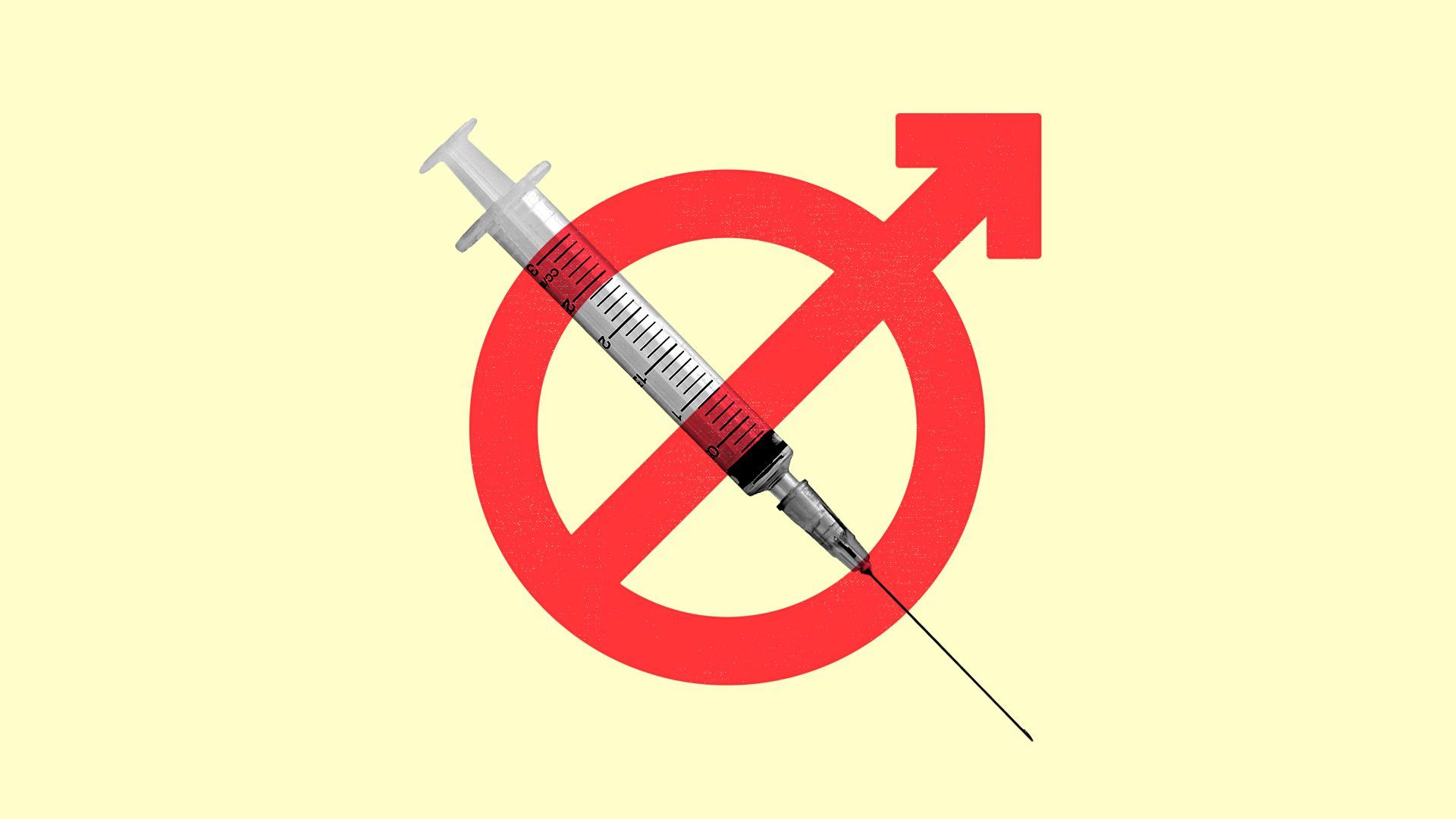 Nearly three months into the vaccine rollout, women are getting shots at much higher rates than men.
By the numbers: Nearly two-thirds of the 908,000 Minnesotans who have received at least one dose identify as women, according to the state's Vaccine Dashboard.
So what's with the gender gap? "I think probably a lot of it is the demography of who's been targeted," MDH Commissioner Jan Malcolm told Torey.
The health care, child care and education sectors included in the current priority groups all have large female workforces. Because women tend to live longer than men, there's likely also an imbalance in the senior and assisted living populations.
Malcolm hasn't seen any evidence to suggest greater vaccine hesitancy among men.
She expects the numbers to level out as more groups become eligible for a shot.
7. 1 fun thing to go: Meet your new snow plow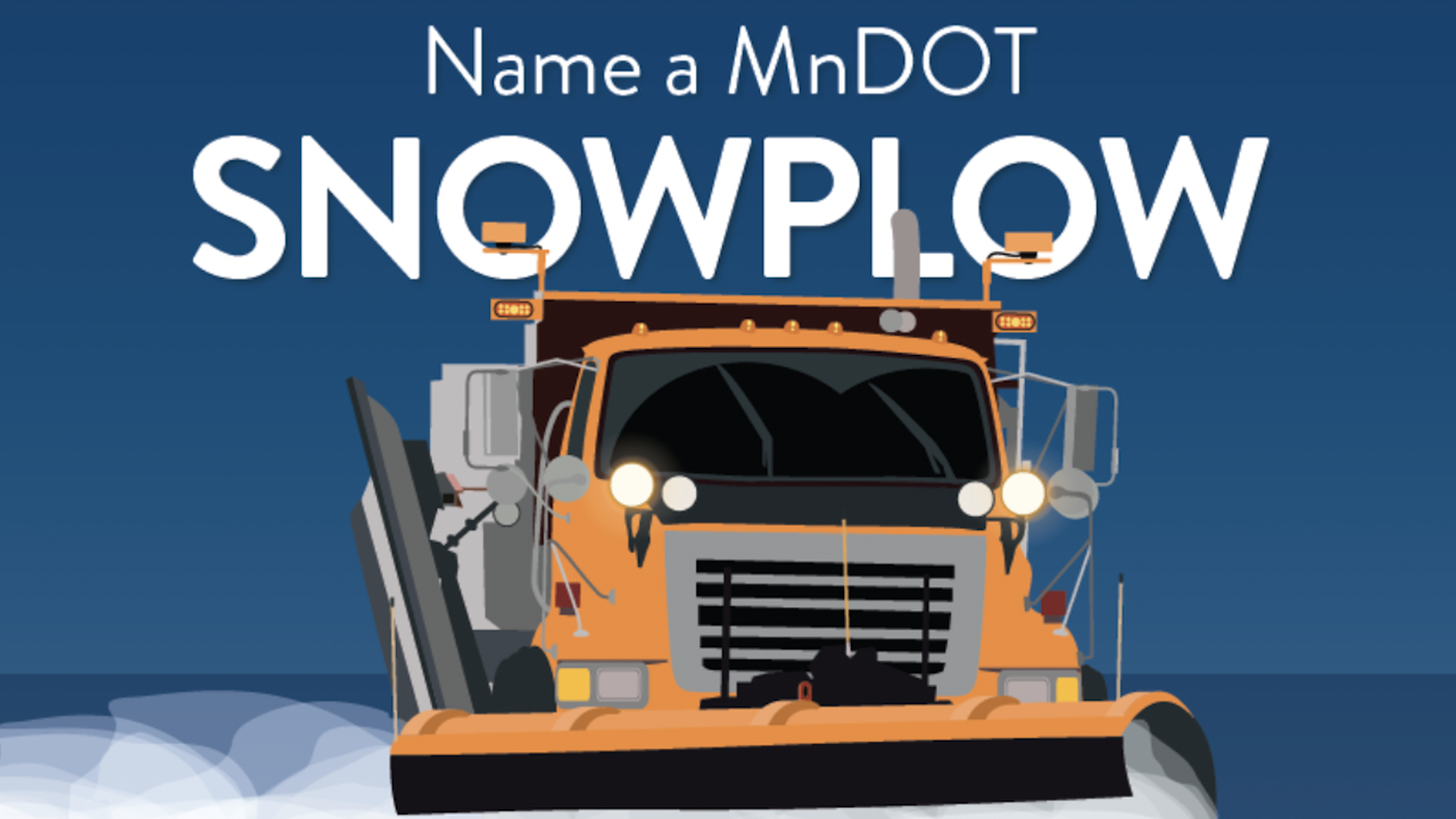 Come next winter, Plowy McPlowface will be pushing snow from metro roads.
The name was one of eight winners of the popular vote in the Minnesota Department of Transportation's recent name-a-snowplow contest.
Ope, Just Gonna Plow Right Past Ya and Darth Blader were among the other top picks.
See the full list of the new plow names — and vote totals — here.
Like what you read? Encourage a friend to sign up here.