Axios Twin Cities
April 04, 2022
Good morning! It's a great day to become an Axios Twin Cities member.
🚨 Axios' inaugural What's Next Summit is tomorrow! Check out the lineup of speakers and register for the free livestream.
Today's newsletter is 878 words, a 3.5-minute read.
1 big thing: Revenue loss on a stick
Sales at the 10 most popular Minnesota State Fair food booths plummeted by 35% last year.
Driving the news: The State Fair released food vendor revenue data for 2021 after Axios requested it last week.
Why it matters: Hundreds of small businesses in Minnesota rely on the annual event and some have used it as a stepping stone to create year-round companies.
Context: The decline in revenue is in-line with a drop in attendance at the 2021 State Fair.
Driving the dip: The Delta variant of COVID-19 dampened the fair's comeback after the full cancellation in 2020.
State of play: It's not yet clear how much the tough sales numbers from 2021 will affect turnover at the State Fair. While the big vendors will likely be fine, the smaller and newer ones don't have the same resources.
About 150 vendors vendors pulled out before last year's fair.
Fair staff typically renews and issues licenses in April and May and has a better indication of repeat vendors in June, according to a spokesperson.
What they're saying: Bill Wozniak, who owns Fresh French Fries with his family, is predicting a major bounce back in State Fair attendance this summer, pending good weather.
But rising costs are a major concern for vendors. For example, costs for soybean oil — one of the three ingredients for the Wozniaks' french fries — have tripled over the past two years.
The intrigue: Sweet Martha's Cookie Jar remains the most popular vendor by a mile. After hitting $5 million in sales in 2019, it came in at $3.3 million in 2021.
2. Champions crowned at Target Center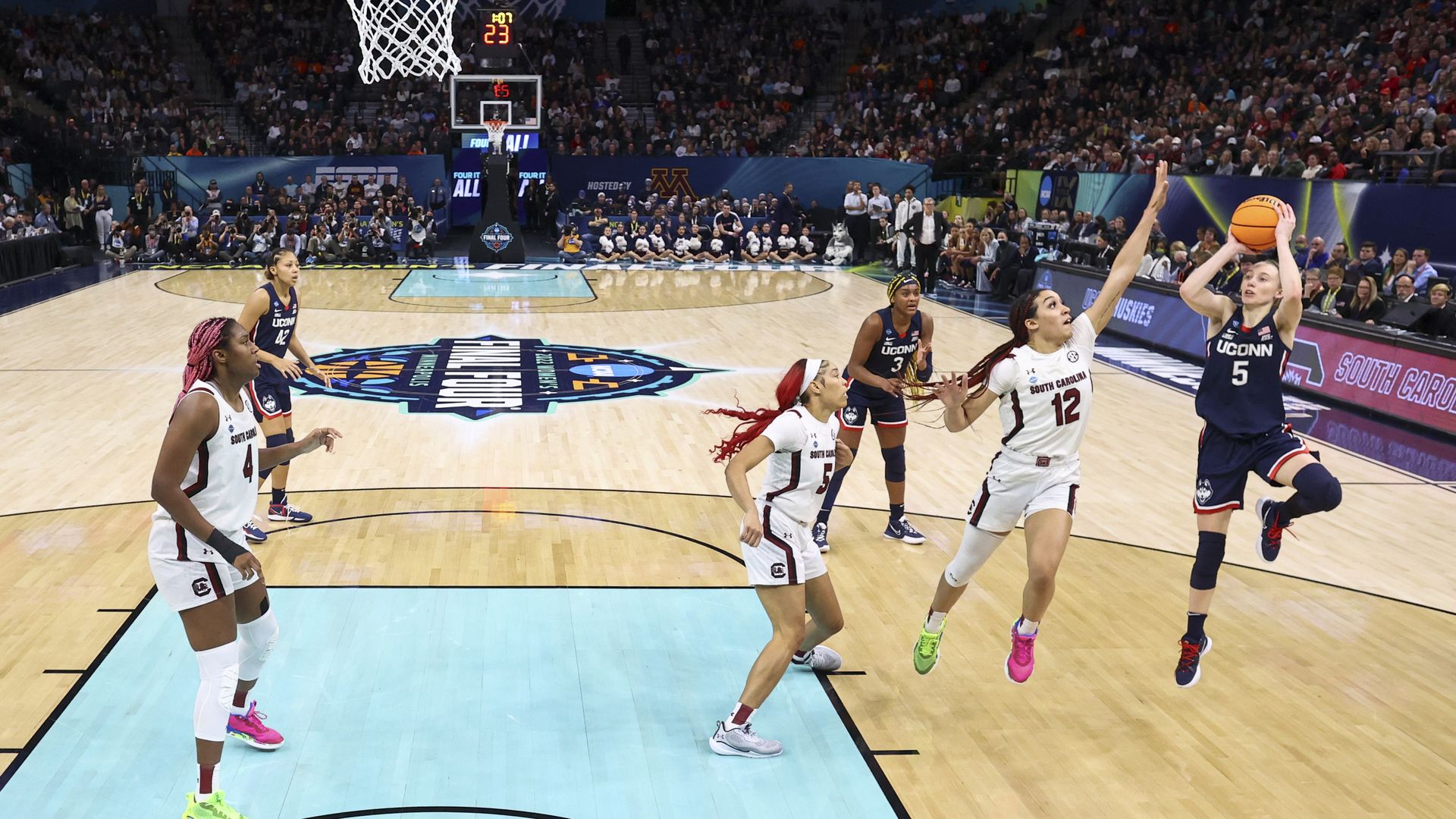 Paige Bueckers' 2022 March Madness run ended with a second-place finish Sunday night.
What happened: The South Carolina Gamecocks defeated the UConn Huskies 64-49 in the NCAA women's championship game at Target Center last night.
Bueckers, a Hopkins High grad who plays guard for the Huskies, led her team with 14 points and played all but 53 seconds, per the AP.
The big picture: While it would have been fun to see our hometown hero win, playing host to the women's tournament in a pivotal year was a big deal for Minneapolis.
What they're saying: "I don't think from the beginning of the game our offense ever looked like it was in any kind of rhythm, any kind of flow. Then Paige tried to take it upon herself — that never works," UConn coach Geno Auriemma said.
What's next: Bueckers is only a sophomore, so we'll have more chances to cheer her on.
More coverage: Two biggest March Madness social media stars are women
3. The Spoon: Police PTSD claims mount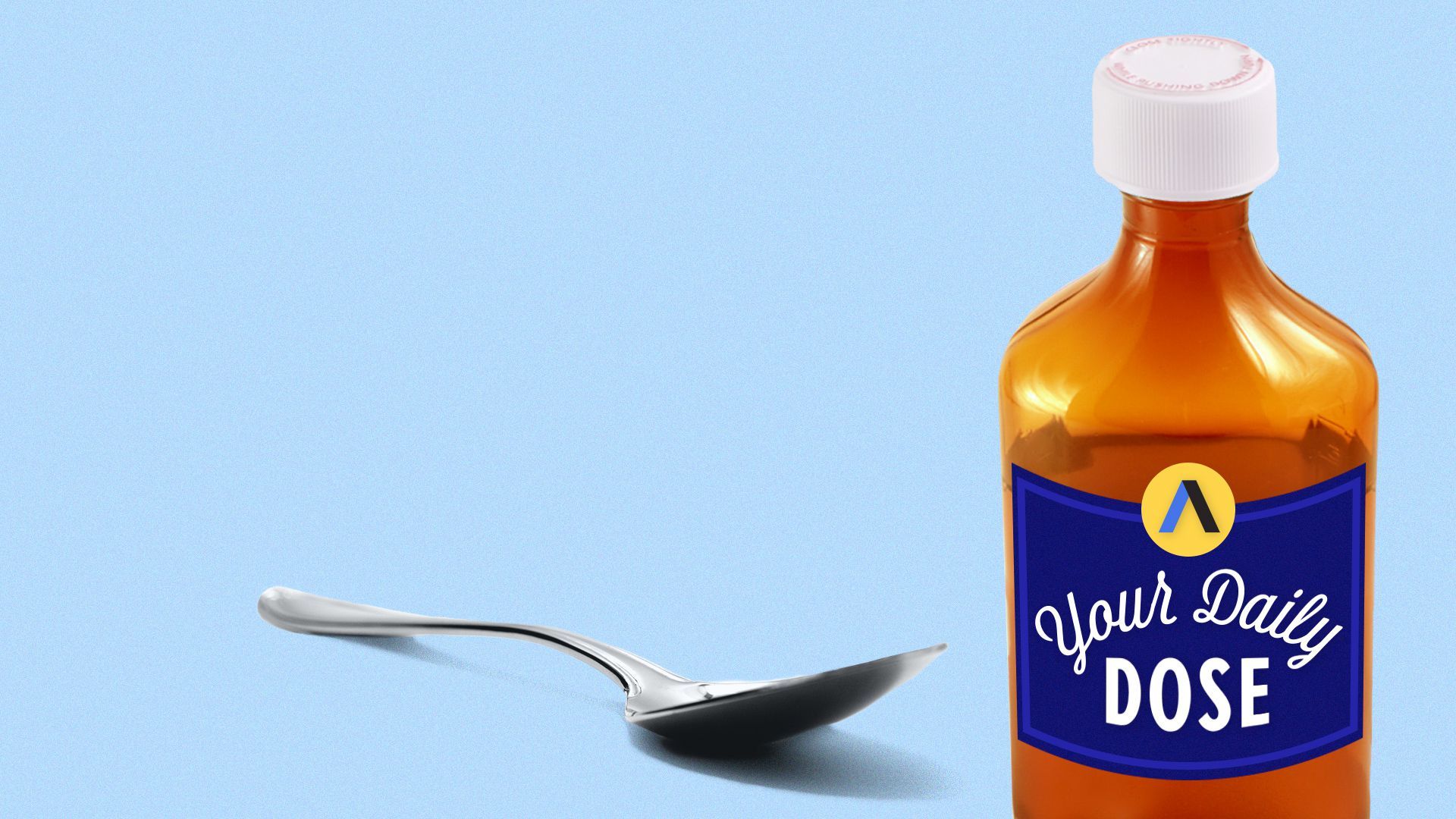 📺 Is this Prince as a kid, talking about the 1970 teachers' strike? Sure looks like it! (Video via WCCO archives)
👮 Minneapolis has paid out more than $22 million in PTSD-related workers' compensation claims to police officers since George Floyd was murdered.
An attorney representing many cops expects the figure to rise to $35 million. (Star Tribune)
🙏 A former St. Paul Central High School basketball star was shot and killed in St. Paul last week. (KARE11)
📚 Turnover and complaints about workplace issues, including security concerns, are plaguing St. Paul's library system. (Pioneer Press)
🦫 The beaver spotted in Lowertown last week was reunited with the water thanks to good Samaritans and St. Paul Animal Control. (MinnPost's Greta Kaul via Twitter)
🙏 Washington County attorney Pete Orput died Sunday. Orput, who was 66, had planned to retire at the end of his term. (Star Tribune)
⚖️ The judge who presided over the Kim Potter trial is retiring. (MPR News)
4. Mapped: Where more workers make $15 an hour
Minnesota has one of the nation's highest shares of workers making more than $15 an h0ur, an Oxfam America analysis of U.S. census data shows.
By the numbers: Roughly one in four Minnesota workers earn $15 an hour or less. That puts us ahead of more than 40 other states.
For context, 45% of Mississippi workers make less than $15.
State of wages: The state's minimum wage is now $10.33, several dollars higher than the federal rate. Minneapolis and St. Paul are both moving toward $15 an hour, via annual increases.
Yes, but: The "living wage" for a Minnesota adult with no children working full time is $16.12, according to one Massachusetts Institute of Technology tool.
Add a child to the mix and you'd need to earn $31.89 an hour to support your family.
5. 🙄 1 faux pas to go?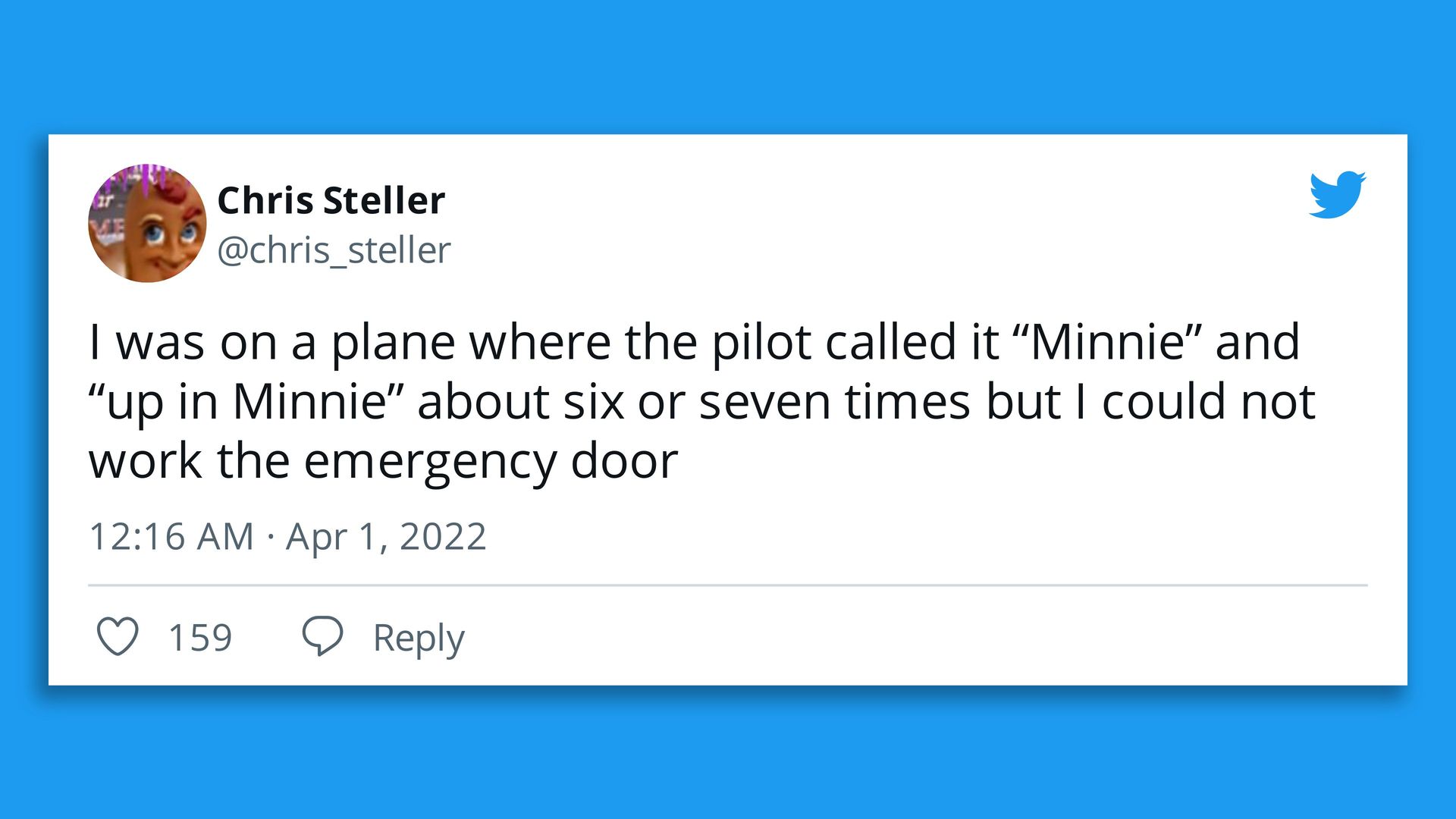 Journalist and prolific tweeter Chris Steller shared a story last week about an earful in the air that would make many locals cringe.
Driving the news: Steller confirmed to Torey that a pilot on a Thursday flight to MSP used the nickname "Minnie" to refer to the plane's destination.
Torey's confession: My younger brother (who does not live here) calls us "Minny" and... I don't hate it?
Nick's thought bubble: Full stop. Almost nobody from Minnesota calls it Minnie/Minny. Let's not make it a thing. "Minnie" is a Disney character.
Sound off: Where do you stand on the "Minnie" debate? Any other nicknames for Minneapolis (or St. Paul for that matter) that you love or hate?
Reply to this email to share your thoughts!
Like what you read?
Forward this email to a friend, colleague or anthropomorphic mouse in your life and tell them to sign up!