Axios Twin Cities
September 26, 2023
Happy Tuesday! We sure needed that rain.
🌧 Cloudy and another chance of showers today, with highs in the upper 60s.
Relying on us to keep you up-to-date on what's happening around town? Support our local journalism by becoming a member. You'll get insider notes, a shoutout on your birthday, and more.
Already a member? Make sure your birthday is on your account profile so we don't miss your day. 🎈
This newsletter is 925 words, a 3.5-minute read
1 big thing: Why we don't have Michelin stars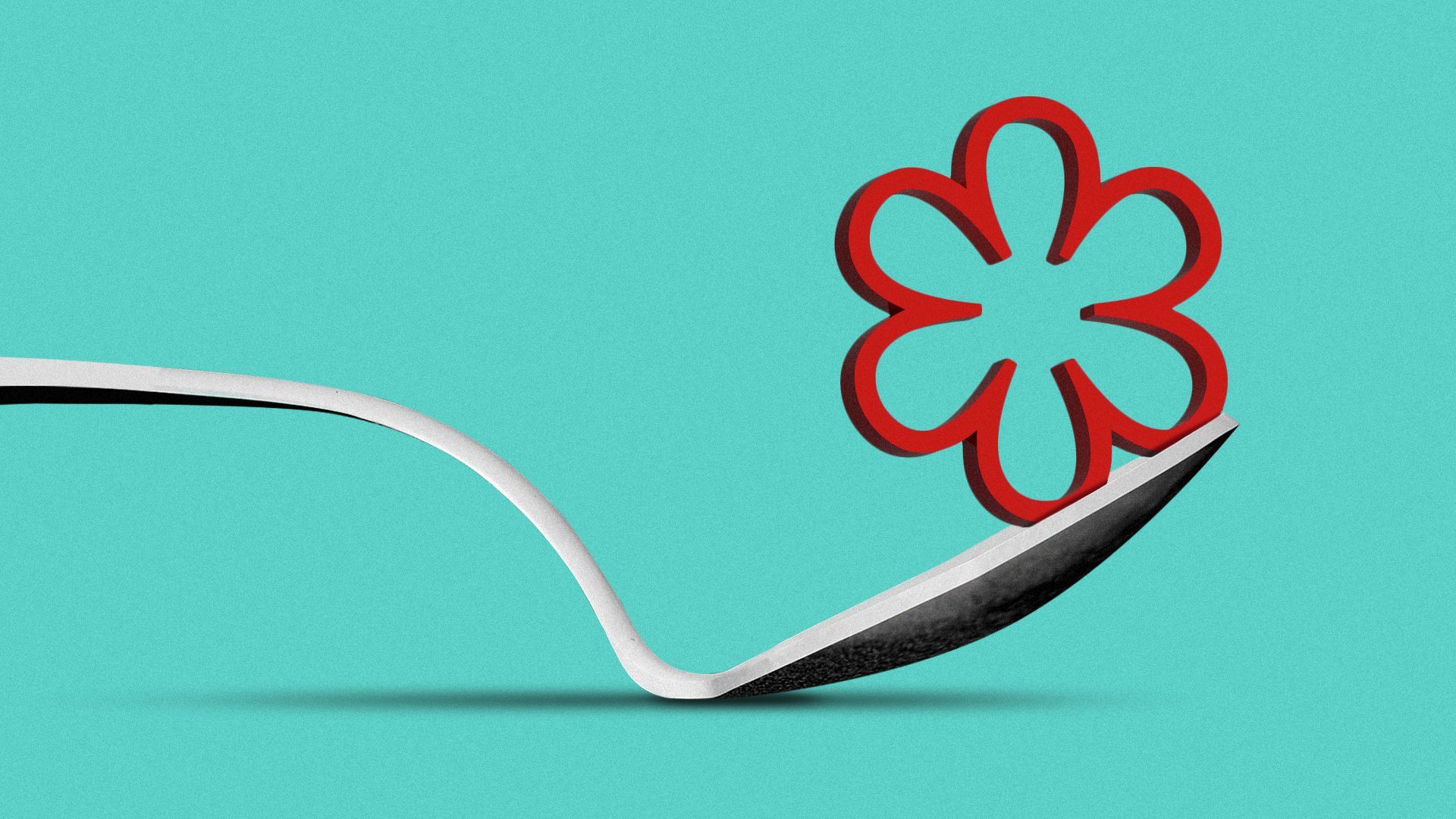 Despite the prestigious Michelin Guide's expansion to similar-sized cities, don't expect its shiny stars to show up in the Twin Cities anytime soon.
State of play: The Twin Cities have received national recognition from organizations including the James Beard Awards and the New York Times, but have yet to receive acclaim from the Michelin Guide — the international reviewer that awards Michelin stars to the world's best restaurants.
Why it matters: Michelin stars are among the top honors a restaurant can receive, and having starred restaurants can boost a city's culinary tourism and public image.
The catch: Bringing Michelin to the Twin Cities can come with a hefty price tag.
How it works: Though Michelin is secretive about many of its evaluation practices, several states and cities have used tourism dollars to help fund Michelin's operations.
Denver, which had five restaurants receive stars earlier this month, paid around $100,000 to cover Michelin's operating and promotional costs, Visit Denver's vice president of marketing Justin Bresler told Axios.
What they're saying: "It's a promotional investment — Michelin relays quality and variety immediately to all of our audiences, both nationally and internationally," Bresler said.
Michelin did not return multiple requests for comment, but director of guides Gwendal Poullenec recently told the New York Times that while the company accepts partnership money to offset expenses, the decision to come to a region is made solely by the company's inspectors.
The intrigue: Bringing Michelin to the Cities has been "top of mind" in recent years, in part because tourists look to places like Michelin as a starting point when choosing a destination, said Meet Minneapolis' senior vice president of destination branding and strategy Courtney Ries.
But the price tag is a major factor, she told Axios, adding that Minneapolis has not reached out to Michelin yet.
Zoom in: A Michelin Guide for Minnesota is "absolutely" of interest to Gavin Kaysen, executive chef and owner of Demi, Mara, and Spoon and Stable, who previously ran Michelin-starred restaurant Café Boulud in New York City.
"[Getting and keeping a star] is a lot of work and a lot of pressure, but I always felt that pressure to be a bit of a privilege," he told Axios. "It gains recognition, allows us to promote differently, and attracts business."
2. Behind the wheel of a St. Paul snowplow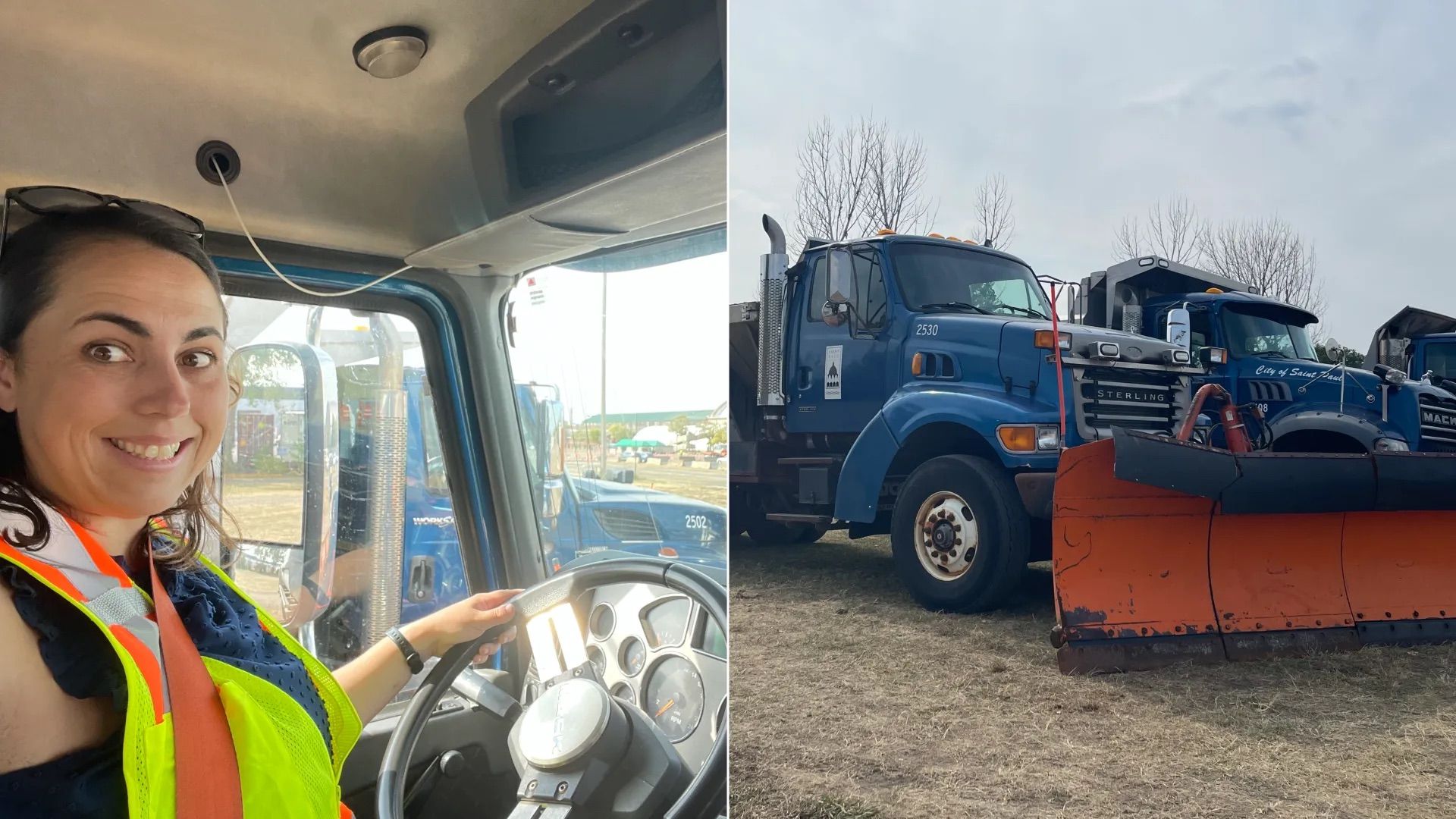 Torey here! When St. Paul Public Works asked if I wanted to try my hand at driving a snowplow, my first thought was heck yes. The second: How hard could it be?
Driving the news: I joined dozens of new and returning drivers heading to the state fairgrounds this week and last for the annual Snow Plow Operators Training "roadeo," a hands-on course run by public works agencies across the Twin Cities metro area.
Why it matters: Plows keep our roads passable and safe during winter's worst weather and road conditions.
Yes, but: Learning to maneuver the machinery takes practice. Recruiting and training operators now ensure they'll be ready to hit the road when inclement weather arrives.
My thought bubble: Holy blind spots! You can't even see the passenger-side edge of the plow once it's down.
Even on a clear, late September day — without everyday hazards of the job like cars or snow drifts — maintaining a sense of my surroundings and gauging the space between the edge of the cone-lined "road" and the plow took tons of focus and mental energy.
How I did: I "brushed" — aka ran over — at least four cones. My instructor kindly told me that was pretty good for a first try.
The bottom line: The experience gave me a new appreciation for why it's so important to give plow operators space when the weather is bad.
Read the full story or check out video of me behind the wheel via our Instagram page.
3. Stat du jour: No shortage of THC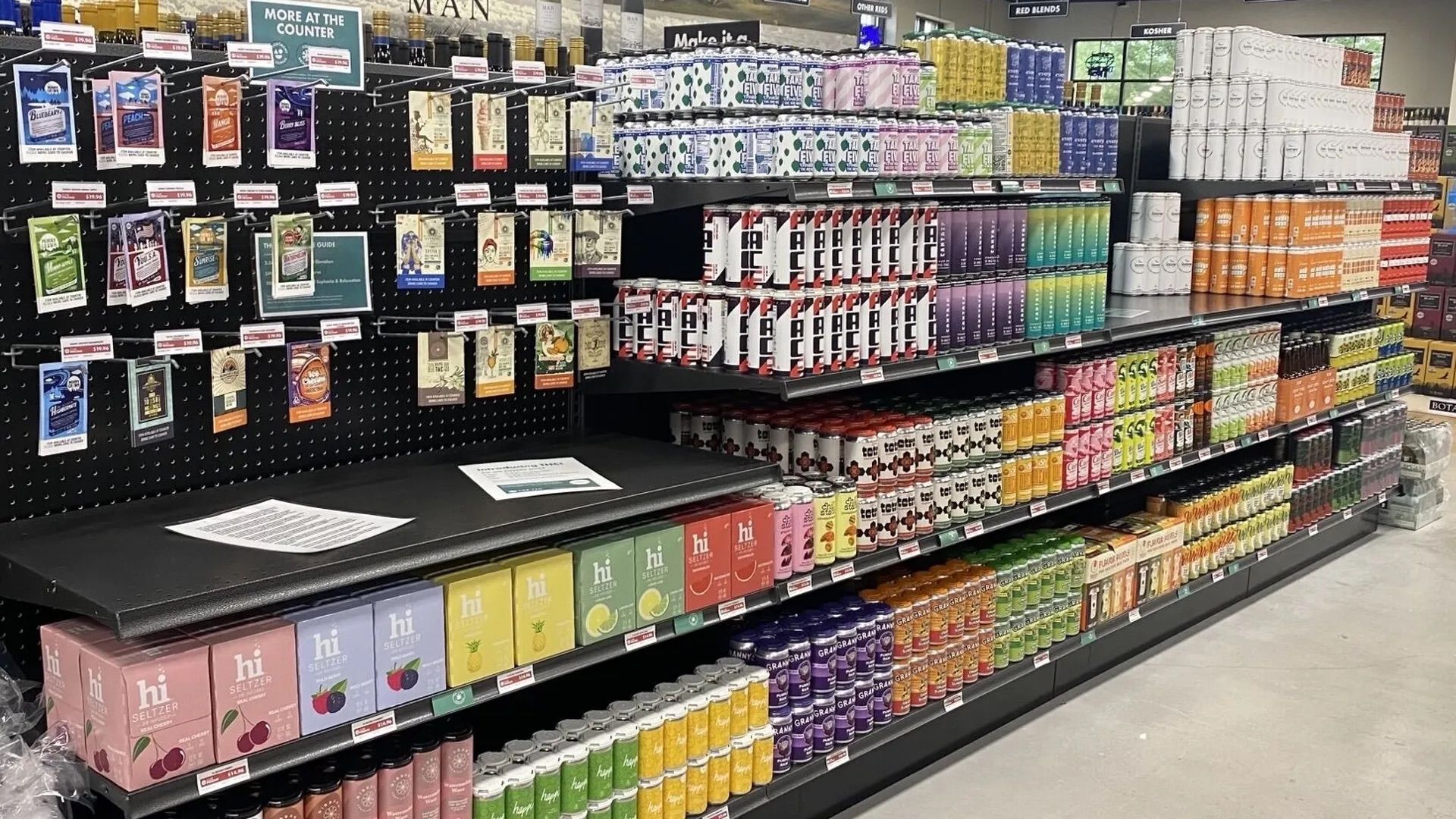 More than 1,550 businesses are now registered with the state as sellers of low-dose, hemp-derived products — up from 500 in mid-August, the Minnesota Department of Health confirmed yesterday.
Why it matters: Until now, there was no way to know the number of businesses involved in the THC and CBD market because the 2022 law legalizing sales of certain edibles didn't require licenses to sell the popular products.
But as the Oct. 1 deadline that requires businesses to register to sell approaches, the confirmed number is skyrocketing. More than 250 businesses signed up from Sept. 20-25 alone, per numbers from MinnPost.
Go deeper: 22 places to find hemp-derived THC beverages
4. The Spoon: Cannabis director speaks out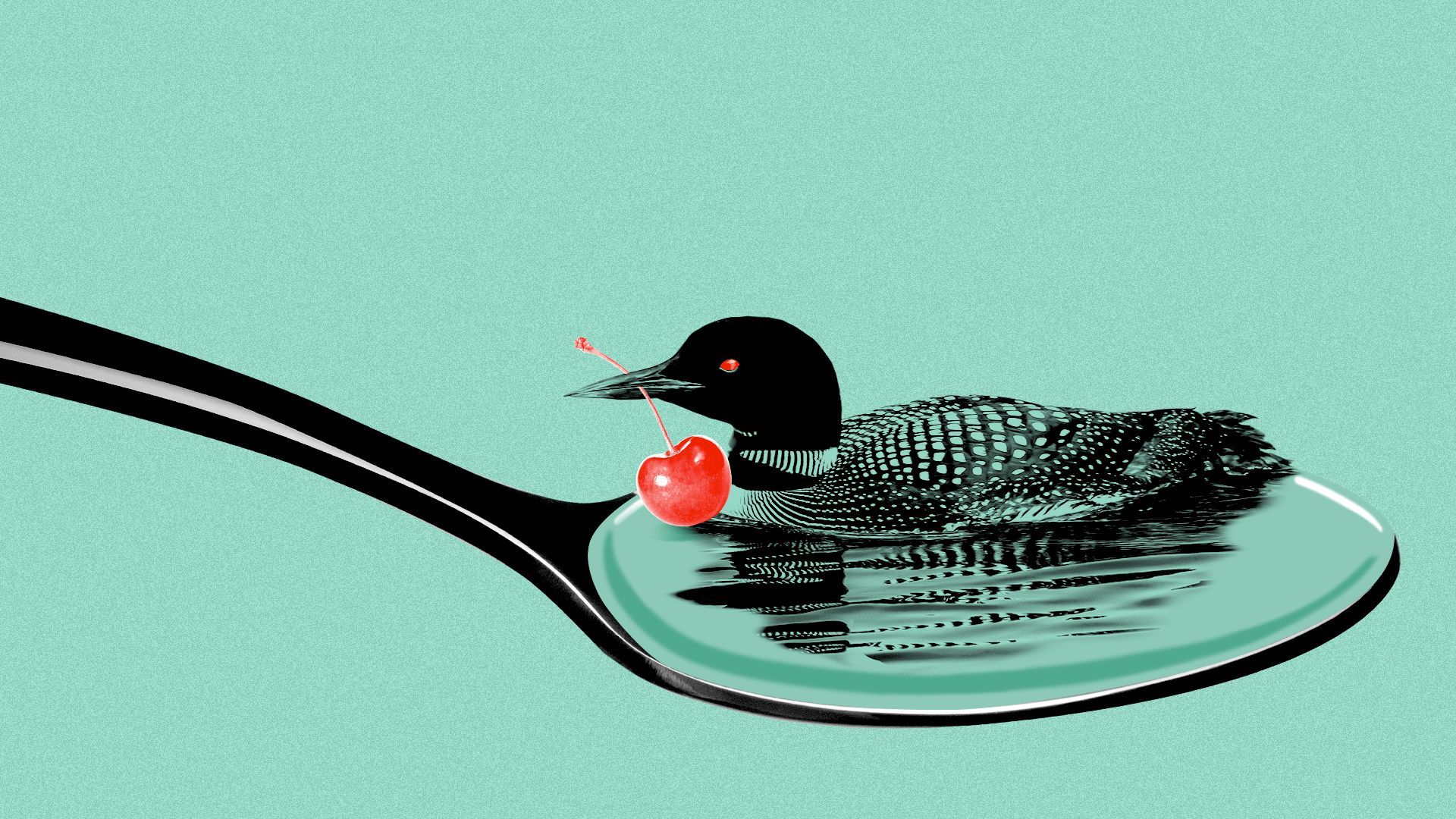 💼 Minneapolis Ward 12 Council Member Andrew Johnson is stepping down to take a job at a renewable energy investment firm. He plans to split his responsibilities until a new council member is elected. (Star Tribune)
🍃 Minnesota's short-lived first pick to lead the state's new Office of Cannabis Management spoke out yesterday about her resignation, saying she felt "hung out to dry" following reports that her hemp business sold products not allowed by law. (Axios)
In an interview with WCCO Radio, Erin DuPree disputed reports about financial issues and reiterated her earlier comment that she did not knowingly sell non-compliant products.
🇺🇸 U.S. Rep. Dean Phillips says he still hasn't ruled out challenging President Biden for the Democratic nomination in 2024. (Axios)
A new career is waiting for you
5. 📫 1 PSA to go: Free tests are back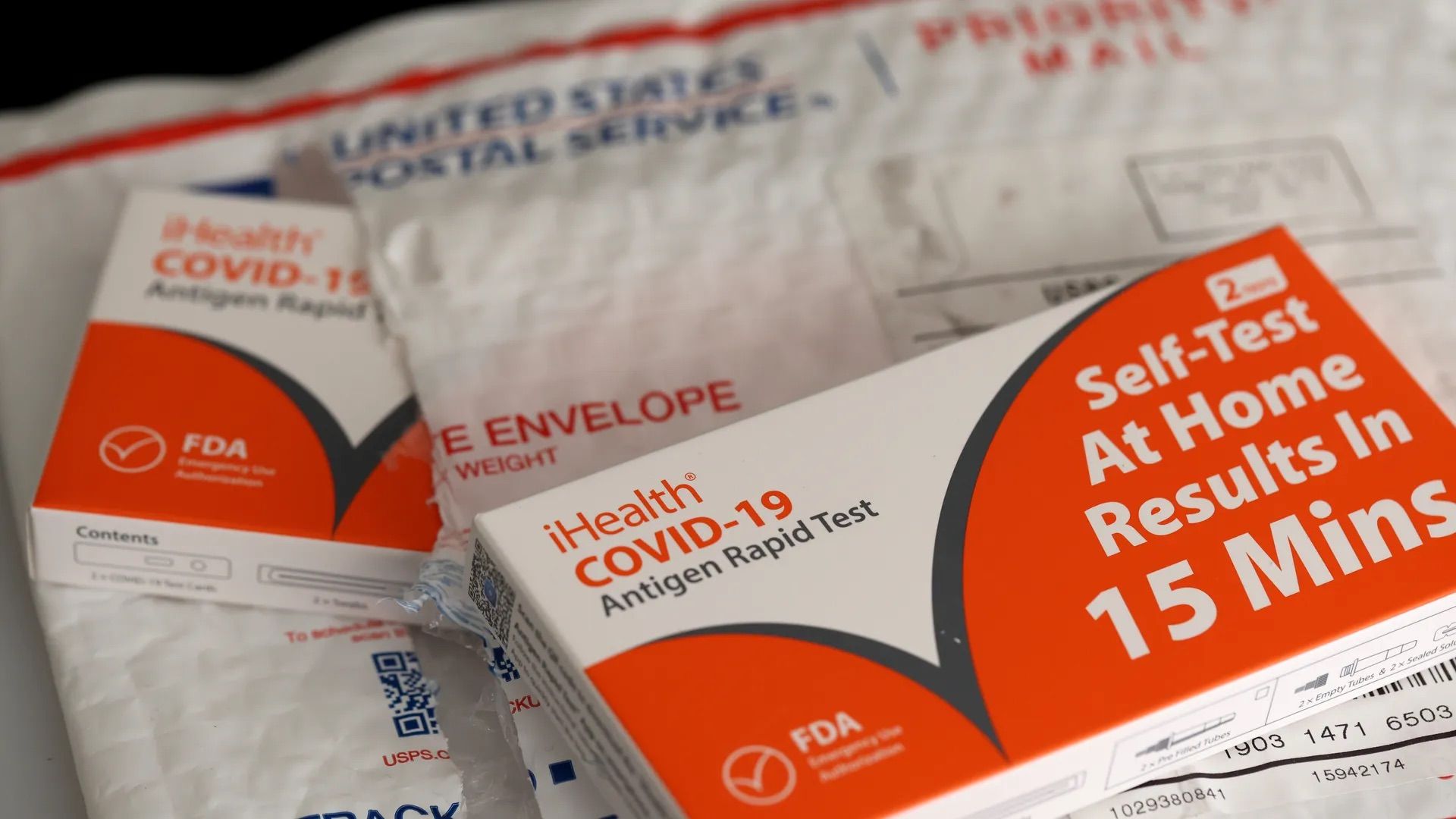 Minnesotans can now order four free COVID-19 tests from the government with the reopening of the Biden administration's at-home testing program.
The program's relaunch comes as COVID hospitalizations have continued creeping up, this month surpassing 20,000 nationwide for the first time since March, Axios' Kelly Tyko writes.
Shipments will begin the week of Oct. 2, per USPS.
Congrats to Kenneth B., who was among the readers who correctly guessed that Nick took yesterday's trivia photo at Crosby Memorial Park in Serpent Lake!
❄️ Audrey wants to drive a snowplow. Is it possible to request Plowy McPlowFace?
🗣 Torey is moderating an afternoon panel on what's next for Minnesota's legal marijuana law. Should be newsy!
🏖 Nick was off yesterday.