Axios Twin Cities
September 25, 2023
Welcome back! Let's make the week a great one.
The rain — and maybe some storms — continue today, the NWS predicts. High of 67.
Situational awareness: Today is Yom Kippur, also known as the Day of Atonement. It's the holiest day in Judaism.
There's no school in Minneapolis and St. Paul in observance of the holiday.
Today's newsletter is 902 words, a 3-minute read.
1 big thing: What's driving brewery closures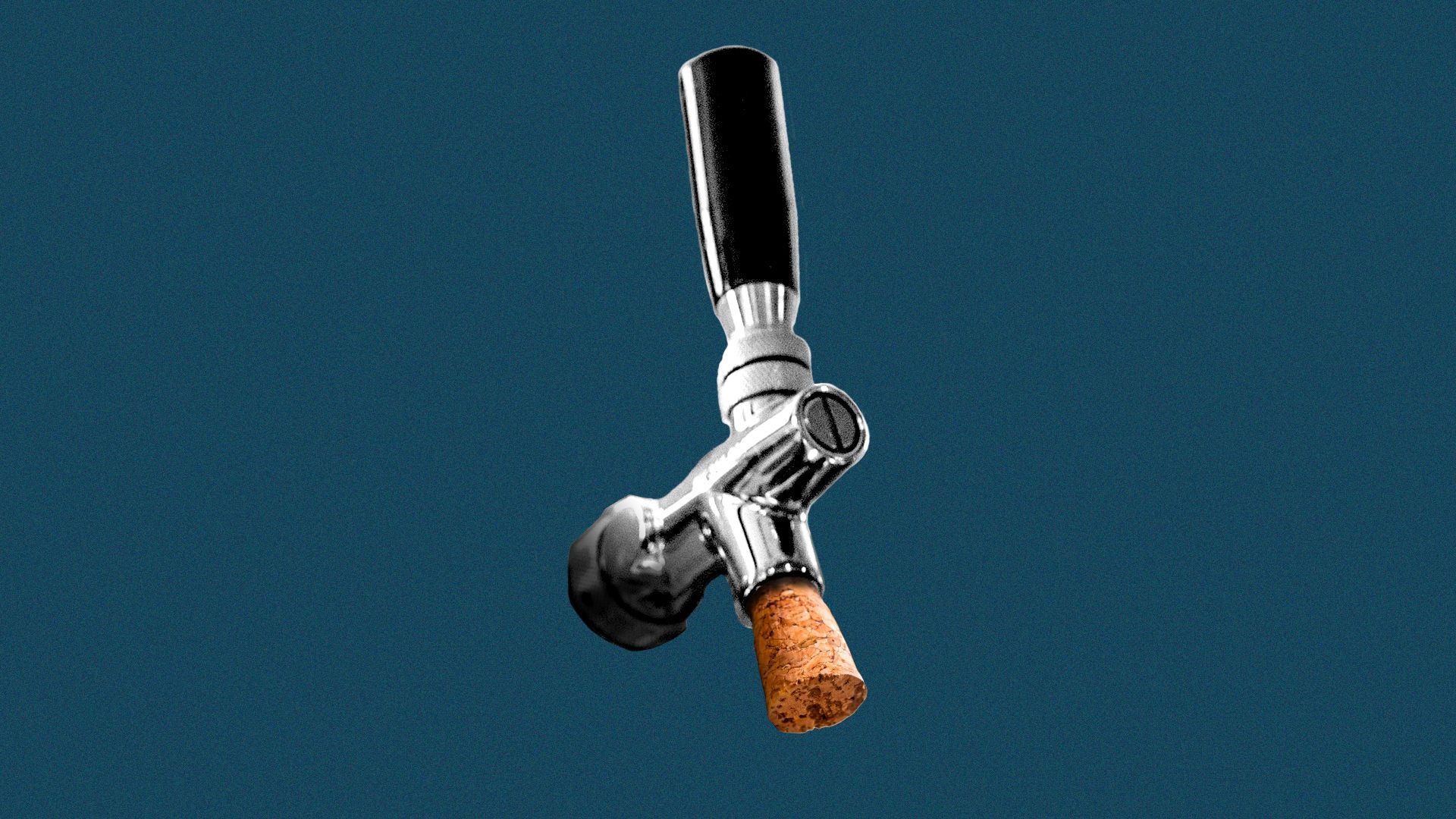 When the owner of Tin Whiskers brewery in St. Paul was getting ready to close his business in March of 2022, he told Axios he would be a forerunner to a reckoning in the craft beer industry.
State of play: This month, Eastlake in South Minneapolis and Dangerous Man in Northeast Minneapolis announced they will soon close their taprooms. Plus, 612Brew's owners recently sold their taproom.
Why it matters: Minnesota has boomed with new breweries for more than a decade. But the demand for craft beer has flattened and that means more breweries are fighting over the same size pie.
In other words, the boom is over.
Yes, but: That doesn't mean some kind of bubble has burst, said Bart Watson, chief economist for the national Brewers Association. Rather, craft brewing has turned into a "normal" market like the restaurant industry. Yes, breweries are closing, but they are still opening, too.
"We had this golden period for five to 10 years where everyone opened and no one closed, and I would reframe that as the unusual thing," he told Axios.
Between the lines: It may not be a reckoning, but it's gotten a lot harder to be a brewer in the past couple of years.
The pandemic put a huge dent in sales for more than two years and some breweries had to rack up debt to stay alive, and inflation has made brewing beer more expensive.
Breweries that opened five to 10 years ago often went into areas of the city where rent was low, Watson said. But their presence helped make the area more popular, which in turn has landlords asking breweries to pay more in rent. Eastlake, for example, said it could no longer afford the rent.
Some brewery owners have gotten second jobs to make up for lost income.
What to watch: As craft breweries close, beverage consultant Max Johnson of BevSource expects to see some of them replaced with companies that make spirits and canned cocktails and have their own kind of taproom.
"We really think that spirits are going to be the next big trend," Johnson said.
2. 🔎 Finding another legal cannabis director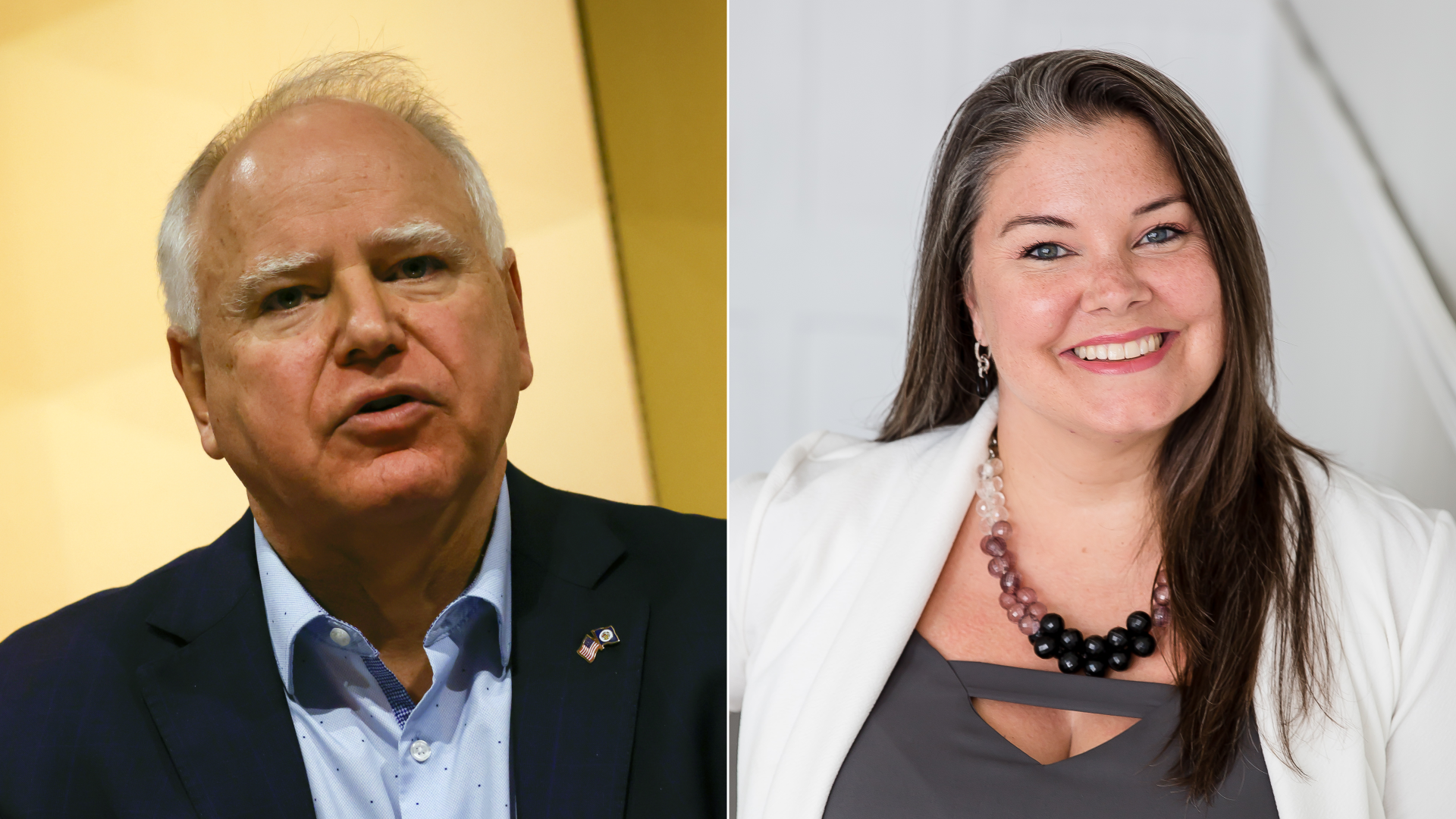 The search is back on for someone to lead Minnesota's new Office of Cannabis Management.
Catch up fast: Walz's first pick to lead the agency, hemp business owner and consultant Erin DuPree, withdrew from the role on Friday evening, just a day after her appointment was announced.
Context: The reversal came hours after the Star Tribune and Minnesota Public Radio News reported that DuPree's Apple Valley cannabis business had advertised and offered products that are not allowed by law. The reports also detailed tax liens and other alleged financial issues.
DuPree, whose social media and website featured items above legal THC limits, said in a statement she "never knowingly sold any noncompliant product, and when I became aware of them I removed the products from inventory."
What they're saying: In an interview with MinnPost on Saturday, Walz said the hire was "not the finest hour."
"In this case, the process did not work, and we got this wrong," he said.
What's next: Walz added in a statement Friday that the new office will proceed with hiring agency staff and start the rulemaking process that needs to happen before the state can offer licenses for cannabis businesses.
3. 🍁 Blink and you might miss those fall colors
The time to make those plans to head north for leaf peeping is now.
What's happening: While many trees here in the Twin Cities are just starting to turn, some of the northernmost points of the state are nearing peak foliage, per the state Department of Natural Resource's Fall Color Finder.
Be smart: The DNR's tool, last updated Sunday, includes the state of trees at many popular Minnesota parks.
4. The Spoon: Vikings dig a deep hole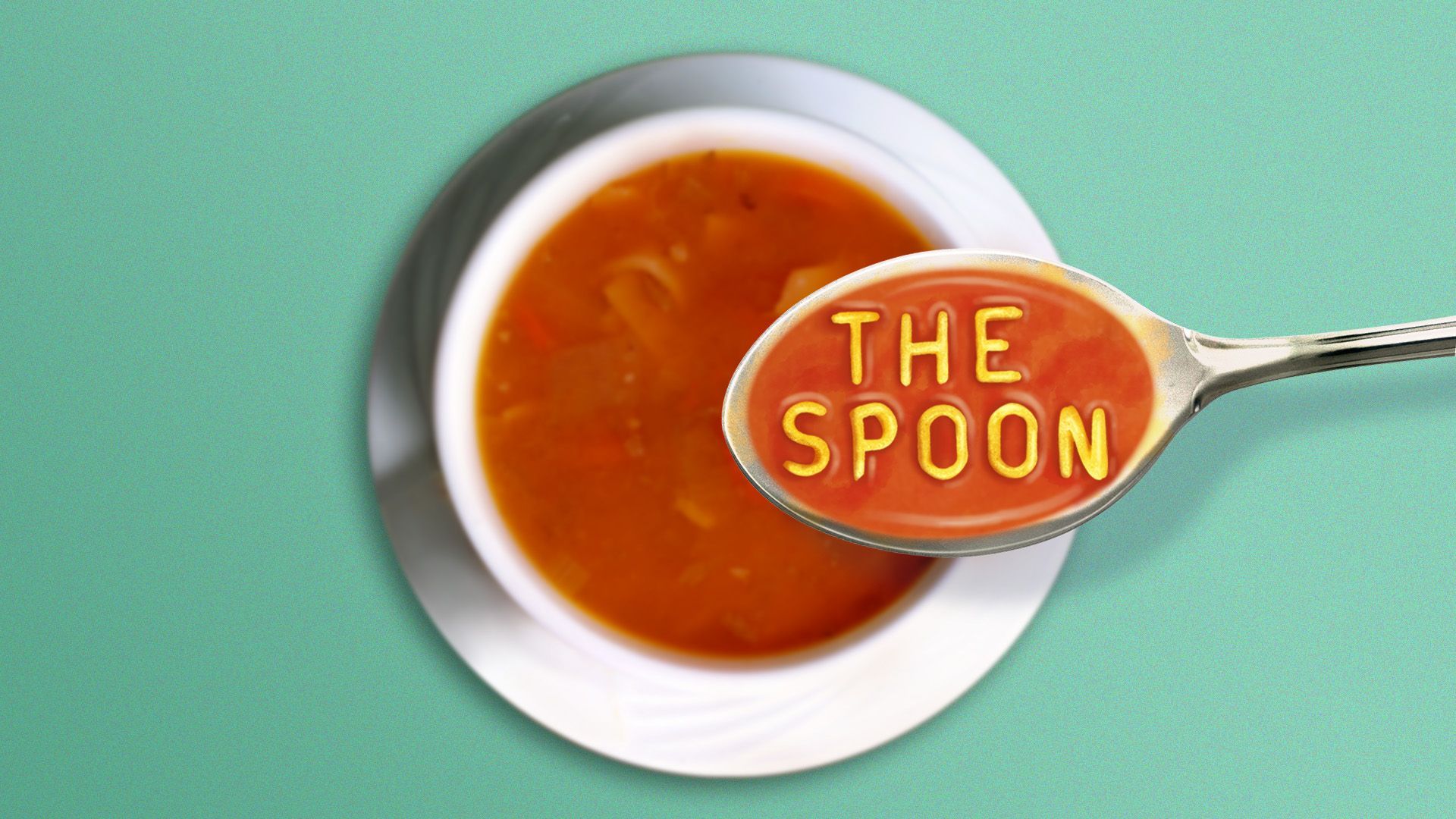 🏈 The Vikings dropped to 0-3 after yesterday's loss to the Los Angeles Chargers. Only six teams since 1980 have made the playoffs after losing their first three games. (Background via The Atheltic)
🍻 The Freehouse's No. 68 Red Lager won gold in the rye beer category at this weekend's Great American Beer Festival. Surly's Lemonade beer took bronze in the American fruit beer category. (Full list of winners)
🌧 Parts of the Twin Cities got more than four inches of rain Saturday, while downpours in Duluth washed away roads. (FOX9)
🎙️ Longtime MPR editor and reporter Mike Mulcahy is retiring after four decades covering Minnesota news. The "Politics Friday" host's last day will be Sept. 29. (MPR News)
👮 An updated opinion from Attorney General Keith Ellison on a controversial student restraint law could lead some law enforcement agencies to reinstate school resource officers. (KARE11)
A leading police group says while Ellison's guidance is "binding" for now, it still wants lawmakers to pass a permanent fix to address concerns.
5. 👋 Farewell, summer haunts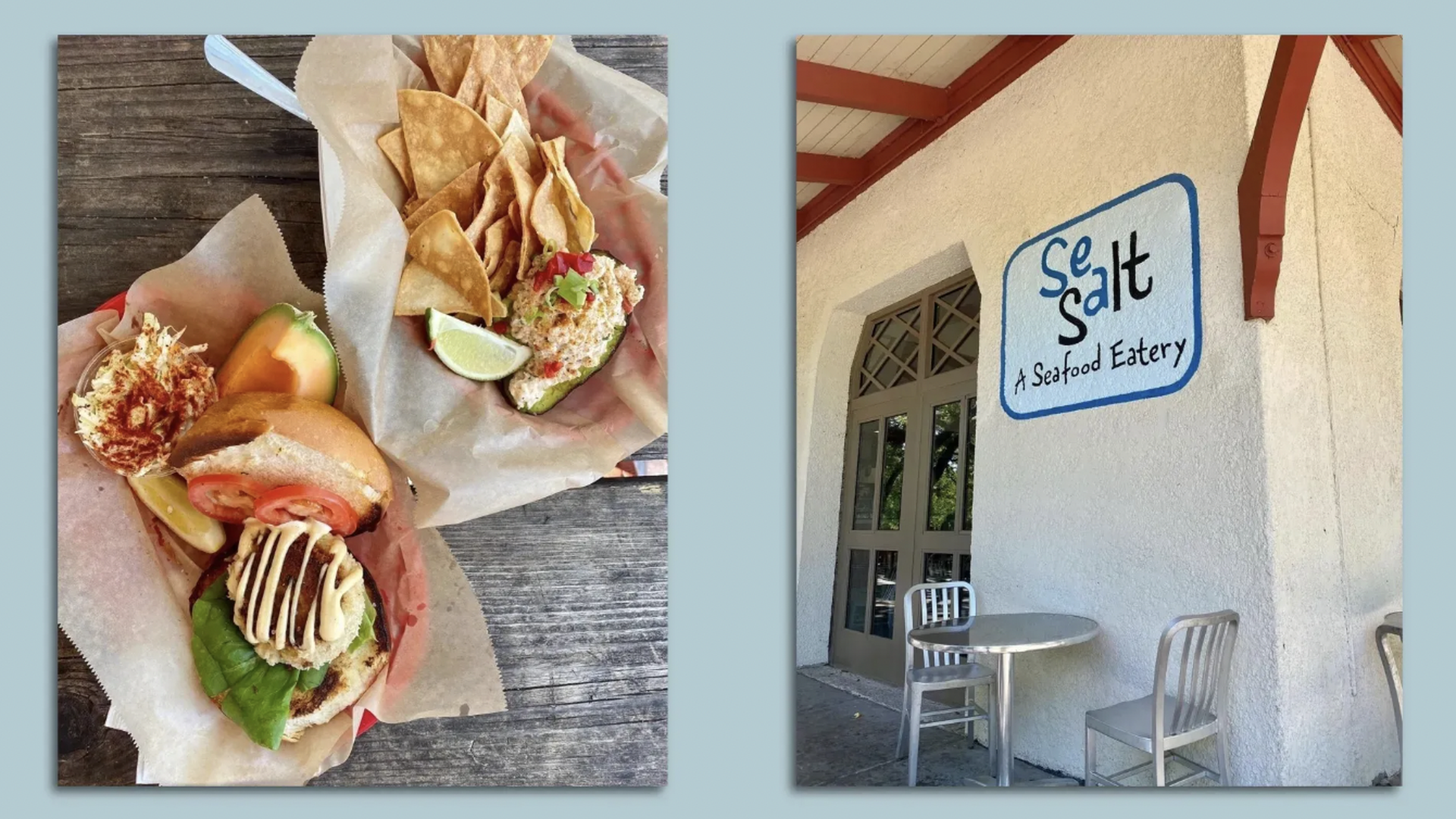 Another sign that fall is here: It's last call for some of Minneapolis' staple summer dining spots.
What's happening: Sea Salt Eatery at Minnehaha Falls will close for the season on Sunday, Oct. 8.
Lake Nokomis' new vendor The Painted Turtle shuts down Sept. 30, and Bread and Pickle at Lake Harriet will be open through mid-October.
6. Trivia: Tanks for reading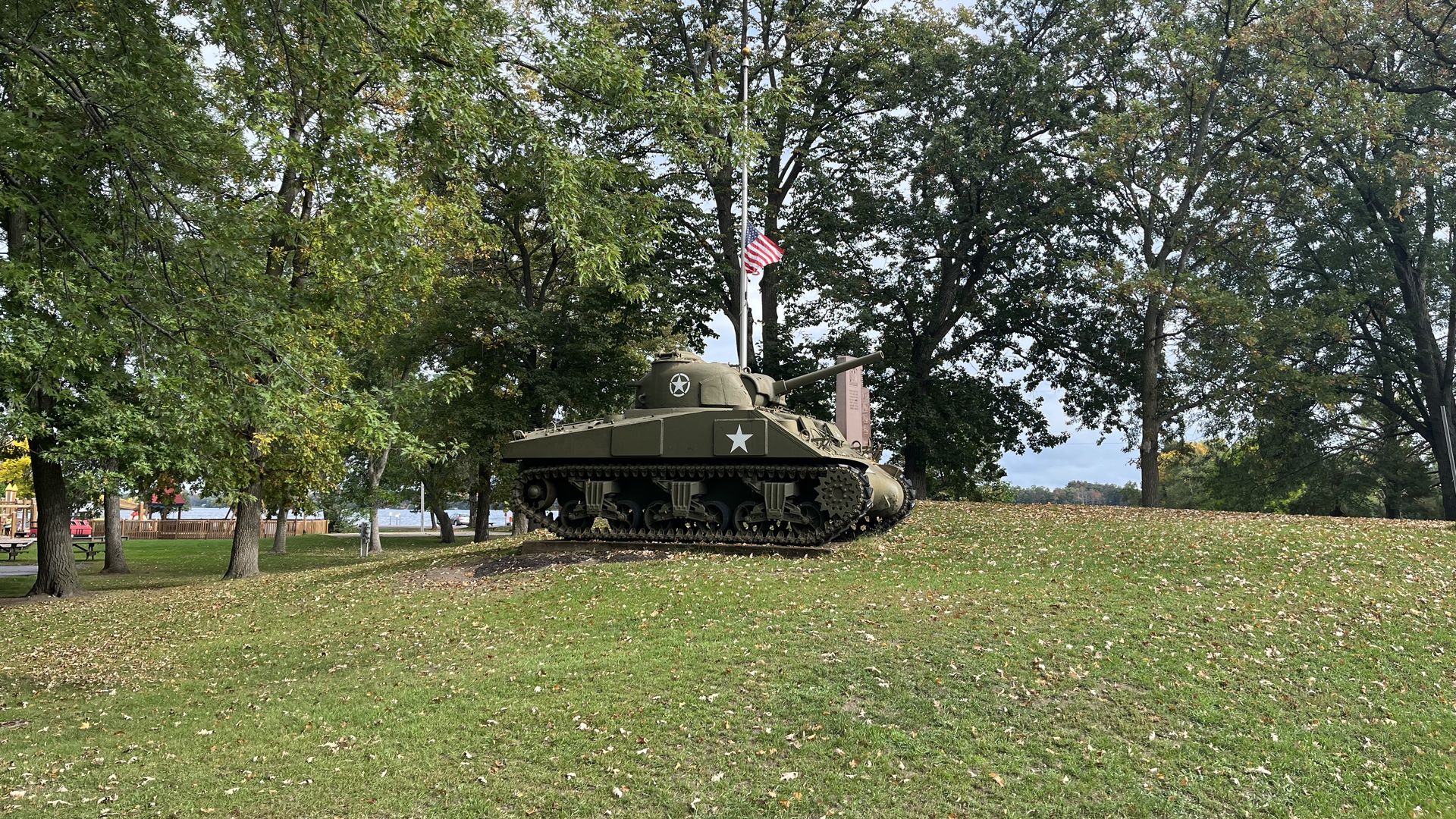 Do you recognize this tank? Nick spotted it while on a weekend adventure outside of the Twin Cities, but still in Minnesota.
Reply with your guess for a chance to win an Axios Twin Cities tote!
🍂 Torey hopes there are still leaves on the trees when she heads to Bayfield for a long weekend next month.
👨‍👧 Nick is having a daddy-daughter day with his eldest, who is off from school.
🌮 Audrey is making one last stop at Sea Salt for fish tacos.
This newsletter was edited by Ross Terrell and copy edited by Patricia Guadalupe.