Axios Twin Cities
September 08, 2023
Happy Friday!
Some fog this morning, followed by sunny skies and a high of 78, per the NWS.
🎵 Today's soundtrack: "September Grass" by James Taylor.
Situational awareness: Flags at all state buildings will fly half-staff until sunset tomorrow to honor former Minnesota Gov. Al Quie, who died last month at 99. Quie will lie in state at the Capitol from 12pm to 3pm today, ahead of a Saturday funeral.
Today's newsletter is 869 words — a 3-minute read.
1 big thing: Why a daycare just opened in downtown Minneapolis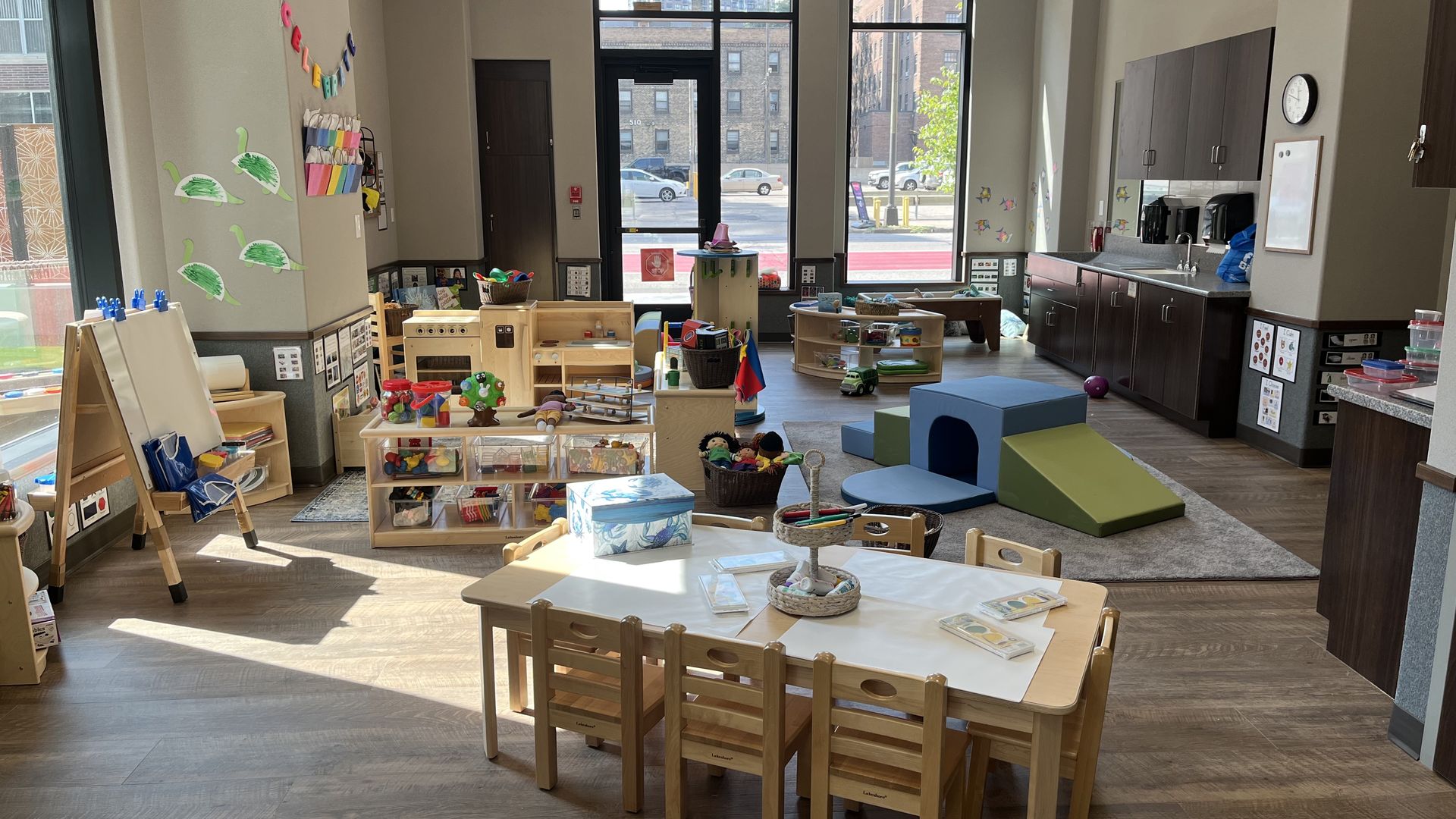 With just a fraction of downtown Minneapolis workers back in the office most days, opening a daycare in the center of the city seems like a wild idea.
Yes, but: New Horizon Academy did this week, opening the doors to its third downtown school, at 655 Fifth Ave. S.
Why it matters: New Horizon's decision represents a big bet on the future of the city center and an eventual return to the office for many employers.
What they're saying: CEO Chad Dunkley told Axios last spring he knew filling the school would be a long-term project.
"It's maybe not the smartest decision we've ever made in the company, but I believe in Minneapolis," Dunkley said. "It's a dynamic place and at some point, people are going to come back."
Flashback: New Horizon in 2019 signed a letter of intent to open the daycare on the ground floor of the new Moment apartment building. At the time, Thrivent was close to debuting its 1,000-plus worker headquarters next door, but since the pandemic, it's had no in-person requirement for headquarters employees.
Of note: A letter of intent is not binding, but New Horizon stuck with the project."
The latest: On a tour this week, staff showed off the gleaming school, which has rooms for infants, toddlers, and preschoolers, plus indoor and outdoor play areas.
While there's capacity for 124 kids, on the first day this week only a handful had started.
State of play: More and more downtown employers are calling workers back into the office, at least a couple of days a week. New Horizon staff expect a bigger uptick in January, which is when a lot of families tend to start care.
The bottom line: Minneapolis Downtown Council CEO Steve Cramer said New Horizon is making a reasonable bet because the area is home to a growing residential population and Wells Fargo is relocating its South Minneapolis workers to Downtown East and requiring more in-person work.
2. 😎 We like it here
Minnesotans don't like to leave.
Driving the news: A new Dallas Fed study using U.S. Census Bureau data ranked Minnesota as the 13th "stickiest" population.
70.9% of the people born in the state still lived here as of 2021, according to the study.
Why it matters: Local economic development officials often talk about how it's hard to get people to move to Minnesota, but people who are here tend to stay. This partially confirms that, at least for people born here.
Zoom out: 82% of native Texans stay in the Lone Star State. Wyoming has the lowest retention at about 45%.
Flashback: We asked Axios Twin Cities readers where they would go if they had to leave Minnesota, and Colorado was the No. 1 response.
3. The Spoon: Minneapolis pumps breaks on Third Precinct plan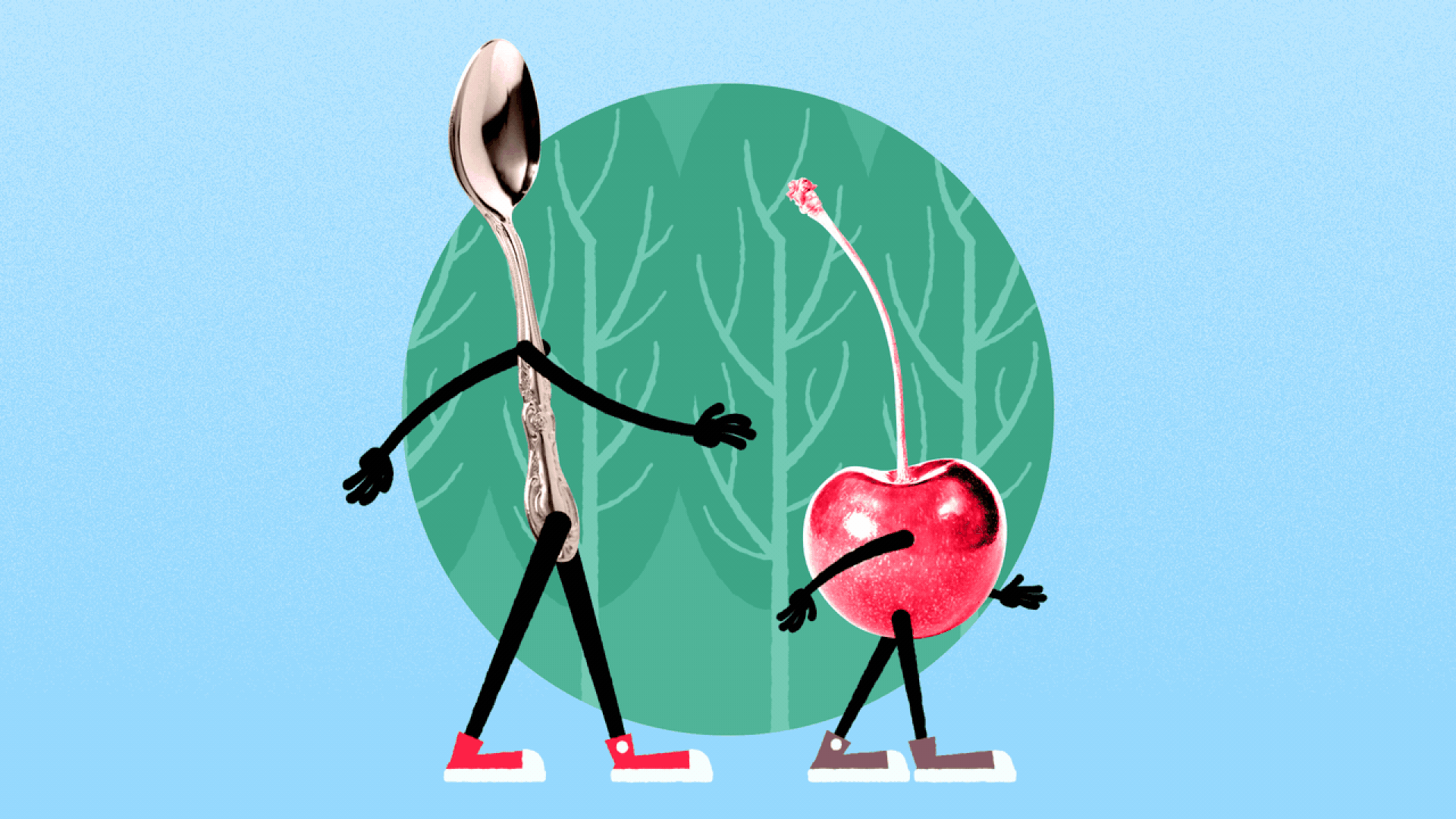 💦 St. Paul city officials are asking residents to limit watering their lawns to every other day as drought conditions persist. (Pioneer Press)
🚨 City council members hit the brakes on a plan to move the Minneapolis Police Department's Third Precinct to a building on the outskirts of downtown. (KSTP)
🍷 Southwest Minneapolis is getting an "unfussy" neighborhood haunt in the Linden Hills spot formerly occupied by Clancy's. (Southwest Voices)
Called Picnic, the restaurant will serve sandwiches, salads, "shareable boards" and cake, along with a "big" wine list, cocktails, and non-alcoholic beverages, per its website. It's aiming to open this winter.
🏋️‍♀️ Life Time will begin limiting the hours that seniors using Medicare benefits for discounted memberships can use their health clubs. (Star Tribune)
👀 A group representing more than 40% of DFL legislators in the House and Senate reportedly signed a statement saying they oppose a special session to change a new student restraint law that has prompted some law enforcement agencies to pull their school resource officers. (MPR News)
Between the lines: While Gov. Tim Walz could still call a special session — and DFL leaders could pass a tweak with GOP votes — the statement adds a layer of complexity to an already politically thorny debate.
🚨 The second set of tornado sirens that blared across Hennepin County on Wednesday were prompted by "an apparent software malfunction." (Hennepin County Emergency Management)
4. Quote du jour: Trump on the ballot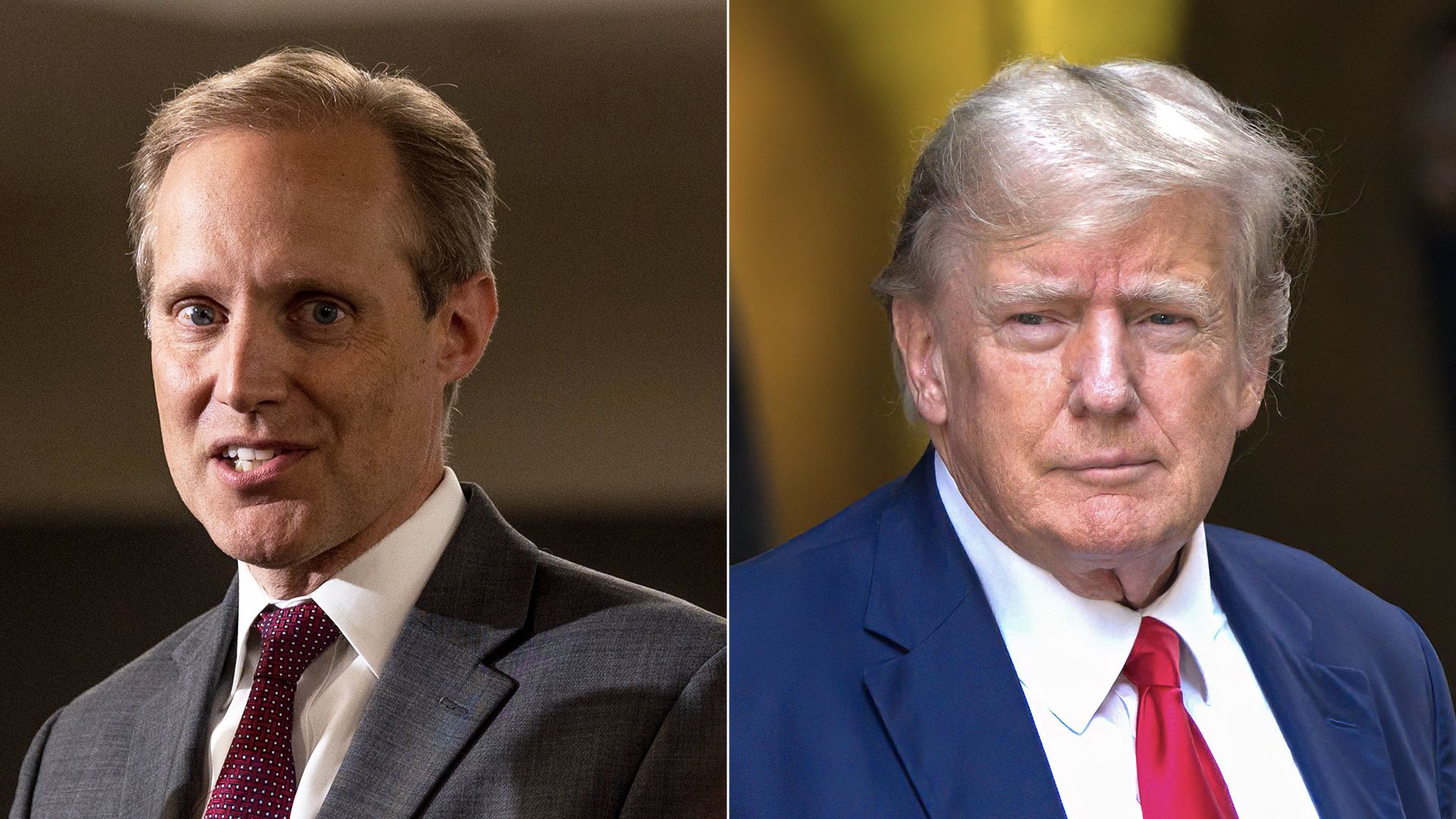 "Our response has been: When it comes to questions of eligibility, that's left for the courts to determine, not me or anyone in our office."
— Minnesota Secretary of State Steve Simon
to the Star Tribune
on the hundreds of calls and emails his office has received asking whether former President Trump can legally be on the state's 2024 ballot.
Catch up fast: Some legal experts and state election officials have raised questions about whether the 14th Amendment's insurrection clause could be used to force an end to Trump's candidacy. A watchdog group filed a lawsuit on the matter in Colorado this week.
Stay booked and busy
📅 Upcoming events around the city.
The Leukemia & Lymphoma Society - Twin Cities Light The Night at Harriet Island on Sept. 21:
Gather as a community to celebrate, honor, and remember those touched by blood cancers.
Friends, families, schools, corporate teams, and sponsors join together to bring light to the darkness of cancer. The funds raised by this community fund lifesaving research, advocacy and support for blood cancer patients and their families.
LoLa Art Crawl at Longfellow neighborhood, South Minneapolis Sept. 23-24:
After a long winter of work in basements, studios, and dining rooms, Longfellow artists are back with the much-loved LoLa Art Crawl. This 13th annual neighborhood-based tour and sale of local art was first organized by the League of Longfellow Artists (LoLa) in 2009.
This year we expect 100 artists at 50 or more sites throughout the neighborhood. This event is free, family, bike, and dog-friendly.
The Black History of Jazz at Best Buy Theater on Sept. 28:
It is impossible to see jazz without acknowledging its African roots evolving over centuries. Musicians and dancers alike used the form as an outlet for the expression of Black identity, culture, language, struggle, and joy.
This conversation between Ayodele Casel, hailed as a "tap dancer and choreographer of extraordinary depth" (The New York Times), Elliot Powell, and Michael Gallope (both scholars of music and sound) explores the rich history of jazz and tap and how these rhythms came to be heard all over the world today.
Hosting an event? Email [email protected].
5.🔥 Hot home: An in-house recording studio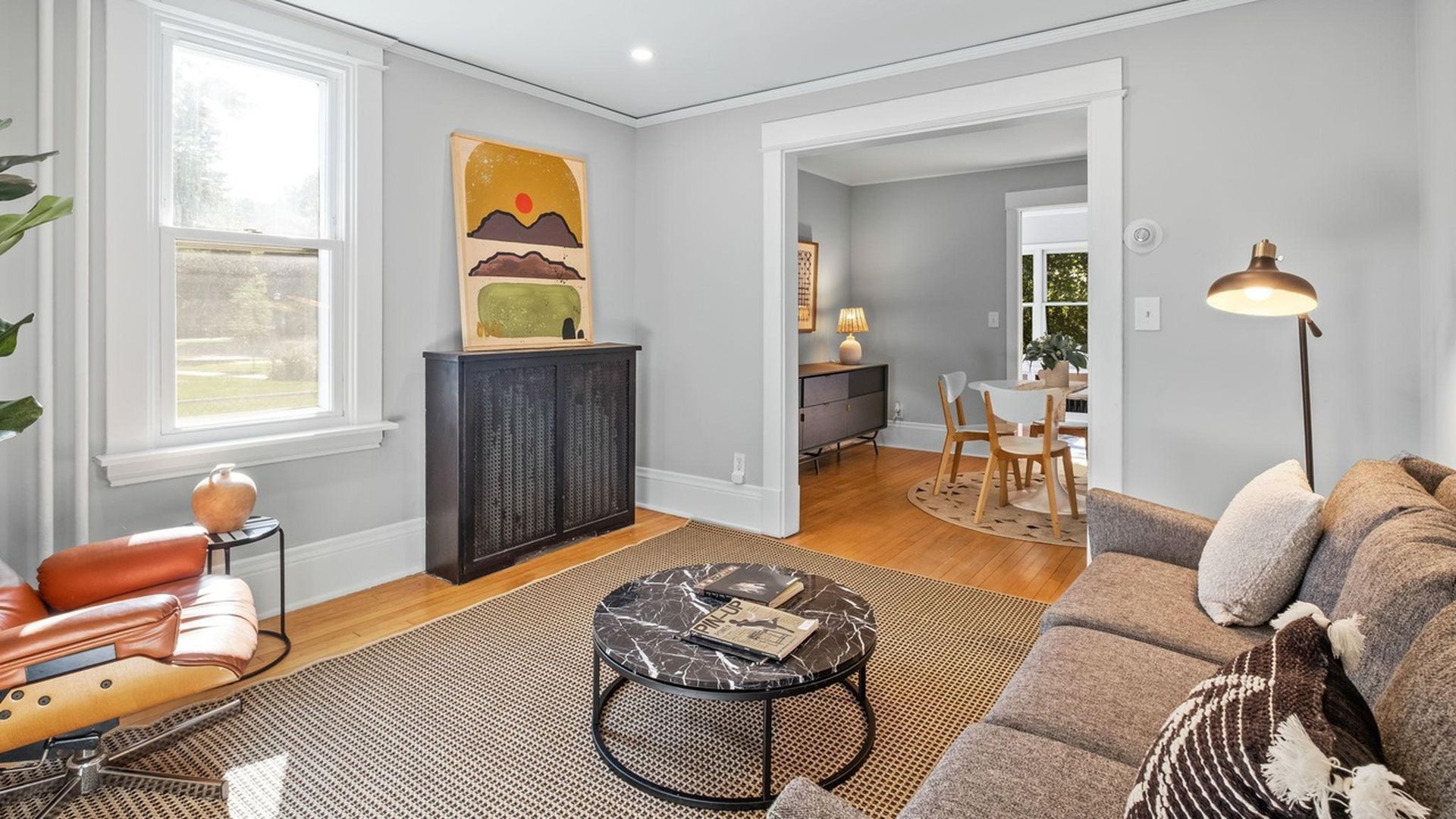 This St. Paul home offers a personal recording studio in the basement.
Why we love it: Hardwood floors, newer bathrooms, and other upgrades refresh the 1,146-square-foot house, which was built in 1915.
Layout: The two-bedroom, two-bathroom home has a bright and open main floor and detached garage parking.
Editor's note: Yesterday's newsletter incorrectly reported that St. Paul's sales tax rate would be 8.88% if the November ballot measure passes. It would actually be 9.88%, due to two other sales tax increases totaling 1% for the entire seven-county metro area that take effect in October.
🍛 Nick and Torey are taking their visiting Axios colleague Sami Sparber out to eat. We're wondering how hard it will be to get a walk-in table at Khâluna at 7pm on a Friday night. Wish us luck!
✈️ Audrey is still off exploring the world.
This newsletter was edited by Ross Terrell and copy edited by Patricia Guadalupe.