Axios Twin Cities
September 22, 2023
Happy Friday! You made it through another week.
⛅️ It will be partly sunny with a high of 73 on this last official day of summer. Fall weather moves in this weekend with rain, wind, and lower temps.
Today's newsletter is 909 words — a 3-minute read.
1 big thing: It's time to vote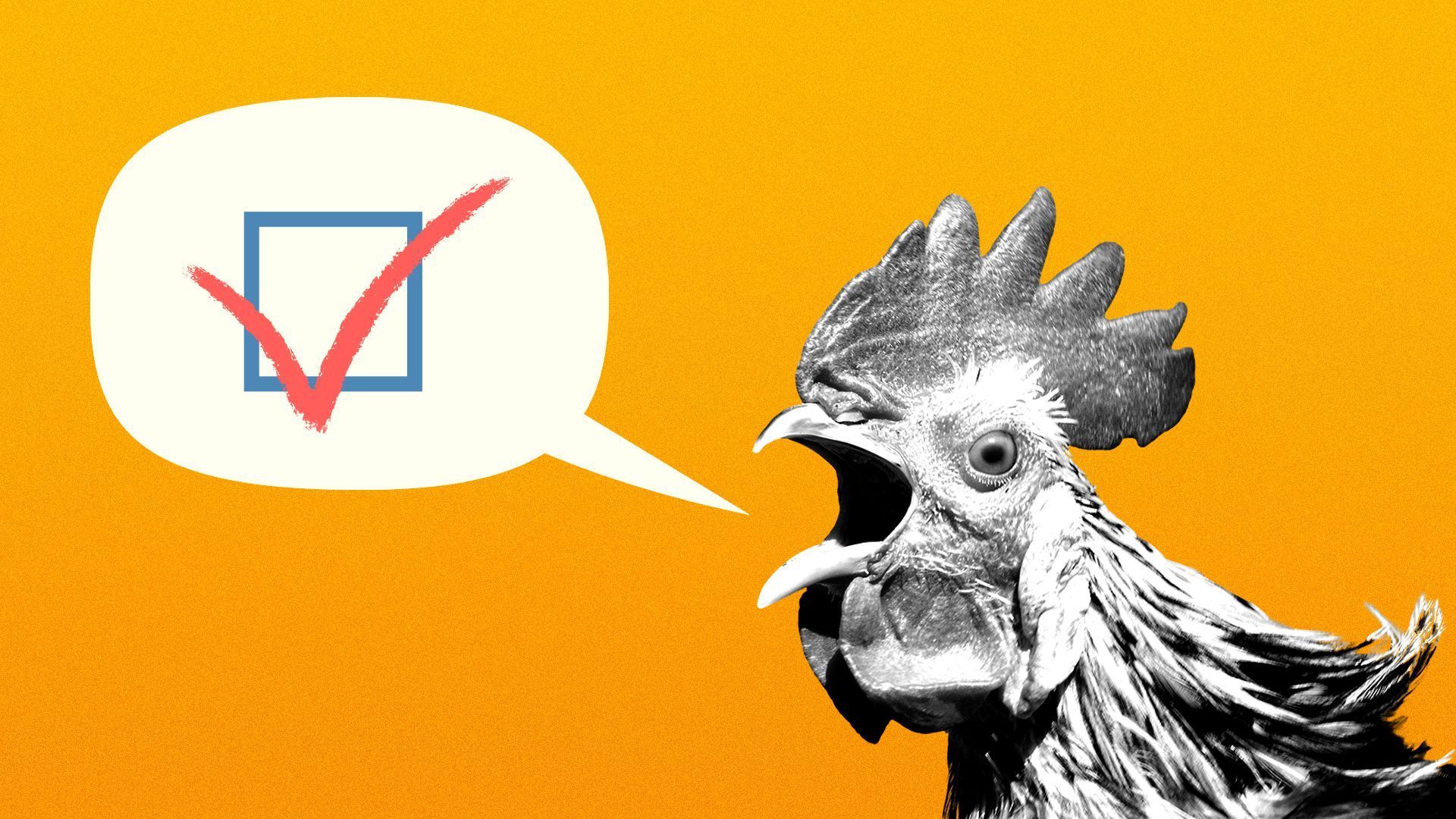 Early voting for this November's municipal elections begins today.
Driving the ballots: Contests for local offices such as city council, school board, and mayor in dozens of communities and school districts.
Why it matters: The outcome of these off-year local races will shape everything from property tax rates to the money spent on police staffing and fixing potholes.
What we're watching: How the elections affect the balance of power and political dynamics on the Minneapolis and St. Paul city councils.
Yes, but: It appears unlikely that they will secure a veto-proof majority of nine on Minneapolis' 13-member council. At least one member of the progressive bloc, Council Member Jeremiah Ellison, is facing a repeat challenger.
What to expect: Lower turnout than presidential or midterm elections, when other state and federal races are on the ballot.
For comparison, close to 80% of registered voters statewide went to the polls in 2020.
Be smart: You can check your registration status and see a sample ballot via the Secretary of State's website showing what, if any, races or questions are up for a vote in your community.
2. 🧐 What else is on municipal ballots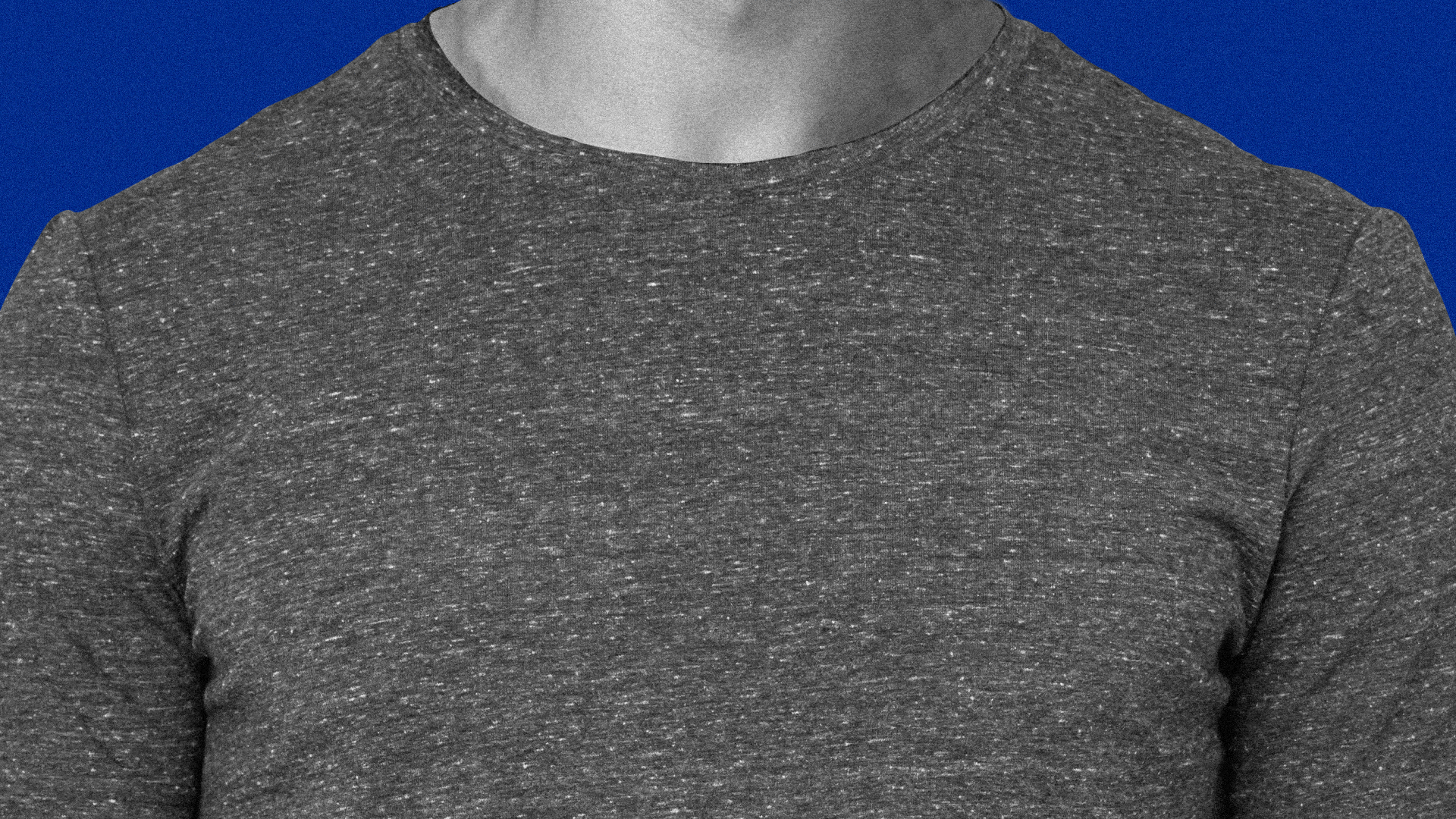 The Duluth mayor's contest is shaping up to be one of this year's hottest races. Mayor Emily Larson is facing a challenge from Roger Reinert, a former DFL state senator and council member.
St. Louis Park voters will decide whether to elect the state's first Somali mayor. Council member Nadia Mohamed and Dale A. Anderson are running to succeed outgoing Mayor Jake Spano.
Minnetonka voters are weighing whether to abandon ranked-choice voting and go back to a more traditional general election. The city's residents just approved the switch in 2020.
Bloomington is asking residents to approve a new half-cent sales tax to build a new community center and renovate an ice rink and nature trail.
In Golden Valley, proceeds of a 1.25% local sales tax on the ballot would go toward a new headquarters for the city's police, fire, and public works departments.
Contested school board elections across the state are attracting attention and cash.
Races for seats in Mounds View, Rosemount-Apple Valley-Eagan, and South Washington have 10-plus candidates, per MPR News.
3. The Spoon: The first cannabis czar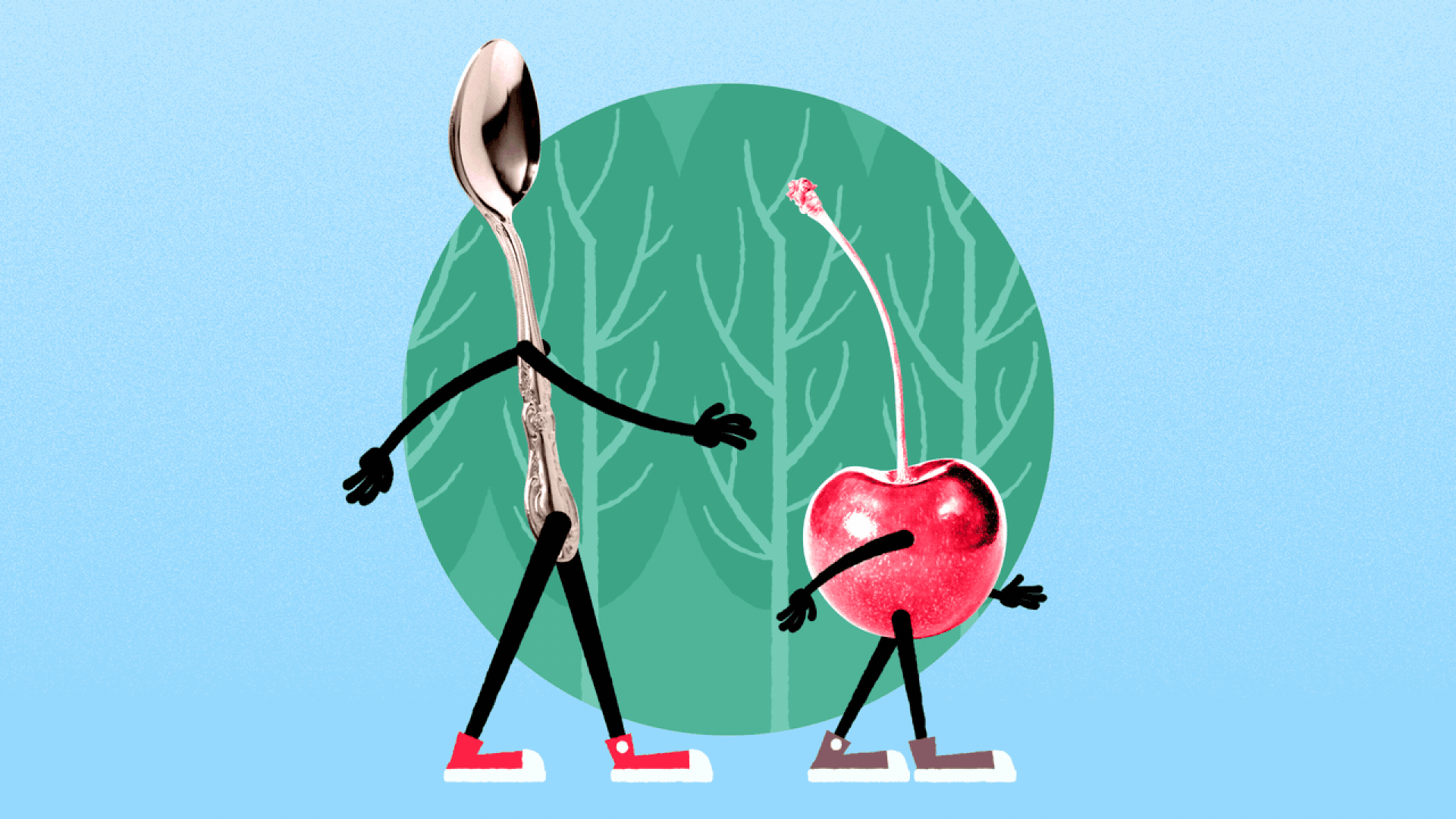 ☘️ Hemp business owner and consultant Erin DuPree has been named the state's first director of the Office of Cannabis Management. (Axios)
🔥 A growing chorus of activists and elected officials are putting pressure on Hennepin County to shut down its waste incinerator next to Target Field. (MPR News)
💸 The state Department of Commerce returned a record $62.6 million in unclaimed property — think old bank accounts, uncashed checks, and unclaimed wages — to Minnesotans during the 2023 fiscal year, per a news release.
💻 The University of Minnesota confirmed that a hacker likely gained access to sensitive information about students, staff, and applicants dating back to 1989. (Star Tribune)
4.🍷 South Lyndale Liquors' massive new store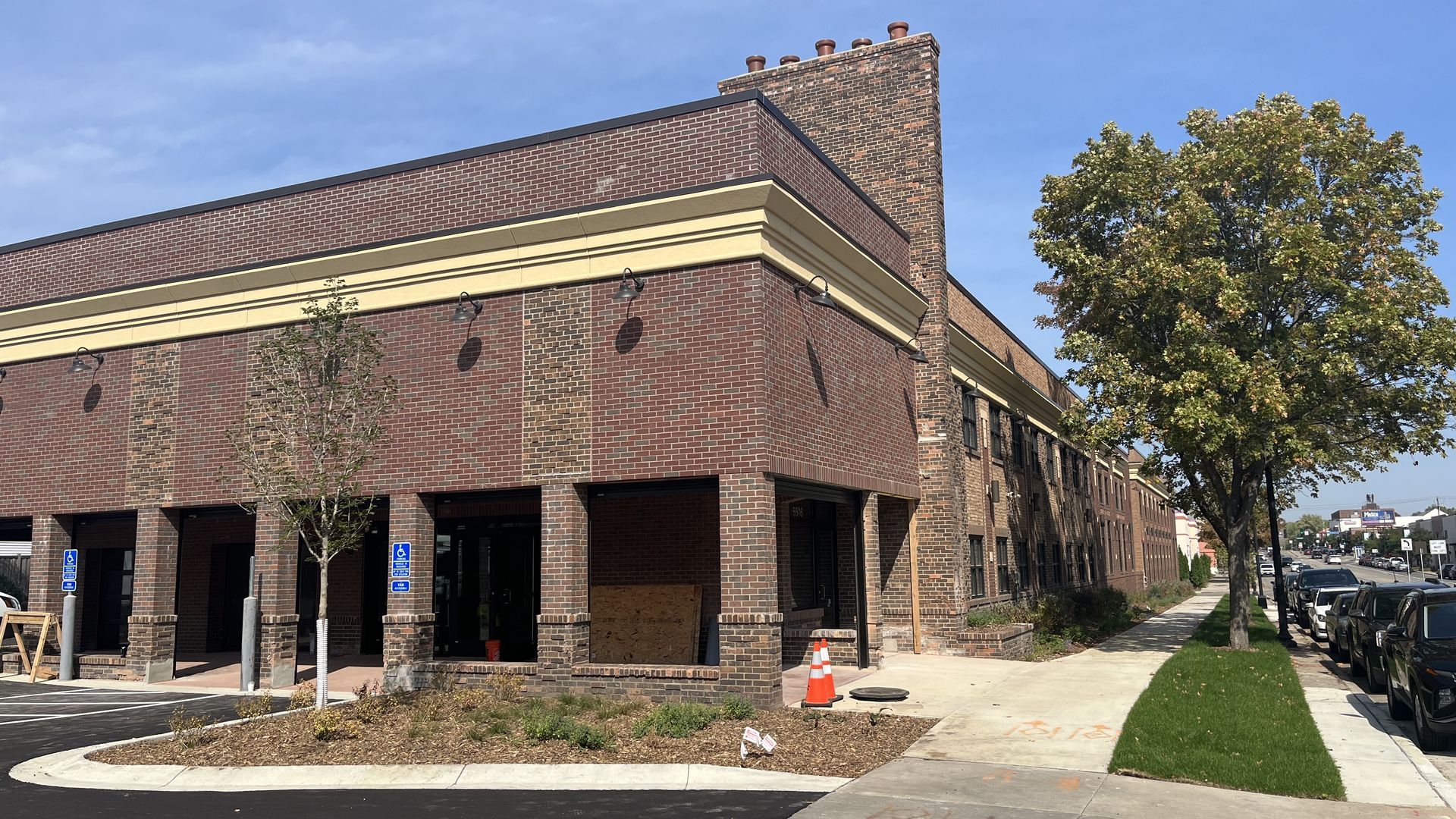 South Lyndale Liquors announced its newly constructed store at 5516 Lyndale Ave. S. in Minneapolis will open on Oct. 4.
What we're watching: The new store will be nearly twice the size of its existing one, which is just a few blocks north.
According to its business plan, the new location will also have a cheese store and meeting room. A job posting indicates it will sell sandwiches.
Context: At 19,500 square feet, it is nearly the size of a typical Total Wine store.
💬 Nick's thought bubble: I poked my head in the store Thursday and it looks like it's going to be fantastic, with two-story ceiling heights and the cheese shop near the front entrance.
Of note: Owner Dan Campo could not be reached for comment.
Stay booked and busy
📅 Upcoming events around the city.
Medtronic Twin Cities Marathon September 29 to October 1:
Entering its fifth decade, the weekend features runs for participants of all ages and paces.
The community-inclusive event also includes live art, course entertainment, the Summit Beer Garden, and welcomes non-participants to join the 300,000+ cheering spectators who line the race courses each year.
Hosting an event? Email [email protected].
5. Hot homes: Northeast living for under $300K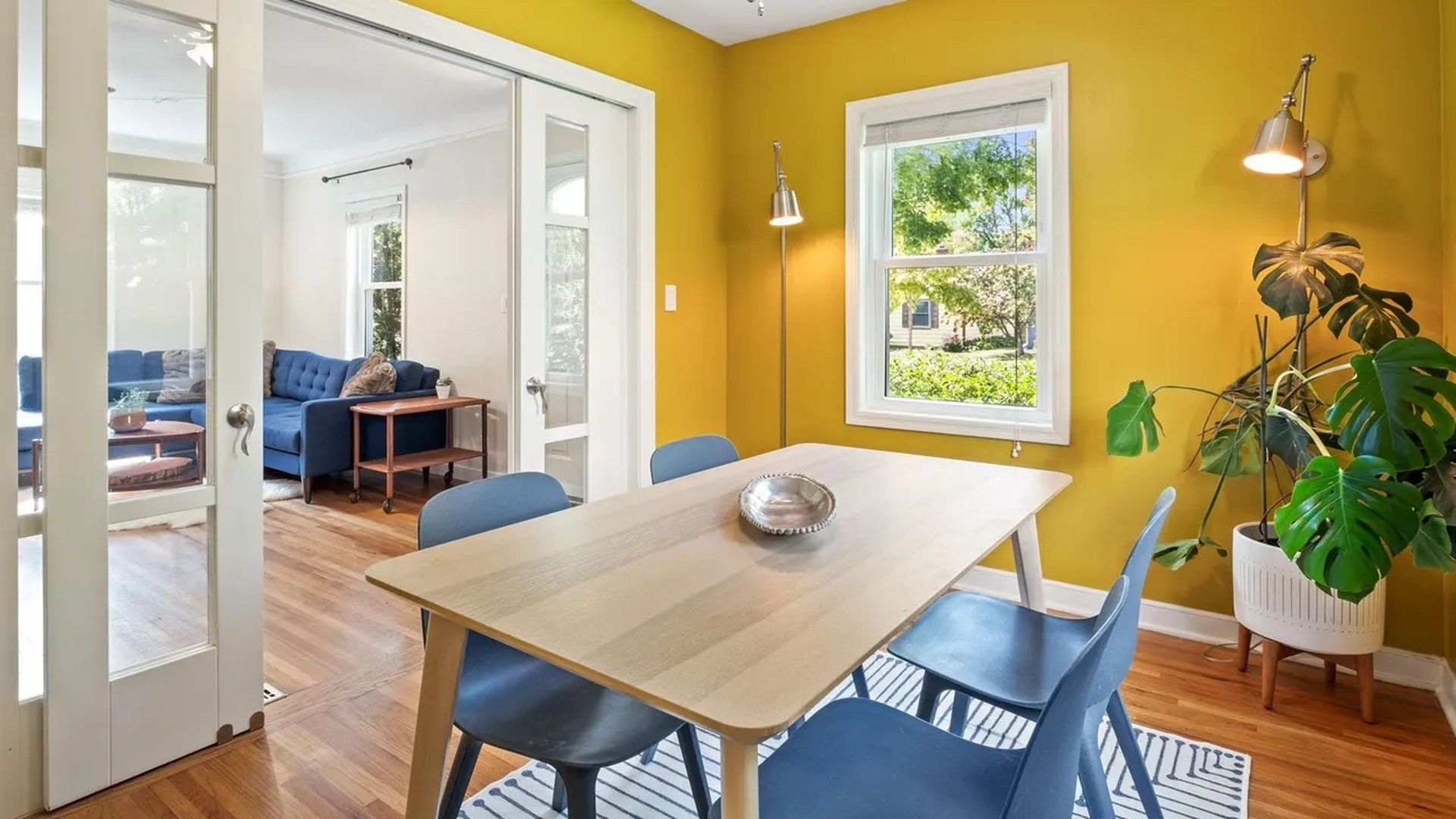 This Northeast Minneapolis home with a fruit-filled backyard was freshly listed for $295,000.
Why we love it: Sour cherry trees, raspberry bushes, a plum tree, and perennials grow out back.
Those vibrant hues continue inside: The kitchen is blue, the dining room is yellow and the basement is green.
Layout: The 1,379-square-foot house has three bedrooms and one bathroom. There's a detached garage, and the basement is partially finished.
6. 🍎 Kudos to the U of M on its latest apple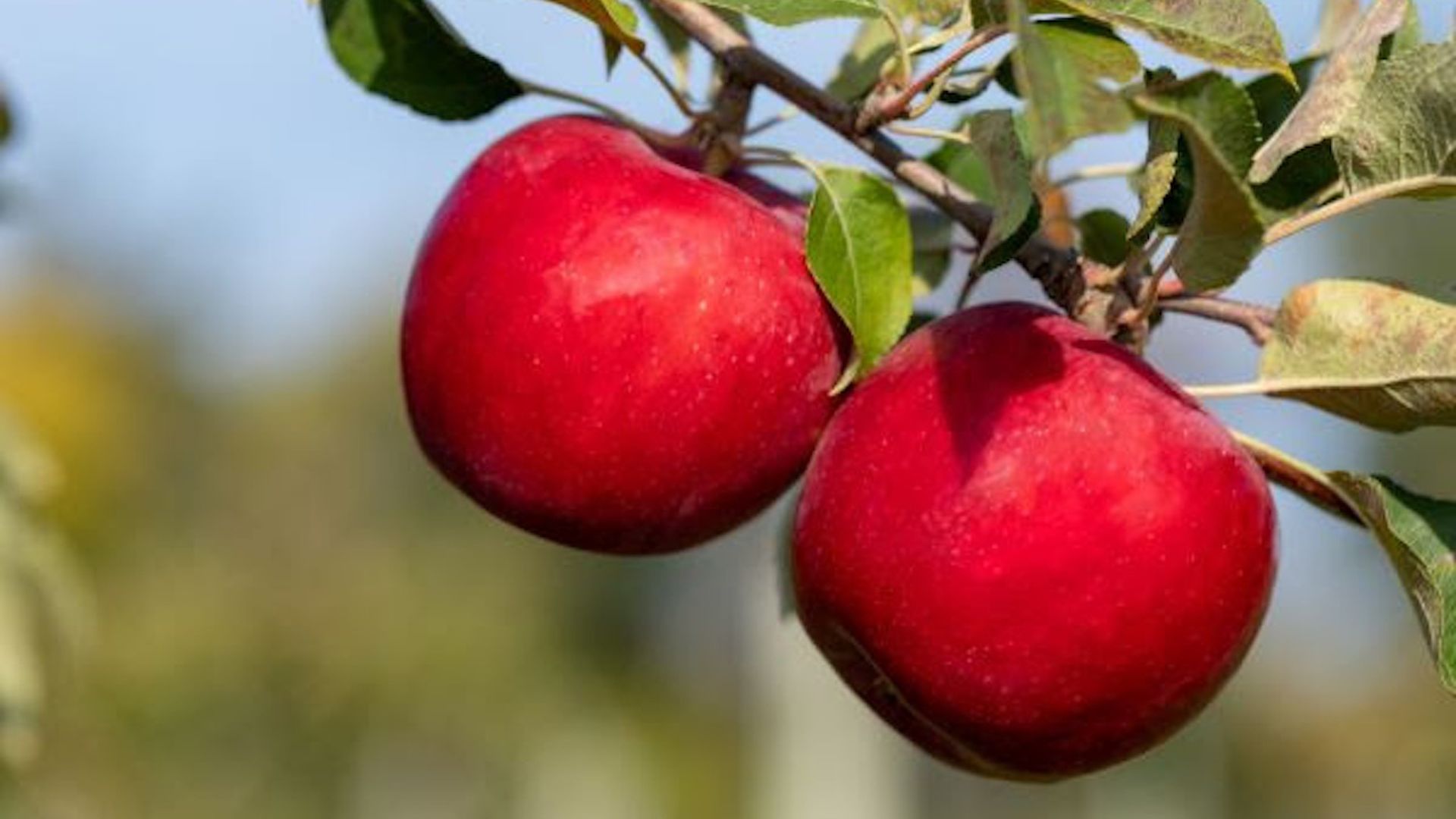 The University of Minnesota unveiled its newest apple yesterday.
Kudos, a cross between Honeycrisp and Zestar!, has a crisp, juicy texture and sweet flavor with a "slight tropical twist," according to a news release.
Yes, but: Don't expect it at your local grocery store for another two to three years.
🏡 Nick can't help but let you all know that his Uber rating is 4.87/5, well above Torey's embarrassing 4.71 score. His would be a perfect 5 if not for a bachelor party weekend in Kansas City six years ago.
🍁 Torey is excited to go to the fall festival hosted by her son's daycare.
🥳 Audrey has officially unpacked her last box!
This newsletter was edited by Ross Terrell and copy edited by Patricia Guadalupe.