Axios Twin Cities
February 03, 2023
It's Friday! You made it and so did we.
We'll have a cold start to the day, with temperatures only reaching 6 degrees this afternoon. But it warms up overnight and we should hit 30 on Saturday, per NWS.
Today's newsletter is 890 words — a 3.5-minute read.
1 big thing: Ilhan Omar voted off Foreign Affairs Committee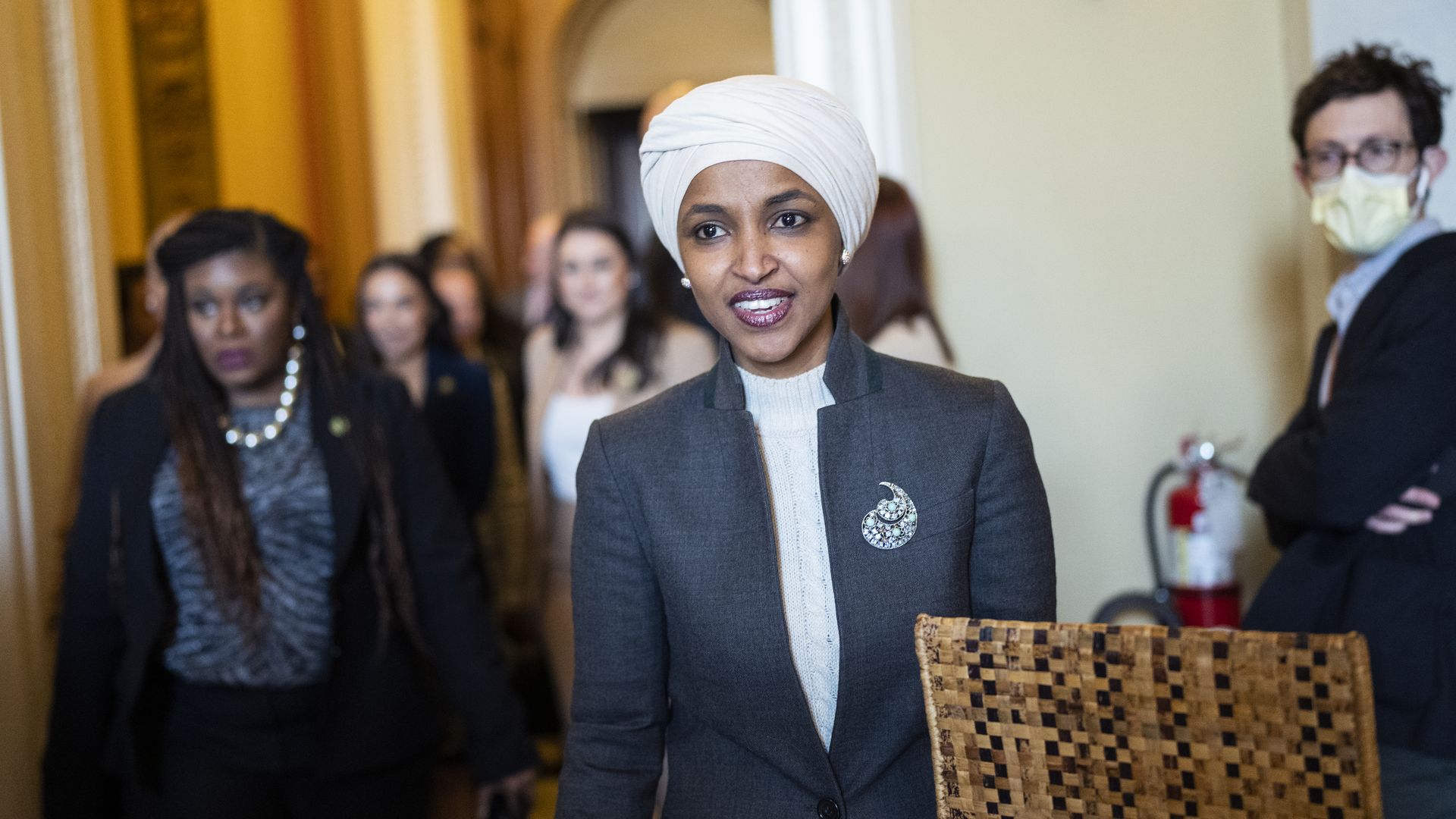 Rep. Ilhan Omar was stripped of her seat on the Foreign Affairs Committee by House Republicans on Thursday.
Why it matters: The vote marks the latest reprisal in an escalating partisan tit-for-tat over committee assignments that House members in both parties have called to end.
House Speaker Kevin McCarthy (R-Calif.) vowed in 2021 to retaliate against Democrats over the removal of Reps. Marjorie Taylor Greene (R-Ga.) and Paul Gosar (R-Ariz.) from their committees.
What they're saying: Omar spoke on the House floor Thursday, saying "This debate today, it's about who gets to be an American. ... I am Muslim. I am an immigrant ... Is anyone surprised that I am being targeted? Is anyone surprised that I am somehow deemed unworthy to speak about American foreign policy?"
By the numbers: The resolution passed 218-211, largely along party lines.
It cites six comments Omar made about Israel, pro-Israel groups, and 9/11 between 2019 and 2021 that were slammed as antisemitic by lawmakers in both parties.
Between the lines: Despite some Democrats criticizing Omar contemporaneously for her rhetoric, they put up a united front against the resolution on Thursday.
That included fellow Minnesota Rep. Dean Phillips, who in 2019 expressed offense to Omar's "antisemitic tropes."
On Thursday, Phillips defended Omar on the House floor, saying "this is the very weaponization of antisemitism that I as a Jewish person find repulsive, I find dangerous and above (all) else, shameful."
Driving the news: House Minority Leader Hakeem Jeffries (D-N.Y.) announced Thursday that he is moving "immediately to seat Rep. Omar on the House Budget Committee."
The other side: McCarthy argued that Omar's removal was not "tit-for-tat."
"We're not removing her from other committees, we just do not believe when it comes to Foreign Affairs ... she should serve there," he said.
2. 🛻 Stat du jour: The tow trucks were out
Minneapolis towed 319 vehicles and issued over 2,500 tickets for winter parking restriction violations in the first three days of enforcement, according to city data provided to Axios on Thursday.
Context: The new restrictions, which ban cars from parking on the even side of most streets, went into effect Jan. 27. Minneapolis didn't start enforcement until this Monday.
Yes, but: Those are rookie numbers compared to the Jan. 4-6 snow emergency this year. During that stretch, Minneapolis issued a whopping 4,103 tickets and towed 485 vehicles.
Audrey's thought bubble: I'm pretty sure at least a dozen of those Monday tows were on my street.
3. The Spoon: Minnesotans on Survivor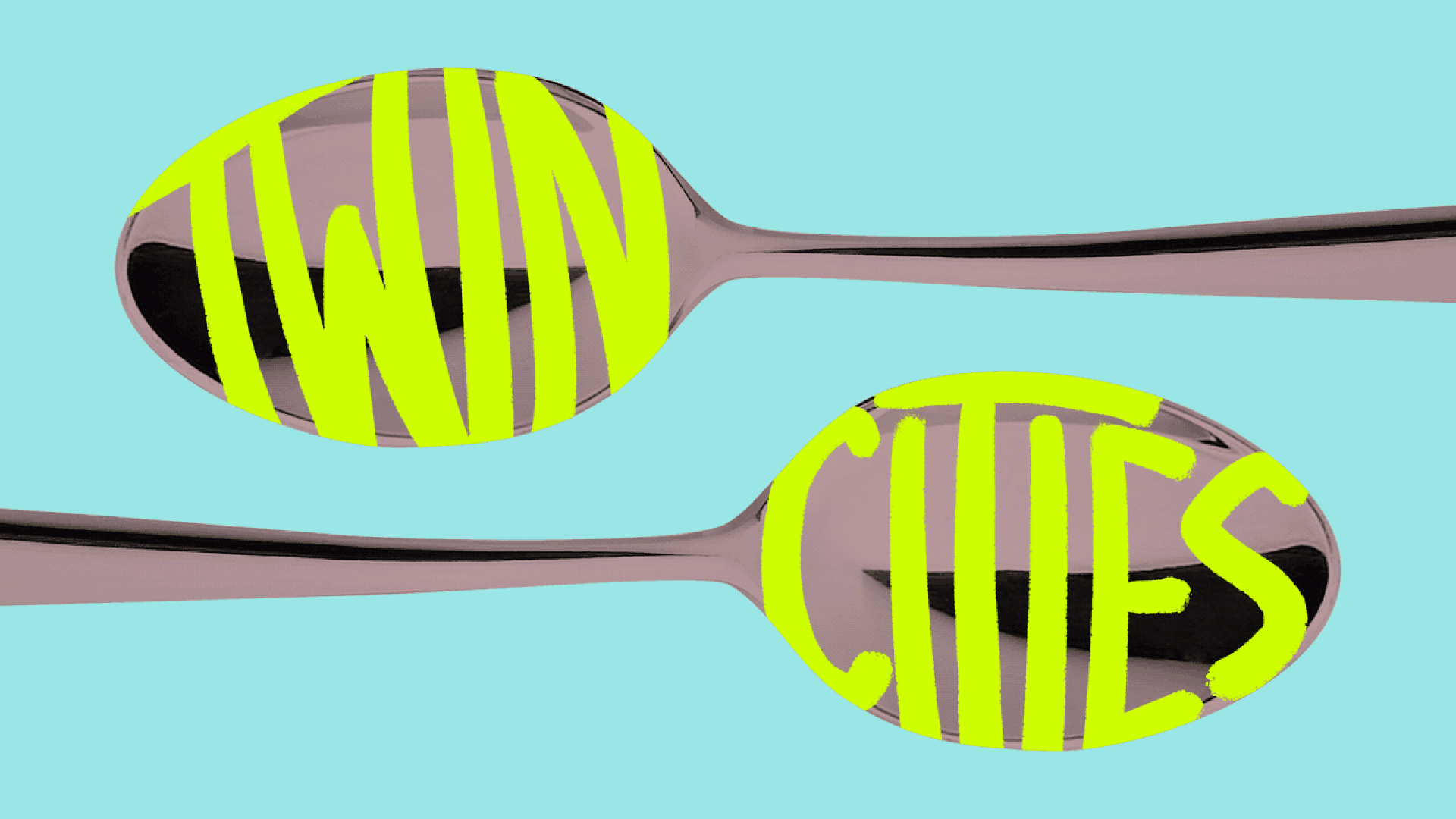 🚲 Bike and pedestrian advocacy group Our Streets Minneapolis was fined by regulators for failing to register its employees as lobbyists. (Star Tribune)
🏝 Two women from Minnesota — including the daughter of former state Sen. Chuck Wiger — will be on the next season of CBS's "Survivor." (Pioneer Press)
💻 Best Buy is closing its Shakopee store for good. It's also closing its Blaine store, but will re-open it under an outlet format. (Minneapolis/St. Paul Business Journal)
4. 🐕 What to do this weekend
🐶 Pet some pups at this weekend's Klondike Dog Derby in downtown Excelsior. Huskies are available for hugs Friday night before their big race around Lake Minnetonka on Saturday. Free.
🔭 The Bell Museum's Space Fest kicks off Friday night with a Mars viewing party (weather dependent). Stop by this weekend for a meet-and-greet with a retired NASA astronaut and a new Mars-themed planetarium show. Price varies.
🧊 Art in Bloom fans, listen up: The Minneapolis Institute of Art is opening Ice in Bloom on Saturday, a garden of over 500 ice flowers and sculptures outside the museum. On view until they melt. Free.
🚲 Find that one part you've been looking for at the Great Minnesota Bike Swap. Mechanics, collectors and casual bike enthusiasts will sell their wares in Prior Lake on Saturday. Free to shop.
🎈Over 30 hot air balloons will take flight from an elementary school parking lot at the Hudson Hot Air Affair this weekend. Launches are at 7:35am on Saturday and Sunday mornings. Free.
5. 🏈 Then and now: 5 years after Super Bowl 52
Tomorrow will mark five years since Super Bowl 52 was played at U.S. Bank Stadium in Minneapolis.
Flashback: The world has changed dramatically since the Philadelphia Eagles beat the New England Patriots in thrilling fashion that day.
The characters
The Eagles: They're back in the Super Bowl with a remade roster, but the same fans who climb light poles.
Eagles quarterback Nick Foles: He has never recaptured the magic of that postseason. He played for the Colts this season.
Patriots quarterback Tom Brady: He lost that day, but went on to win two more Super Bowls. He retired this week at the age of 45.
Justin Timberlake: He's pretty much the same as when he performed at halftime, but hasn't released an album since that week.
The Vikings: They were one win away from playing in a home Super Bowl. They have since fired coach Mike Zimmer and new coach Kevin O'Connell led them to a 13-4 record this season, but they are still searching for their elusive first Super Bowl win.
The Minneapolis Hilton: It was the headquarters hotel for the NFL that week. It's now facing the auction block as Minneapolis hotel occupancies nosedived in the pandemic and were only at 31% in December, per STR.
6. 🗓 1 chart to go: It was a warm January
January ended up with an average temperature that was 4.3 degrees above average.
It goes down as the 26th-warmest January in the past 151 years in the Twin Cities.
😵‍💫 Audrey spent hours dissecting the 250-page proposed marijuana legalization bill for tomorrow's newsletter. She could never work in politics.
🚽 Nick is potty training a toddler this weekend.
Torey is back today. Nick and Audrey are happy.
Today's newsletter was edited by Ross Terrell and copy edited by Nick Aspinwall.