Axios Twin Cities
July 14, 2023
🥖 It's Friday! Happy Bastille Day to all the Francophiles out there.
💨 We're getting another dose of Canadian wildfire smoke. The Minnesota Pollution Control Agency has issued another air quality alert from 8am today through 3pm Saturday.
🗳️ Programming note: The 2024 midterm election is still 15 months away, but we're taking an early look today at the state of mind of Minnesota voters.
Today's newsletter is 738 words, a 3-minute read.
1 big thing: Trump-Biden voters grade the trifecta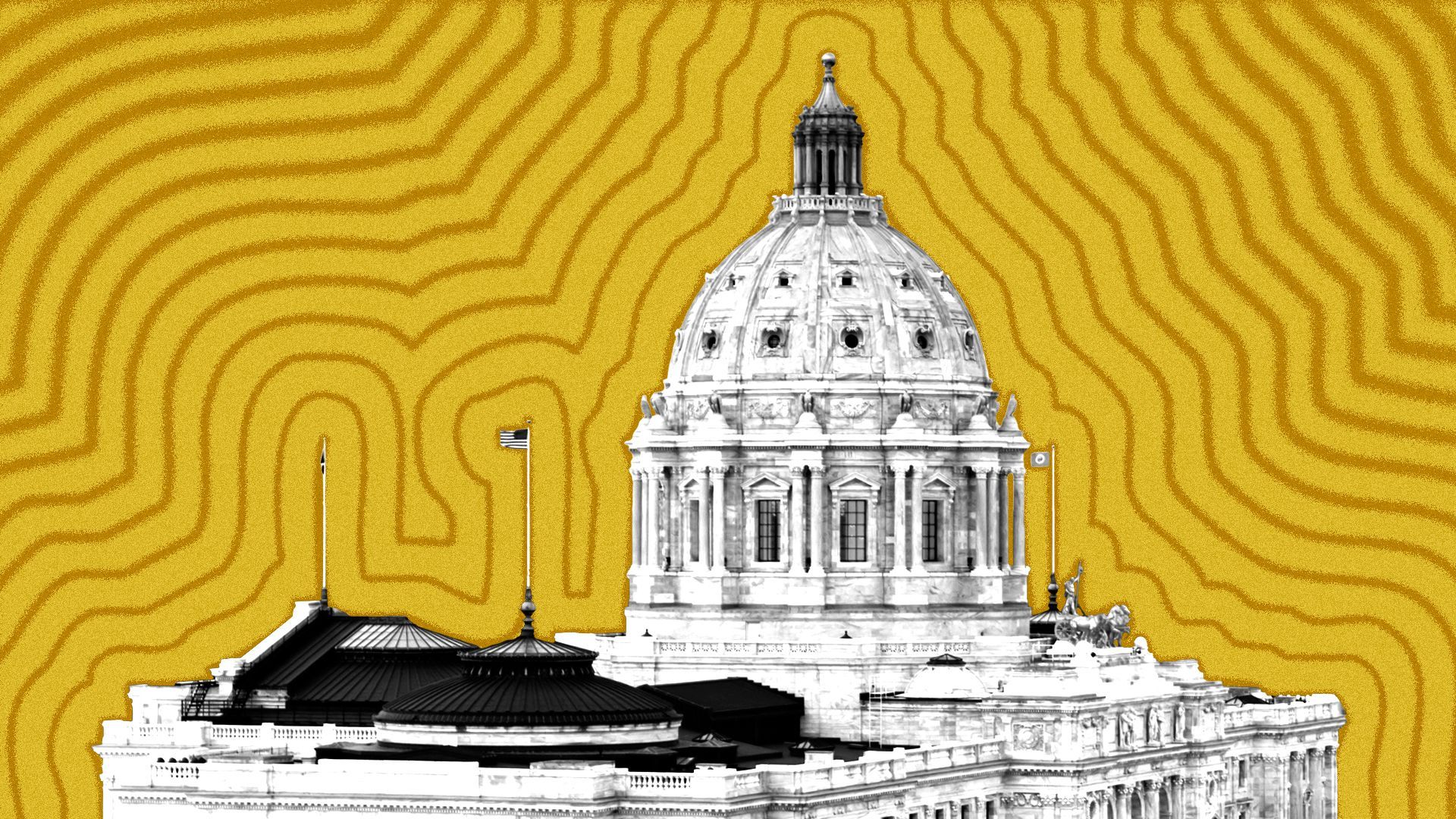 Minnesota swing voters in our latest Engagious/Sago focus groups support some of the DFL's biggest legislative victories, but overwhelmingly oppose tax increases included in the recent state budget.
Driving the news: We observed two online sessions Tuesday comprised of 13 Minnesota voters who backed President Biden in 2020 after supporting former President Trump in 2016. Nine identified as independents, three as Republicans, and one as a Democrat.
Although a focus group is not a statistically significant sample like a poll, the responses show how some voters are thinking and talking about current events.
Why it matters: How swing voters ultimately view the Legislature's actions could determine whether Democrats retain full control of state government in 2024, when all 134 state House seats are up for election.
"Judging from what we heard from Minnesota swing voters, next year's campaign will be a fight over what was achieved vs. what it will cost taxpayers," Engagious president and focus group moderator Rich Thau told Axios.
By the numbers: The 13 voters were initially divided on the DFL's one-party control at the Capitol: Two said it's been a good thing, six viewed it as bad, and five had no opinion.
But after reviewing a list of legislation passed during the recent session, nine said they approved of the work accomplished by majority Democrats and Gov. Tim Walz.
Zoom in: All of them supported new laws protecting abortion rights, while universal free meals at schools, a pair of gun measures, guaranteed sick time for most workers, and a free college program for families making under $80,000 garnered strong support.
Yes, but: Eleven of the 13 voters opposed a package of transportation-related tax hikes, including a change to tie the gas tax to inflation and a future fee on non-food deliveries over $100.
Between the lines: The swing voters were lukewarm on legalizing recreational marijuana, with just four expressing support. And just six backed the plan to send $260 rebate checks to millions of Minnesotans.
2. How voters view Walz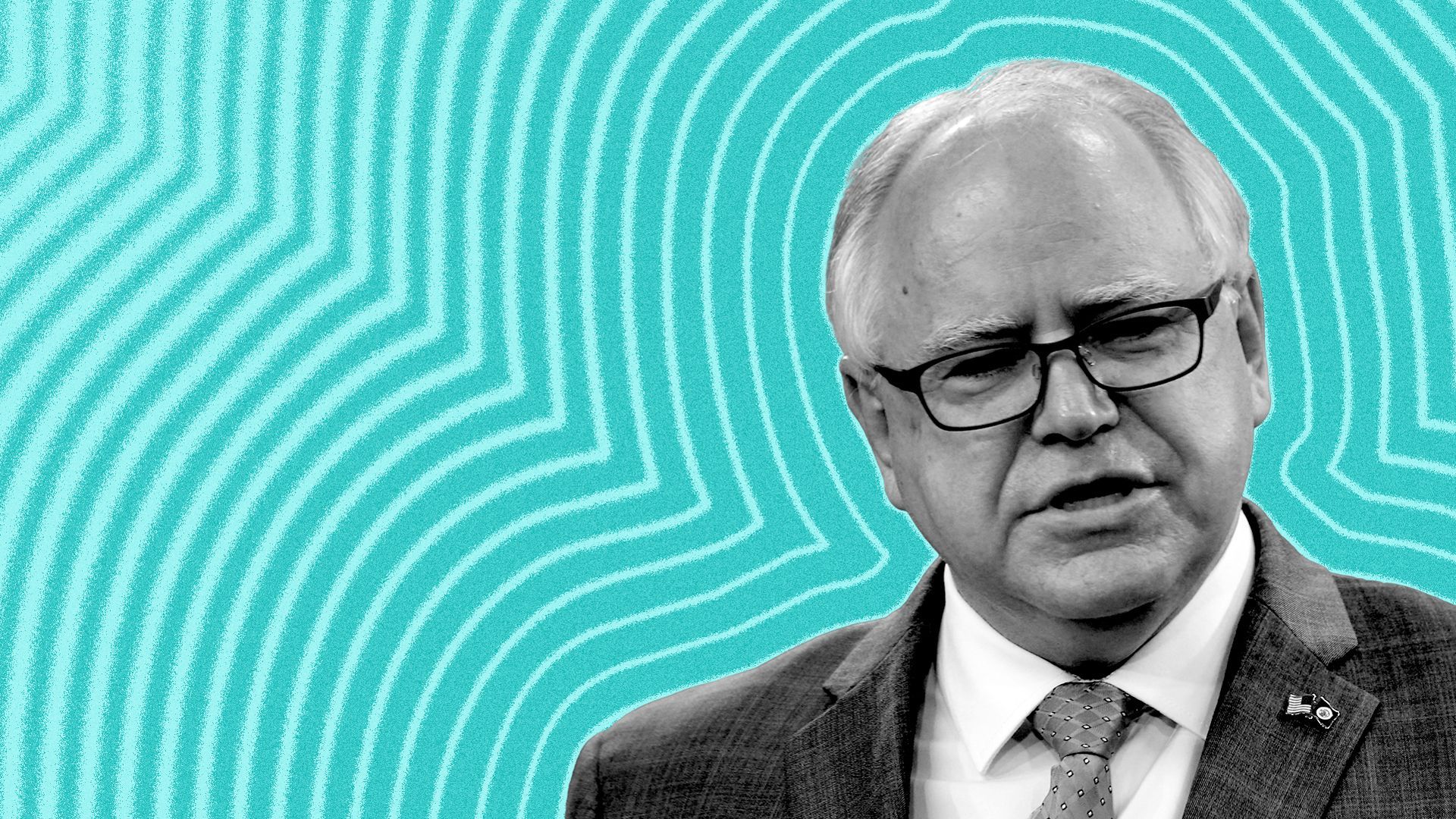 The swing voters voiced fairly positive views of Gov. Tim Walz.
Yes, but: Just half of the participants said he has governed in a way that reflects his "One Minnesota" campaign pledge to bridge geographical and political divides.
What they're saying: Balanced, even-keeled, stable, friendly, and fair were some of the adjectives voters used to describe the two-term Democrat.
The other side: Jeff D, a 64-year-old Independent from Hugo, said he felt the governor "took advantage of us," while 38-year-old Cristy M. of Le Sueur County called him "soft."
Felipe I. of St. Paul gave him credit for his handling of the pandemic, but the 43-year-old said Walz is otherwise "always trying to appeal to the masses."
3. Zoom out: DeSantis doesn't impress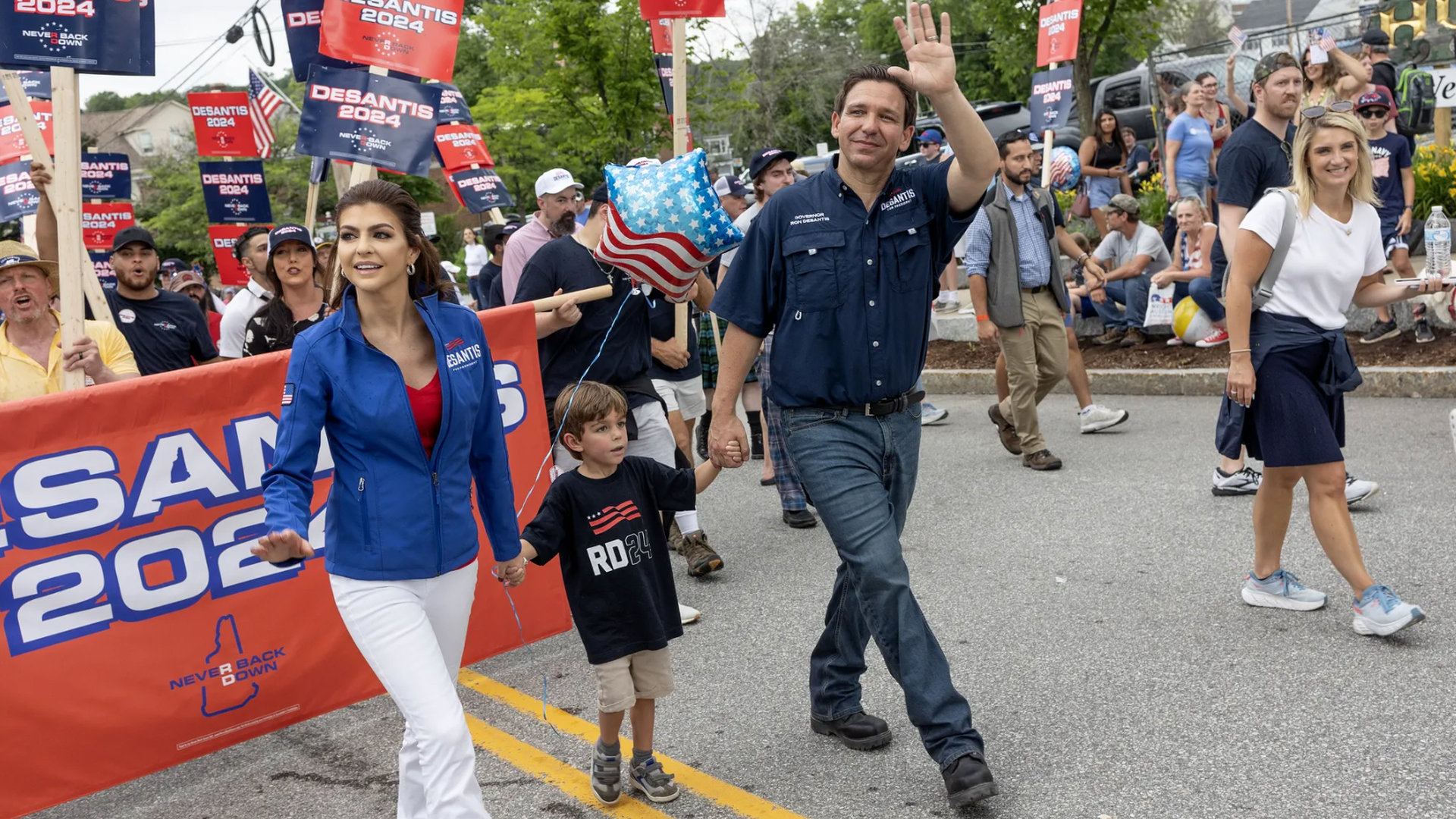 Florida Gov. Ron DeSantis' positions on LGBTQ issues didn't land well with the panel, with some going as far as describing the presidential contender as a "wannabe dictator," Axios' Alexi McCammond reports.
The big picture: These voters are looking for an alternative to both President Biden and former President Trump — but they're not interested in the right-wing ideas that DeSantis campaigns on, instead citing crime and the economy as their top concerns for 2024.
What they're saying: While several weren't familiar with the GOP governor, those who were described him as a "wild card" and "unpredictable" and inauthentic.
Jeff D. had a harsher view: "We saw what happened in Germany 80 years ago," he said, making a reference to Hitler's rise.
What we're watching: While feelings about Biden included "indifferent" and "concerned," just one of the 13 voters said they'd take Trump back over the sitting president.
But seven said that they'd ditch Biden in favor of "a generic, middle-aged, white, male, Republican governor with mainstream conservative views."
4.🏡 1 Hot Home to go: An avant-garde nest near Lake Harriet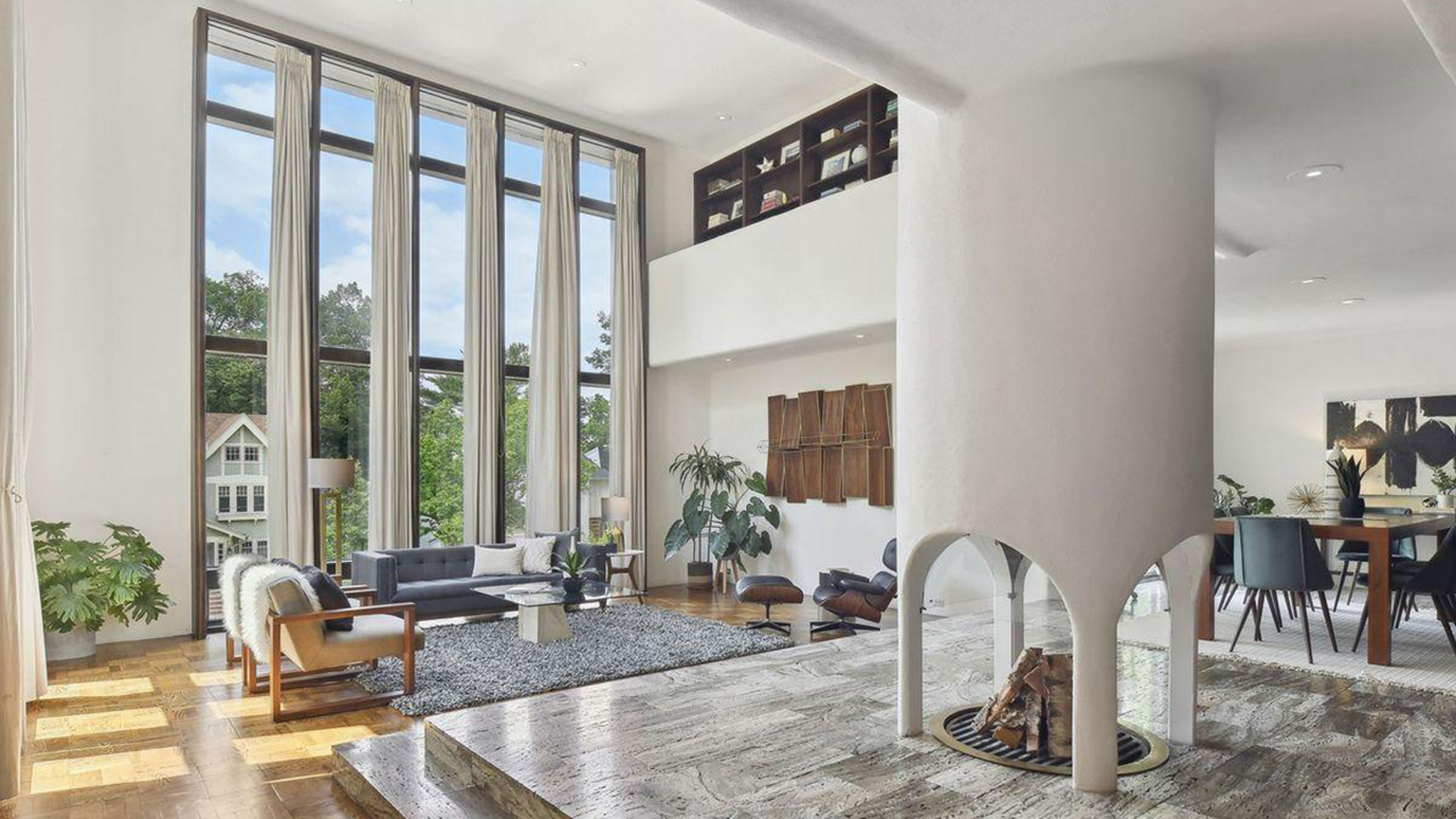 The home that architect Benjamin Gingold designed for himself in the 1950s near Lake Harriet is on the market for $1.5 million.
Why we love it: That fireplace perched atop a travertine platform in the living room is a masterpiece, not to mention the four-story turret staircase.
The kitchen is updated, but the real standout of the four-bedroom house is the primary bathroom retreat with mosaic tile and a circular shower.
The intrigue: A tiny door near the bathtub opens to the hallway and another artistic fireplace.
Editor's note: We made a couple of errors in yesterday's newsletter. The Beyoncé concert at Huntington Bank Stadium is next Thursday, not this weekend.
Plus: Dairy Queen is based in Bloomington, not Edina. That doesn't change our love for the Blizzard.
🥘 Torey and her husband have a reservation at Herbst Eatery and Farmstand.
🍽 Audrey is fascinated by the rebranding of a snack plate to "girl dinner."
📺 Nick was pleasantly surprised by "The Last of Us." He did not think a TV series based on a video game could be that good.
This newsletter was edited by Ross Terrell and copy edited by Patricia Guadalupe.