Axios Twin Cities
September 21, 2023
Good morning! Did you remember that it's the 21st day of September?
☀️ Reality check, forecast edition: It doesn't feel like late September. Sunny with a high of 80, per the NWS.
🏀 Situational awareness: The Lynx season came to an end last night after losing to the Connecticut Sun 90-75 in a decisive Game 3.
Today's newsletter is 865 words, a 3.5-minute read.
1 big thing: Public smoking in St. Paul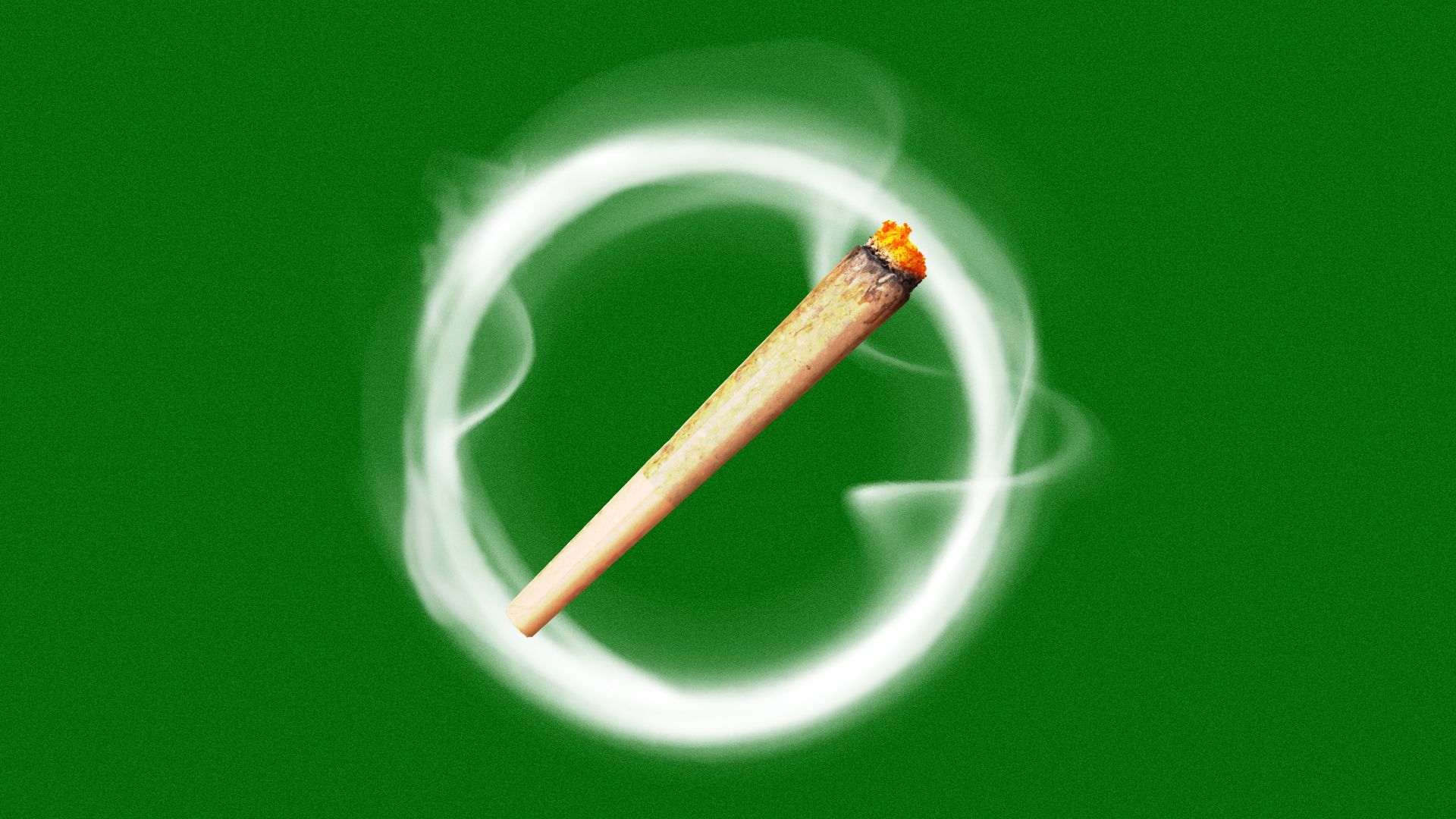 St. Paul could soon join a growing number of cities adopting new rules meant to curtail smoking weed in public places.
The big picture: A new Minnesota law legalizing marijuana use, which took effect Aug. 1, effectively authorized smoking and vaping in many outdoor spaces, leaving it up to local governments to decide whether to restrict or ban it in public areas.
Zoom in: St. Paul's ordinance, which is expected to come up for a final vote as soon as next Wednesday, bans smoking in city parks and within 25 feet of public buildings and workplaces.
Yes, but: It allows building owners and the director of the Department of Parks to designate smoking areas that are "clearly marked with a sign."
Exceptions will also be made for cultural ceremonies involving tobacco.
The latest: A vote on the measure scheduled for yesterday was delayed due to a technical amendment recommended by the city attorney's office.
Catch up fast: The original draft of the ordinance sought to ban the consumption of cannabis in all city-controlled public areas, including in parks and on sidewalks.
The proposal was scaled back after critics, including Council Member Mitra Jalali, argued that the approach would unfairly impact renters who don't have private backyards to smoke in.
Language related to enforcement was also softened: People violating the rules will first be asked to comply voluntarily. If they don't stop, they could face an administrative citation.
The other side: Anti-smoking advocates, along with some members of the general public, have pushed for a broader ban, saying that second-hand smoke is a health concern and an annoyance.
What we're watching: A Minneapolis Park and Recreation Board committee was set to discuss the issue Wednesday night, per a spokesperson.
Some state lawmakers, meanwhile, want the Legislature to tighten the rules for everyone next year.
2. Rendering vs. Reality: Bde Maka Ska apartments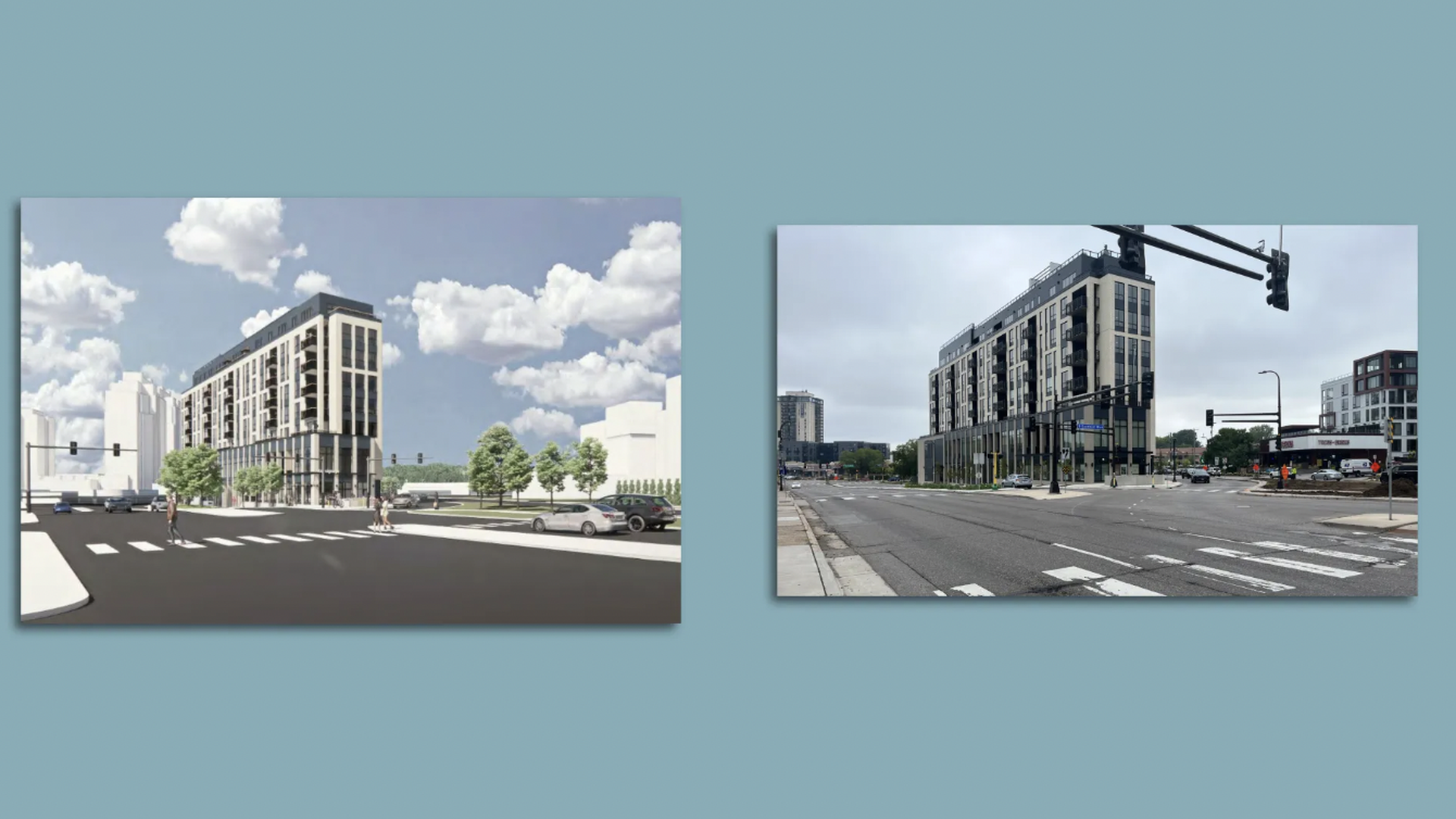 Waterbury House, a new nine-story apartment building just north of Bde Maka Ska in Minneapolis, looks almost identical to the renderings the planning commission approved in 2021.
Catch up fast: The 73-unit building, at 3012 Excelsior Blvd., was fit into a triangle lot that was formerly a BP gas station. It was developed by Blaine-based Elevage and designed by Minneapolis-based ESG.
Nick's score (based on accuracy to the rendering): 9.8/10. If only city streets were that smooth in real life.
Flashback: Elevage originally pitched this project as a 100-room hotel with 20 condos, but switched gears in 2021, after Covid cratered the Twin Cities hotel occupancy rates.
What we're watching: The buildout of a ground-floor restaurant designed by Shea Inc. just wrapped up, according to a city permit.
3. 🥈 The Spoon: MSP is now No. 2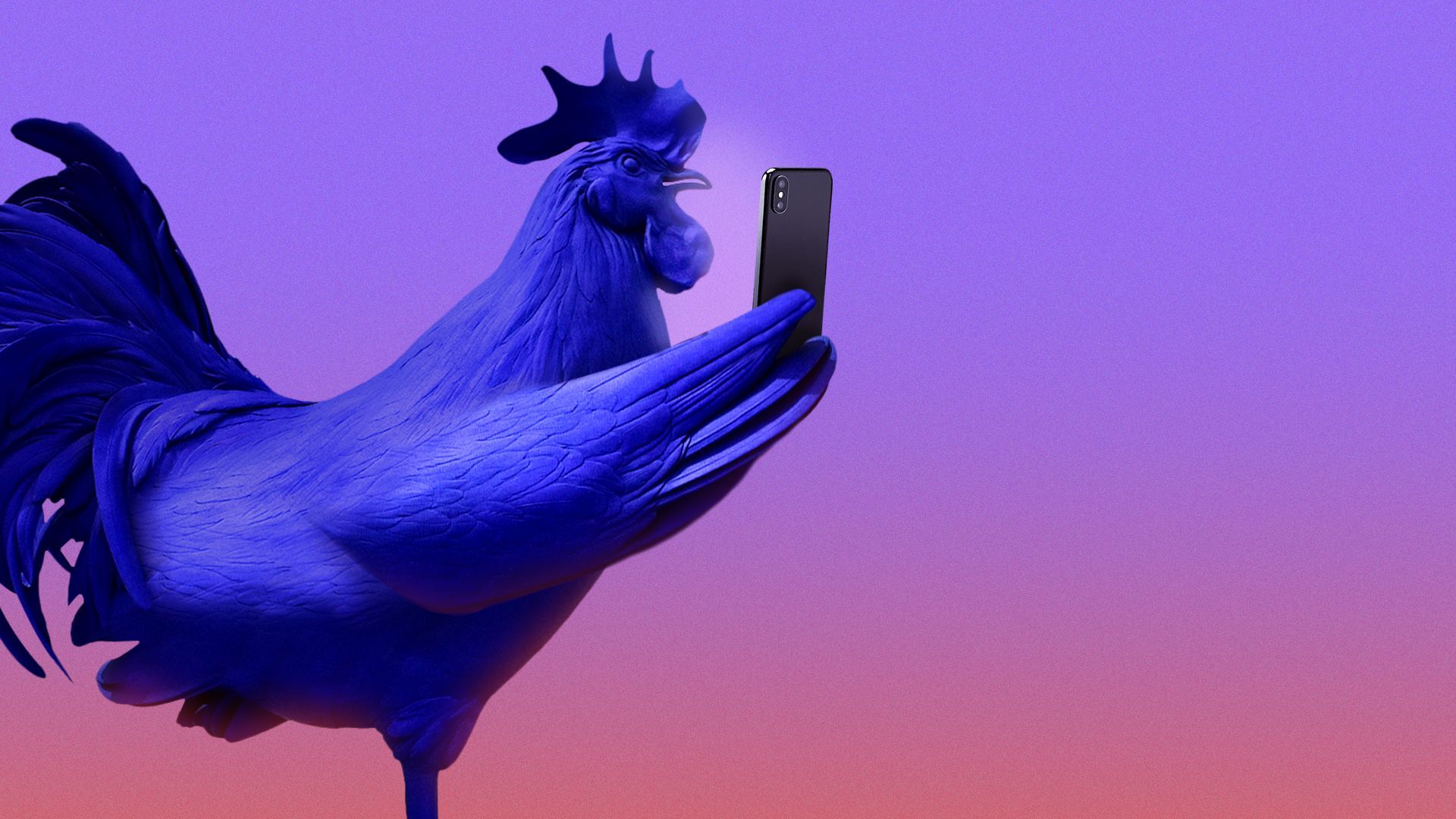 ✈️ Detroit dethroned Minneapolis-St. Paul International Airport at the top of a customer satisfaction survey covering North American airports. (Star Tribune)
⚖️ Oral arguments in a lawsuit seeking to bar former President Trump from Minnesota's 2024 ballots are scheduled for Nov. 2. (Background via Axios)
👮 Edina Public Schools closed several campuses yesterday after "concerning" messages were left on an elementary school voicemail. (KARE 11)
Police later connected two girls, ages 10 and 11, who were not Edina students to the calls. Officers said there is no threat to the public at this time.
⛳ Windsong Farm Golf Club is adding another 18 holes in Independence. The expansion will make Windsong the Twin Cities' only private club with two full courses. (Minneapolis/St. Paul Business Journal)
🗳️ A vice chair of the Minneapolis DFL resigned, saying the party didn't do enough to address what he called "significant delegate irregularities" during recent local endorsement votes. (Minnesota Reformer)
DFL Party chair Ken Martin disputed the characterizations.
4. 😋 Burbs Bites: A chocolate lover's dream in Anoka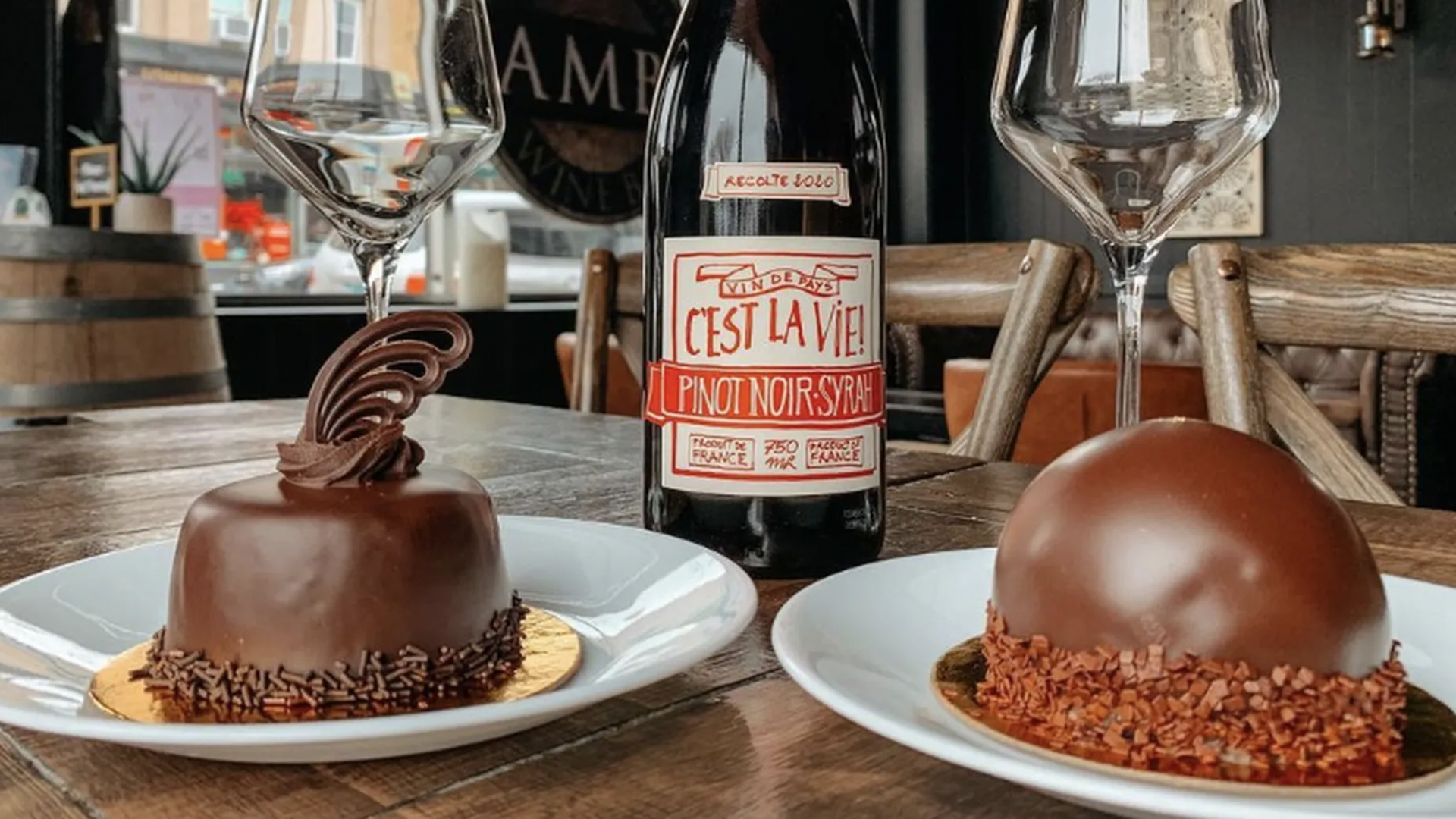 Welcome back to Burbs Bites, our new occasional feature highlighting bars, breweries, cafés, and restaurants in the Twin Cities suburbs.
For this installment, Audrey visited Ambi Wine Bar & Desserts, a charming Anoka wine bar surrounded by antique shops with a café-like ambience.
What to expect: Appetizers, cheese boards, and flatbreads alongside an extensive wine and dessert list, with an emphasis on chocolate mousses, cakes, cheesecakes, and gelatos.
If you can't pick just one drink, the restaurant has wine flights that allow guests to choose four reds or whites for $16. The menu also includes 10 beers.
What we ordered: We started at the bar with a glass of Broletto Lambrusco, a bubbly Italian wine with notes of raspberry, cherry, and lavender.
We then moved to the patio for Truffles & Tortes' decadence, a dense, fudge-like torte created by another local café.
Pro tip: Grab a glass to-go and stroll the city's new social district, a dedicated area where visitors ages 21 and up can buy and drink alcohol in public.
5. 🖊️ 1 poem to go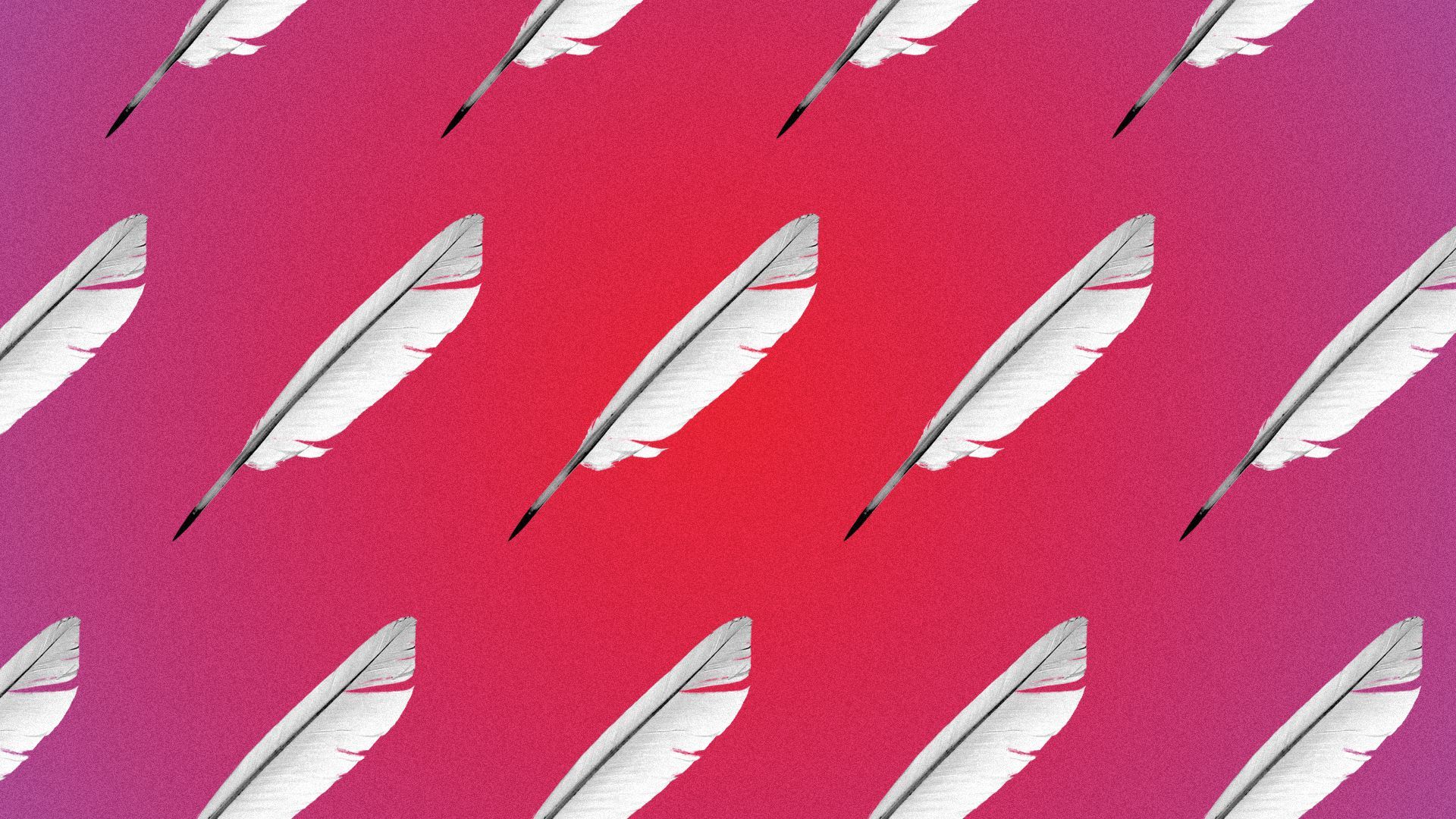 Minneapolis is hoping it will soon get
The city's first poet laureate.
Connecting community through art is the goal
For whoever is selected for the role.
$ 8,000 is the stated pay
For the year the person will stay.
The bottom line (without a rhyme): Applications are due in November.
😭 Torey is still licking her wounds after learning she has the team's lowest Uber rating (4.71/5). She has no idea what she did to deserve this!
🍺 Nick is glad Oktoberfest brew season is back. He just picked up a 12-pack of Schell's.
🍂 Audrey is ready for actual fall weather. Go away, 80-degree temps!
Today's newsletter was edited by Ross Terrell and copy edited by Patricia Guadalupe.