Axios from Tel Aviv
September 01, 2021
Welcome back to Axios from Tel Aviv.
Each week we bring you my best scoops, reporting from a contributor in the region and the latest in Israeli politics. Today's edition is 1,862 words, a 7-minute read.
Subscribe here if you haven't yet.
🇧🇭 Situational awareness: Bahrain's first-ever ambassador to Israel arrived in Tel Aviv on Tuesday.
1 big thing: Biden extends cover for Israel's covert nukes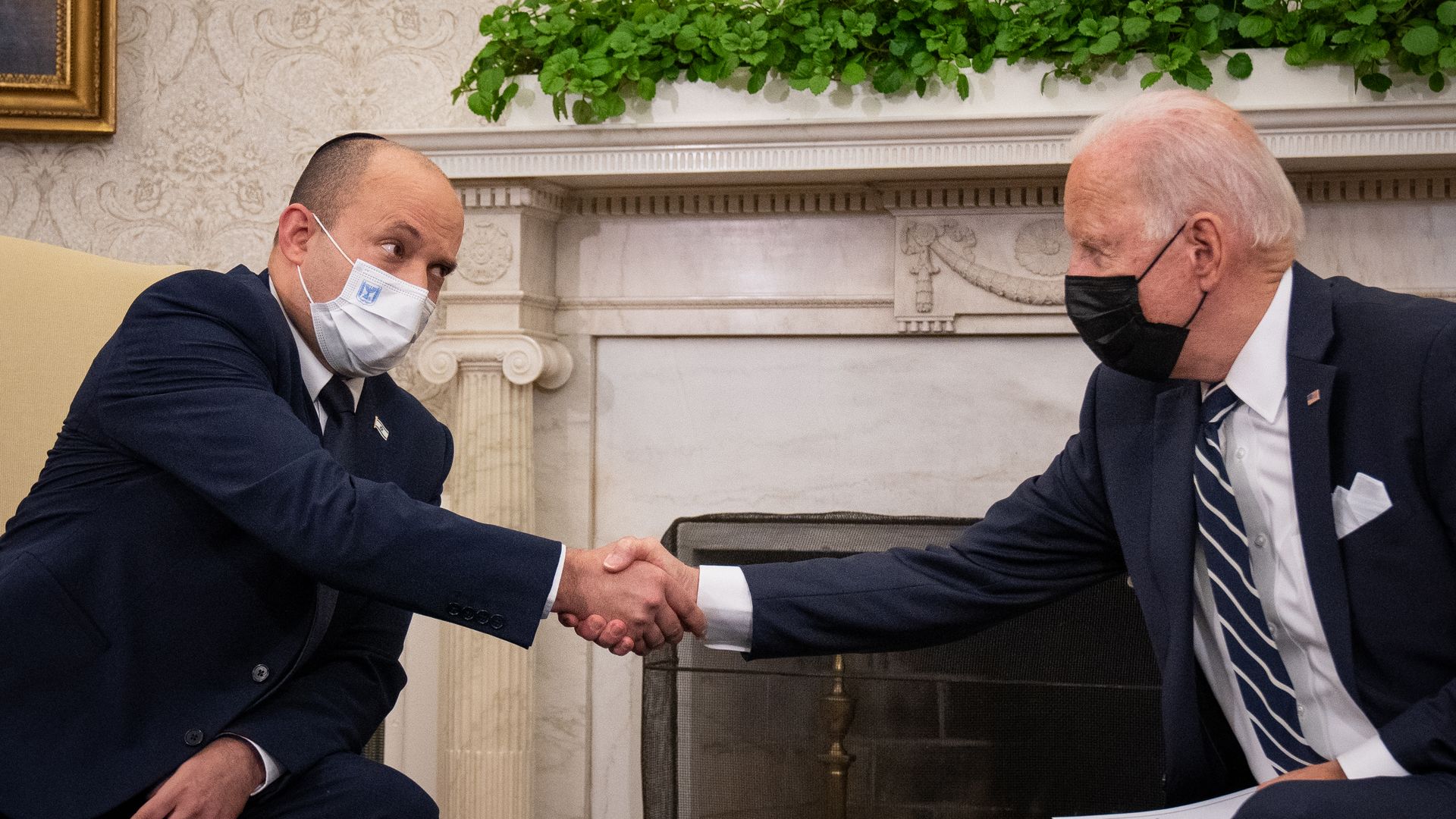 President Biden and Israeli Prime Minister Naftali Bennett reaffirmed the strategic understandings between the U.S. and Israel regarding Israel's alleged undeclared military nuclear program during Bennett's White House visit, a senior Israeli official briefed on the meeting tells me.
The big picture: This has become a ritual for every U.S. president since Richard Nixon in their first meeting with the Israeli prime minister.
The U.S. commits not to press Israel to join the nuclear Non-Proliferation Treaty or give up its alleged nuclear arsenal, while Israel agrees to maintain its "nuclear ambiguity" and refrain from any nuclear tests or threats of a nuclear strike.
Analysts believe Israel has had a military nuclear program since the late 1960s that now includes more than 200 warheads for its long-range Jericho missiles. Israel has never acknowledged any such program and claims it "won't be the first country to introduce nuclear weapons to the Middle East."
Flashback: The strategic understandings were first discussed between Nixon and Israeli Prime Minister Golda Meir in 1969, at which point the Israeli nuclear capability had crossed the point of no return.
Presidents Ford, Carter, Reagan, George H.W. Bush and Clinton reiterated those oral understandings in their first meetings with their Israeli counterparts.
In 1998, during the Wye River peace conference, Prime Minister Benjamin Netanyahu asked President Bill Clinton to turn the oral understanding to a written document. Clinton agreed and signed a letter committing that the U.S. would allow Israel to retain its "strategic deterrence" capability regardless of any non-proliferation initiative.
In 1999, when Ehud Barak replaced Netanyahu, Clinton signed the letter again. So did President George W. Bush when working with Israeli Prime Minister Ariel Sharon.
When Barack Obama assumed office in 2009, Netanyahu's government was concerned he would press Israel on the nuclear issue, but Obama signed the letter during their first meeting in May 2009, the Washington Times reported several months later.
Donald Trump signed the letter ahead of his meeting with Netanyahu in February 2017. But according to the New Yorker, Trump's aides hadn't been aware of the understandings or the letter and at that chaotic time, the White House thought the Israelis were blindsiding them.
What they're saying: Bennett and his aides declined to comment on this issue, as did the White House.
2. Biden surprises Bennett with lack of emphasis on China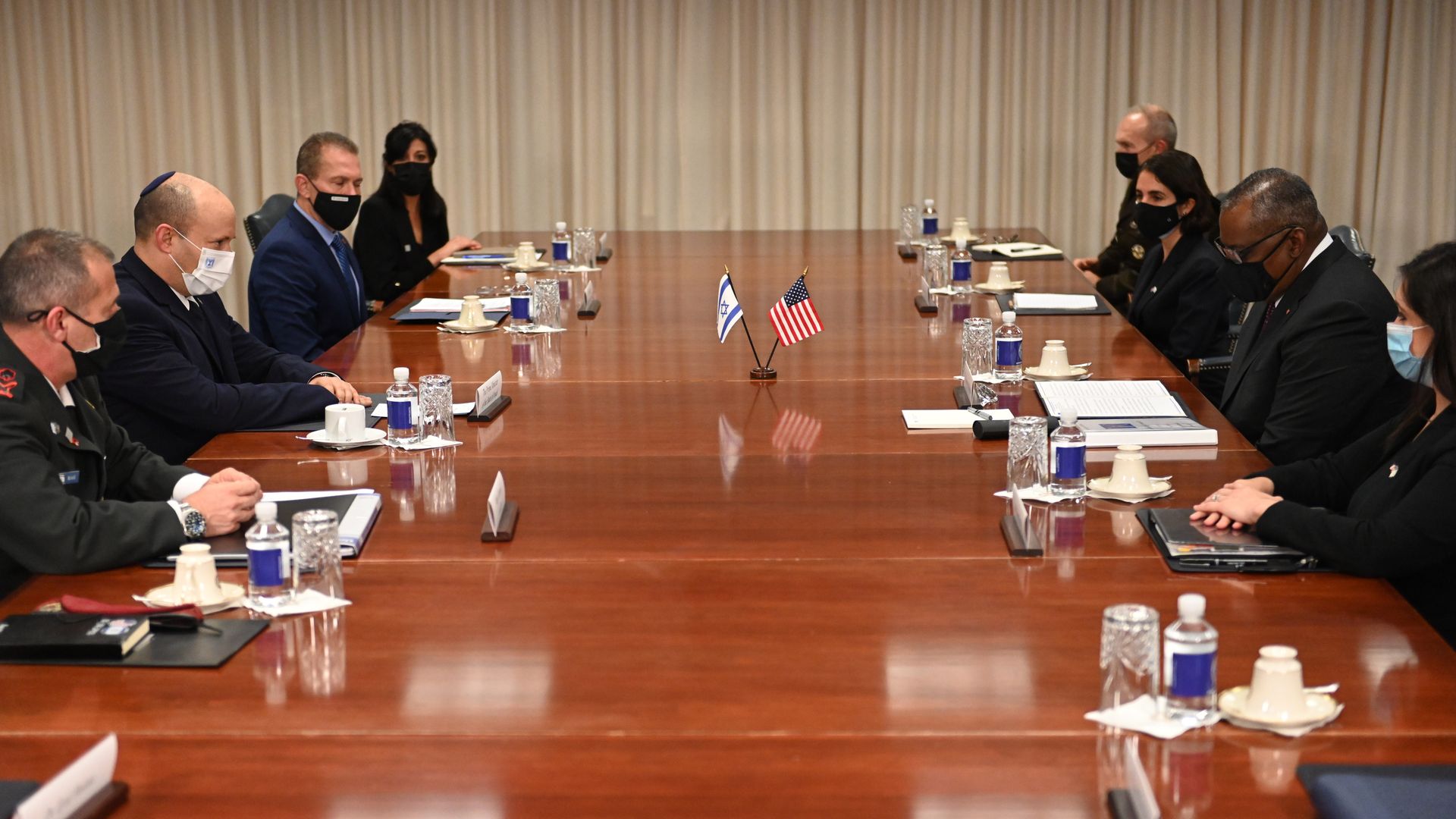 Bennett had prepared for wide-ranging discussions on China with Biden and other senior officials, but the issue hardly came up, an Israeli official who attended the Biden-Bennett meeting tells me.
Why it matters: Chinese involvement in Israel became a rare point of contention between the Trump and Netanyahu governments, with the Trump administration warning of damage to the U.S.-Israel security relationship but Netanyahu dragging his feet on the issue.
Before the trip to Washington, Bennett's aides prepared to discuss what they saw as Biden's top priorities: China, climate change and COVID-19.
Bennett was happy to talk about the latter two issues, but he and his advisers were very nervous about the looming discussion on China.
Two weeks before the White House meeting, CIA director Bill Burns had told Bennett the U.S. was concerned about Chinese investments in Israel, particularly in the tech sector, and involvement in major infrastructure projects.
But in Bennett's meetings with Biden as well as with Secretary of State Tony Blinken, Secretary of Defense Lloyd Austin and national security adviser Jake Sullivan, China was only mentioned in passing, according to two Israeli officials, one who attended those meetings and another who received a full briefing.
What they're saying: "We were very surprised how little this issue came up in the meetings. In any case, we are very sensitive and aware of U.S. concerns and are going to balance between the need to strengthen trade with China and maintaining our national security," the senior Israeli official briefed on the meeting said.
Foreign Minister Yair Lapid said at a press conference on Wednesday that there was "no concrete demand coming from the U.S. about our relations with China" and "nobody asked us to change anything."
"It's important for us to maintain relations with China, but we will listen to the Americans when they talk to us about China," Lapid said.
What's next: China policy will be discussed further in talks between Israeli and U.S. national security councils, according to an Israeli official.
3. The view from Ankara: Erdoğan mends fences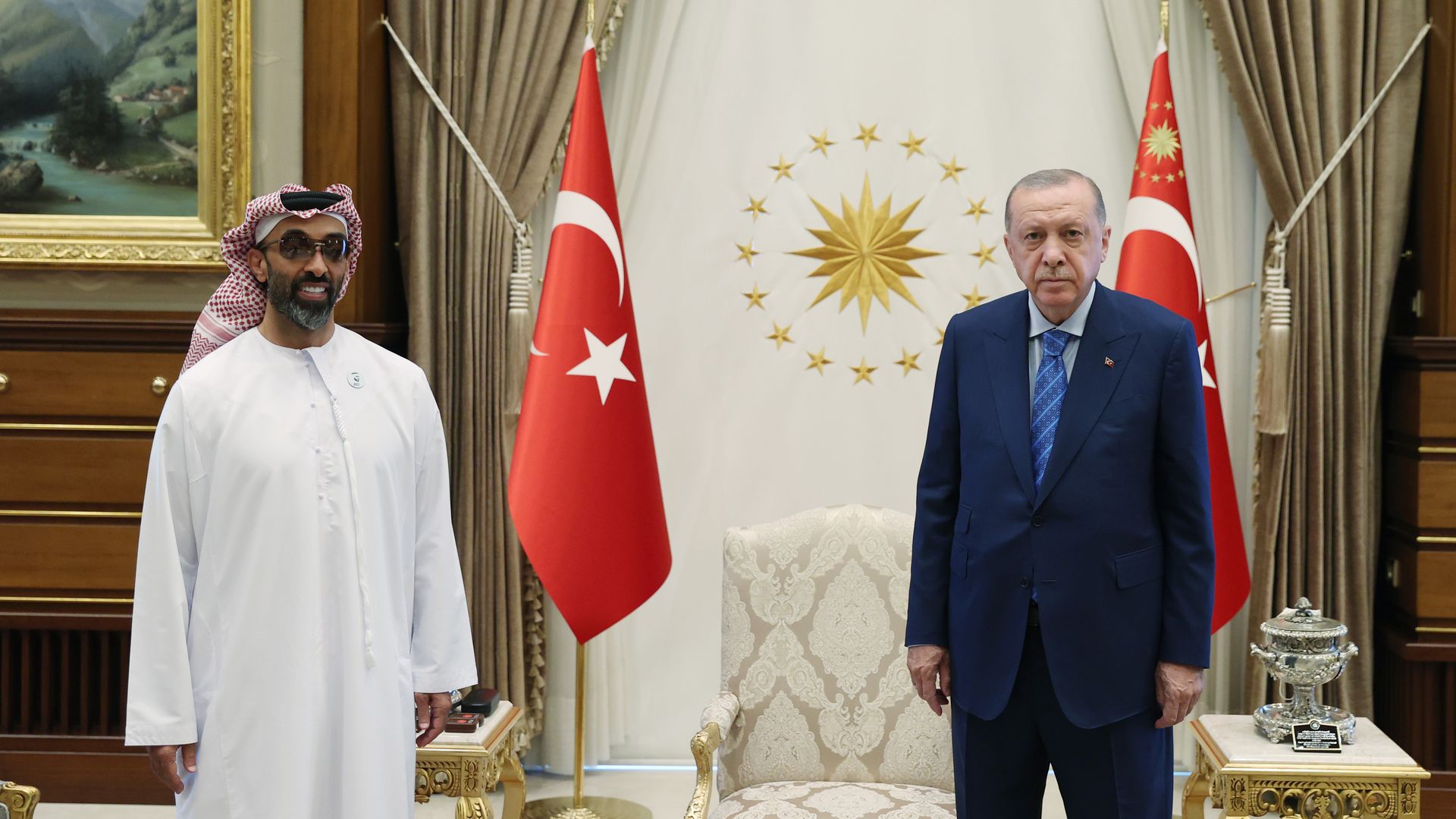 Turkey and the United Arab Emirates, longtime regional rivals, have in recent weeks stepped up their efforts to mend ties, Menekse Tokyay writes from Ankara.
Driving the news: Turkish President Recep Tayyip Erdoğan held a rare phone call on Monday with the UAE's de facto leader, Crown Prince Mohammed bin Zayed. That was followed by a call on Tuesday between their foreign ministers.
The big picture: The Turkish-Emirati rapprochement comes amid new de-escalation efforts across the region.
Gulf countries, including once-ostracized Qatar, have attempted to form a united bloc, amid shifting U.S. priorities under the new administration.
And after years of disputes, Turkey has taken steps to ease its tensions with Saudi Arabia, Egypt and now the UAE.
Senior officials from all four of those countries — as well as Iran, Qatar, Jordan, Kuwait and Iraq — took part in the Baghdad Cooperation and Partnership Conference on Saturday.
The backstory: Turkey and the UAE chose opposite sides in several regional conflicts in recent years, including Libya, Syria and Yemen. Erdoğan also accused the Emiratis of backing the 2016 coup attempt against him.
Turkey's continued support for the Muslim Brotherhood has angered the UAE, while Erdoğan threatened to suspend diplomatic ties with the UAE after Abu Dhabi's deal last year with Israel.
Turkey also lobbied Interpol unsuccessfully for the arrest of Mohammed Dahlan, a senior adviser in the UAE, blaming him for espionage activities inside Turkey.
Initial efforts to mend relations between Turkey and the Gulf states in recent months came mainly behind the scenes, through intelligence channels.
Two weeks ago, Erdoğan hosted Emirati national security adviser Tahnoun bin Zayed for a rare visit to Ankara.
Erdoğan said that visit focused on trade ties, saying "serious Emirati investments" can be expected — a potential boon to Turkey's struggling economy.
UAE diplomatic adviser Anwar Gargash described Monday's phone call between the Turkish and Emirati leaders as "very positive and friendly" and part of an effort to "build bridges, maximize commonalities and work together with friends and brothers to ensure future decades of regional stability and prosperity."
What's next: Exiled Turkish mafia leader Sedat Peker, who resides in the UAE, has been making bombshell allegations on YouTube about current and former Turkish politicians.
Emirati officials recently warned Peker to stop sharing videos for security reasons. It's unclear whether the UAE would bypass international law to extradite Peker to Turkey.
4. Gantz's Ramallah trip causes headaches back in Israel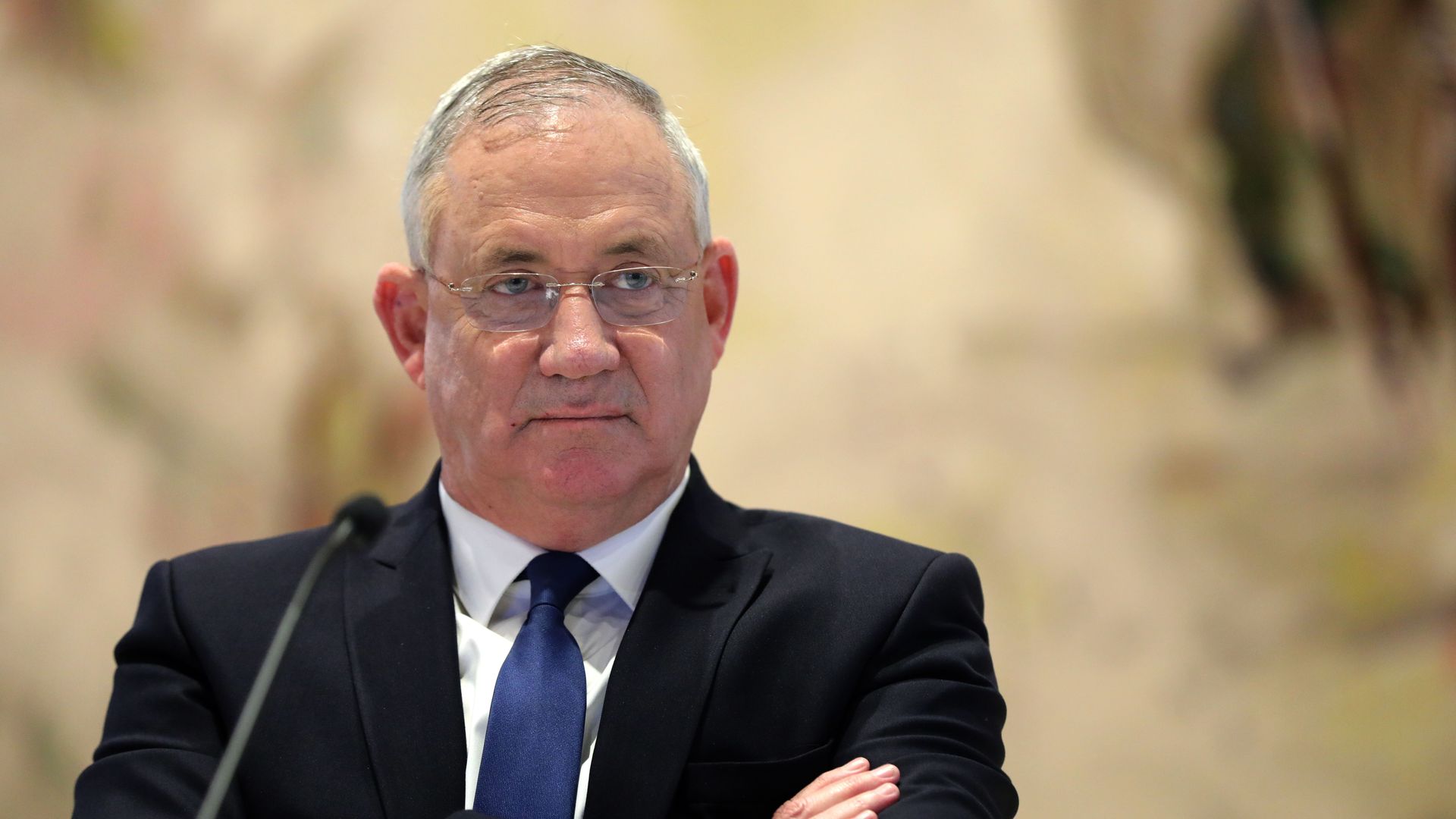 Israeli Defense Minister Benny Gantz's trip to Ramallah on Sunday to meet Palestinian President Mahmoud Abbas — the first such visit by an Israeli Cabinet member in 12 years — ultimately proved how politically sensitive any steps to improve relations with the Palestinians can be in Israel.
Why it matters: Relations with the Palestinian Authority were frozen almost entirely under Benjamin Netanyahu. Gantz's visit was months in the making and was approved by Bennett, but ended up causing tensions within the government.
Driving the news: The Palestinian side quickly issued a statement after the meeting ended, saying it had covered "Palestinian-Israeli relations on all aspects." Gantz then issued his own statement saying that he and Abbas had discussed political-military and civilian-economic issues.
Gantz also announced a set of confidence-building measures to boost the Palestinian economy, including a $150 million "loan."
News of the meeting and the use of the word "political" led to criticism and questions for Bennett from the right about whether he had approved the meeting and what had been discussed.
What he's saying: Bennett, who had expected a lower-profile meeting, tried to downplay the "loan," asking the Ministry of Defense to issue a clarification that it will not come from Israeli funds but as an advance payment of Palestinian tax revenues.
He also issued a statement saying the meeting only covered day-to-day security issues.
Bennett went one step further, saying, "There are no political talks with the Palestinians and there will be no political talks with the Palestinians."
Briefing the Security Cabinet on Tuesday after his meeting with Biden, Bennett said, "I am the only prime minister in three decades who told the president of the United States I am not going to hold peace talks with the Palestinians. But I told Biden I am serious in my intentions to improve the Palestinian economy and Palestinian lives," according to an Israeli Cabinet minister.
Between the lines: Bennett's reaction has shown his need to reassure the right-wing members of his coalition that he is not giving any political concessions to the Palestinians.
On the other hand, Bennett is allowing the left-wing members of his coalition to take steps to improve the atmosphere with the Palestinians and promote civilian and economic initiatives in the West Bank.
The Israeli government is planning more steps in the near future to strengthen the Palestinian Authority, but Bennett will continue that balancing act as long as possible in order to keep the government stable.
The backstory: Gantz initially wanted to meet Abbas right after the Gaza war in May, but was concerned such a meeting could undermine the coalition negotiations between Bennett and Lapid.
He asked Bennett to approve a meeting right after the government was formed, but Bennett asked him to wait.
He asked again recently, stressing that there were pressing security issues to discuss, and Bennett gave a green light for a meeting after he returned from Washington.
On Sunday night, several hours after Bennett landed in Tel Aviv, Gantz met Abbas at his house in Ramallah.
Worth noting: The decision to meet Gantz was at least as controversial for Abbas. A Hamas spokesperson called it "a stab in the back of the Palestinian people" and a "betrayal of the blood of the martyrs."
5. New Iranian foreign minister hints at nuclear deal approach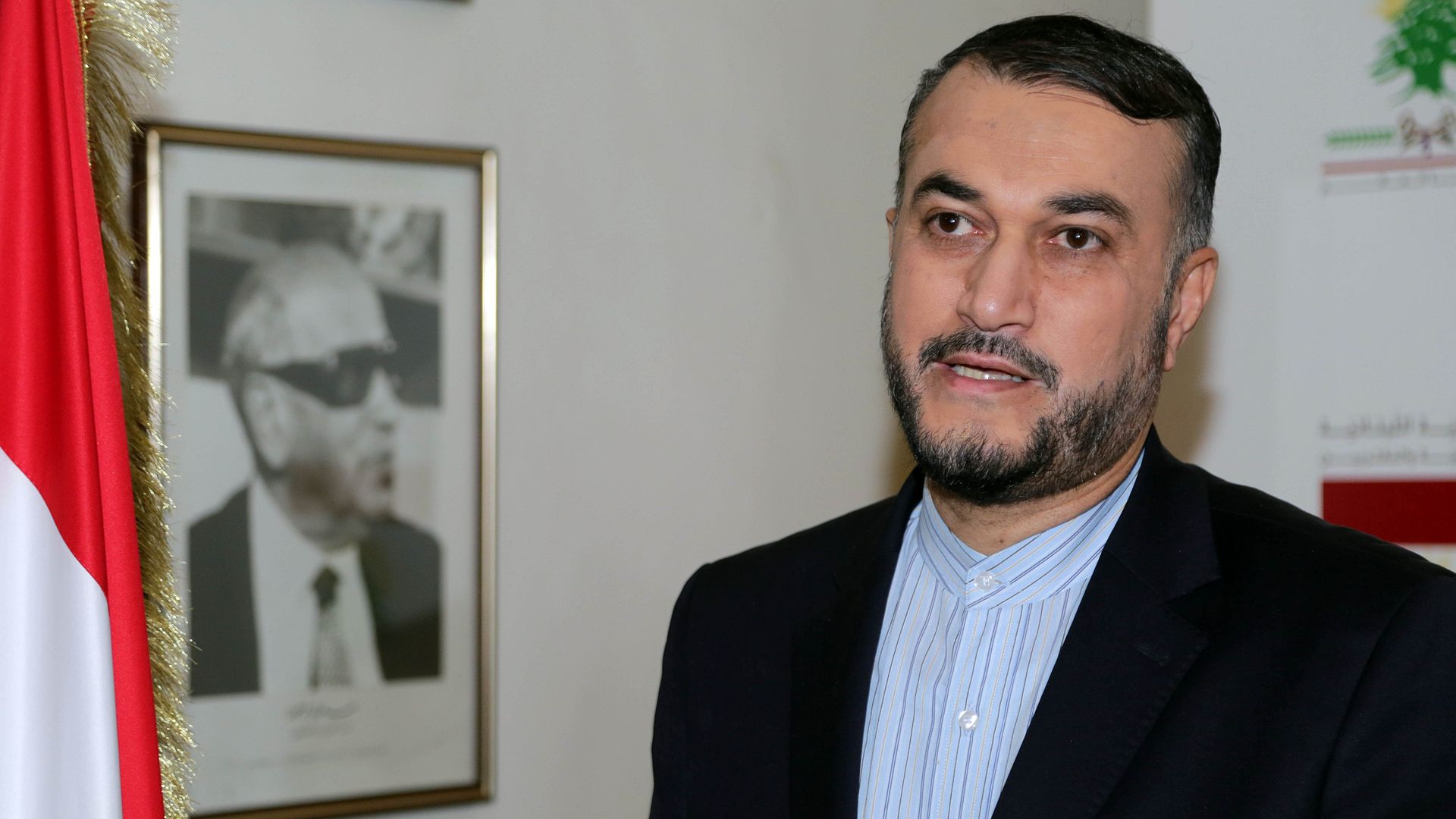 In his first remarks about the nuclear standoff since assuming office, Iranian Foreign Minister Hossein Amir-Abdollahian indicated that Iran wants to negotiate with the West, but is in no rush.
Why it matters: Four weeks after the inauguration of Iranian President Ebrahim Raisi, it remains unclear if and when the Vienna nuclear talks could resume.
"The other side understands that a two- to three-month process will be needed for the new government to be established and then to plan for any decision (on the nuclear issue), but this is one of the issues on the agenda of the Foreign Ministry and the government."
— Amir-Abdollahian to Iranian state TV
Between the lines: It's unclear when that "two- to three-month" process began — after the election, inauguration or more recently — and thus when talks could resume.
Amir-Abdollahian also rejected Biden's statement during his meeting with Bennett last week that if diplomacy with Iran fails, the U.S. will consider other options.
The new Iranian foreign minister said the U.S. must avoid the mistakes and threats of the past and speak politely to Iran.
What to watch: One key decision to be made in Tehran is who will lead the negotiations.
During the Hassan Rouhani presidency, the Foreign Ministry handled the indirect talks with the U.S., but several reports in recent weeks have suggested that authority could be passed under Raisi to Iran's Supreme National Security Council.
Amir-Abdollahian said the Iranian parliament would expect Iran's new nuclear negotiators to take a tougher line in order to get a better deal for Iran.