Axios from Tel Aviv
July 27, 2022
Welcome back to Axios from Tel Aviv.
This week's edition (1,858 words, 7 minutes) starts with receding hope for a return to the Iran deal. It also looks at rising tensions between Russia and Israel and the rift between Ankara and Baghdad over an attack that killed nine tourists in northern Iraq.
⚡ Situational awareness: Israeli Prime Minister Yair Lapid met today with Jordanian King Abdullah II in Amman. It was the first public meeting between the king and an Israeli prime minister in four years.
Sign up to receive this newsletter.
1 big thing... Scoop: Biden adviser says Iran deal return "highly unlikely"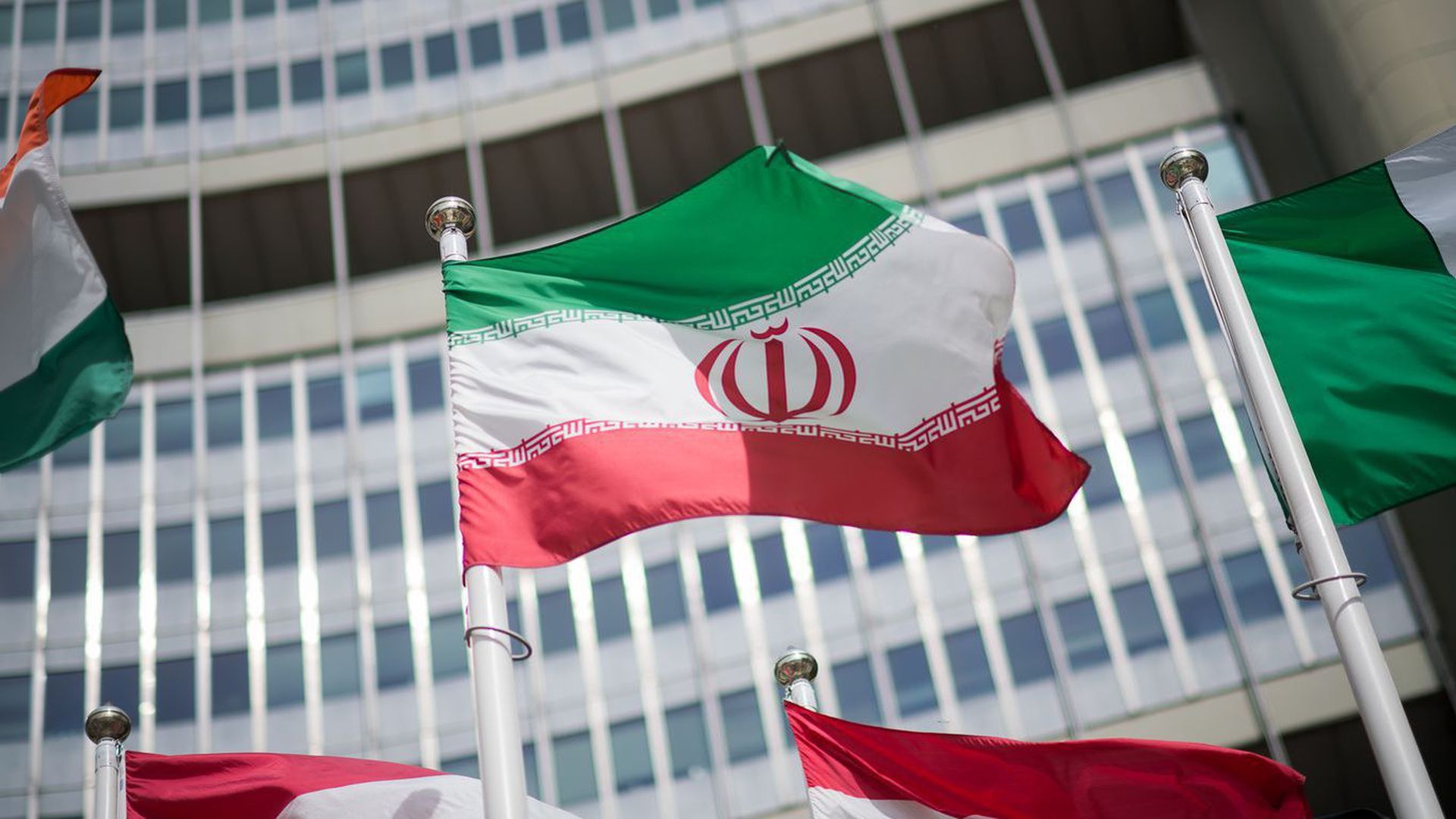 White House Middle East coordinator Brett McGurk told a group of think tank experts last week it's "highly unlikely" that the 2015 nuclear deal with Iran will be revived in the near future, according to three U.S. sources who were on the call.
Why it matters: The shrinking likelihood that the deadlock in the nuclear talks will be broken increases the pressure on the Biden administration to formulate a Plan B.
Behind the scenes: McGurk said on the briefing call that the reason there is no nuclear deal is that the Iranians are unable to make a decision, according to the three sources.
McGurk said his theory is that Iran wants the U.S. "to add something to the pot" to help those who want a deal in the internal debate with Supreme Leader Ayatollah Ali Khamenei, but "we are not going to do that."
With a deal highly unlikely in the near future, McGurk said the Biden administration intends to use sanctions and diplomatic isolation against Iran, "but not needlessly escalate the situation," and use force only as a last resort, according to the three sources.
He said the divergence of views with Israel isn't about the issue of a possible military strike, but about whether the U.S. should still try to revive the 2015 nuclear deal or shift to pushing for a "longer and stronger" deal.
The White House declined to comment.
State of play: The most recent round of indirect talks between the U.S. and Iran a month ago in Qatar ended with no progress and no date set for another round.
During his trip to the Middle East, President Biden said the U.S. wouldn't "wait forever" for Iran to respond to its proposal to revive the deal.
U.S. officials are concerned the nuclear deal is close to becoming irrelevant, as Iran has taken steps to advance its nuclear program and limit the work of UN inspectors.
What they're saying: Mohammad Eslami, the head of Iran's Atomic Energy Organization, said on Monday that UN inspectors' surveillance cameras won't be reinstalled in Iran's nuclear facilities unless the U.S. returns to the 2015 accord, which former President Trump abandoned in 2018.
Iranian Foreign Minister Hossein Amir-Abdollahian told his Omani counterpart in a phone call on Tuesday that reaching a deal "is contingent upon the U.S. side's realistic behavior and flexibility. … Iran is serious about reaching a lasting and robust deal."
What's next: U.S. Iran envoy Rob Malley and other Biden administration officials will give a classified briefing to the House Foreign Affairs Committee on Thursday about the negotiations and the status of the Iranian nuclear program.
2. McGurk: Saudi Arabia and UAE have "more to give" on oil production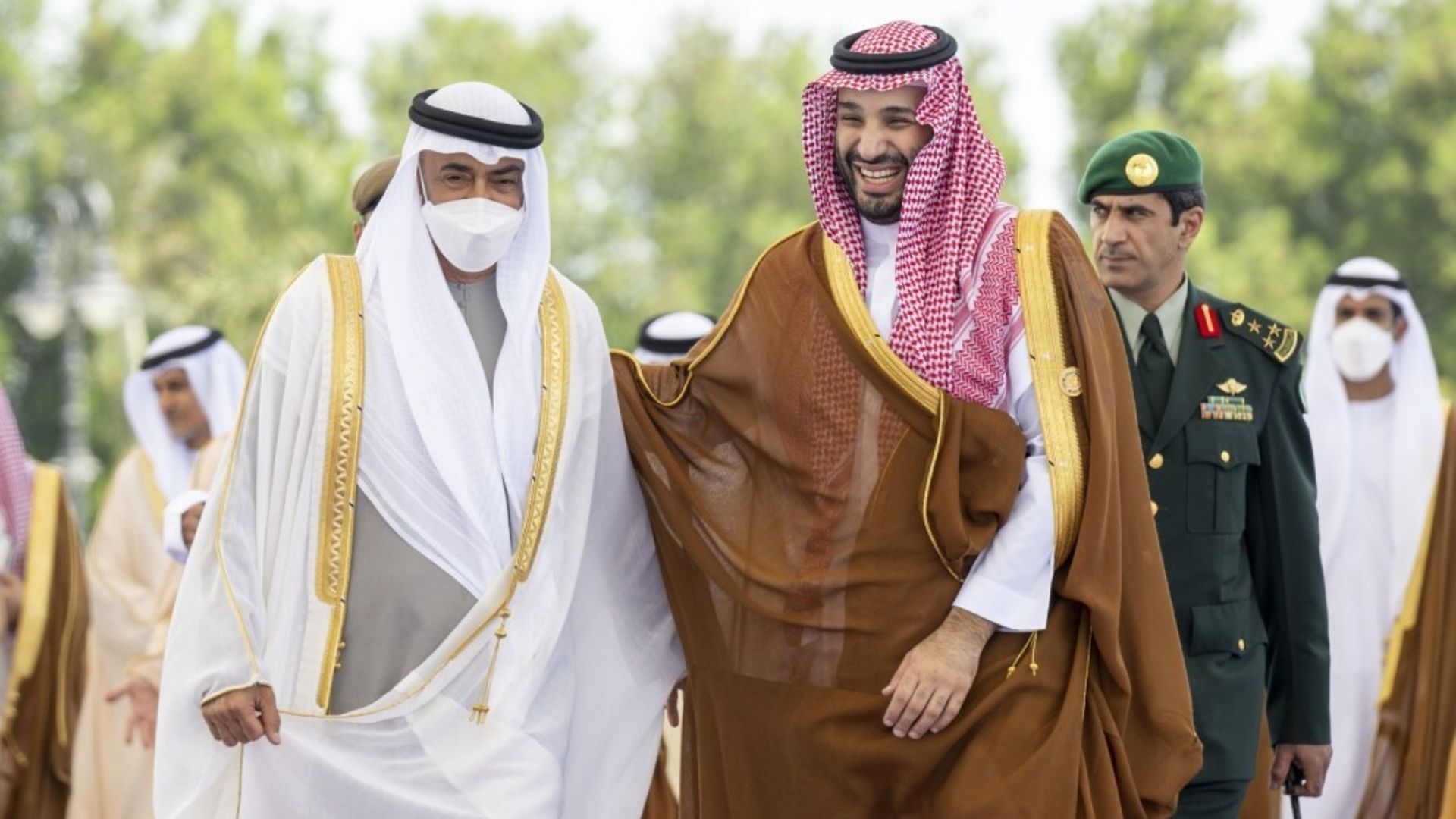 McGurk also told the group of think tank experts that Saudi Arabia and the United Arab Emirates are capable of increasing oil production even more, according to the three U.S. sources who were on the call.
Why it matters: Urging Gulf countries to increase oil production was one of the goals of Biden's trip to Saudi Arabia.
Behind the scenes: During the briefing, McGurk said oil prices have already gone down after Saudi Arabia, as the leader of OPEC+, took initial steps to increase production several weeks ago, the sources said.
McGurk added that the Saudis and the Emiratis "have more to give" when it comes to oil production.
Yes, but: Saudi Crown Prince Mohammed bin Salman said during the summit of Arab leaders and Biden earlier this month that the kingdom "will not have any additional capacity to increase production" after its announced increase to 13 million barrels per day.
The White House declined to comment.
Between the lines: The Biden administration believes decreasing oil prices will help increase the pressure on Russia over Ukraine.
Russian President Vladimir Putin discussed oil production with MBS last week, according to the Kremlin.
What's next: The White House hopes OPEC and its allied producers will increase oil production even more at their scheduled Aug. 3 meeting.
According to the three sources, McGurk called the upcoming OPEC+ gathering "crucial."
3. Israel-Russia tensions high over Moscow move to ban Jewish Agency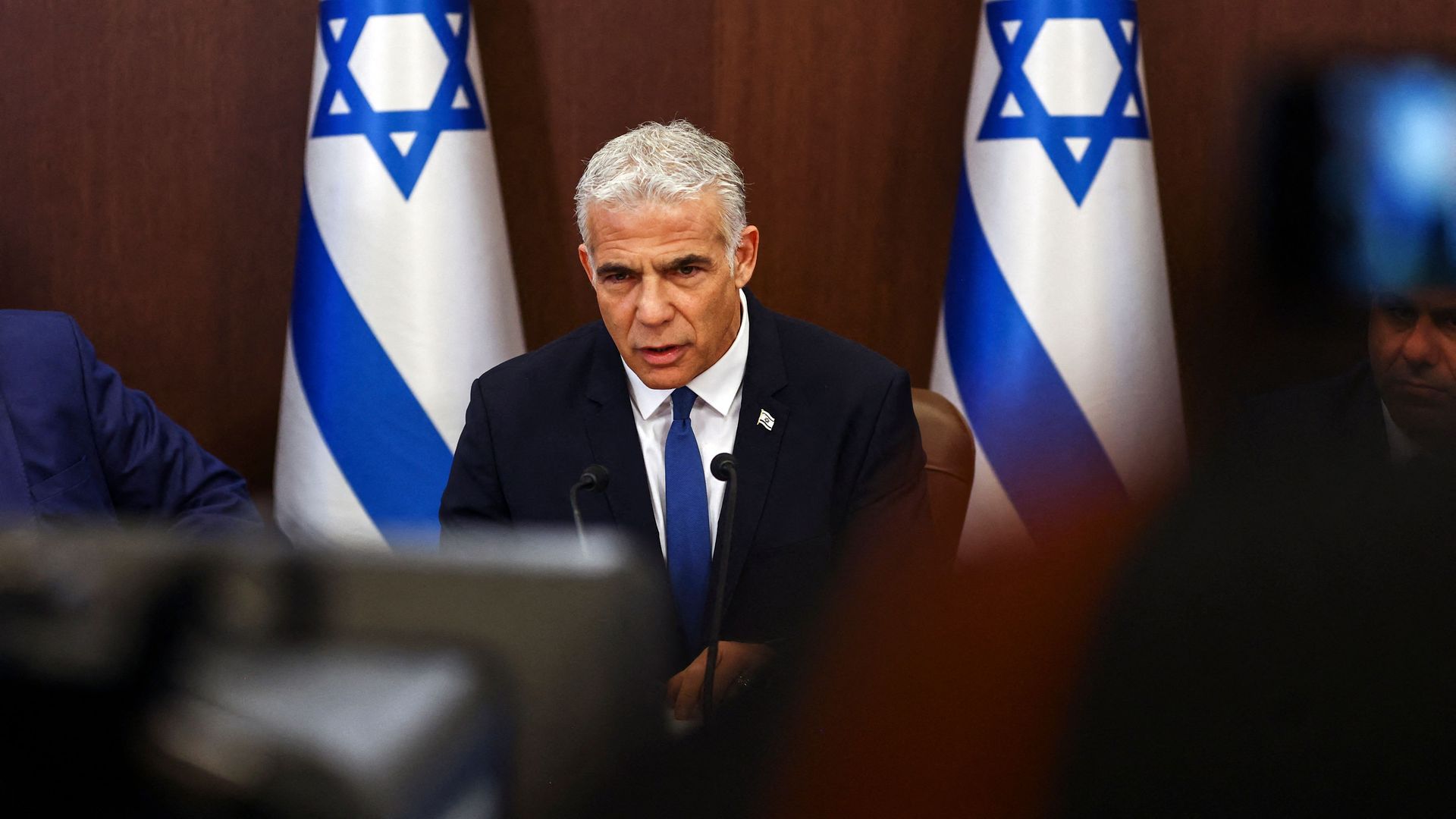 Russia's move to suspend an agency that helps Jews immigrate to Israel has led to heightened tensions between Israel and Russia that risk severely hurting the two countries' bilateral relationship.
Why it matters: It could also significantly limit the emigration of Jews from Russia to Israel at a time it is on the rise and hamper education and welfare operations among Jewish communities in Russia.
Driving the news: Not long after Yair Lapid assumed office as Israel's caretaker prime minister late last month, Russia's Justice Ministry started a legal proceeding against the Jewish Agency, which helps facilitate the immigration of Jews worldwide to Israel.
The ministry claimed it violated Russian privacy laws by holding a database of applicants.
Behind the scenes: The Israeli government initially didn't intervene, but two weeks ago, a series of exchanges made it increasingly clear to the Israeli government that the issue may be politically driven.
In some conversations, Russian officials said it was a legal issue, and in others, they hinted it might be connected to Israeli policy regarding the Russian invasion of Ukraine, the Israeli officials said.
After a meeting with senior ministers about the crisis on Sunday, Lapid said publicly that suspending the work of the Jewish Agency will have consequences for bilateral relations and in private ordered the Foreign Ministry to prepare a set of responses, according to sources who attended the meeting.
The other side: The Russian government spoke publicly about the issue for the first time yesterday, with Foreign Ministry spokesperson Maria Zakharova saying the issue was legal, not political, but also hinting that Lapid has taken a biased anti-Russian position during the war in Ukraine.
Putin's spokesperson Dmitry Peskov, who spoke shortly after Zakharova, also said the matter was legal and added that Russia doesn't want it to influence the bilateral relationship with Israel. Peskov didn't mention Ukraine.
Between the lines: While Israel has rejected calls to provide advanced weaponry to Kyiv, it has gradually taken a more pro-Ukraine position than it did when Russia's invasion began in February.
State of play: Lapid issued a statement later on Tuesday welcoming Peskov's remarks, stressing the importance of the bilateral relationship and proposing to start a dialogue on the issue of the Jewish Agency.
Israeli officials said they feel Peskov's comments were a sign that the Kremlin doesn't want a crisis with Israel and that the issue will be solved.
What's next: An Israeli legal delegation will travel to Moscow this evening for talks with Russian officials about the legal procedure around the work of the Jewish Agency in the country, the Israeli Prime Minister's Office said.
The Russian government approved the meetings with the delegation and gave visas to its members on Wednesday — six days after Israel requested them.
Israeli officials hope this is another sign of Russian willingness to solve the crisis.
What to watch: The Moscow court is expected to hold a hearing about the Jewish Agency case on Thursday. It is unclear when it will issue a ruling.
4. Rift grows between Ankara and Baghdad after northern Iraq attack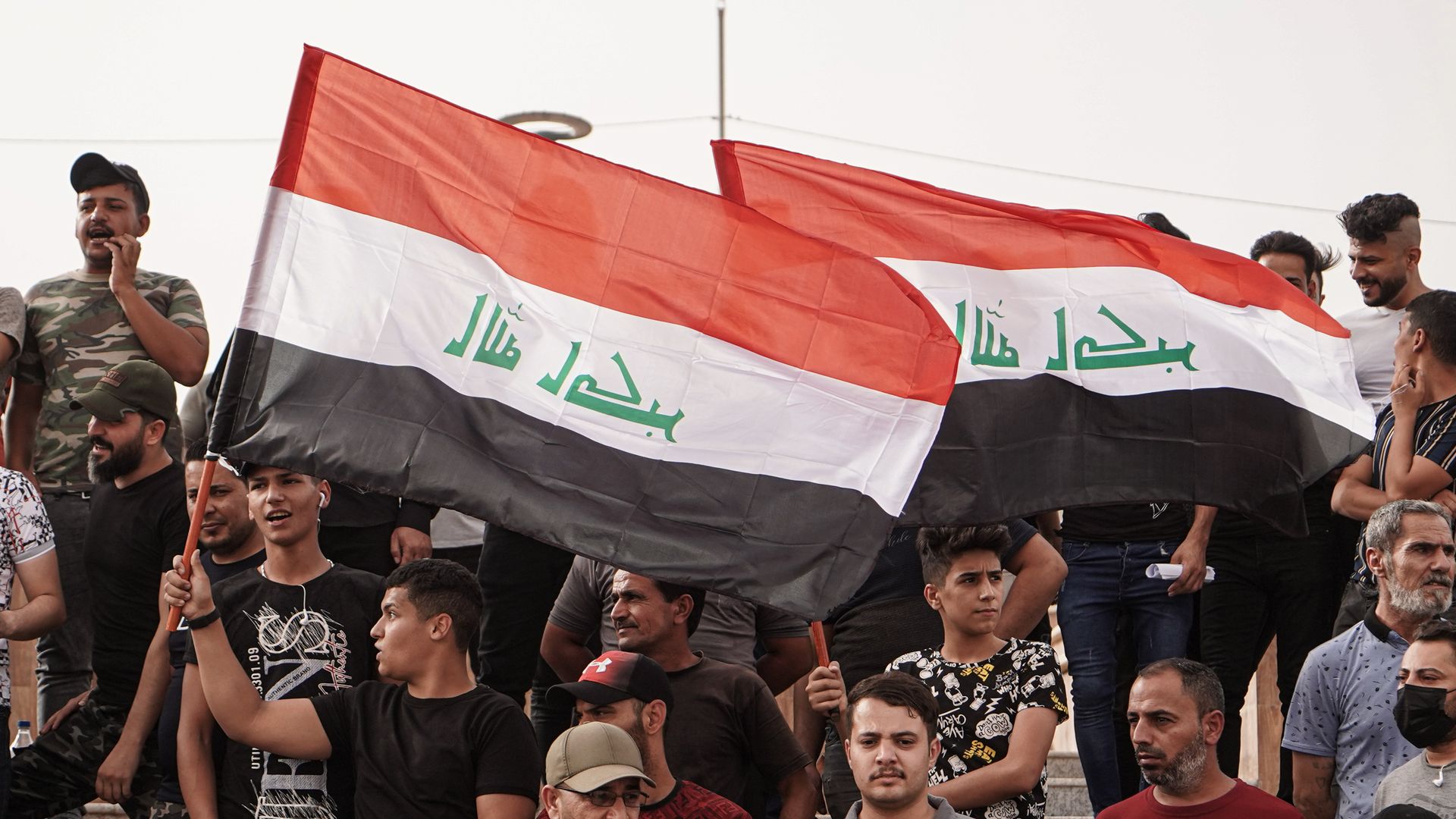 The attack that killed nine tourists in northern Iraq last week opened a significant rift between Ankara and Baghdad and could significantly impact Turkey's military plans in Iraq and Syria, Menekse Tokyay writes for Axios from Ankara.
Driving the news: The tourists, including a child, were killed last Wednesday after artillery shells hit a park in the Duhok governorate in the Kurdish region of Iraq.
The Iraqi government blamed Turkey for the attack, summoned the Turkish ambassador and demanded an official apology for the strike, which it called a violation of its sovereignty. It also demanded that all Turkish forces withdraw from Iraq.
The Turkish government denied any responsibility and claimed that the outlawed Kurdistan Workers Party (PKK) was behind the attack.
Why it matters: Any further escalation between Turkey and Iraq could damage bilateral ties between the two neighboring countries, especially when Iraq is heavily dependent economically on trade with Turkey.
State of play: The UN Security Council strongly condemned the attack and urged its members to "cooperate actively" with Iraq on the investigation.
The UN special envoy for Iraq said at a Security Council meeting yesterday that Turkey and Iraq were ready for a joint investigation.
The big picture: Turkey has several military bases in northern Iraq, and it conducts regular cross-border military operations there to target PKK militants.
Ankara has ramped up its operations in the region in recent months, leading to Iraqi government concerns as well as outrage from Iran, which fights for influence in these areas.
Meanwhile, Western countries, including the U.S., have urged Turkish President Recep Tayyip Erdoğan not to make good on his recent threats to launch a new operation against the PKK-affiliated YPG militants in northern Syria.
Last week's attack in northern Iraq could increase opposition to any new Turkish operation in Syria.
What to watch: Turkey is not expected to withdraw from Iraq permanently, but it may reduce its military activities in the country on a temporary basis to try to calm international outrage.
Yes, but: A withdrawal of Turkish forces from Iraq could be perceived as weakness by Turkish nationalistic voters ahead of next year's parliamentary elections.
5. Scoop: Israel gives U.S. updated maritime border proposal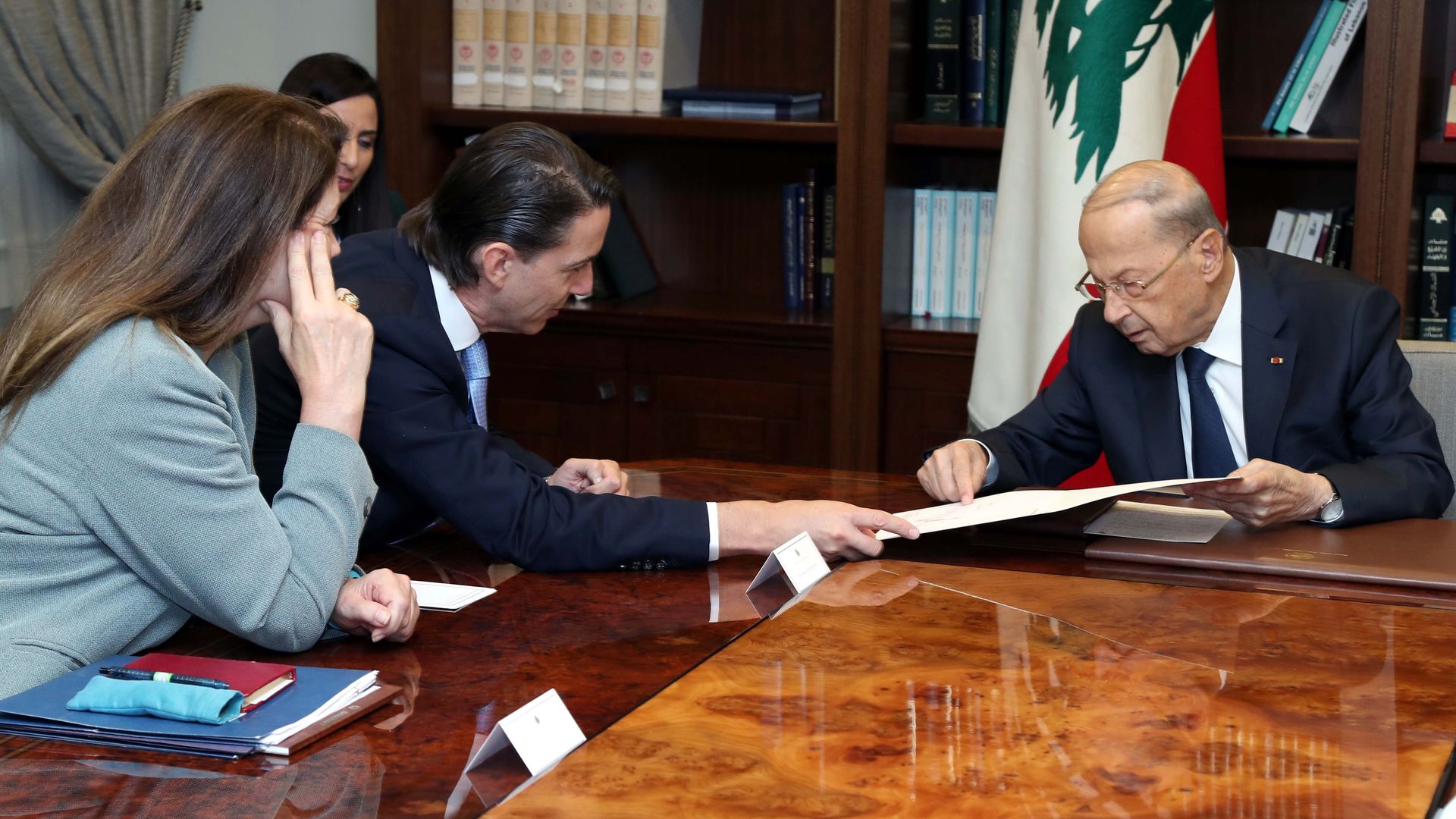 Israel has given the U.S. its updated proposal on the disputed maritime border with Lebanon ahead of a visit by U.S. energy envoy Amos Hochstein to Beirut, two Israeli officials tell me.
Why it matters: The Biden administration as well as the Israeli and Lebanese governments hope Hochstein's visit will lead to a breakthrough amid threats of war from Hezbollah.
Driving the news: Lebanese officials have said Hochstein will arrive in Beirut on July 31 for talks on the maritime border.
Hochstein previously met with Lapid on the sidelines of Biden's trip to Israel. The U.S. envoy has privately expressed optimism about a potential deal.
But with a major Israeli gas project in the Mediterranean set to come online this fall, Hezbollah leader Hassan Nasrallah threatened again on Monday that if Lebanon is unable to produce gas, Hezbollah will prevent Israel from doing so — even if that means war.
Israeli defense officials say they believe Nasrallah is applying public pressure so that Hezbollah can take credit for the deal once it's reached.
Nevertheless, the Israeli military has taken several steps to protect its Karish gas rig and prepare for a possible escalation with Hezbollah.
Behind the scenes: On Tuesday, Israeli national security adviser Eyal Hulata and chief negotiator Udi Adiri held a call with Hochstein and White House Middle East coordinator Brett McGurk and provided their updated position, the two Israeli officials say.
They stressed that Israel will not discuss any demands for concessions outside of the 330-square-mile disputed area of the Mediterranean.
Israel is demanding economic rights to any natural gas discovery in the disputed area, but the officials stressed they are ready to make compromises. They included a proposal for dividing gas revenues from the disputed area, the officials said.
What they're saying: A senior Israeli official said there is "a moment of opportunity here," but "we don't have any indication if the Lebanese side will agree."
State Department spokesperson Ned Price said Tuesday that "we do believe that a resolution is possible."