Axios from Tel Aviv
July 20, 2022
Welcome back to Axios from Tel Aviv.
This week's edition (1,694 words, 6½ minutes) starts with comments from the U.S. Central Command chief after his visit to Israel this week.
It also looks at Turkey's renewed threats to launch a new incursion in Syria, Hezbollah's threats and the Israeli army chief's first visit to Morocco.
Sign up to receive this newsletter.
1 big thing... CENTCOM: Regional defense with Israeli involvement is "priority"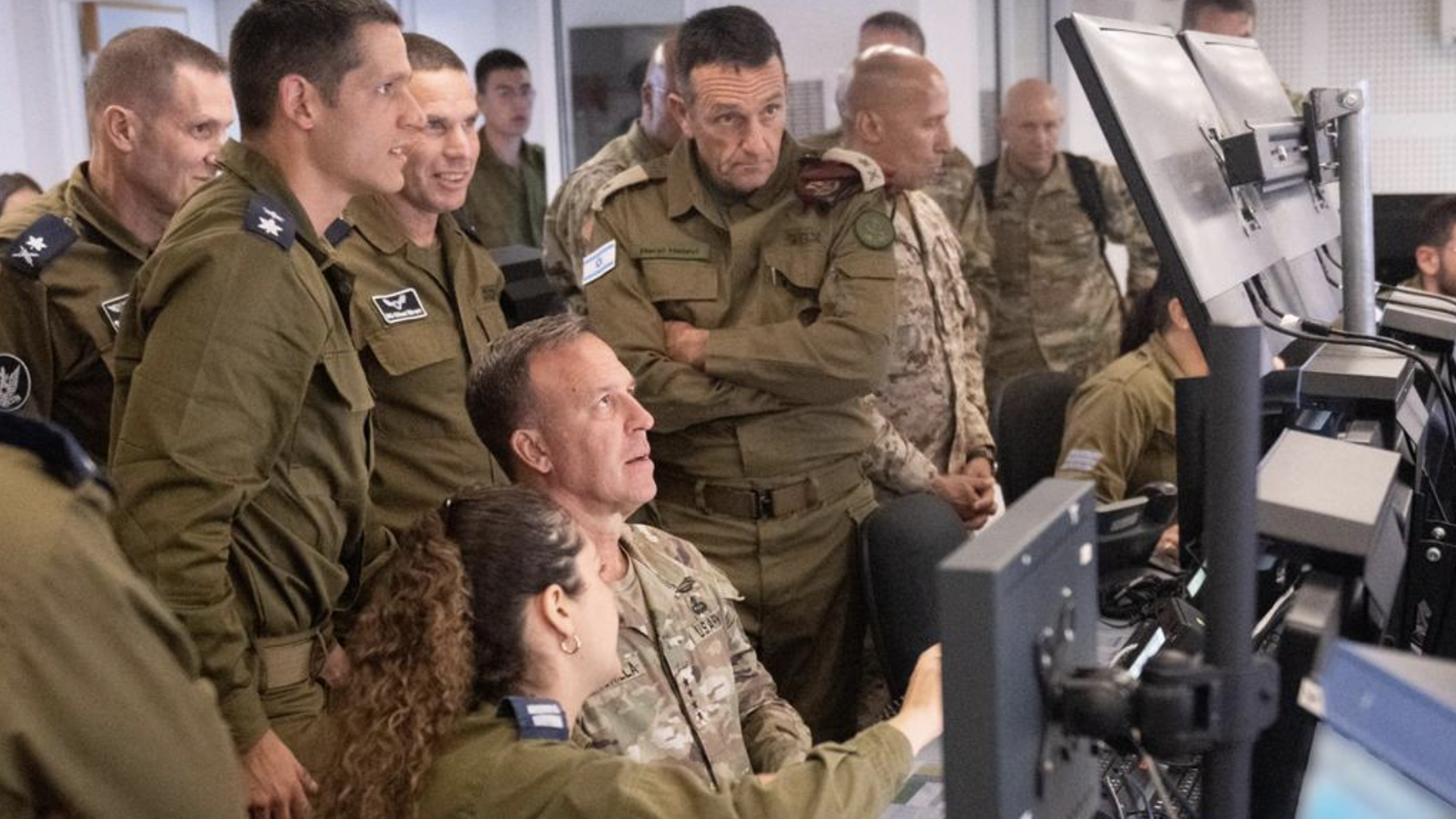 Integrated air and missile defense in the Middle East with Israeli participation is "a priority" for the U.S., Gen. Michael Kurilla, the head of the U.S. Central Command, told Axios after a visit to the region.
Why it matters: Missile and drone attacks by Iran and its proxies have become the main threat to the U.S., Israel and Arab countries in the region.
The Biden administration wants to enhance cooperation between these countries to counter the threat through integrating their early warning, intelligence and interception capabilities.
Driving the news: Kurilla visited Israel on Sunday after making stops in Jordan and Syria. It was his second visit to Israel in two months and his fifth trip to the region since becoming CENTCOM commander earlier this year.
Kurilla met with Defense Minister Benny Gantz and IDF chief of staff Aviv Kochavi and discussed their shared security concerns. But he focused on Israel's air and missile defense systems and the threat from sophisticated unmanned aerial systems and ballistic missiles.
Kurilla stressed that integrated air and missile defense remains a goal for CENTCOM and U.S. partners in the Middle East. "This is critical to defending our forces, our partners, and our interests. It is a clear priority, one we discussed during our engagements in Tel Aviv and Jerusalem," he said.
A senior Israeli official said Gantz told Kurilla the most important priority for the Biden administration should be "strategic attention" to pushing for Israeli-Gulf air defense cooperation.
Between the lines: Senior Israeli officials had hoped President Biden would make a public call during his meeting with Arab leaders in Saudi Arabia last week for military cooperation between the U.S., Arab countries and Israel against Iran.
But after several countries, including Iraq and Saudi Arabia, distanced themselves from the idea and others raised concerns in private, Biden didn't mention Israel in his speech from Jeddah.
The White House did say, however, in its readout of Biden's talks with Saudi Crown Prince Mohammed bin Salman that the president affirmed the U.S. would accelerate cooperation with Saudi Arabia and other partners in the region to counter unmanned aerial systems and missiles and work to integrate and enhance security cooperation.
The issue was also mentioned in the joint statement issued by the U.S. and the Gulf states at the end of the summit in Jeddah.
What he's saying: Kurilla's biggest challenge is countering the perception that the U.S. is leaving the Middle East and reassuring countries in the region that the U.S. remains committed to helping ensure their security.
"CENTCOM's commitment to the region is ironclad. … This region is at the center of America's strategic competition with Russia and China," Kurilla stressed.
What's next: Kurilla said the region "is observing the early fruits" of Israel being part of CENTCOM's area of responsibility.
But he stressed this is a long process and will take time to build a robust and inclusive security cooperation system between Israel and Arab countries in the region.
"By linking together militaries with mutual security concerns, the Abraham Accords may serve a great benefit to regional security," he added, referring to the Trump administration-brokered accords that normalized diplomatic relations between Israel and several Arab nations.
2. Israel asked U.S. to press Turkey to not launch incursion in Syria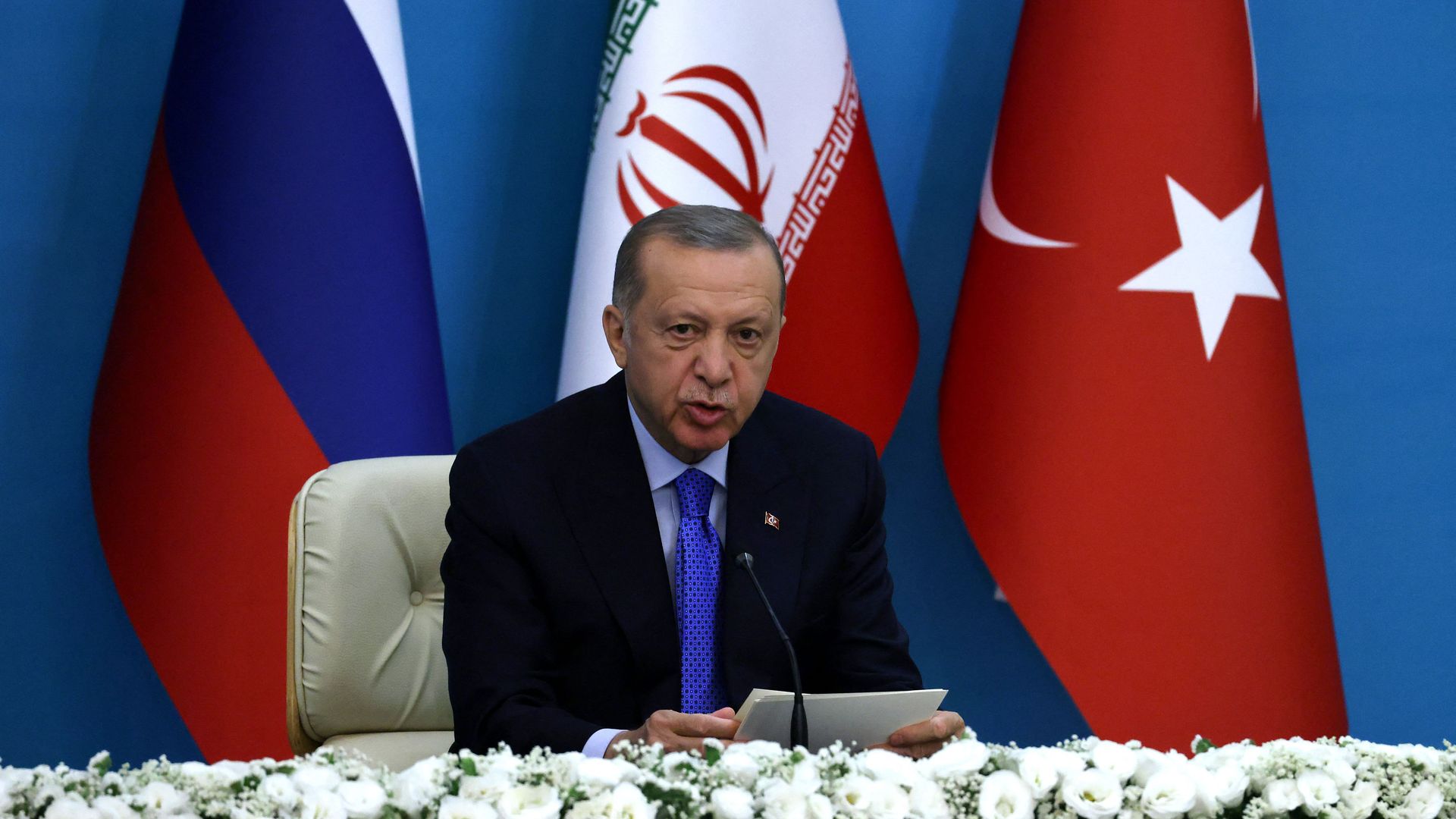 Israel quietly lobbied the Biden administration in recent weeks to press Turkey not to invade northern Syria for another military operation against Kurdish fighters there, two Israeli officials told me.
Why it matters: It's a sensitive moment for Turkey and Israel, which are in the process of normalizing relations.
Israel sees the Syrian Kurds as allies against growing Iranian influence in Syria and has been supporting them for several years both diplomatically and in other means.
Behind the scenes: Israeli national security adviser Eyal Hulata told his U.S. counterpart Jake Sullivan that a new Turkish incursion in northern Syria would dramatically harm the Kurds and could benefit Iran in the long run, the Israeli officials said.
This message was conveyed to the U.S. by several other Israeli officials.
State of play: On the sidelines of the NATO summit in late June, President Biden warned Turkish President Recep Tayyip Erdoğan against launching a new operation against the Kurds in Syria.
After the meeting, Erdoğan appeared to have put the brakes on a possible operation, but he has put it back on the table in recent days.
Driving the news: Erdoğan discussed Syria with Iranian President Ebrahim Raisi and Russian President Vladimir Putin in Tehran yesterday.
"Turkey can't be expected to sit idly by while the terror organizations threaten its security," Erdoğan said, stressing he expects Russia and Iran to support Turkey in its fight against the Kurds.
Before the trilateral meeting, Iranian Supreme Leader Ali Khamenei warned Erdoğan against launching such an offensive, according to his office.
What they're saying: A senior Biden administration official said a Turkish incursion anywhere into northern Syria "would have devastating humanitarian consequences and pose a serious risk to our counter-ISIS campaign." 
The Israeli Prime Minister's Office declined to comment.
3. Hezbollah threatens war over Lebanon-Israel maritime dispute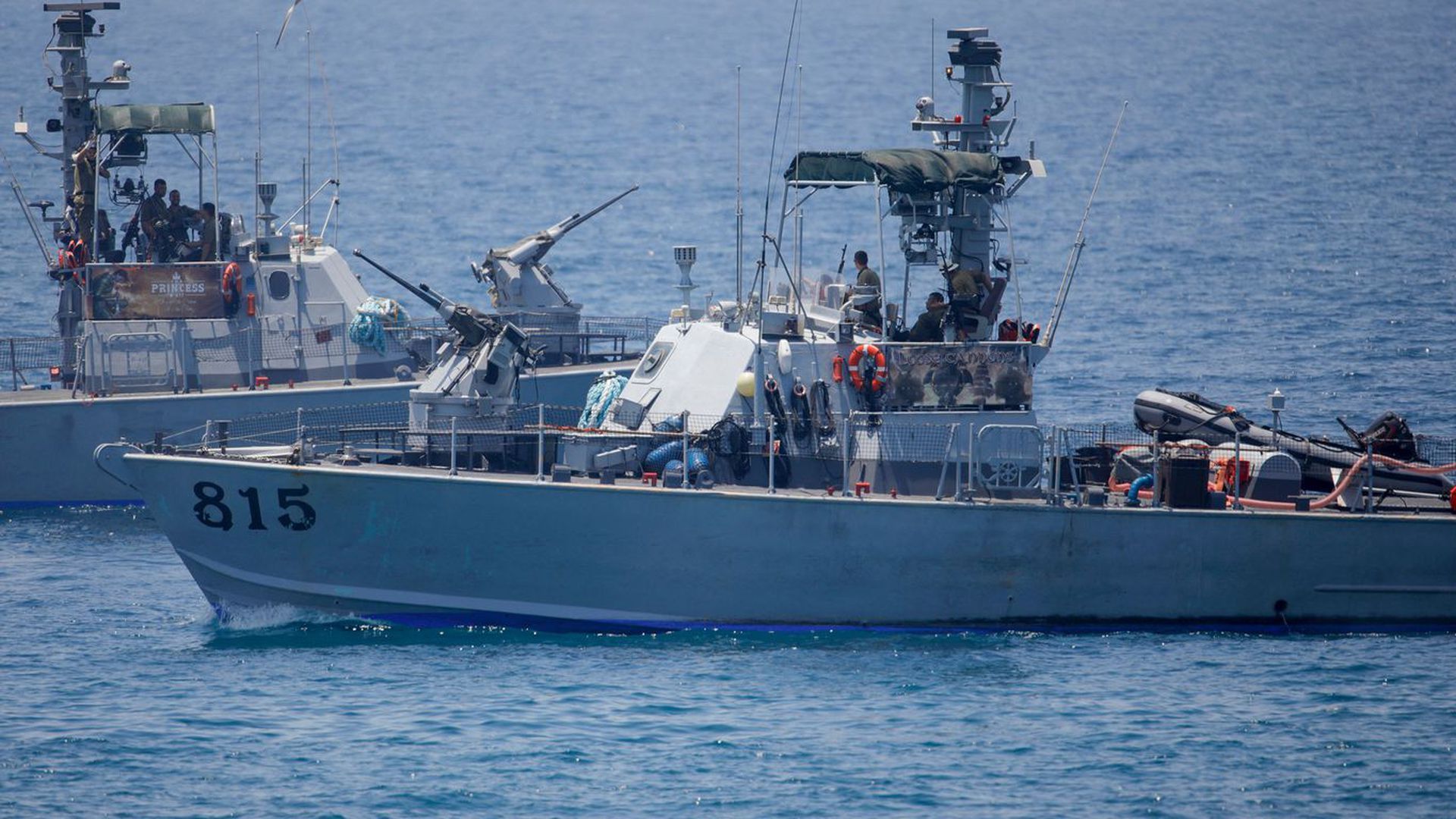 With the U.S., Israeli and Lebanese governments hoping to finally reach a deal on the disputed Israel-Lebanon maritime border, Hezbollah leader Hassan Nasrallah again threatened war if Lebanon's "rights" in the Mediterranean aren't respected.
Why it matters: The dispute is focused on a potentially gas-rich, 330-square-mile area of the Mediterranean Sea off of Israel and Lebanon. The revenues from future natural gas production there could reach billions of dollars.
One major gas project, the Karish oil field, is expected to come online this fall and is part of Israel's plans to become a major gas supplier to Europe.
Israel says Karish is south of the disputed area, but Nasrallah warned that if Lebanon's rights aren't respected, Hezbollah won't allow Israel to produce any gas there. Two weeks ago, the Israeli military shot down three Hezbollah drones that were on their way to the Karish field.
"We might be going to war and we might not. We don't want to open a new front, we only want our rights. If someone in Lebanon thinks capitulation is the solution, we think it's unacceptable," Nasrallah said yesterday.
State of play: U.S. energy envoy Amos Hochstein is mediating between the Israeli and Lebanese governments, which are technically in a state of war and have yet to make a breakthrough during years of stop-start diplomacy on this issue.
Israeli caretaker Prime Minister Yair Lapid told Hochstein during a brief conversation on the sidelines of his bilateral meeting with Biden last week that he wants a deal to be agreed on as soon as possible, two Israeli officials tell me.
Hochstein told Lapid and the other Israeli officials he met while accompanying Biden on the trip that he's optimistic about the chances of a deal in the near future. The U.S. envoy has told Israeli and Lebanese officials that he wants a deal by September, but that appears unlikely.
Meanwhile, Nasrallah said Lebanon agreed to major concessions, but Hochstein hadn't provided a clear answer from Israel. "I hope we don't need to fire one bullet or one missile before the enemy retreats," Nasrallah said, speaking during a religious gathering.
What they're saying: Lapid said Tuesday that Lebanon could also benefit from developing the natural gas reservoirs in its economic waters, "but it will happen through negotiations which we need to finish as soon as possible."
Lebanese President Michel Aoun told a visiting U.S. delegation of think tank experts on Monday that he does want to get a deal on the maritime border while keeping the situation on the border with Israel stable.
4. Israeli army chief visits Morocco for the first time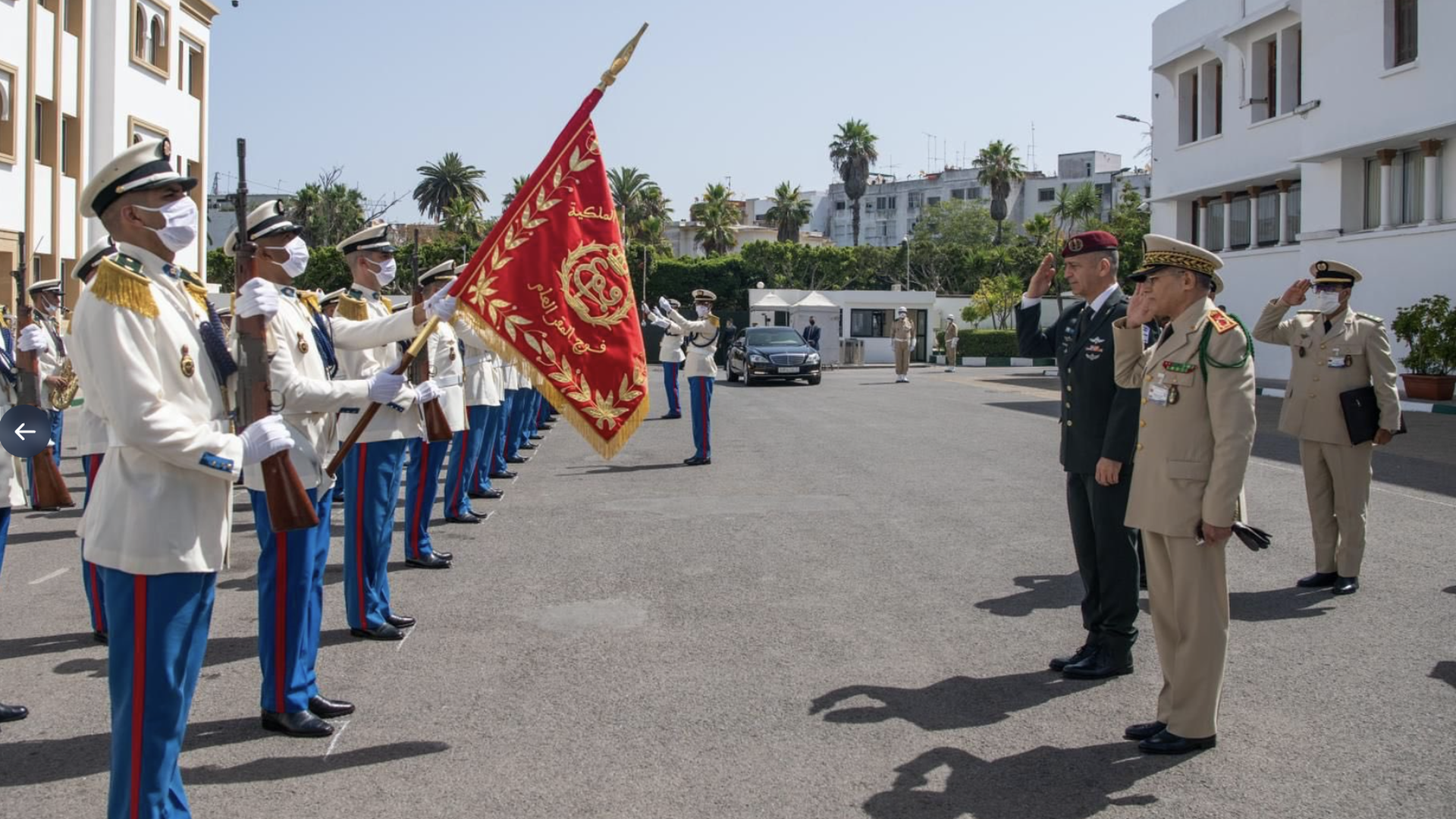 IDF chief of staff Lt. Gen. Aviv Kochavi visited Morocco this week for two days of talks on military cooperation.
Why it matters: It was the first-ever visit to Morocco by the chief of staff for Israel's armed forces, and it comes as the two countries continue to strengthen their security ties after reestablishing diplomatic relations in December 2020.
The big picture: Morocco sees its growing security cooperation with Israel as a signal of deterrence to Algeria, which backs the Polisario Front, a group fighting for an independent Western Sahara.
In recent years, Morocco signed deals with Israel to purchase attack UAV's, suicide drones and air defense systems.
Driving the news: Senior IDF officials said Kochavi's talks with his Moroccan counterpart, Morocco's defense minister and other military officials focused on enhancing military cooperation, joint exercises and intelligence sharing.
The officials said that one of the things Israel hopes to promote is joint training with Morocco on long-range flights and using Moroccan air bases for Israeli air force jets to land for refueling en route to the United States.
Flashback: Israel and Morocco had a secret defense, security and intelligence relationship for decades, but after establishing diplomatic relations, those ties strengthened as they became more public.
5. Gantz to meet with top U.S. officials to discuss Iran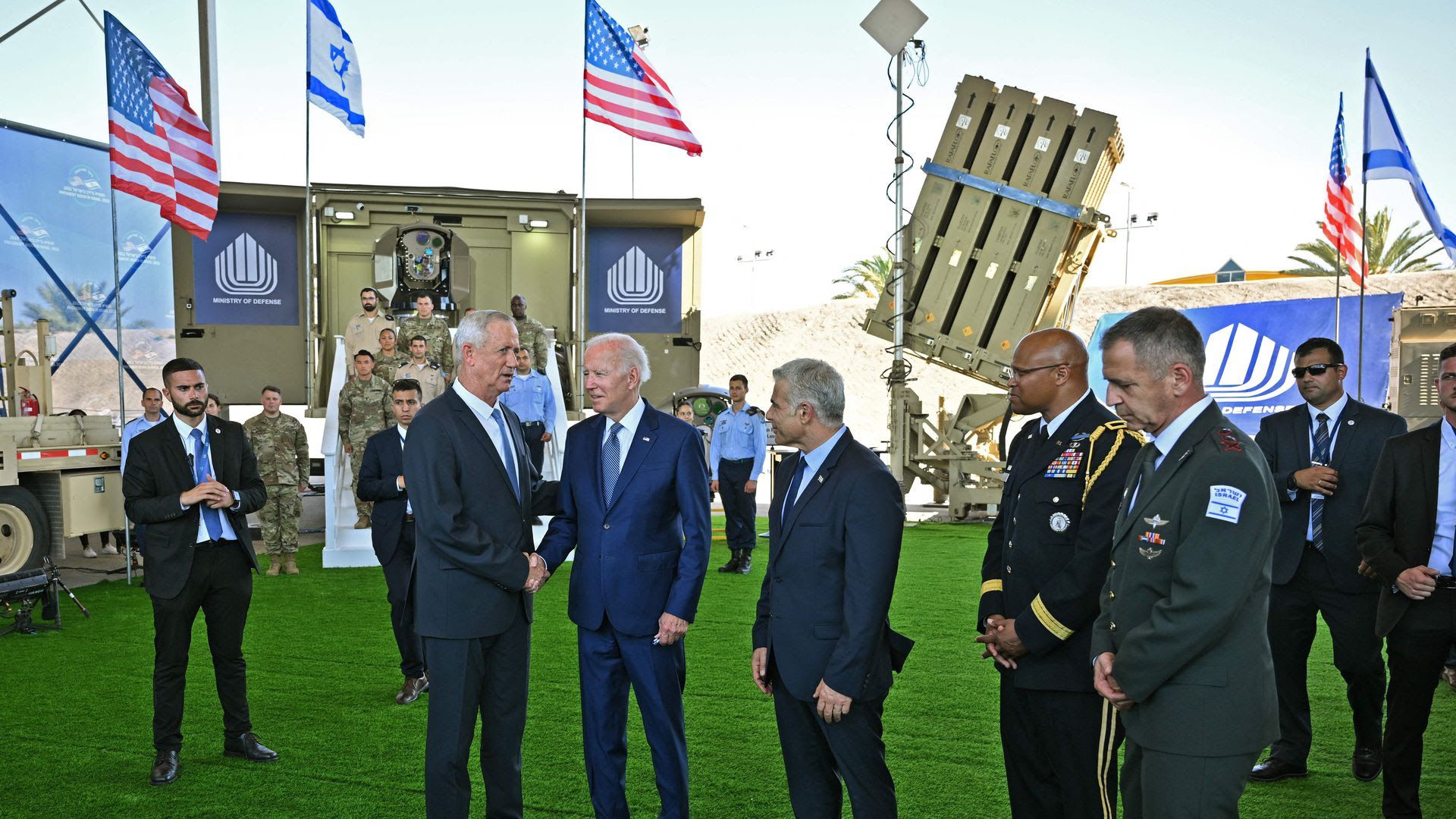 Israeli Defense Minister Benny Gantz will meet later this week with White House national security adviser Jake Sullivan and CIA director Bill Burns to discuss Iran and other issues, Israeli Defense Ministry officials said.
Why it matters: Gantz stressed to President Biden during his visit to the Middle East last week the need to build a credible military threat against Iran as it continues to advance its nuclear program amid stalled talks to revive the 2015 nuclear deal.
State of play: Several current and former Iranian officials have claimed publicly in recent days that Iran has the technical capability to develop a nuclear weapon if it chooses to do so.
Yes, but: Iran's Foreign Ministry spokesperson Nasser Kanaani today tried to downplay those statements, saying Supreme Leader Ali Khamenei's fatwa (or edict) against nuclear weapons hasn't changed.
Kanaani said a nuclear deal is possible if the U.S. makes a political decision based on American interests, not on Israeli interests.
What to watch: In his planned meeting with Sullivan and Burns on the sidelines of the Aspen security conference, Gantz wants to continue to drill down on the "call for action" he made when he spoke to Biden and discuss what diplomatic and military steps the U.S. and Israel can take to put more pressure on Iran to deter it, Israeli officials said.
Gantz will also discuss the next steps on warming relations between Israel and Saudi Arabia, the officials added.