Axios from Tel Aviv
May 05, 2021
Welcome back to Axios from Tel Aviv.
Each week we bring you my best scoops, reporting from a contributor in the region, and the latest in Israeli politics.
Today's edition (1,786 words, 6½ minutes) starts with the scramble to replace Prime Minister Benjamin Netanyahu and ends with a scoop on Jared Kushner's next venture.
Subscribe here if you're just joining us, and please tell a friend!
1 big thing: Netanyahu failed. Now the fight begins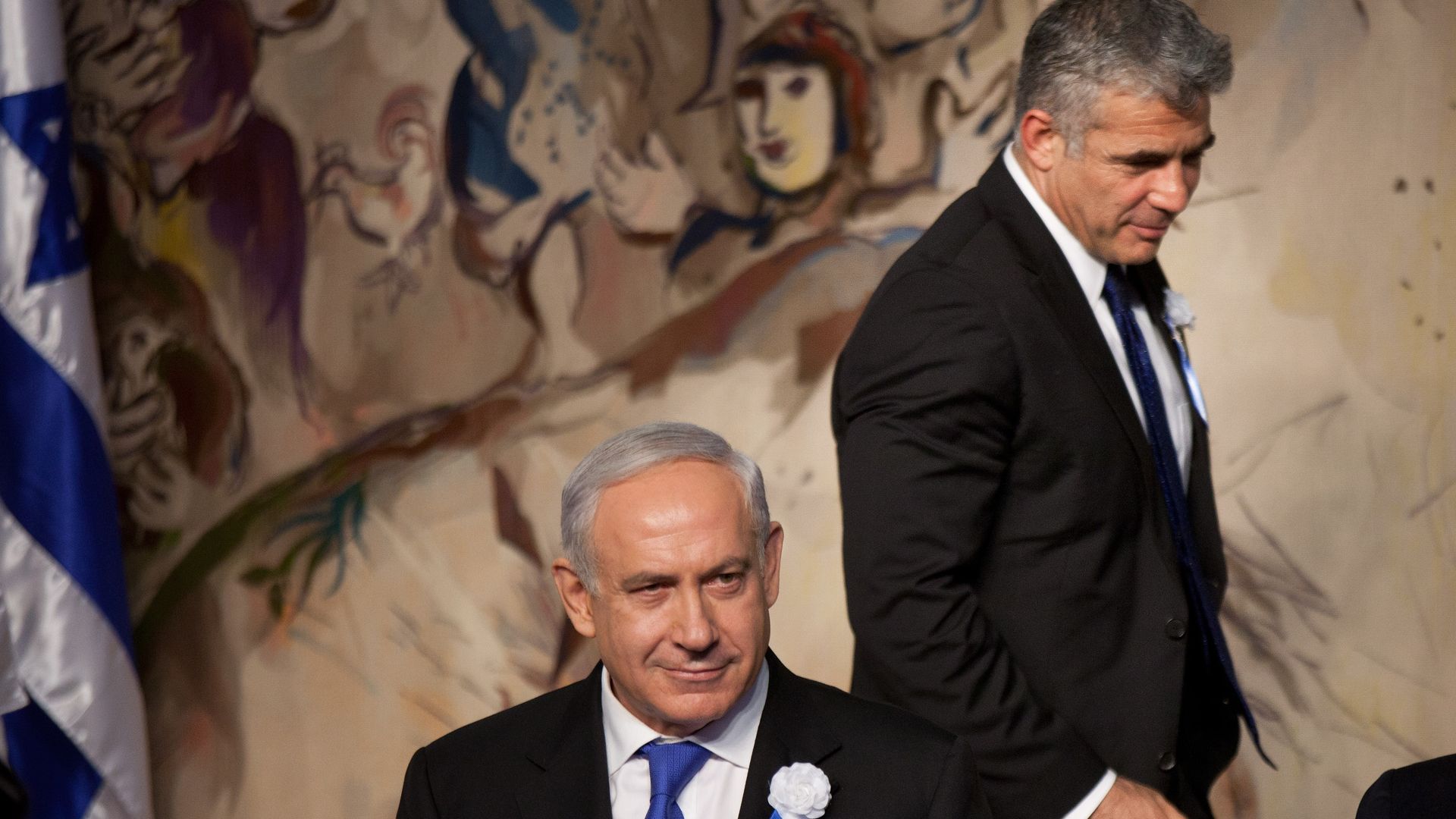 Opposition leader Yair Lapid has received a mandate from Israel's president to form a new government, putting Benjamin Netanyahu in the most vulnerable position he has faced politically since becoming prime minister in 2009.
The big picture: Netanyahu failed to form a government before his mandate expired overnight, but his rivals still have hurdles to clear before they can oust him. That means the political crisis that has gripped Israel over the last two years is far from over.
Driving the news: President Reuven Rivlin held consultations with Israel's political parties today over the mandate decision, with both the centrist Lapid and right-wing kingmaker Naftali Bennett putting themselves forward.
As expected, Rivlin opted to give the mandate to Lapid, who has managed to get 56 members of the Knesset to support him so far, including the six members of Gideon Sa'ar's breakaway right-wing party.
In a press conference this morning, Bennett said he was determined to prevent a fifth election and would thus work to form a unity government with Lapid and the center-left. He called on all right-wing parties to join the unity government.
Lapid and Bennett are expected to resume power-sharing negotiations toward a government that would see Bennett serve first as prime minister for two years before Lapid rotates into the job.
But, but, but: Netanyahu has been applying intense pressure on Bennett and his party members to deter them from joining a government with the center-left bloc.
That campaign has started bearing fruit. One member of Bennett's party announced he's against a power-sharing government with Lapid, but didn't state clearly whether he'd vote against it.
A Lapid-Bennett government would only have the support of 58 members of the 120-seat Knesset, with the Arab parties likely to abstain. Therefore the cracks in Bennett's party could sabotage the whole effort.
What's next: Lapid will have 28 days to try and form a new government.
If he fails, there will be another 21-day period in which any member of the Knesset who can get signatures from 61 members will receive the mandate. Failing that, Israel will have its fifth consecutive election.
Netanyahu would likely use that 21-day window to try and convince some of his right-wing allies to soften their position on forming a government supported by the Islamist Ra'am Party, which would allow him to remain prime minister.
But first, he'll do everything in his power to prevent Lapid from forming a government.
2. Iran nuclear talks hit a snag on centrifuges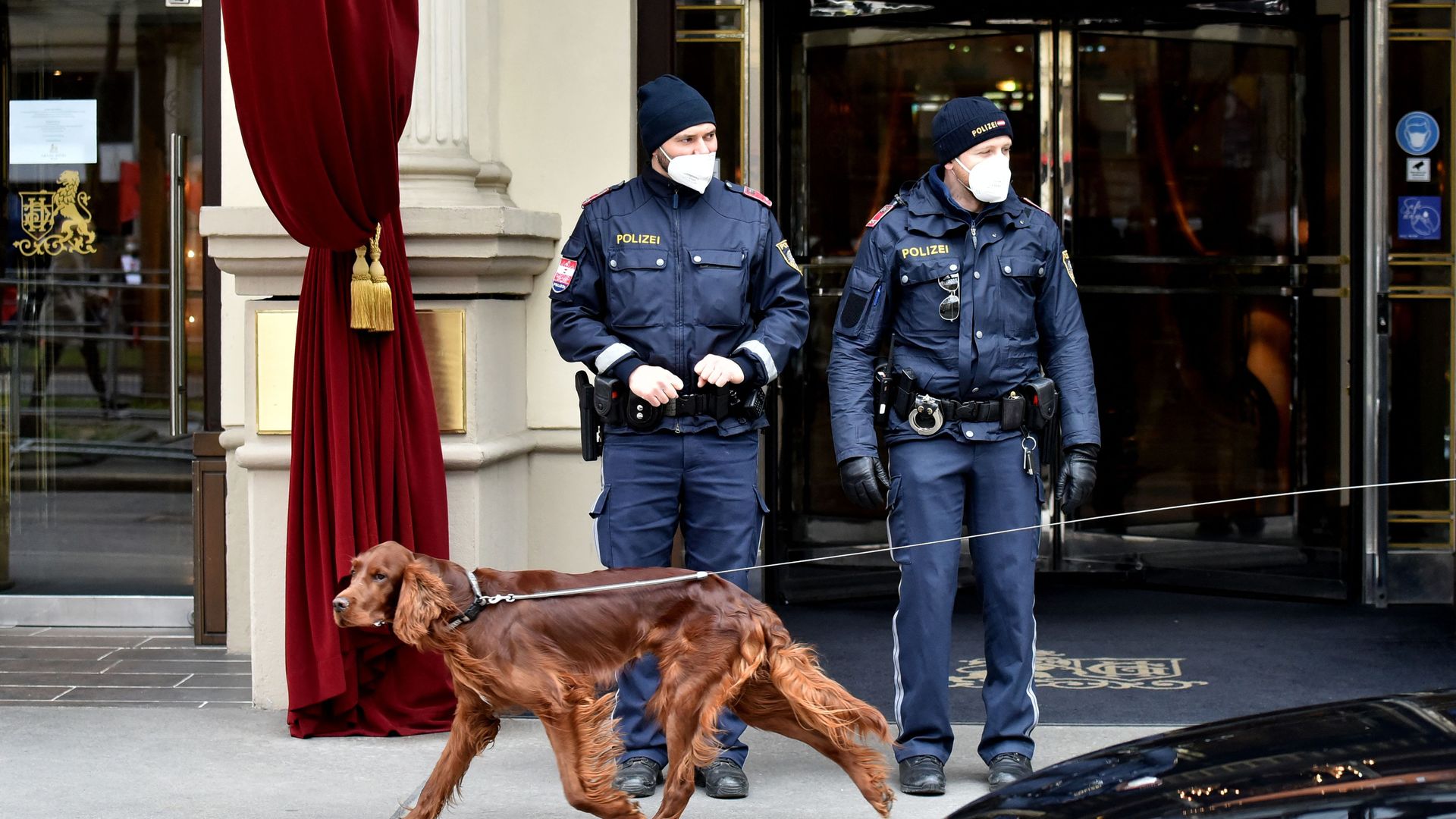 Big gaps between the U.S. and Iran over the measures needed to roll back and limit the Iranian nuclear program are stalling the Vienna talks, European diplomats and former U.S. officials briefed on the issue tell me.
What's happening: The Biden administration has said any deal to restore the 2015 nuclear accord must include a return by Iran to full compliance with its previous commitments. But that's complicated by the fact that Iran's nuclear program has advanced since 2015.
The U.S. and European signatories on the deal agree that Iran's "breakout time" — the time needed to produce enough enriched uranium for a bomb — must be at least a year. They also have a common position on what it would take to get there, a European diplomat tells me.
But Iran's position is much different. One key disagreement is over what will happen to the new, more sophisticated centrifuges Iran has installed that allow Tehran to enrich uranium much more quickly, the diplomat says.
Any new deal will have to determine whether Iran can still use those centrifuges and, if not, whether they would need to be taken out of the country or simply disconnected and stored in Iran.
Between the lines: Much of the discussion around the nuclear talks has focused on disagreements over which sanctions the U.S. would have to lift.
There has been substantive progress on that front in Vienna, but a separate working group handling the nuclear side of the equation has made almost no headway.
The state of play: The latest round of talks over the weekend did not produce any major progress, and were placed on hold while many attended a G7 meeting. They are expected to resume Friday in Vienna.
What to watch: Two major deadlines loom.
On May 20, a temporary deal that allows the International Atomic Energy Agency to monitor some Iranian nuclear sites expires. The Iranians are threatening to shut down IAEA cameras in those sites and thus severely diminish the international community's visibility into Iran's nuclear program.
On June 18, Iran will hold presidential elections that could have a dramatic influence on the nuclear talks.
3. The view from Amman: "Wound is still deep" in royal feud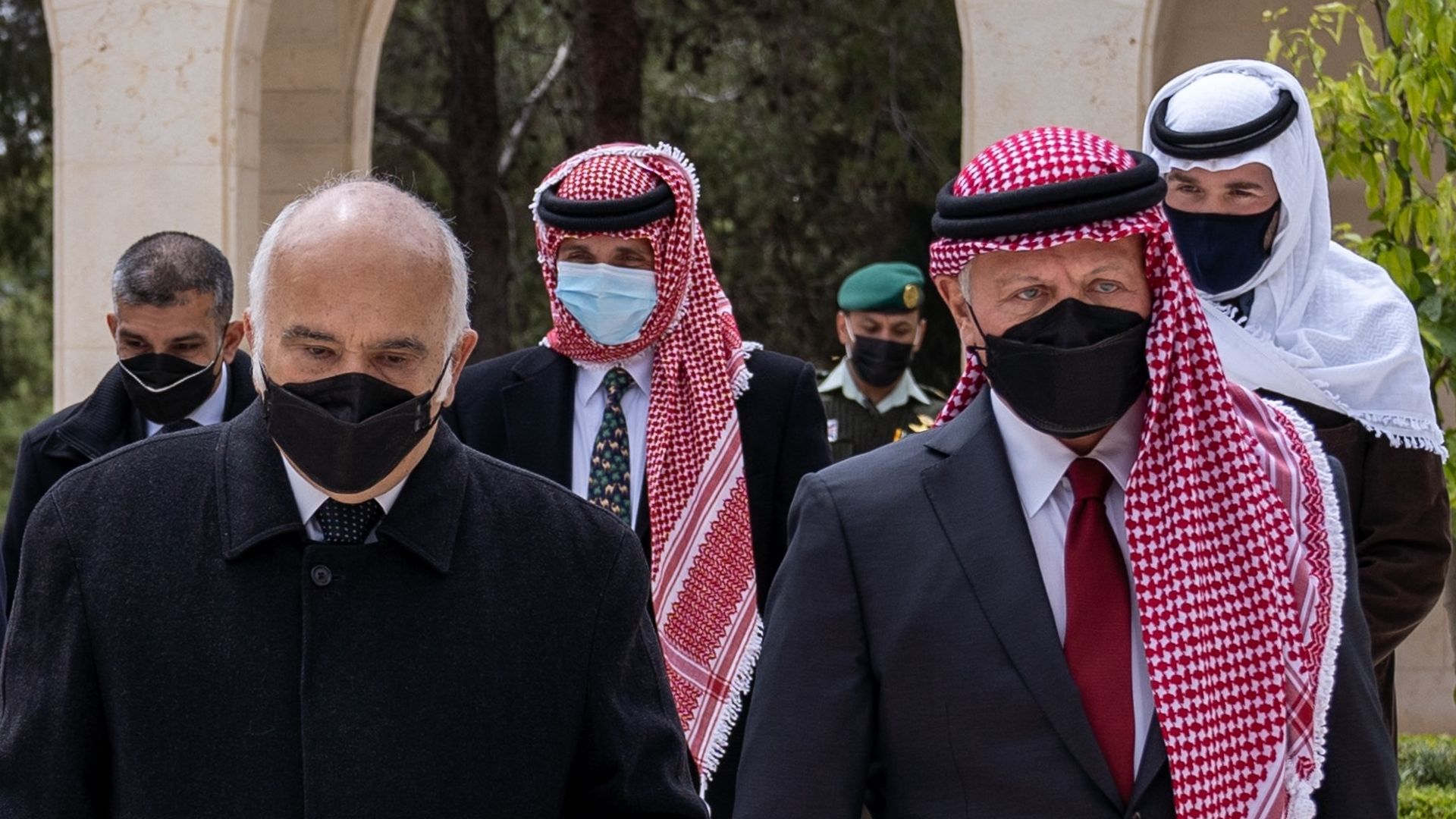 A month after the royal family feud that rocked Jordan, internal tensions have softened but the long-term effects of the crisis are yet to be seen, Daoud Kuttab writes from Amman.
Driving the news: In the last two weeks, 16 of the 18 Jordanians arrested in the crackdown on former Crown Prince Hamzah bin Hussein and his associates have been released. Prince Hamzah was publicly accused in April of plotting to destabilize the kingdom.
The two who remain in jail are Bassem Awadallah, a former chief of the royal court and envoy to Saudi Arabia, and Sharif Hassan Ben Zaid, a member of the royal family and a dual Jordanian-Saudi citizen.
Although Prince Hamzah is still under house arrest, he appeared with the royal family on an official engagement recently, temporarily answering the viral question: #whereistheprince.
Behind the scenes: Two former prime ministers, Taher Al-Masri and Abdel Rauf Rawabdeh, told Axios they are playing a role in trying to solve the royal dispute, along with former Prime Minister Aoun Khasawneh.
Rawabdeh, a respected figure from the northern city of Irbid, said the country was "moving in the right direction" and stressed the prisoners were released on "the sole initiative of His Majesty the King."
But Al-Masri told Axios that he and others counseled the royal court to "close the entire file and release all, but our advice wasn't fully accepted."
If the Awadallah and Ben Zaid cases proceed to trial, Al-Masri warned, it will make it more difficult to end the trial, and also make it difficult not to call Prince Hamzah to testify.
"It will also make problems with a number of neighboring countries," Al-Masri said, hinting at Saudi Arabia.
Between the lines: Saudi Arabia sent a delegation in the first days of the crisis to seek the release of Awadallah, who has served as a consultant to Saudi Crown Prince Mohammad bin Salman. The Saudis have denied any role in the royal feud.
Awadallah's lawyer, former military judge Mohammad Al Afif, said he visited Awadallah in jail on Monday and found him in good spirits.
He said the case was still under investigation and estimated it would take up to a month for a trial to begin at the state security court.
What's next: "Once the trial begins some of the public will believe what is presented and some will not. This is not good for the country," Al-Masri told Axios.
He thinks it will take more time for the royal family to reconcile. "The wound is still deep on both sides."
4. Democrats on de-escalation tour of Middle East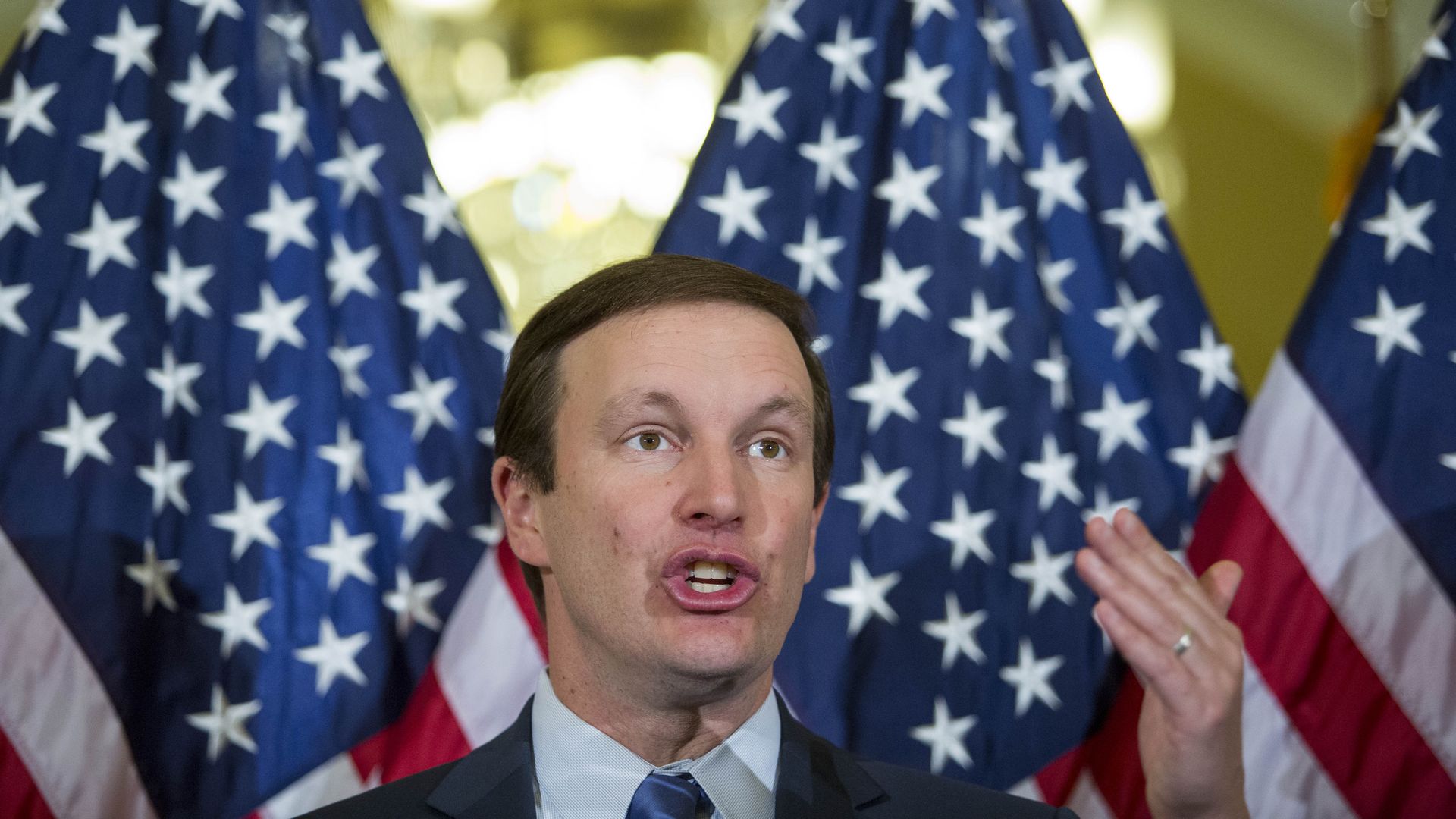 Senior Biden administration officials visiting the Middle East this week urged for "de-escalation and diplomacy with Iran, Turkey and Qatar," an Arab official briefed on the talks told me.
"They just want to keep the temperature down in the region," the official said.
Why it matters: The Middle East is not a major foreign policy focus for Biden, and his goals in the region are primarily to put Iran's nuclear program "back in a box" and avoid any further crises that will pull attention away from key challenges like China and Russia.
Driving the news: Three different U.S. delegations visited the region this week.
The Biden administration's delegation consisted of State Department counselor Derek Chollet, acting Assistant Secretary of State for Near Eastern Affairs Joey Hood, Deputy Assistant Secretary of Defense for the Middle East Dana Stroul and National Security Council Middle East Coordinator Brett McGurk. The delegation visited the UAE, Jordan and Saudi Arabia, and is expected to visit Egypt later this week.
Meanwhile, Democratic Sens. Chris Coons and Chris Van Hollen also visited the region and met in Abu Dhabi with Crown Prince Mohammed bin Zayed.
Sen. Chris Murphy visited Jordan, Oman and Qatar, and joined administration officials Monday for dinner with King Abdullah II of Jordan. This was the first visit by Biden administration officials to the kingdom.
What they're saying: Murphy told me the meeting in Jordan was important to show the U.S. commitment to a partner who was neglected by the Trump administration.
"Our main message was that we want to decrease tensions in the region, and I was encouraged to see in all my meetings that there are steps to de-escalate — the Saudis are talking to the Iranians, there are Yemen ceasefire talks and talks between Qatar and Egypt," Murphy said.
On Yemen, Murphy said he and the Biden administration officials were discussing how to proceed with the Saudi proposal for a ceasefire and pressure the Houthi rebels to accept it.
5. Just in: State Department opposes outposts bill
Senior State Department officials tell me they're "deeply concerned" by the Israeli Knesset's decision on Tuesday to proceed with a bill, pushed by Netanyahu's party, to "legalize" dozens of illegal outposts deep inside the West Bank.
Why it matters: The bill was moved to an expedited approval process that would allow for a snap vote at any time. The legalization of so many outposts at once would be unprecedented.
What they are saying: "It is critical that Israel refrain from unilateral steps that exacerbate tensions or take us further away from peace," a State Department official told me.
"This includes evictions, settlement activity and home demolitions, and certainly includes the legalization of Israeli outposts in the West Bank that have long been illegal even under Israeli law," the official said.
6. Scoop: Kushner founds the Abraham Accords Institute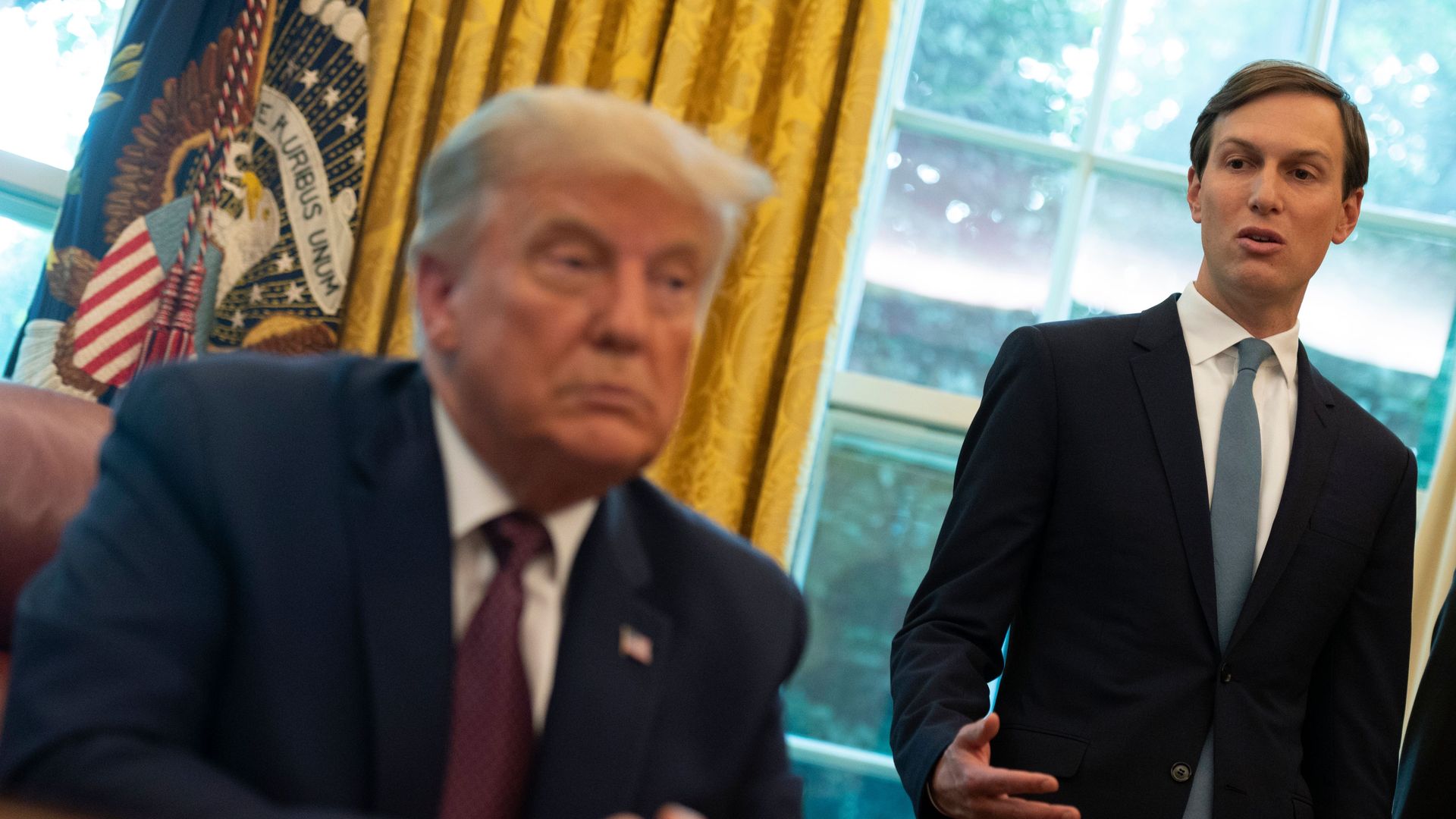 Jared Kushner is founding an organization called the Abraham Accords Institute for Peace to work on deepening the normalization agreements he helped strike between Israel and Arab countries.
The big picture: The Abraham Accords, signed in September 2020, were arguably Trump's biggest foreign policy achievement and the biggest breakthrough for relations between Israel and the Arab world for 25 years.
Details: The nonpartisan, nonprofit organization will have a five-year mandate and will be funded through private donations.
According to a statement, it will focus on increasing trade and tourism between the five signatory countries — Israel, Bahrain, the UAE, Morocco and Sudan — and developing programs to foster people-to-people connections between the countries.
It will also "provide analysis of the benefits of normalization and the potential benefits additional Arab countries can receive if they join the Abraham Accords."
Kushner is founding the institute with former White House envoy Avi Berkowitz, who helped negotiate the agreements; Israeli-American businessman and Democratic donor Haim Saban; and three heavy hitters from the region: the Emirati and Bahraini ambassadors to Washington, Yousef Al Otaiba and Abdulla R. Al-Khalifa, and Israeli Foreign Minister Gabi Ashkenazi.
The board is still being formed and is expected to include representatives from Morocco and Sudan. The founders also want to add more democrats and advisers from the region.
The executive director will be Rob Greenway, formerly the top Middle East adviser on Donald Trump's national security council.