Axios Tampa Bay
January 30, 2023
🏴‍☠️ Happy Post-Gasparilla Monday, Pedialyte pirates.
😶‍🌫️ Foggy in the early morning, then mostly sunny. 82/64.
Today's newsletter is 712 words, a 3-minute read.
1 big thing: What in the actual truck?
Four of the 10 most-registered vehicles in Tampa Bay are pickup trucks — vehicles that have been supersized and redesigned for comfort in recent decades, a far cry from the utilitarian and economical machines of previous years.
Driving the news: In the 1980s, about half of pickup trucks were categorized as small or midsize. But by the 2010s, small pickups had nearly vanished.
Why it matters: As trucks transitioned from farm and ranch workhorses to lifestyle vehicles, their design shifted accordingly: Cabs expanded to accommodate more passengers, while beds shrank.
Yet, pedestrian and road safety advocates say today's massive trucks are a hazard, given their size, weight, and driver blind spots.
One result of supersized trucks: greater risks to pedestrians and other drivers.
Drivers of today's trucks sit much higher, creating a blind spot where small children or wheelchair users are hidden from view.
Moreover, pickups' weight increased by 32% between 1990 and 2021, meaning they strike pedestrians with more force.
Plus, the tall front of a truck strikes pedestrians in the torso or head — increasing risk of critical injuries — whereas, the lower hoods of cars typically strike pedestrians in the legs.
Zoom in: According to data from S&P Global Mobility, Tampa Bay's bestseller is Ford's F Series, a prime example of how trucks have grown.
The first F-150s were 36% cab and 64% bed by length.
By 2021, the ratio flipped, with 63% cab and 37% bed, as trucks were being used more for carrying people than lumber, rubble or bags of concrete.
2. You can't do that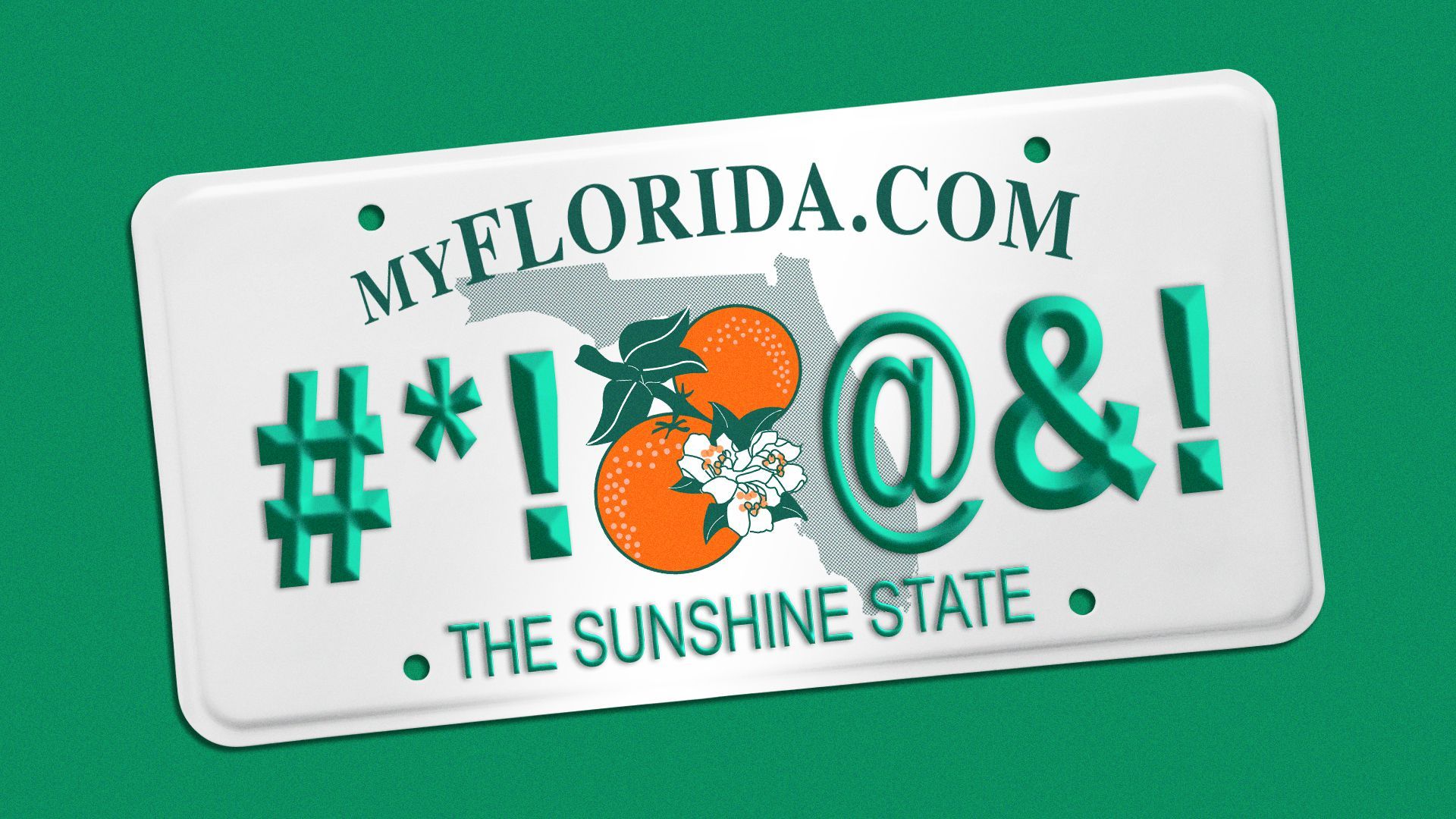 Florida drivers love to express themselves — whether it be flipping you off in traffic or doing donuts at the intersection.
Driving the news: More than 540 vanity license plate requests were rejected by the Florida Department of Highway Safety and Motor Vehicles last year, an increase from the 412 rejected in 2021.
Why it matters: The rejected plates offer a glimpse into the mind of Florida drivers and our local decency standards.
The rules: The department's policy is to reject any license plate requests with "obscene or objectionable words," a spokesperson tells Axios.
Zoom in: We got our hands on the list, and while we can't publish most of the submissions, a close inspection shows that drivers wanted to:
Hype themselves up, maybe after a recent Brazilian butt lift? (BBLBTCH, BOUJEAF, THICKAF).
Make a political statement (5AY 6AY, WTFBDN, 47TRUMP).
The bottom line: Floridians want to be extra. Just look at our favorites: KAREN AF, HMBL AF, TOXICAF.
3. The Pulp: However do you want me? However do you seed me?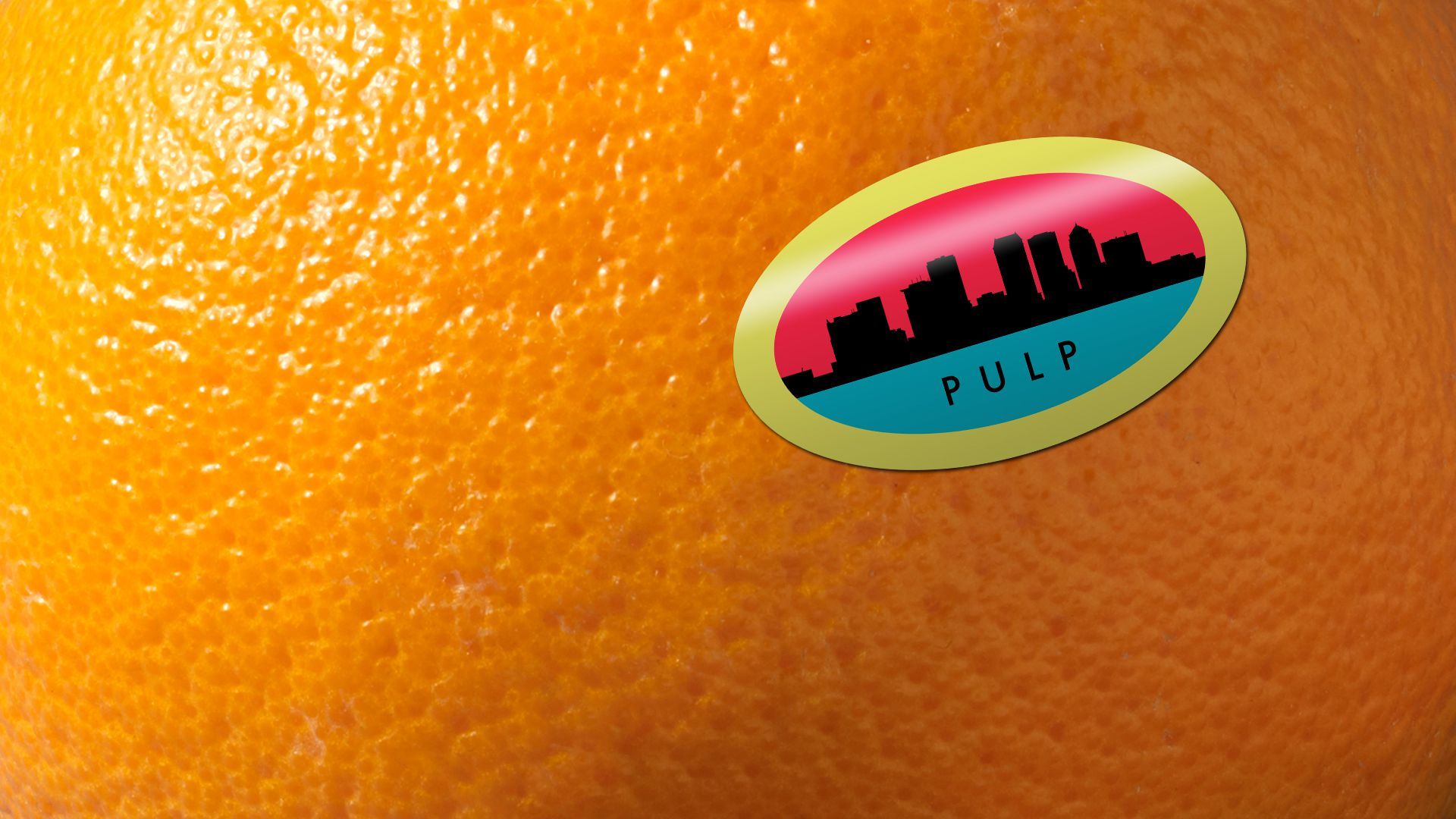 🚫 The Florida Ethics Commission accepted Manatee County Commissioner Vanessa Baugh's proposed settlement — an $8,000 fine and a public reprimand — for organizing an exclusive COVID-19 vaccine clinic in the district she represents. (Bradenton Herald)
🚙 Anna Maria Island residents, business owners and visitors are organizing to protest a parking garage proposed for county-owned property in Holmes Beach. (AMI Sun)
🪶 A Tampa animal sanctuary is offering a reward for the safe return of Maggie, an exotic toucan stolen from the nonprofit. (Fox 13)
🥊 Former President Trump took aim at Gov. Ron DeSantis on the first leg of his campaign trail during the weekend, criticizing his management of the pandemic and branding him "disloyal." (Axios)
4. Final Jeopardy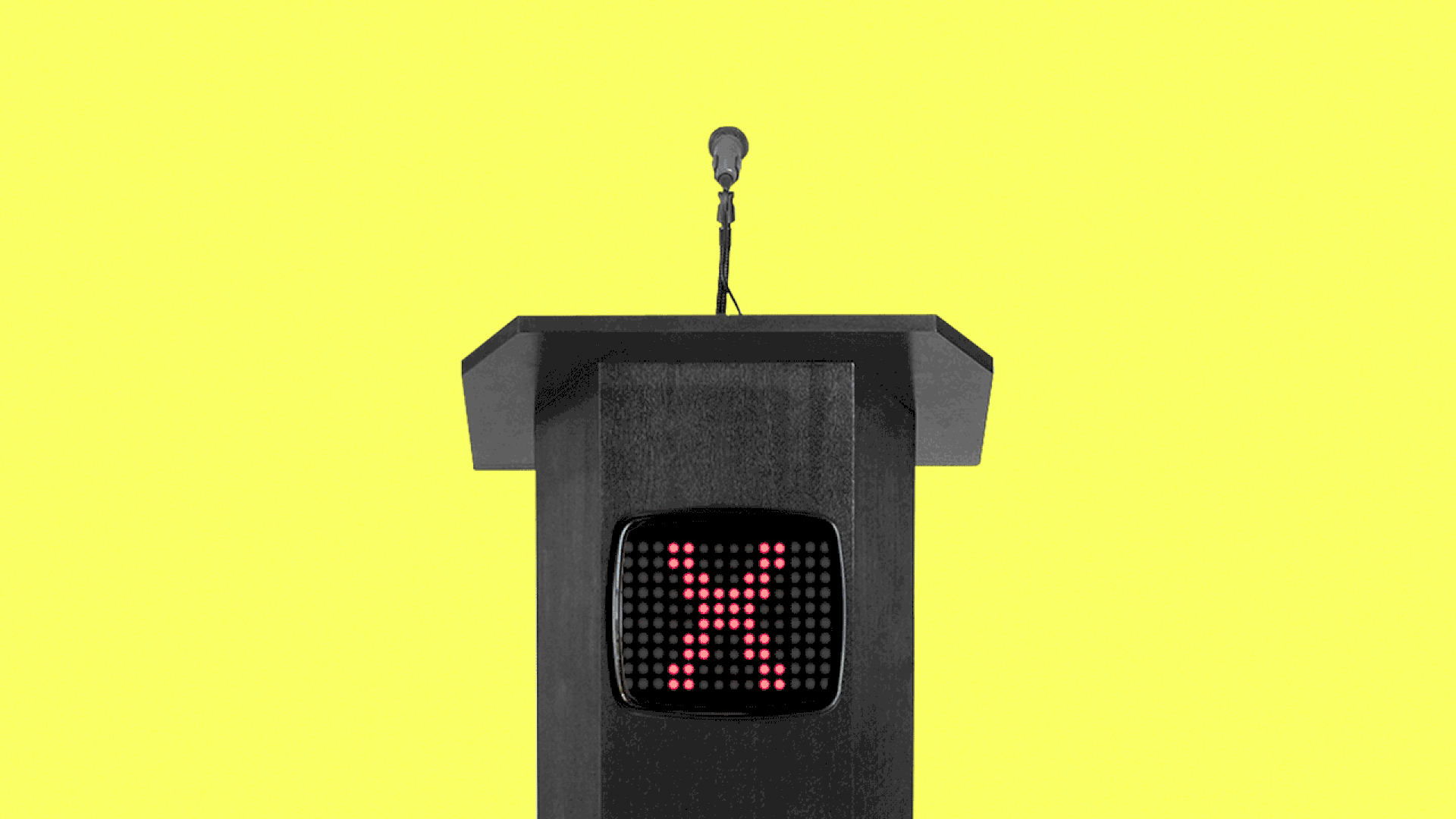 Tampa music executive Troy Meyer lost on Friday after his six-game "Jeopardy!" winning streak.
Yes, but: He's bringing home $214,802, he'll be back for the show's Tournament of Champions and who knows, maybe Bill Hader will play him on "SNL."
The plan for his winnings: "My son is obsessed with trains," Meyer said in a release from the show. "I think the first thing we'll buy is a really nice train set for him and get working on that music studio."
Is a new job in your future?
5. 📸 1 Gasparilla pirate fest to go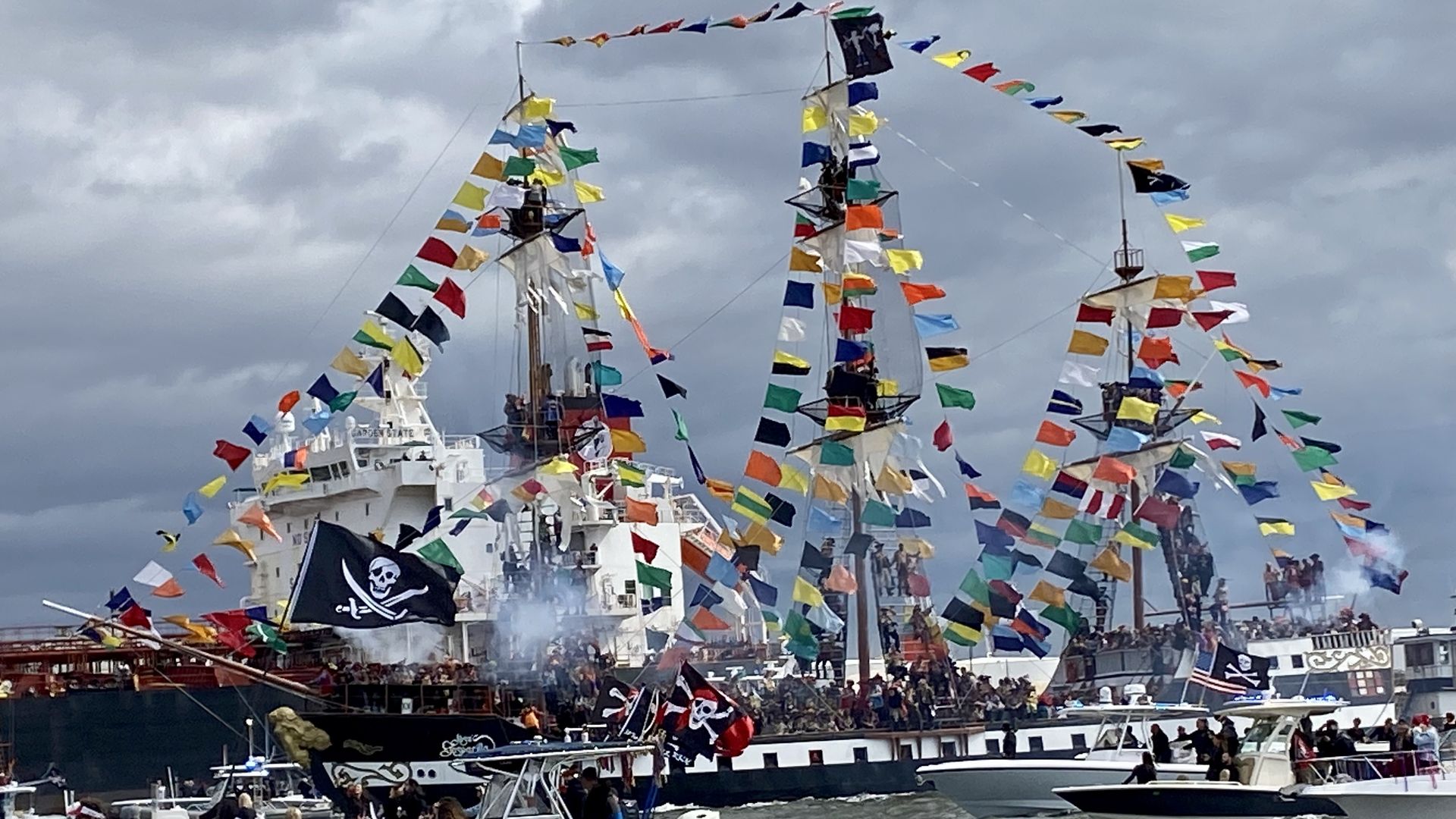 Gasparilla 2023 is in the books, and it looked like y'arrrr'll had a good time.
We send you off with a few photos of the flotilla and parade of pirates.
🏴‍☠️ What's next: Going forward, the city must improve her defenses lest the same thing happen again next year.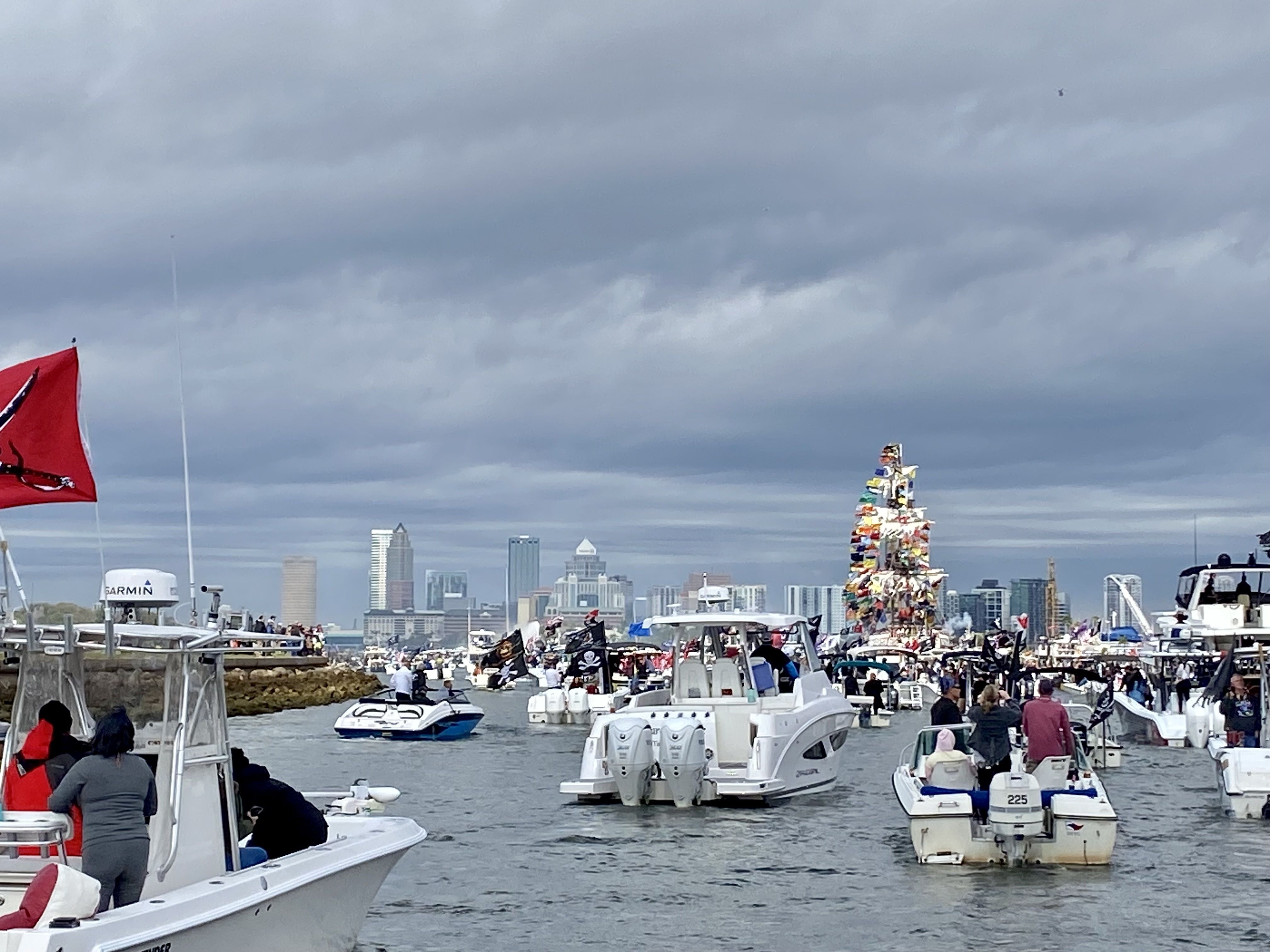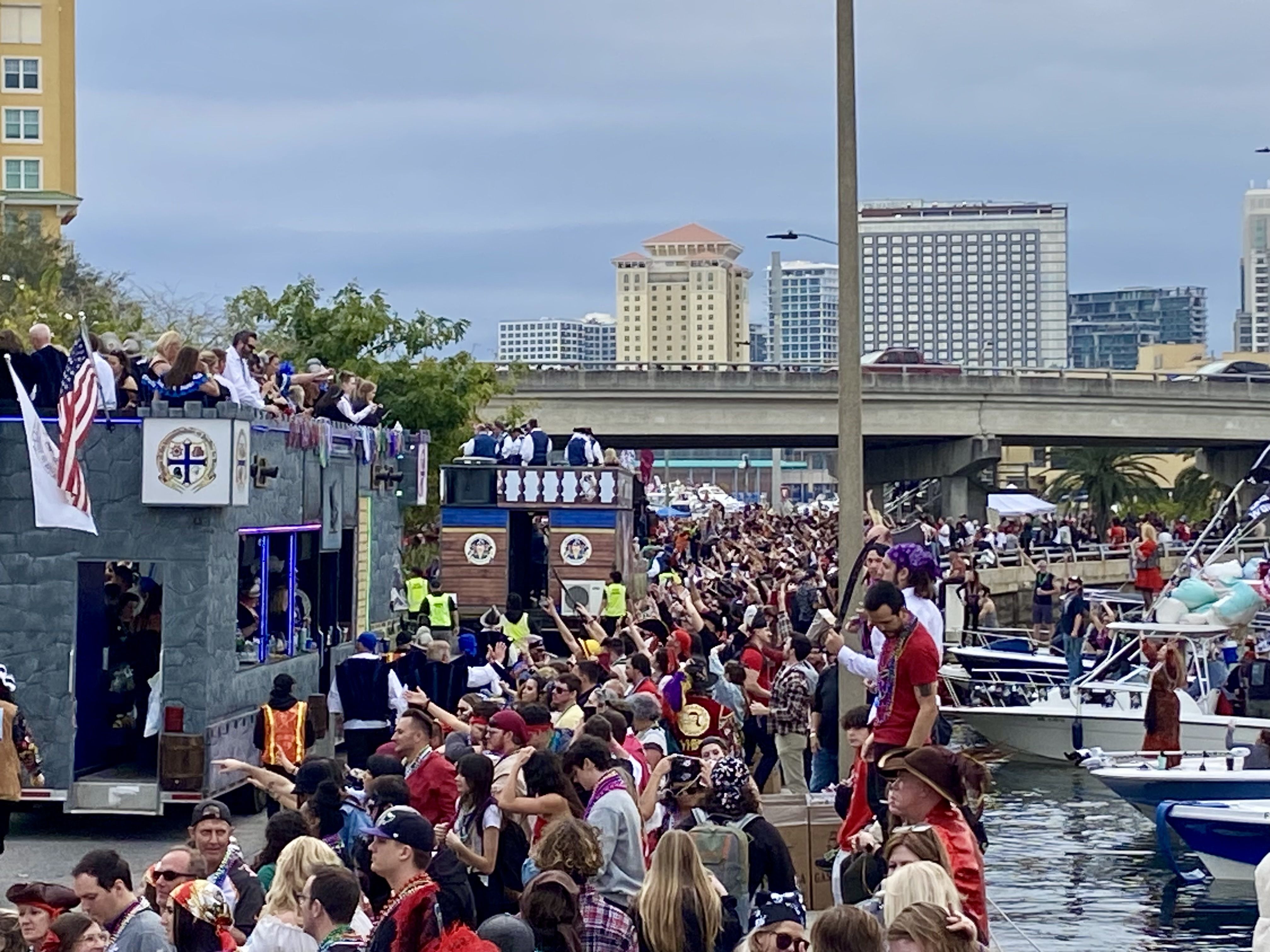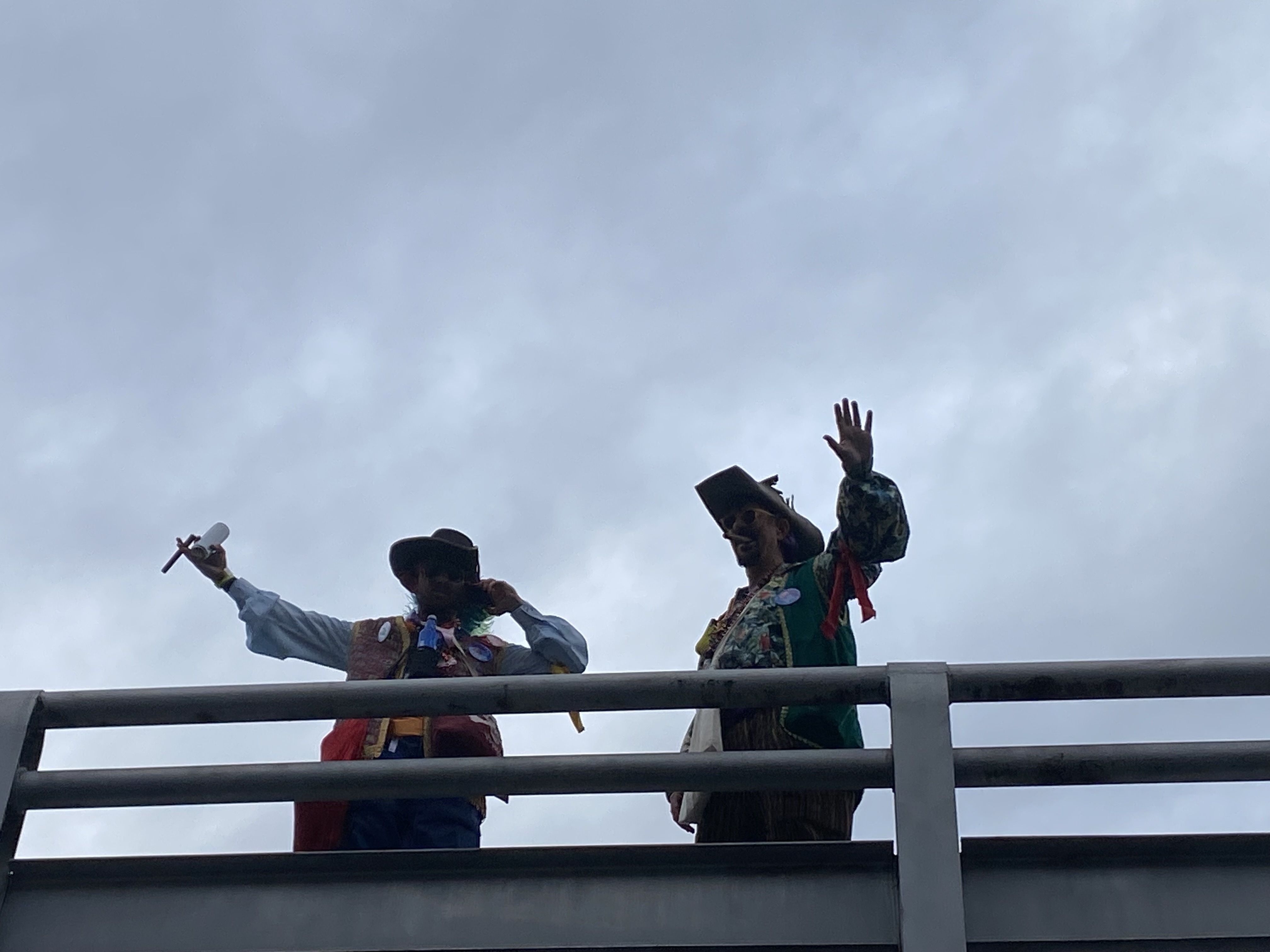 📚 Ben is reading RJ Young's "Requiem for the Massacre."
🎧 Selene is listening to the "Imagined Life" podcast and wishes Wondery would bring it back.
Tell your friend who's HUMBL AF to subscribe.
Today's newsletter was edited by Alexa Mencia and copy edited by Carolyn DiPaolo.