March 08, 2022
Welcome to Tuesday, friends. We're happy you're here.
🌧 Cooler today, with a high of 82 and a low of 69. Clouds and rain likely this afternoon.
💁‍♀️ 🌎 Situational awareness: Today is International Women's Day.
Today's newsletter is 923 words, a 3.5-minute read.
1 big thing: Ladapo advises against kids' COVID vaccine
Florida is about to become the first state to recommend that healthy children ages 5-17 not get vaccinated against COVID-19.
What's happening: Florida Surgeon General Joseph Ladapo made the announcement at the end of a roundtable — titled "The Curtain Close on COVID Theater" — hosted yesterday by Gov. Ron DeSantis.
He cited recent studies that found waning efficacy of the vaccine for kids.
Why it matters: This directly contradicts the Centers for Disease Control and Prevention, which recommends the Pfizer vaccine for children 5-17.
Zoom in: The CDC ranked COVID-19 as one of the top 10 causes of death for children ages 5-11.
More than 804,000 Florida children under 16 have contracted COVID-19, and 42 of those children died, the Tampa Bay Times reports.
About 22% of Florida's 5-11 year olds have gotten at least one dose of the vaccine, per the Times.
What he's saying: "We're kind of scraping at the bottom of the barrel, particularly with healthy kids, in terms of actually being able to quantify with any accuracy and any confidence the ... potential ... benefit," Ladapo said after making the announcement.
He referenced a study released last week from New York state that found the vaccine prevented 56% of infections for 12- to 17-year-olds a month after full vaccination. Protection against mild disease for children 5-11 fell from 65% to 12% by one month after vaccination.
The CDC also released a study last week that found that, while the Pfizer vaccine didn't protect kids against Omicron infections, it did seem to prevent serious disease.
What's next: After Ladapo makes the official recommendation, it's not clear if anything will change in vaccine procedures state-wide.
The Florida Department of Health did not respond to Axios' request for comment.
2. Senate stalls on "Don't Say Gay" bill
The Florida Senate delayed a vote yesterday on The Parental Rights in Education Act, dubbed the "Don't Say Gay" bill by critics.
Driving the news: Students and faith leaders with Gen-Z for Change held a "Proud to Say Gay" rally at the state Capitol in protest of the bill, which was supposed to be voted on.
But the session ended after lawmakers voted on amendments to the bill. A final vote is now delayed until later this week.
Catch up quick: HB 1557 would ban classroom instruction on sexual orientation and gender identity from kindergarten through third grade. For higher grade levels, the bill says instruction should be "age-appropriate and developmentally appropriate" by state academic standards.
What's next: Gov. Ron DeSantis's office has said he hasn't decided whether he would sign the bill, but he defended the bill while speaking to reporters last week.
"How many parents want their kids to have transgenderism or something injected into classroom instruction?" DeSantis said.
"It's basically saying for our younger students, do you really want them being taught about sex? And this is any sexual stuff," DeSantis added.
Selene's thought bubble: There was a lot of talk by lawmakers on the floor today about "kids with two moms or two dads" and being gay. If you consider yourself an LGBTQ+ ally, don't forget the trans and nonbinary kids who will also be affected by this bill.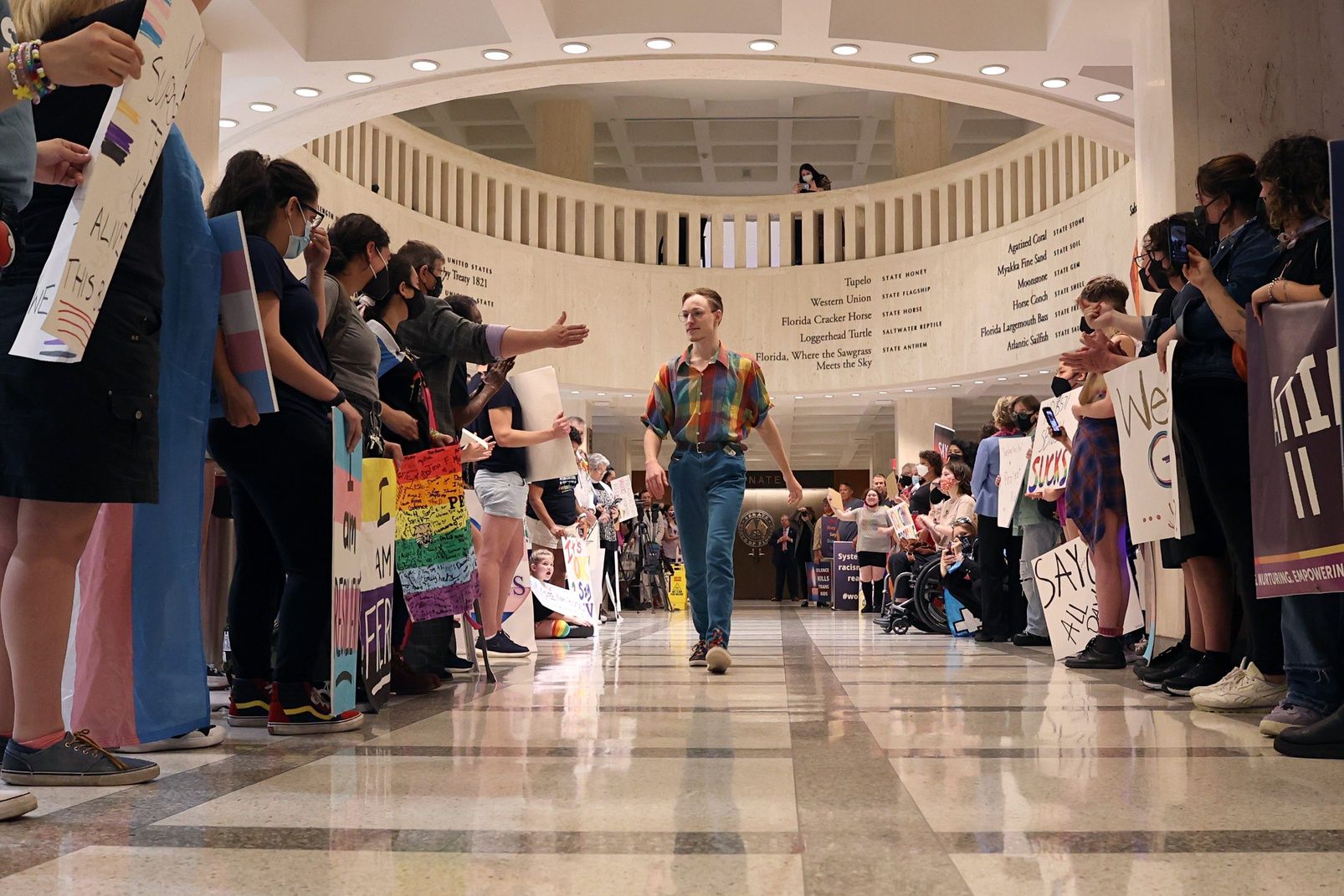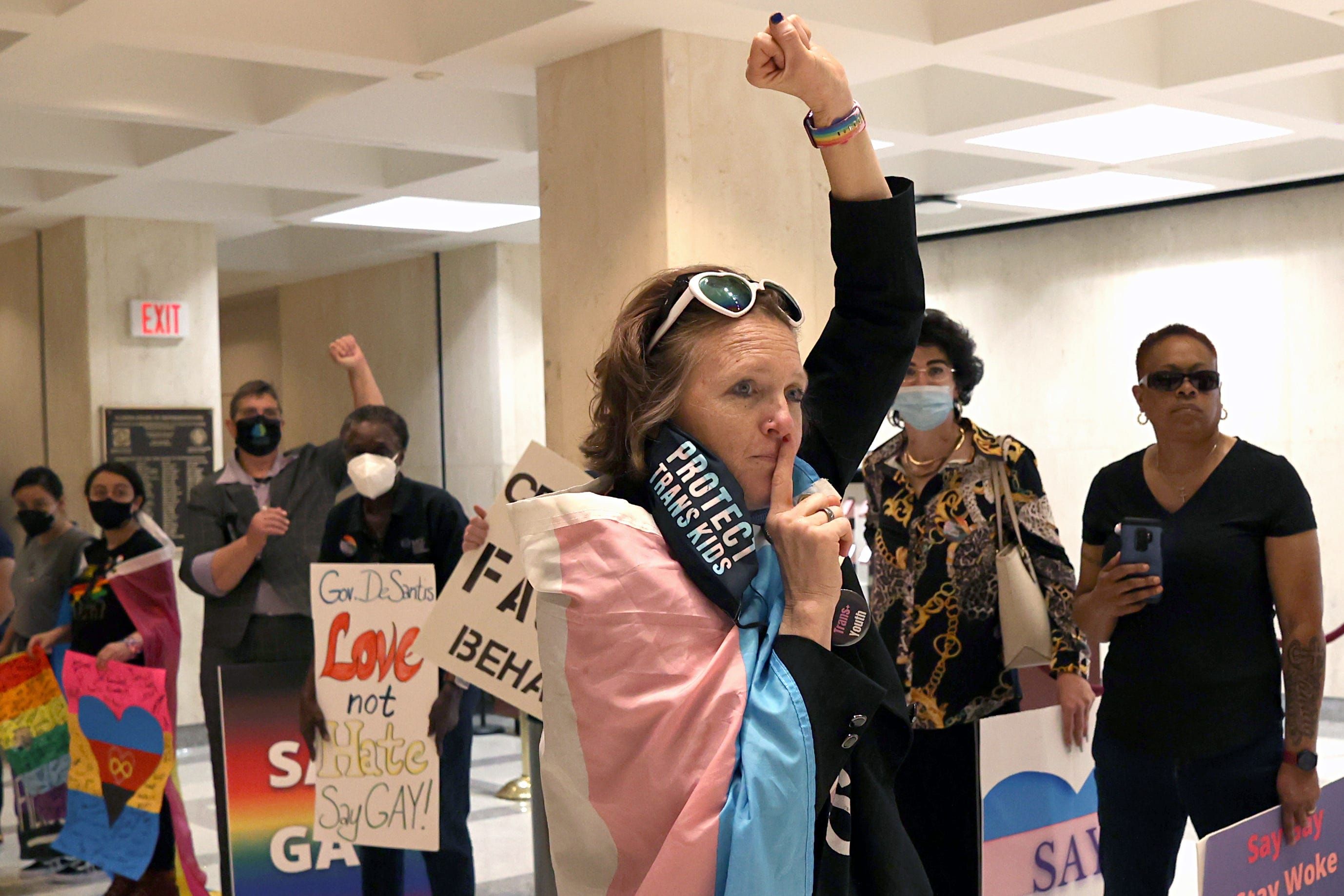 3. The Pulp: I love it when you call me big pawpaw
🏃‍♀️ State Rep. Jackie Toledo (R-Tampa) announced Monday that she will run for Congress this year instead of seeking another term in the Florida House. (News Service of Florida)
✍️ The world's largest collection of artist sketchbooks is moving to The Factory in St. Petersburg. (St. Pete Rising)
Three people were injured in a shooting late Sunday outside Pin Chasers bowling alley in Tampa. (Fox 13)
Quote du jour
"The last time I was there, he had this huge painting he was still working on. And he had it upside down because he couldn't stand up to do the top. So he was working on it upside down."
— Tammy Serebrin, telling the
Ledger
about her late friend and prolific artist Rick Olivio, who founded Lakeland Community Theater. He died on Saturday at 74.
Come climb the ladder to success
4. St. Pete loses first Black woman dentist
St. Petersburg has lost a piece of its history.
Driving the news: Tamara Jackson, the city's first Black woman dentist, died last month of late-stage dementia.
In her "How They Lived" series for the Tampa Bay Times, Kristen Hare captured Jackson's legacy.
Her story: Hare writes of Jackson, "She had a master's degree in science, a poise that showed years of ballet training and beauty that earned her the title of Miss Howard at Howard University during her undergrad years."
Despite all that, she was known for being modest.
What they're saying: Mendee Ligon, the first Black woman in St. Petersburg to own her own dental practice, told Hare that, when she first met Jackson, she gave Ligon this advice: "'Don't think you're all of that.' We were odd. We were in a profession that was mostly populated by men. We stood out. She was trying to tell me to stay humble."
The story is worthy of your time.
5.🍓1 forkful to go
Key lime pie has officially met its match.
State of slice: Gov. DeSantis, at the Strawberry Festival in Plant City on Monday, signed a bill designating strawberry shortcake as the official dessert of Florida. Key lime keeps the title of state pie.
It's a sweet success for Rep. Lawrence McClure (R-Dover) and Sen. Danny Burgess (R- Zephyrhills), who proposed the bill to advocate for Tampa Bay strawberry farmers.
Flashback: When the bill was proposed last year, we asked readers what should be the official Florida dessert.
Key lime took the cake. But with two desserts on the table, aren't we all winners?
🤩 Selene is grateful to Ben, who dog-escape-proofed her fence in a flash. 🧰
🐶 Ben is making great strides toward becoming friends with Selene's little dog, Nightmare Jackson. 🥕
Tell your dentist to subscribe (when their hands aren't in your mouth).